I always feel we tend to commercialize so many special holidays. And most often than not, the essence of why the day is celebrated is lost.
So in our annual attempt to keep Christ in Easter, I wanted to do a Palm Sunday craft with the kids.
While scouring the Web, I was disappointed to see the Palm Praisers had been discontinued (Yes this Mama does take the shortcut out with Oriental Trading on quite a few occasions!) but realized I really didn't have to fret as the craft looked fairly simple to put together. And I had everything I needed in our huge craft supplies tote box!
Our Hosanna Branch Wavers are a great (and super easy) craft to do with the younger kids…
and one that your older elementary school aged kids will also enjoy.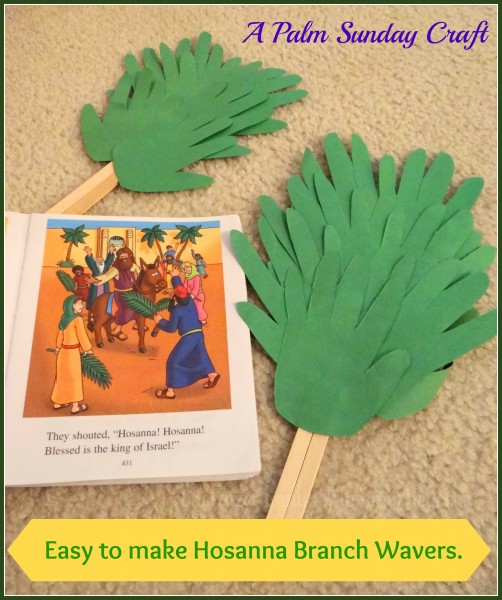 Supplies to make 2 Hosanna Branch Wavers:
Green construction paper- 4 sheets
4-8 ice-cream/pop sticks
Cellotape
A pencil
Scissors
A glue-stick
Time needed to complete the craft:
Under 10 minutes!
Instructions:
1. Outline your child's hand on the green construction paper. (Make a minimum of 6 outlines. 8-10 will make your child's waver really wave!)
2. If your child is old enough to use a pair or scissors, allow him/her to cut around the hand print outlines. Else leave this part to the adult supervising the craft.
3. Now stick the hand print outlines two on each row and build on upwards.
4. Finally tape two ice-cream sticks to the bottom of the "branch" securely with the cello-tape. (I stuck two ice-cream sticks on top of each other and made the kids' handles thicker.)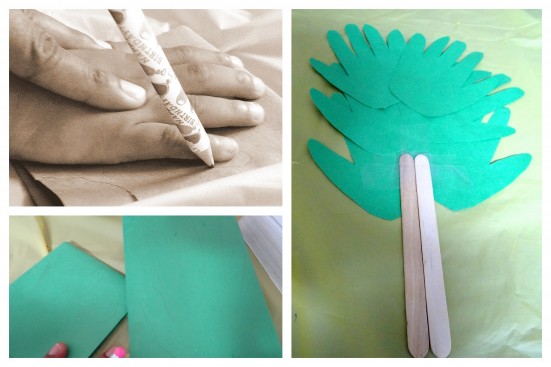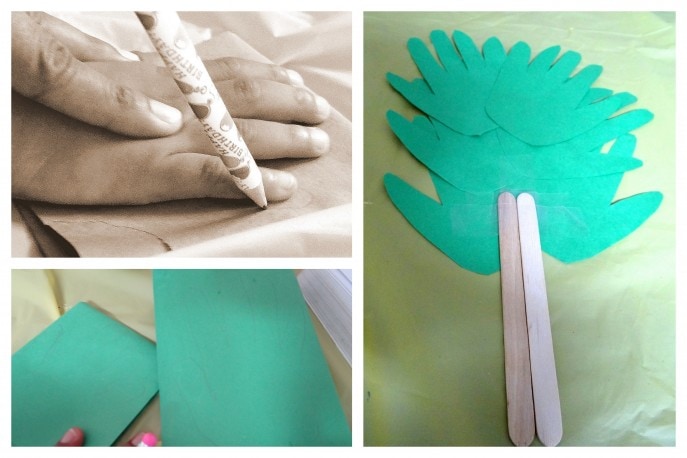 And there you have it…two Hosanna Branch Wavers!
Now get the kids to settle down with their Hosanna Branch Wavers and read out of Matthew 21:1-9.
After they listen to the story of the Triumphal Entry, put on some upbeat Christian music and allow them to dance with their Wavers as if they were in the crowds that day in Jerusalem.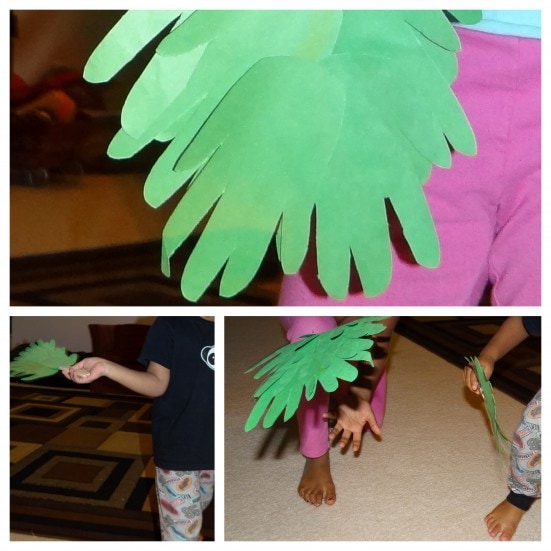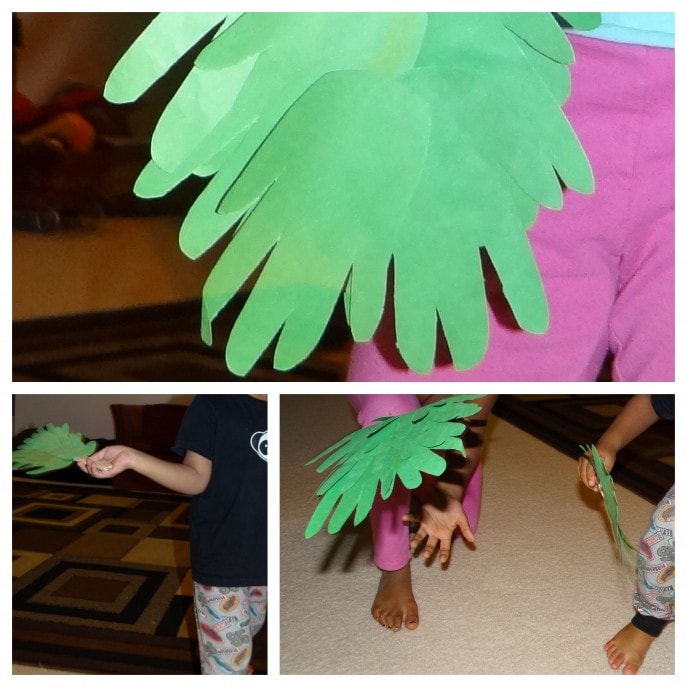 Oh and make yourself a Hosanna Branch Waver too.
You will be amazed at how much more fun the evening will get …
and yes, the kids will never forget the story after this!