Teaching children the Easter story with Resurrection Eggs.
This post contains editorial samples and/or affiliate links to products I recommend. While this adds no additional cost to you, I will earn a small commission on any sales made.
Four years ago I was introduced to the concept of Resurrection Eggs and since then it has been a family tradition in our home.
Right after the Resurrection morning service (Otherwise known as the Easter morning sunrise service), we come home for a quick breakfast that's followed by an Easter Egg hunt in our backyard. Our kids giggle, survey and seize whatever eggs have been hidden and then come into the house to settle down at the dining table for our Resurrection Eggs storytime.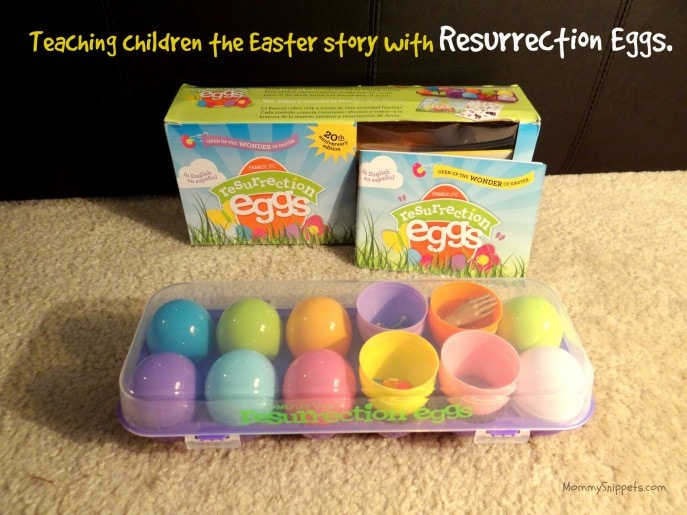 Teaching children the Easter story with Resurrection Eggs.
As parents, my husband and I have always agreed that it's important our children understand, remember and celebrate the reason behind special days. It's so easy to get caught up in the commercialized holiday version and we recognize that it's harder still for kids. And that's why I'm grateful so grateful for ministries like Family Life Today that equip us parents with the resources we need to help make Christ's Word come alive for our kids.
That's where Resurrection Eggs come into the picture.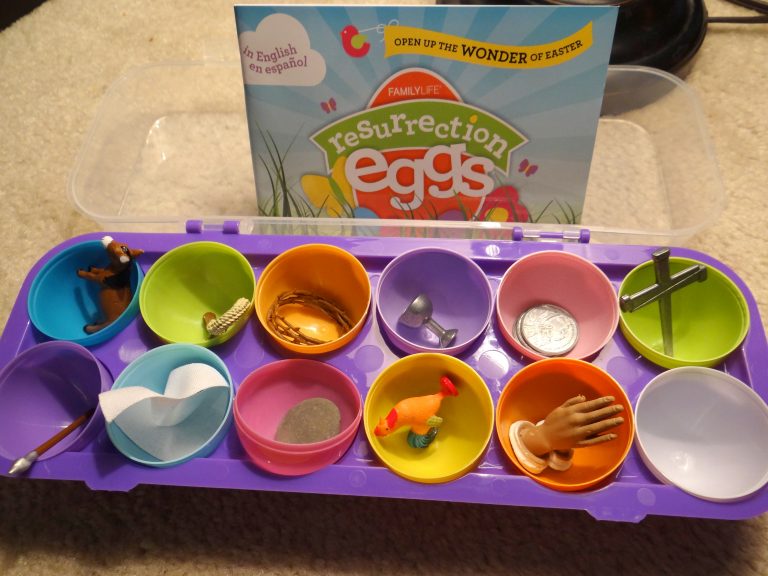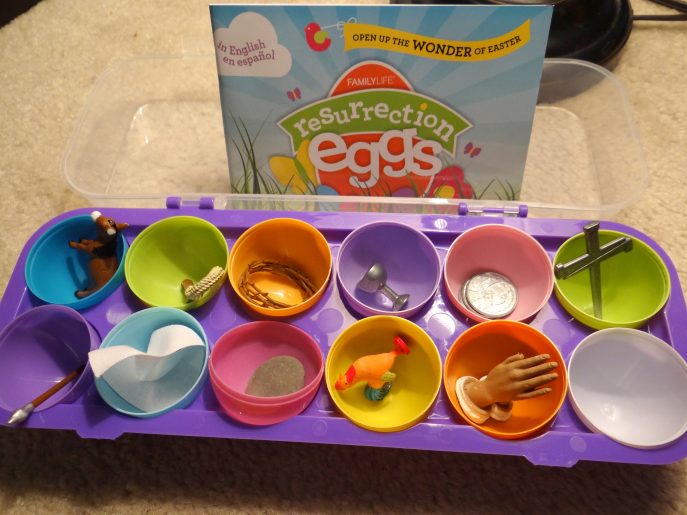 Each set of 12 plastic eggs holds an important element from the Easter story. Beginning with the donkey that carried Jesus on its back through the crowds in Jerusalem and ending with an empty egg.
To help share the story in its wholesomeness (and with the right Scriptural references for older children to look through in their own Bibles), each set comes with a full-colored booklet detailing out what each element in each egg stands for.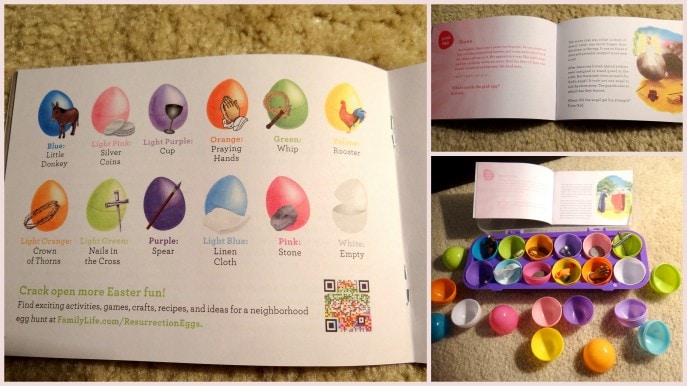 Even though we have done this every year, since 2010, my kids love it when we get to the empty egg and shriek with excitement, "It's empty because Jesus is not in the tomb. He has Risen. He's Alive!!"
And then ask if we can do the story all over again. It never fails!
(To be honest, no matter how many times we do this, I get goosebumps each time we get to that empty egg!)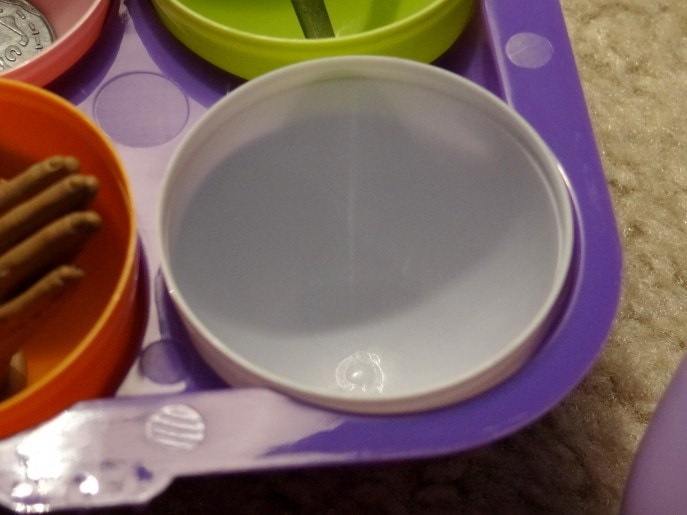 This is one Easter family tradition I always hold close to my heart because it reminds me of God's Gift of life to us, the Hope we have in Him and the miraculous way He makes dead situations come to life.
* If you are hard-pressed on time and unable to get your Resurrection Eggs order in before Easter weekend, make your own Resurrection Eggs with things you find around the house. We would do this before we got our first set.
I would love to know what your favorite part of Easter/Resurrection Sunday is.
For more resources to teach kids the Easter story and celebrate Christ's Resurrection, visit these links:
Easy to make Hosanna Wavers, to celebrate Palm Sunday
How to use jelly beans to teach kids the Easter story.
How to make paper Palm Crosses

Teaching kids the Easter story with Resurrection Eggs.
Easy DIY Faith bracelets with melted Perler beads.
DIY Easter Decor: Beautiful Button Cross
Stained Glass Tissue Paper Cross Craft