How to Use the Jelly Bean Poem to Teach Kids the Easter Story
This post contains editorial samples and/or affiliate links to products I recommend. While this adds no additional cost to you, I will earn a small commission on any sales made.
Learn how you can use jelly beans to teach kids the Resurrection morning story, using a jelly bean poem they will never forget! (Includes a jelly bean prayer printable for all ages.)
I love being able to find ways to teach my kids using things they find, use, or in this case consume, in their everyday lives.
And with Easter right around the corner, jelly beans grace store shelves everywhere we go.
This sweet jelly bean poem activity will help you and your child remember the real reason behind your Resurrection morning celebrations.
Before your kids polish off a bag of jelly beans, give each child a jelly bean with each of these colors-
green, orange, blue, black, red, white, yellow, and purple.
I know there are several jelly bean poems around, but this one is an original.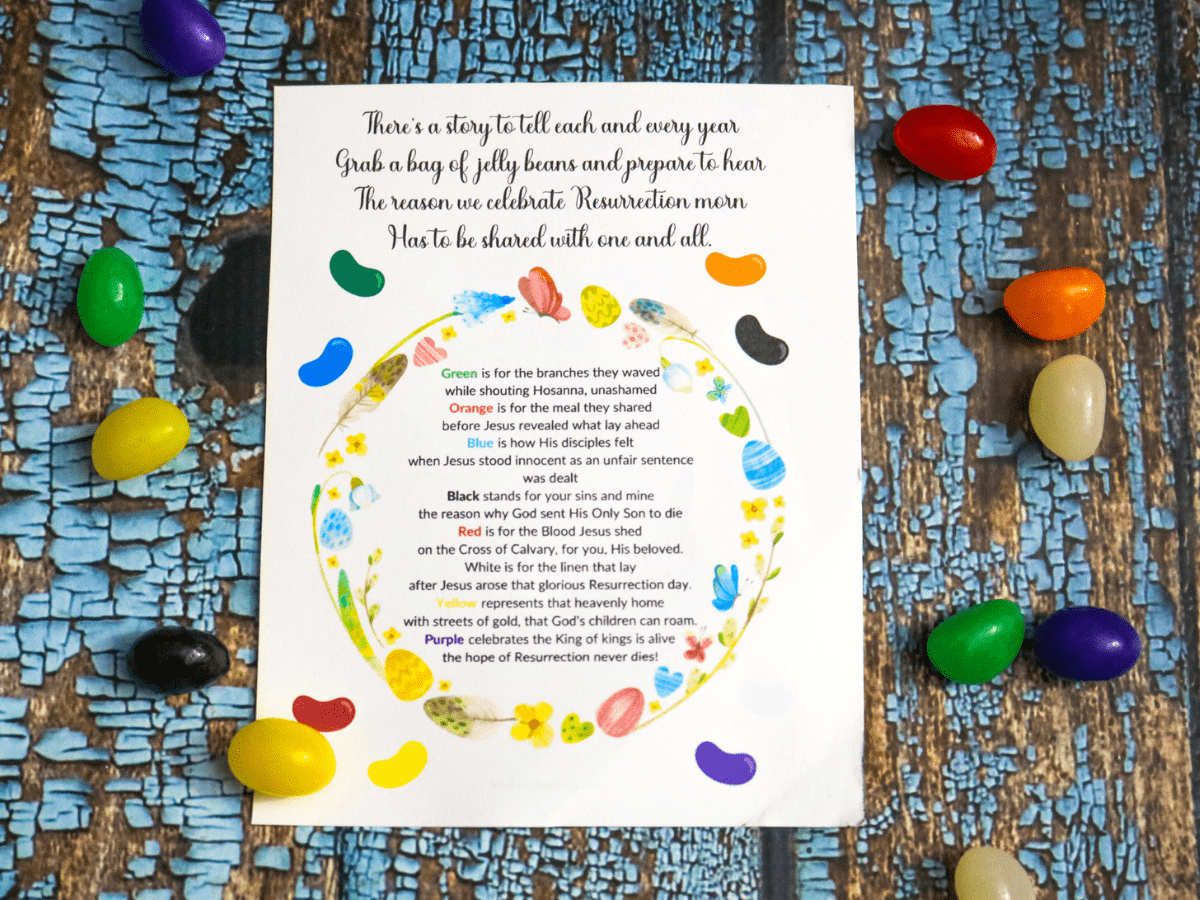 Slowly go through the poem together,
and allow the message of Easter sink in.
The Jelly Bean Poem Printable is a 2-page file that prints off A4 size paper.
The first page holds 2 Jelly Bean Poems, making these tags perfect for the large jelly bean bags, while the 2 page holds 4 smaller tags to the page.
These would be perfect for the individual jelly bean bags, and could even be rolled around the pouch, to stuff into those jumbo Easter eggs!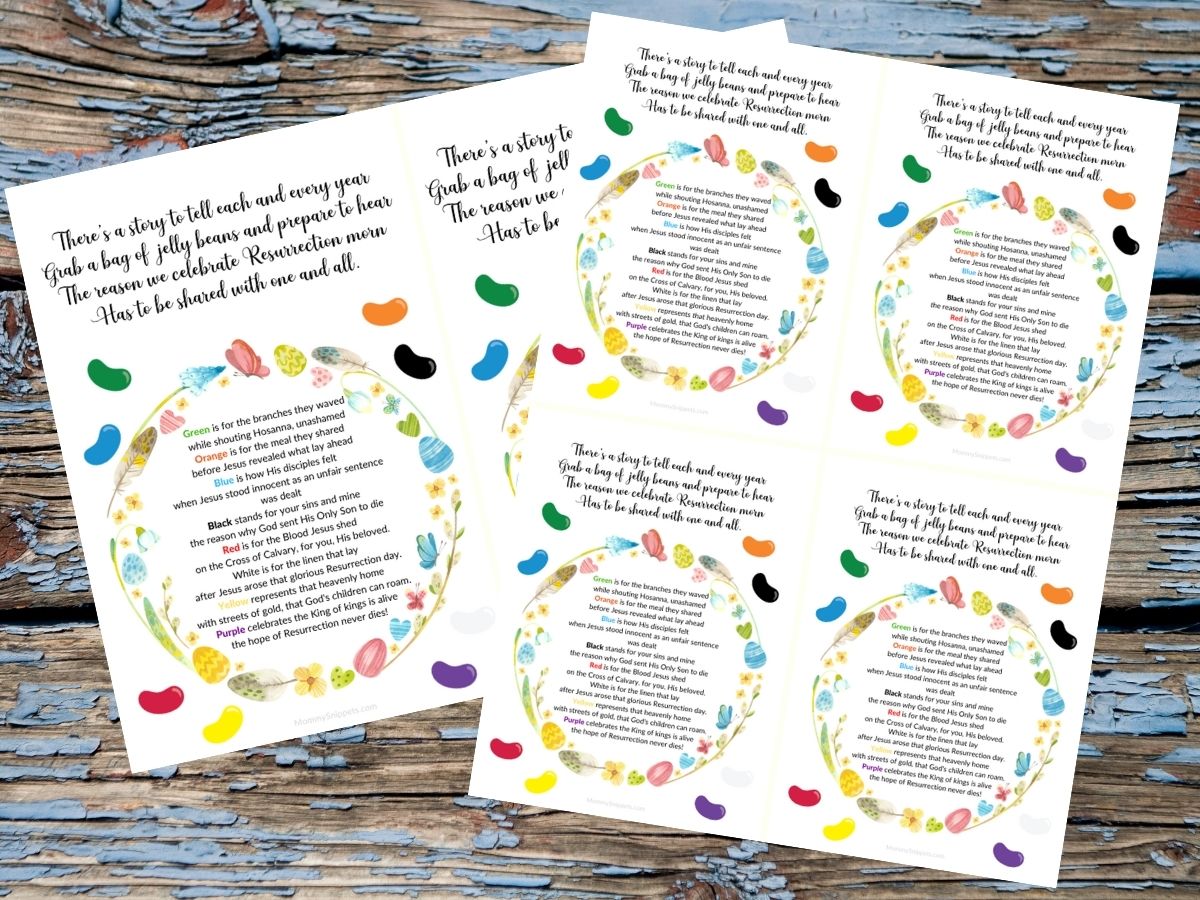 You could even have kids string the beans together to make an Easter bracelet.
Or perhaps even place them in little favor bags (with a little card explaining each color) for the kids at your Easter egg hunt/party.
In a day and age when everything is so commercialized, we need to remind ourselves that Easter is not about the Easter Bunny or Easter eggs,
but about the sacrifice Christ made on the cross for you and me.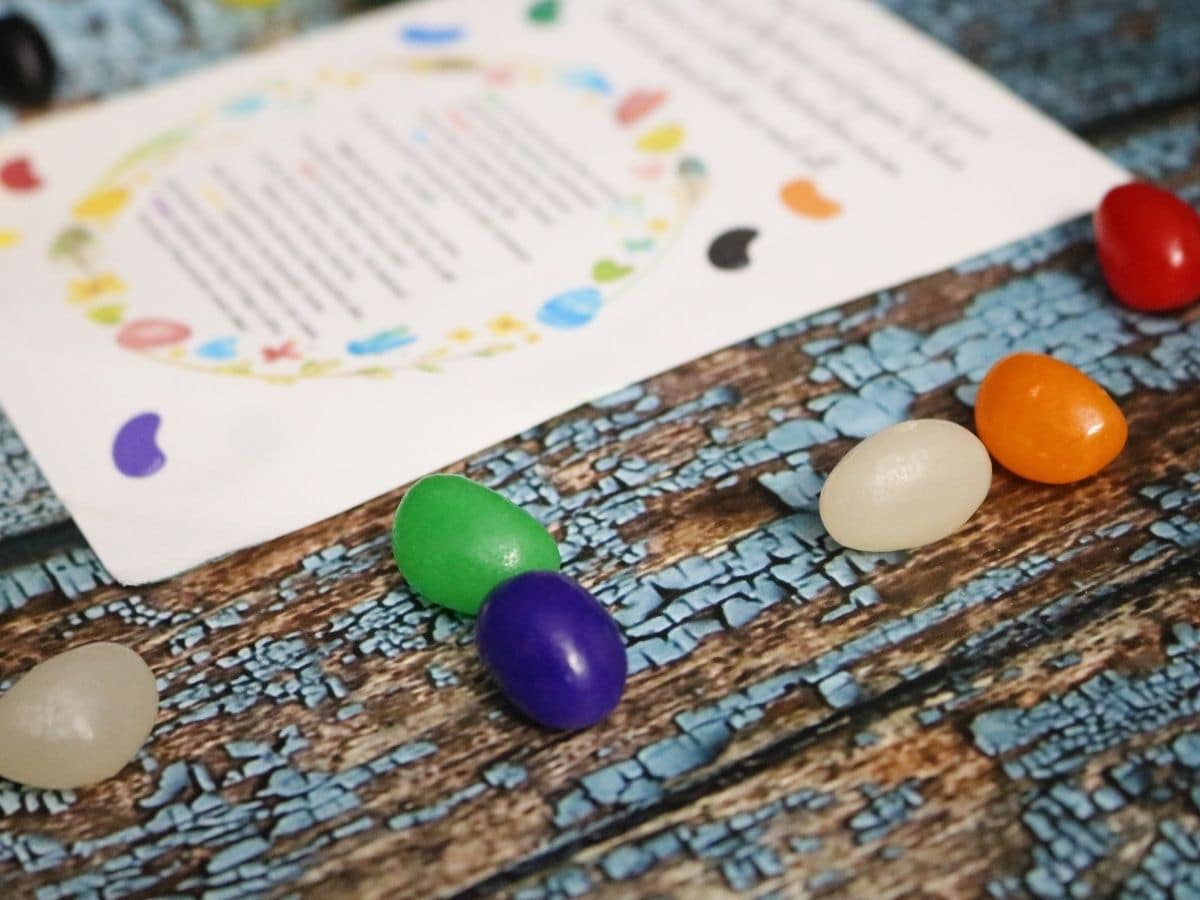 This Easter would you make it one where you reflect on the beauty of the Easter story?
Even as I finished writing the last two lines to the poem, I realized this could also be used as a way to minister to your child, and used just like the faith bracelet.
I pray that this will open up the opportunity to help you lead your child to accept Jesus as his/her personal LORD and Savior.
If you would prefer smaller cards, I have an alternate design of the same Jelly Bean prayer also available.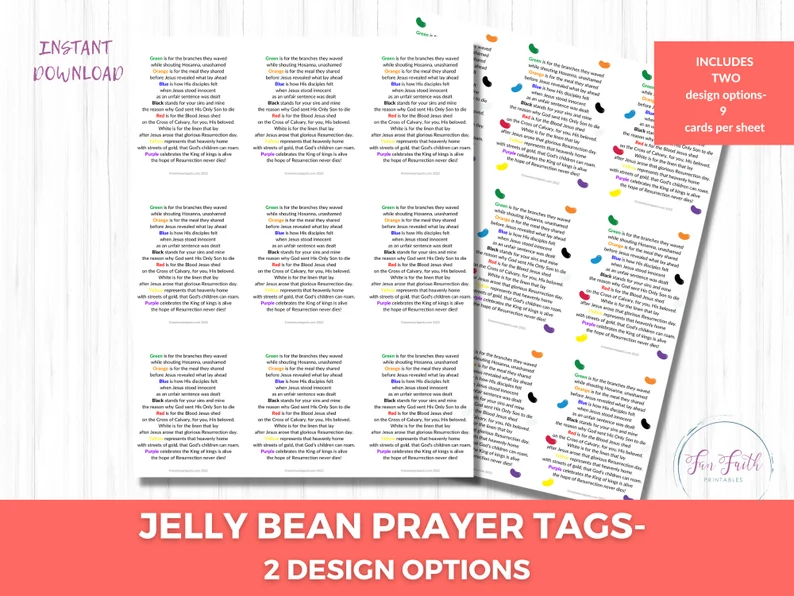 Be blessed!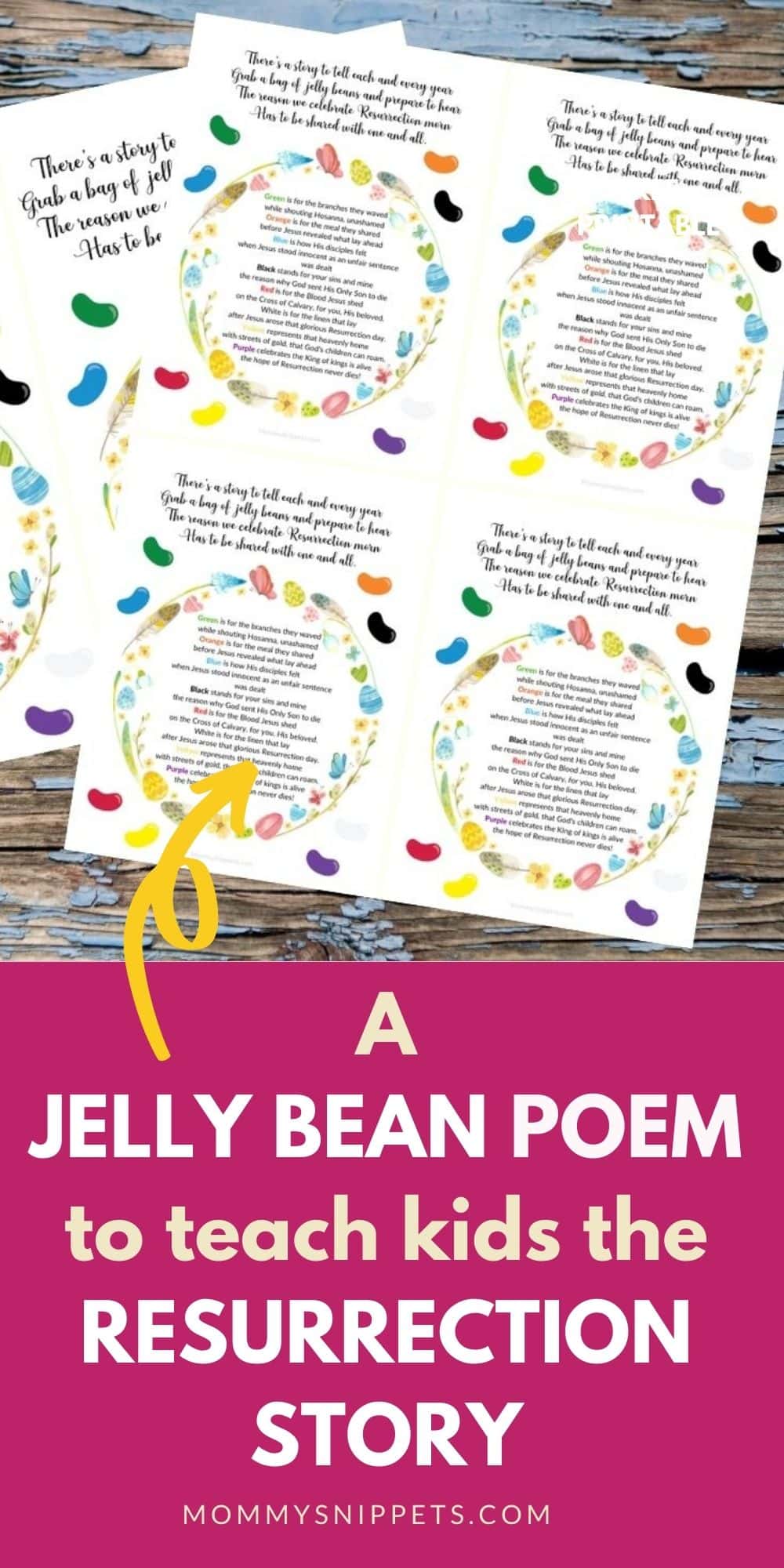 For more resources to teach kids the Easter story and celebrate Christ's Resurrection, visit these links: