I love being able to find ways to teach my kids using things they find, use, or in this case consume, in their everyday lives.
And with Easter right around the corner,jelly beans grace store shelves everywhere we go.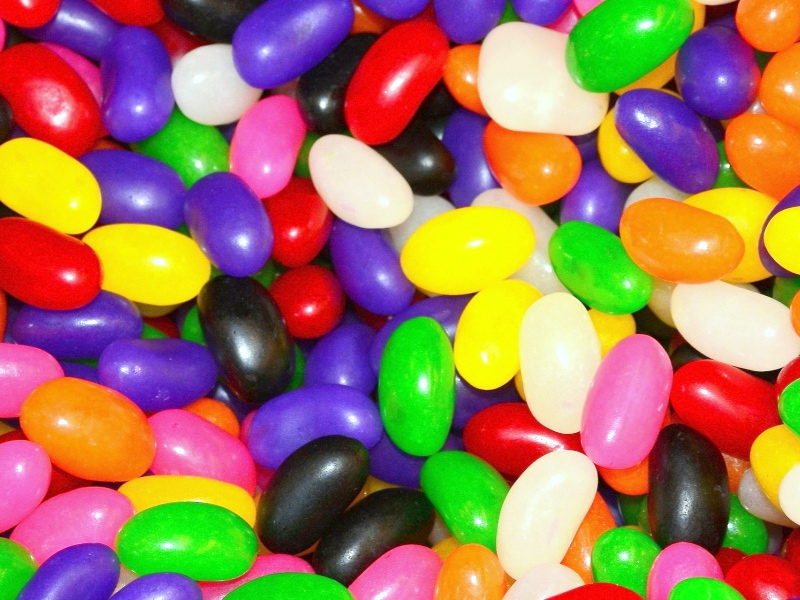 This sweet activity will help you and your child remember the Real Reason behind your Easter celebrations.
How to use Jelly Beans to teach kids the Easter story
Thanks to a Sunday School lesson my 3-year-old was taught, we were introduced to a new way to remember the Easter story. I tried to look up where this originated from but from what I can find, this lesson dates back to the 70s or possibly even earlier.
(So thank you to whoever thought of this brilliant idea!)
Rummage through a pack of jelly beans and pull out a red, green, yellow, orange, black, white and pink jelly bean.
Then share this sweet poem with your little one.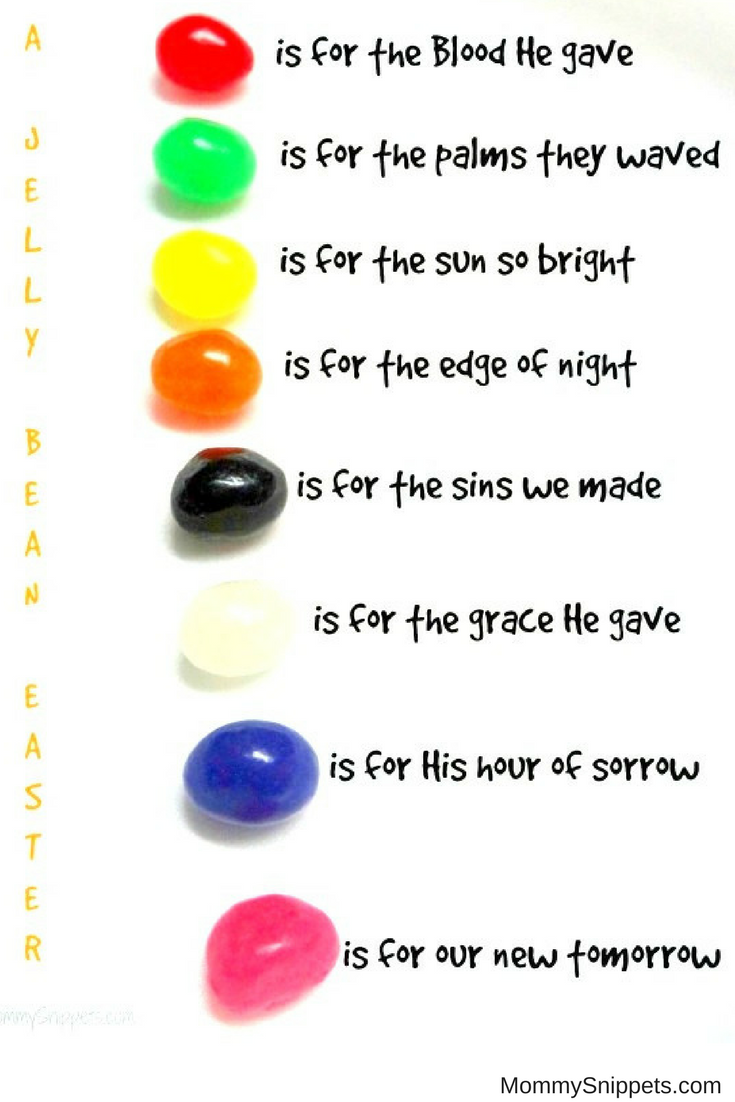 You could even have kids string the beans together to make an Easter bracelet. Or perhaps even place them in little favor bags (with a little card explaining each color) for the kids at your Easter egg hunt/party.
Isn't this just precious?
In a day and age when everything is so commercialized, we need to remind ourselves that Easter is not about the Easter Bunny or Easter Eggs but about the sacrifice Christ made on the cross for you and me.
This Easter would you make it one where you reflect on the beauty of the Easter story and I pray that this will open up the opportunity to help you lead your child to accept Jesus as his/her personal LORD and Savior.
Be blessed!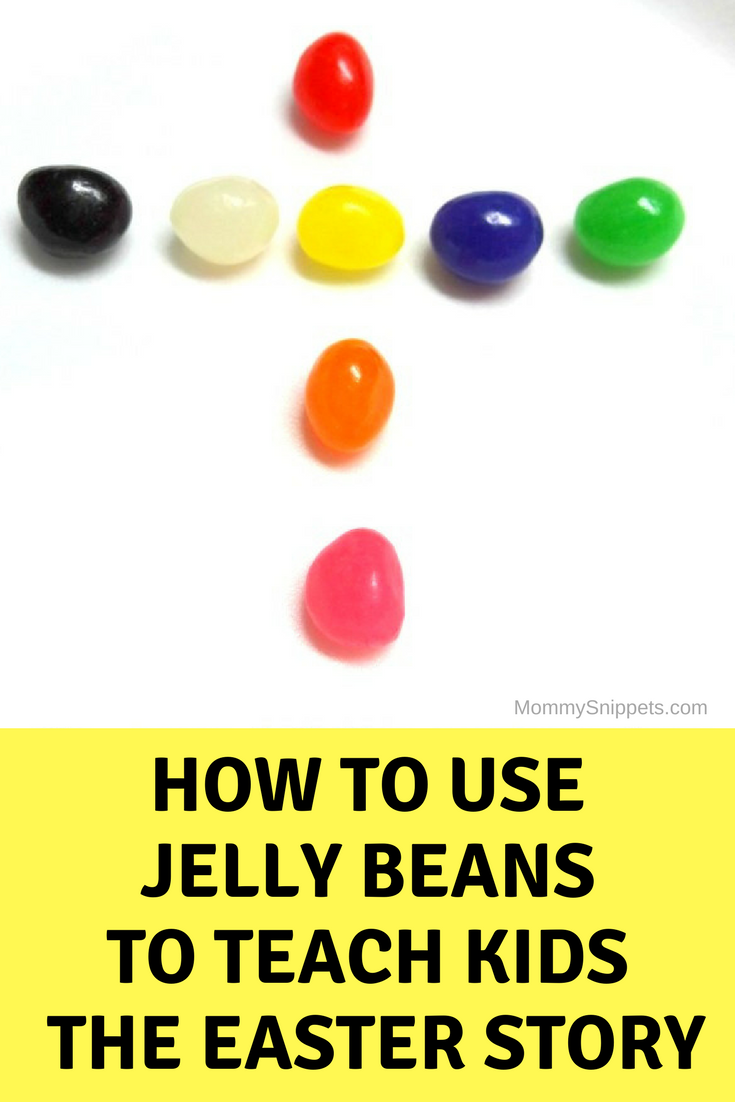 For more resources to teach kids the Easter story and celebrate Christ's Resurrection, visit these links:
Easy to make Hosanna Wavers, to celebrate Palm Sunday
How to make paper Palm Crosses
Teaching kids the Easter story with Resurrection Eggs.
Easy DIY Faith bracelets with melted Perler beads.
DIY Easter Decor: Beautiful Button Cross
Stained Glass Tissue Paper Cross Craft