How to Make a Cross Decor Using Buttons Alone!
This post contains editorial samples and/or affiliate links to products I recommend. While this adds no additional cost to you, I will earn a small commission on any sales made.
After a good long while of looking at all the unfinished wood crosses in my closet, rummaging through my craft totes, and thinking of what inspirational decor we could create for our walls, I had to remind myself that sometimes the simplest of projects turn out to be the best. This has to be one of the easiest wooden cross craft ideas you will find.
This DIY cross craft needs
a simple unfinished cross and
buttons of different sizes and shapes.
That's it!
Yes, this is one of those projects a child or an adult, claiming to have no creative bone in one's body, can execute from start to finish effortlessly.
I promise!
Nothing beats a beautiful easy craft.
One of My Favorite Wooden Cross Craft Ideas With Purpose
This season in our lives has been rough, to say the least.
So many are hurting.
The craving for hope is greater than ever.
As my son worked on his wooden cross craft with the assortment of buttons, I just knew I would be hanging his one-of-a-kind inspirational decor where everyone can see it.
His precious piece of art is a symbol of assurance, that God will help us get through this time.
The chaos of small buttons and big buttons, on my table, in a way, stood symbolic of the different things we're going through during this time.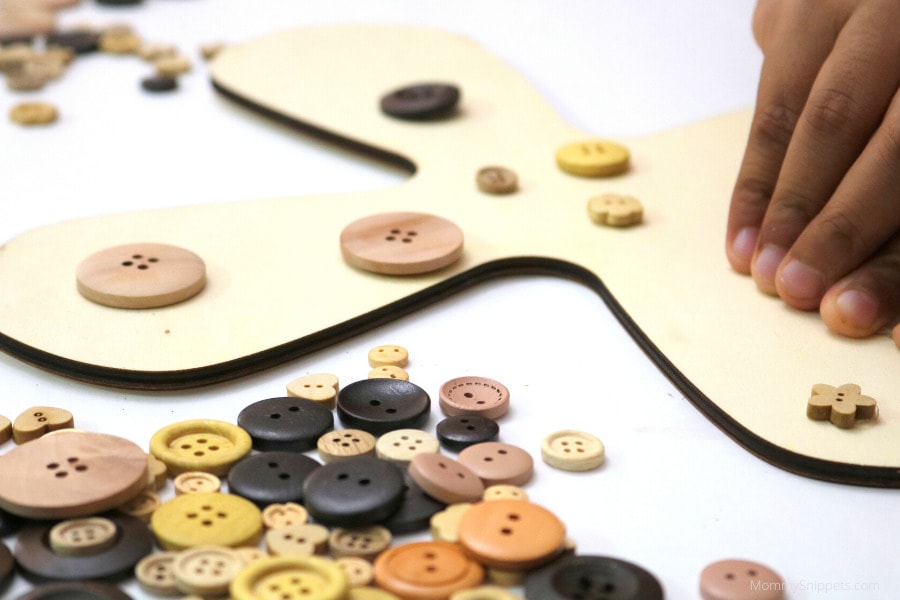 For some, this is a really difficult season and it feels like things are not getting any better while for others this may be rough, but manageable.
As my son gently picked a button at a time and placed each one with purpose on the cross,
it was a precious reminder that our hope in God is not in vain.
Irrespective of the size of the storm you're riding in be assured that God promises that "He makes all things work together for good, to those who love God, to those who are the called according to His Purpose." (Romans 8:28)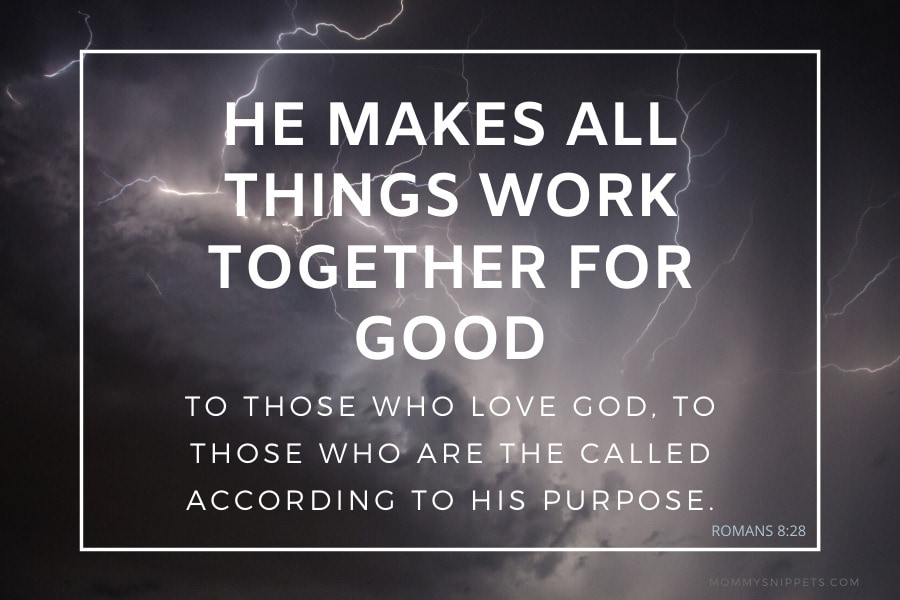 God will bring us through this unfamiliar season.
We will be able to look back and see His Faithfulness through all of this.
Keep the faith and be encouraged.
God's got this!
Easy Tutorial on How to Make a Cross Decor For Your Wall.
Materials required:
Thanks to my sponsored partnership with Oriental Trading (OTC) we have some fun crafting supplies to bring to life some beautiful faith-inspired crafts.
If an older child or an adult is making this craft, you may use a hot glue gun.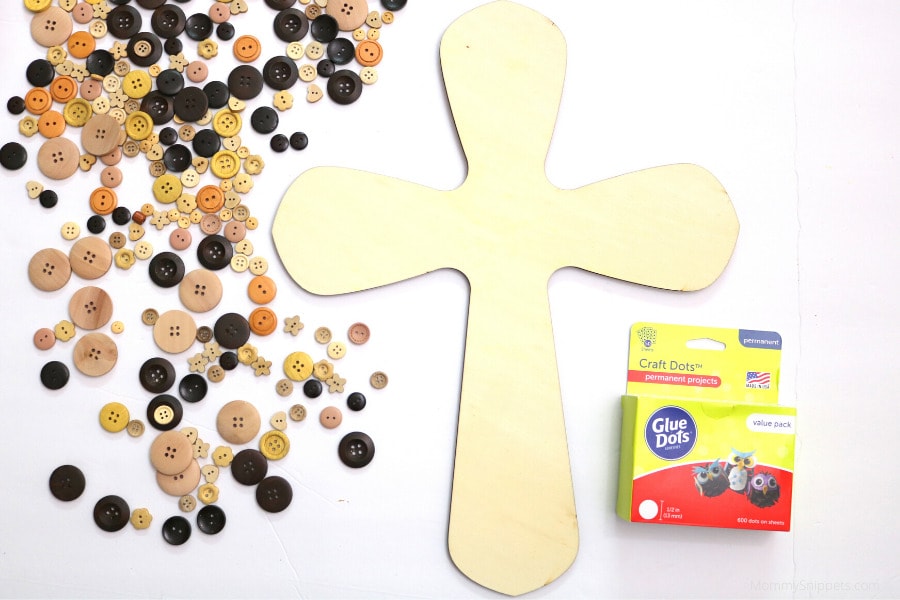 Easy Steps to Make This Inspirational Decor Piece for Your Wall:
Place a glue dot on the back of a button and place it on the cross.
Now repeat doing this with each button till the cross is filled completely.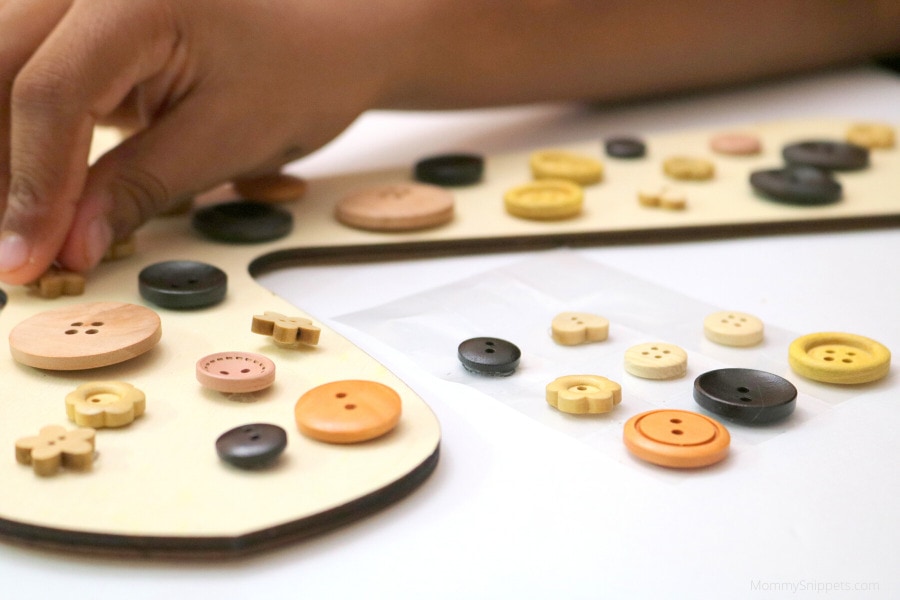 Allow your child to design the cross any way he wants.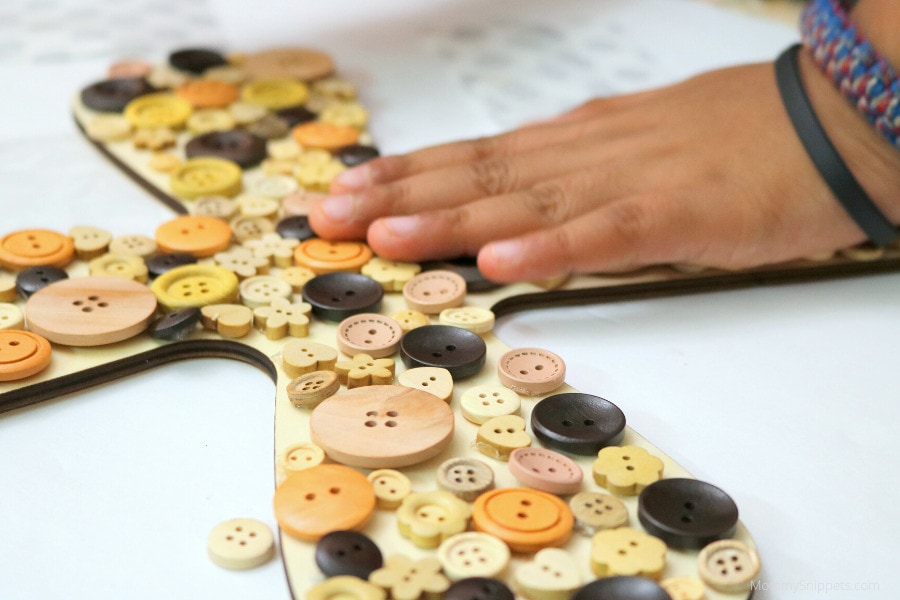 The finished outcome of your Button Cross will be beautiful!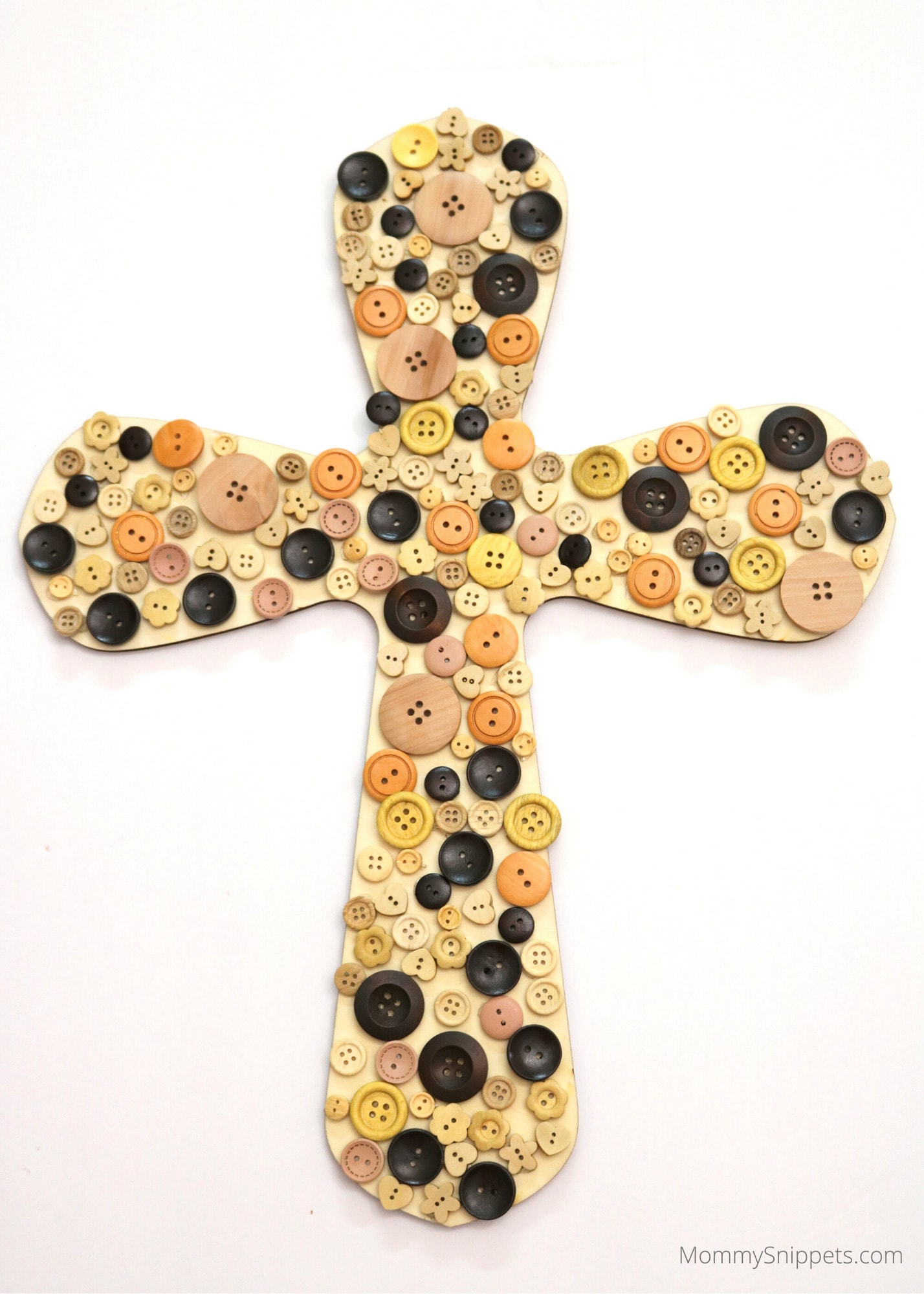 For more faith-inspired crafts for your kids, check out these resources:
For more encouragement,
visit these faith resources and
sign up for access to download and print the free printables from my community library.