Books are a big deal in my home. One way we encouraged our kids to read more when they were younger was to give them reading challenges. For instance, when we stepped into Lent, we would check out Easter reading books from the library. December would see us pulling out all the Christmas books, to arrange on a bookshelf right next to the Christmas tree.
Inspired by the fun my kids have had with themed reading, I've designed and created printable themed reading kits.
When Christmas rolled around we had the Christmas Reading Challenge Kit.
And for Valentine's, we had the Valentine Reading Challenge Kit.
You know we just have to have one for Easter, right?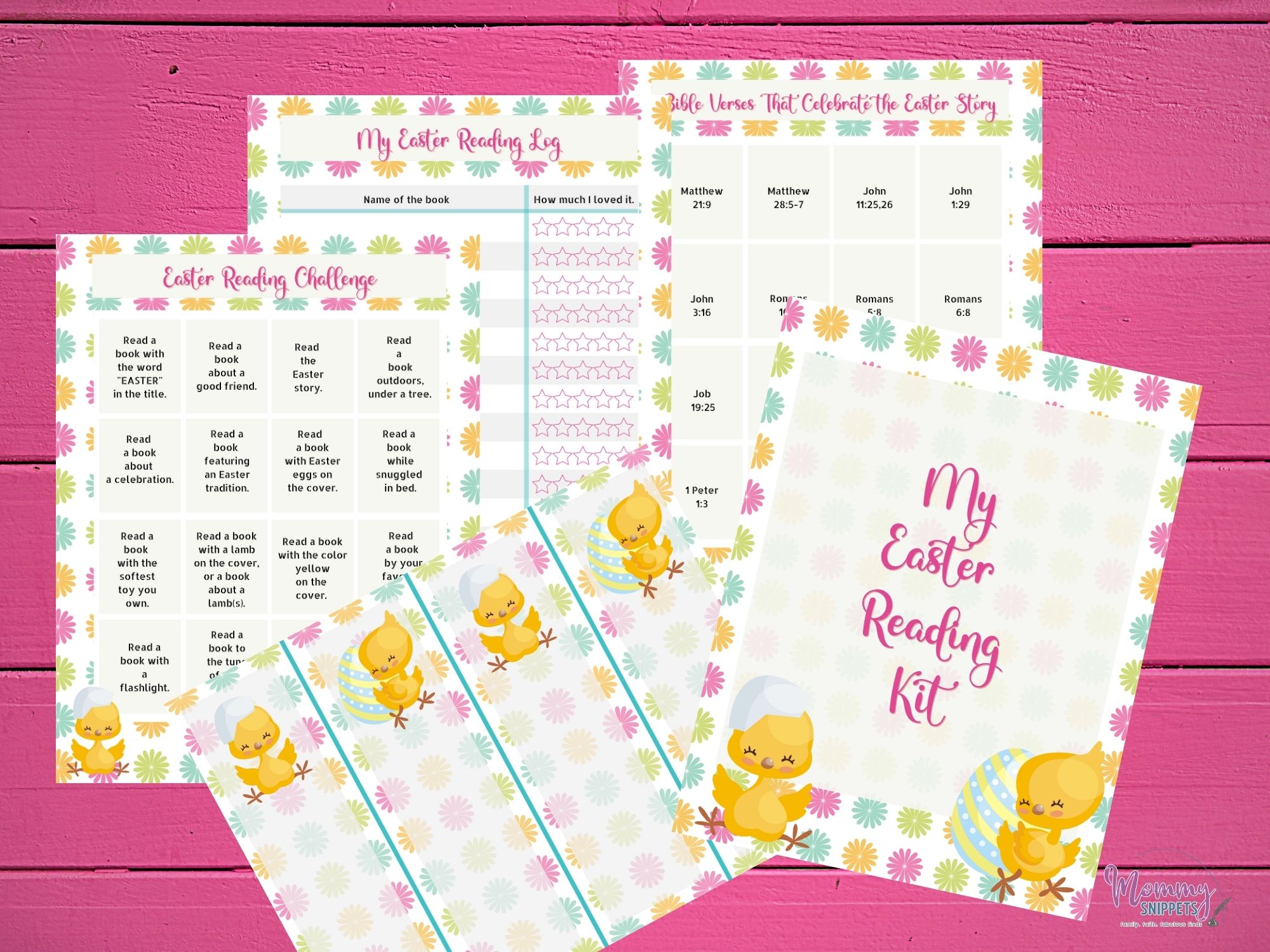 A Fun Easter Reading Challenge Kit!
This printable Easter Reading Challenge Kit comes as a 5-page pdf file and may be printed off on A4-sized white paper.
(Cardstock is preferred, especially for the bookmarks, unless you plan to laminate them.)
The kit includes:
16 reading prompts (all Easter themed)
16 Bible verse references that center around the Easter story
A reading log
4 super cute Easter chick bookmarks.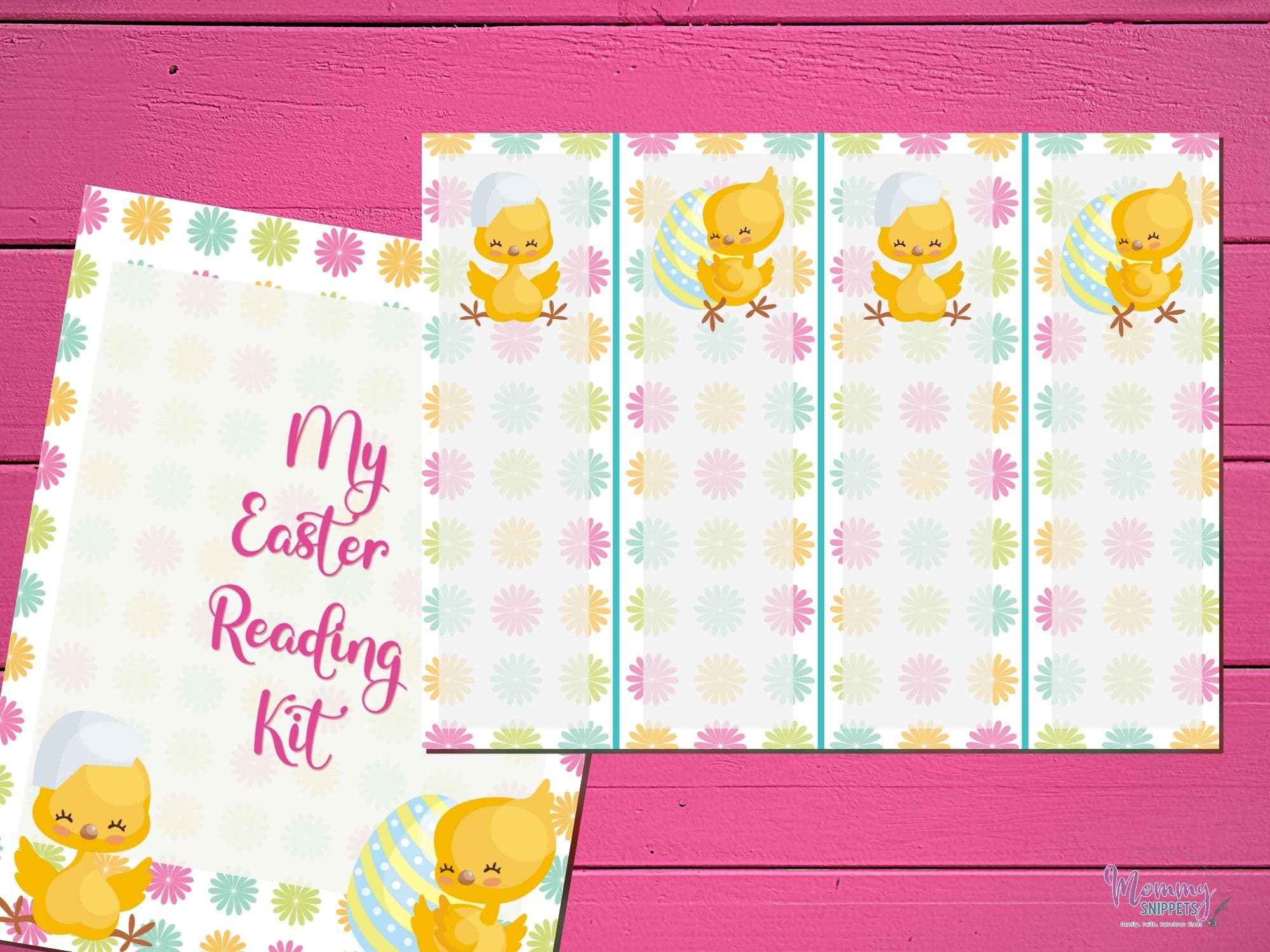 Ana's 1st-grade class really enjoyed the Christmas and Valentine story prompts.
I can't wait to send her teacher the Easter one.
I'm sure the kids will enjoy the jelly beans prompt the most!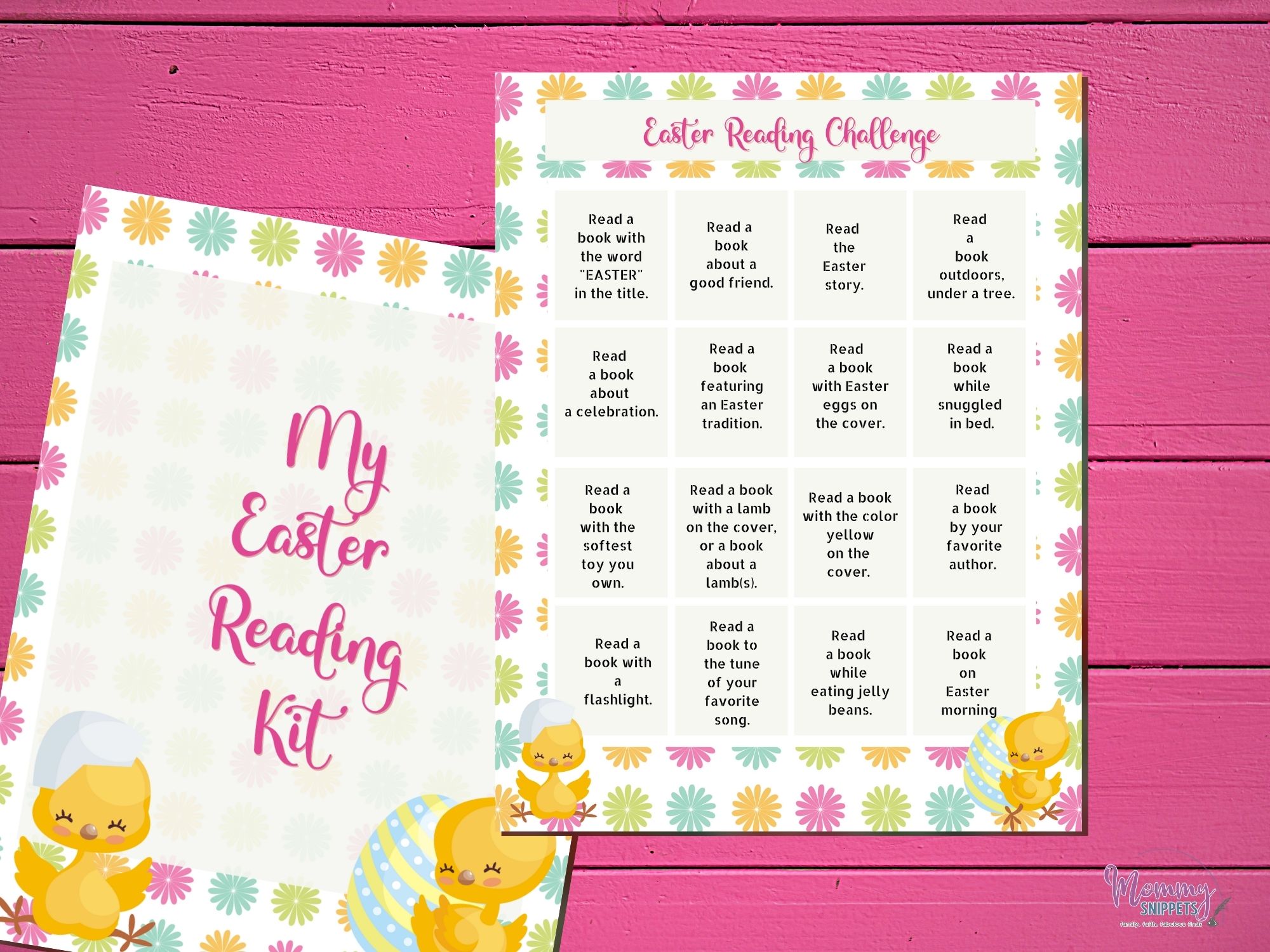 Once your child reads each book, encourage them to write down the book's title, on their personal reading log.
They can also rate the book, by coloring in the stars against the title, based on what they thought about the book.
Coloring 1 star would mean they didn't think much about the book,
or it just didn't tickle their fancy,
while a 5-star review would mean they thought it was a great read!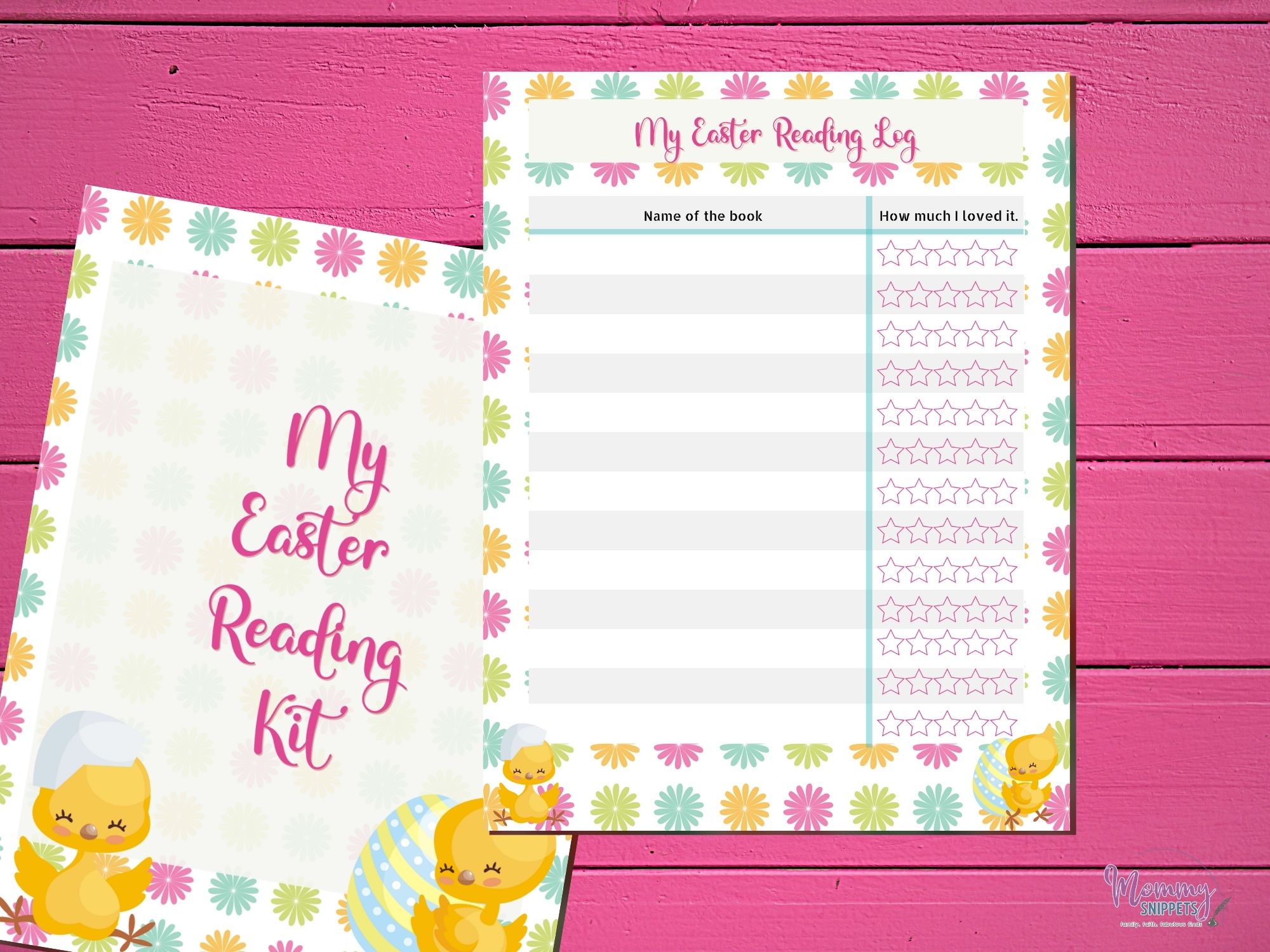 I also included Bible verses your family can read together, as you draw closer to Easter week.
These may be read one verse a day, or spaced out over a few days.
If you have older kids, this is a great way to engage and answer any questions they may have about a verse.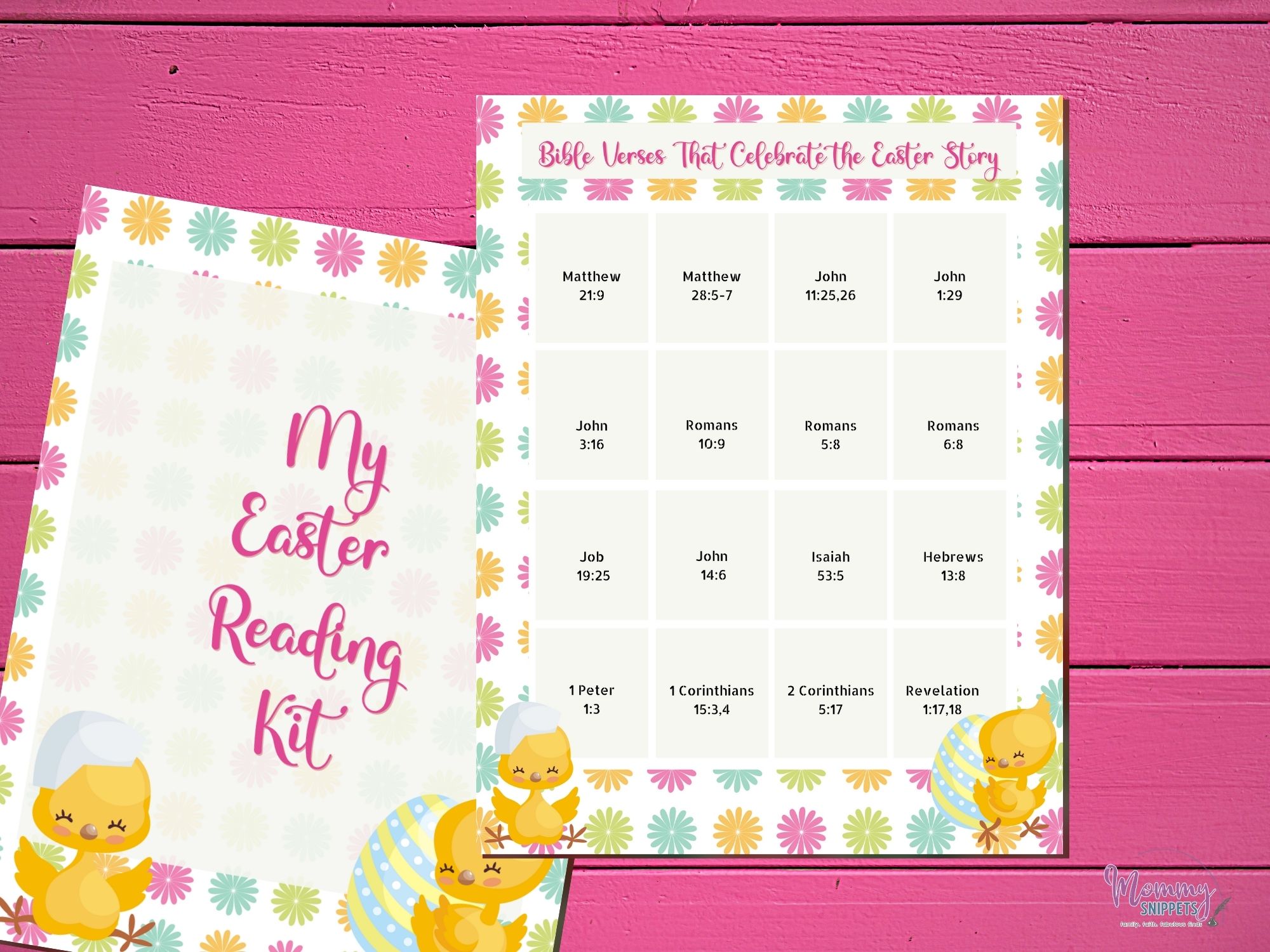 This is yet another way to not lose focus of why we celebrate Easter,
and to walk through the Easter story, as a family.
Are you ready to print your free Easter Reading Challenge Kit file?
GET YOUR FREE PRINTABLE NOW!
If you're on way too many mailing lists and would prefer to just buy the printable,
Be blessed!