Welcome to the Free Printables Library for your family!
Each printable has been designed and created keeping you and your family in mind.
We have something for everybody.
Fun family lists, early learning resources, faith-building cards, activity sheets, coloring pages, Memory Match games, seasonal printables, tags, craft templates, and so much more.
I pray these free printables for your family will be a blessing.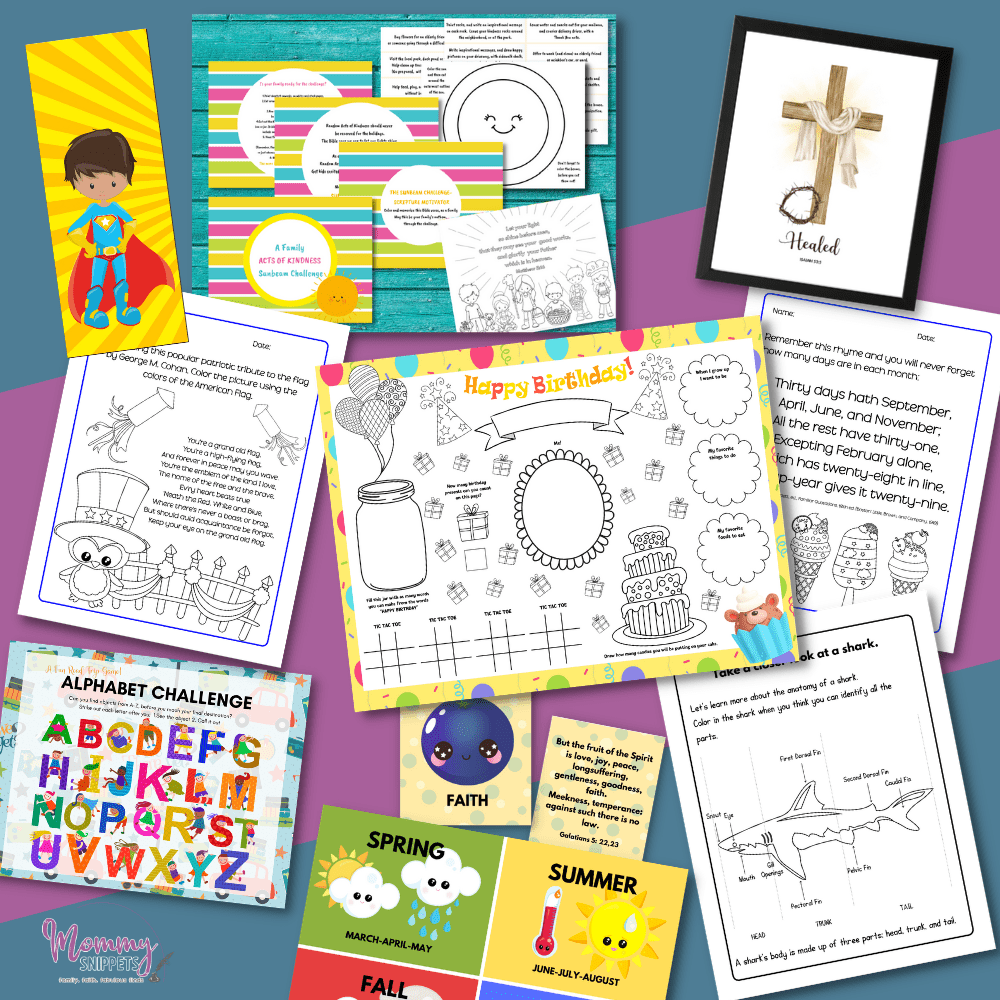 How can I access these free printables?
It's simple.
Enter your email address in the form below to receive the Mommy Snippets community newsletter.
You will receive an email with a community member's exclusive password to access the FREE Printables Library.
Whenever the password changes, you will receive an email with the new password.
You will not have to sign up for the newsletter again.
Enjoy our free resources!
If you have received the password, please enter it here or click on the image below:

Recommended resources to help ensure your free printables are printed and cut with ease!
White Multi-Purpose Paper or White Cardstock Paper
(This would be dependent on the sort of printable. Affirmation cards, placemats, bookmarks etc, are best printed on white cardstock paper, for durability. Coloring pages, learning units etc. are best printed on white multi-purpose paper.
I love the quality of the print. It's a reliable device and signing up for the HP Ink program has helped ensure I never run out of ink and don't pay a pretty amount if I bought the cartridges at the store.
While you can use scissors to cut Memory Match Cards, Conversation Starter Cards etc, it's just so much more convenient and a cleaner cut when you use a paper cutter.
Feel free to reach out if you have any questions, and yes, I would love for you to share these free printables with friends and family.
The doors to the Mommy Snippets community are always open and would love to welcome the people you love.
We don't need to go through life alone.
It takes a village.