The best oven baked meatballs with hidden vegetables
This post contains editorial samples and/or affiliate links to products I recommend. While this adds no additional cost to you, I will earn a small commission on any sales made.
These oven-baked meatballs are the best way to hide vegetables if your kids aren't veggie lovers. Hidden veggie meatballs are the way to go!
Soccer season has started again and needless to say, the kids, especially my younger two, are always ravenous for a snack. These oven baked meatballs do the trick!
After morning games, the kids come home, shower, and eat a good lunch.
But when we have games at night, after they've eaten dinner, when they come home they're still ravenous.
A substantial snack is always called for.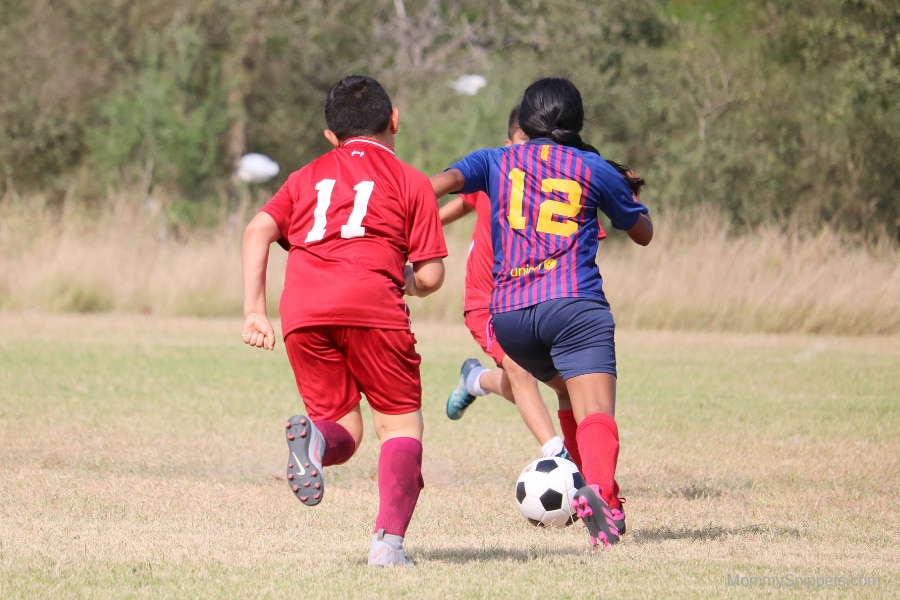 Since my younger two aren't big fans of anything that looks like a vegetable I have to get creative.
I admit I love being sneaky when it comes to hiding veggies in their favorite foods…including meatballs!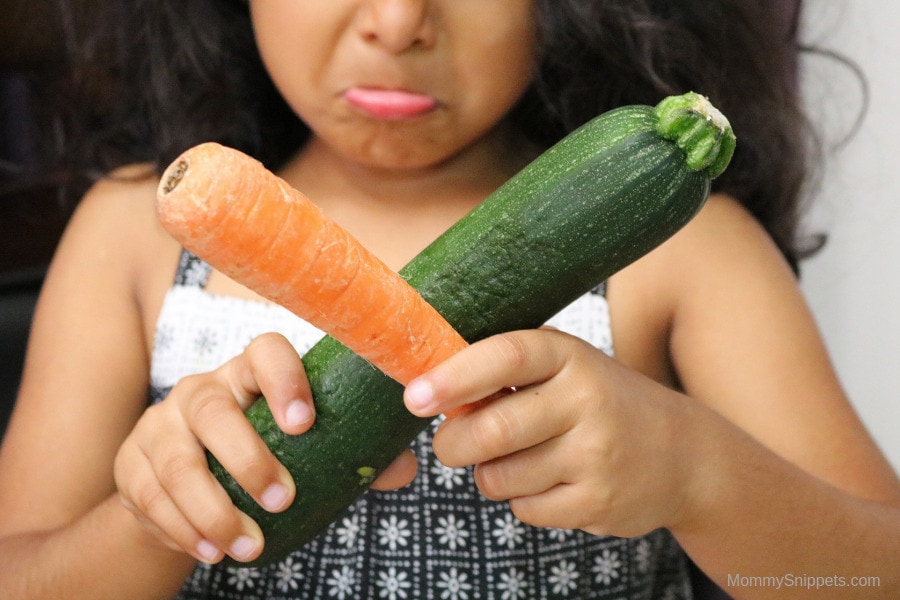 The key to flavorful beef balls?
Good meat!
With the rising prices at local meat markets and grocery stores, it makes sense to buy in bulk and get good quality Wagyu beef online.
Most online meat subscription boxes or bulk package orders don't include ground Wagyu beef on sale, but Snake River Farms does.
I know this because we received a box of stellar Wagyu meat from them.
Order Wagyu beef for your meals using the code

SNIPPETS10

during checkout.
This discount applies to any meat order and not just the ground Wagyu meat.
The best oven-baked meatballs with hidden vegetables.
My recipe for kid-approved hidden veggie meatballs with carrots, zucchini, and greens is a family favorite.
This would be a great recipe to make for that end of the season, sports potluck party, or even your 4th of July cook-off.
The secret is to grate your zucchini and carrots fine and cut your greens into the smallest shreds possible.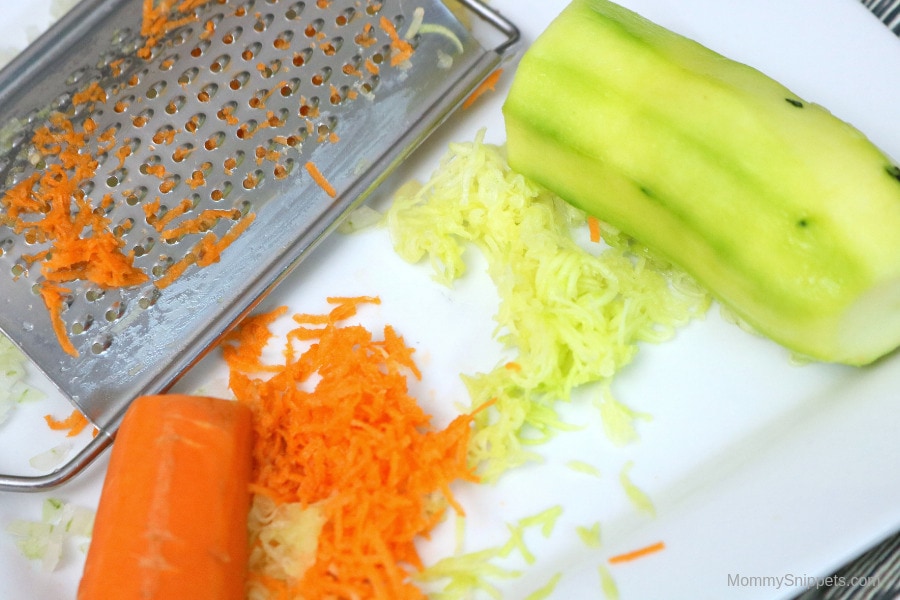 Oh, and what works for my kids is getting them involved in the process, from start to finish.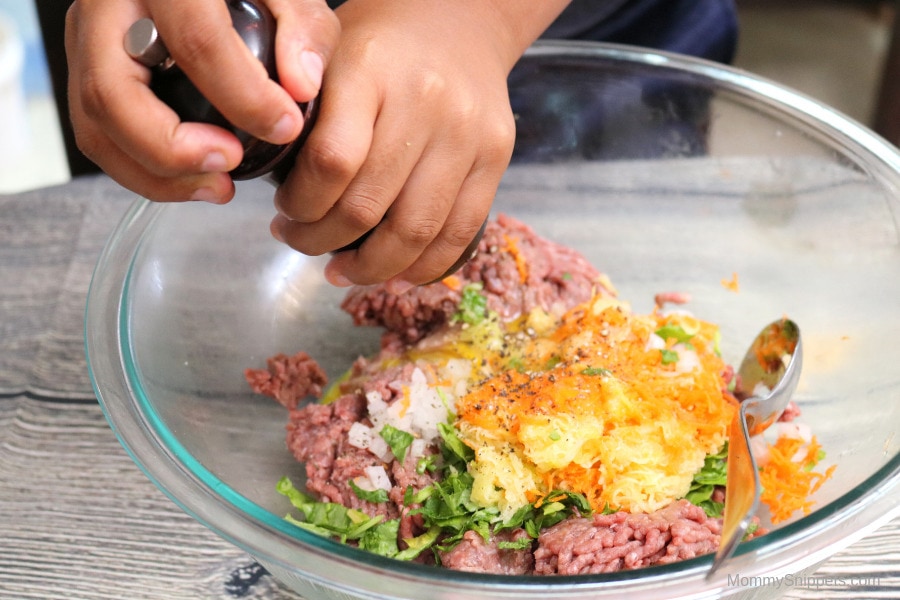 Oh, and pair this with a good dipping sauce and your kids will polish these off in no time!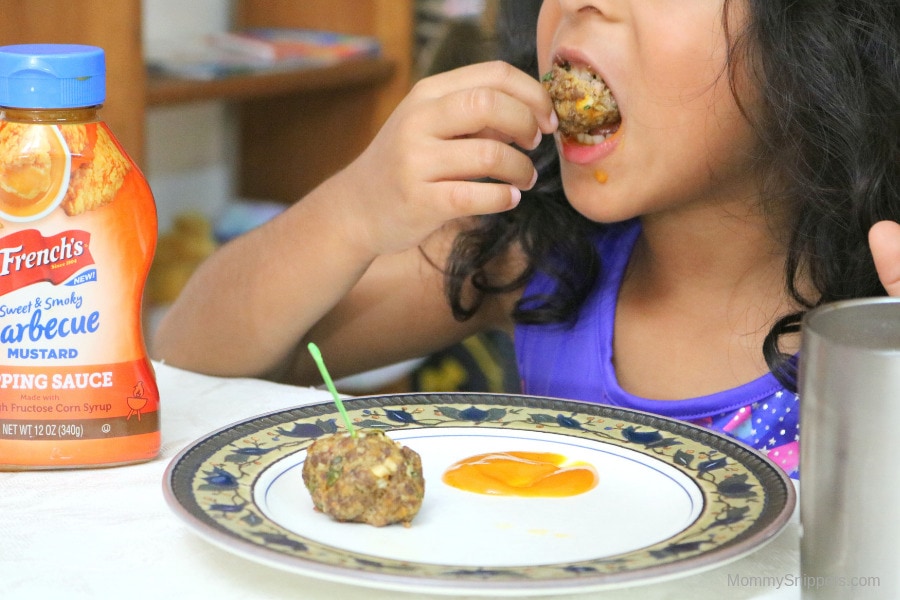 Ready to try the recipe?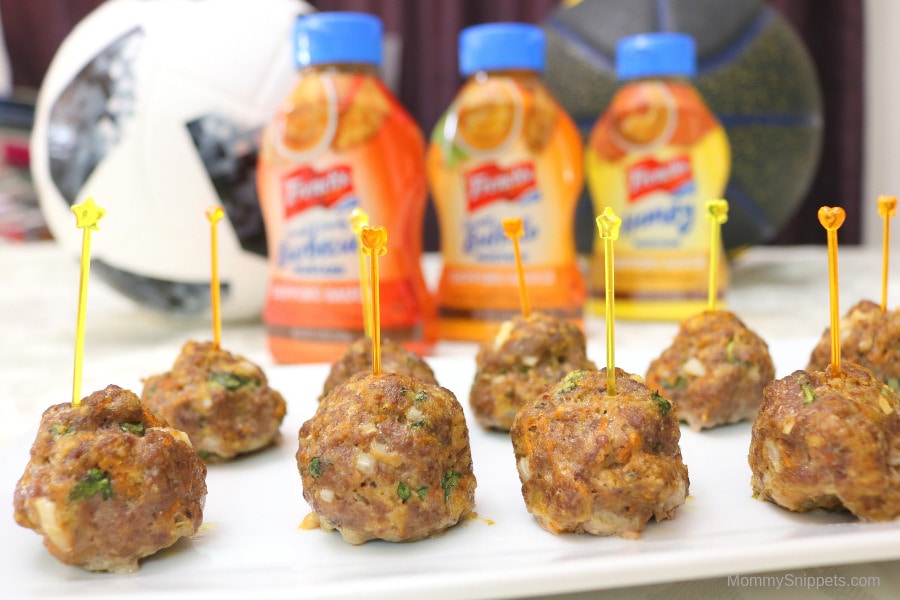 And don't hold back from getting the kids involved once you bring together all the ingredients.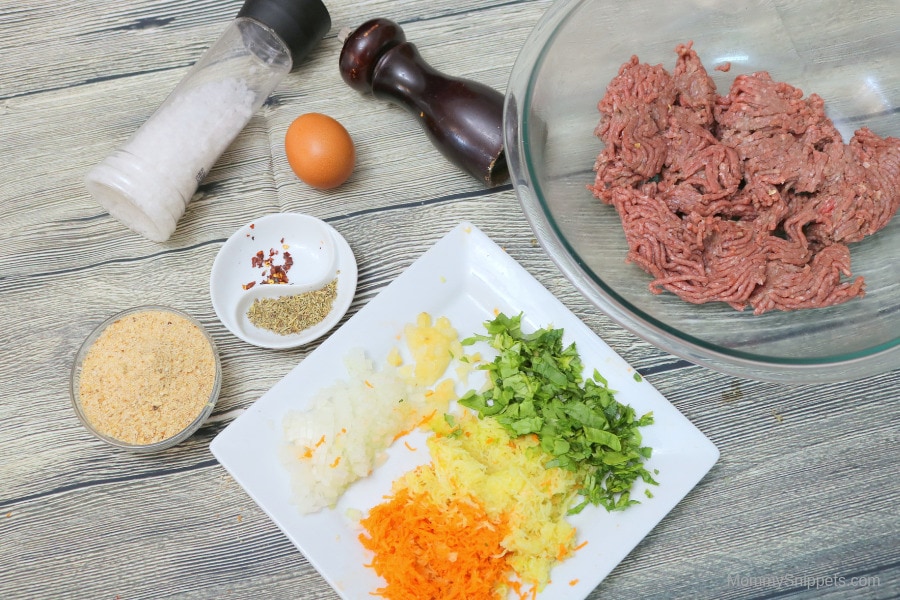 Besides adding the spices, veggies etc. to the meat, all that needs to be done is mix everything together.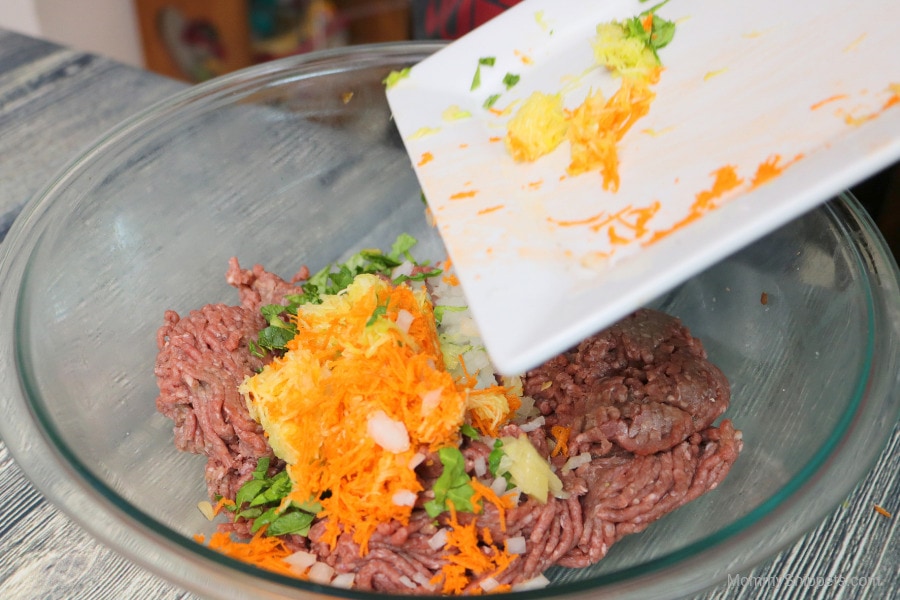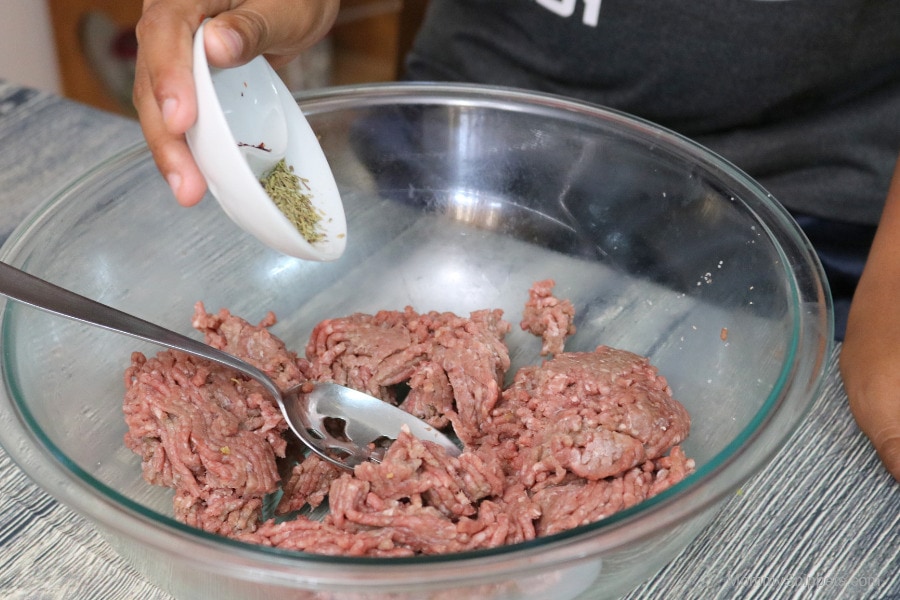 Since everything can be mixed in one bowl, it makes definitely everything so much easier.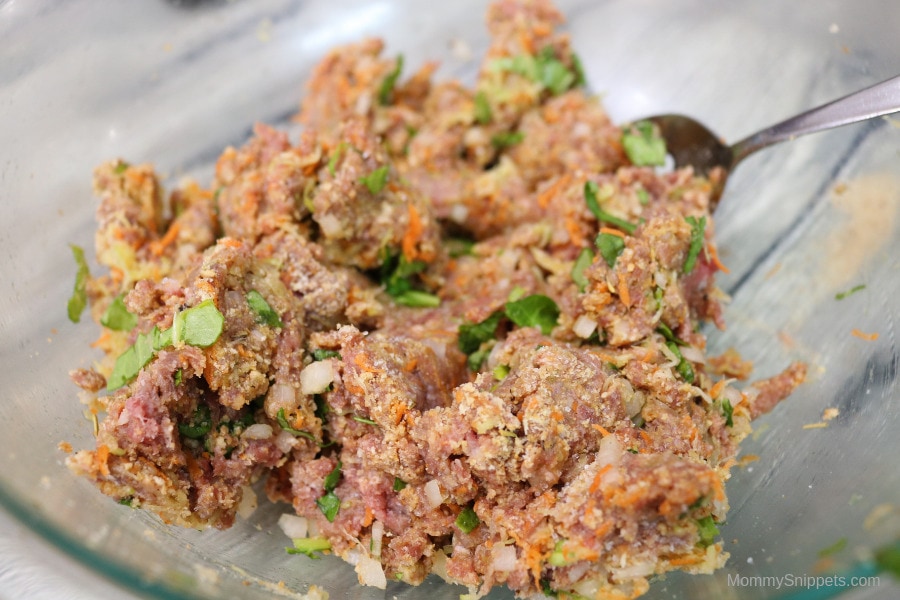 Once the mixture is ready, your older kids can help shape the meatballs,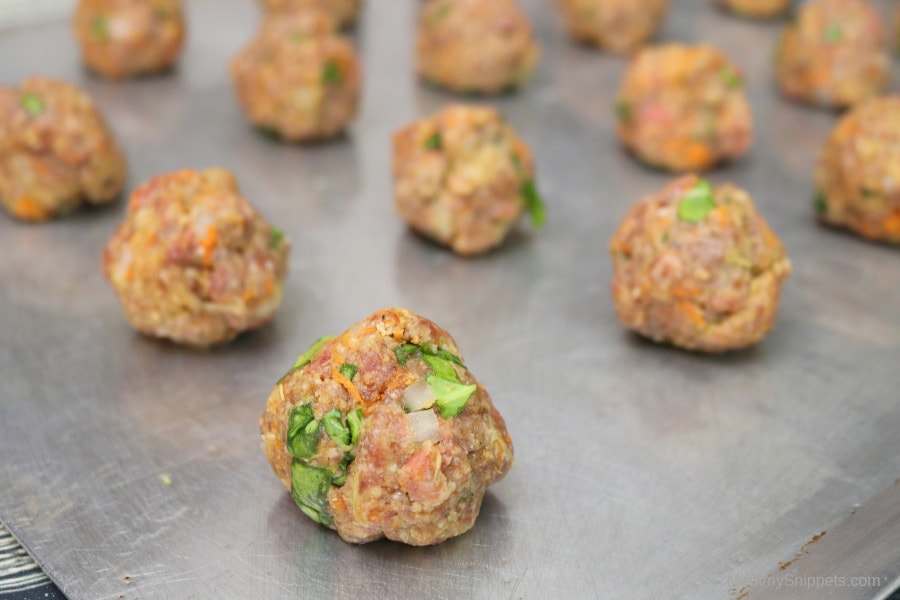 while the youngest can lightly grease the cookie sheet.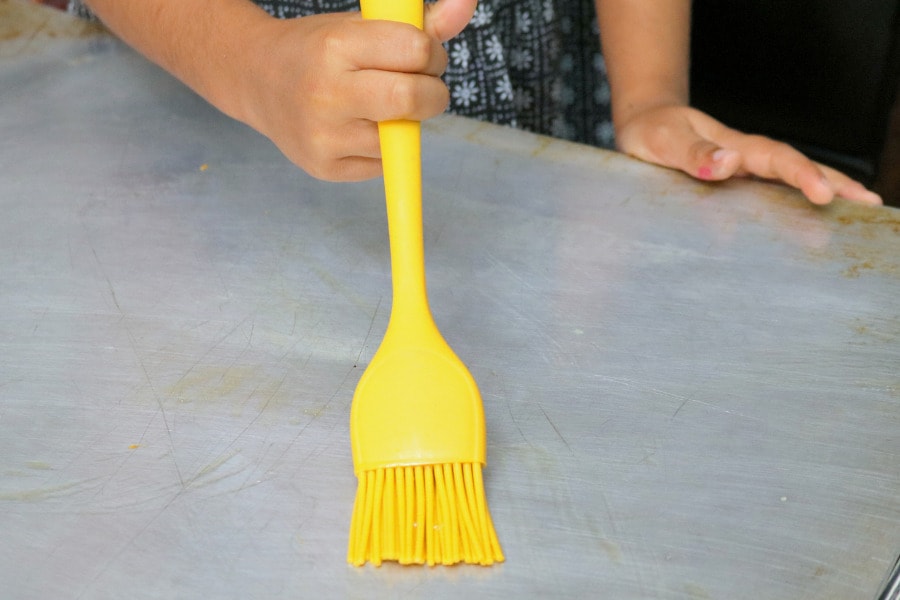 And that's it!
So easy!!
This biased Mama of quick-wholesome meal recipes adds this recipe to these favorites that my family love!
Wholesome Family Recipes!
Ready to grab my meatballs recipe?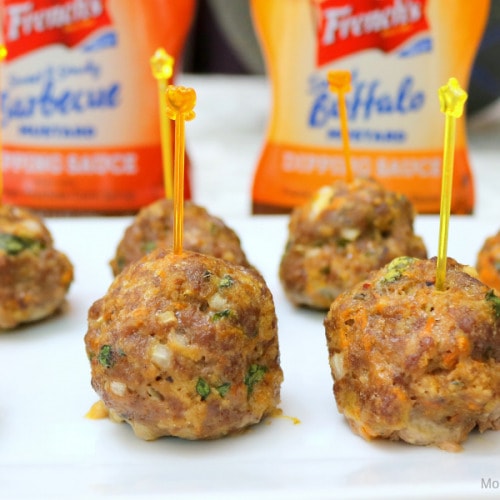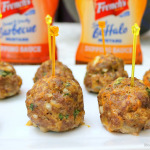 Oven Baked Meatballs with Hidden Vegetables
Ingredients
1

lb

ground beef

1/2

onion

chopped fine (optional)

4

cloves

garlic

chopped fine

1/2

cup

carrot

grated fine

1/2

cup

zucchini

grated fine

1/2

cup

spinach and kale

cut fine

1

egg

1

cup

breadcrumbs

4

tsps

olive oil

salt

to season

1

tsp

fresh ground pepper

1

tsp

Italian spice seasoning

1/4

tsp

red chili flakes

1

12 oz bottle

French's Dipping Sauce

(Honey Mustard, Sweet Buffalo Mustard and/or Sweet & Smoky Barbecue Mustard)
Instructions
Preheat oven to 400 degrees Fahrenheit

In a large mixing bowl, mix all the ingredients (except the oil) together

Brush a large cookie pan with the oil

Form 2 inch sized meatballs and place on the cookie sheet

Placed the sheet in oven and bake for 20 minutes

Serve hot and enjoy with generous pools of French's Dipping Sauces!
The kids unanimously give this recipe a thumbs up.
This is one of those recipes that you will be asked to share!
Get your set of free printable recipe cards from my

FREE Printables Library

NOW
If you've signed up for my newsletter, use the exclusive library access password to get into the library.
If this is your first time trying to access a Mommy Snippets printable, please sign up for my newsletter to get the exclusive password.
This one password will give you access to all the printables in the Mommy Snippets Community Printables Library for FREE!
Print these off on white cardstock paper.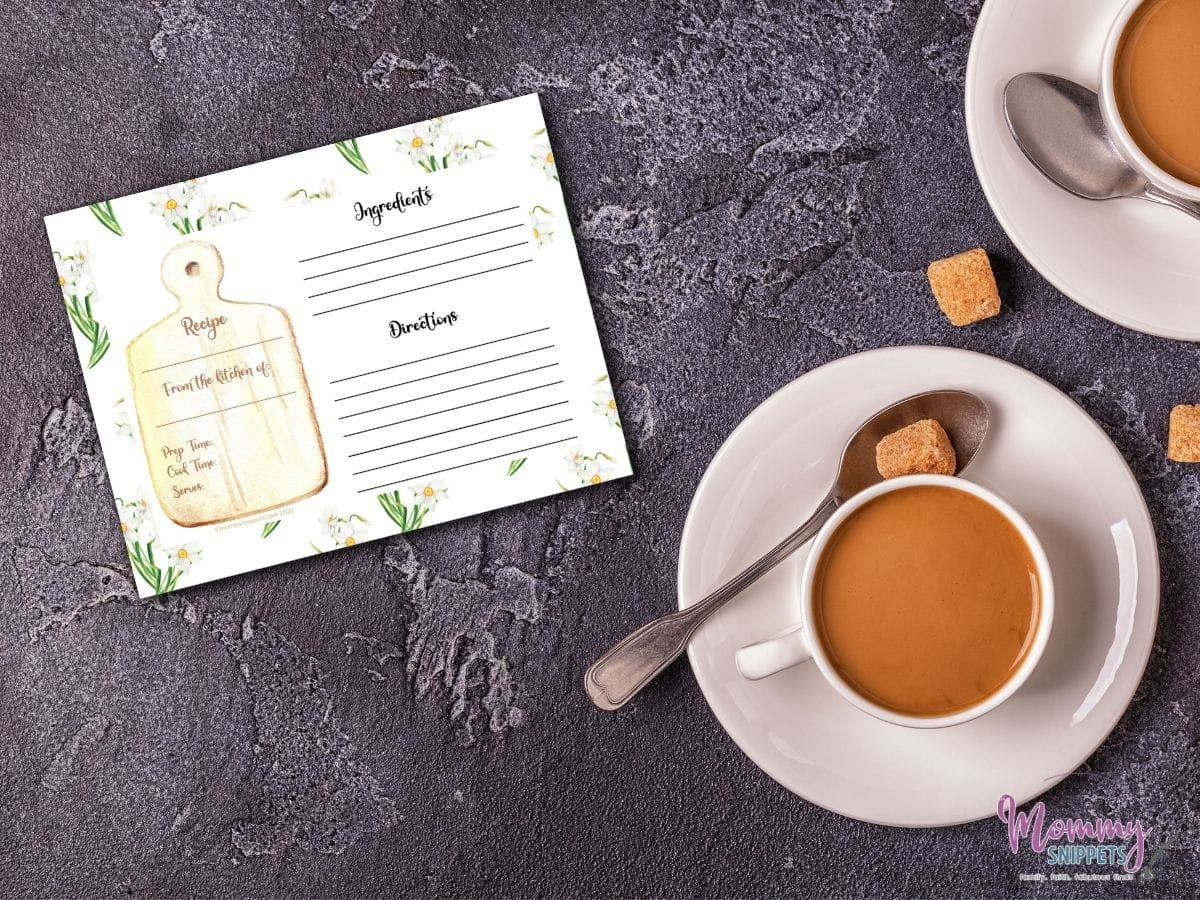 As they say, the proof is in the pudding…
check out that neat pile of toothpicks!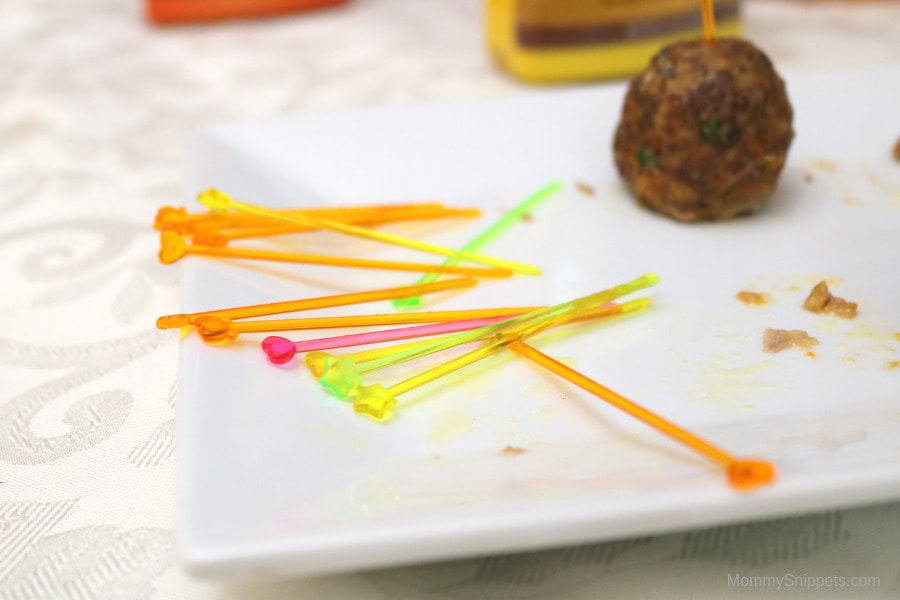 My family of 5 sure did polish those trays clean!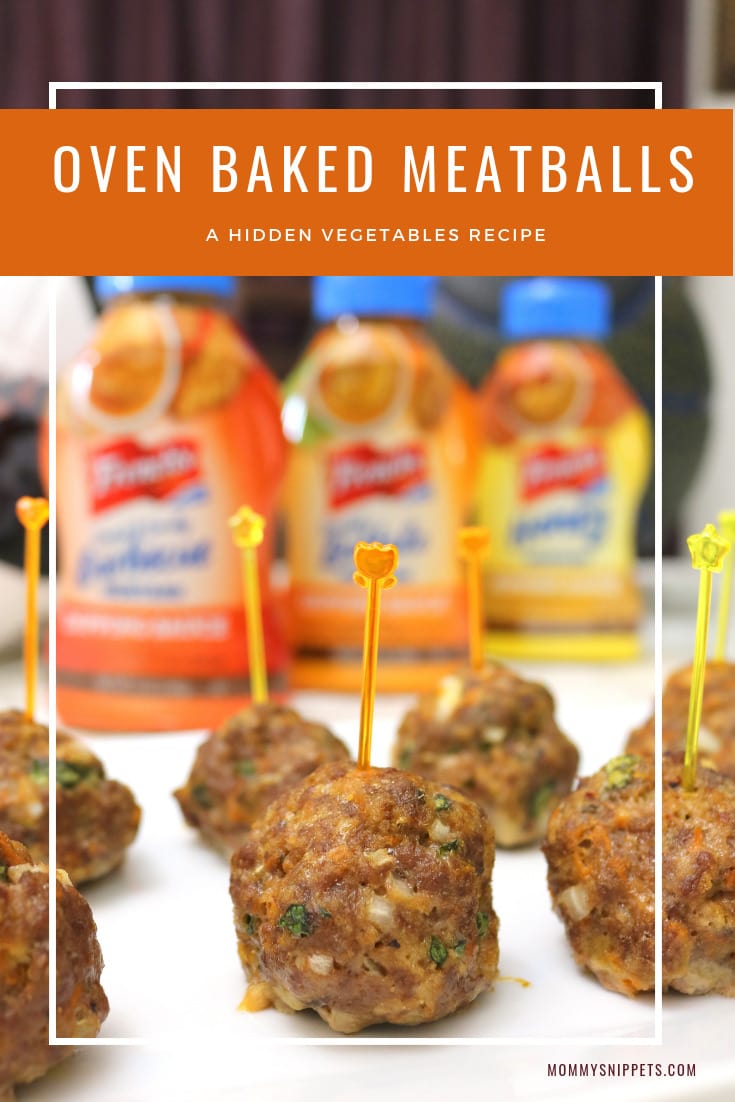 Need a quick dessert after these sumptuous meatballs?
Try these:
I'd love to hear from you. Hop over to chat with me on Facebook and/or Twitter
This feature was earlier sponsored by Collective Bias, Inc. and its advertiser. All opinions are mine alone.