How to make the best cake balls
This post contains editorial samples and/or affiliate links to products I recommend. While this adds no additional cost to you, I will earn a small commission on any sales made.
So Valentine's Day is tomorrow and you really want to make something special for your spouse and the kids but don't want to spend hours scouring the million dessert recipes on the web, only to realize some of them are way too hard to put together anyway.
I'm here to help with the best cake balls recipe out there.
I promise, easy and family approved recipes are the only recipes I will share on Mommy Snippets!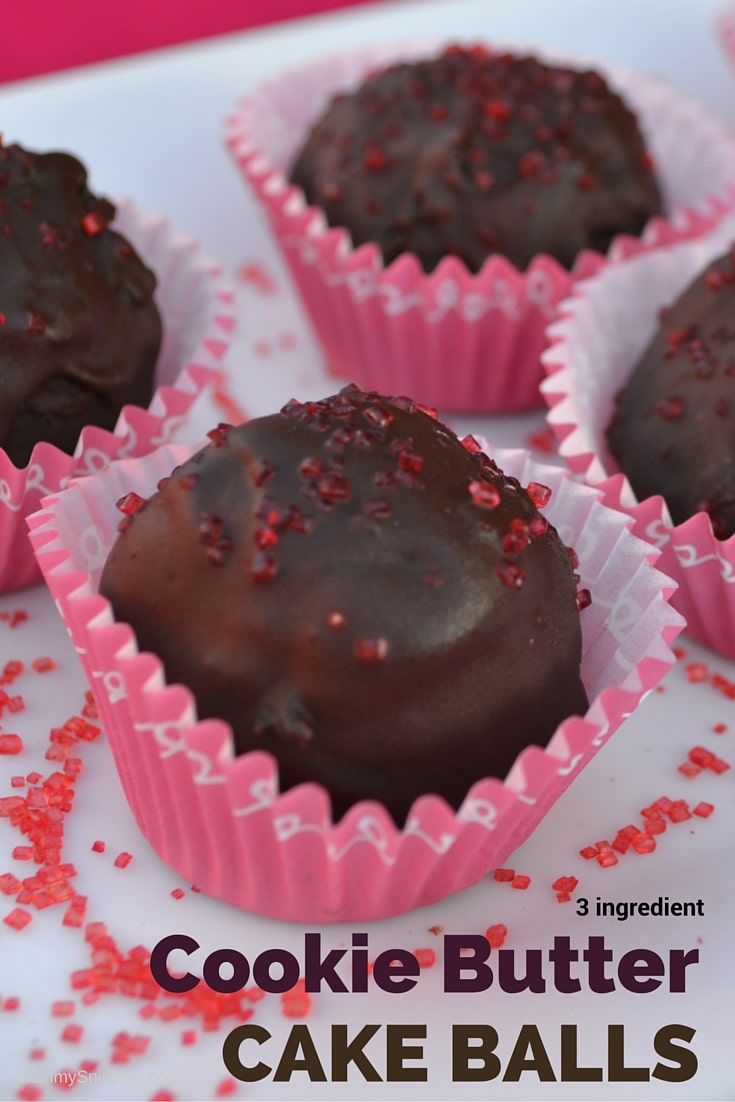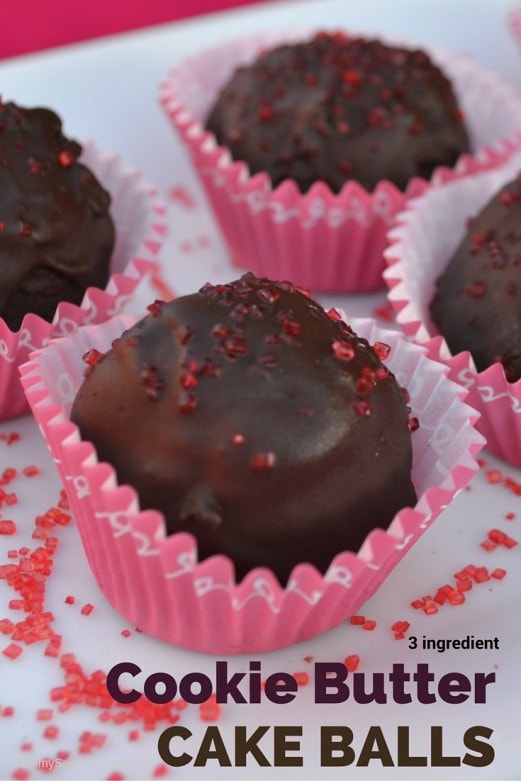 How to make the best cake balls
Yes, cake balls really aren't as hard to make as some people make them out to be!
Run down to your nearest H-E-B store, grab a box of Texas Sheet Cake mix, H-E-B Cookie Butter and 2 bars of Baker's Semi-Sweet Baking Chocolate.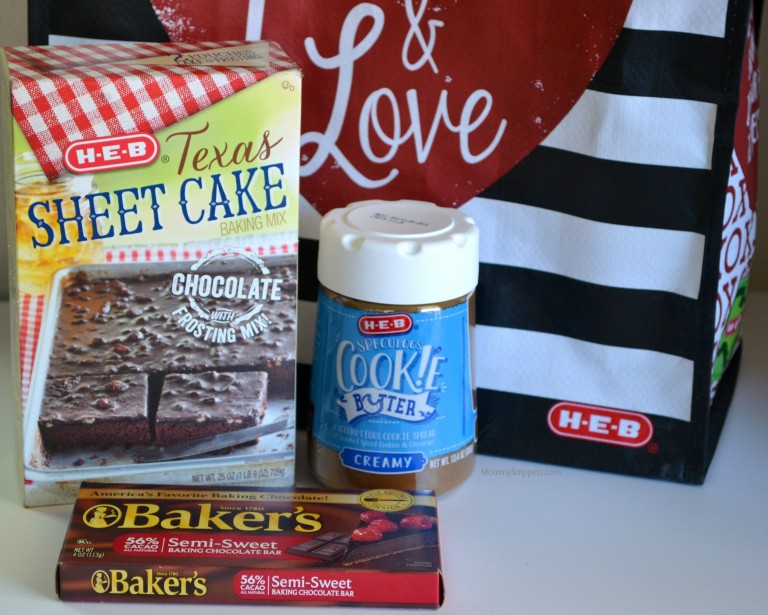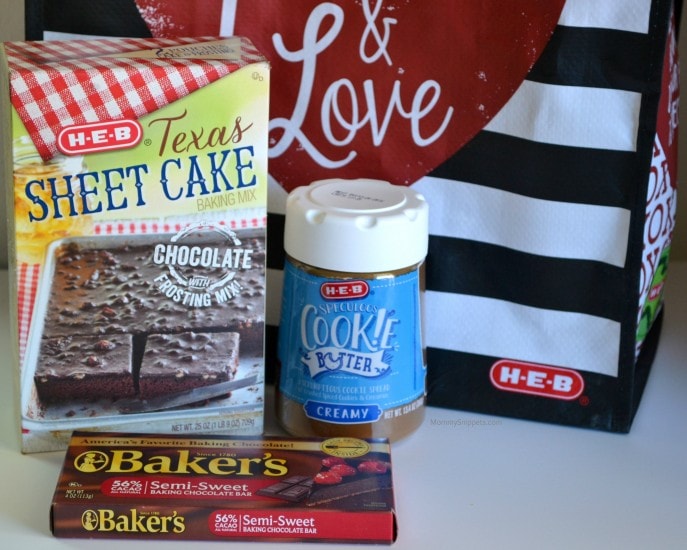 To make the cake portion of the recipe, follow the instructions on the cake box and follow it to a tee. Now you can make substitutions with regards to the sour cream. I chose to swap this with vanilla yogurt and I honestly didn't miss sour cream not being in there.
We won't be using the frosting in the box so you can save that packet for another occasion.
Once the cake is baked and cooled, add 2/3 cup of cookie butter and mix it all together. And yes, you can do this with a spoon but getting in there with your hands is the best way to do it!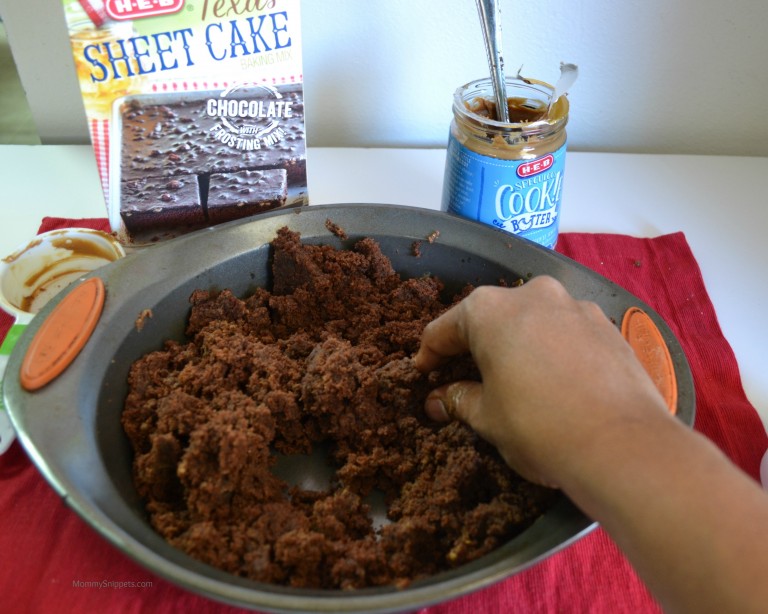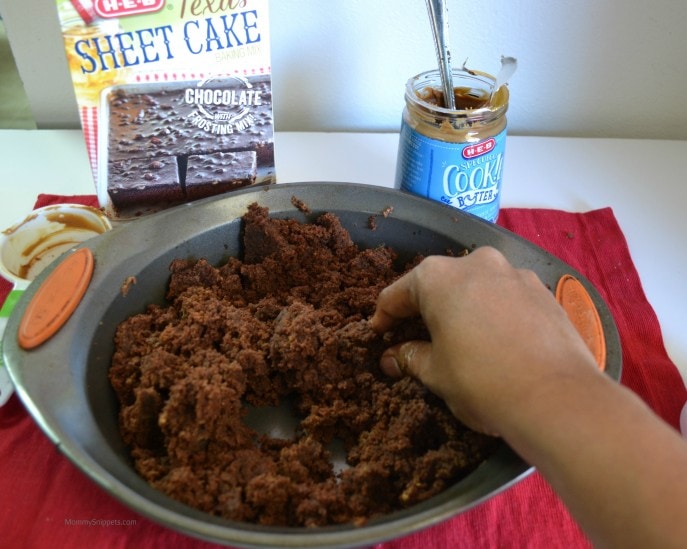 Now make small 1 inch cake balls, molding the same with your hands. (The cake balls should be the right size to sit in the mini cupcake wrappers.)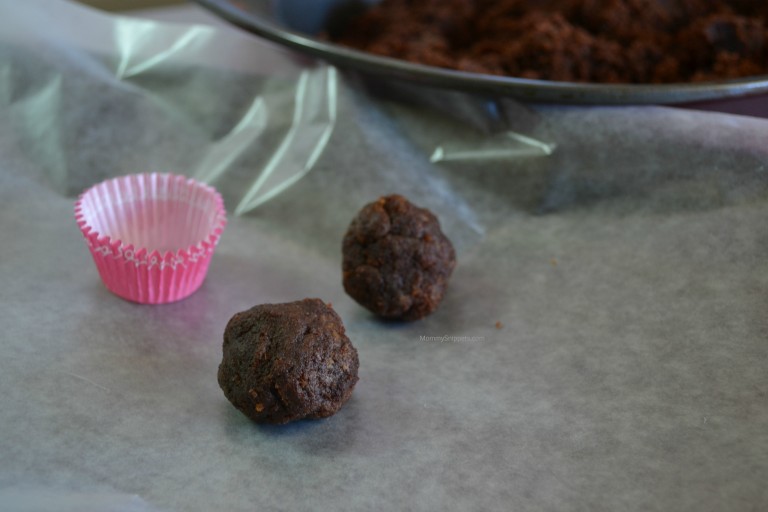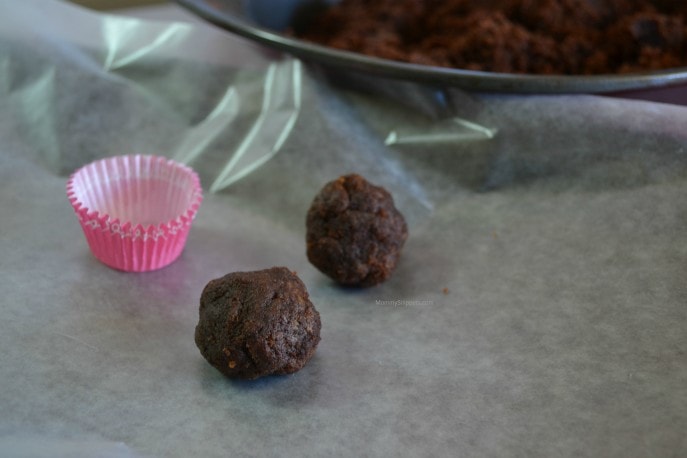 You should be able to make about 30 cake balls.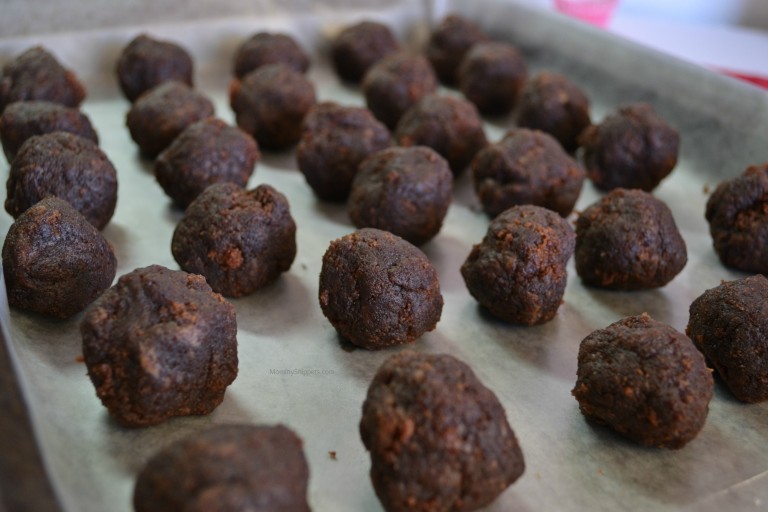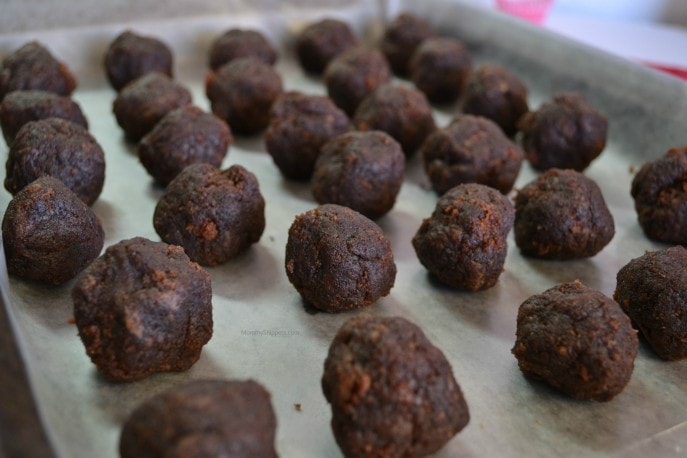 Pop the tray in the refrigerator for at least half an hour to make it easy to use when coating the same with dark chocolate.
To make the dark chocolate coating, melt two bars of dark chocolate either over the stove, in a double boiler, or in the microwave, in 30 second intervals. (This is to make sure you take it out of the microwave as soon as the chocolate is soft and has begun to melt)
Coat each chocolate ball in the melted dark chocolate and place on a tray covered with wax paper, to prevent sticking once it hardens. (The least messy way to coat each cake ball is by using two spoons!)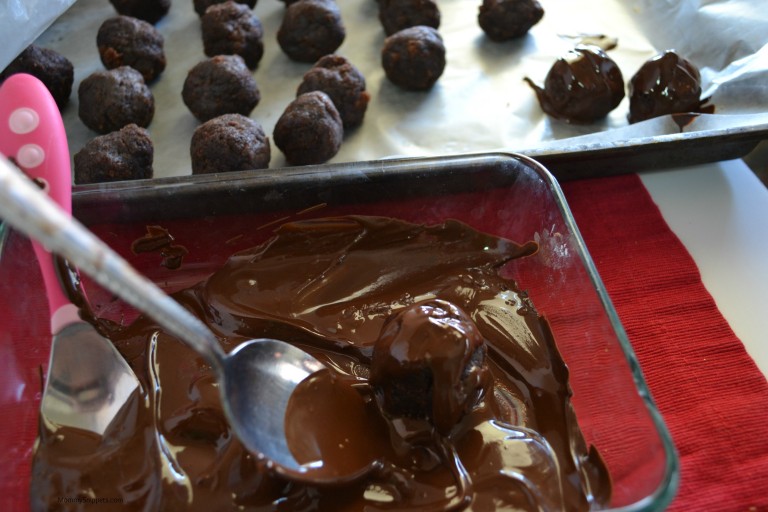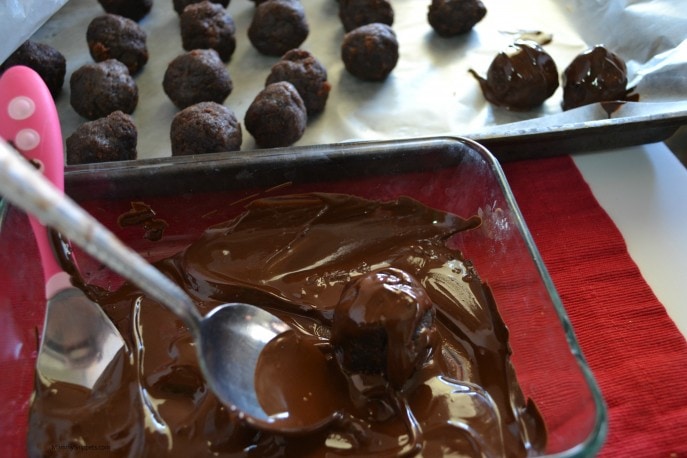 Before you put the tray back into the refrigerator to allow the chocolate coat to harden, you can add sprinkles to the top or just colored sugar granules.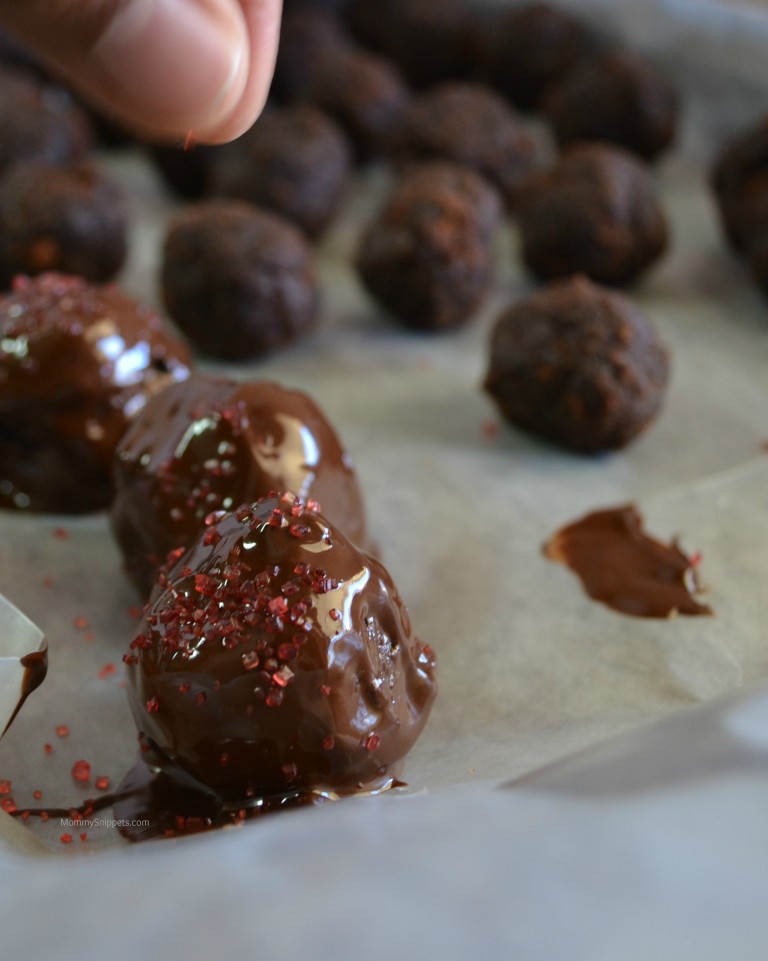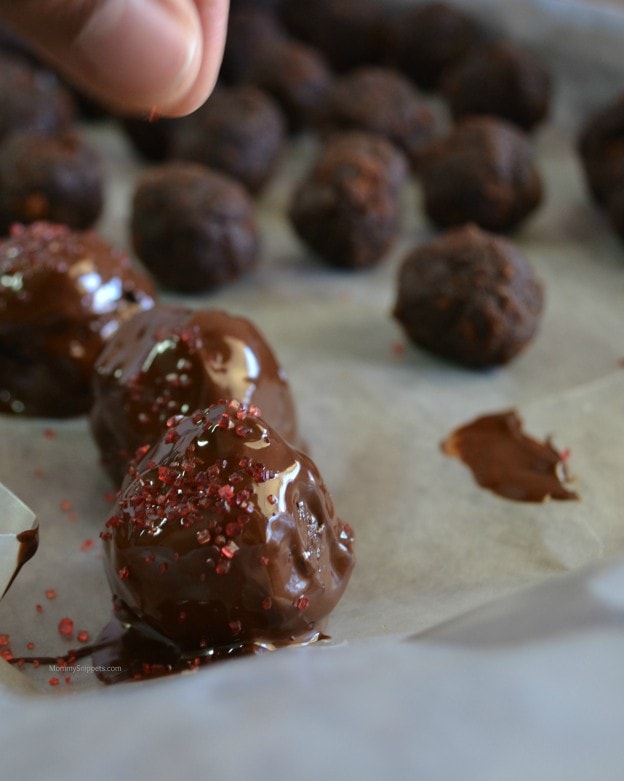 These are great as is too.
Cookie Butter Cake Balls are definitely the best cake balls to serve.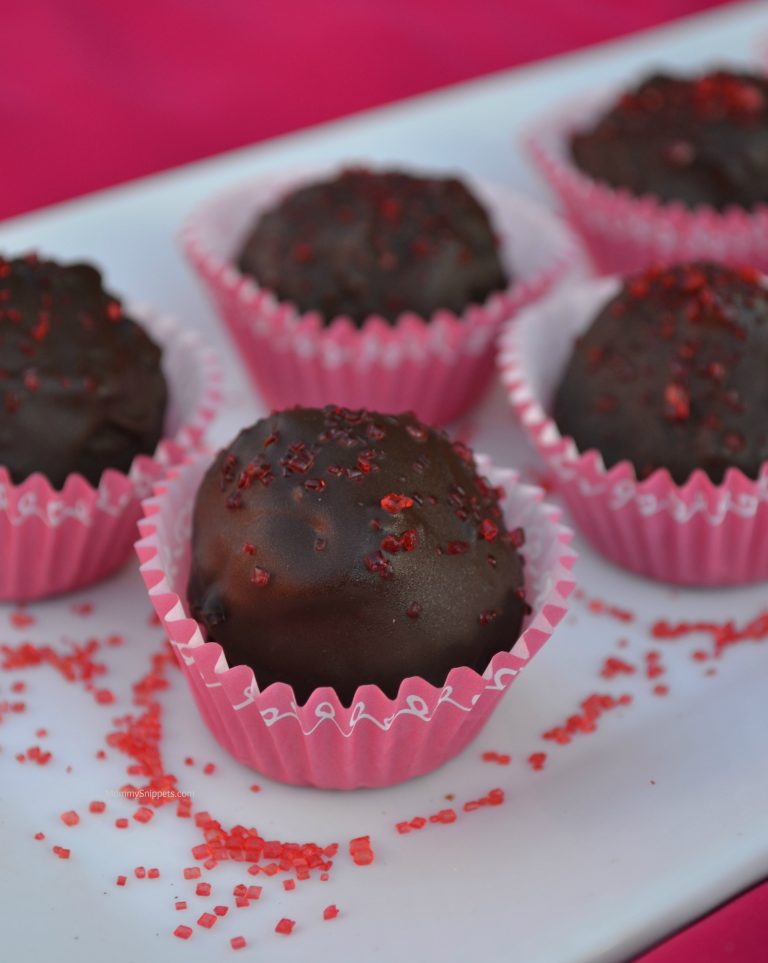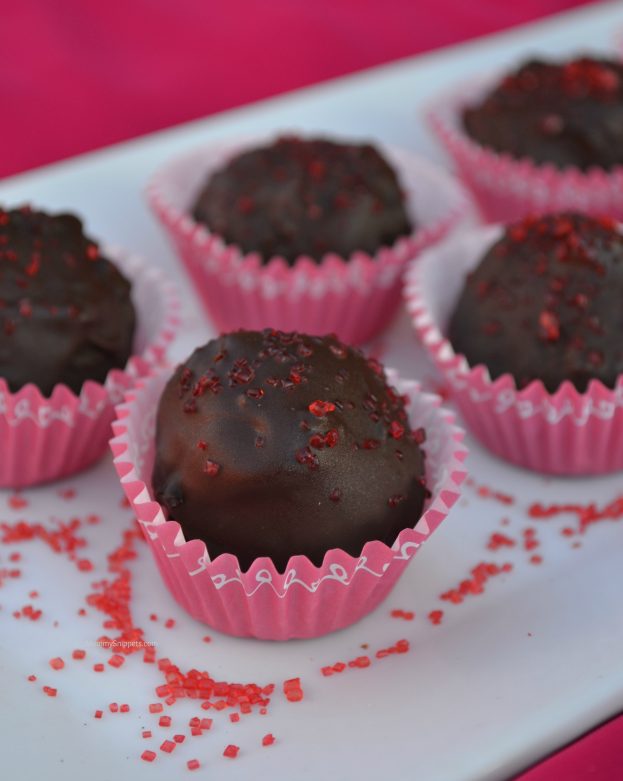 We took these to a prayer fellowship potluck last night and all the women asked for the recipe. (And yes, I did end up taking home a clean platter. Every single Cookie Butter Cake Ball was polished off!)
Here's a printable version of the recipe, for easy reference: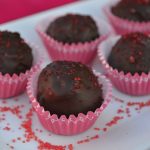 How to make the best cake balls
Ingredients
1

pkg H-E-B Texas Sheet Cake

2/3

cups

H-E-B Cookie Butter

2

pkg.

4 oz. each semi-sweet baking chocolate, melted
Instructions
Bake the Texas Sheet cake as per instructions on the box. Do not use the frosting packet in the box.

Mix the cookie butter into the cooled cake

Shape into approximately thirty 1 inch balls.

Refrigerate for about 30 minutes (or freeze for 10 minutes)

Coat the balls in the melted chocolate and place on a waxed paper-lined pan.

Feel free to decorate the cake balls with sprinkles, M&Ms, icing, or leave them as is.

Refrigerate till the melted chocolate hardens (About 45 minutes-1 hour)

Serve your beautiful Cookie Butter Cake Balls with a big smile!

REFRIGERATE 1 hour or until firm.
An easier way to make these would be with the best cake pop maker or even using one of these silicone cake pop molds. That way you don't have to worry about varying sizes.
Babycakes CP-12 Cake Pop Maker, 12 Cake Pop Capacity, Purple
Elbee Silicone Cake Pop Mold – 20 Cake Pop
Cake Pop Mold, Brownie Ball Shape Maker Baking Pan, Non-Stick Bakeware Set w/ 18 lollipop Sticks
Cake Pops: Tips, Tricks, and Recipes for More Than 40 Irresistible Mini Treats
Lollipop sticks 100 count 6 inch
&
Do you have a favorite Valentine's Day treat that's easy to whip up?