With my early schooling being in a British school, certain childhood memories are strongly influenced by the wonderful things my sister and I were introduced to. So when I was asked if I would introduce the 80+ year old brand, Maltesers, to my readers, I had to do a little dance for joy. Yes, this is a sponsored campaign but you can rest assured all opinions about the Maltesers brand are my own.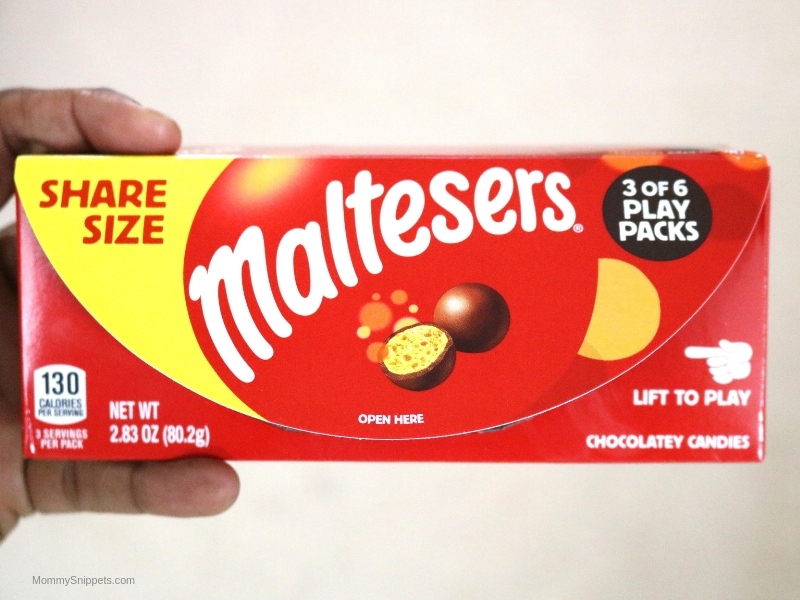 I fondly remember the countless number of times I've bitten into the chocolate outer covering to have my taste buds discover the wonderfully crispy honeycomb center and the delicious, creamy, aftertaste a Malteser chocolate ball leaves when it melts on your tongue…
mmmm, so good!
If you haven't tried Maltesers, your palate is missing out big time!! Oh and after you skim through my Malteser Brownies recipe, you just may want to pick up a few extra boxes to make several batches of this decadent goodness. Too good not to share!
Psst! From now till the end of October, head to your local HEB store and cash in on this BOGO when you buy (1) M&M'S® Brand Chocolate Candies Theater Box (3 – 3.1 oz.) to get a FREE MALTESERS® (2.83 oz.)
Print this coupon:
Also keep an eye out for your Valpak envelope later this month to cash in on additional Maltesers savings.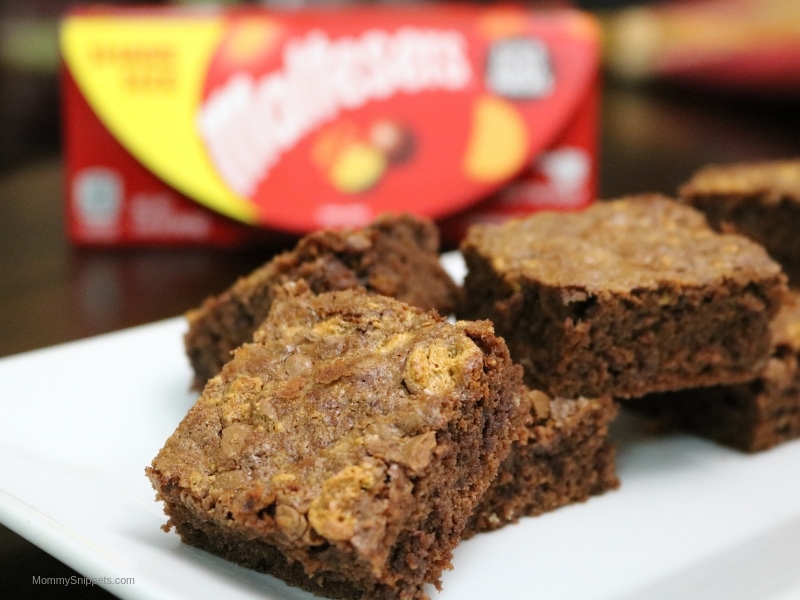 My Decadent Malteser Brownies Recipe
Last evening I asked the kids if they thought Maltesers in brownies would taste better or cookies and all three unanimously voted for brownies. I'm so glad I listened to them because the first batch turned out to be deeeeeelicious! (You know your recipe is a winner when your husband, who isn't a fan of chocolate, mmmmed and said it was the best batch of brownies I've ever made.)
The marriage of crushed Maltesers and brownie batter is really the best!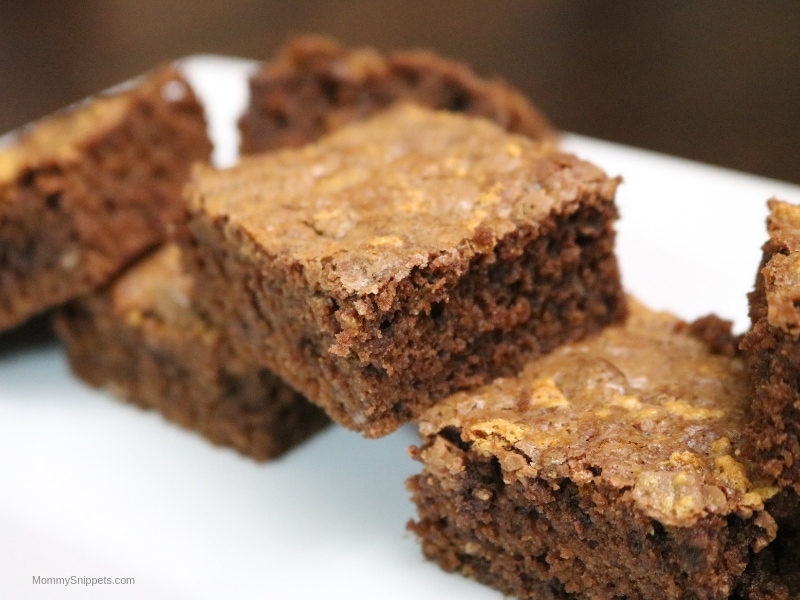 I won't tease you with any more photographs. Here's the recipe, print it off, share it with friends, pop it onto your Pinterest board, do whatever you need to save this recipe.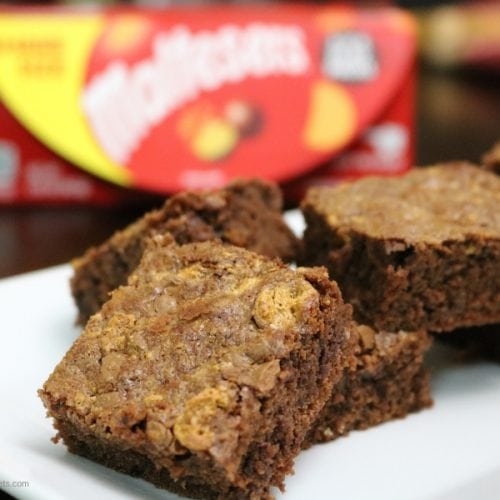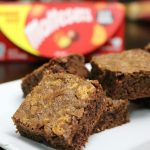 Malteser Brownies
Ingredients
1/2

cup

melted butter

3/4

cup

sugar

2

eggs

1

tsp

vanilla extract

1/3

cup

cocoa powder (unsweetened)

1/2

cup

all purpose flour

1/4

tsp

baking powder

1/4

tsp

salt

2

cups

crushed Maltesers
Instructions
Preheat the oven to 350 degrees and line your 8x8 pan with parchment paper. (You can also apply/coat a thin layer of butter to the pan and dust flour over the same)

Take a bowl and gently whip the eggs in the same.

Add to the melted butter, the sugar and vanilla extract, and mix well

In a separate bowl, gently mix the dry ingredients (flour, cocoa powder, baking powder, salt)

Add the dry ingredients to the wet mixture and mix well

Now gently fold in 1 1/2 cups of crushed Maltesers

Pour this batter into the 8x8 pan and sprinkle the remaining 1/2 cup of crushed Maltesers to the top

Bake for 30-35 minutes, till the top is crusted and an inserted toothpick when removed, comes out clean.

Serve hot with a dollop of vanilla icecream. Or as is!
I promise you won't be making just one batch!
With the holidays coming up, this sweet treat will be a winner, so go stock up on a few boxes while the BOGO Maltesers offer lasts.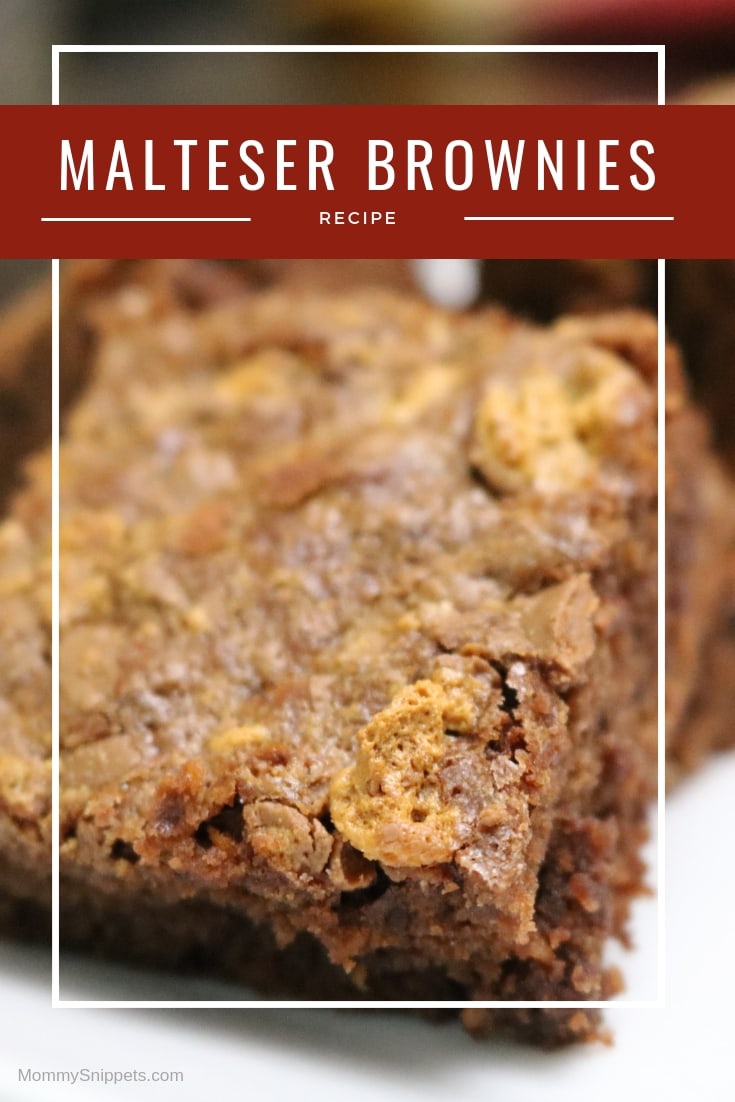 I'd love to hear from you. Hop over to chat with me on Facebook and/or Twitter