Football Oreo Balls- Easiest 3 Ingredient Dessert for a Game Time Celebration
This post contains editorial samples and/or affiliate links to products I recommend. While this adds no additional cost to you, I will earn a small commission on any sales made.
Score a touchdown with Football Oreo Balls, an easy 3 ingredient dessert idea for the next game or child's football-themed party!
The last thing anyone needs when hosting a get-together is an elaborate dessert. I'm a big supporter of all 3 ingredient dessert recipes.
And this one is just right for your big game time celebration because who doesn't love chocolate and gosh these are plain outright adorable.
While planning the menu for those tailgate parties you may be hosting, don't forget to add a little sweet treat for the young football fans at the party.
Though I have to add here that this treat is a favorite with both young and old!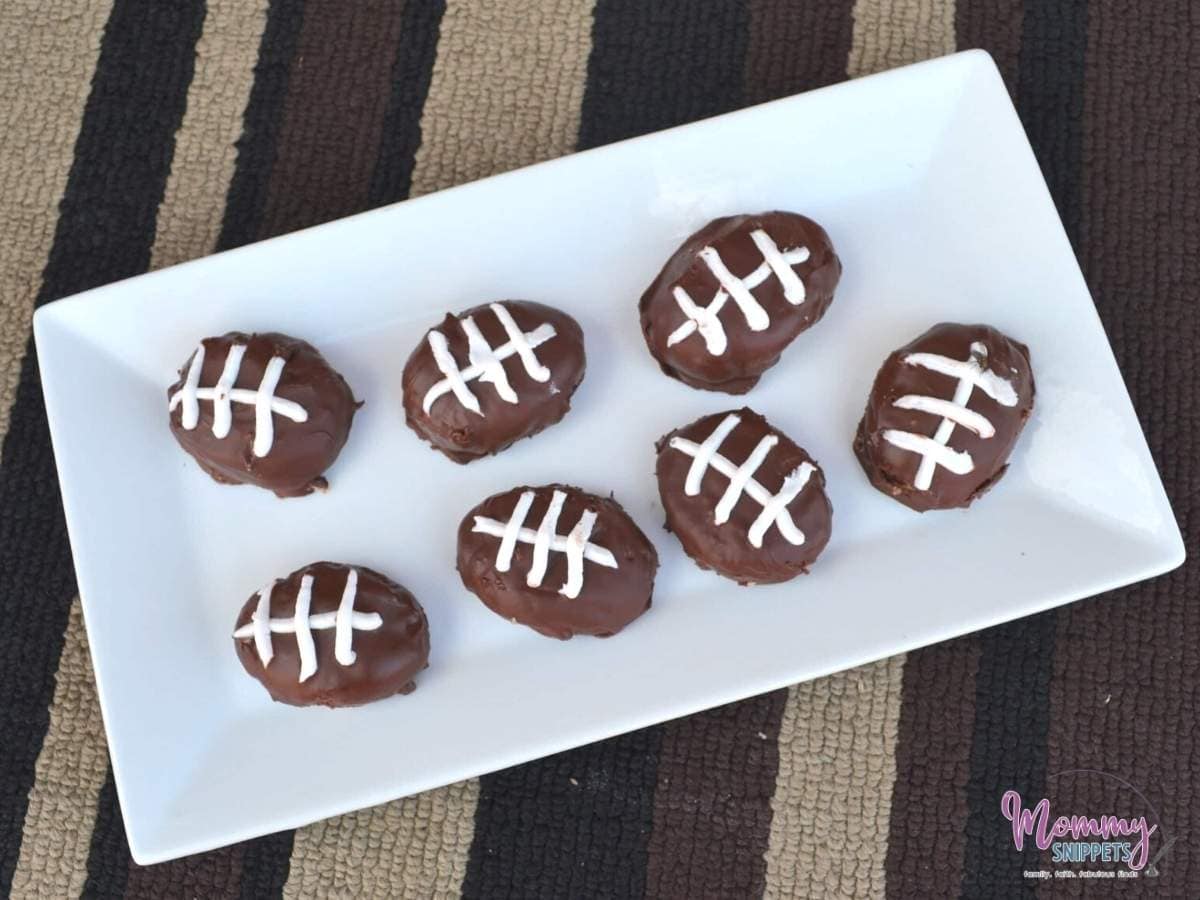 A Fantastic Football Inspired 3 Ingredient Dessert Idea! – Football Oreo Balls!
I promise, this really is a very easy recipe.
If you follow the official OREO Cookie Balls recipe below and keep in mind my OREO Cookie Ball hacks, you won't face any problems at all!
OREO Cookie Balls are ever so easy to make and can be a fun activity to involve the kids in when the games get a little boring or while waiting for guests to arrive.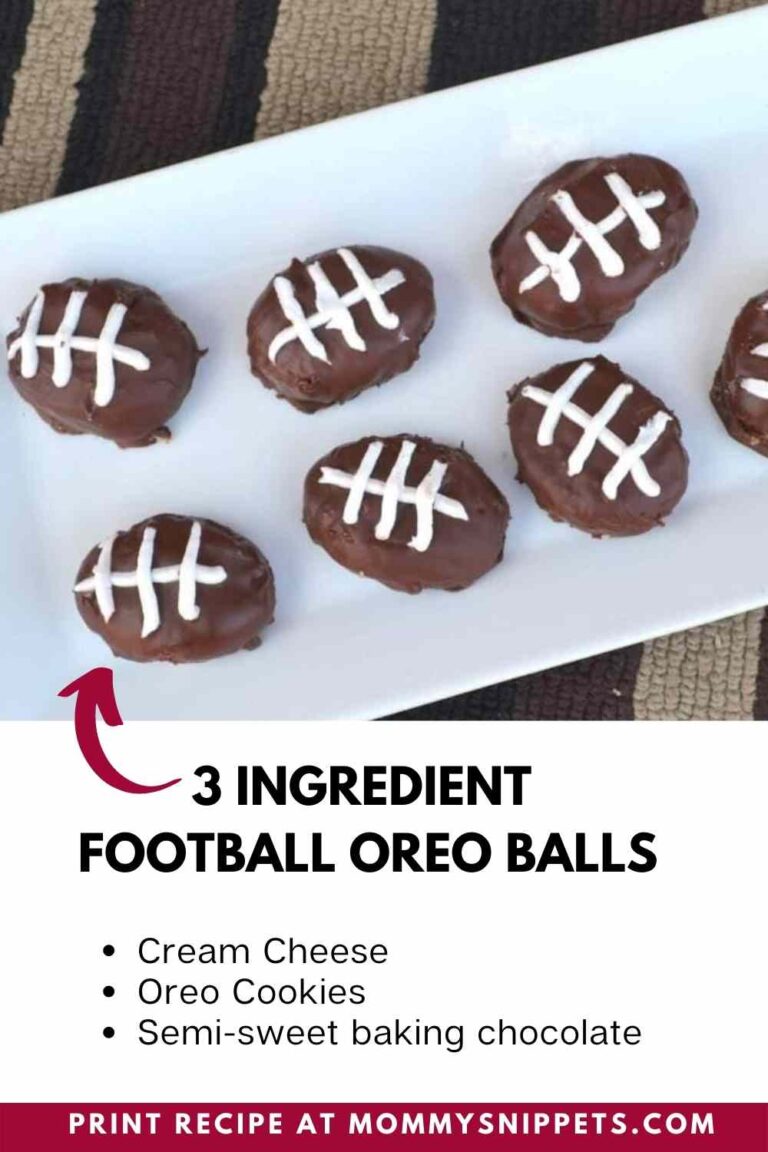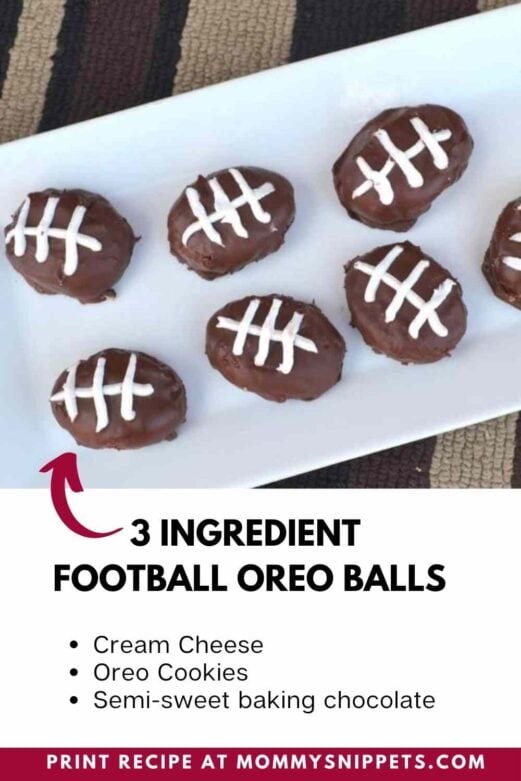 How to make Football OREO Cookie Balls
Start by mixing the cream cheese and cookie crumbs until blended.
If you have toddlers or young preschoolers at home who insist on helping, skip putting the OREOs in the food processor to crush.
Put the OREOs into a double plastic bag and have your little one crush the cookies with a pestle, potato masher, or bare hands.
My 5-year-old and 9 year old helped mold the footballs easily after I showed them how.
They began by rolling the cookie balls mixture into 2 inch sized balls, gently molding these into oval shapes, to gradually form footballs.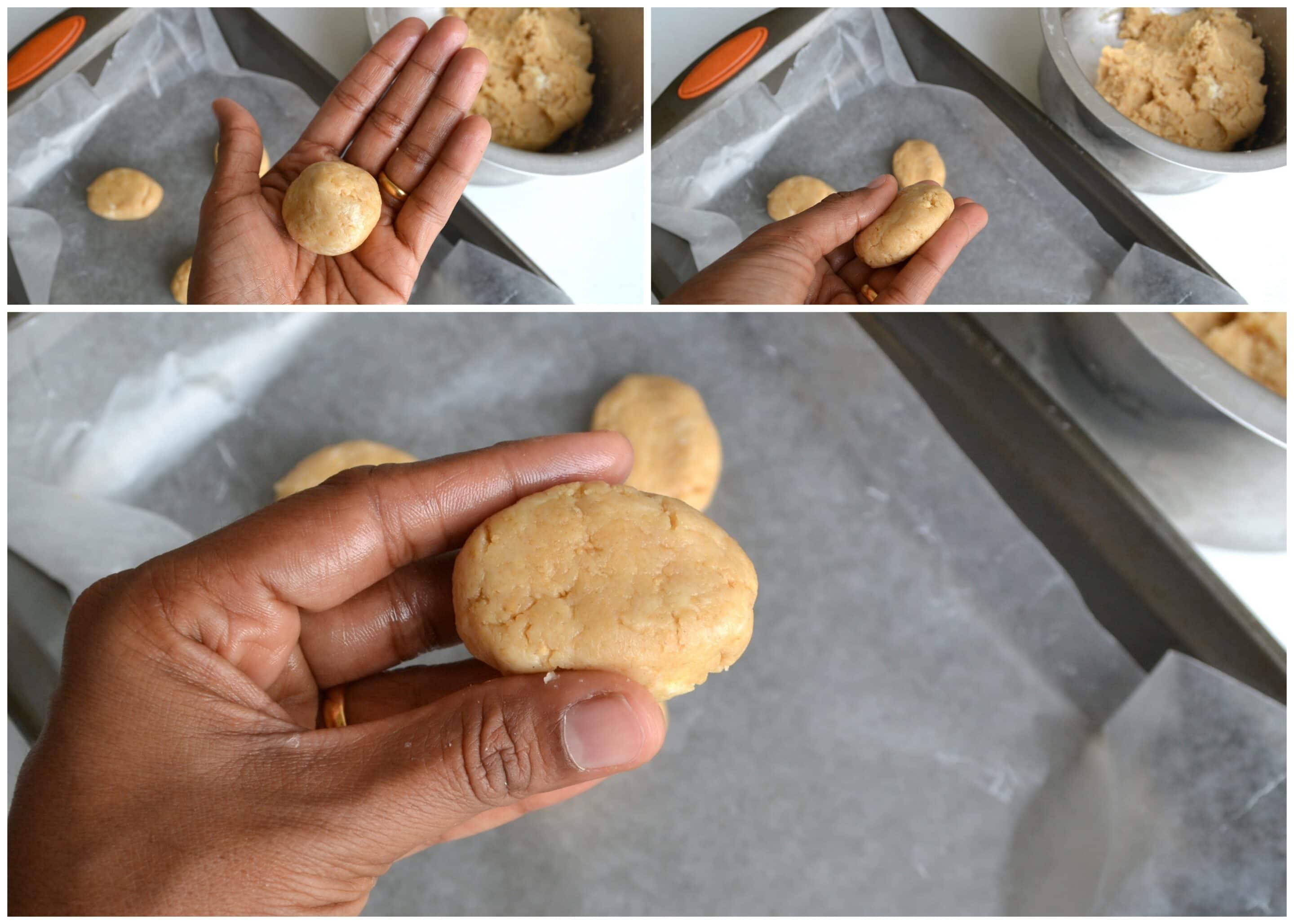 Next dip these football treats in melted chocolate.
I like using two spoons to carefully coat each treat and then gently place the same on a plate/tray lined with wax paper.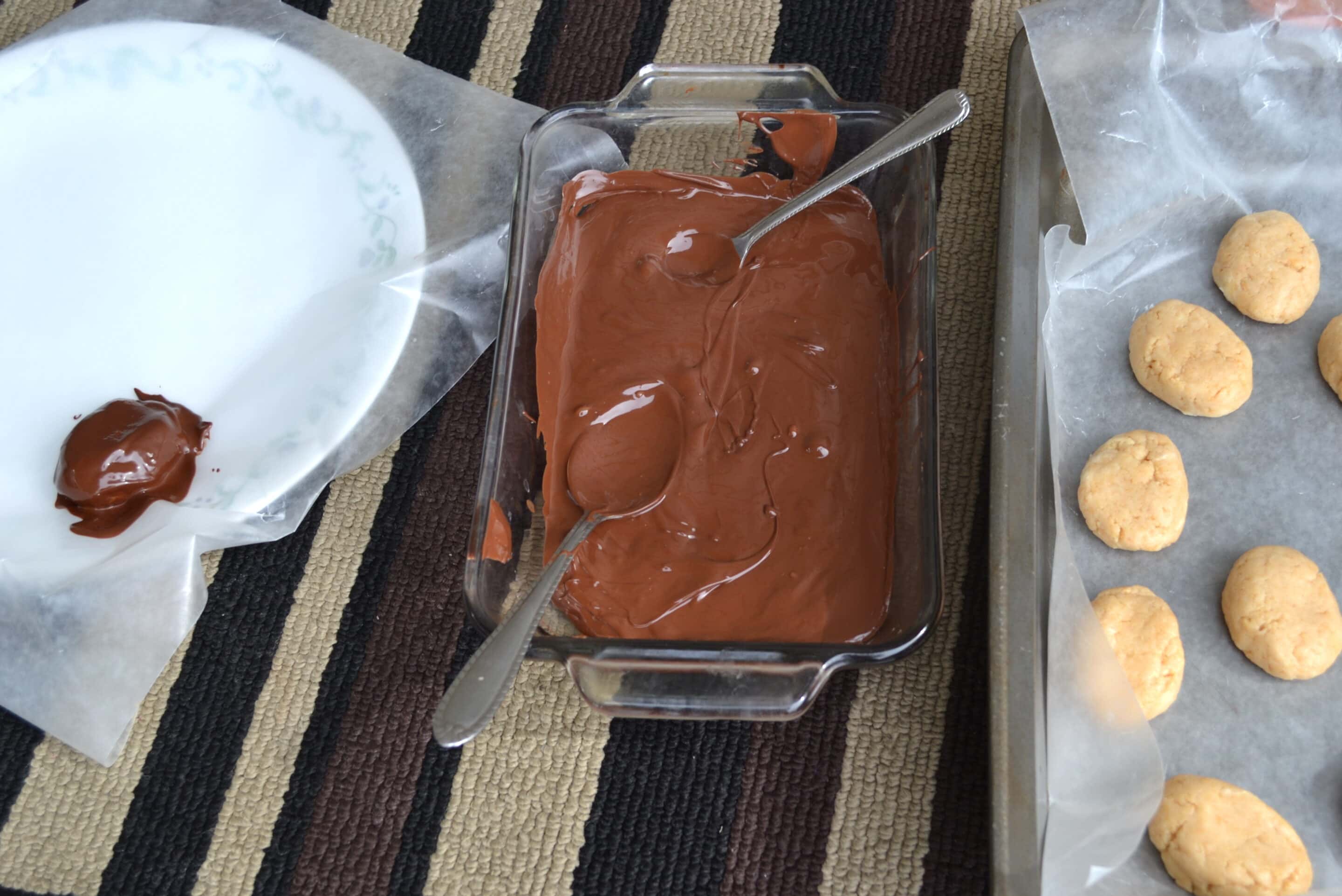 Once you complete coating each 3 ingredient treat, place the plate/tray in the freezer for about 10 minutes.
Remove the plate/tray from the freezer and decorate the football with laces or have your kids help you do this.
Note:
Optional: You could use store-bought white frosting (and make this a 4 ingredient easy dessert, still a really simple one to make!
Or you could set aside the cream filling from the OREO and mix it in with some cream cheese and put this mix into a piping bag to make the football's laces.
This is a little more time-consuming but allows you to stick to the 3 ingredients you have on hand.
These may not look as professional as the cookie balls you see on bakery racks but they will be appreciated much more considering the kids made the same.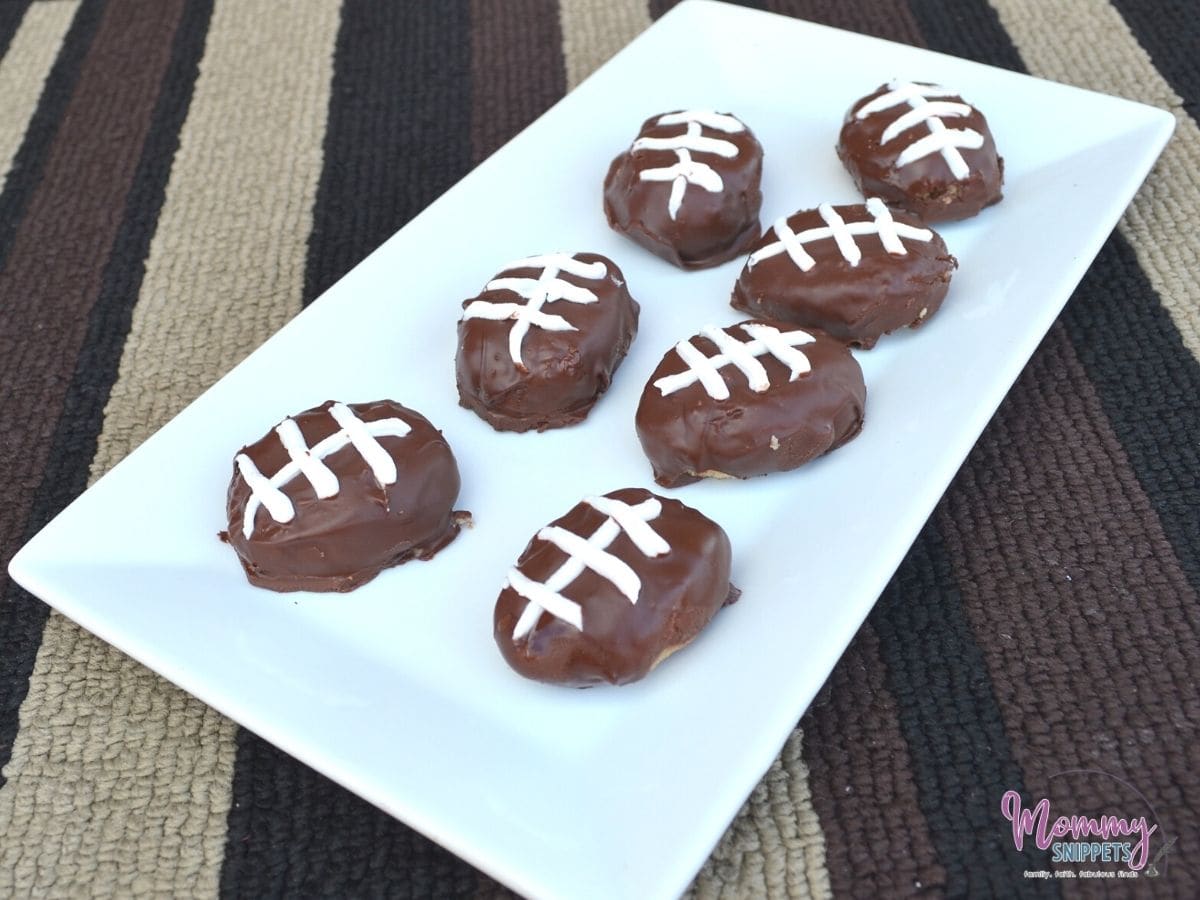 These would be great to serve at a football-themed birthday party too.
Stick a small cake pop stick on one end and you have an edible take-home favor!
Here's the recipe: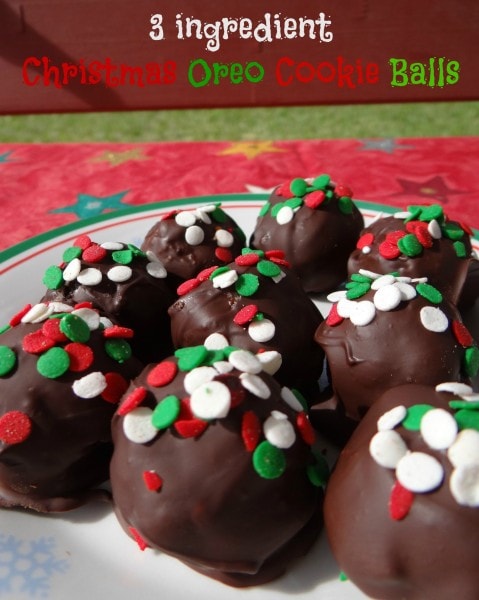 Original OREO Cookie Pops Recipe
Ingredients
1 pkg 8 oz. brick cream cheese, softened
36 OREO Vanilla or Chocolate Cookies finely crushed (about 3 cups)-
4 pkg. 4 oz. each semi-sweet baking chocolate, melted
Instructions
Remove the cookie fill and crush the OREO cookies
MIX cream cheese and cookie crumbs until blended.
SHAPE into balls or any other shaped treats.
Freeze for 10 minutes.
Dip the treats in melted chocolate; place in a single layer on a shallow waxed paper-lined pan.
CUSTOMIZE it with your own ingredient additions or decorative skills.
REFRIGERATE 1 hour or until firm.
There's so much you can do with this simple recipe.
Looking for another easy 3 ingredient dessert idea, try these Easy Pretzel Treats.
Switch out the M&M colors with the colors of the team you're rooting for or the teams that are playing!