How to make an easy Creamy Noodles with Roasted Vegetables
This post contains editorial samples and/or affiliate links to products I recommend. While this adds no additional cost to you, I will earn a small commission on any sales made.
This post was sponsored by No Yolks as part of an Influencer Activation for Influence Central and all opinions expressed in my post are my own.
If you check my pantry, you will find a pack of noodles on standby for those days when time is not on my side but I'm adamant about making a home cooked meal for my family.
Unlike most noodles found on store shelves,  No Yolks egg noodles have that "I'm healthier, pick me" edge as it's made from egg whites, is minus the cholesterol and low in fat and sodium.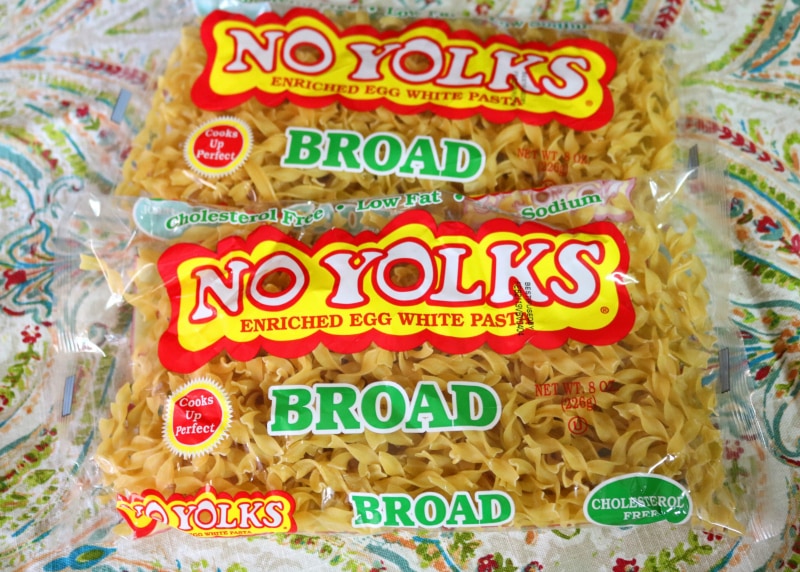 And no, No Yolks is not just limited to use in your favorite stir fry dish only.(I know! This really is the best stir fry noodles dish especially since it's made without soy sauce)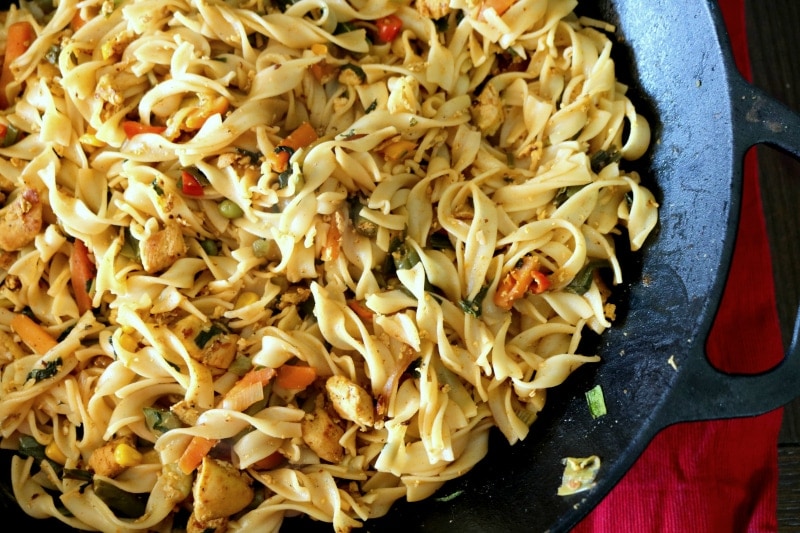 The next time you stop at your local grocery store, grab a few bags of No Yolks noodles and experiment making different dishes over the week. Here are a few ideas:
Day 1- make a comforting bowl of chicken noodle soup.
Day 2- put together a fresh noodle salad
Day 3-bake a loaded noodle lasagna
Day 4- whip up a hearty noodle bolognese
Day 5- cook a wholesome one pot beef, chicken noodle stroganoff or these Pad Thai noodles
Day 6- go simple with plain, garlic or seasoned buttered noodles
Day 7- prepare a rich beef noodle casserole
For more inspiration, check out No Yolks Not Your Momma's Recipe Videos.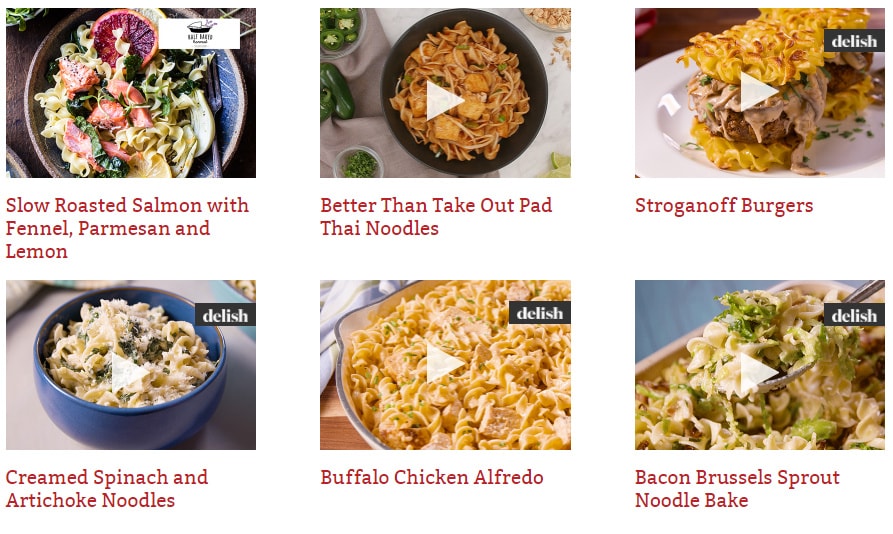 Here's another easy dish to whip up and a real kid favorite as the flavors scream mac and cheese, but this is the healthier version.
Best of all, the kids love it!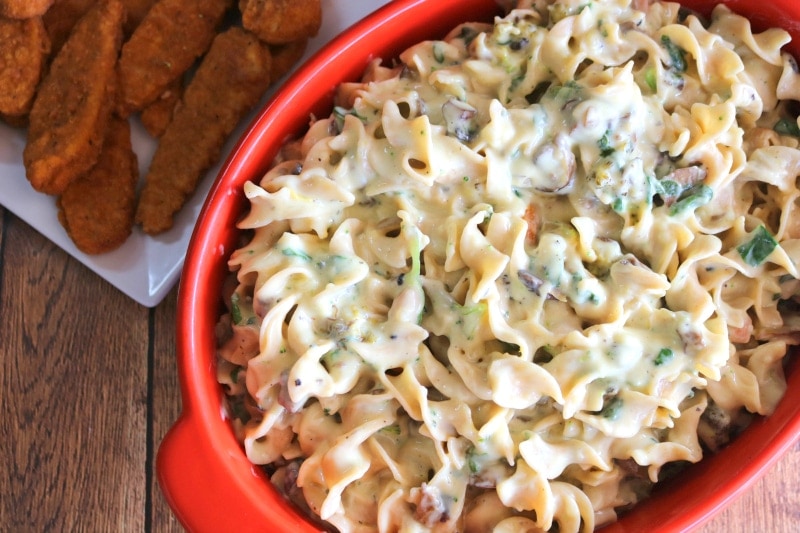 How to make an easy Creamy Noodles with Roasted Vegetables
So, to be very honest, this recipe was birthed out of my need to use the roasted veggie leftovers from the previous night, in a dish the kids wouldn't be able to pick out their not so favorite veggies from.
While your egg noodles are cooking (as per the instructions on the packet), cut up 2 cups worth of a variety of fresh veggies (I used yellow squash, broccoli, green peppers and carrots) and preheat the oven to 450 degrees F. In an oven-safe pan, place the cut veggies, 4-5 chopped (fresh) garlic pods and 1 sliced red onion. Drizzle olive oil on this and season this with freshly ground pepper and salt. Your roast veggies should be ready in 25-30 minutes.
When mixed in the creamy noodles, you won't hear a peep out of your kids!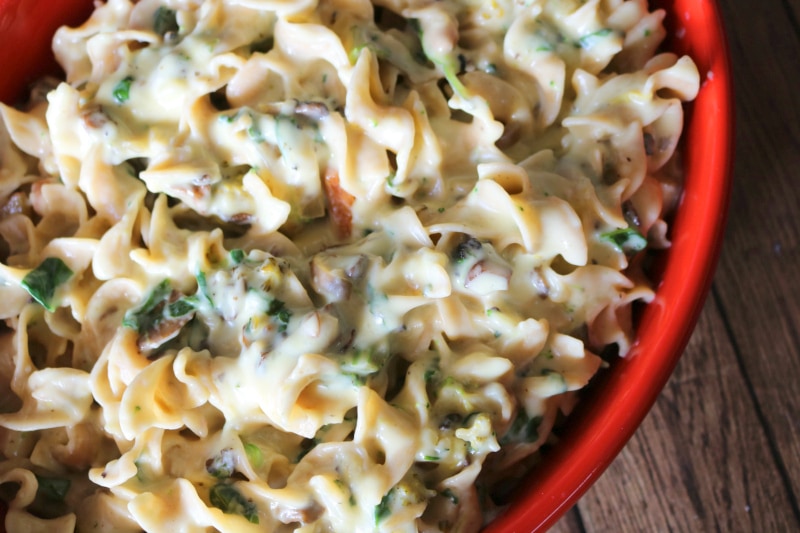 Now for the Creamy Noodles: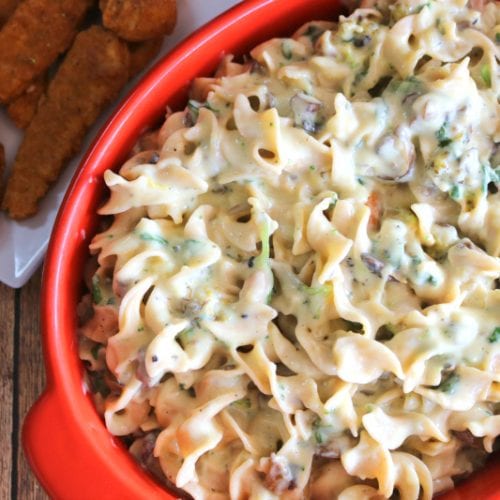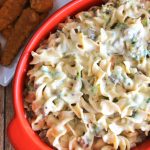 How to make an easy Creamy Noodles with Roasted Vegetables
Ingredients
1

pack No Yolks noodles

cooked as per instructions on the packet

1 3/4

cups

milk

2

tbsp

butter

2

tbsp

all purpose flour

2

cups

sharp cheddar cheese

shredded

Salt and freshly ground pepper- to season
Instructions
Melt butter in a medium saucepan over medium heat.

Stir in flour and cook 1 minute, stirring constantly.

Stir in milk, salt, and pepper; stirring quickly, until mixture boils and thickens.

Take this mixture off the heat and mix in the cheese, allowing it to melt in to make the cheese sauce.

Mix the sauce into the cooked noodles and then gently mix in your favorite roasted veggies.

Enjoy!
Delish!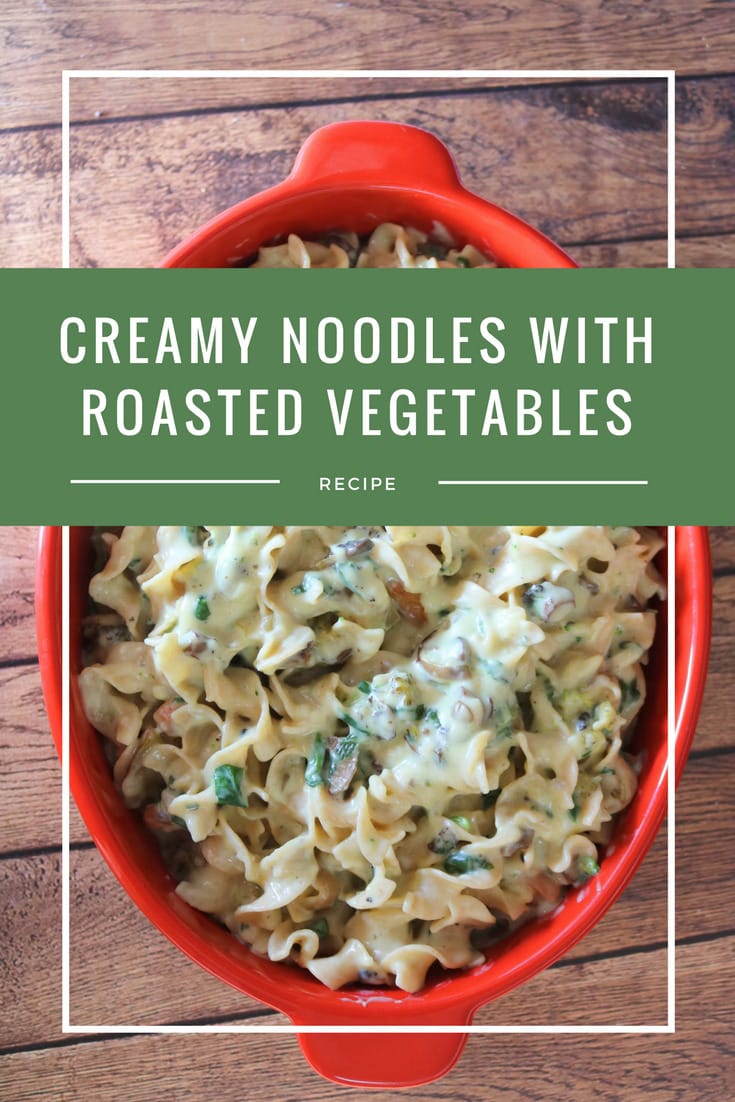 Try any No Yolks product with this coupon and get creative in the kitchen.
Stalk Check out #NoYolks and #NoOtherNoodle on your favorite social channels, for more inspiration and visit these blogs to bookmark some more delicious egg noodle recipes:
I don't know about you but I'm starving now. I guess it's time to pull out one of those No Yolks packs from the pantry and try out a new recipe. Mmmm.
I'd love to hear from you. Hop over to chat with me on Facebook and/or Twitter