This post is sponsored by Pampers and Luvs at Sam's Club. All opinions are my own.
Having a baby can be the most exciting experience ever, but it can also be overwhelming especially when it's your first child. (It can just be as overwhelming if you're having your 3rd or 5th baby-every pregnancy and baby is different from the other.) As moms, I strongly believe we're called to encourage moms as they go through those stages of motherhood we've already passed.
Here are some ways we can bless a new mom. Knowing you care and are there to support them through their new journey will mean so much.
Different ways to bless a new mom
Organize a Diaper Shower instead of a Baby Shower: It's easy to shop for a baby but every mom has her own preferences when it comes to brands and styles. The best option? Throw a diaper shower in her little one's honor. Encourage guests to bring diapers in various sizes not just for a newborn/preemie or size 1.
(Another awesome gift idea? A gift basket with diapers and other baby essentials)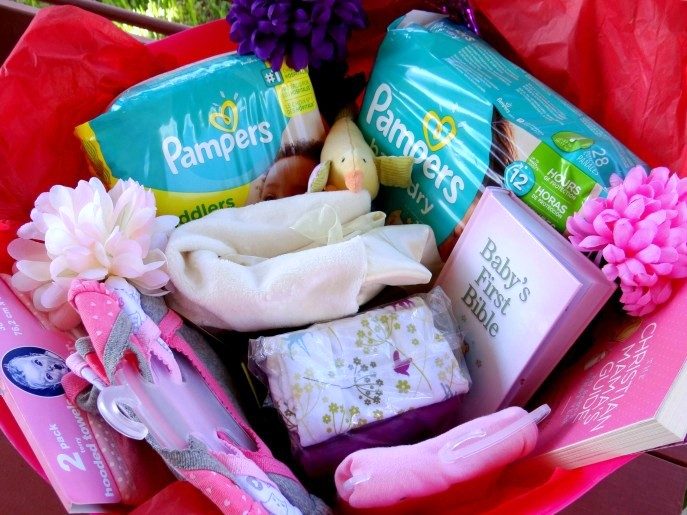 My husband's colleagues did that prior to Baby Girl's arrival and it was such a blessing. We didn't have to buy diapers for the first 6 months after she arrived!
From now till August 22nd, Sam's Club has an awesome diaper promotion wherein the purchase of two Pampers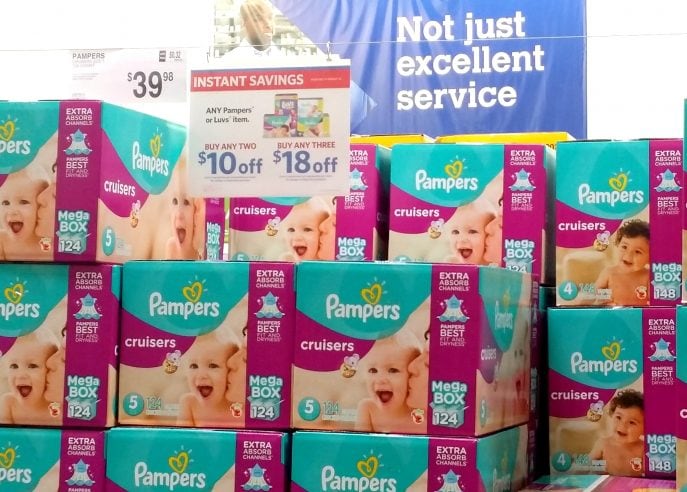 or Luvs diapers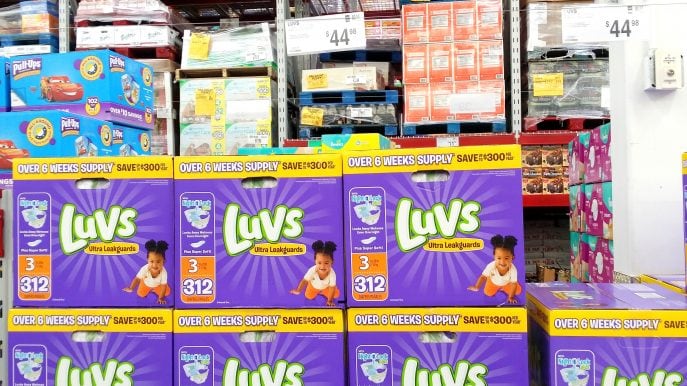 or wipes will receive a $10 discount. If you purchase three items, a discount of $18 off the purchase can be availed.
And yes, this does include purchases online where you can opt for free shipping to the store and use the Club Pickup option.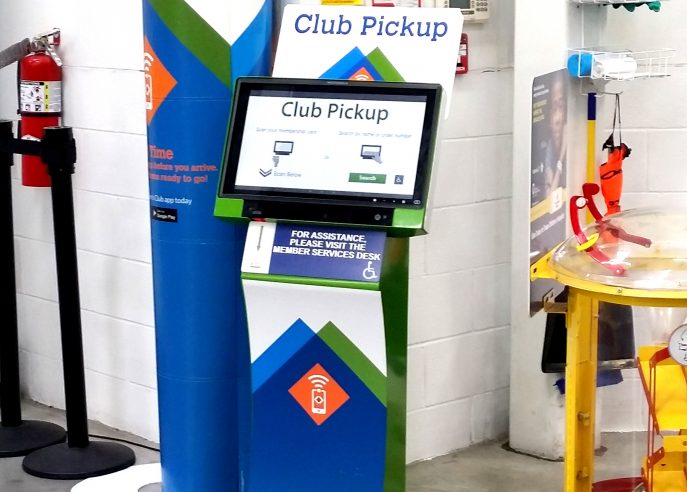 Or, you can whiz through your shopping trip using Sam's Club's Scan & Go app.
Bring a Meal: This is a great one! A new mom barely has any time to think about cooking when tending to a newborn. With around- the- clock feedings and diaper changes, that is about all they can deal with. Consider bringing a few freezer style meals so they can toss them in the freezer, and then pull out when they are ready to make it. (Yes, Sam's has several freezer style meal options. A personal recommendation? The lasagna, for sure!)
Or if you can, talk to the new mom and plan a day to bring a hot and fresh meal over for her and the family. Think simple meals like lasagna, casseroles, breakfast foods, homemade bread and other simple dishes.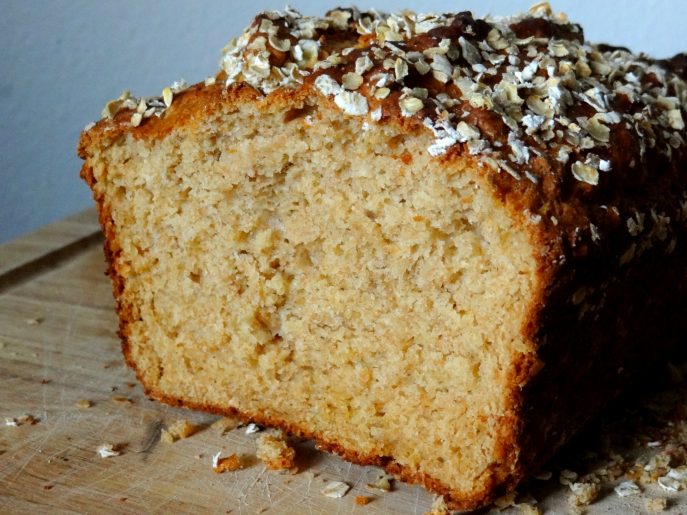 Snack Box: When a new mom is up all times of the night and day, it throws off the regular eating schedule some. Having a snack box handy to place by the nursing station is great. It can be packs of nuts, muffins, pretzels, chocolates and other tasty treats. That way she can grab and eat while she feeds the baby! 
Childcare: If this isn't her first baby, consider offering to take her other kids for a few hours or overnight. This will be a nice break so she can put her full focus on the newborn, and not worry about entertaining the other kids.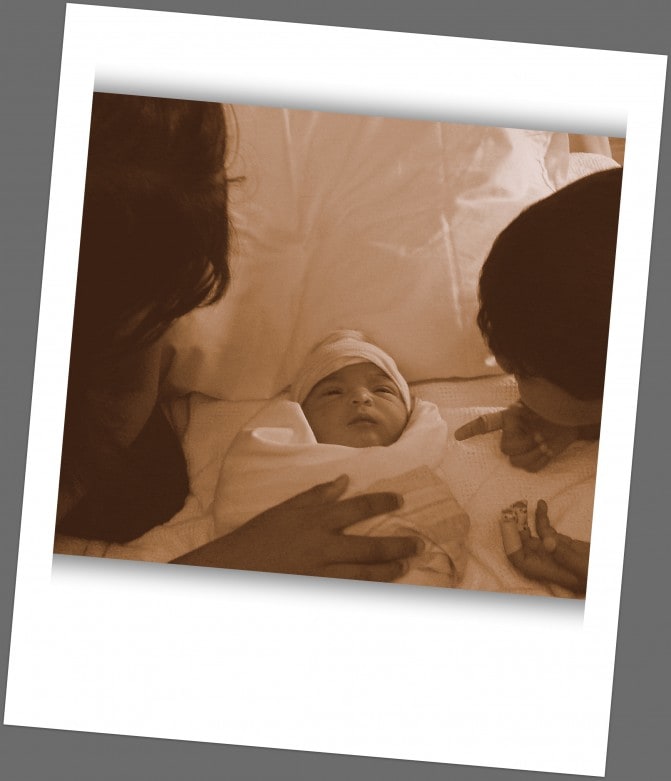 Volunteer to Watch New Baby: If this is her first child, you can offer to hold her newborn while she takes a quick shower or a nap. Then, if you need her she is right there with you, and she can feel comfortable going into the other room. You would think getting to take a shower would be easy, but most of the time moms go a few days in- between showers in the beginning!
Clean Her House or Run Errands: If you live close by, offer to help do her laundry, clean up her house and other tidy chores. When you first have a baby you can be really sore, so offering to clean up could be a huge help. Run any errands she may have, like getting groceries, dry cleaning and so on. 
Any new mom will be happy to receive any (or all) of these acts of love from a fellow mom. And she will more than likely, pay it forward, down the line, when she crosses the path of another new mom.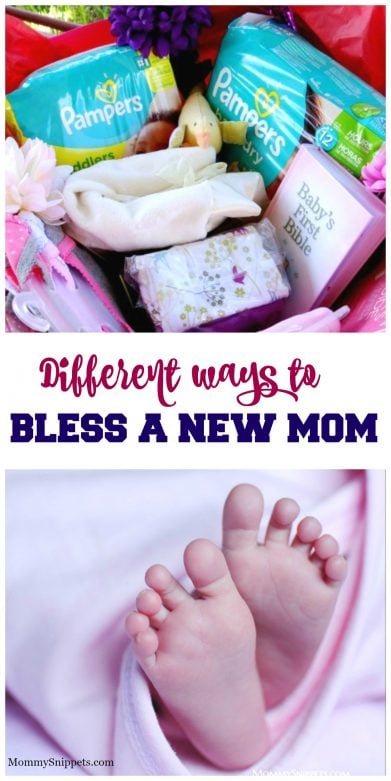 I'd love to hear from you. Hop over to chat with me on Facebook and/or Twitter
This is a sponsored conversation written by me on behalf of Pampers and Luvs at Sam's Club. The opinions and text are all mine.