Banana Split Sundae : A Sing 2 Inspired Family Movie Night Treat!
This post contains editorial samples and/or affiliate links to products I recommend. While this adds no additional cost to you, I will earn a small commission on any sales made.
On your next movie night, before looking for "the nearest Banana Split near me", make a quick run to your local grocery store and get everything you need to make your own.
Why?
You can customize your Banana Split Sundae.
Add extra toppings
Get more bang for your buck
Have an extra serving!
With Universal Pictures Home Entertainment's family entertainer Sing 2 releasing on DVD and Blu-Ray on Tuesday, March 29, we had to celebrate.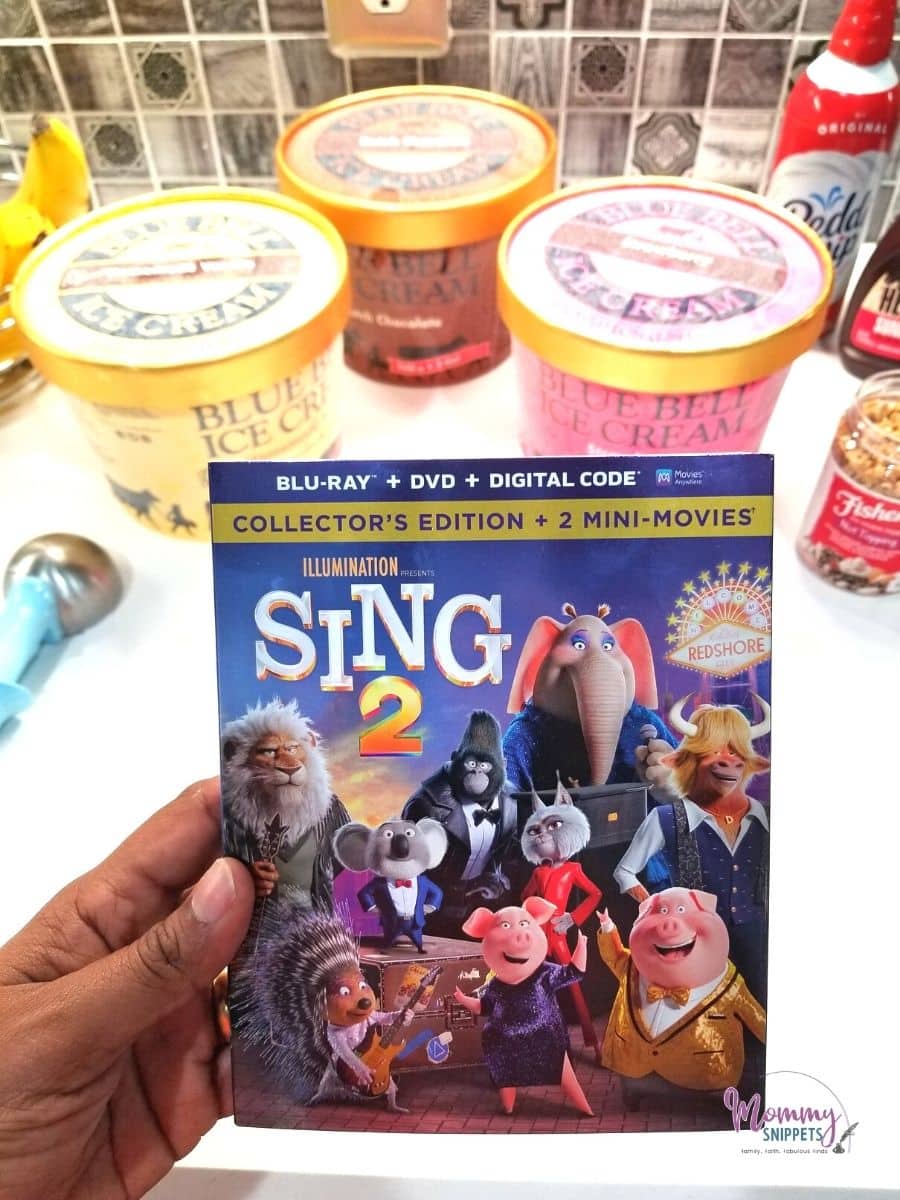 Yes! You can watch Sing 2 NOW, with a digital code.
Scroll below to enter for a chance to win one of NINE digital codes gifted by Universal Pictures Home Entertainment to my community.
You know how we love to step up family movie night in our home, right?
Everything has to be an event!
When Sing was released we made these fun music-inspired treats.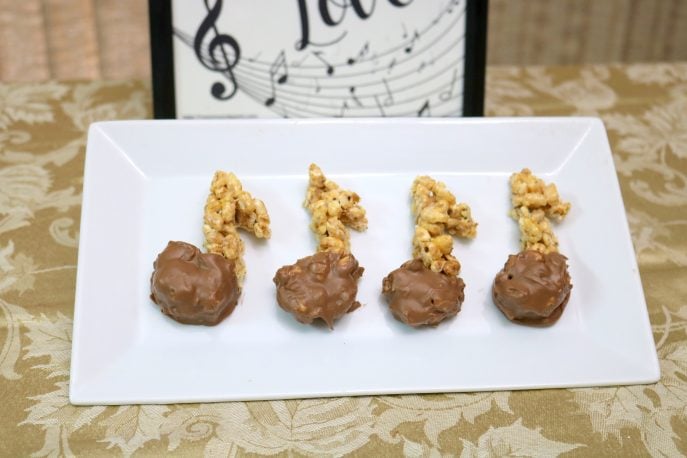 For Sing 2, we decided to do a Meena-inspired Banana Split Sundae.
Why?
Well, you will have to watch the movie to find out.
Before I inspire you to head out and get everything for your Banana Split Sundae, here's a quick synopsis of the movie.
This new chapter in Illumination's smash animated franchise arrives with big dreams and spectacular hit songs as the ever-optimistic Buster Moon and his all-star cast of performers prepare to launch their most dazzling stage extravaganza yet …all in the glittering entertainment capital of the world. There's just one hitch: They first have to persuade the world's most reclusive rock star—played by global music icon Bono, in his animated film debut—to join them.
Buster (Oscar® winner Matthew McConaughey) has turned the New Moon Theater into a local hit, but Buster has his eyes on a bigger prize: Debuting a new show at the Crystal Tower Theater in glamorous Redshore City.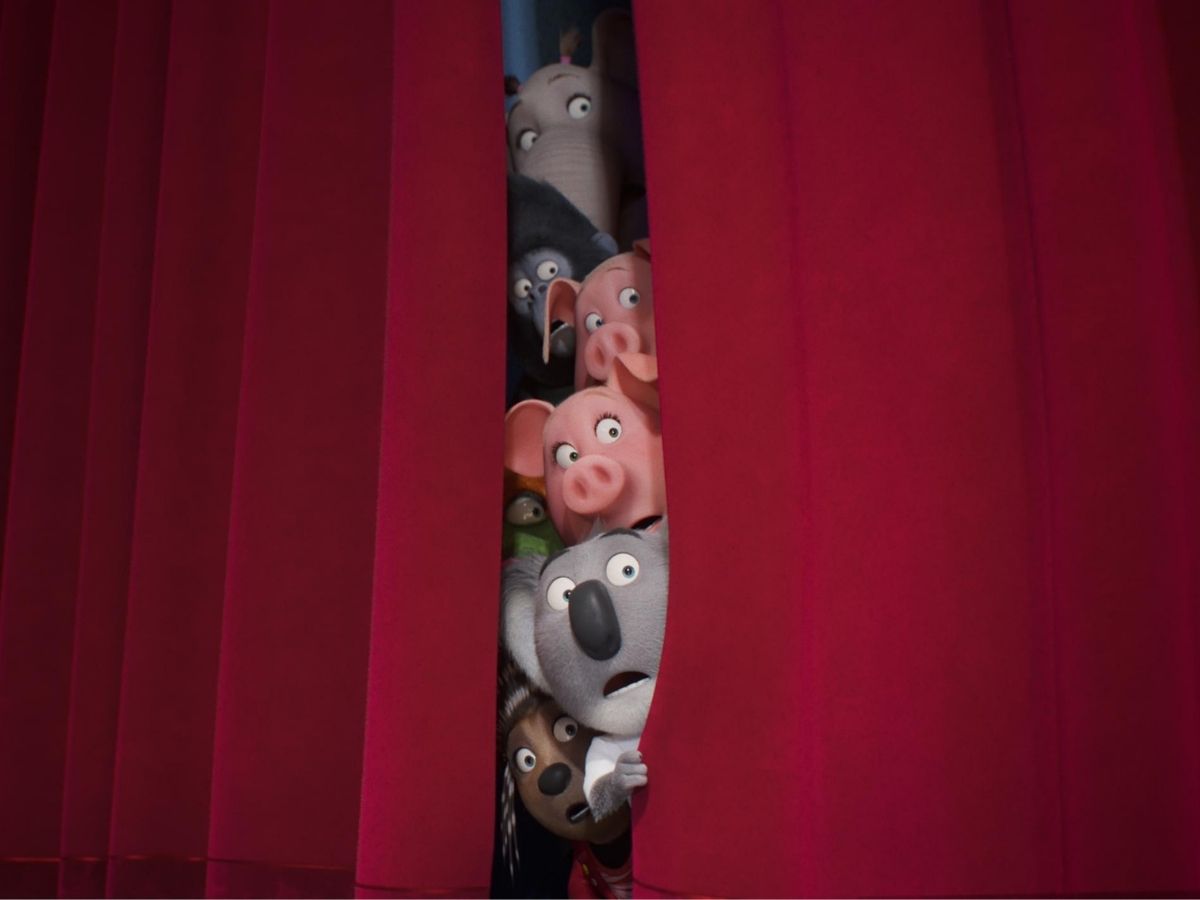 But with no connections, Buster and his cast—including harried mother Rosita (Oscar® winner Reese Witherspoon), rocker Ash (Scarlett Johansson), earnest Johnny (Taron Egerton), shy Meena (Tori Kelly) and, of course, Gunter (Nick Kroll)—have to sneak their way into the world-famous Crystal Entertainment offices, run by ruthless mogul Jimmy Crystal (Emmy winner Bobby Cannavale).
In a desperate attempt to get Mr. Crystal's attention, Gunter spontaneously pitches an outrageous idea that Buster quickly runs with, promising that their new show will star rock legend Clay Calloway (Bono).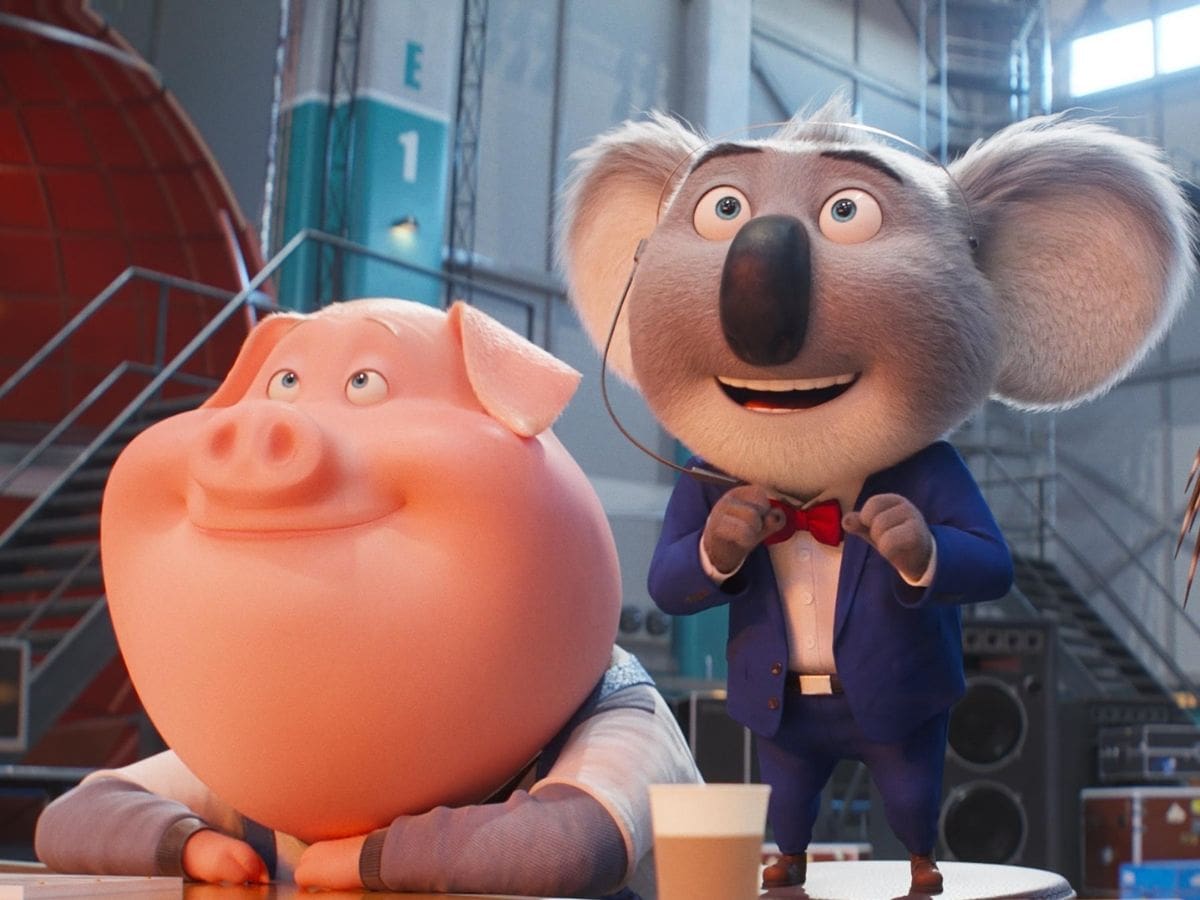 Problem is, Buster has never met Clay, an artist who shut himself away from the world more than a decade ago after the loss of his wife. Even worse, Buster has failed to realize that Mr. Crystal is an egocentric gangster who would rather drop somebody off the roof of a building than be lied to.
As Gunter helps Buster dream up an out-of-this-world theatrical masterpiece, and the pressure (and sinister threats) from Mr. Crystal mount, Rosita's leading role in the show gets ripped away and handed to Mr. Crystal's spoiled daughter, Porsha, played by Grammy-nominated artist Halsey. Desperate to save the show, and his life, Buster embarks on a quest to find Clay and persuade him to return to the stage.
What begins as a dream of big-time success becomes an emotional reminder of the power of music to heal even the most broken heart.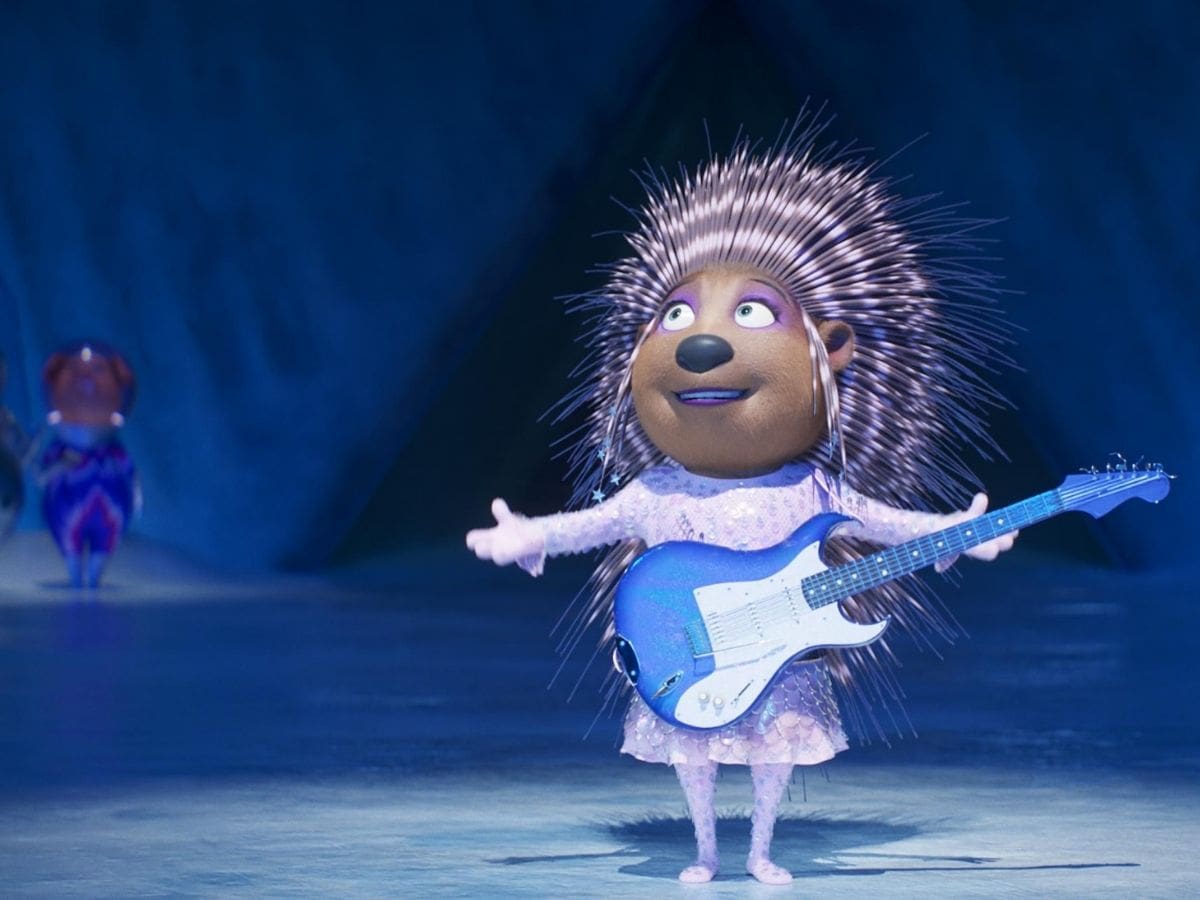 If your family loved Sing, don't miss getting your copy of Sing 2.
Ready to make our Meena-inspired Banana Split Sundae?
What you will need:
Bananas (because elephants love bananas!)
Chocolate ice cream
Strawberry ice cream
Vanilla ice cream
Assortment of chopped nuts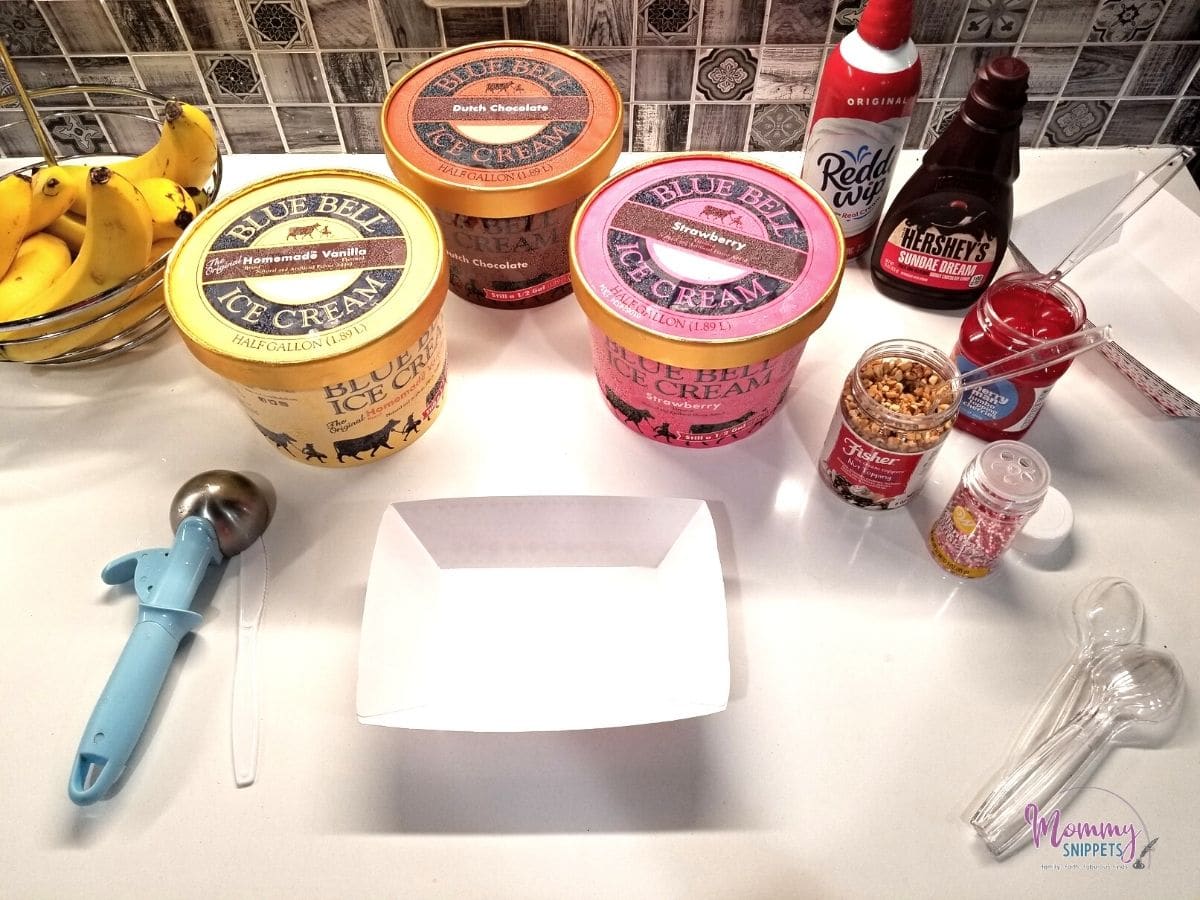 Cherries
Chocolate syrup
Whipped cream
Sprinkles (because it isn't spectacular without sprinkles, right?)
Start by slicing the banana in half length-wise.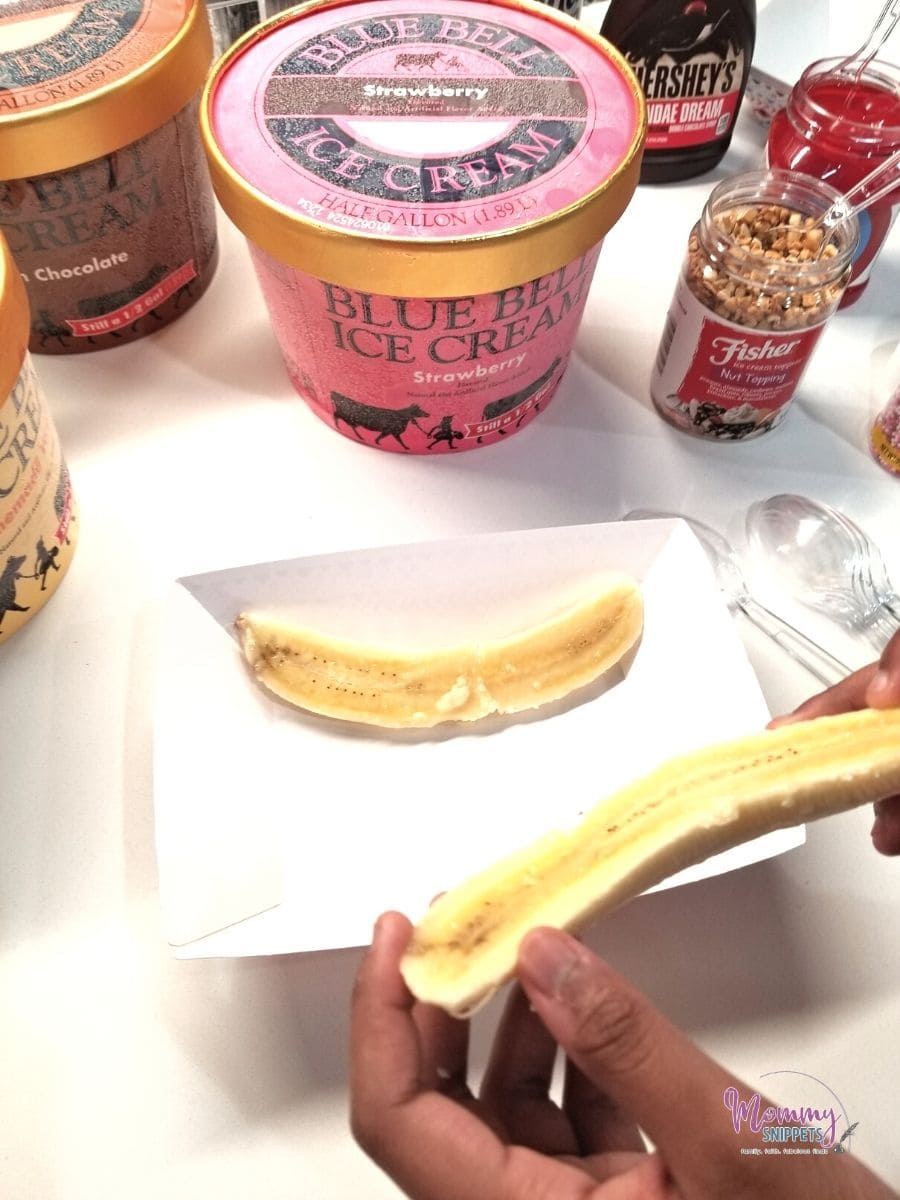 Place this in your bowl/tray.
Now place a scoop of vanilla ice cream,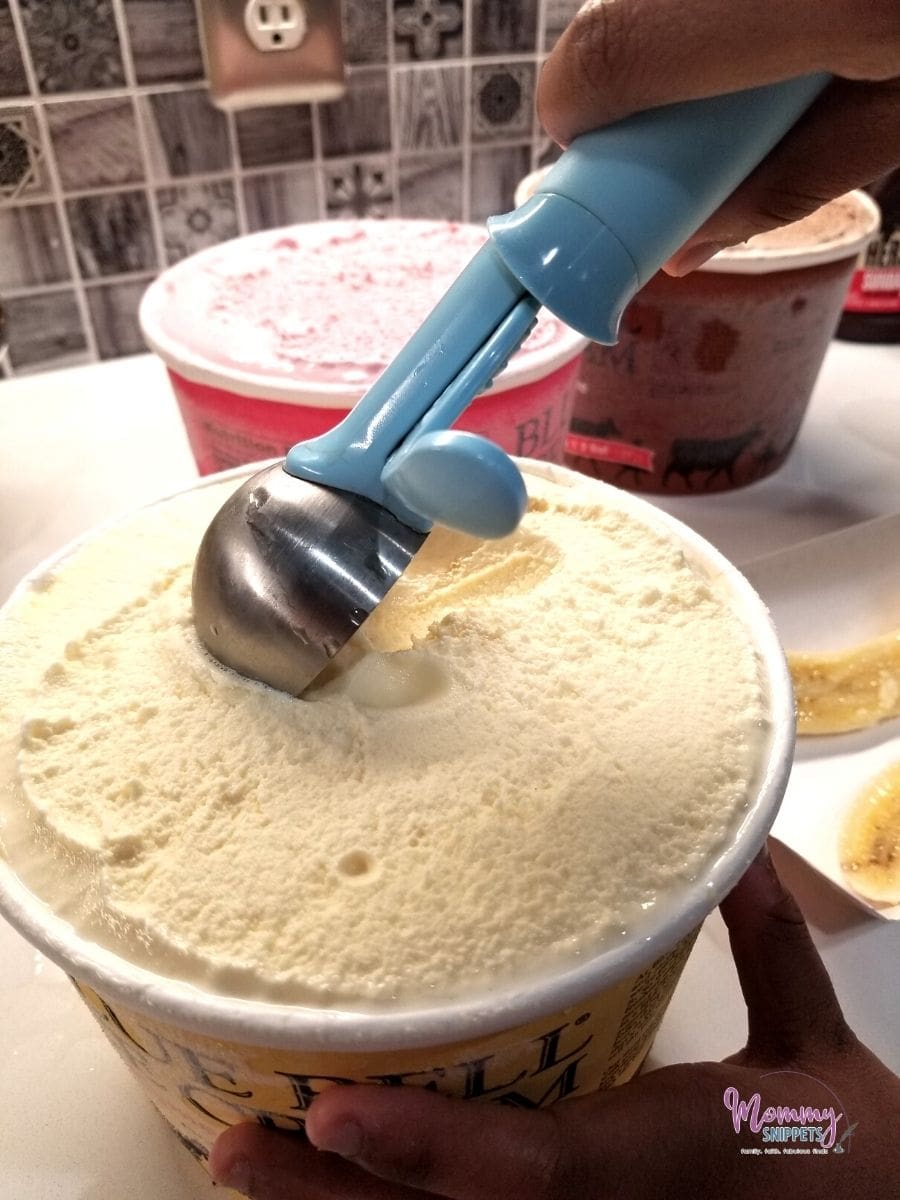 strawberry, and chocolate between the two banana slices, as if the scoops are sitting in a banana boat.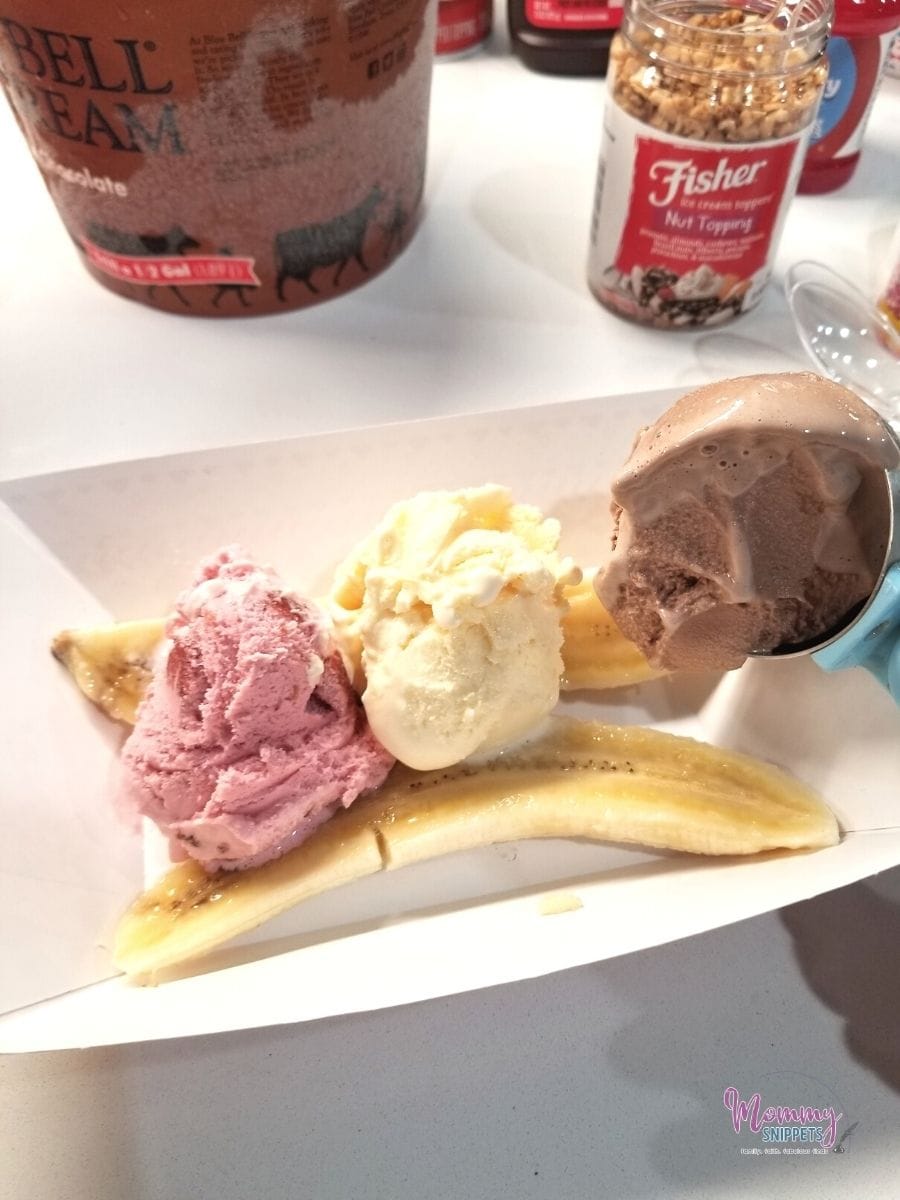 It's now time to go to town with those toppings.
Sprinkle nuts.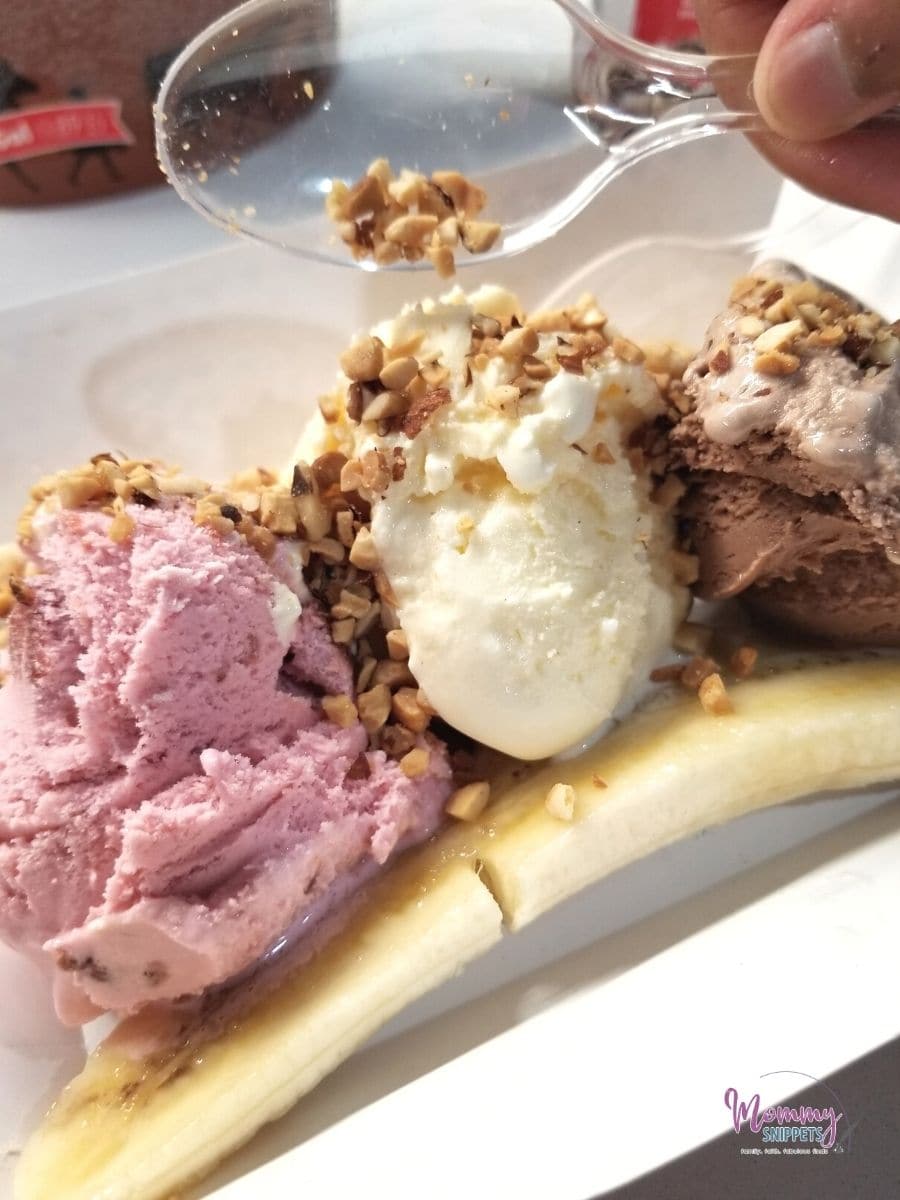 Drizzle chocolate syrup.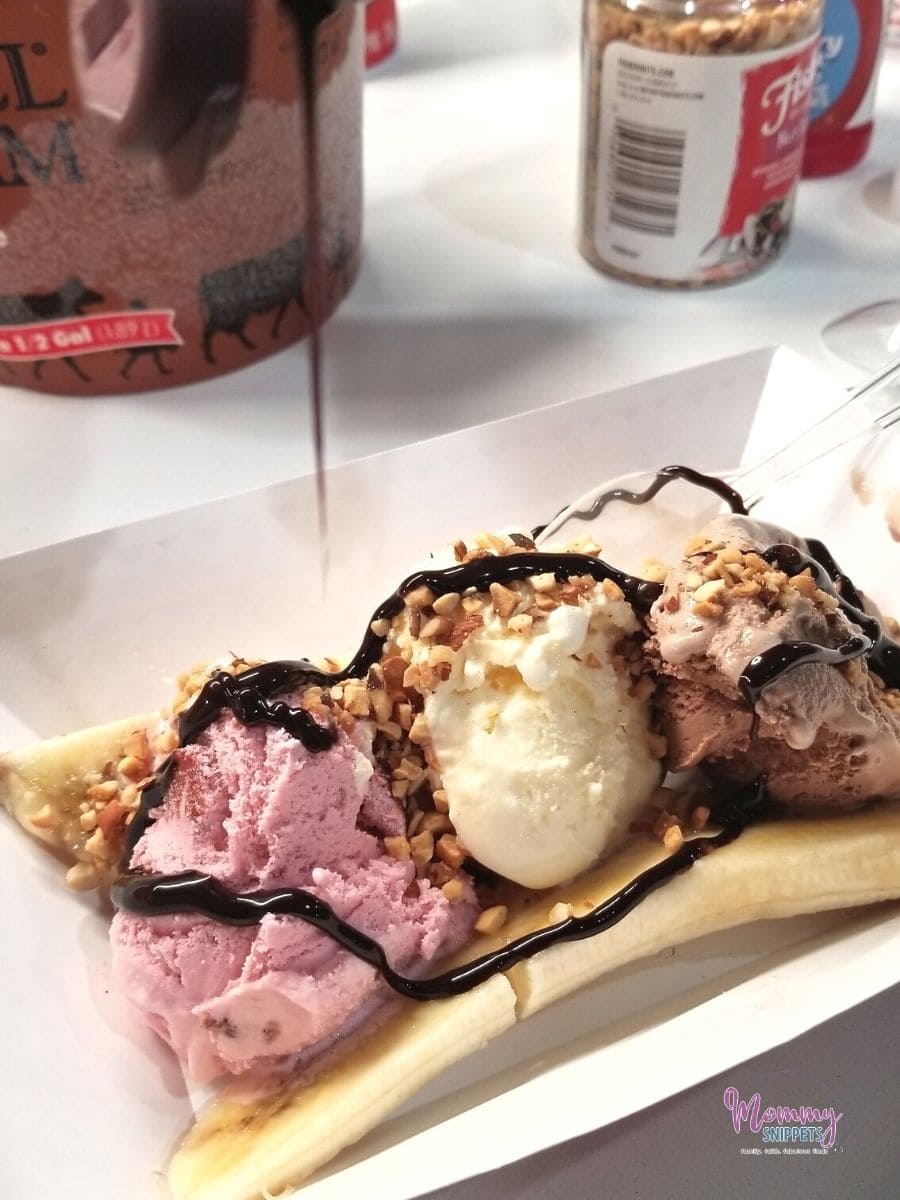 A happy shower of sprinkles!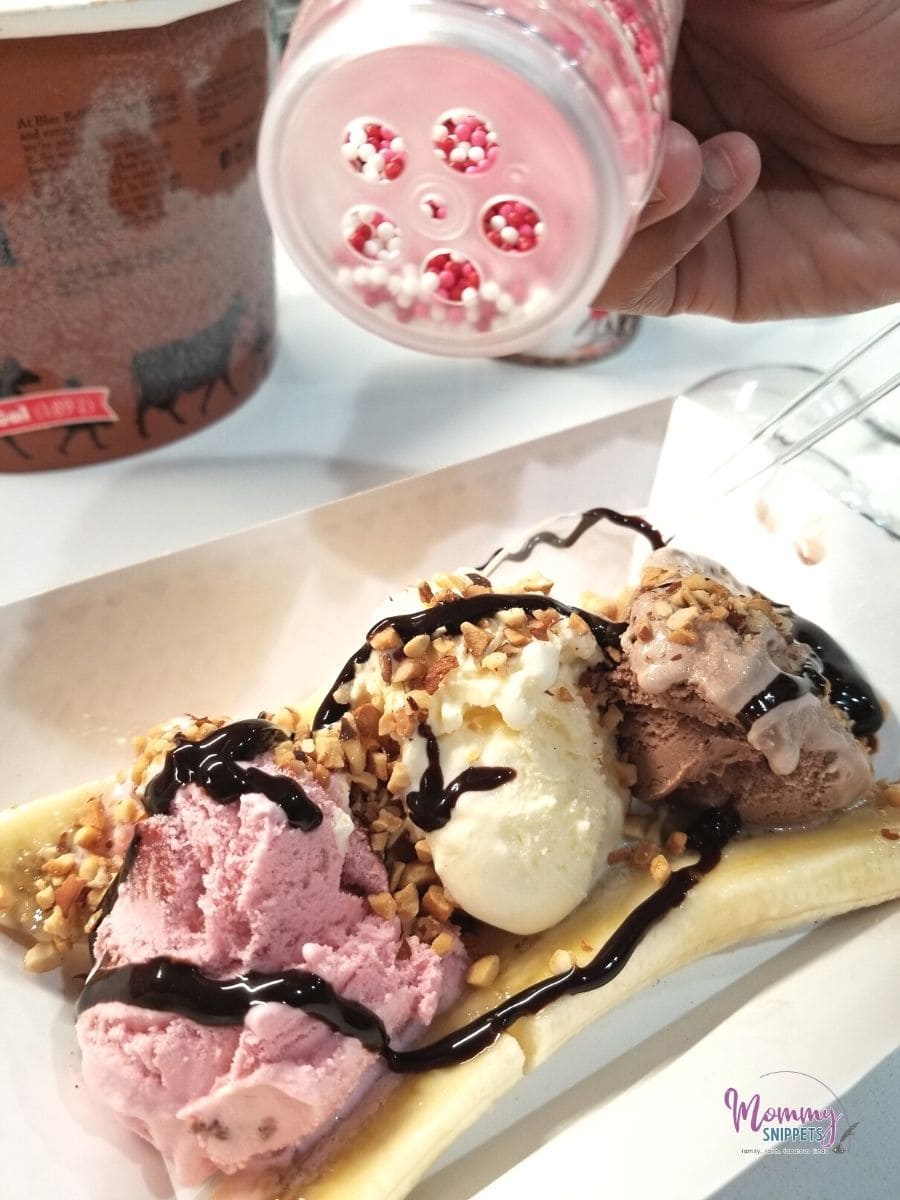 A dollop of whipped cream on top of each scoop of ice cream.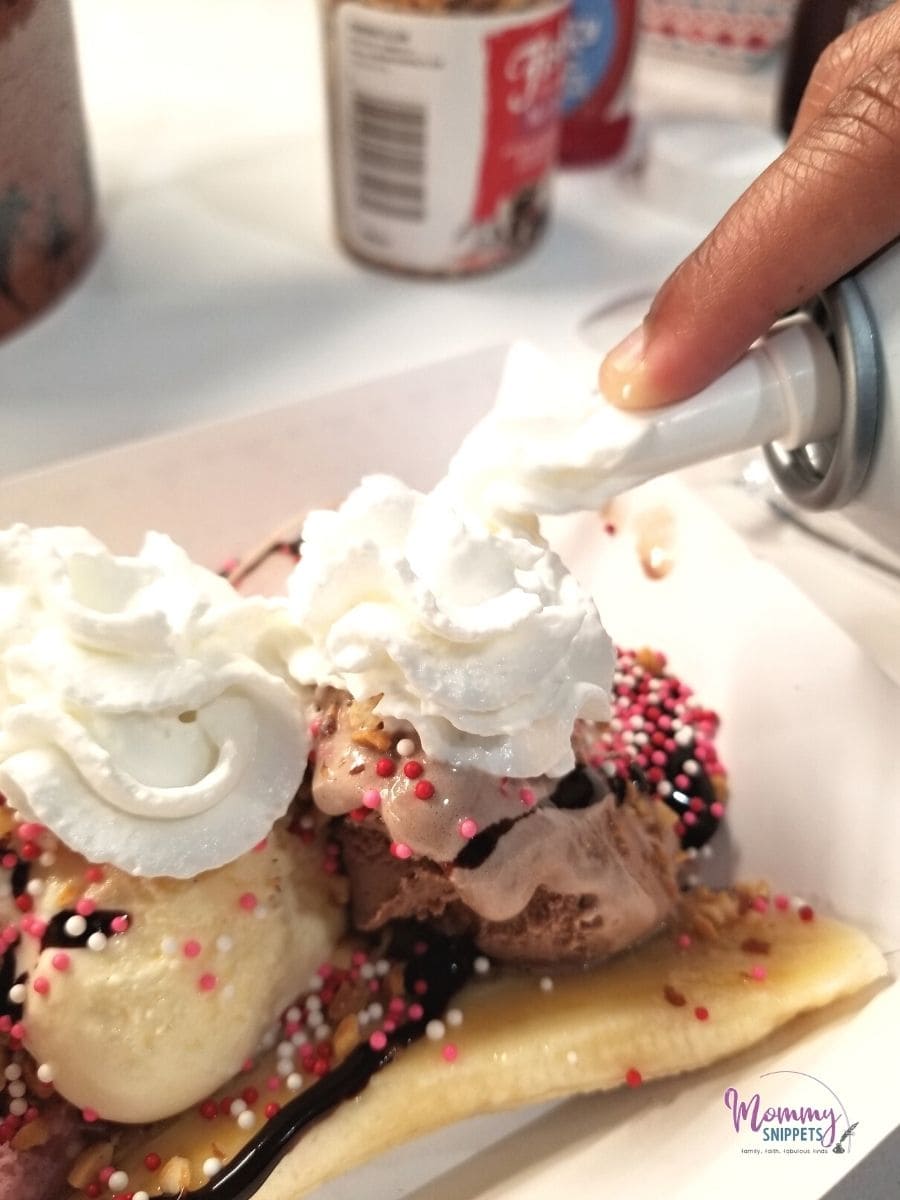 Finally the pièce de résistance- the cherries.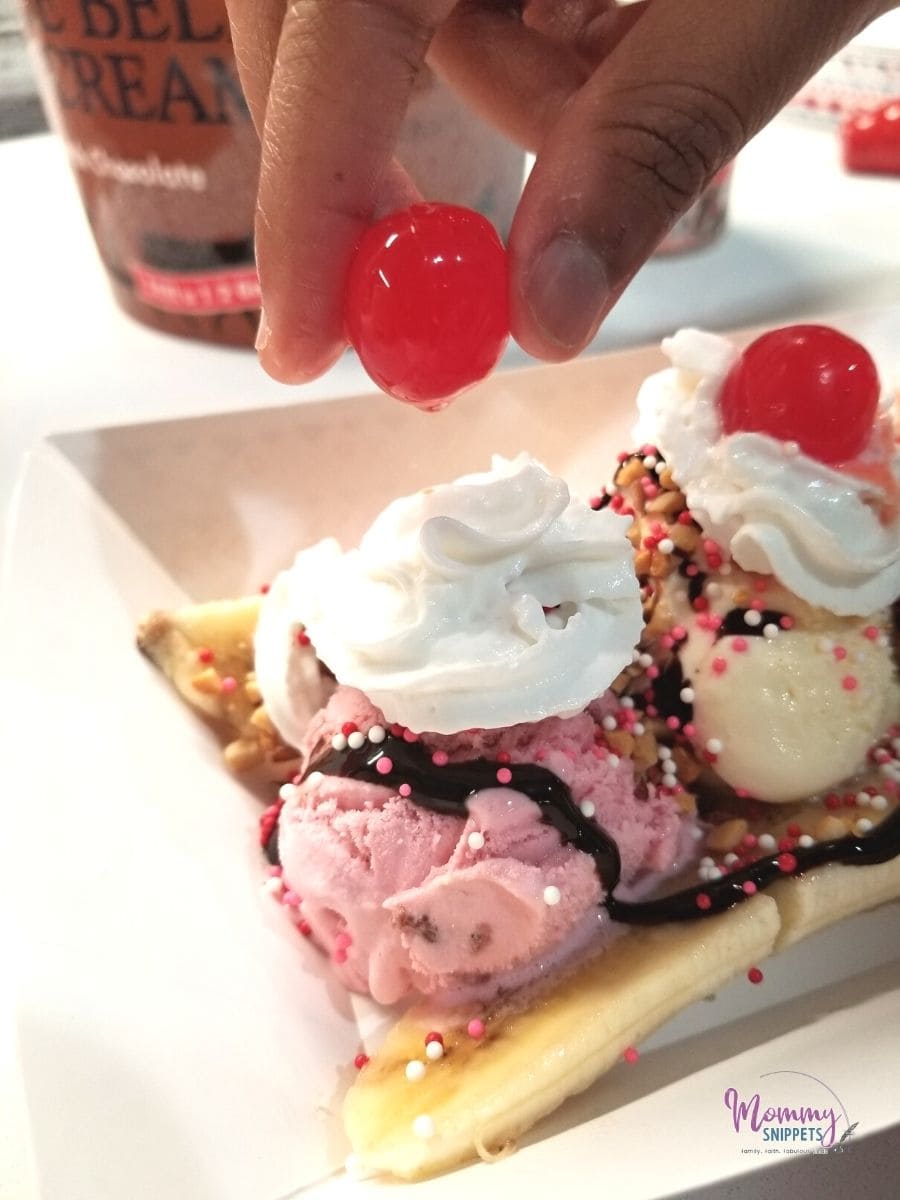 Remember, you could add anything else (caramelized nuts, mini M&Ms, candied fruit, etc, or omit anything you don't want.
Armed with Meena's Banana Split Sundae, your family is now ready to settle down to enjoy Sing 2!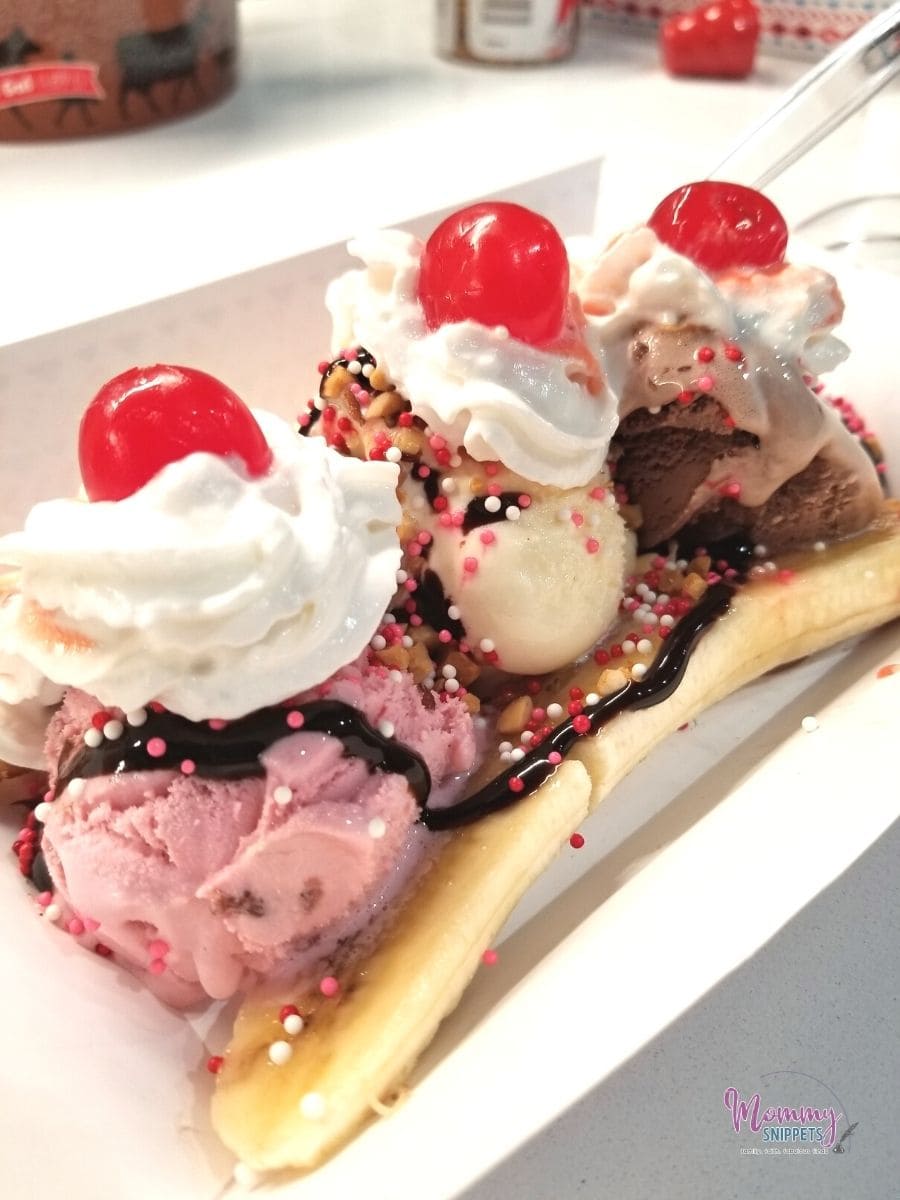 Enter for a chance to win one of NINE digital codes to watch Sing 2 with your family
To enter for a chance to pop your name into the proverbial hat (aka random generator), enter the form below.
Giveaway ends at 11.59pm CST on 3/31/2022