1st Birthday Party Ideas on a Budget : Easy + Cheap 1st Birthday Ideas
This post contains editorial samples and/or affiliate links to products I recommend. While this adds no additional cost to you, I will earn a small commission on any sales made.
While your baby's first birthday party will be memorable for you, it's not something she will remember as she grows up. It should be a sentimental occasion, but it doesn't have to be one that breaks the bank. Don't feel guilty about looking for cheap 1st birthday ideas. They're in no way tacky. They're actually really smart, and nobody will know the better! Here are some of my 1st birthday party ideas on a budget!
1st Birthday Party Ideas on a Budget
Limit the guest list.
Close friends and family members should be the only ones invited to the party, to keep things small.
Make your own invitations to save on costs or, better yet, create one online and attach it to your email or text it out to friends.
Forego the games.
Party games like Disney-themed party games are fun for older children, but babies aren't going to be able to participate in most of them.
Sit out a few age-appropriate toys for the birthday child and others close to her age.
You could also put out favors bags with a coloring book and crayons for older kids at the party.
Make the cake.
Having a bakery create a huge cake for your baby's first birthday party is not required.
Instead, make something smaller and with less fuss.
Make a simple cake and prop your child's favorite toy as a cake topper.
My son's Umizoomi cake or even this incredibly easy-to-make floral cake is an example!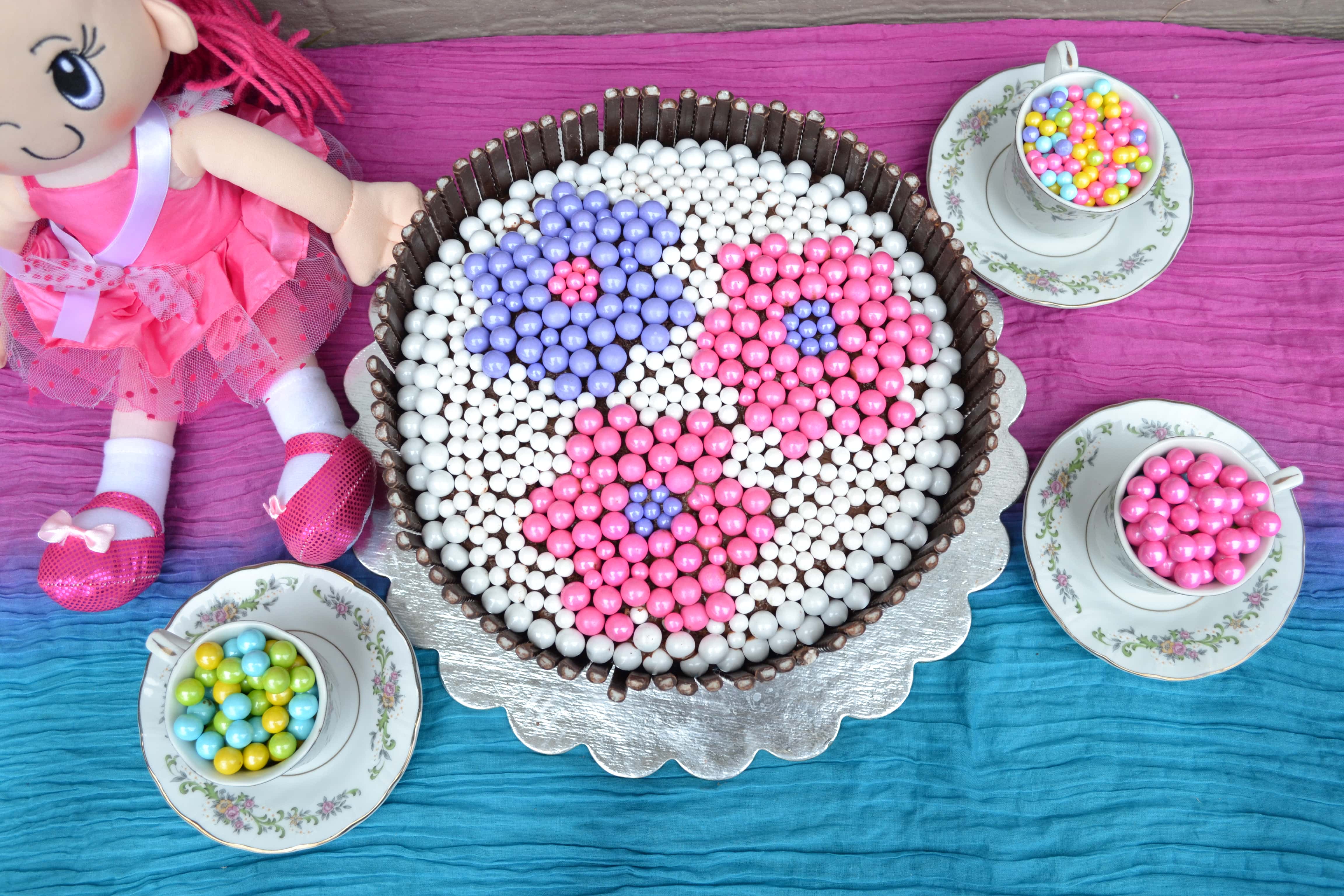 Cupcakes are an option as well.
(These easy Oreo pawprint cupcakes would be perfect for a puppy-themed party!)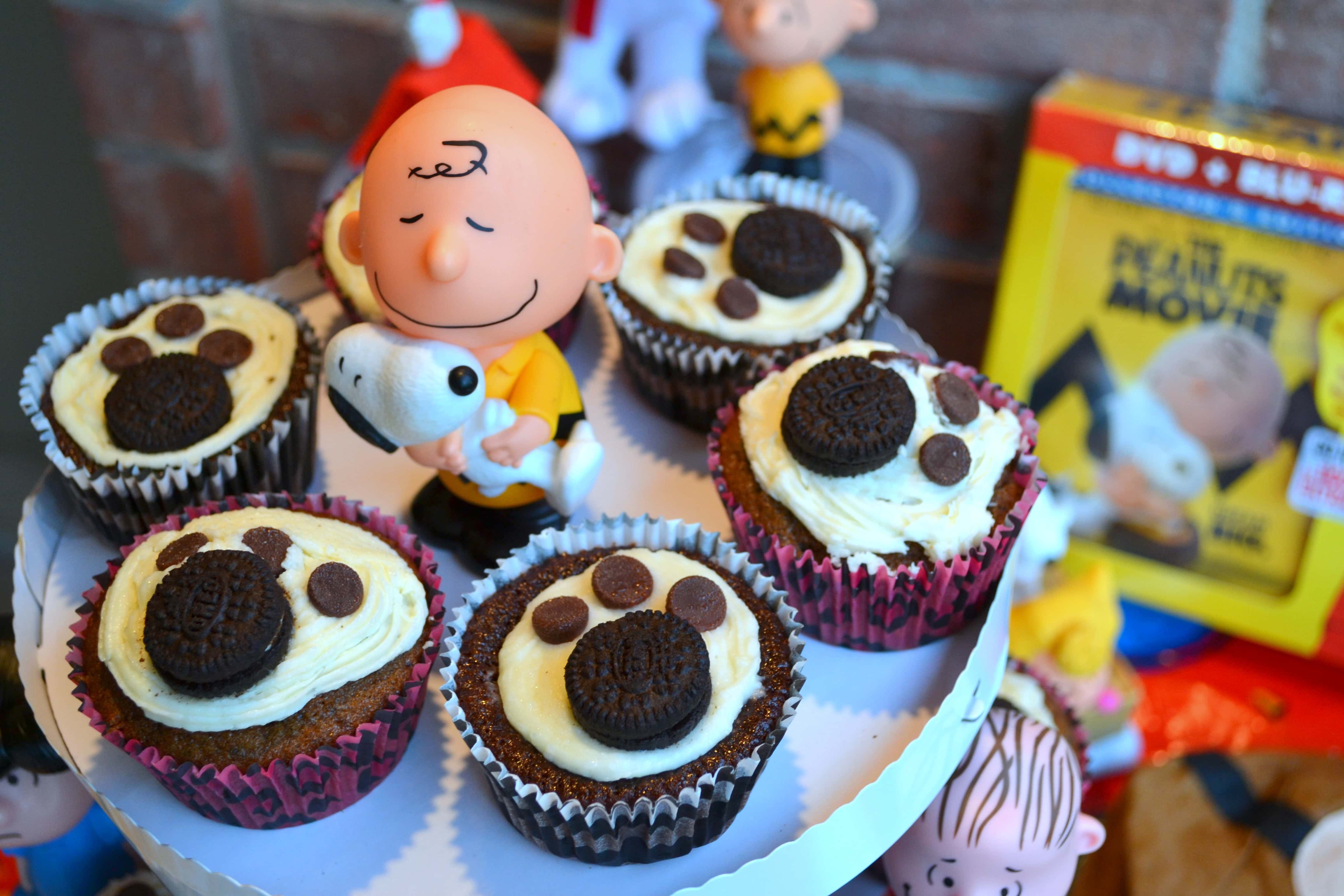 Serve a light menu.
You don't have to prepare an entire meal if you are throwing a first birthday party on a budget.
Pull out your serving trays and offer finger foods and appetizers instead.
(Check out our Explorers party for inspiration)
Host the party in the early afternoon, between lunch and dinner times.
That way, no one will be starving and want a full meal at the celebration.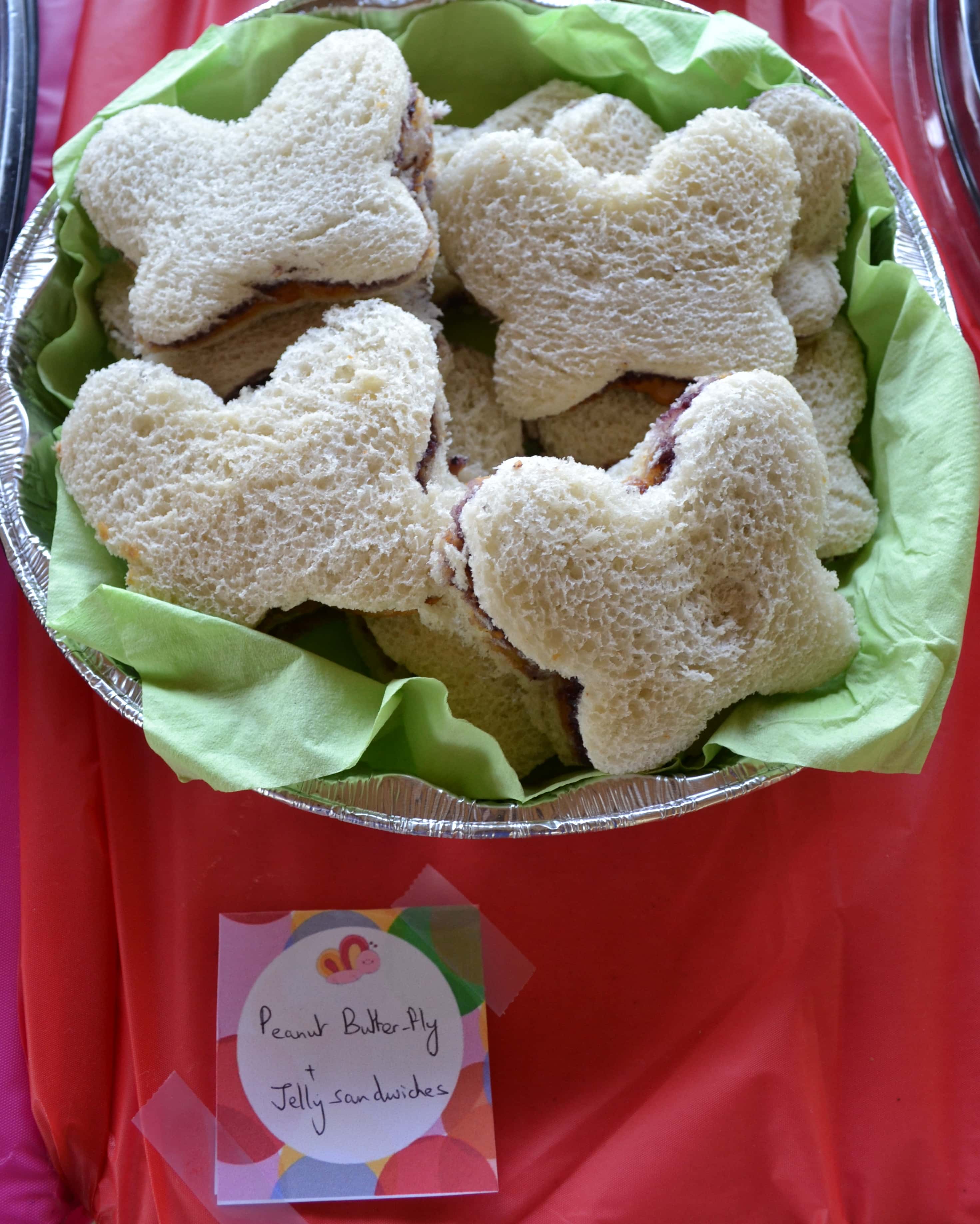 Skip unique themes. Stick to generic 1st birthday themes.
Let's face it, unique character party supplies are always more expensive than more generic party items or commonly used party theme characters.
For Baby Girl's birthday, we went with a simple Minnie Mouse-themed party that didn't cost a lot.
My Stress-free tips for hosting a Minnie Mouse birthday is one of my most popular posts, and for good reason.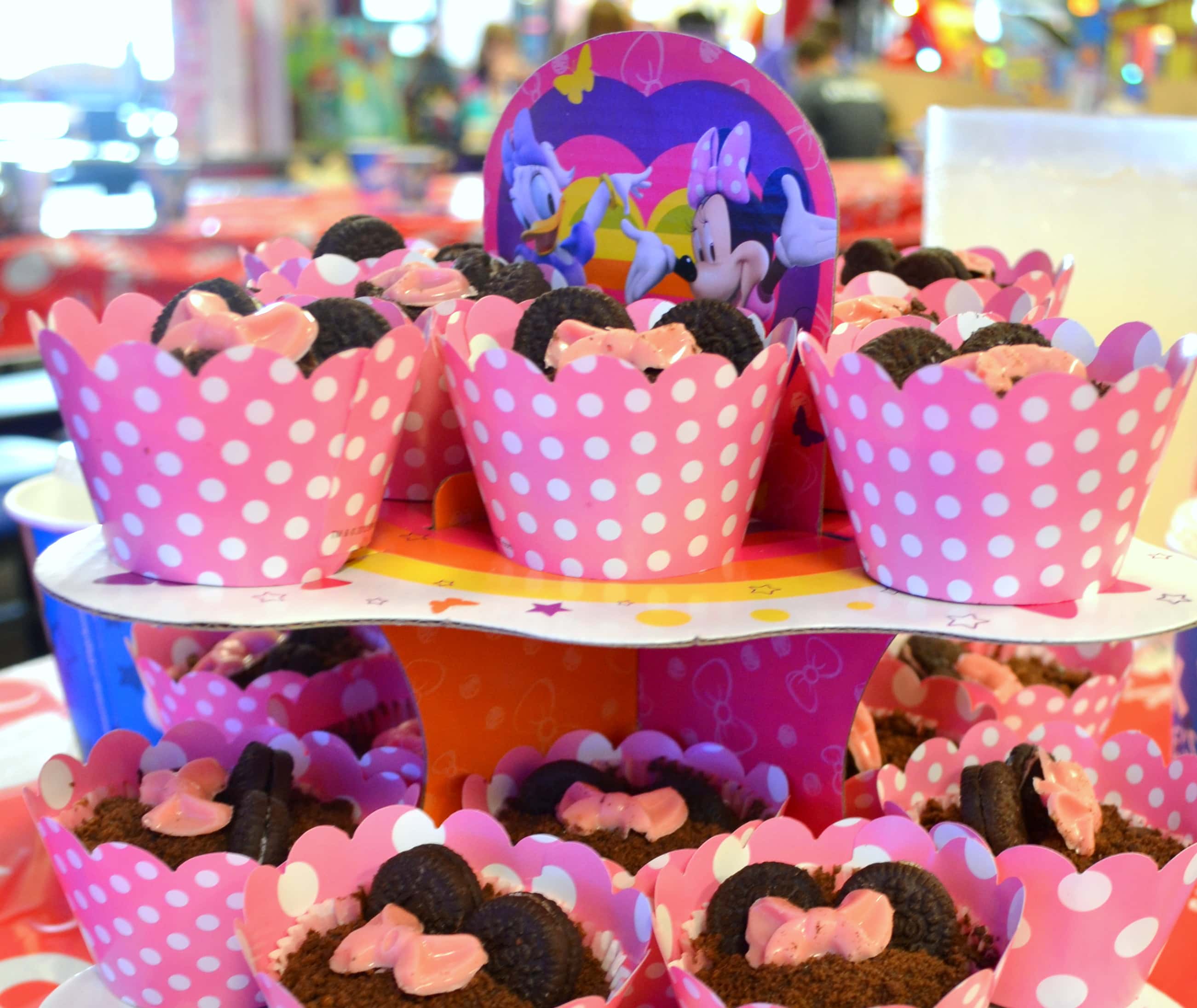 Go easy on the decorations.
Again, since the first birthday party is more for you to remember than your child, you don't have to have a big "to do" for the event.
A few balloons, a birthday banner and maybe some party hanging swirls are more than enough decorations for a first birthday party.
I highly recommend getting a 1st birthday decorations kit to save buying everything separately.
Hopefully, these tips will help you throw a first birthday party on a budget.
The key here is to think simple rather than extravagant.
Make the day special with just a low-key engagement spent with your baby and those you love.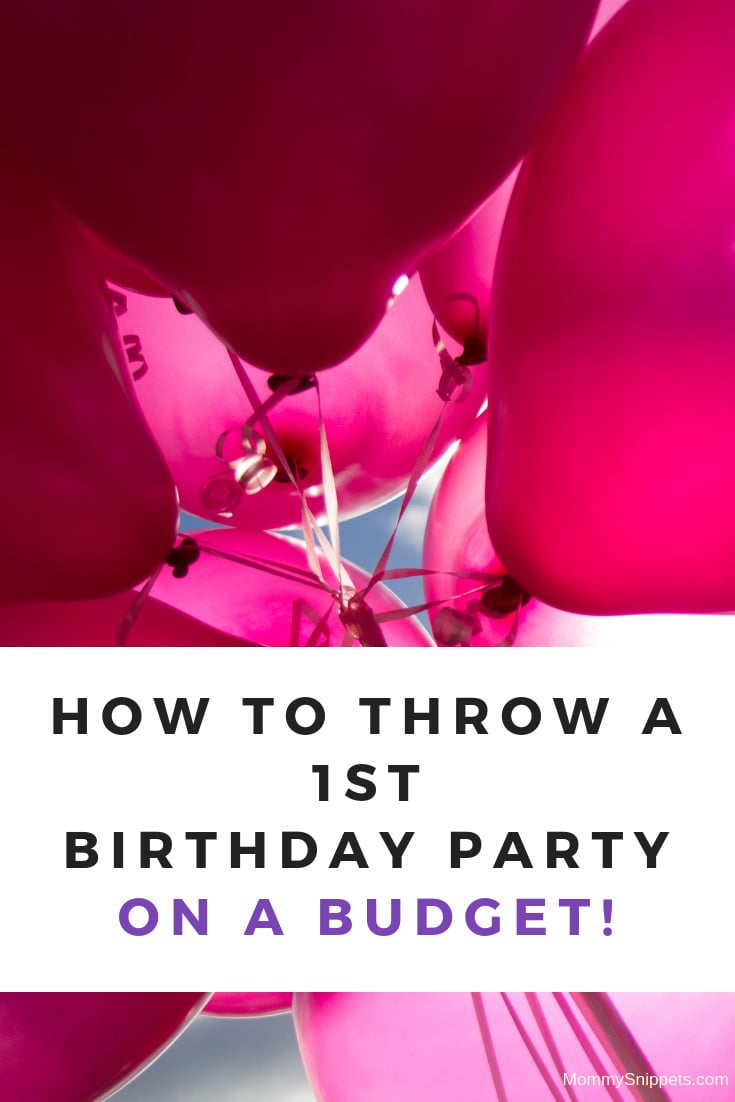 I'd love to hear from you. Hop over to chat with me on Facebook and/or Twitter