Homemade muffins are always a welcome treat in my home. Everything from my wholesome Morning Glory muffins, Orange Marmalade muffins and Baked Pecan Donut muffins are favorites. We even have our  savory favorites like the easy Spinach Cheese Pizza muffins and Sausage and Cheese breakfast muffins!
I try to avoid adding a crumble unless I'm baking muffins for a party or to take to someone's home but there are some muffins that are just incomplete without a crumble…
like my delicious apple crumble muffins with pecans.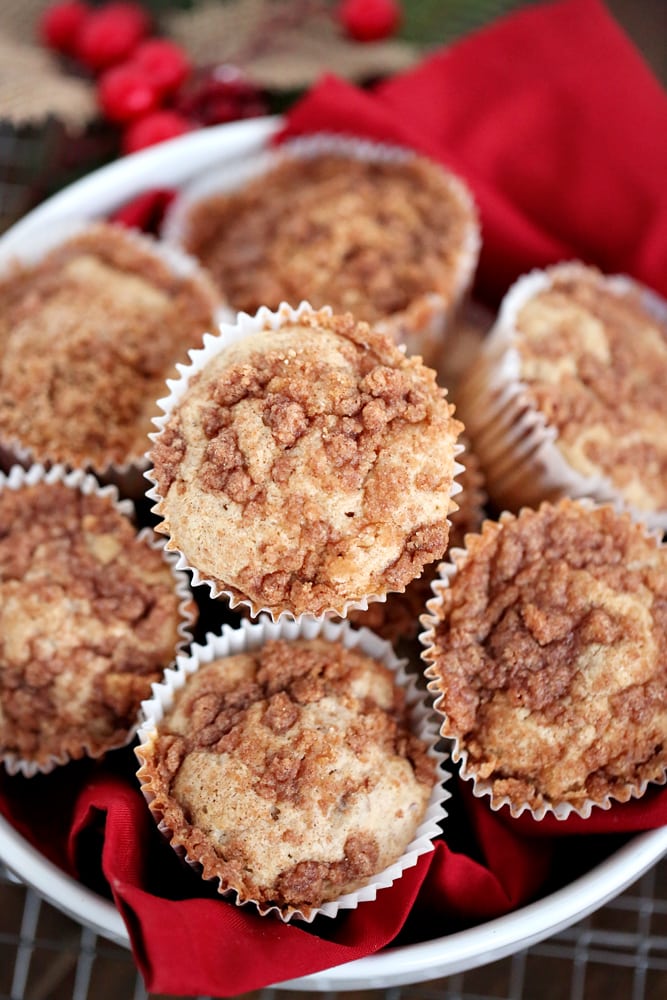 How to make delicious Apple Muffins with a Crumble Topping and Pecans!
Now you can use your preference of apples in this recipes. The yellow apples aren't as sweet and add a slight tart taste to the mix, which we love. Gala apples are also a great choice.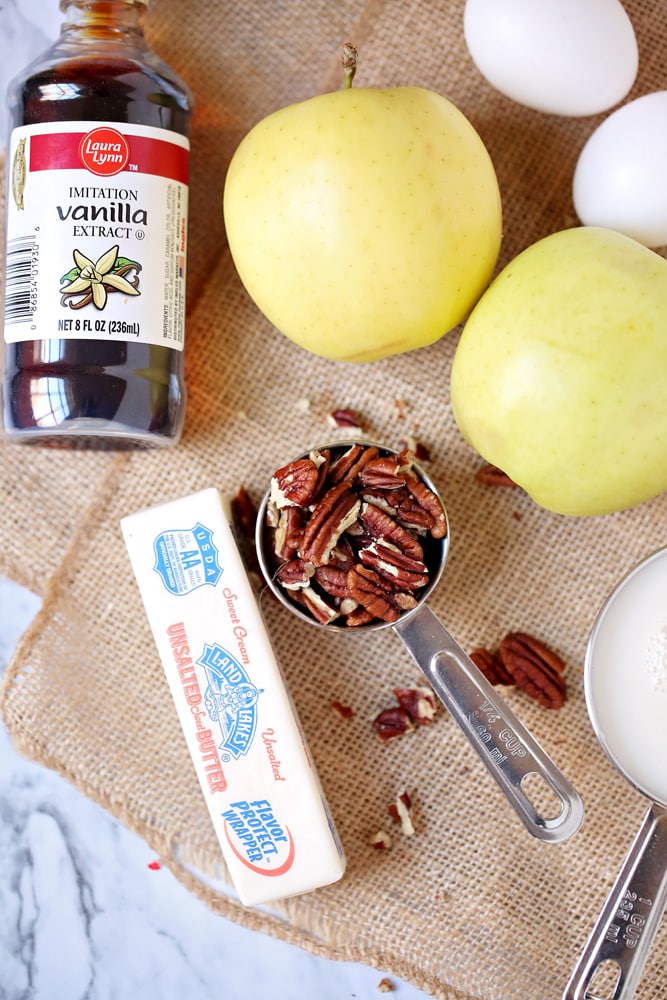 And while preparing the batter, remember not to mix the apples into the batter with a hand mixer or a stand mixer.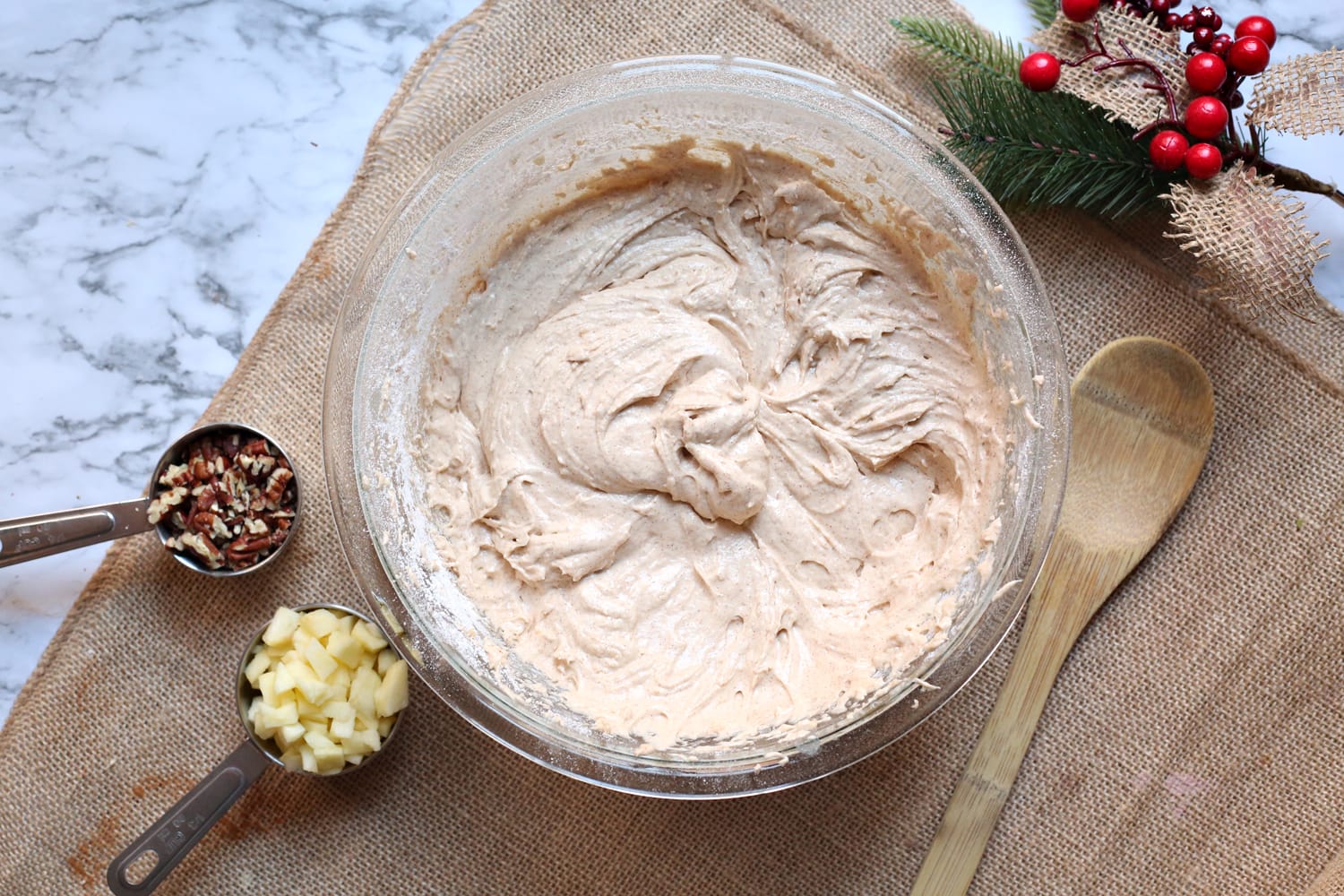 Gently fold in the apples with a spoon.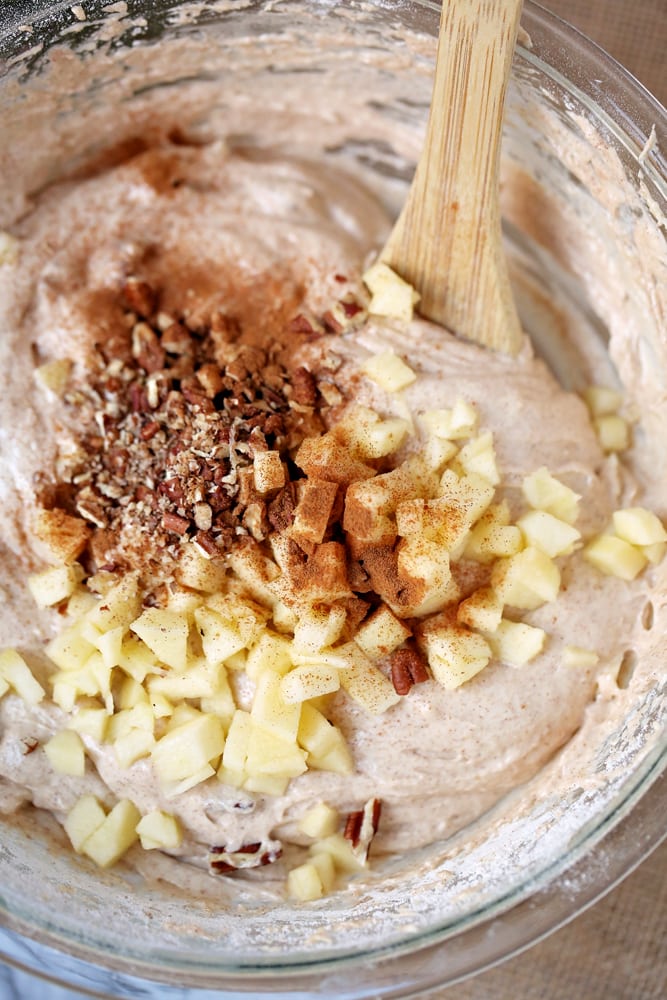 Another tip… pour the muffin batter three-fourths of the way, in the liner. This is to allow the muffin enough space to rise, even after the crumble is added to the top.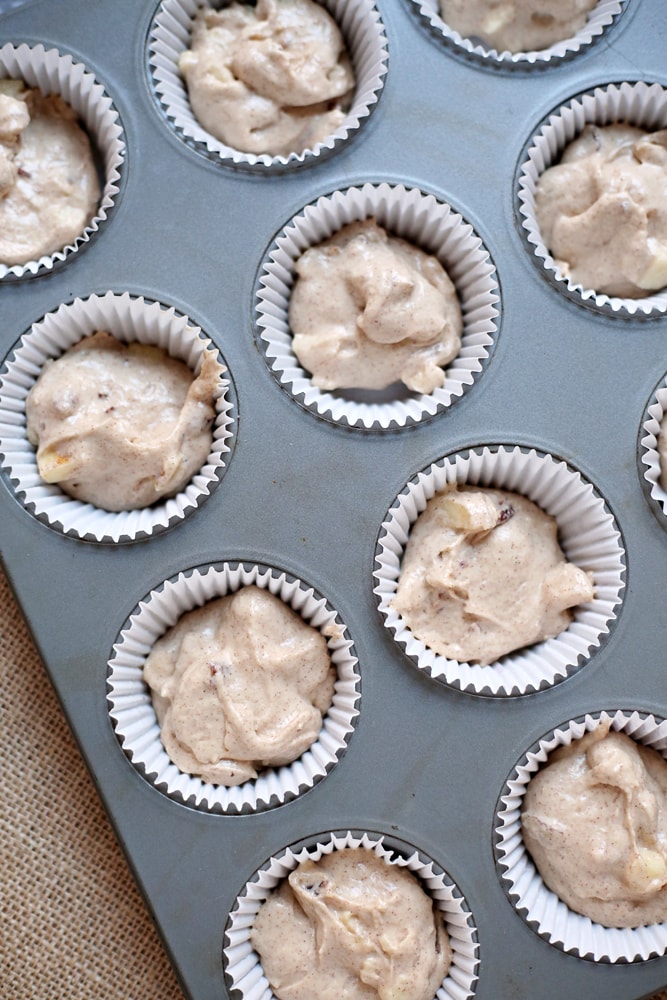 All set to bake?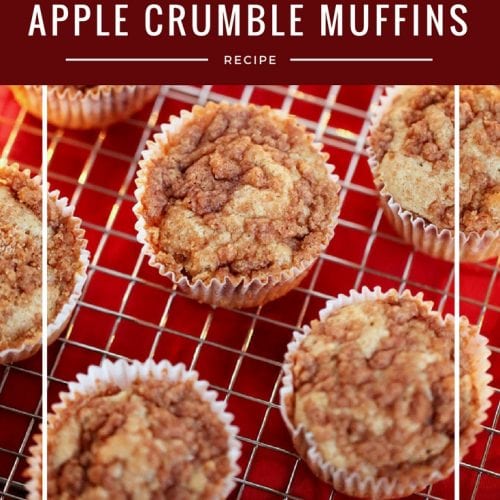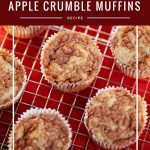 Apple Crumble Muffins with Pecans
Ingredients
2

cups

flour

1

cup

milk

½

cup

sugar

1

tbsp

baking powder

Pinch

of salt

¼

cup

melted butter

2

eggs

1

tsp

vanilla extract

1

tbsp

cinnamon

1-2

diced apples

depending on your preference

½

cup

chopped pecans

Topping:

¼

cup

brown sugar

2

tbs

flour

1-2

tsp

cinnamon

2

tbsp

cold butter

diced into small pieces
Instructions
Heat oven to 350, and grease a muffin tin or line with baking papers.

Beat together milk, butter, vanilla, and eggs.

Combine dry ingredients and slowly mix in until just blended.

Fold in apples and pecans, and then fill muffin cups ¾ full.

In a small bowl, mix all topping ingredients together using a pastry cutter or two forks, until you have a thick, chunky sand-like texture.

Sprinkle over the tops of your muffins generously.

Bake for 15-20 minutes, let cool for 10 minutes, and then serve.
It will be hard to keep little hands from grabbing the muffins left out to cool!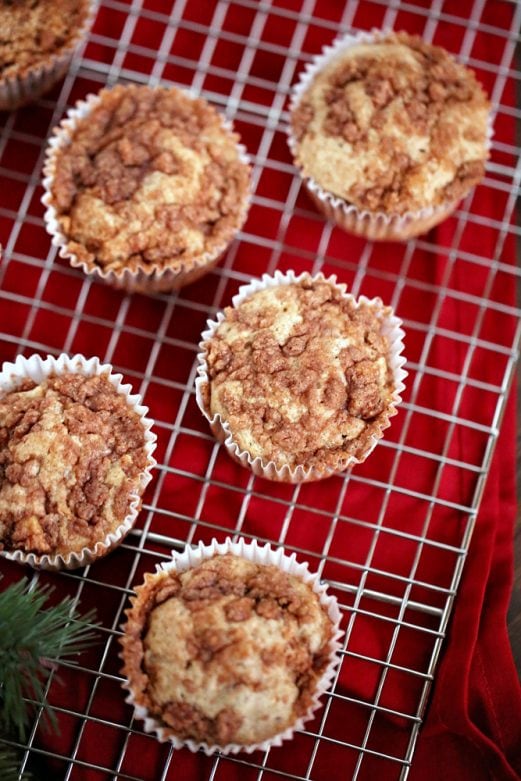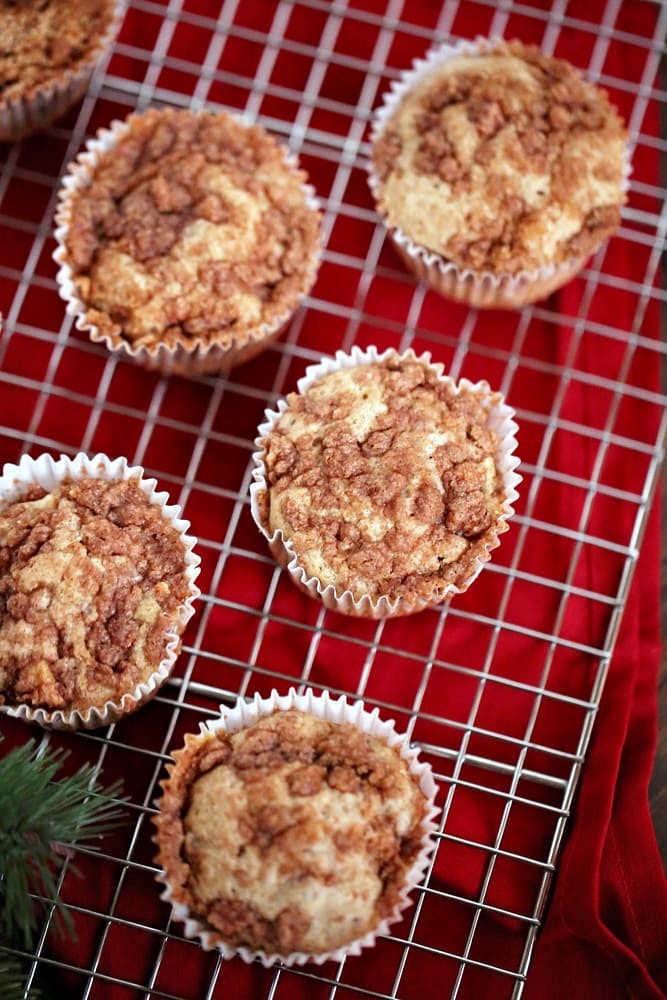 For a dessert treat, serve the apple muffins straight out of the oven with a scoop of vanilla ice cream.
Mmmmm.