Orange Marmalade Muffins and Paddington
This post contains editorial samples and/or affiliate links to products I recommend. While this adds no additional cost to you, I will earn a small commission on any sales made.
Orange Marmalade Muffins are a tribute to the popular Paddington marmalade sandwiches Michael Bond's lovable bear always has on hand! This is a recipe any Paddington fan will love!
In our home, marmalade is synonymous with the little bear with a big personality, Paddington.
Marmalade is something you generally have to develop a taste for.
While my son took to it quickly, my daughter has had quite a love-hate relationship with the same.
(I can see Paddington cringing!)
When something like this happens, I try hiding the flavors in a treat she loves and see if that changes her mind about things.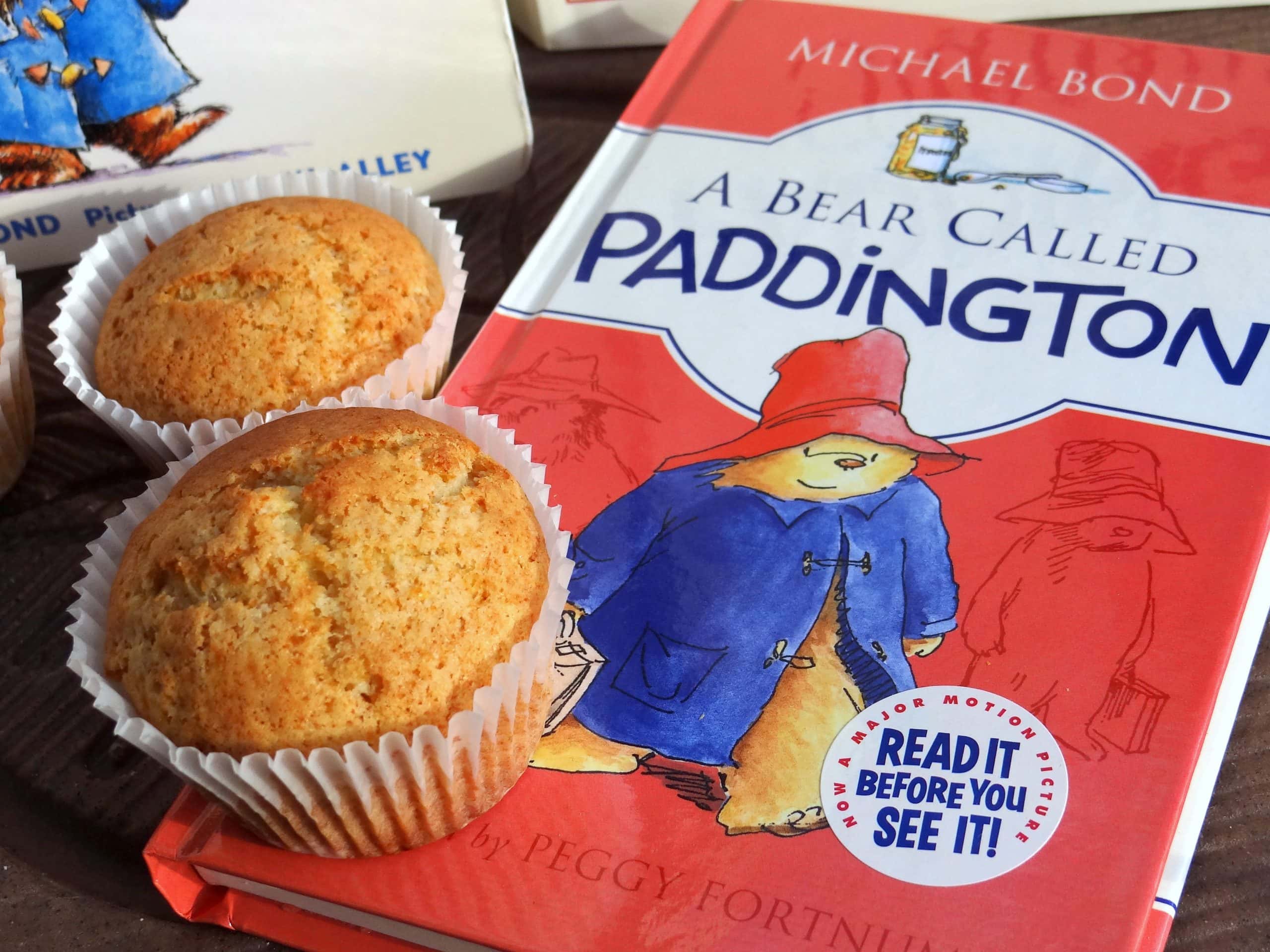 Thus, the birth of my

Orange Marmalade Nut Muffins.
These are yummy, have a touch of "Paddington" in the same, and taste best straight off the oven as the tops are still crisp!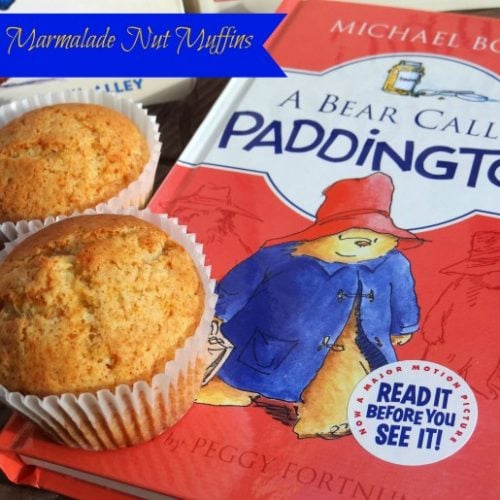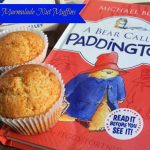 Orange Marmalade Nut Muffins
Ingredients
1 3/4

cup

all purpose flour

1

tsp

baking soda

1

tsp

baking powder

1

tsp

salt

1/2

cup

chopped walnuts/walnut chips

1

large egg- room temperature

1/2

cup

butter- room temperature

3/4

cup

granulated sugar

1/2

cup

fresh orange/tangerine juice

1/2

cup

marmalade

1-2

tsp

orange/tangerine zest

I used 1 tangerine for the same
Instructions
Preheat the oven to 400 degrees F

Mix the dry ingredients-flour, salt, baking powder, baking soda, walnuts- in a bowl

In your mixer, add the egg, butter and sugar. Mix till well blended.

Add the dry ingredients to the mix and to this pour in the orange /nectarine juice, the zest and marmalade. Mix well.

Spoon out the batter to fill 3/4th the level of the cupcake liners or muffin pan.

Place the filled pan(s) in the oven and bake till golden brown and your toothpick comes out clean (Approx 15 mins)

Serve warm and enjoy the same over a sweet Paddington book!
And once these come out of the oven, cuddle on the couch or head outdoors with a picnic blanket, a few muffins, and these sweet Paddington books.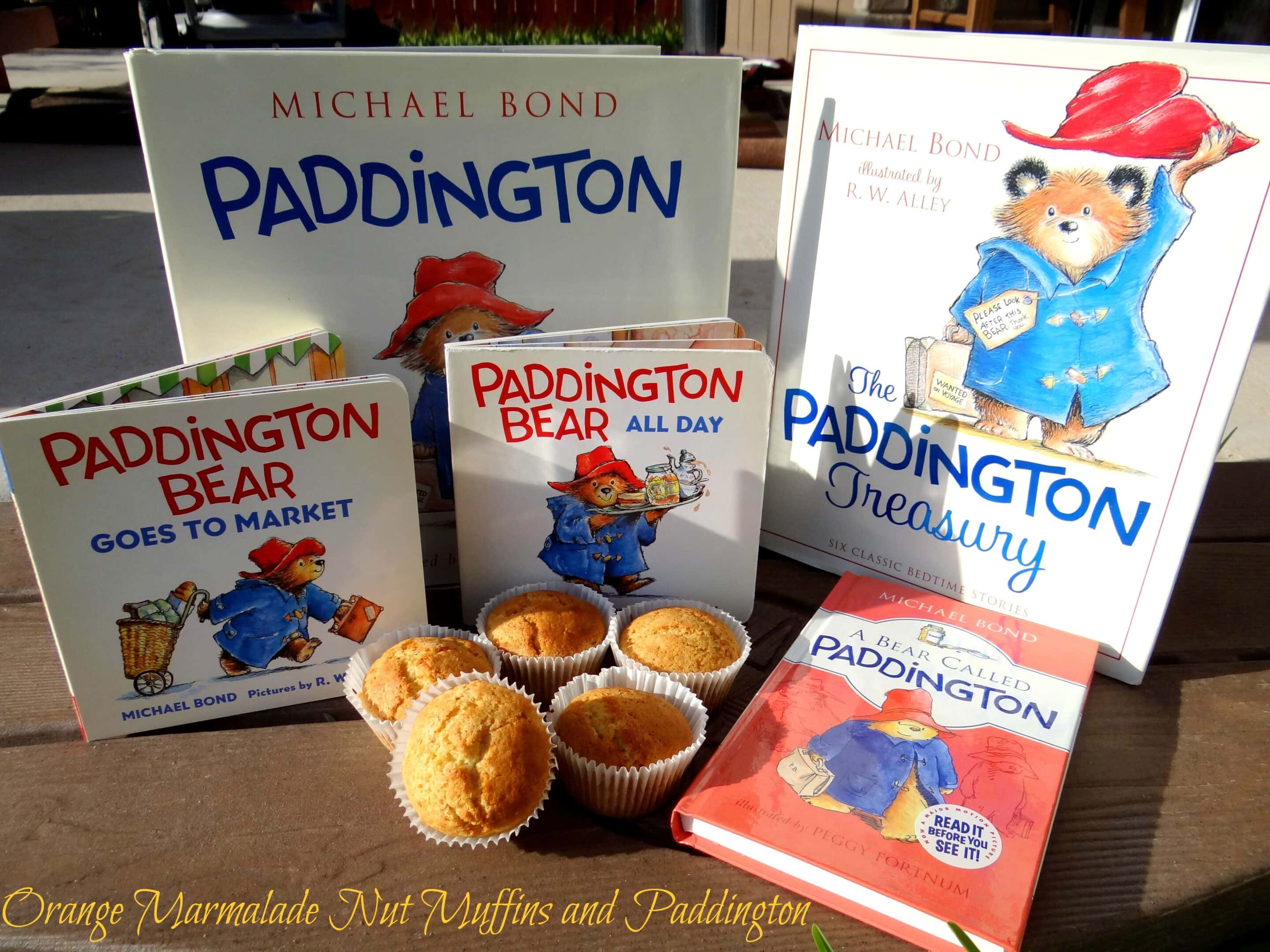 I always tell the kids to try and read the book on which a movie is based before watching the actual movie because it brings so much more to life in one's mind.
With the Paddington movie slotted for a Christmas 2014 release, these books, authored by Michael Bond, couldn't have hit the shelves at a better time!
Paddington Bear Goes To Market
In this board book for young readers, Paddington is off to the market as the shops begin to open. His route lands up at a certain special place for a certain special treat!
Paddington Bear All Day
What does Paddington do all day? In this book, your little bear will see just what keeps this little bear busy.
Paddington
In this beautifully illustrated book by R.W. Alley, the young reader is introduced to Paddington, the sticky, little bear from Darkest Peru. And how he came to live with the Browns…manners, marmalade, mischief and all!
The Paddington Treasury
Now this is one book that would make any child excited to receive the same for a birthday or Christmas. This is a treasury of 6 bedtime stories that include the one, from where it all started- Paddington, Paddington at the Palace (Was that the Queen?), Paddington at the Zoo (A marmalade sandwich adventure!), Paddington in the Garden (What happens when a certain bear decides to take up gardening!), Paddington and the Marmalade Maze (Who said marmalade was only good to eat?) and Paddington the Artist (This artistic little bear holds an exhibition but will anyone buy his paintings?).
A Bear Called Paddington
Now Paddington is a bear loved by all ages. Not wanting to leave older kids out, HarperCollins has even come out with a novel for kids aged 8-12.
The book is filled with bear-iffic adventures, halting for mandatory elevenses and pockets of giggles.
It's hard to not love this bear!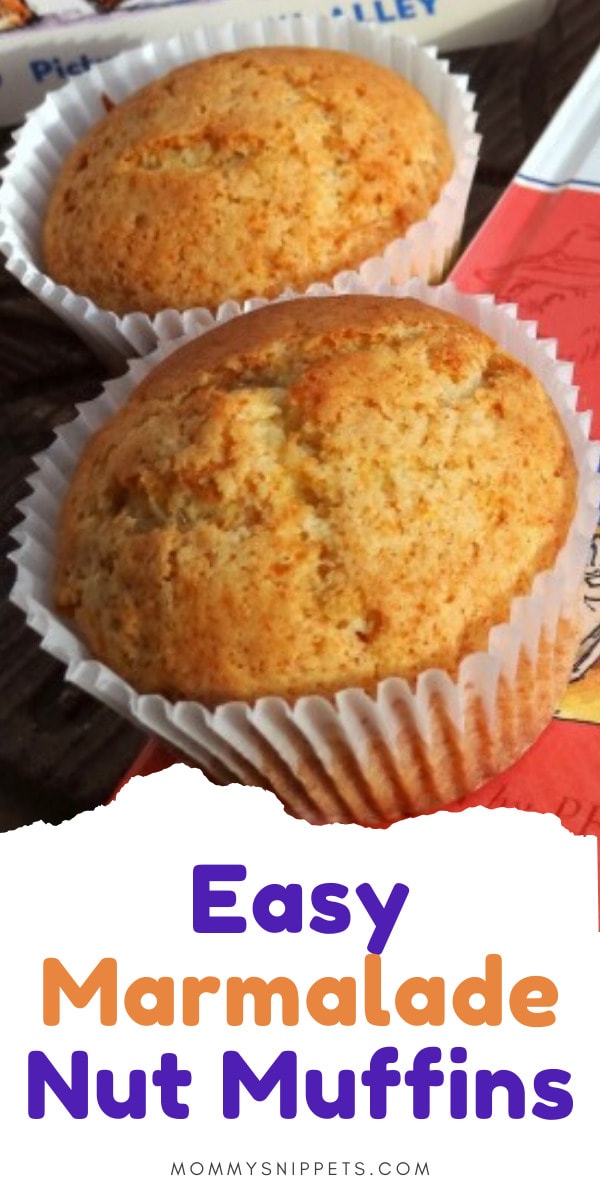 Do your kids love Paddington? Marmalade?