An easy recipe to make a comforting Apple Blueberry Crisp.
This post contains editorial samples and/or affiliate links to products I recommend. While this adds no additional cost to you, I will earn a small commission on any sales made.
Thanks to my 6 year old, I've learnt to disguise, hide and play around with food to bring to the table a dish she quickly gobbles up, without a protest! This includes fresh blueberries and apples, in a comforting Apple Blueberry Crisp.
While she will eat a few mouths hesitatingly, the expressions on her face speak pure torture.
My 2 year old, on the other hand, is a totally different story.
He L.O.V.E.S. fresh fruit of every sort, size, texture and taste!
I've begun throwing in a baking dish filled with fresh blueberries and one with fresh apples, topped with a mix of yummy crumble every so often.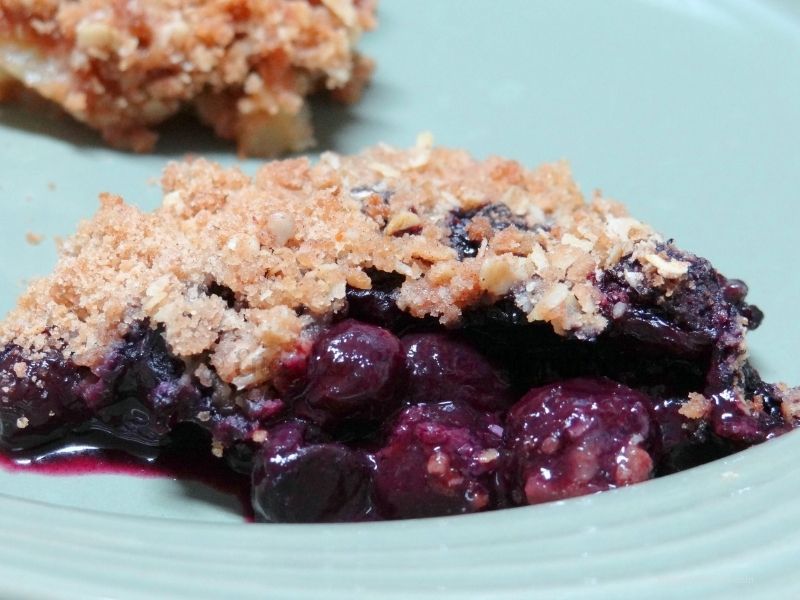 My family loves it,
and it's super easy to make.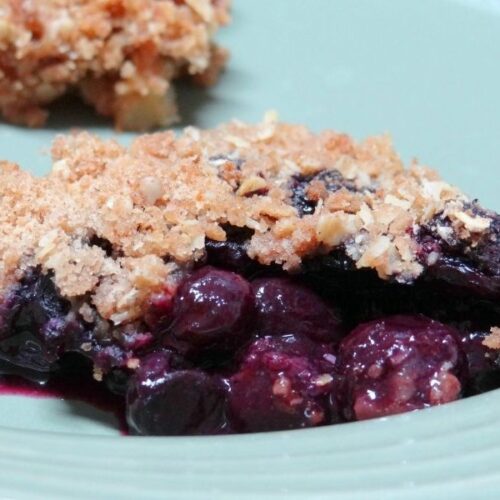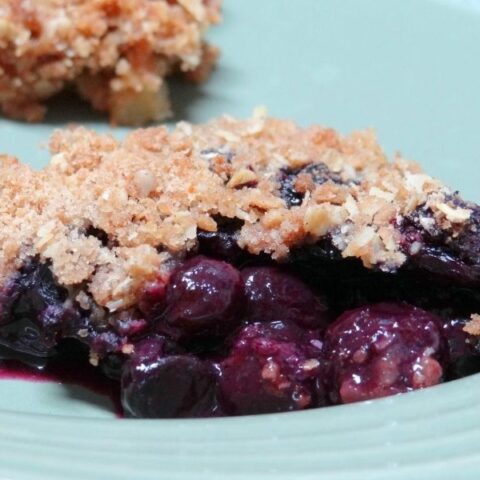 Easy Apple Blueberry Crisp Recipe
Prep Time: 10 minutes

Cook Time: 40 minutes

Total Time: 50 minutes

This comforting Apple Blueberry Crisp is a must on your Fall list of recipes to make!
Ingredients
3 medium sized tart apples I used organic gala apples-chopped/sliced
3 cups of fresh blueberries You can also use frozen blueberries. Just thaw them out and drain out the additional juice before use
3/4 cup packed brown sugar
1/2 cup all purpose flour
1/2 cup quick cooking oats can use old fashioned
1 tsp ground cinnamon
1/3 cup cold butter
Instructions
Pre-heat the oven to 375 degrees Fahrenheit

Grease 2 small baking dishes

In one place spread out the apples, in the other spread out the blueberries.

In a mixing bowl, mix the brown sugar, flour, cooking oats and cinnamon.

Mix in the butter with your hands, making the mix evenly granular with crumbles.

Evenly distribute the mix over both baking dishes

Bake for 40 minutes (or 45 if you like a nice crispy top)

This would taste delicious hot out of the oven, with a large dollop of vanilla ice cream.
You could even make personal sized Apple Blueberry Crisp in these 8 oz Ramekins.
If you can caramelize some pecan bits, add those on top of the ice cream and mmmm, you have the perfect Fall dessert.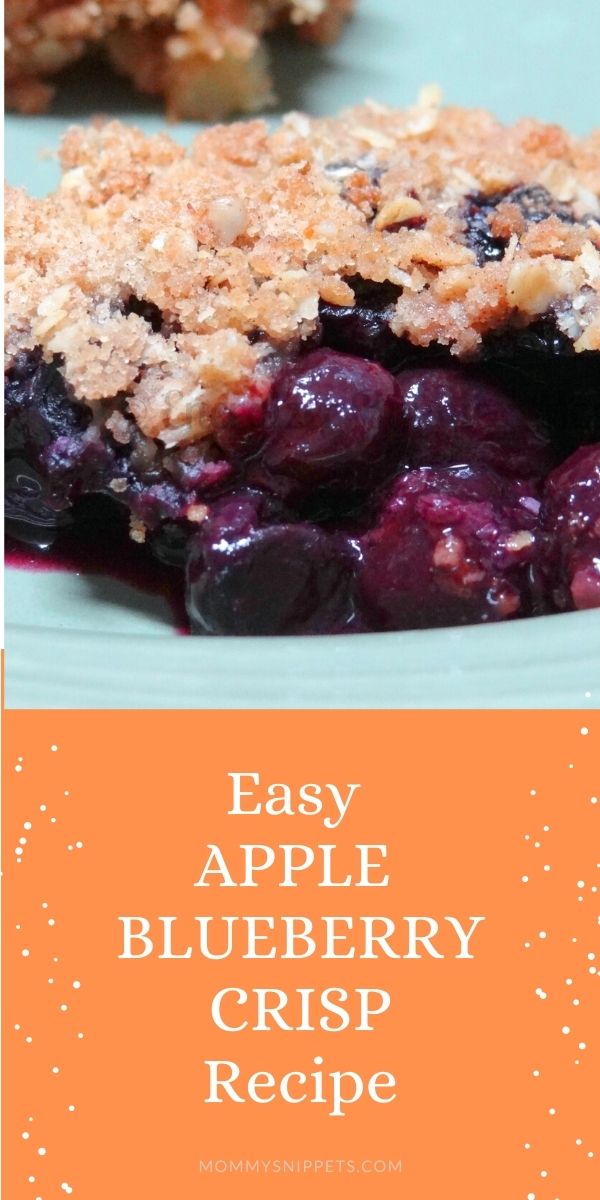 Don't you just love anything with a crumble on it?
These Apple Muffins with a Crumble Topping, are another must-try. These would make a wonderful start to your Thanksgiving morning feasting, with a light, yet Fall inspired breakfast treat.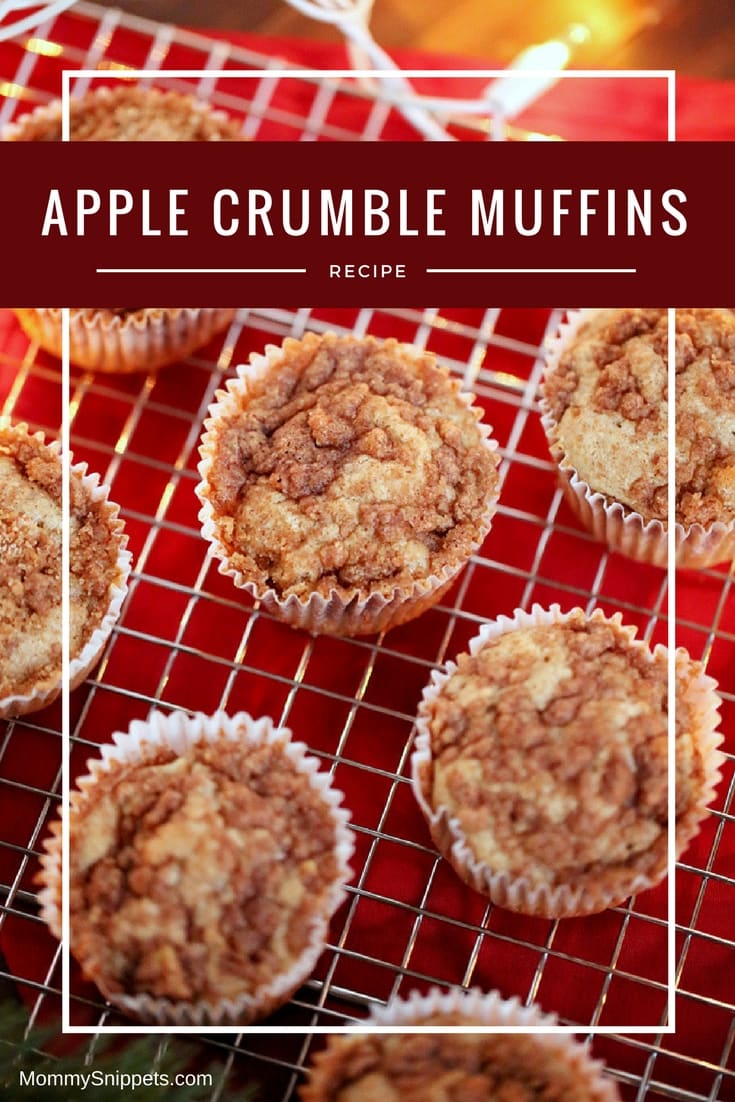 Looking for some great Fall recipes and Thanksgiving resources? Visit my Fall & Thanksgiving 101 Hub.