The Best 3 Ingredient Baked Apple Fritter Rolls Recipe
This post contains editorial samples and/or affiliate links to products I recommend. While this adds no additional cost to you, I will earn a small commission on any sales made.
These 3 ingredient baked apple fritter rolls will soon become a frequent addition to your breakfast table. Just wait and see!
My family loves all things apple pie but if you've baked an apple pie from scratch, you will agree it takes quite a bit of effort and time.
Several Sundays ago, while prepping for breakfast, I pulled out a roll of Pillsbury Cinnamon Rolls from the fridge, and spotted a bag filled with apples, on the side.
Since my kids know to expect veggies and fruit hidden in the most unexpected places, I figured they wouldn't mind a few apples in their cinnamon rolls.
Thus the inspiration for the easiest and yes, yummy, baked apple fritter rolls.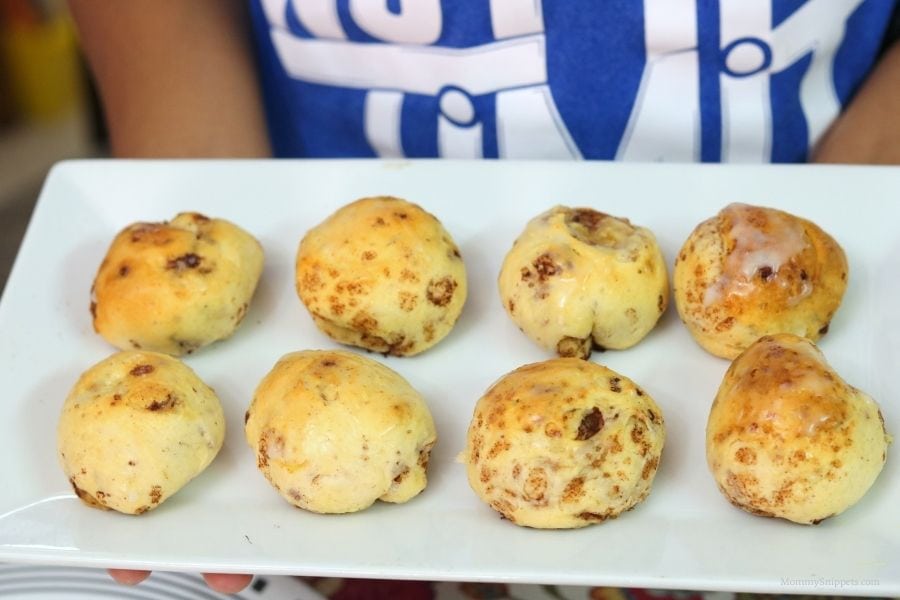 And get this, you will only need 3 ingredients.
3!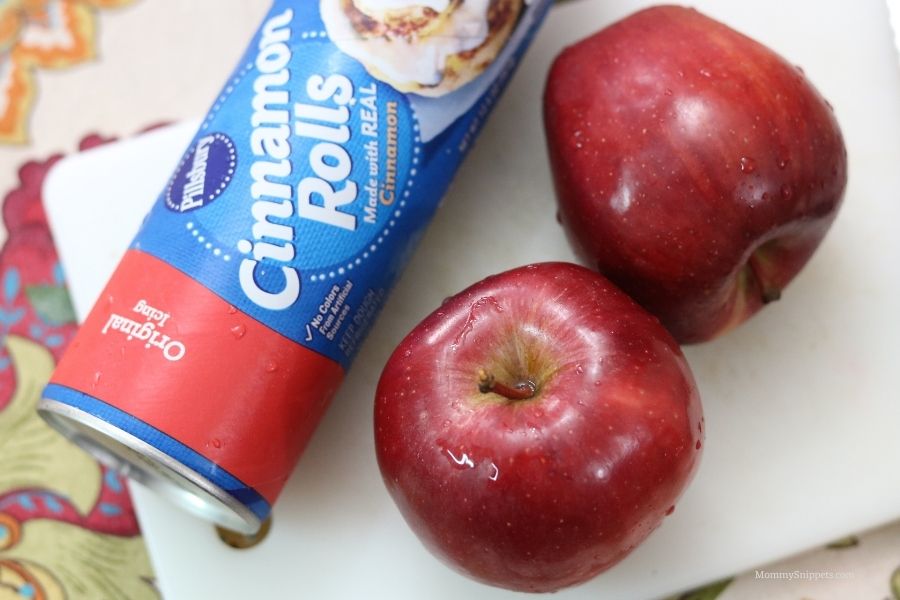 3 Ingredient Baked Apple Fritter Rolls Recipe
This is such an easy recipe.
My 10 year old was able to make this independently, so yes, this is definitely a recipe to bookmark, especially if your kids love to help in the kitchen.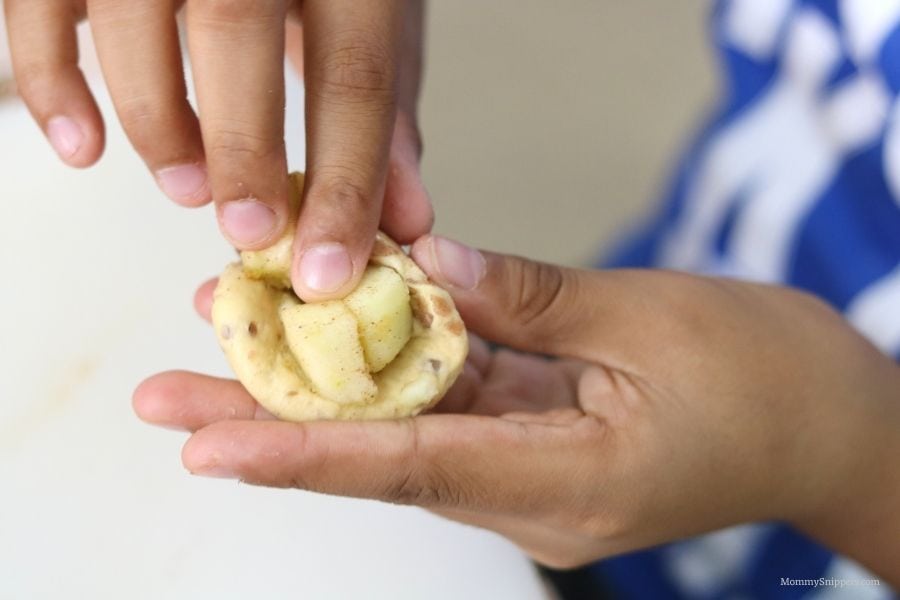 Younger kids will need help placing the apple rolls in the oven, chopping up the apples,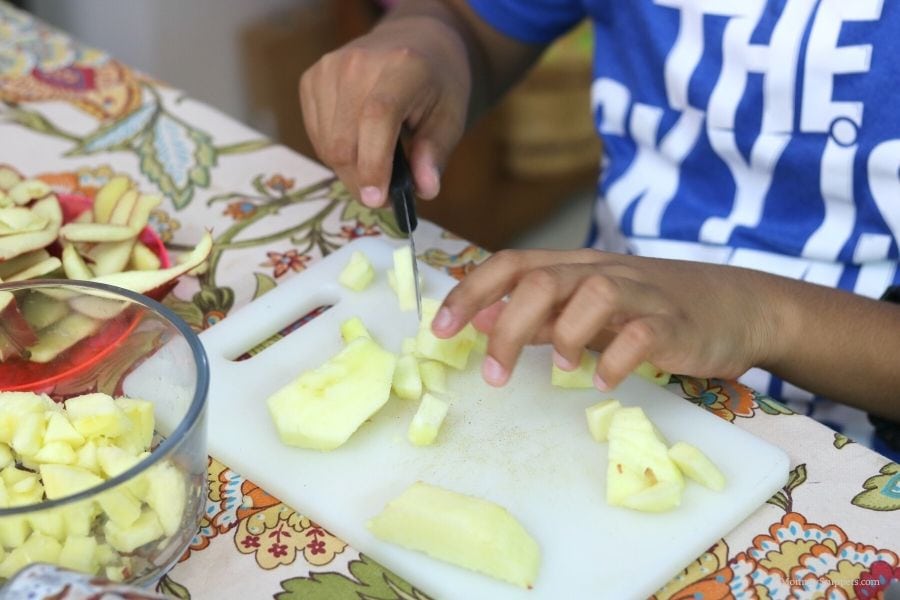 but other than that, they will have fun doing these solo.
While you could make these large Apple Fritter Rolls, we felt halving the dough made for just the perfect size.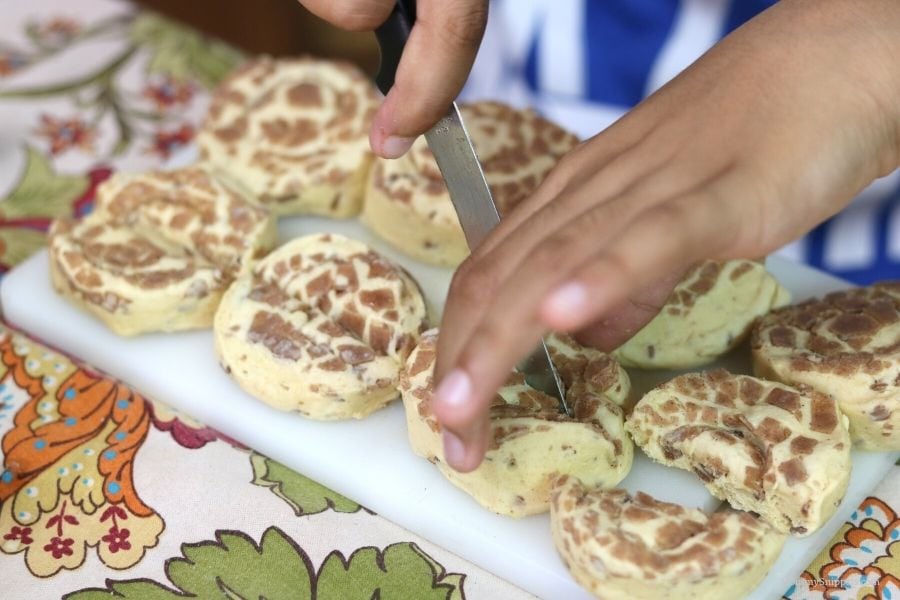 It was fun watching Sam effortlessly roll the dough balls,
form balls,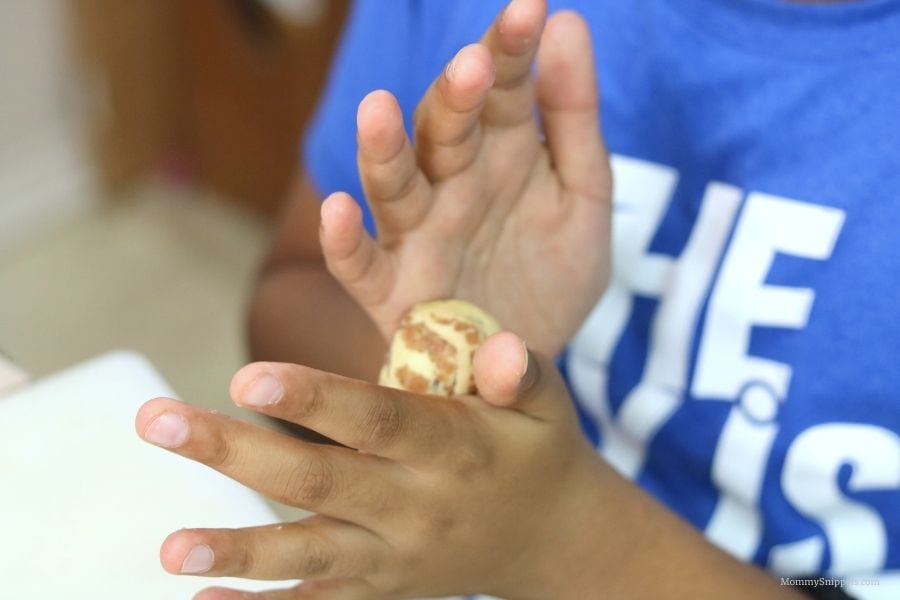 flatten the balls,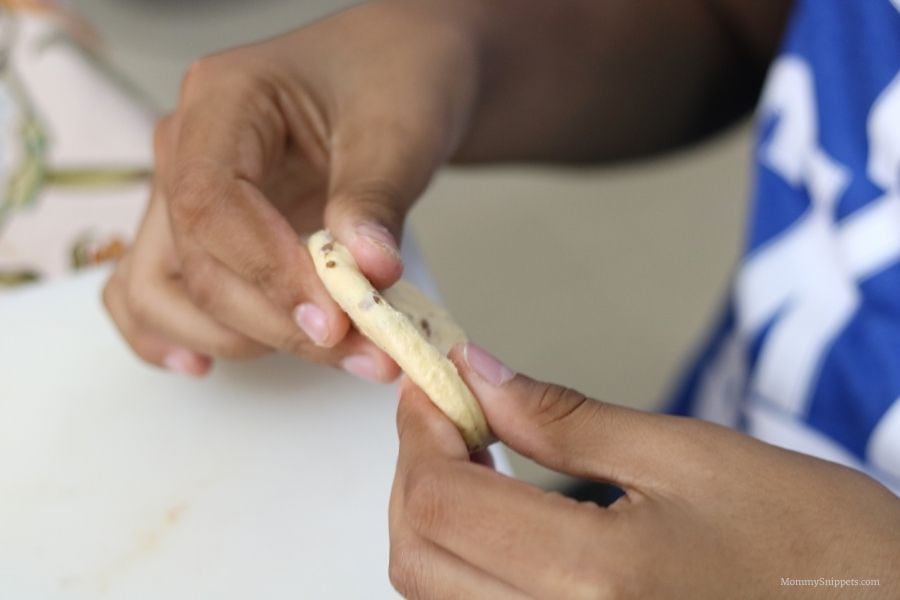 fill the centers,
and carefully form balls again.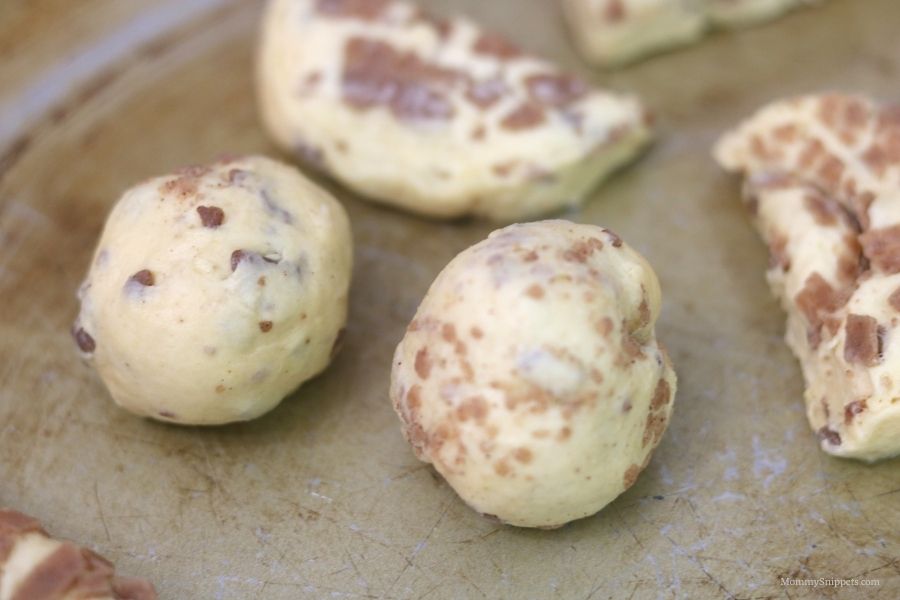 Effortlessly, that too.
I keep telling him I won't be surprised if he does something in the culinary world.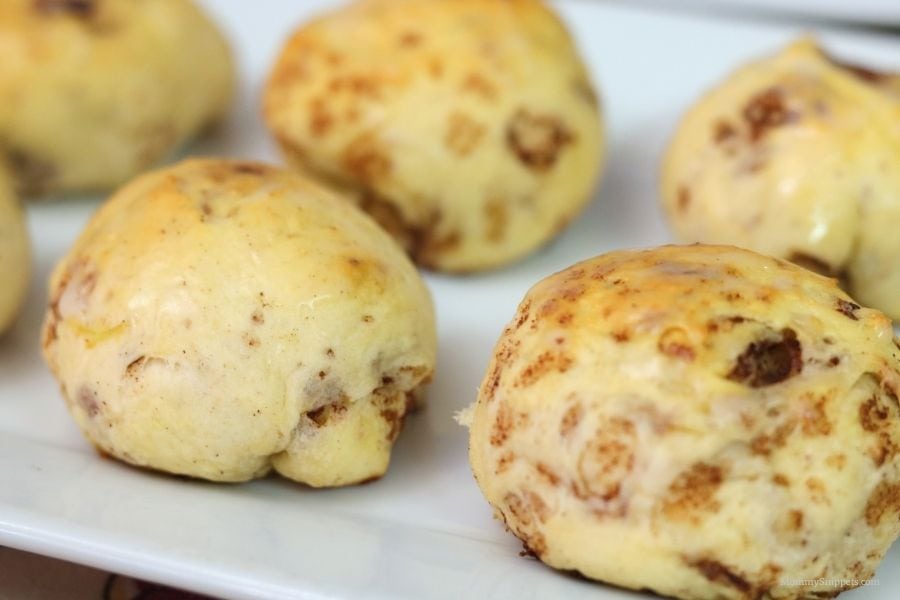 This kid loves doing stuff in the kitchen!
Here, give this recipe a try, and let me know what your family thinks.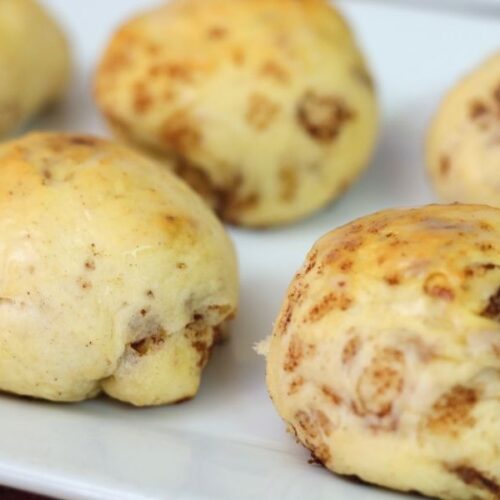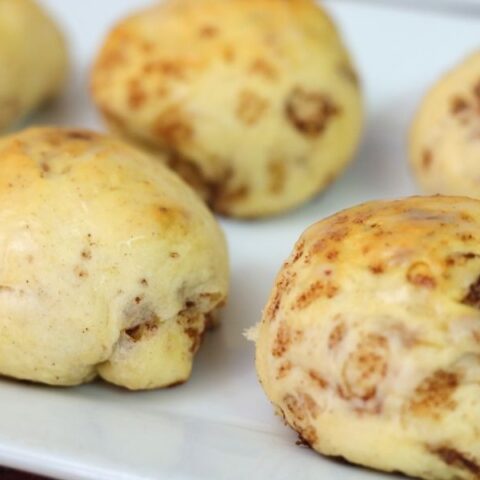 3 ingredient baked apple fritter rolls recipe
Yield: 16 small rolls

Prep Time: 10 minutes

Cook Time: 10 minutes

Total Time: 20 minutes

Easy 3 ingredient Apple Fritter Rolls, a tasty breakfast treat!
Ingredients
1 can Pillsbury Cinnamon Rolls (8 biscuits)
2 apples (red or gala)
1/2 tsp cinnamon powder
Instructions
Peel, core, and chop the apples, as small as possible. (The smaller your chunks are, the easier it is to fill the rolls.)
Preheat the oven to 400 degrees Fahrenheit
Place the chopped apples in a bowl and toss with 1/2 tsp cinnamon powder.
Now open the Pillsbury cinnamon roll and carefully remove the 8 dough portions.
Halve each dough portion by hand, or with a knife
Take one half, form it into a ball, with your hands and gently flatten it enough to be able to fill the center with at least a teaspoonful of apple chunks, and fold over the ends.
After adding the chopped apples, carefully fold the ends of the dough over, wanton-style, and then delicately roll it into the shape of a ball, using your hands. (It does not need to be a perfectly shaped ball)
When you have all 16 apple fritter dough balls ready, carefully place these on a lightly greased cookie pan.
Bake the rolls for 12-15 minutes, or till you see they turn golden brown on top,
When done, carefully pull the pan out of the oven and serve as is, or lightly brush the top with the icing included in the Pillsbury can. You won't need to use a lot. A light glaze over will make your Apple Fritter Rolls taste just right!
Notes
Feel free to play with this recipe. Swap apples with pears, or do an apple-pear mix. Include lightly toasted pecan bits.

These rolls would actually be the perfect addition to your Thanksgiving morning!
Why these would even make a great grab-and-go snack.
Or lunchbox addition for the kiddos!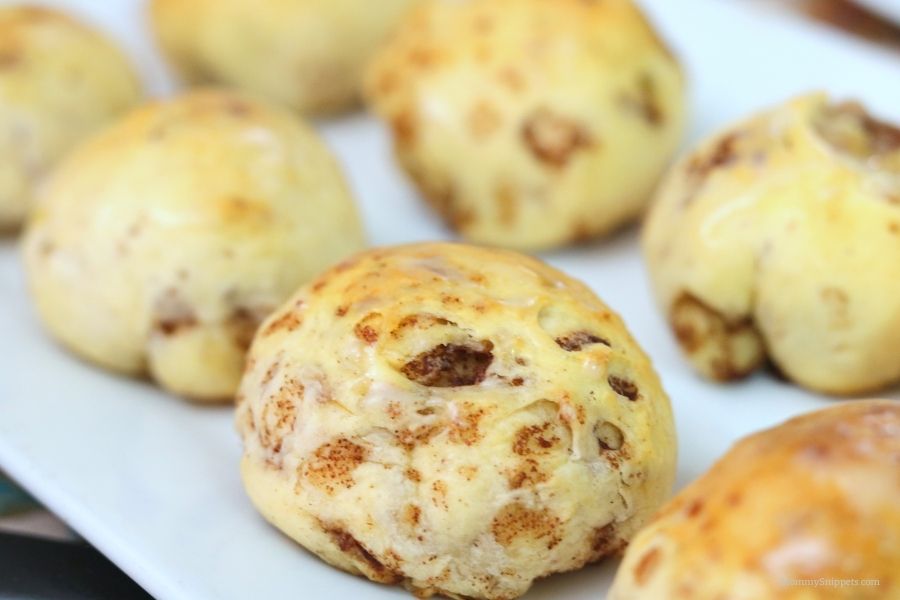 Feel free to get creative with the recipe.
Make an apple-pear mix (this apple-pear pie is proof that this a winning combination) or add toasted pecans.
You could even make a Baked Apple Fritter Braid by combining the dough.
Or mini Apple Fritter Donuts in this donut pan, too.
Serve these with these Baked Pumpkin Spice Donuts.
Yum!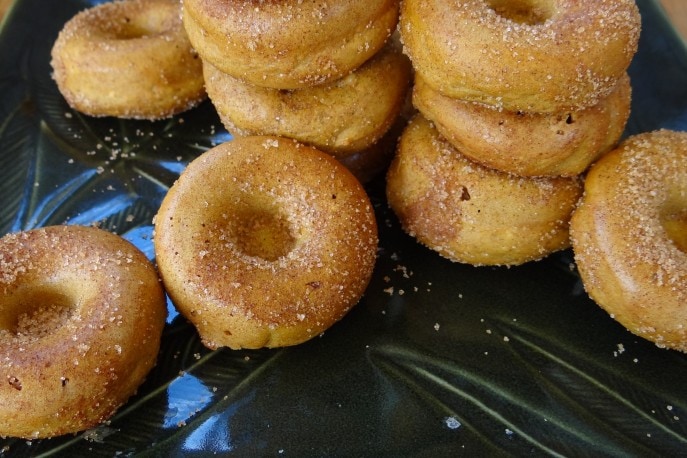 I think we will try that next!
There are more easy recipes.
Like these 3 ingredient favorites:
Easy 3 ingredients recipes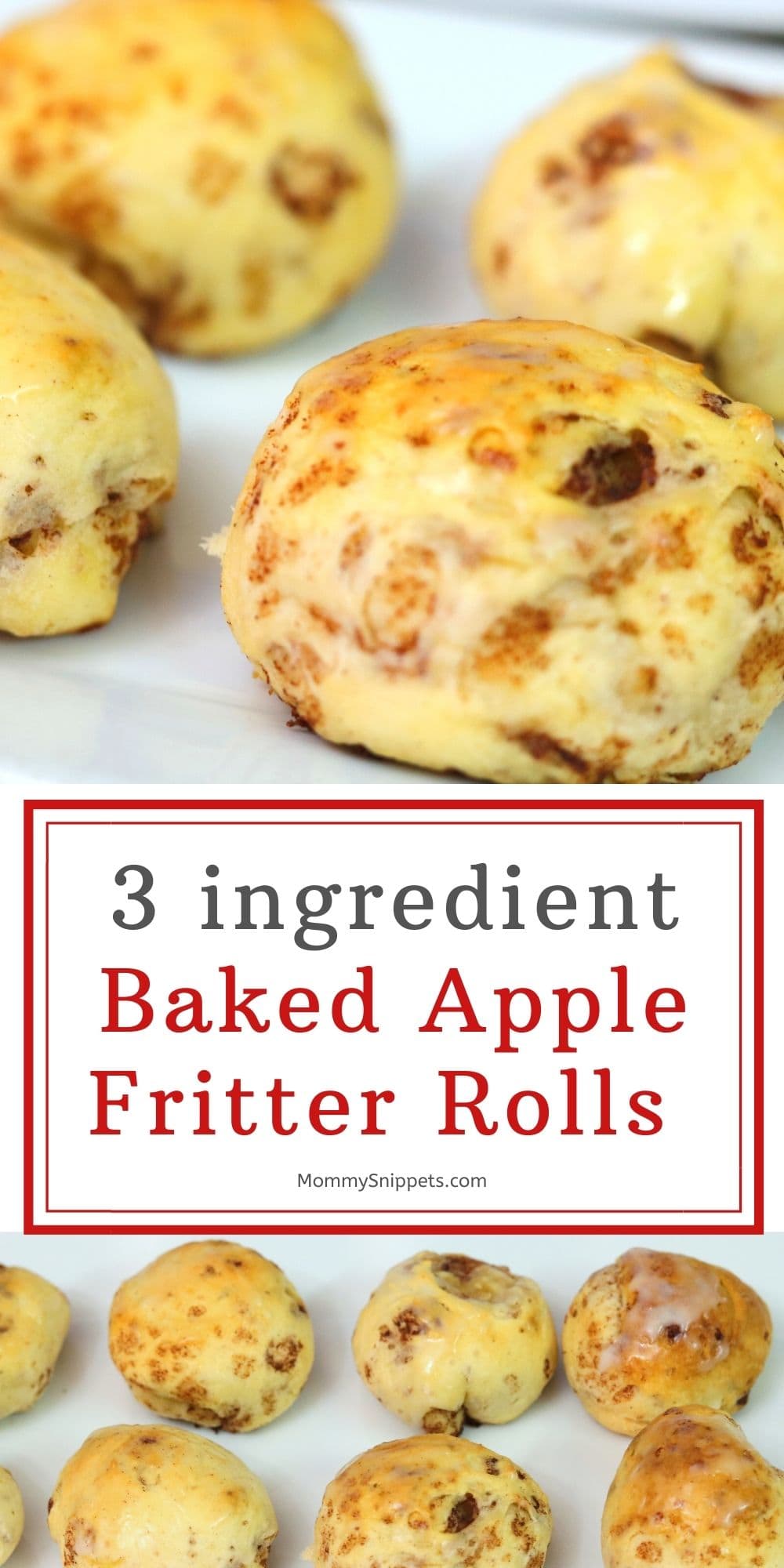 I'd love to hear from you. Hop over to chat with me on Facebook and/or Twitter