10 Ideas for Grandparents Day Gifts Grandpa and Grandma will love (+ Interview Cards!)
This post contains editorial samples and/or affiliate links to products I recommend. While this adds no additional cost to you, I will earn a small commission on any sales made.
My children are blessed with an amazing Grandma and Grandpa. Both live in India and it has been over three years since the kids have spent time with them. And as Grandparents Day draws closer, we're so thankful for technology that makes it easy for us to keep in touch. True, it's not the same, but we will take what we get. Grandparents Day gifts can get challenging if grandparents stay miles away but the ideas below will remind you that a gift isn't just a tangible token of love and appreciation, but can also be intangible.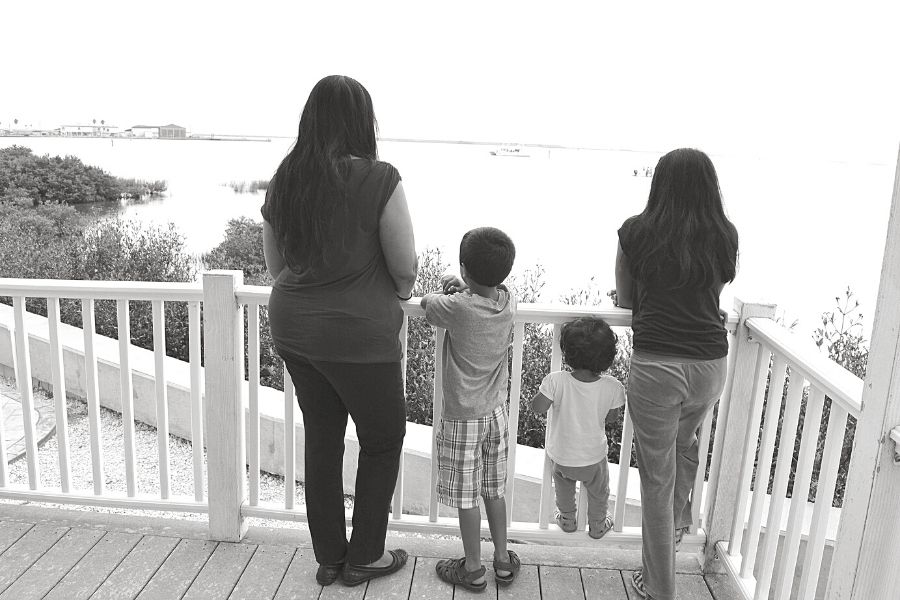 When is Grandparents Day
Grandparents Day is celebrated the first Sunday after Labor Day, here in the U.S.
In 1978, Congress passed a national legislation and President Carter signed the proclamation declaring Grandparents Day an official holiday.
What is Grandparents Day?
It's a day dedicated to celebrating our grandparents, far and near.
True, we shouldn't have just one day to remind our grandparents of just how much they mean to us, but just like we have an official Father's Day and Mother's Day, having a special day set apart for our grandparents is nice.
So, what can you get Grandpa and Grandma?
Ideas on Grandparents Day gifts they will love.
Irrespective of whether your child's grandparents stay close by or several oceans away, it's a day to let them know they're loved,
appreciated, and
valued in their grandchild's life.
A dedicated day to say I love you, grandparents.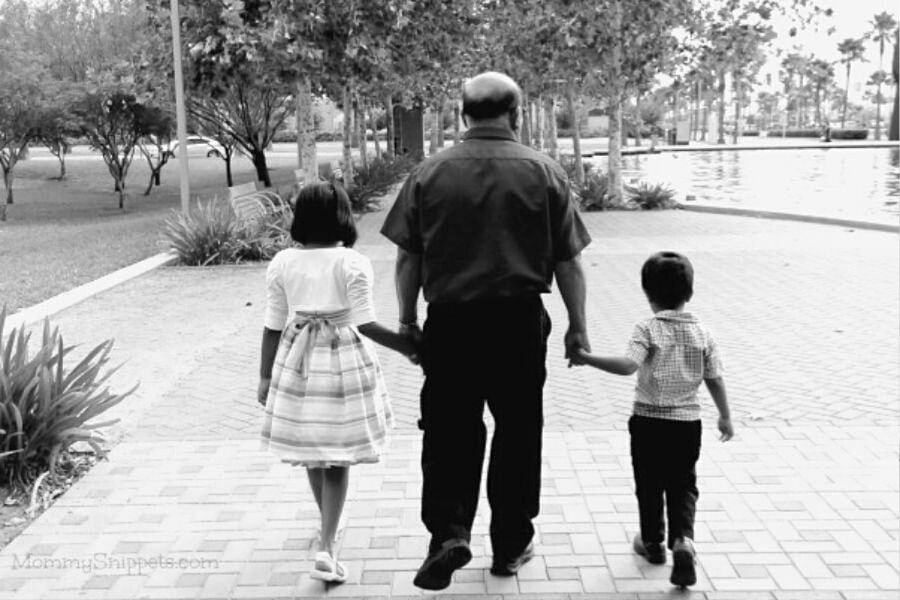 Yes, this includes grandparents by blood and those adopted in love.
There are several ways the grandchildren can do this:
1. Visit or call Grandpa and/or Grandma
If your child's grandparents stay close by, visit them on the holiday.
Else, have your child pick up the phone and tell Grandpa and Grandma they're loved.
Better yet, Facetime or jump onto a WhatsApp video call or Zoom.
Something as simple can brighten their day in a big way.
2. Make a homemade gift.
A LOVE book would be something they would treasure for years.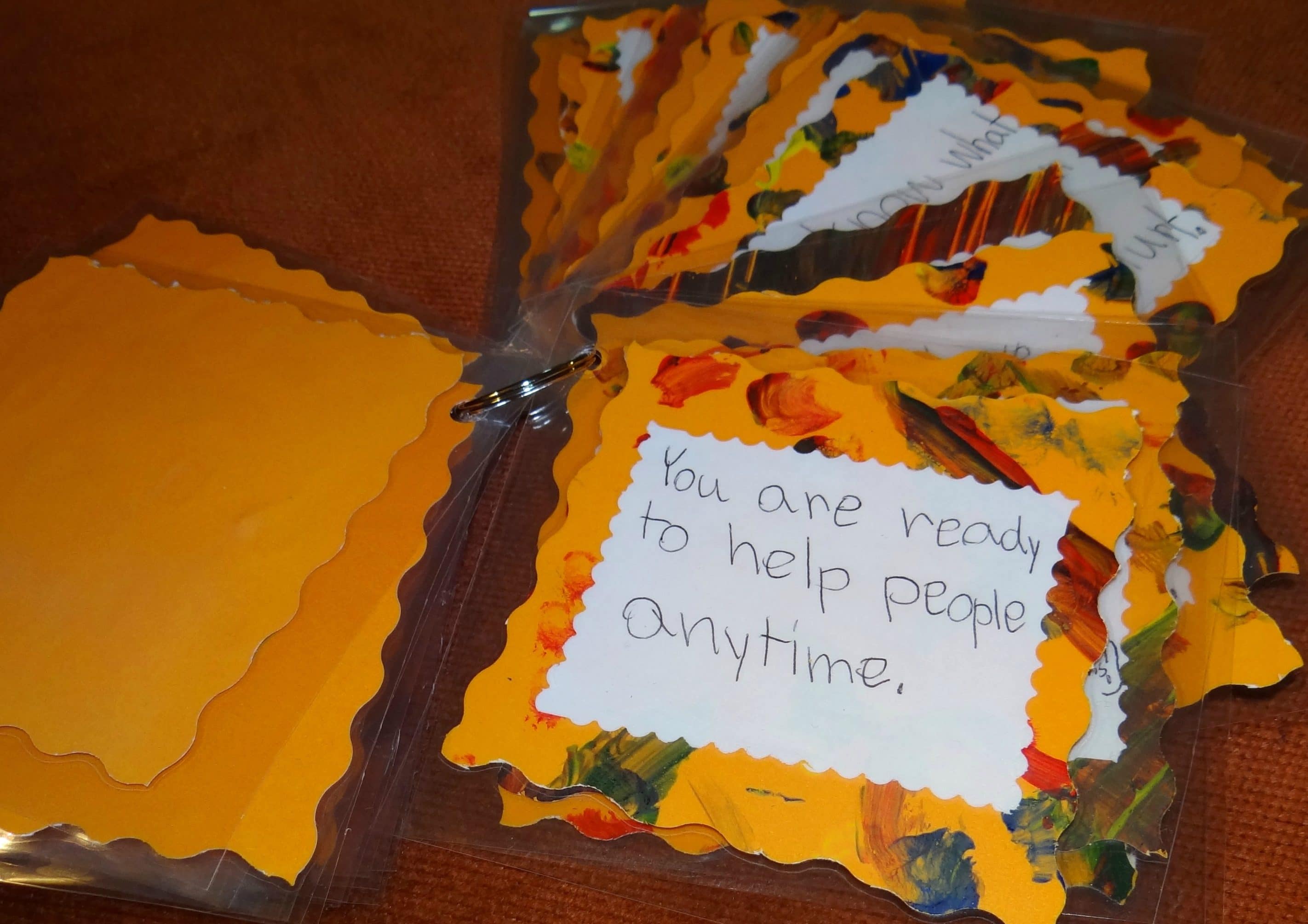 3. Spend time doing what Grandpa and/or Grandma want to do.
If they stay close by and things are calm in the area, with the current pandemic situation we're in, dedicate the day to doing activities that Grandpa, Grandma, and the grandchildren enjoy.
If your area is still considered a hot spot, consider moving those activities to a virtual platform.
Play a game or paint together.
4. Have Grandpa or Grandma read a book.
Or if you have a young reader who would love to read to Grandpa and Grandma, encourage them to pick a favorite book or two and read to them, in person, over the phone, or virtually.
I love you Grandma and I love you Grandpa are perfect for younger kids and a sweet book for Grandpa and Grandma to listen to.
Grandma's Favorite by Kane Miller is another book they will love.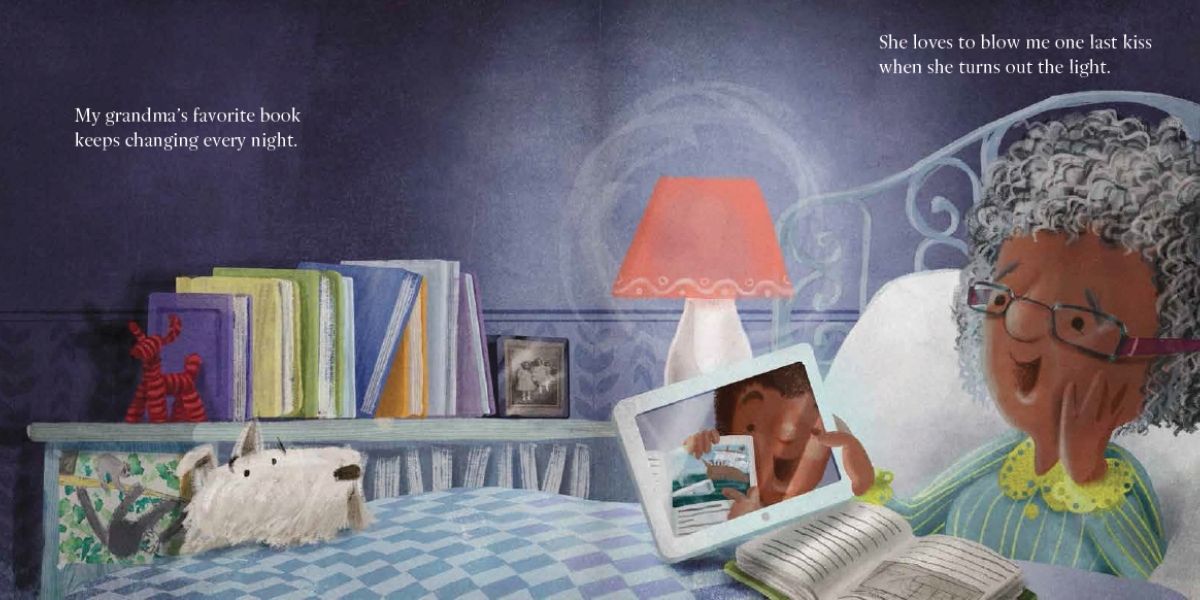 5. Have your kids interview Grandpa and/or Grandma.
This is a great way to get your child to learn more about what life was like when Grandpa/Grandma were children.
Grandparents love sharing their hearts, and this is a sweet way for your child to bond with Grandpa and Grandma.
Instead of a separate All About Grandpa printable or All About Grandma printable, I thought it would be fun to design All About My Grandparent Interview Cards.
This printable pack holds 36 interview question cards in all and a set of 9 blank cards to jot down your own questions.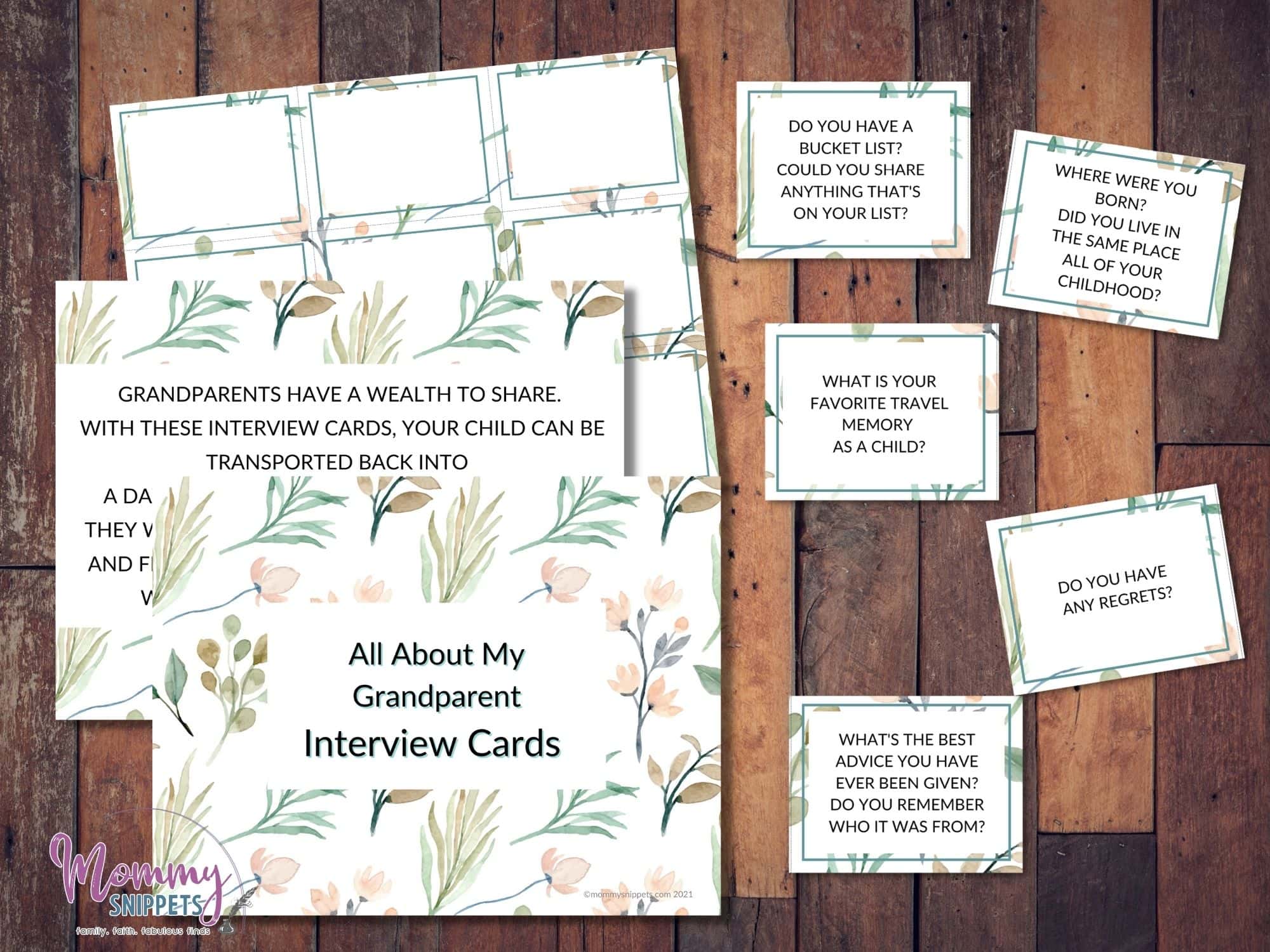 6. Send them a care package.
Perhaps a coffee-themed package, baked treats, or even an assortment of healthy snacks.
Self-care gift baskets are also very popular.
7. Have your child make a card
A classic fingerprint or handprint card is always treasured, especially if you start a tradition of giving one each year.
Don't you just love those?
8. Gift them a keepsake journal, which later becomes a gift for the grandkids!
Have you seen these beautiful journals that grandparents can gift their grandchildren?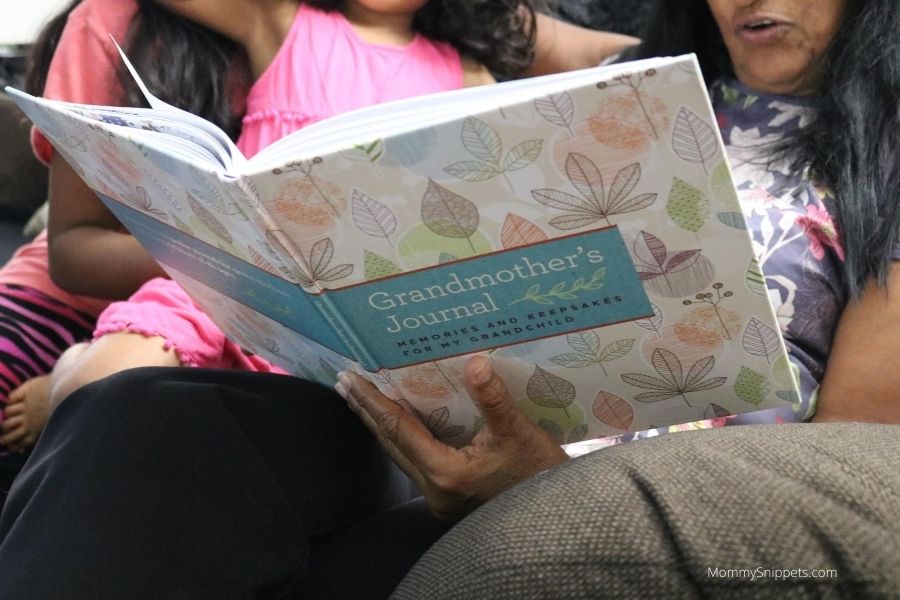 Grandmother's Journal: Memories and Keepsakes for My Grandchild and Grandfather's Journal: Memories and Keepsakes for My Grandchild are, to put it simply, a beautiful record of grandma and grandpa's childhood, sweet memories from their lives, words of wisdom, and more.
It's like bottling their legacy into a journal and blessing their grandkids with the same.
9. Photo gifts
You can never go wrong with canvas photo gifts, photo books, photo throws, calendars or mugs.
If their grandchild is on the same, the gift will be treasured and set up in a place of prominence.
10. Sentimental gifts
Any gifts reminding them of their grandkids is always loved. Here are some recommendations:
How does your family celebrate Grandparents Day? Do you have any ideas for Grandparents Day gifts, to add to this list?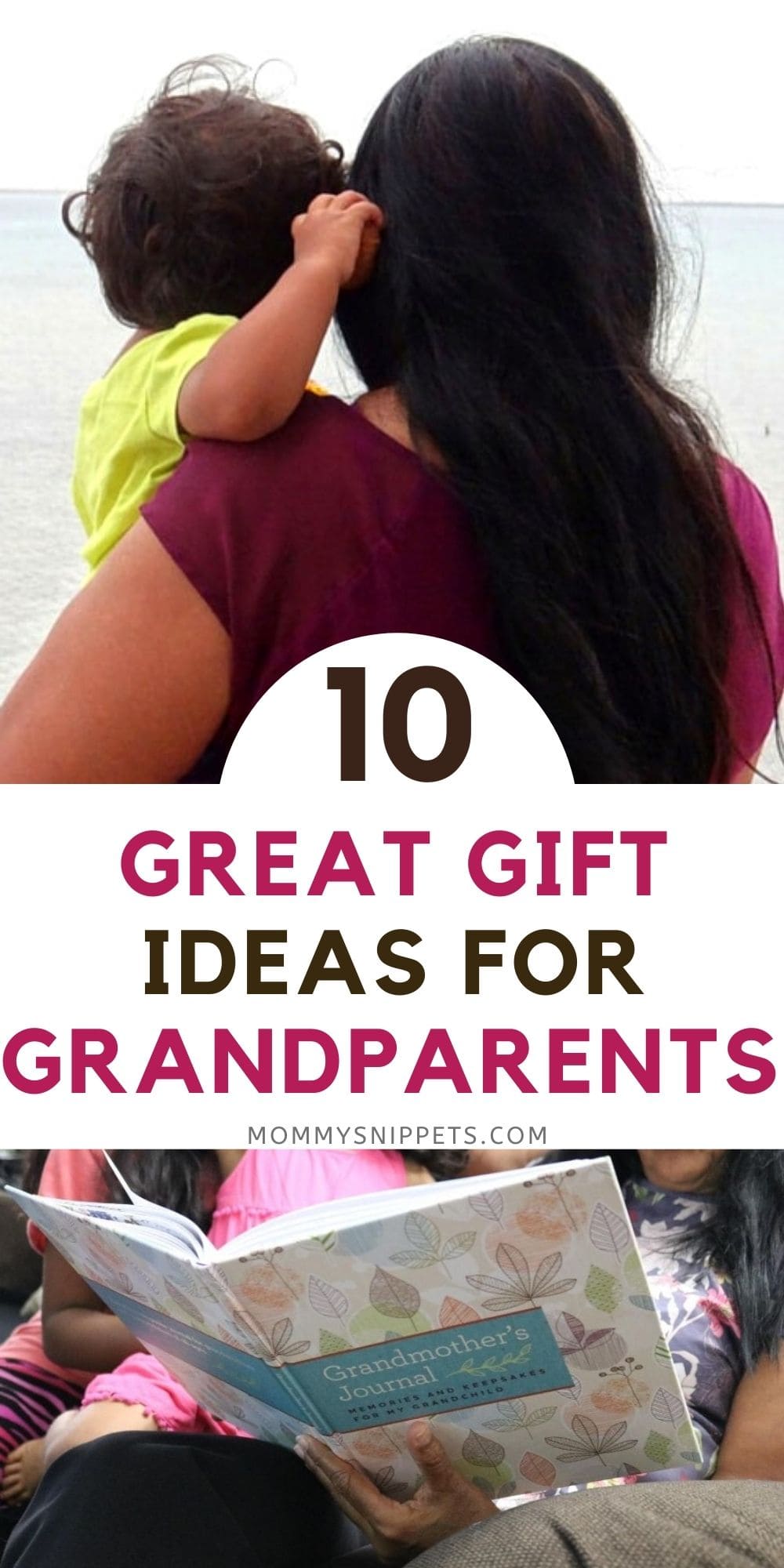 I'd love to hear from you. Hop over to chat with me on Facebook and/or Twitter