Wholesome Morning Glory Muffins.
This post contains editorial samples and/or affiliate links to products I recommend. While this adds no additional cost to you, I will earn a small commission on any sales made.
While browsing through recipes for a breakfast muffin with punch, I found Jaclyn's Morning Glory Muffins recipe. I have to admit that while it was everything I would have loved to bite into, our family's decision to eat healthier pushed me to make several modifications that hopefully will encourage you to try this recipe out.
These grab-and-go muffins are wholesome…
and yes delicious.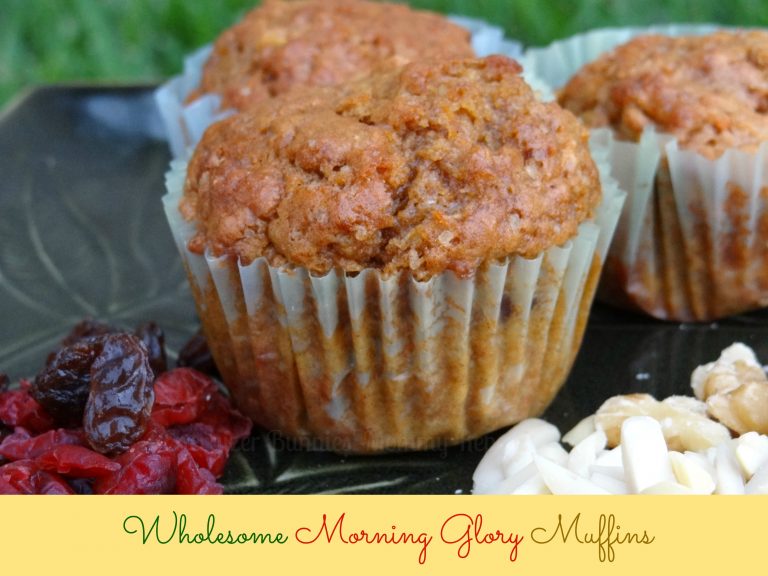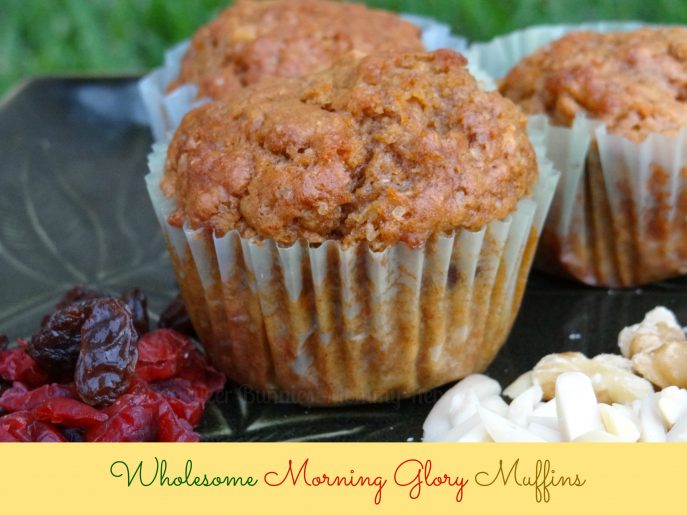 Honestly what else could you expect when you're handed over a muffin crammed with raisins, cranberries, apple chunks, carrot bits, zucchini grates, walnut chips and almond slivers?
Mmmmm!
Here's how you make these packed with punch
Wholesome Morning Glory Muffins.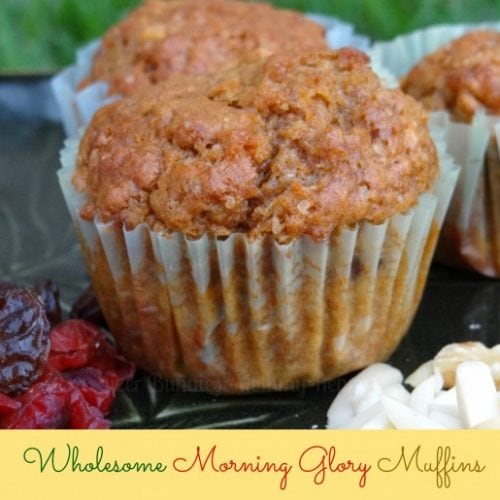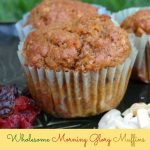 Wholesome Morning Glory Muffins.
If you don't have zucchini omit this and do 2 cups carrots instead.
Course:
Breakfast muffins
Ingredients
1

cup

whole wheat flour

1

cup

all purpose flour

1/2

teaspoon

salt

2

teaspoons

baking powder

1/2

teaspoon

baking soda

1

tablespoon

ground cinnamon

2

eggs

1/2

or 3/4 cup honey - based on how sweet you'd like this

or 1 cup sugar

1

tablespoon

vanilla essence

1/4

cup

coconut oil

1/2

cup

unsweetened applesauce

1

cup

grated carrots

1

cup

grated zucchini

1

apple peeled and chopped into mini chunks

I used gala

1/2

cup

dried cranberries

1/2

cup

raisins
Instructions
Pre-heat the oven to 375 degrees.

In a bowl, mix together the dry ingredients- whole wheat flour, all purpose flour, salt, baking soda, baking powder and the walnut + almond mix.

In a separate bowl /your mixer, whip the eggs till they're slightly frothy.

Add in the honey/sugar and mix well.

Now add the applesauce, coconut oil and vanilla essence to the egg mix.

Now throw in your carrots, zucchini, raisins and cranberries. Mix well.

Gradually add to the wet mix your dry mix and ensure it blends well.

Pour out the batter into prepared cupcake wrappers on the muffin tray, ensuring you fill this up to 3/4th the level only.

Bake for about 15 minutes. (Timing may vary based on your oven, so test to see if the batter is baked through by running a toothpick through. If it comes out dry, you're good to go!)
If you feel you have more muffins than you'd like on your hands, be generous and share them out. These are so good!
You will have people asking you to whip up batches for more…
And you may even end up with the title of the Morning Glory Queen/King!!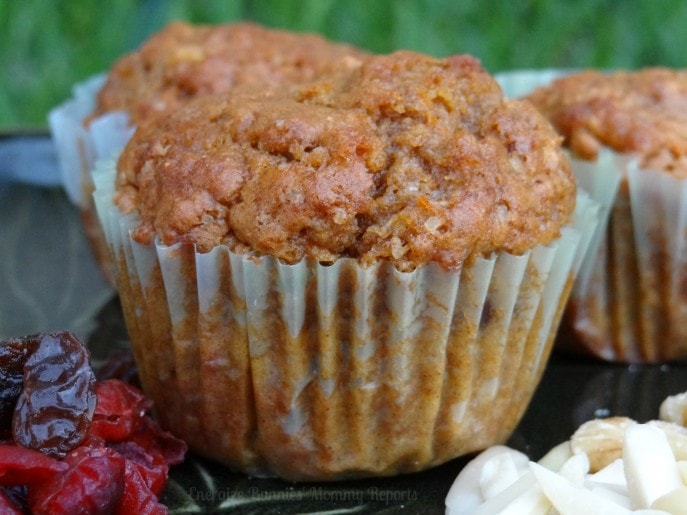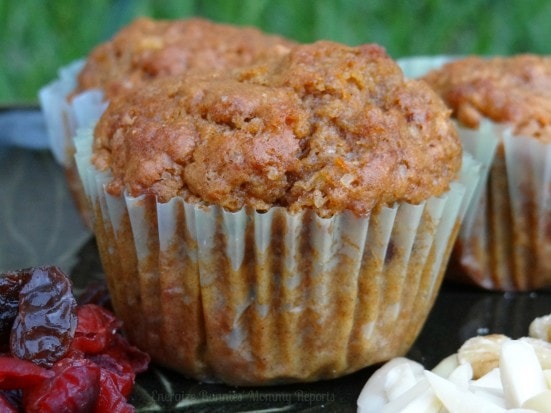 Do you have a favorite on-the-go breakfast recipe that just rocks?
Feel free to share a link in the comments!