Thankful Turkey Toilet Paper Roll Craft
This post contains editorial samples and/or affiliate links to products I recommend. While this adds no additional cost to you, I will earn a small commission on any sales made.
One of my favorite Thanksgiving crafts of all time is the Thankful Turkey toilet paper roll craft we made with Ana when she was an itty bitty toddler.
With the holidays coming up I'm sure you must be like me, trying to find ways to cut corners and save a little extra for the expected and unexpected splurges that lie ahead.
My children love doing crafts so you will find random things from around the house, frugally salvaged to use in projects, stashed away safely in the supplies drawers.
Things like packing peanuts, toothpaste containers, the backs off used notepads, and even toilet paper rolls, which means we just have to make a toilet paper roll turkey, right?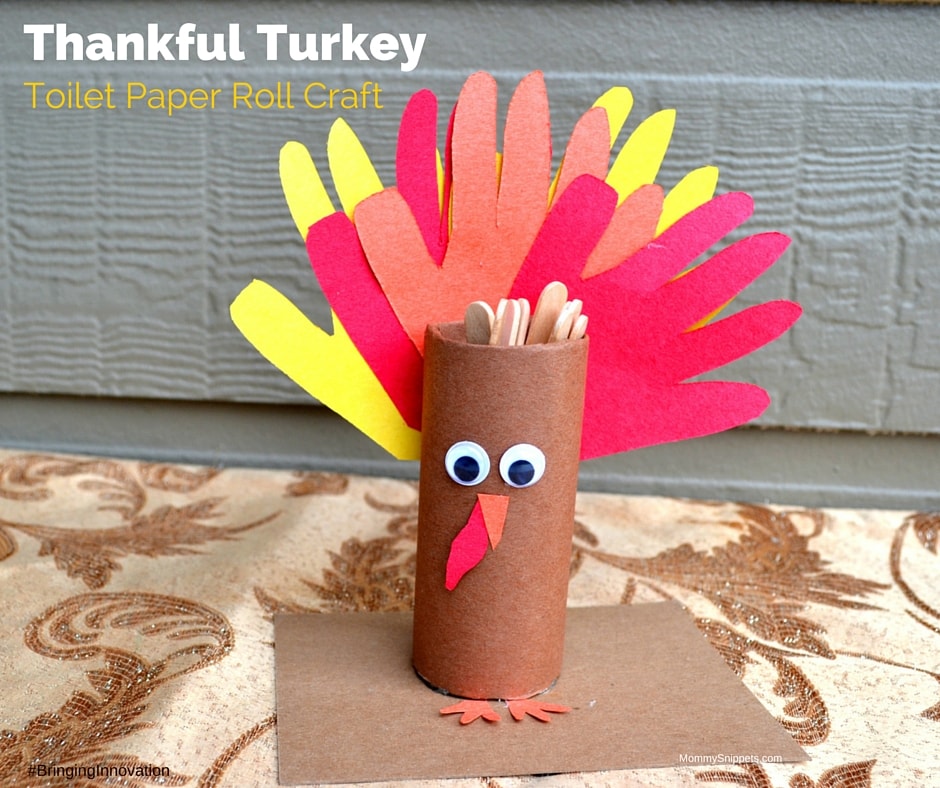 Thankful Turkey Toilet Paper Roll Craft
November is one of my favorite times of the year.
I love being able to find new ways to encourage our children to be grateful in the little things and give back or serve in areas/avenues we haven't done so in earlier years.
This past week, Baby Girl and I made a Thankful Turkey for our family.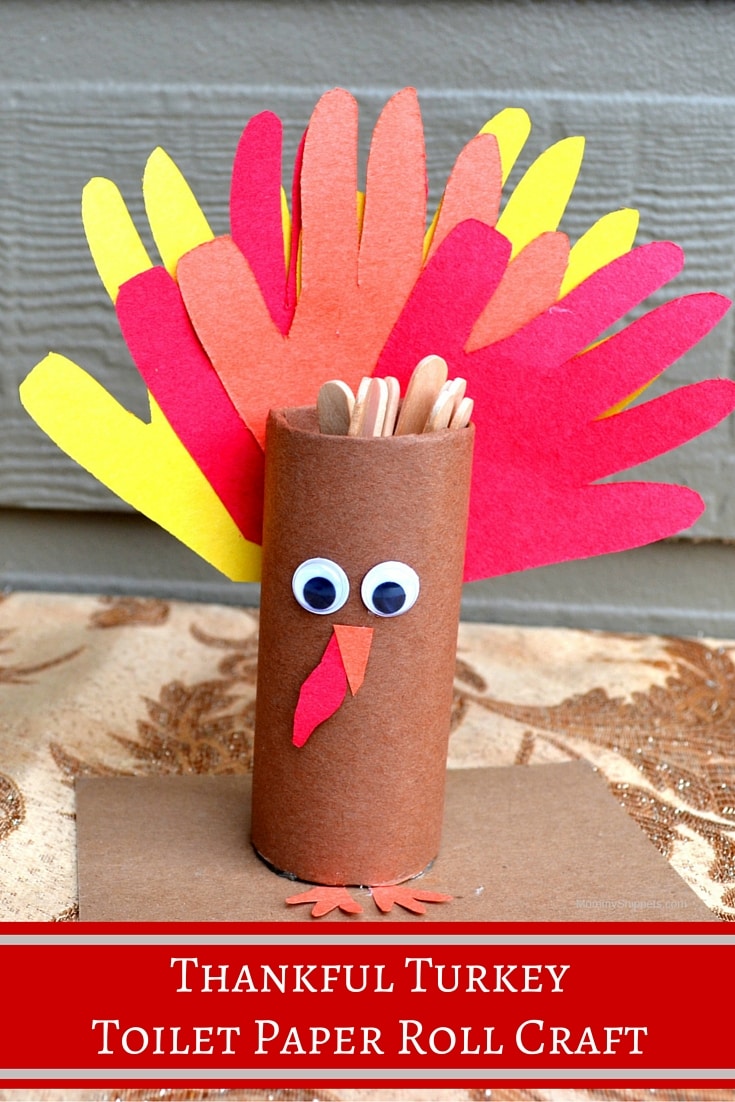 This turkey toilet paper roll craft is ever so easy to make with the kids.
I love that his tail feathers are made using the child's hand outline, thereby making him a sweet keepsake craft to save over the years.
Materials required to make a Toilet Paper Roll Turkey:
1 toilet paper roll
Construction paper– brown, orange, red, yellow- 1 sheet of each color
A pair of scissors
A pencil (not pictured in the photograph)
Craft sticks and a marker (also not pictured. A certain little being took off with a few supplies!)
Optional: the back of an old notepad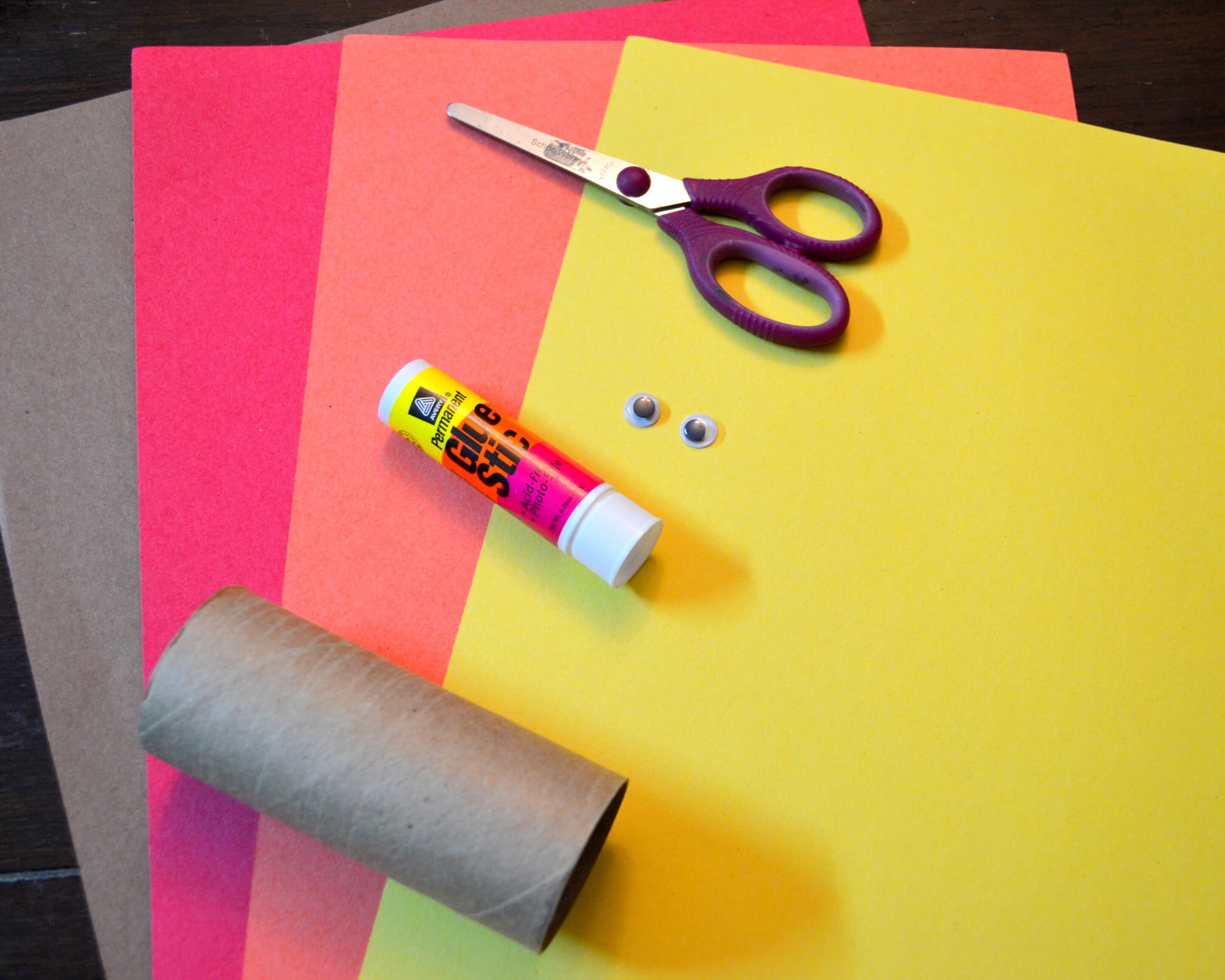 Instructions:
1. Draw the outline of your child's hand on the red, orange, and yellow sheets.
Do two of each color, cut the outlines, and set them to the side.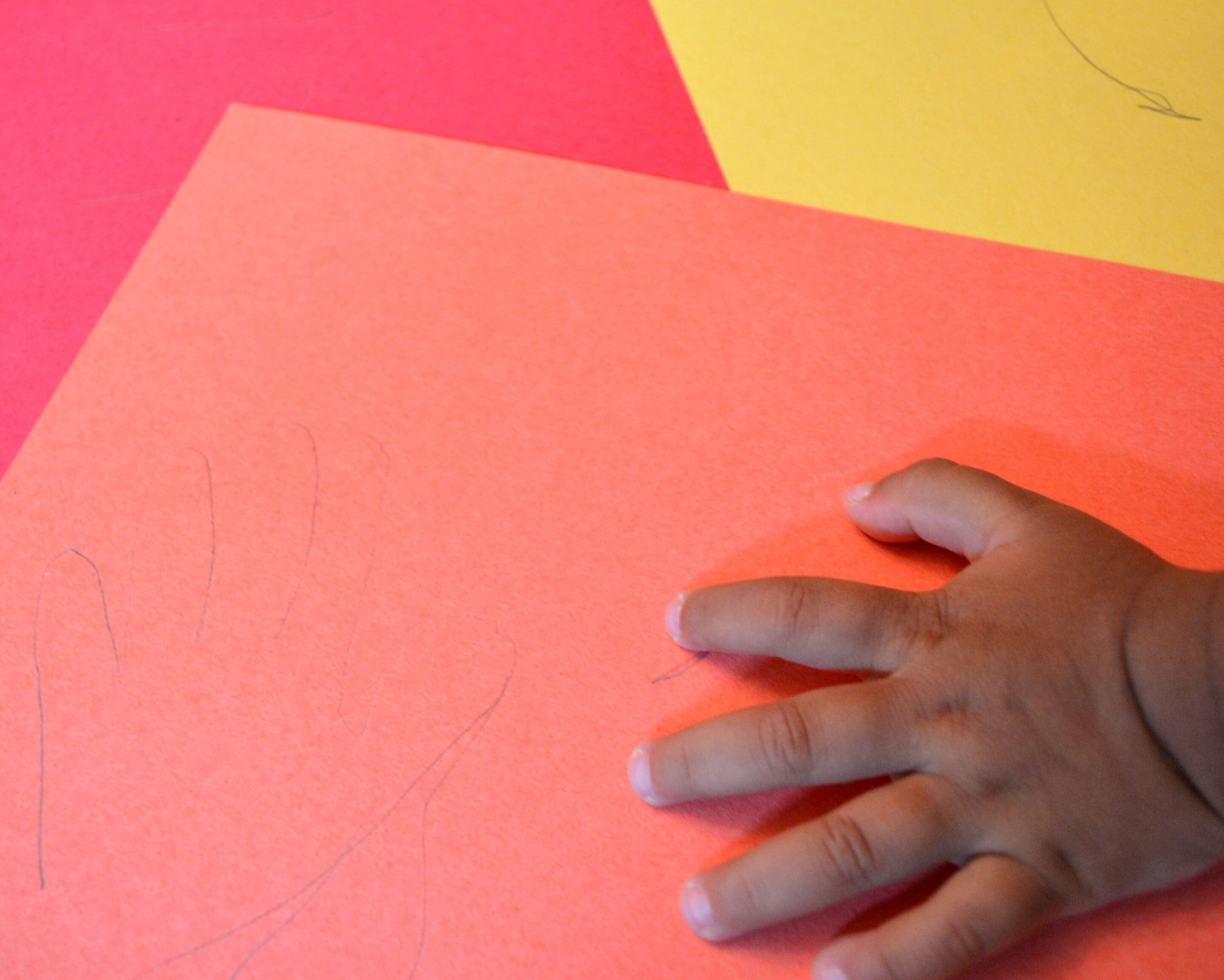 For younger children, just draw one outline, fold the sheets and use that as a template to cut the rest.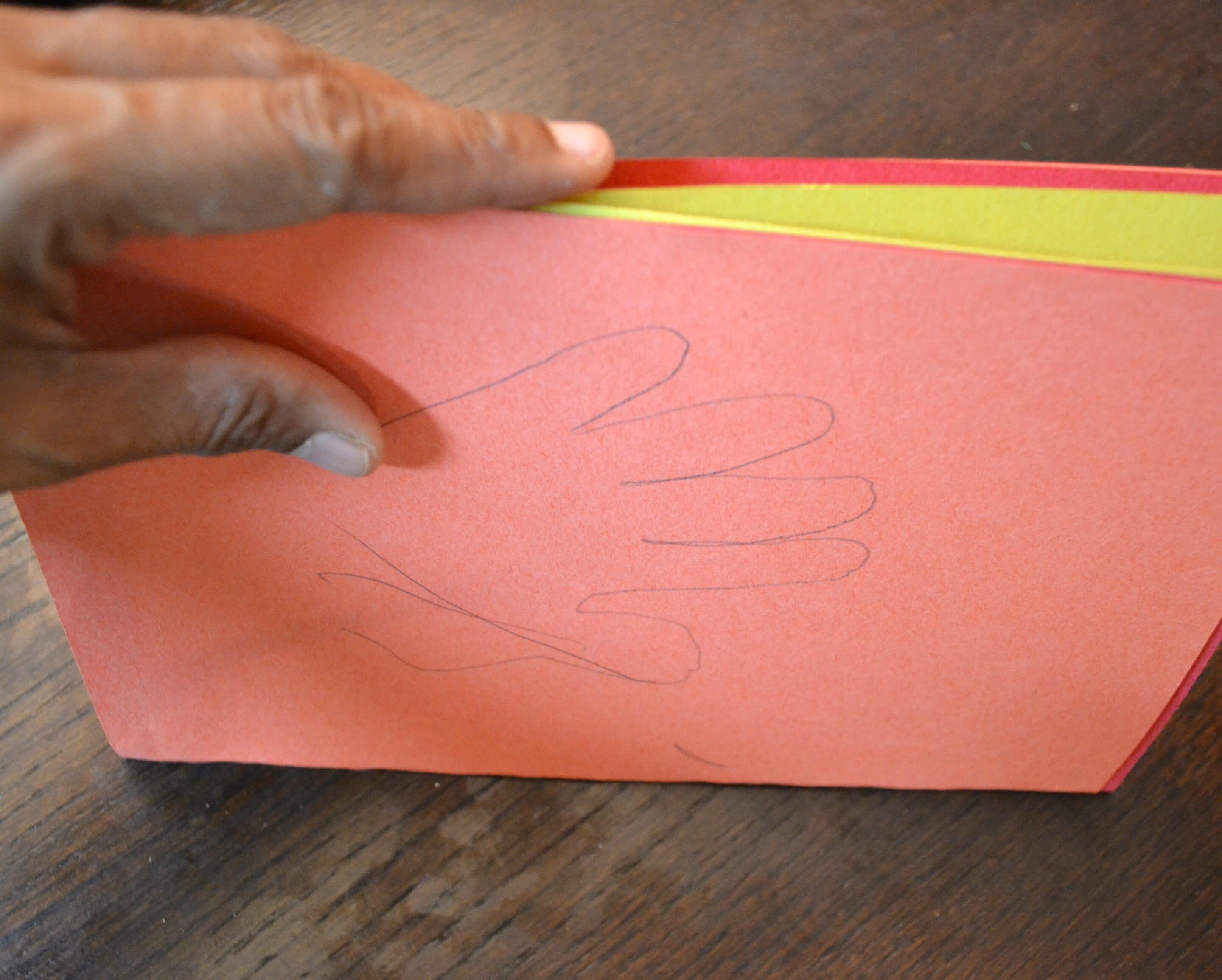 2. Now cut a strip of brown paper, enough in size to wrap around the toilet paper roll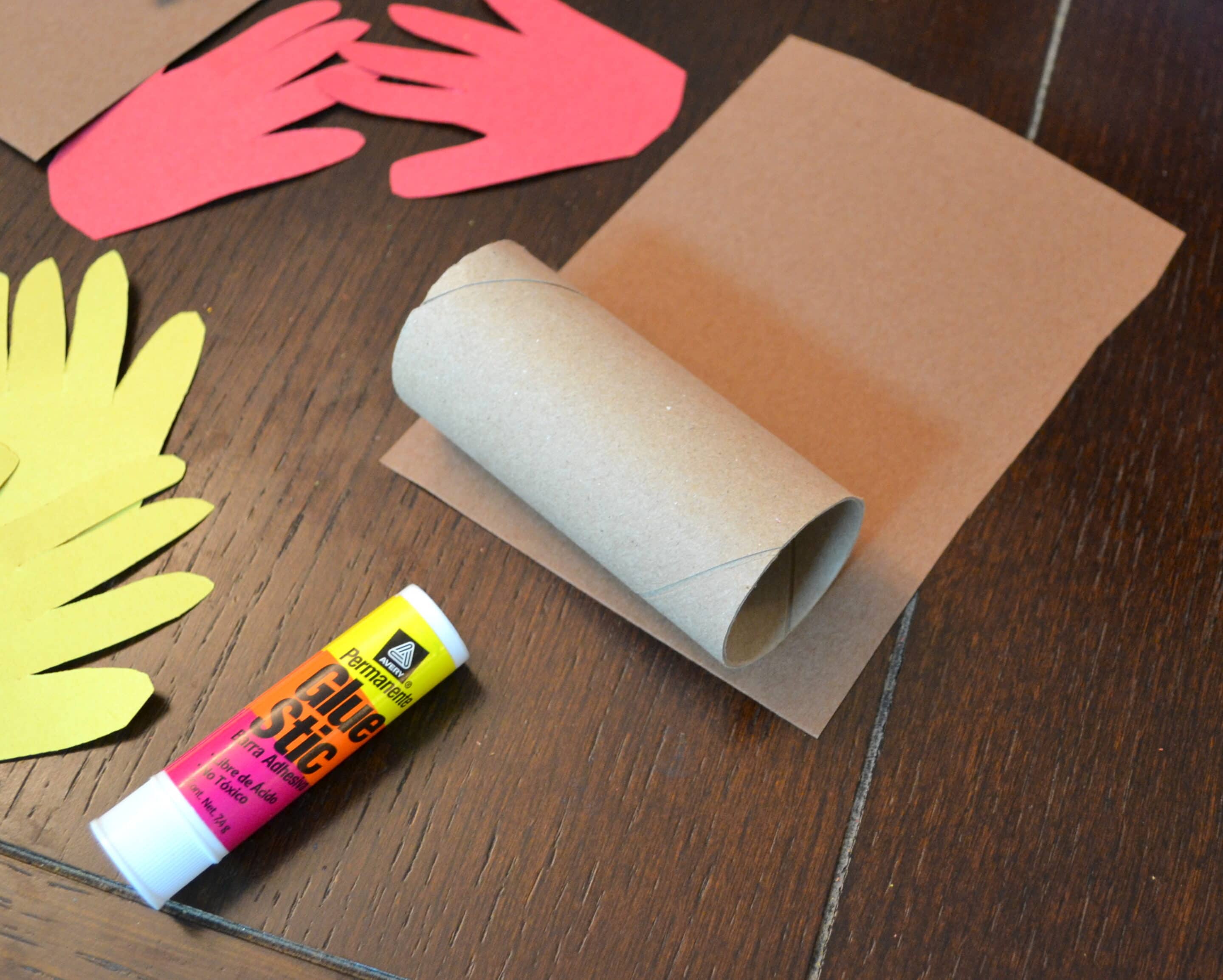 and to tuck in on either side.
Ensure you glue the paper on well.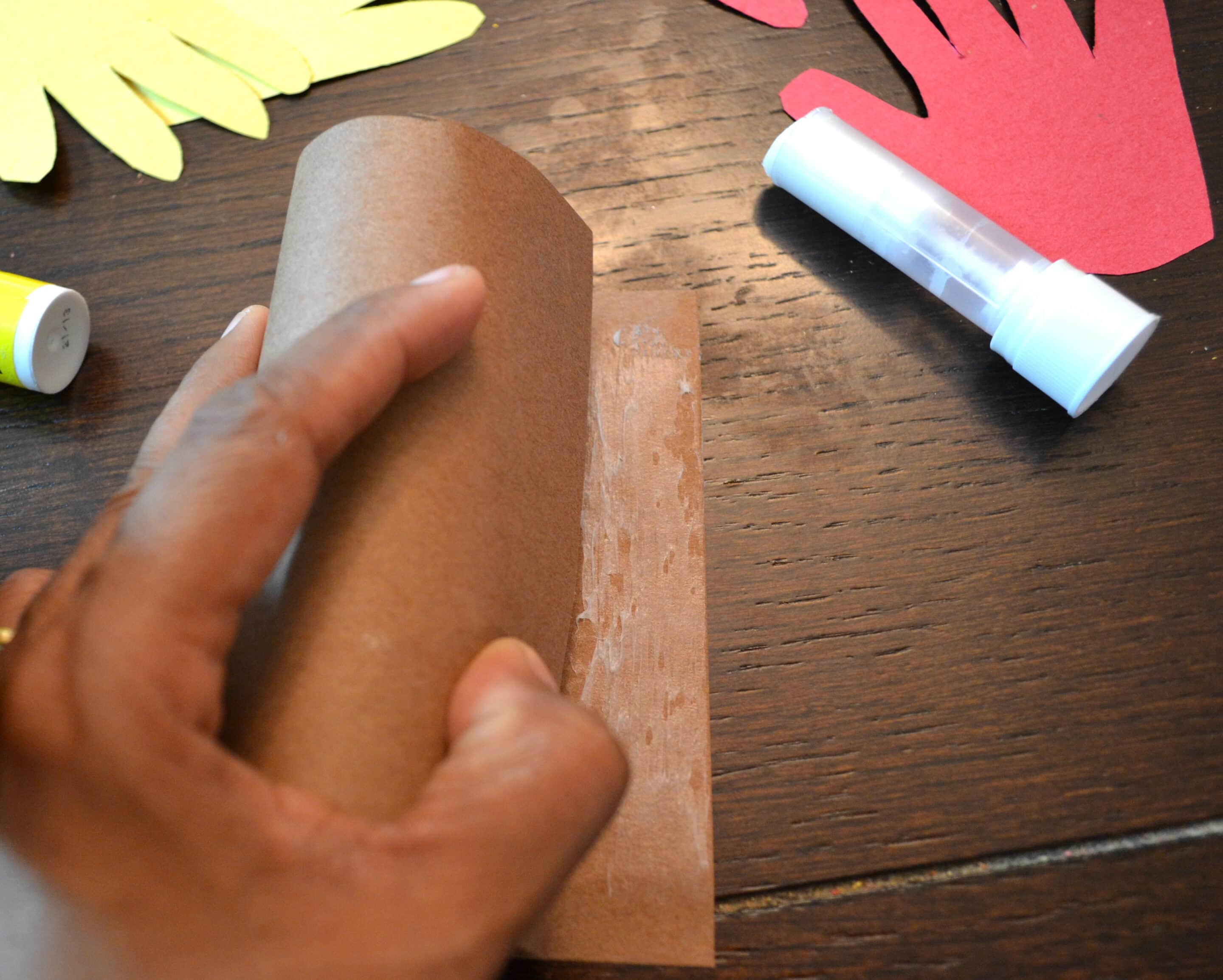 3. Now glue the eyes on.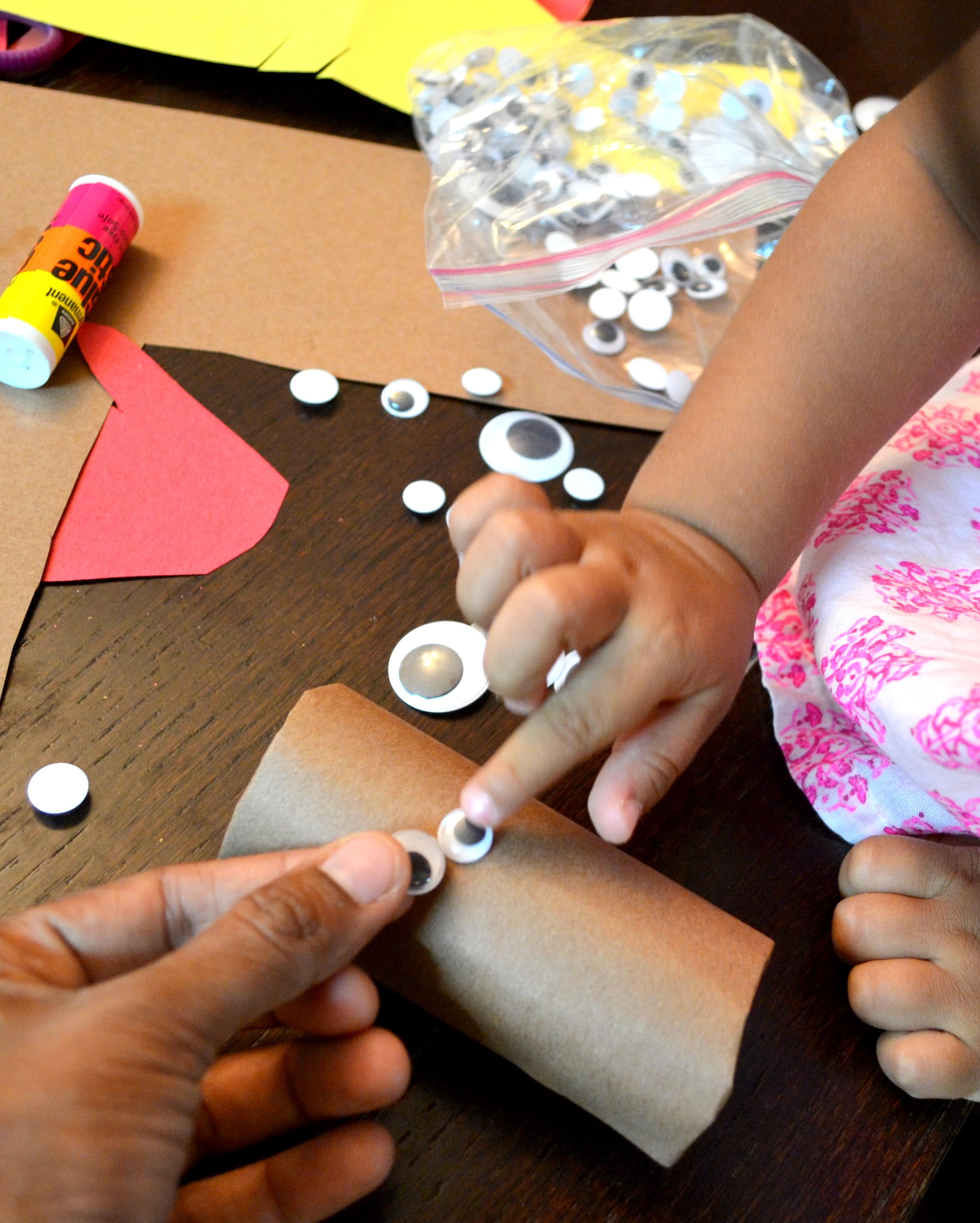 4. Once this is done you can begin gluing the tail feathers onto the other side of the roll.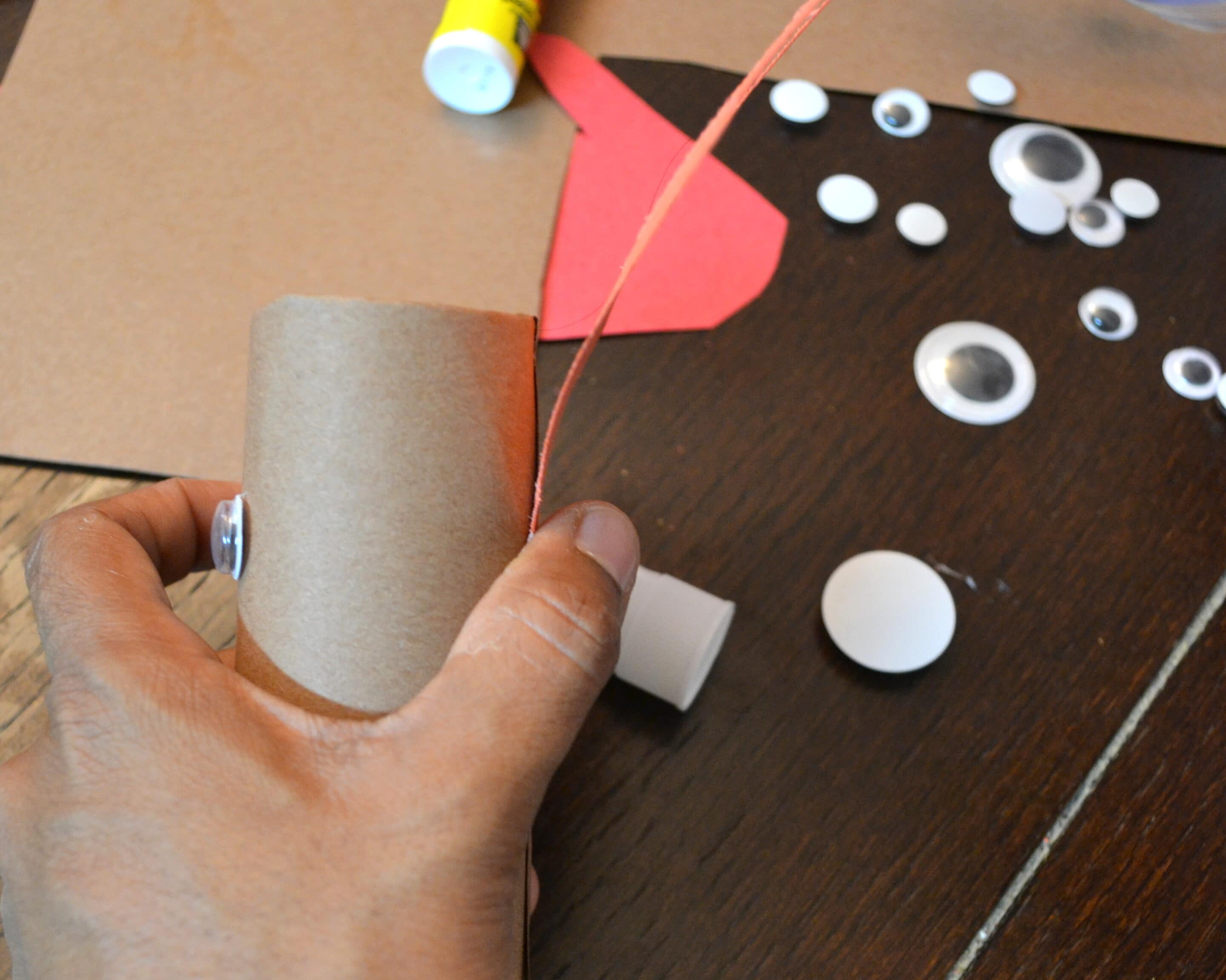 Layer each handprint, ensuring each one is glued on well.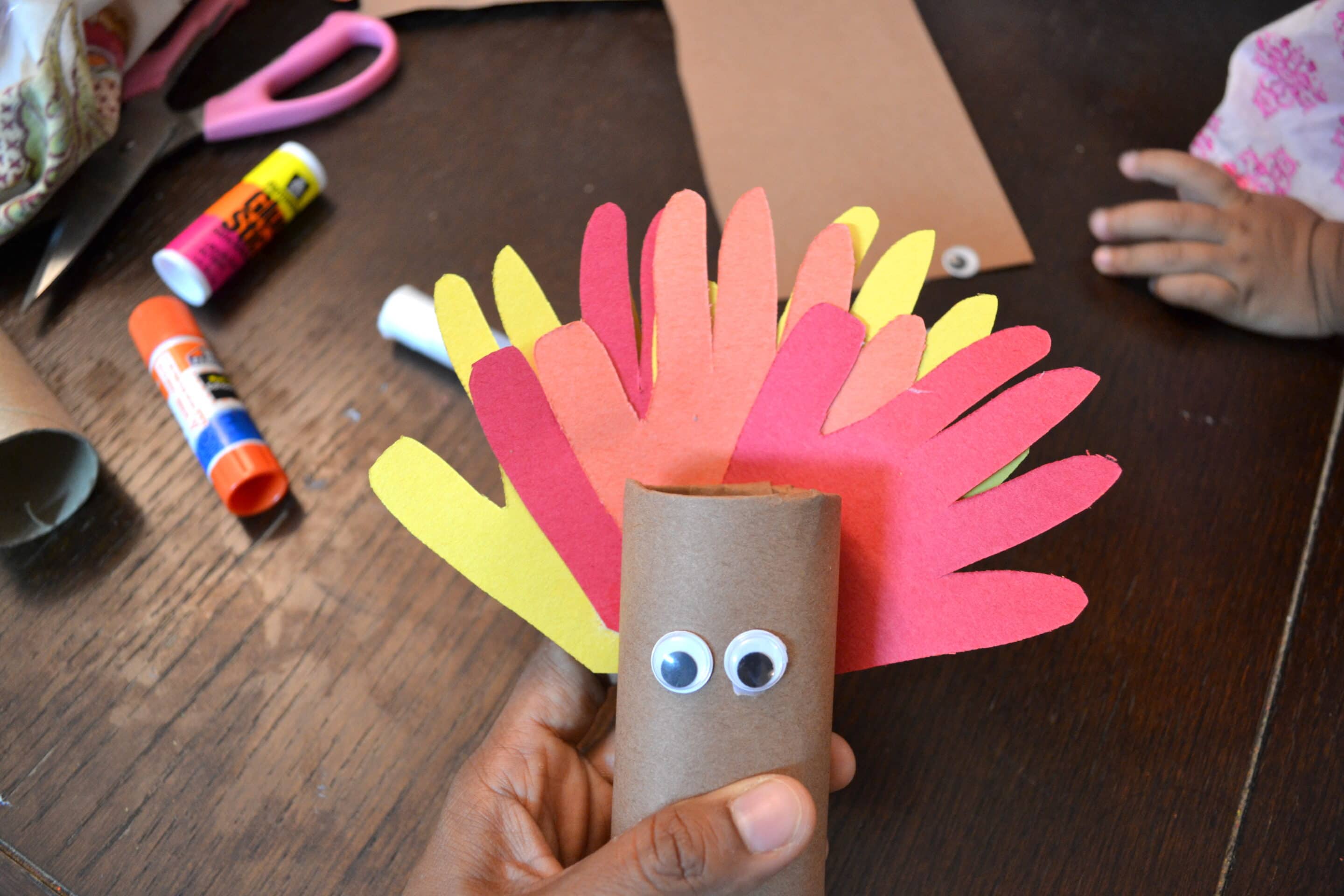 5. Now you can either take the back of an old notepad (cut to size) or the remaining brown paper to create a platform for Mr. Turkey to stand on.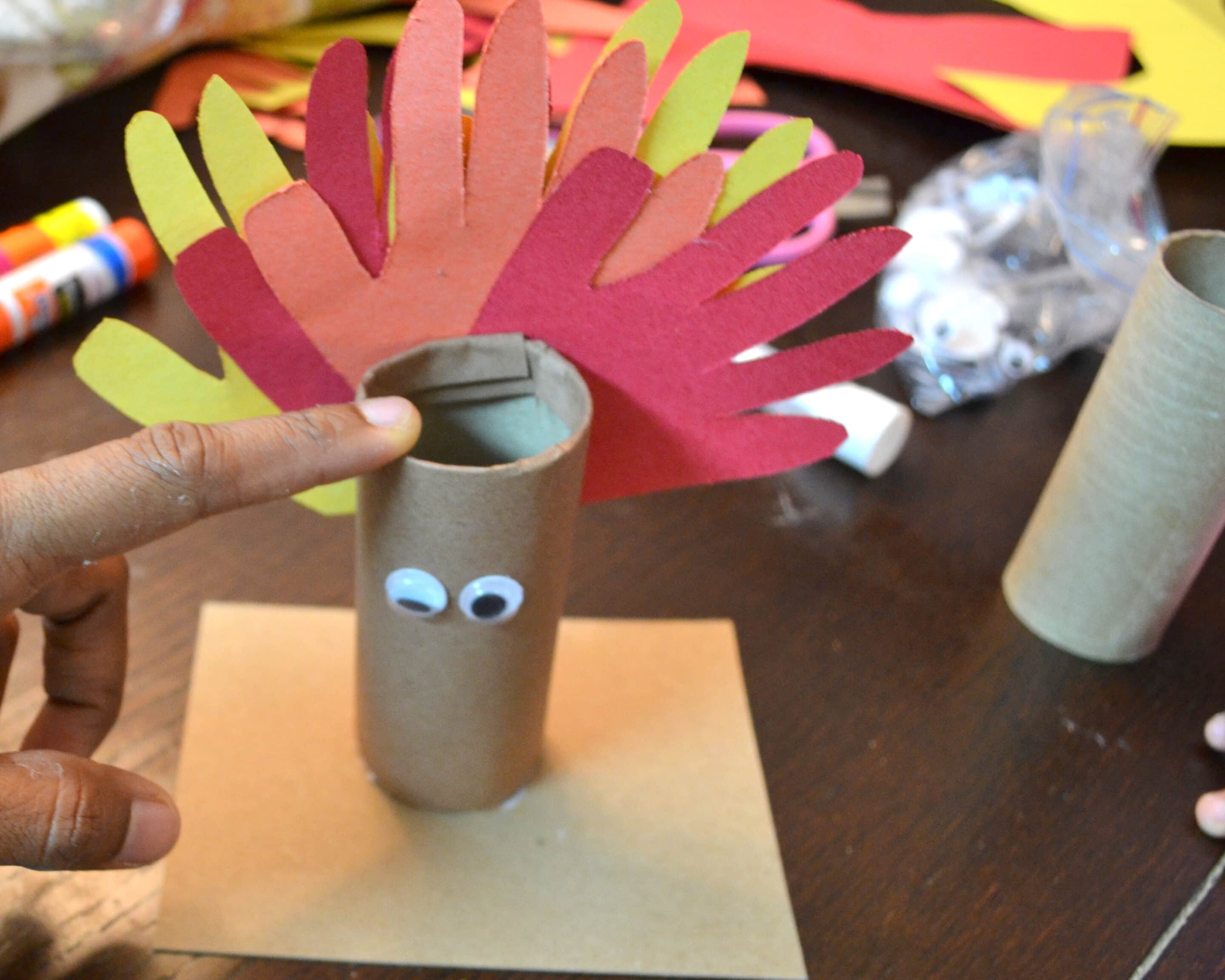 6. Complete the turkey by drawing, cutting out, and gluing on an orange beak, a red snood, and feet.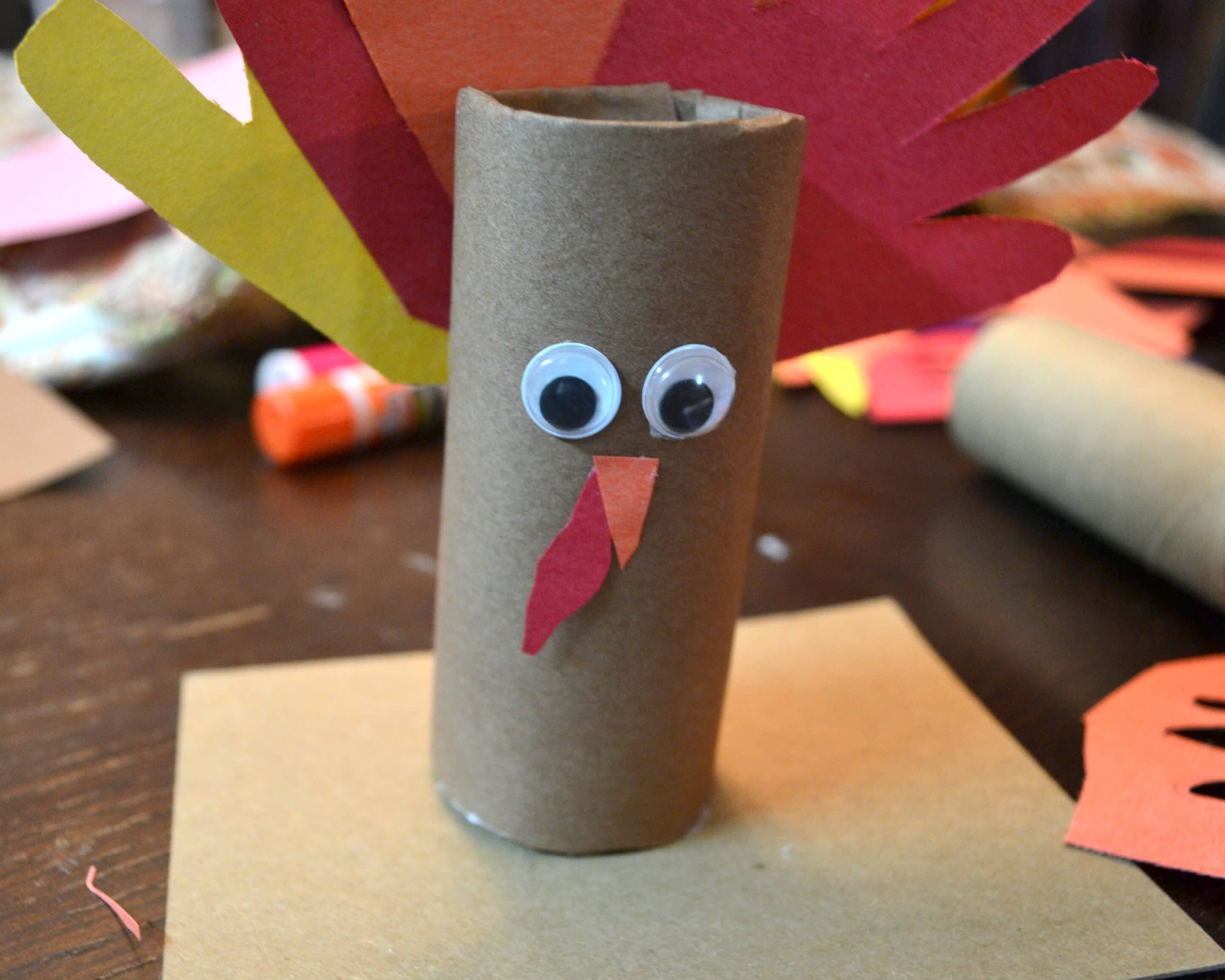 7. Finally, have your older child write out the names of family members and friends on the craft sticks, a name per stick.
(You can do this for younger children who can't write)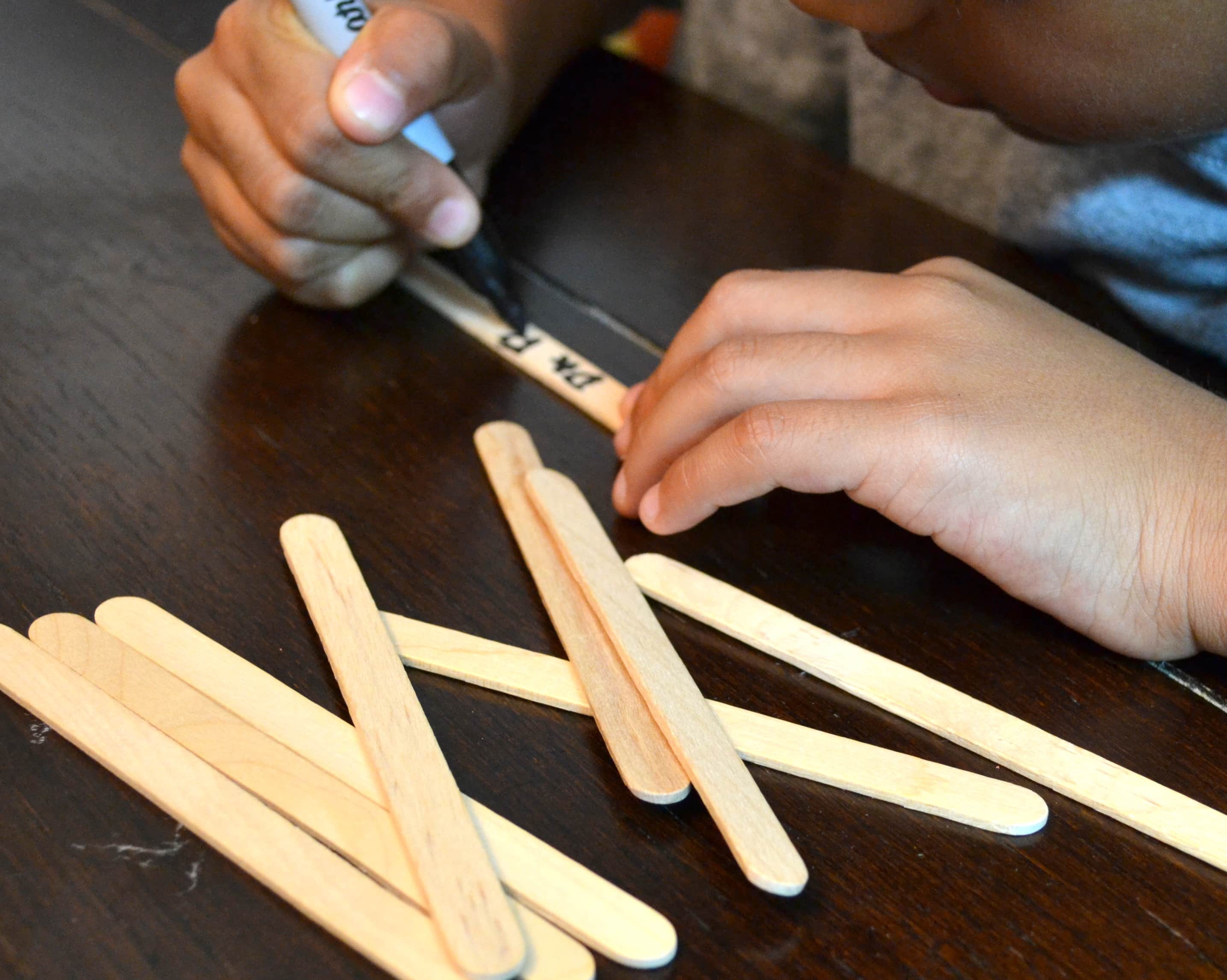 And pop these into Thankful Turkey.
Different times during the day or during family prayer time each day, have each family member draw a stick, pray for the person named on that stick.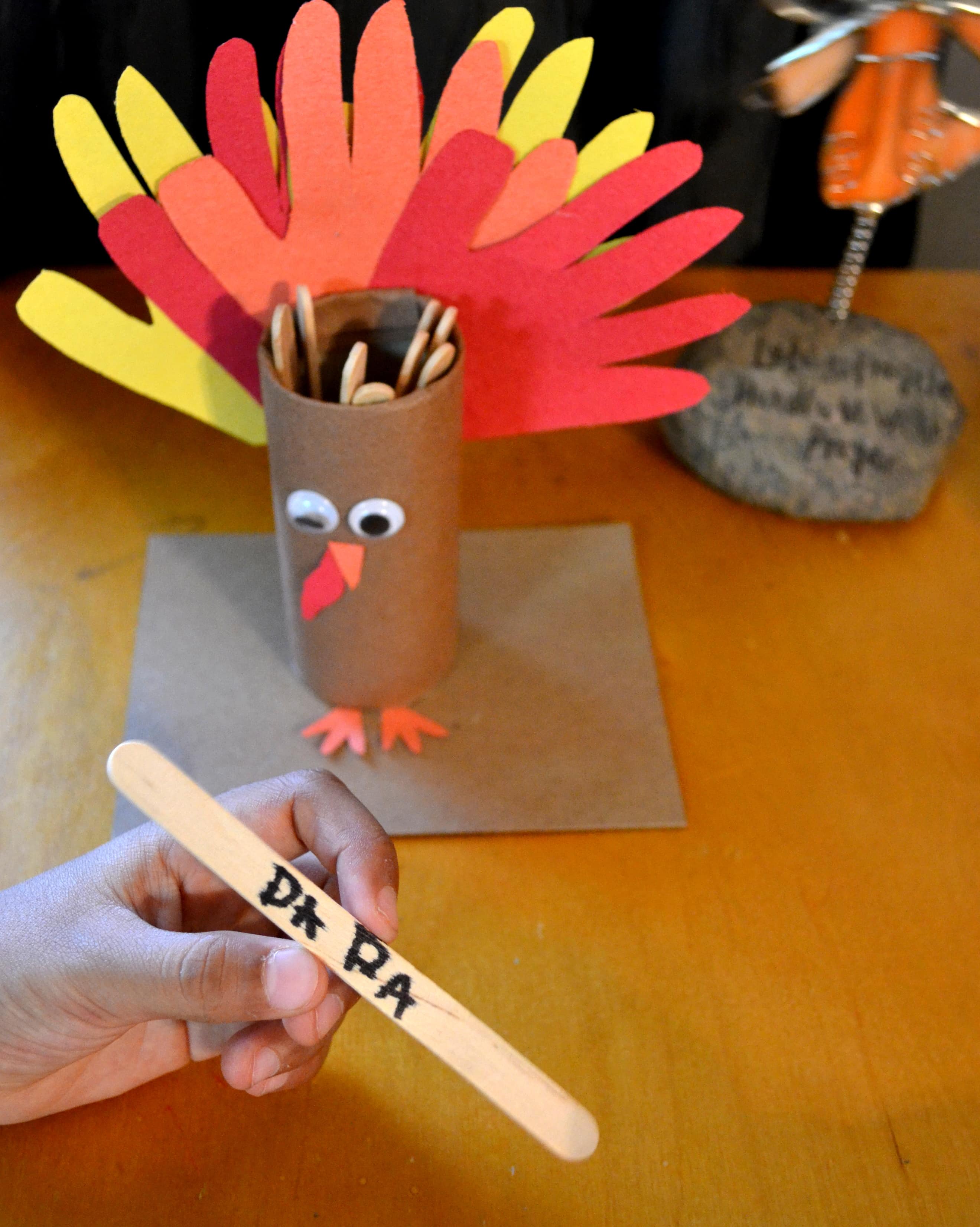 Such a simple yet wonderful way to remember the different people in our lives, with gratitude.
And that too with inexpensive materials, repurposed from around the house!
It doesn't take much to make the most of the resources around us.
All you need to do is think outside the box.
What was once considered trash, can actually be made a sweet treasure, with a little creativity!
If you have older kids, encourage them to make this cute Thanksgiving Turkey craft.
I would definitely ask the kids to make a few extra turkey plushies to leave as little gifts for young visitors to your home.
If you thought our Thankful Turkey was one of the cutest toilet paper roll thanksgiving crafts you have seen,
you have to check out all the Ultimate Family Bundle of Thanksgiving Printables! Everything you need to keep your family entertained over the Thanksgiving holidays can be found in this FUN pack!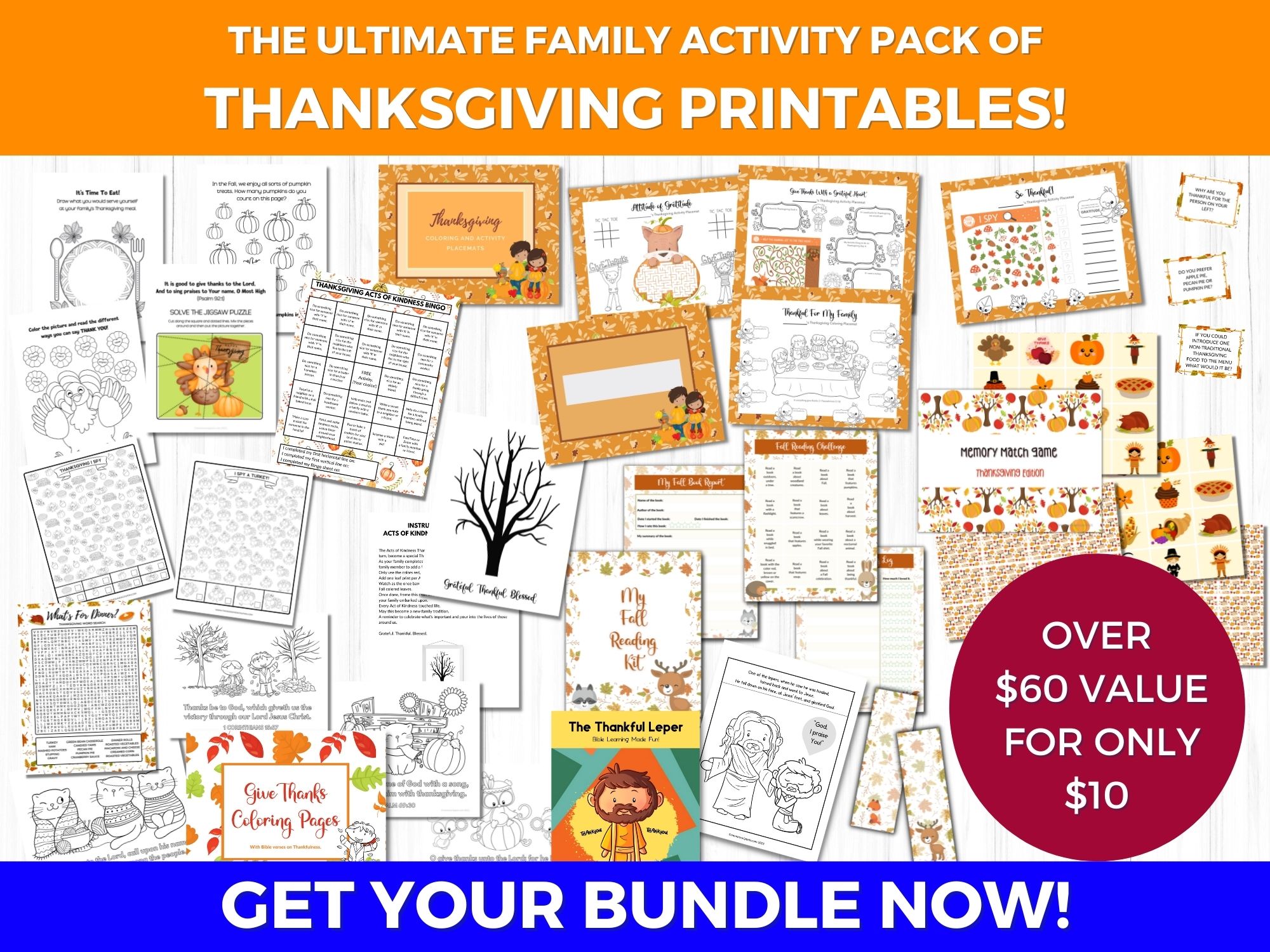 And here are a few FREE Thanksgiving Printables.
Free Thanksgiving Printables
Visit our Thanksgiving 101 Page for more great resources.
We've got you covered, from lists, activity placemats for the kids, recipes, and more!
I'd love to hear from you. Hop over to chat with me on Facebook and/or Twitter