Printable Thanksgiving Cards to Color- Friendsgiving Cards They Will Love
This post contains editorial samples and/or affiliate links to products I recommend. While this adds no additional cost to you, I will earn a small commission on any sales made.
Coloring cards are always a favorite with kids, especially for classroom exchanges. These printable Thanksgiving cards to color join our growing collection of coloring cards. Remember these?
The Thanksgiving coloring cards come in a set of 12 cards and include sweet illustrations to color.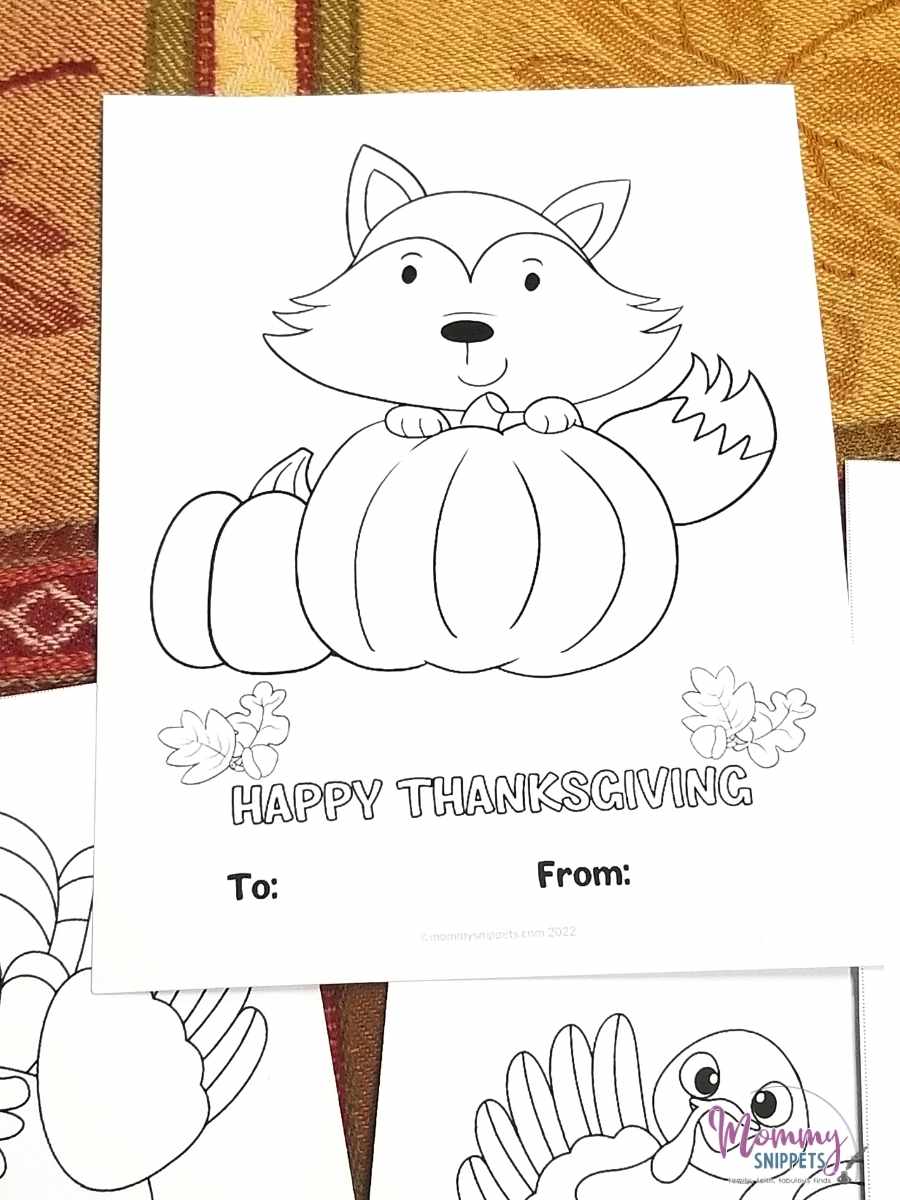 Printable Thanksgiving Cards to Color
These Friendsgiving cards are wonderful for classroom exchange (yes, a great quiet time activity!) and have a small space under each illustration to include the name of the recipient and the giver.
The cards include a printable card featuring a Fall kitty in front of a pumpkin patch,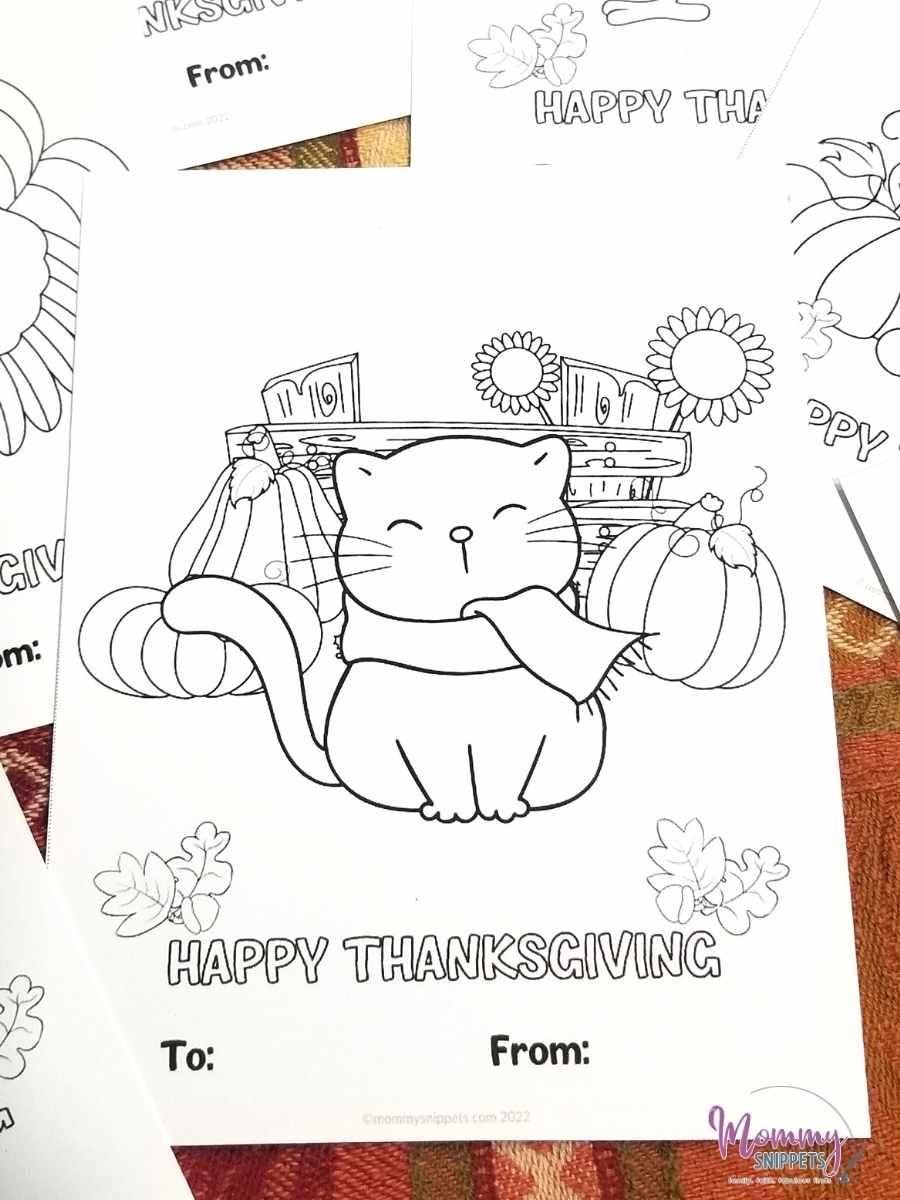 Thanksgiving owls and
my favorite Thankful Turkey printable card.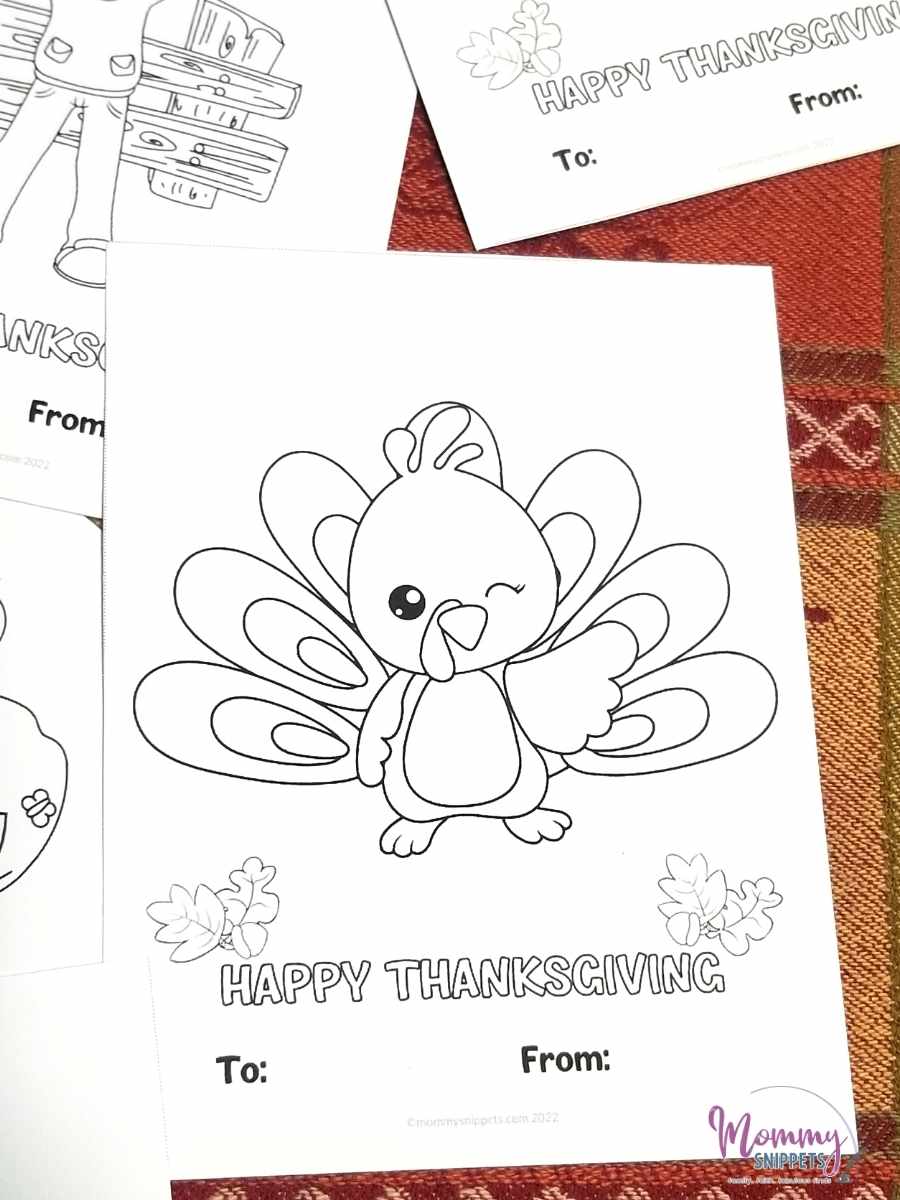 Pair these Thanksgiving cards with:
The coloring cards could also be a sweet community project.
A classroom could adopt a local nursing home to give cards to, along with some Apple Coffee Cake Muffins or Baked Pumpkin Donuts.
Another idea would be to drop off Thanksgiving cards to local first responders with these Easy Thanksgiving Cookies.
In both these cases, it would be recommended to have the kids color in the cards before dropping them off.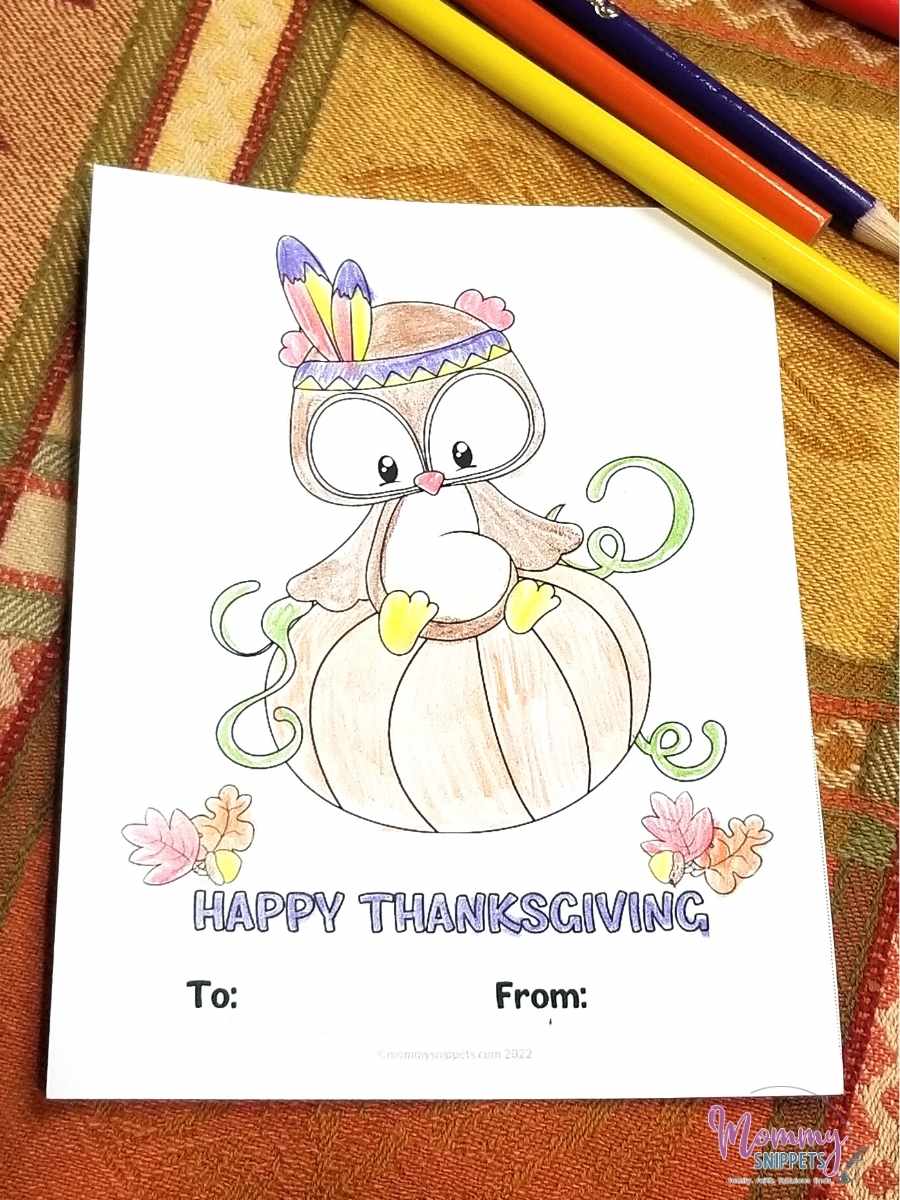 Working on these Thanksgiving cards could also make for a sweet family activity.
Color and share these cards with neighboring families, perhaps with this delicious Apple French Toast Casserole.
A lovely reminder to express how thankful and blessed your family is to be surrounded by great neighbors.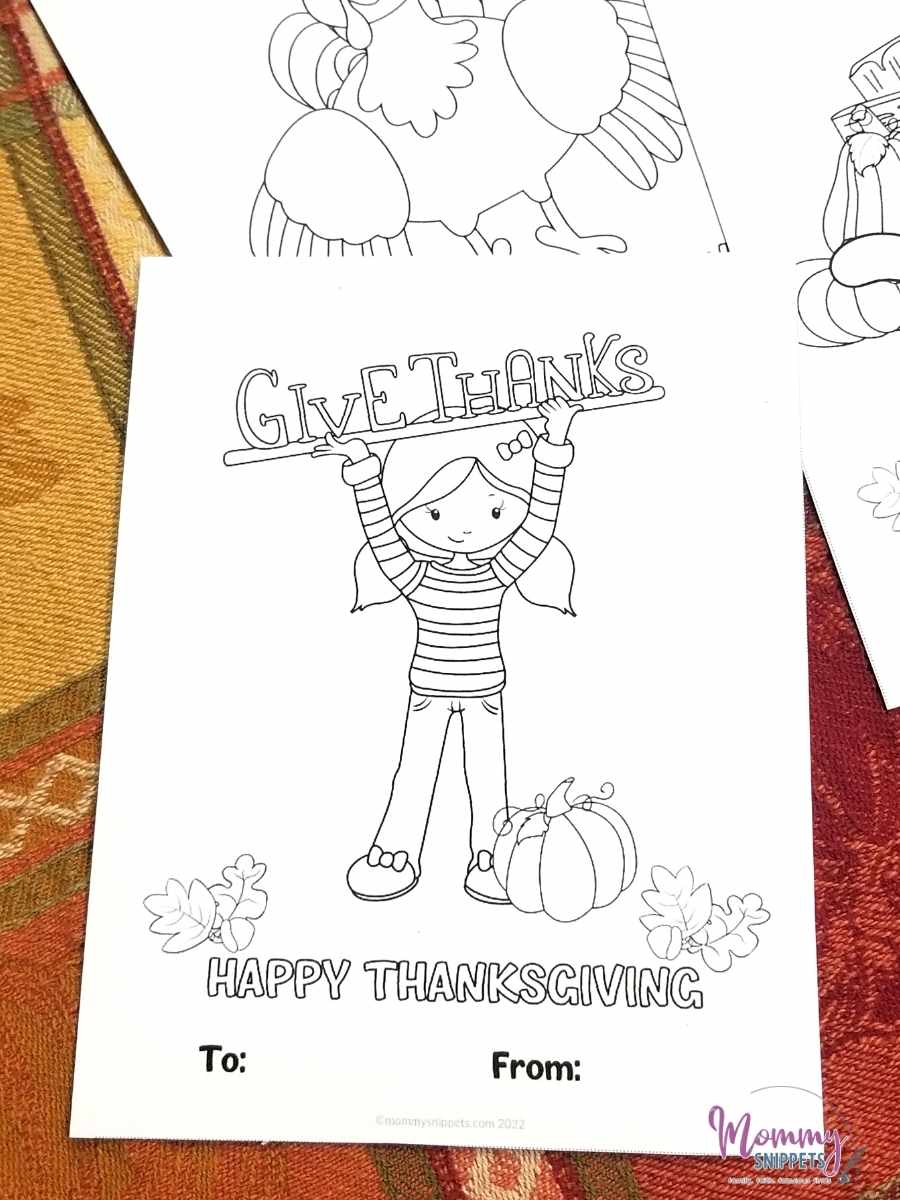 Get your 4 FREE Printable Thanksgiving Cards to Color from my

Printables Library
NOW

If you've signed up for my newsletter, use the exclusive library access password to get into the library.

If this is your first time trying to access a Mommy Snippets printable, please sign up for my newsletter to get the exclusive password.

This one password will give you access to all the printables in the Mommy Snippets Community Printables Library for FREE!

Aren't these cards adorable?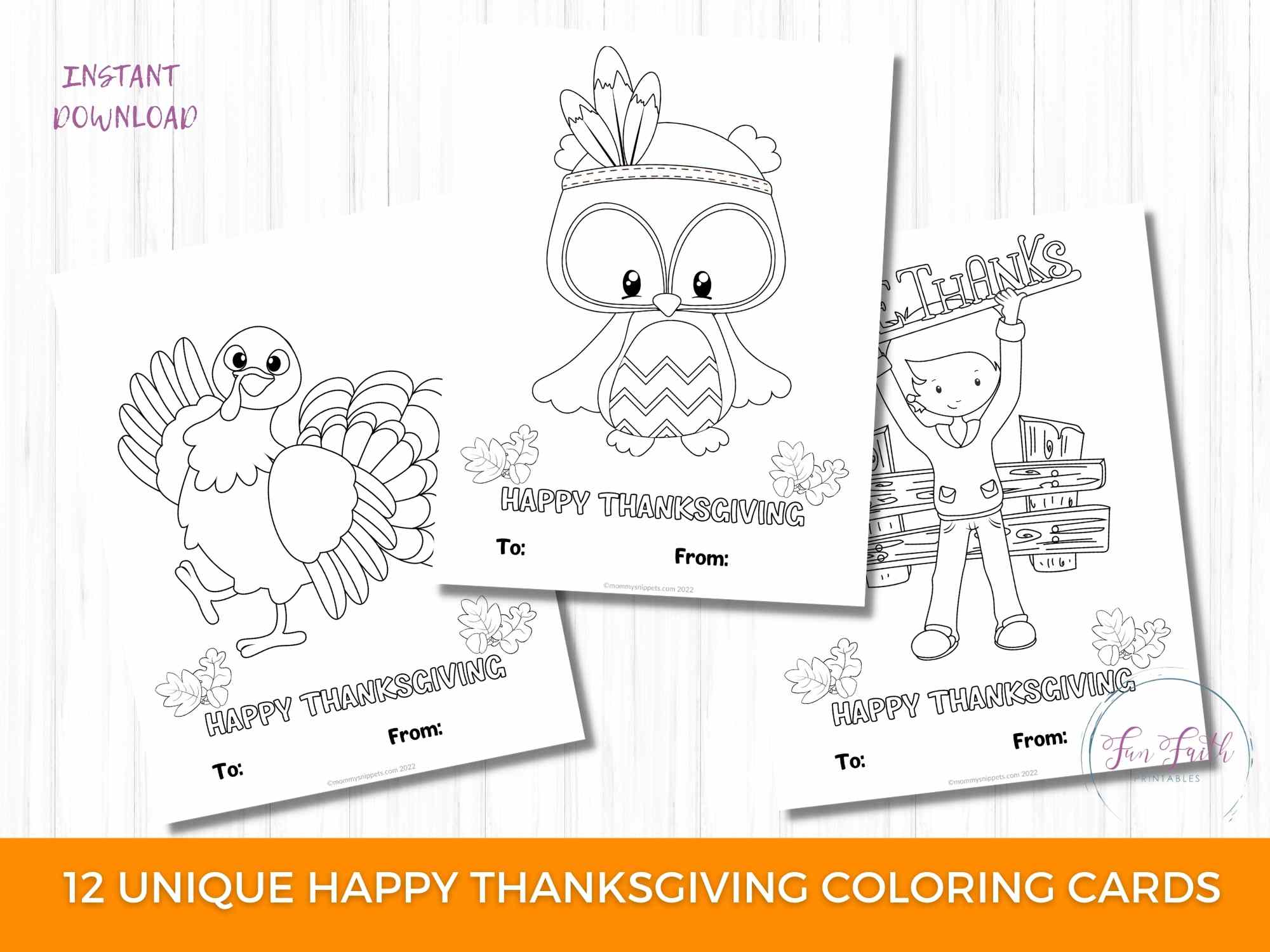 (Pssst! Side note, if you own an HP printer, are you on the Instant Ink plan?
This is how I save on spending way too much on replacing my printer cartridges. I print many sheets each month to check the printables I create. I can vouch for how much this has helped curb costs.)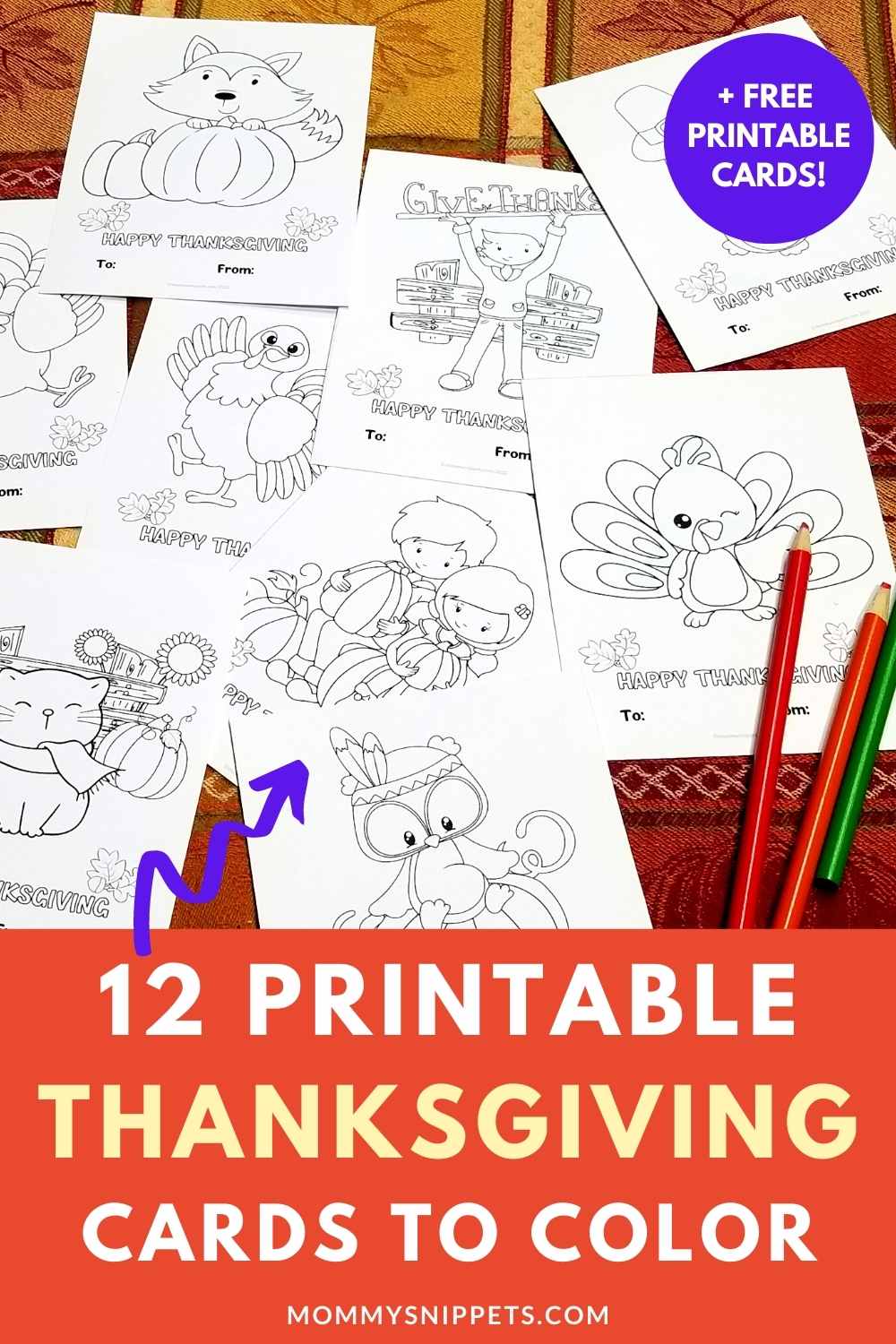 Looking for more printable Thanksgiving resources, you can't miss the Ultimate Family Activity Bundle of Thanksgiving Printables!
Yes, you read right. All that for $10 only!!