An Easy Toilet Paper Roll Butterfly Craft for Valentine's Day
This post contains editorial samples and/or affiliate links to products I recommend. While this adds no additional cost to you, I will earn a small commission on any sales made.
We love making easy toilet paper roll crafts. This sweet toilet paper roll Valentine butterfly doubles as a fun craft to do with your child and an adorable Valentine gift idea, as a pen holder.
The shelves in stores are crammed with gift ideas for Valentine's Day but there's a precious charm about receiving a handmade gift that trumps any gift you can buy from a store.
Right?
Easy Toilet Paper Roll Butterfly Craft

Materials required to make your toilet paper roll butterfly:
Heart paper doilies
Toilet paper roll
Red cardstock paper (or you could paint the roll with red paint
)
A pair of scissors
Glue gun
A square cardboard piece, as big as the heart-shaped doily or bigger.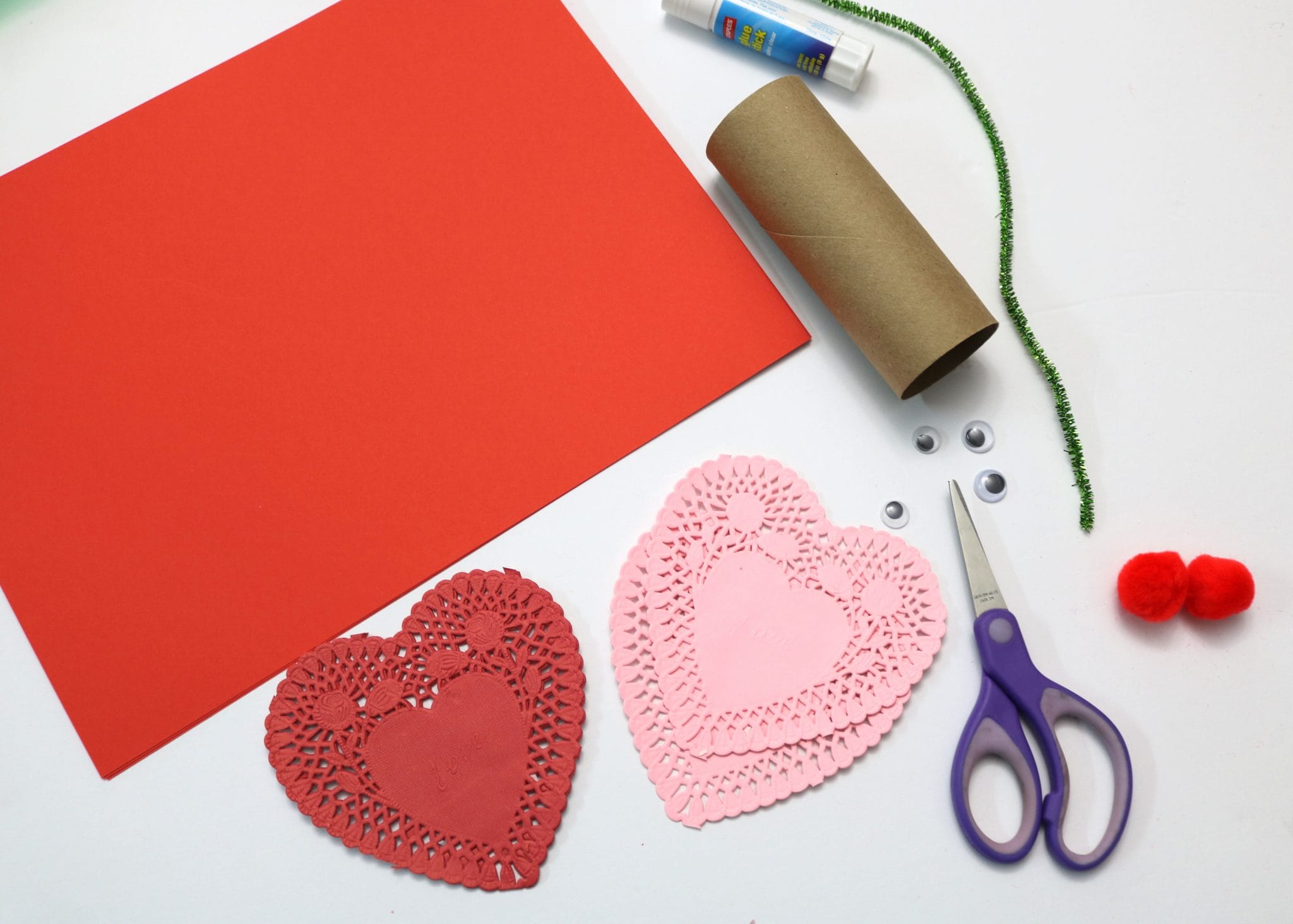 1. Glue the red paper to the toilet paper roll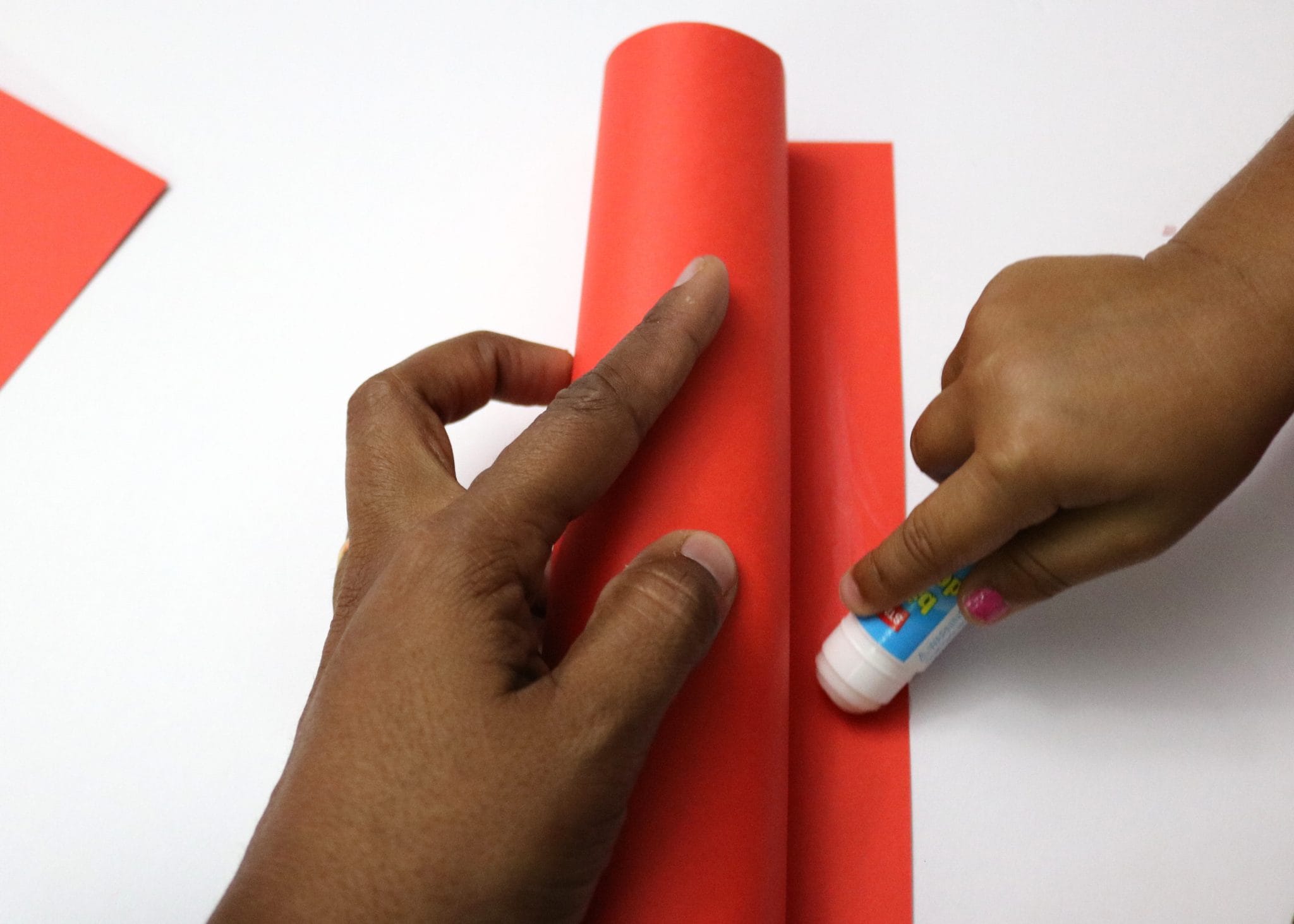 2. Fold the ends of the paper into the openings on either side of the roll.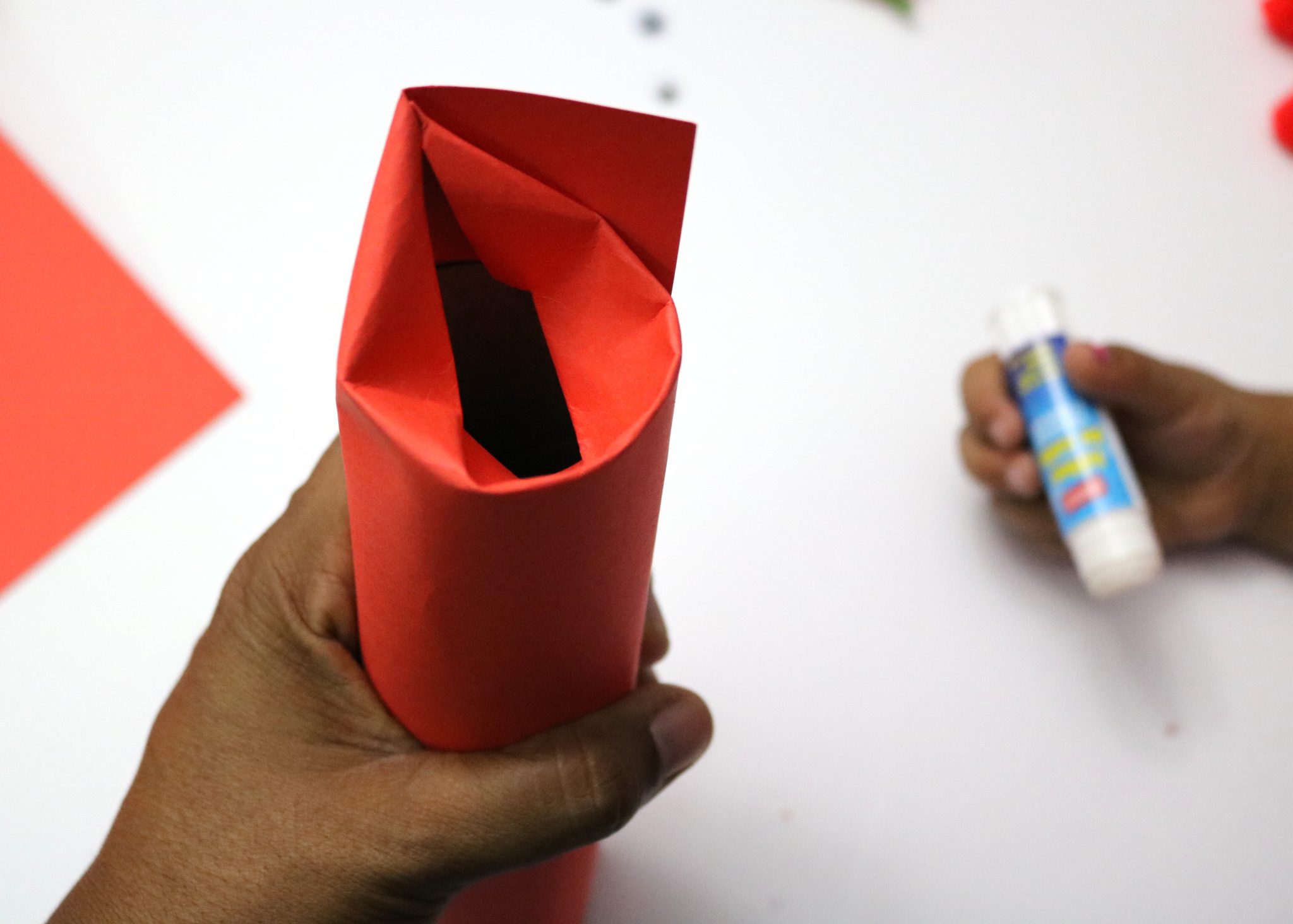 3. Glue two heart-shaped paper doilies on the roll, to form the butterfly's wings.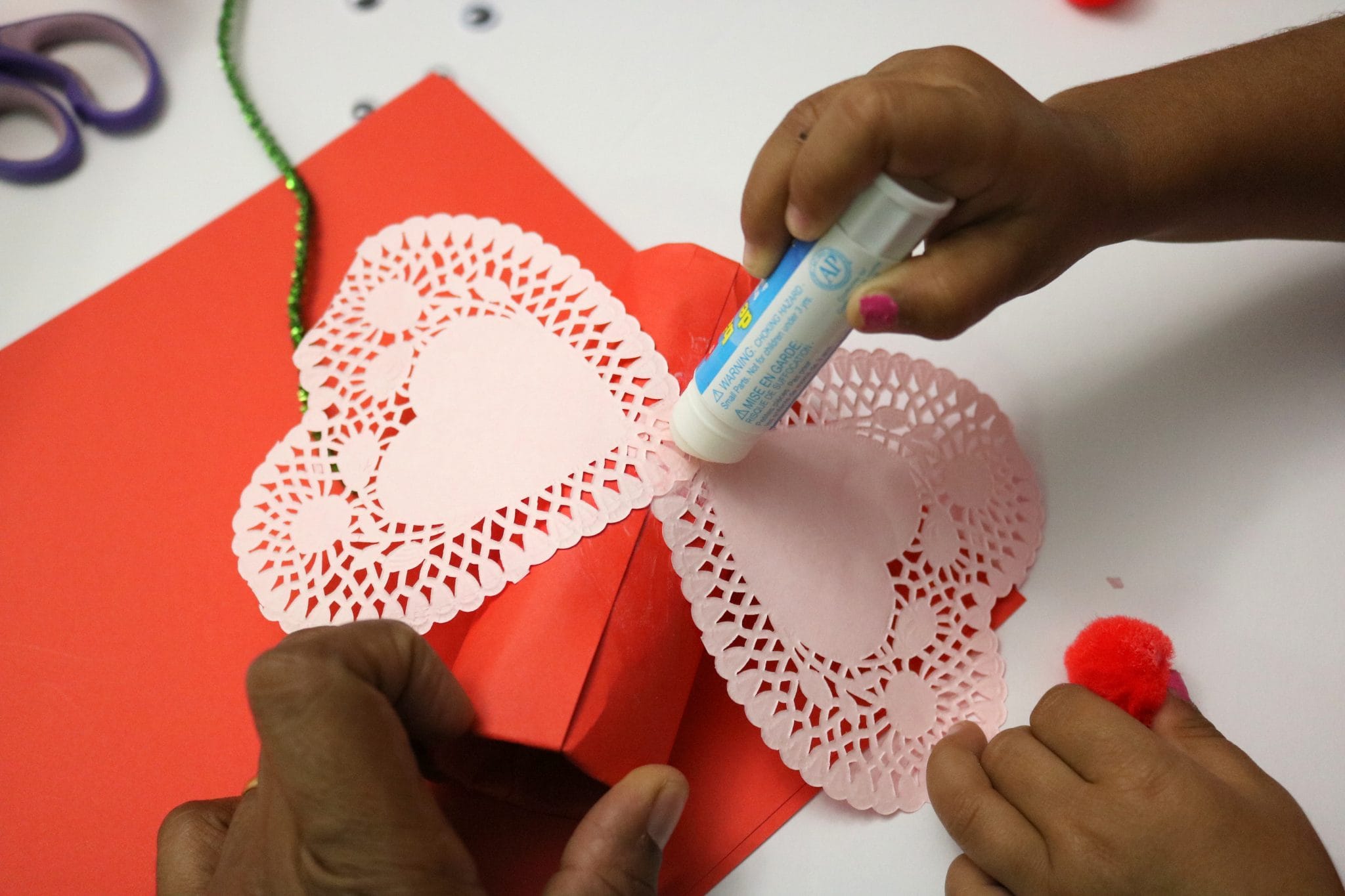 4. Now stick two wiggly eyes on the other side and with a pen or marker draw a smile on your butterfly, if you would like.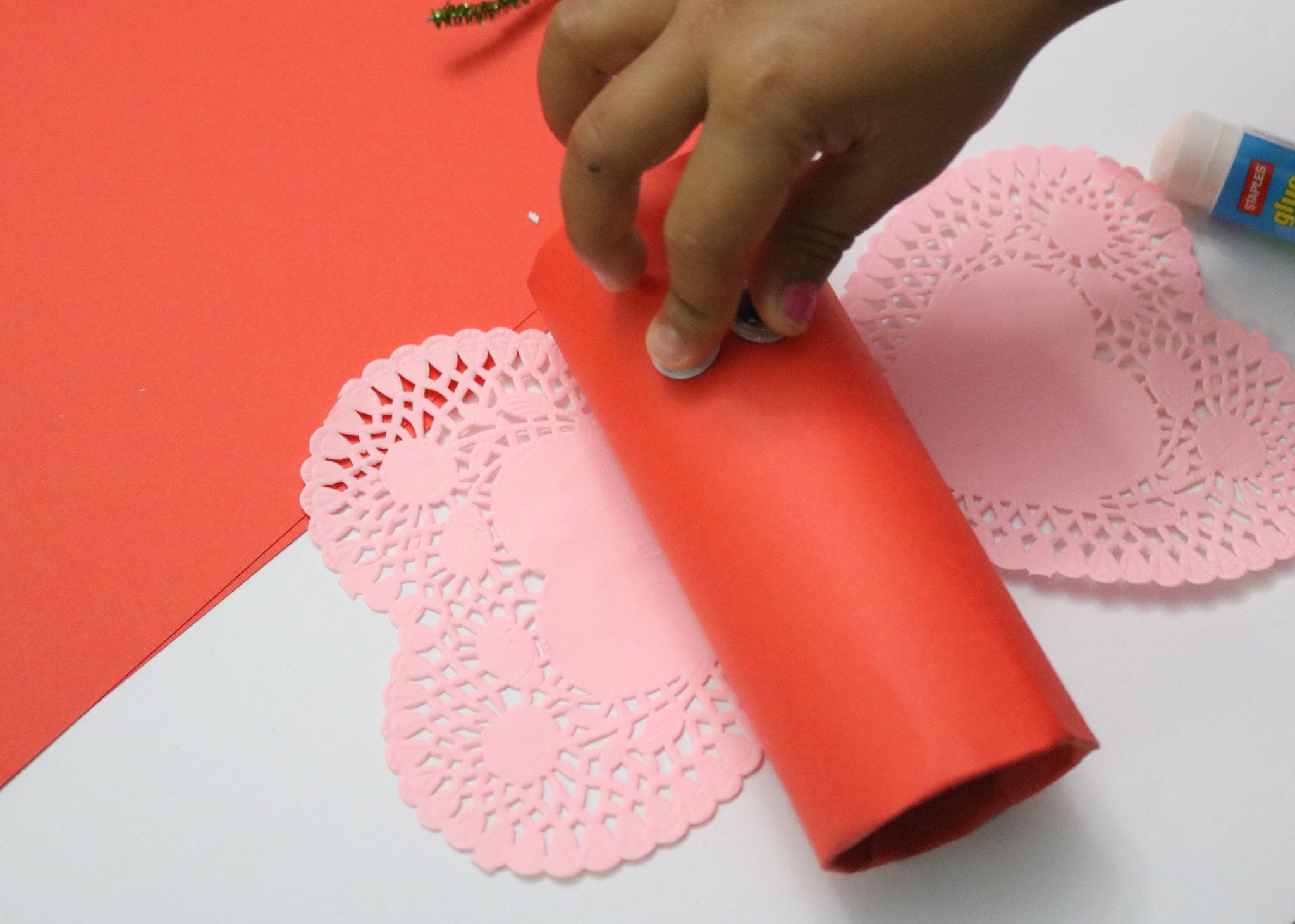 5. Fold one green chenille stem in half and hot glue the folded point on the stem.
Stick this inside the top opening of the roll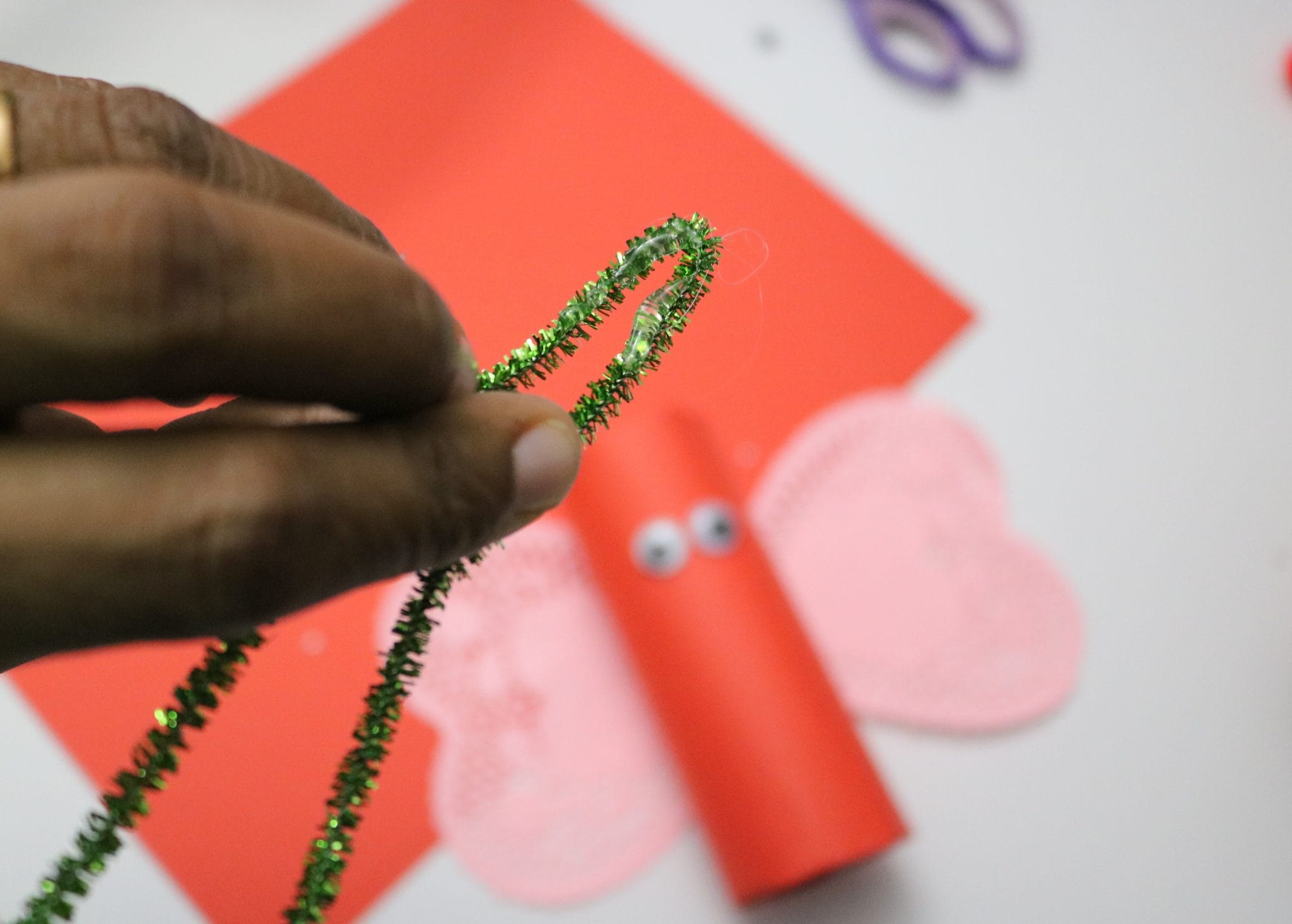 6. Hot glue a red pom-pom on either end of the stem to complete the butterfly's antenna.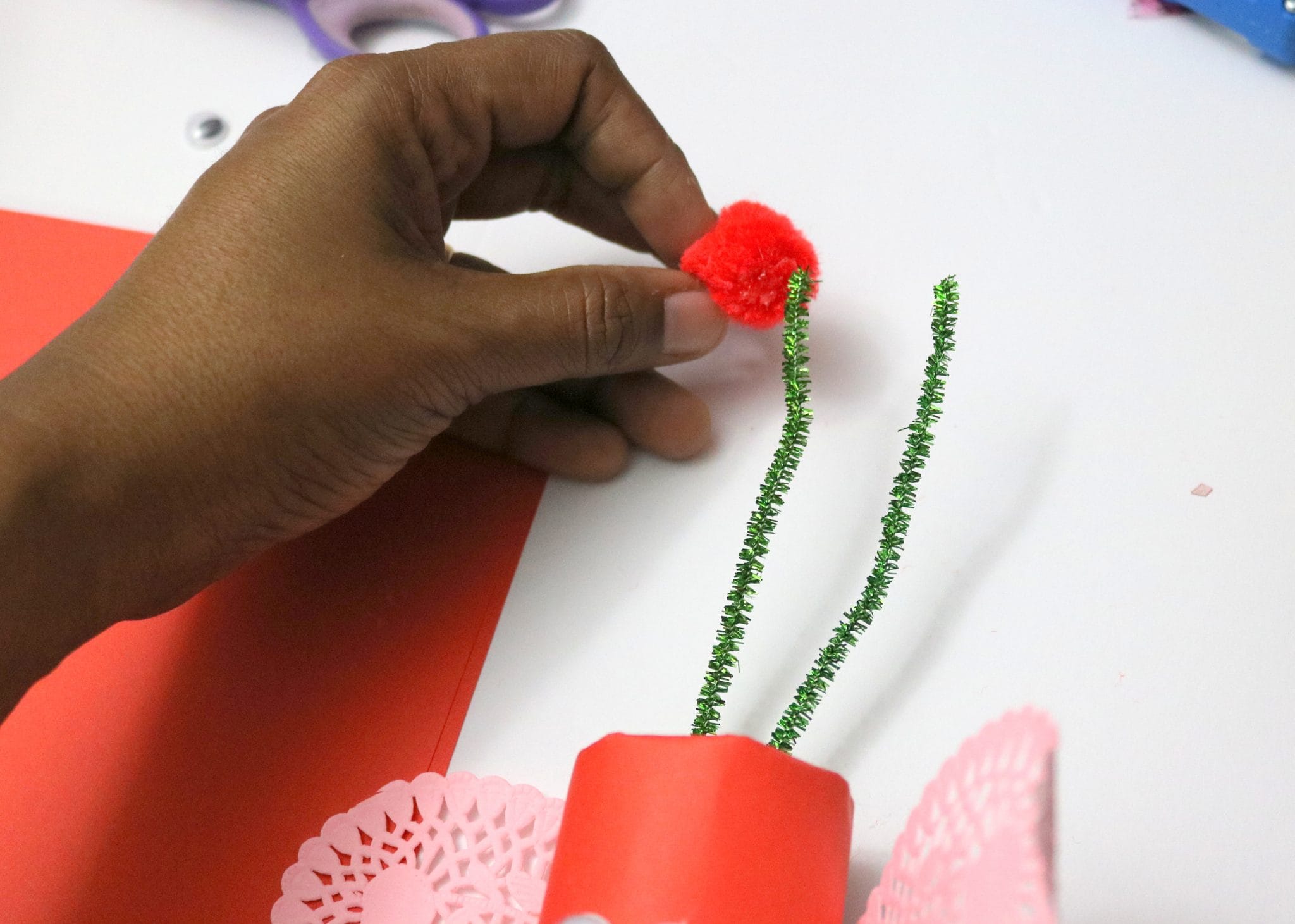 7. Stick a red heart-shaped doily onto the extra cardboard square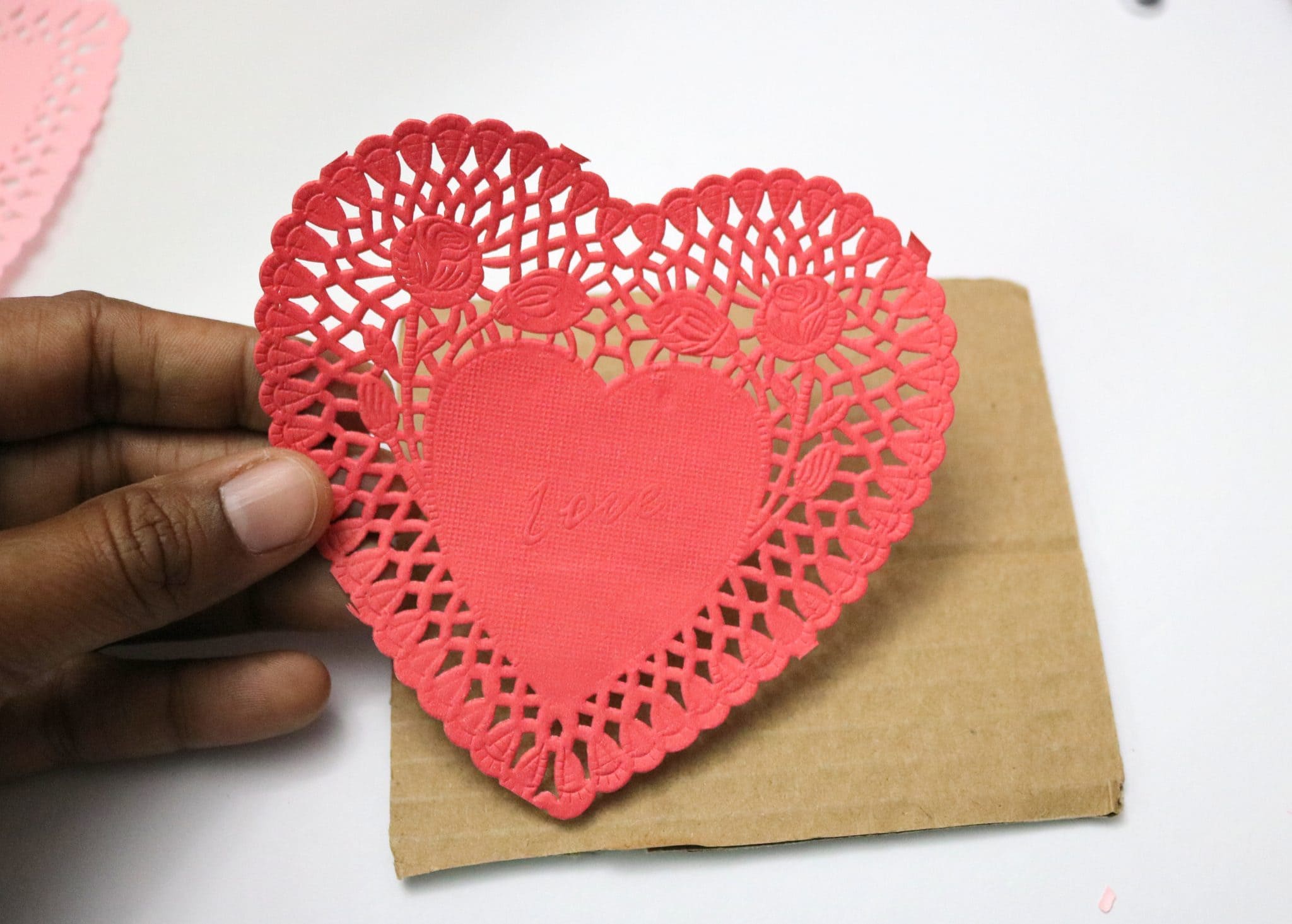 and cut around the shape of the heart.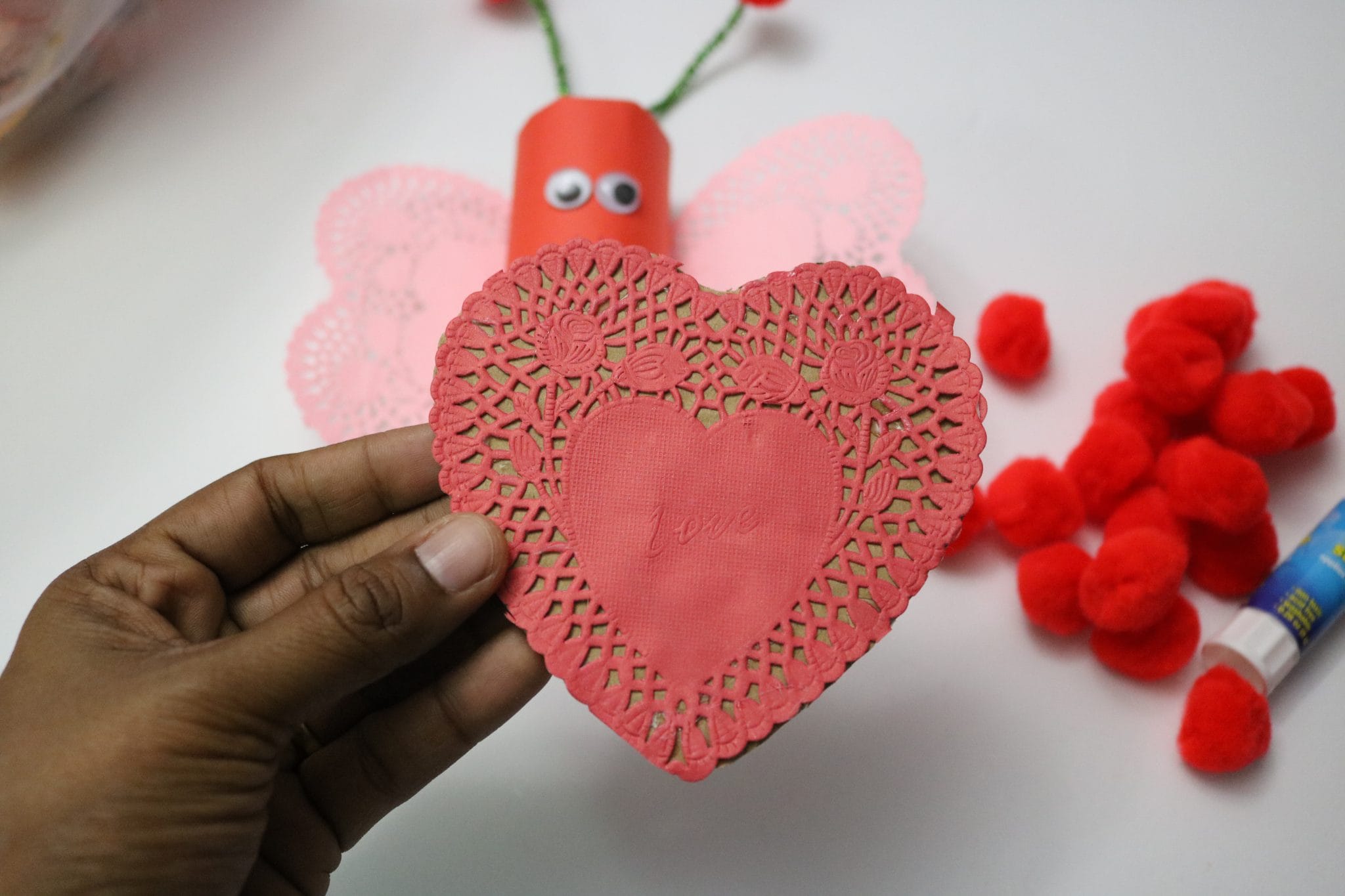 8. Finally, hot glue the bottom of the roll to the heart doily on the cardboard, to form the base of the Valentine pen stand.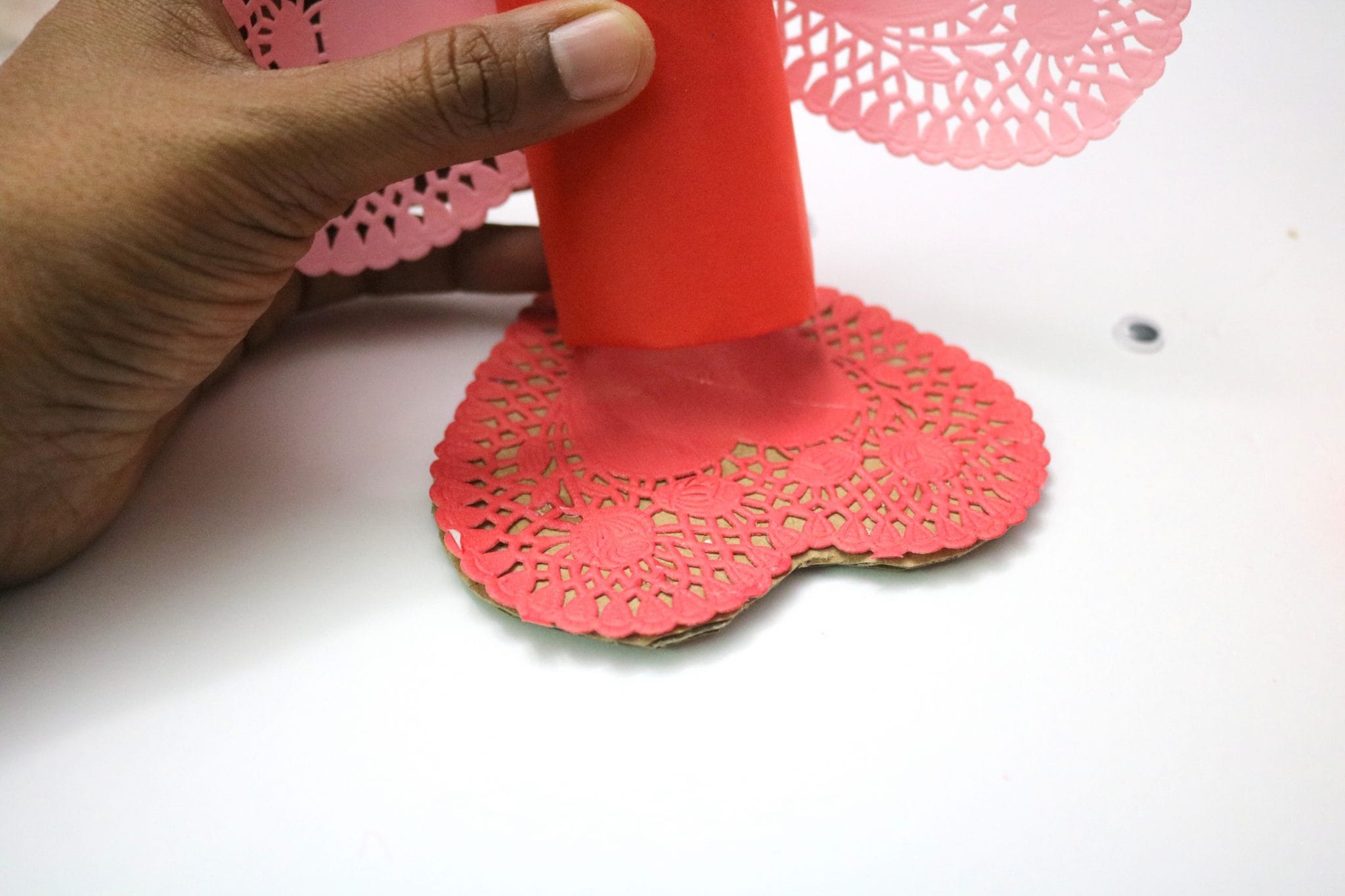 There you have it, an easy and incredibly sweet toilet paper roll butterfly craft and Valentine pen stand your child can make for your home or teacher.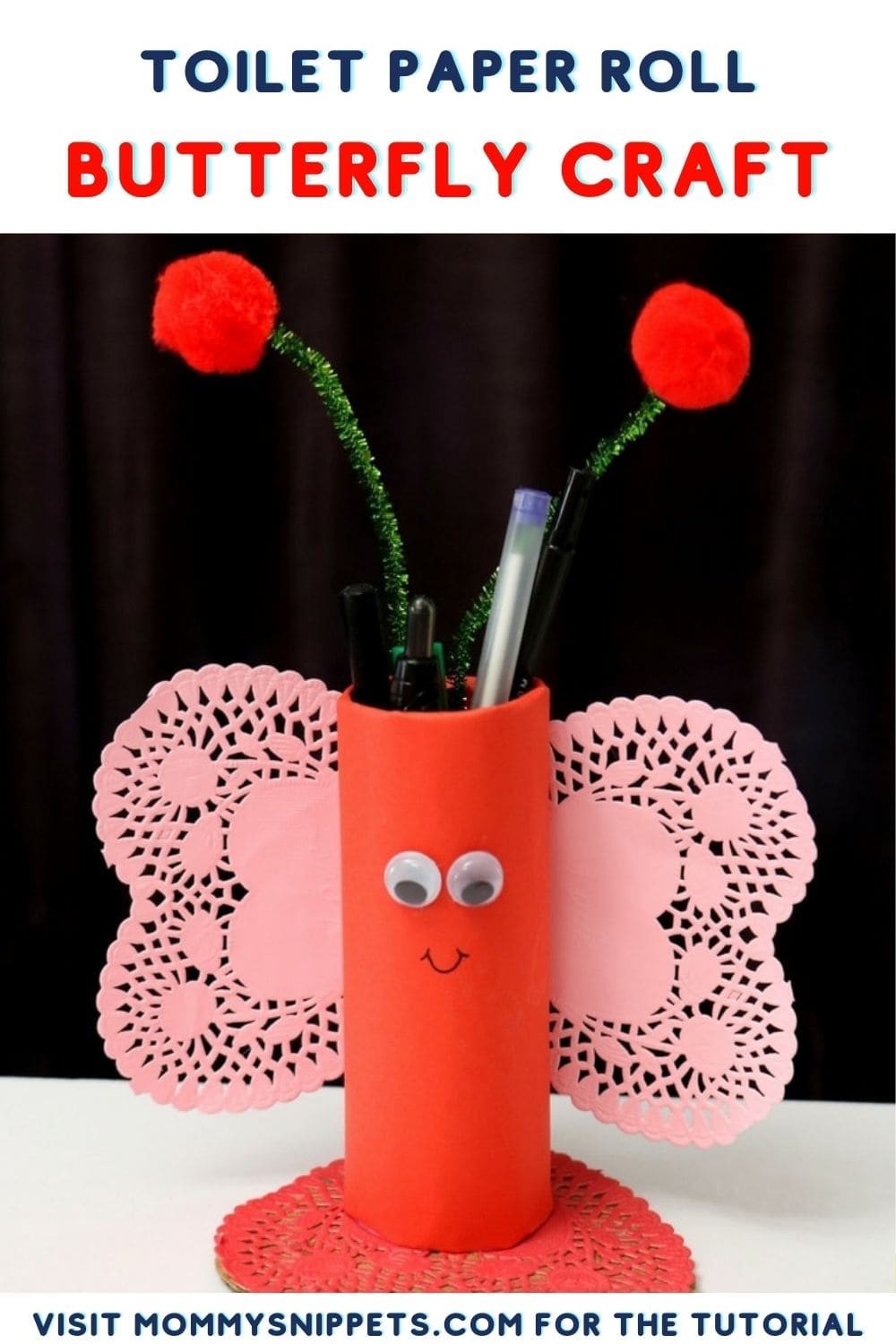 Easy Toilet Paper Roll Crafts