A Sweet Octopus Craft – An Easy Toilet Paper Roll Craft for Kids
This post contains editorial samples and/or affiliate links to products I recommend. While this adds no additional cost to you, I will earn a small commission on any sales made.
If you're looking for a fun octopus craft preschool kids and older can make, this easy toilet paper roll craft fits the bill!
If you're like me and save all our cardboard tubes
for toilet paper roll crafts, you will have enough to make a sweet octopus family, a few butterflies, and a turkey or two!
How to Make an Octopus Toilet Paper Roll Craft
Remember, as with any craft, allow your child free reign of creativity.
My octopus is red, but your child may choose pink, blue, or yellow.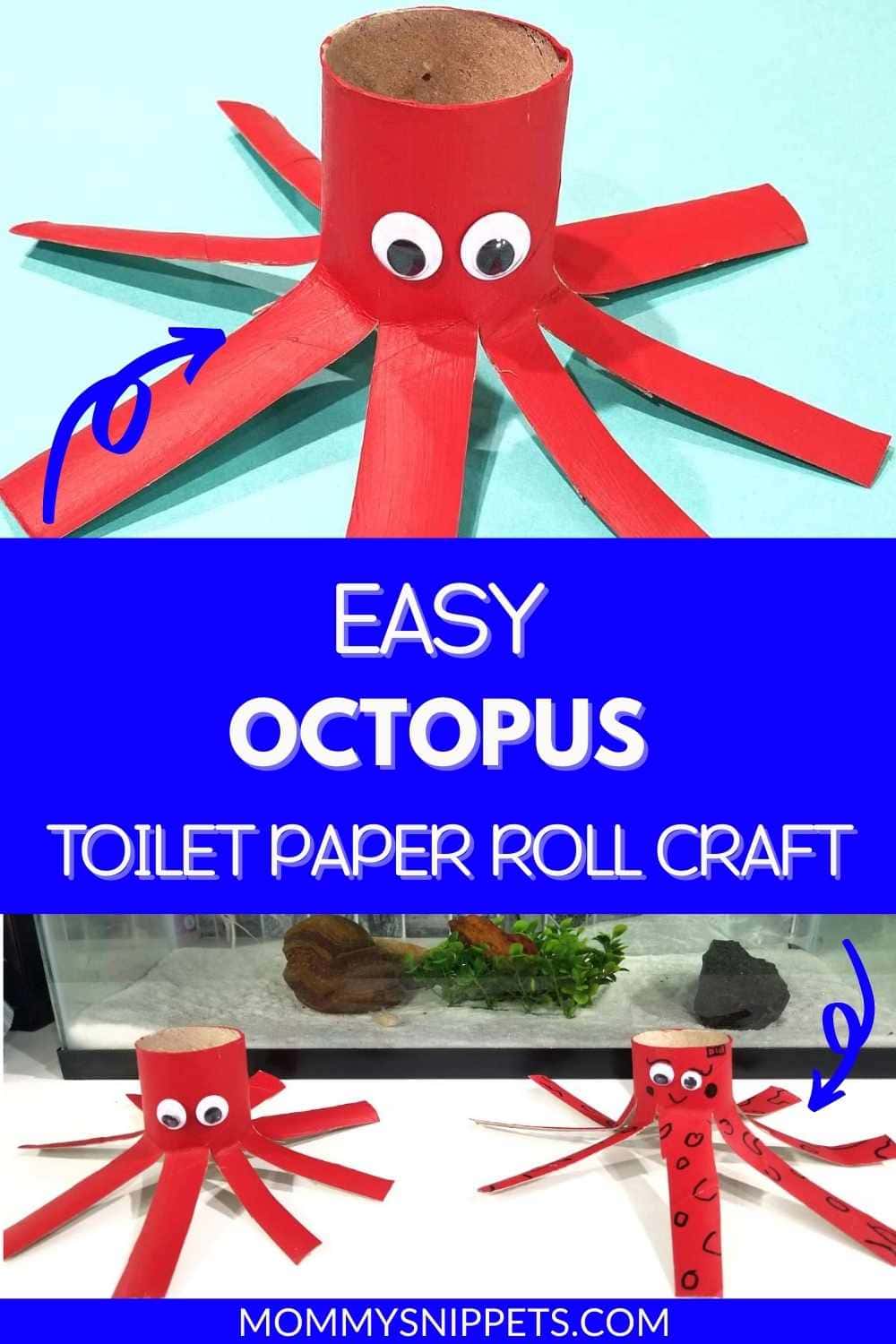 The main goal is learning to follow steps and tap into those creative juices.
Oh, and going through that drawer filled with empty toilet paper tubes too!
Materials needed to make this Octopus Craft.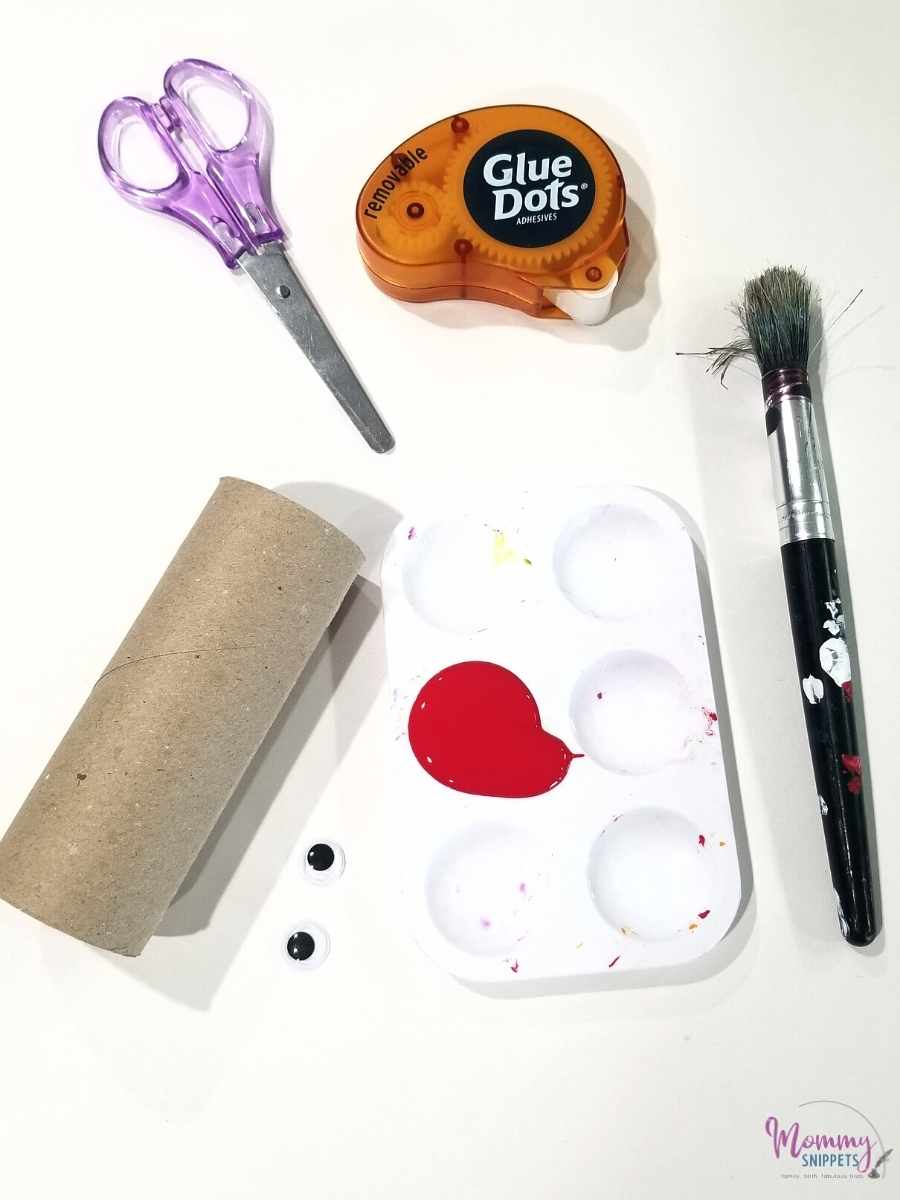 Instructions
Start by painting the cardboard roll the color of choice. In our case, we picked red paint for our octopus.
Once the roll is painted through the surface, set it on paper to dry.
When the paint on the roll dries, you can start by cutting the tentacles. Begin by cutting slits on the halfway mark on either side of the roll.
Cut each slit 2/3rds of the way up the roll.
Once you've cut a slit at the halfway point on all four sides, cut each of the four slits in half.
Before continuing with the tentacles, take two wiggly eyes, add a glue dot on each eye and place it on the octopus' face.
Now that you have eight tentacles cut, carefully fold each tentacle out,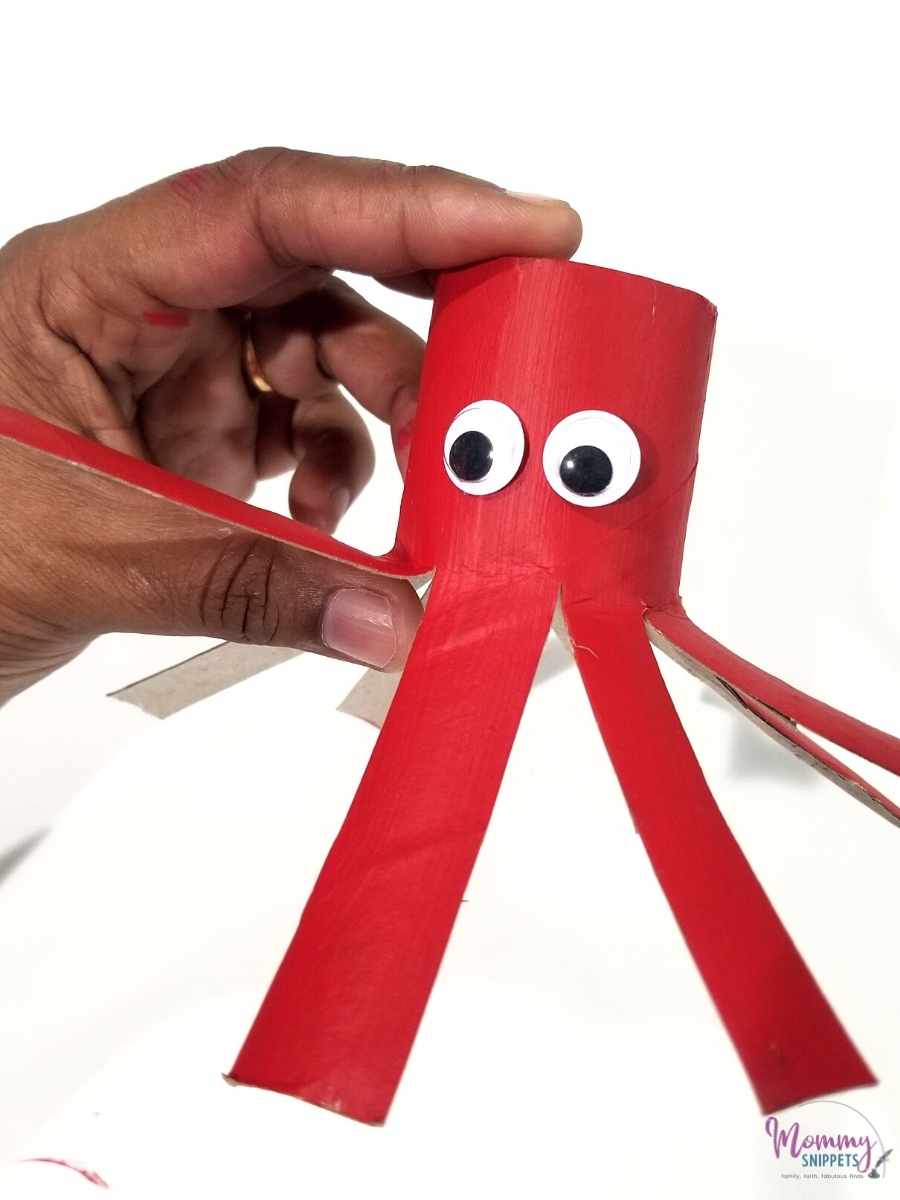 just enough to be able to make your octopus sit on its tentacles.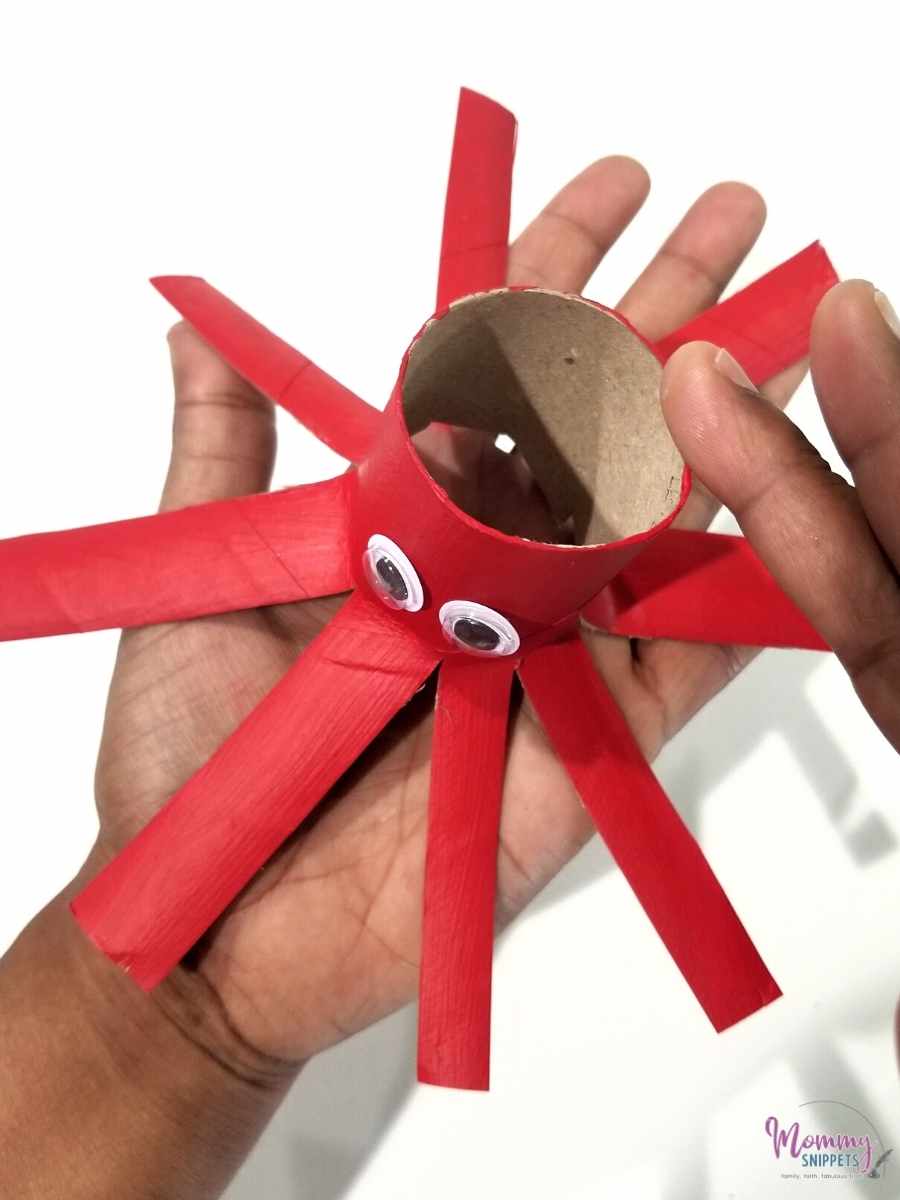 And there you have it.
An adorable octopus beautifully transformed from a simple brown toilet paper roll.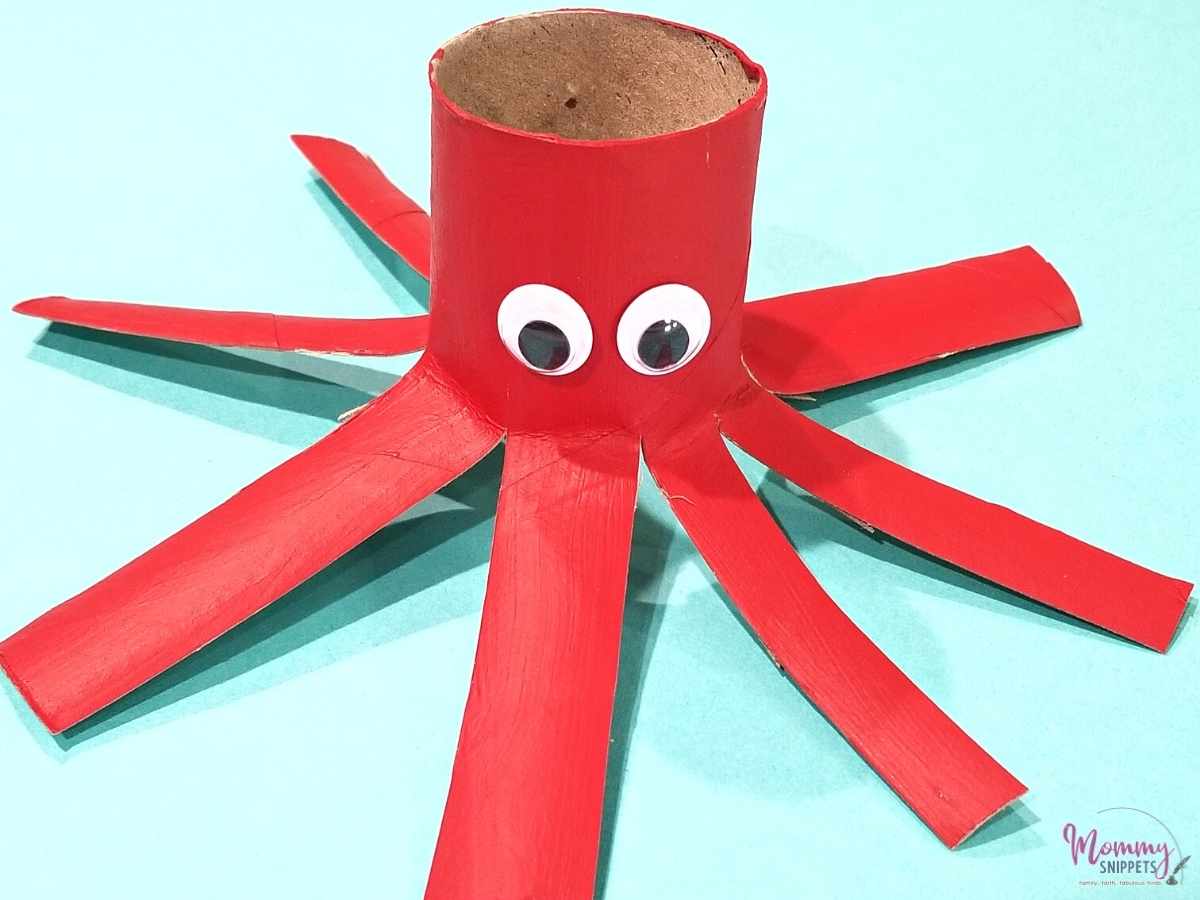 I love Ana's octopus, complete with a bow, eyelashes, and a big smile!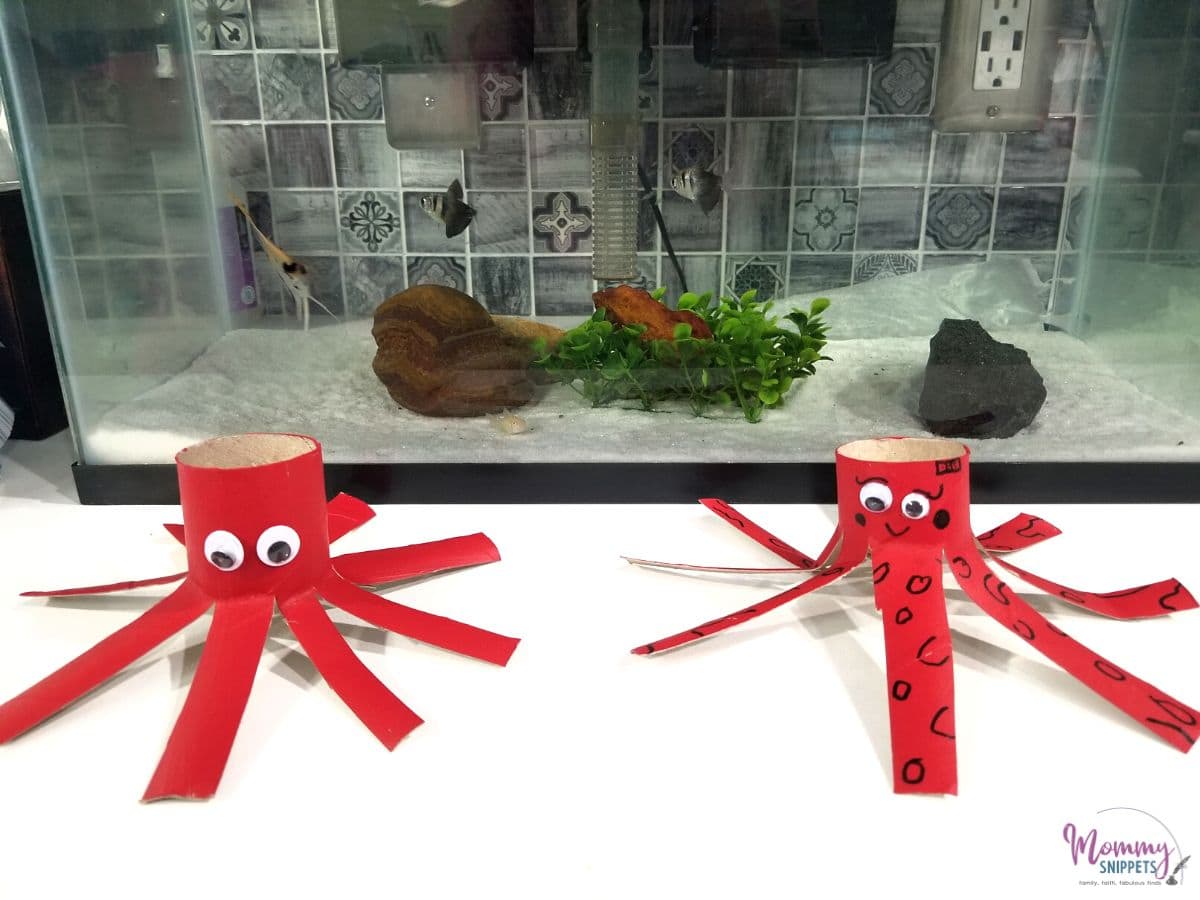 She's working on a 3rd, so we'll soon have a sweet octopus family on the aquarium.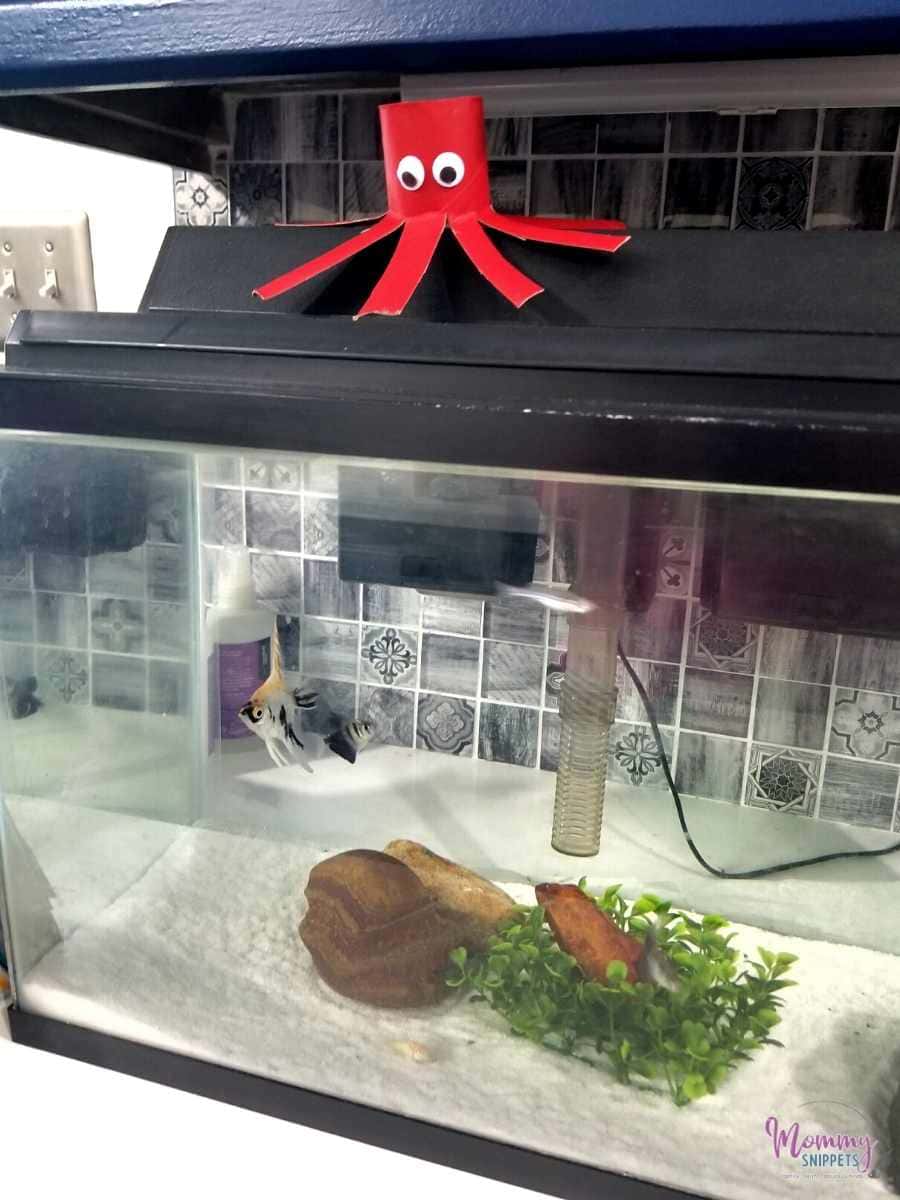 Are you looking for more easy toilet paper roll crafts?
Easy Toilet Paper Roll Crafts