Fruit of the Spirit Coloring Pages- Free Printable Bible Verses
This post contains editorial samples and/or affiliate links to products I recommend. While this adds no additional cost to you, I will earn a small commission on any sales made.
I still remember learning the Fruit of the Spirit song at Vacation Bible School, as a child. Songs, printable Bible verses on flashcards and coloring pages have always helped me remember Bible verses as a child.
Earlier today I was reminded of this Fruit of the Spirit coloring pack I had designed several months ago and quickly pulled it up to share in this post.
I pray this will be a blessing to your child/the children in your Sunday School or community group.
Fruit of the Spirit Coloring Pages- Free Printable Bible Verses
This activity pack includes coloring pages that feature one fruit of the Spirit and a sweet Kawaii fruit for your child to color.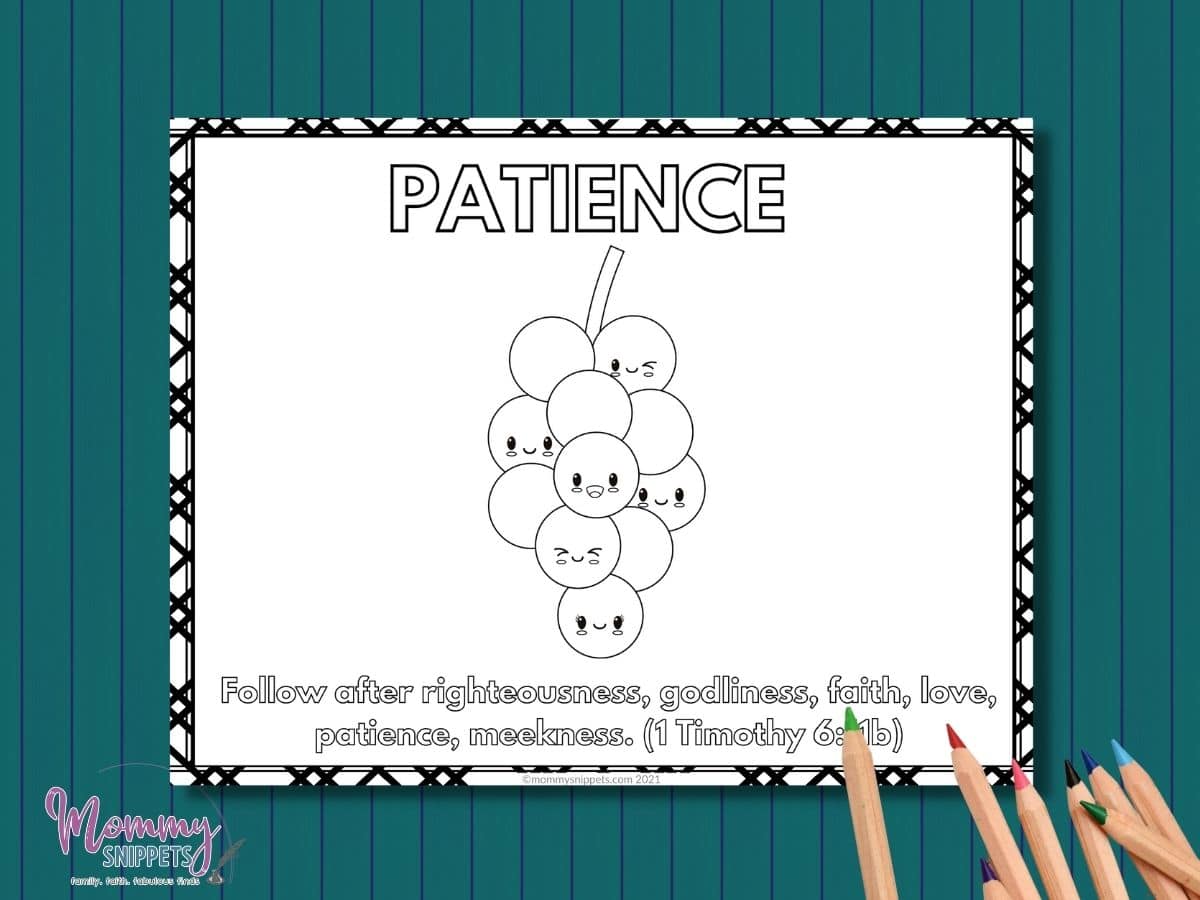 While the coloring pages are adorable, I love the flashcards that highlight each fruit of the Spirit the most.
A simple visual reminder to help children remember.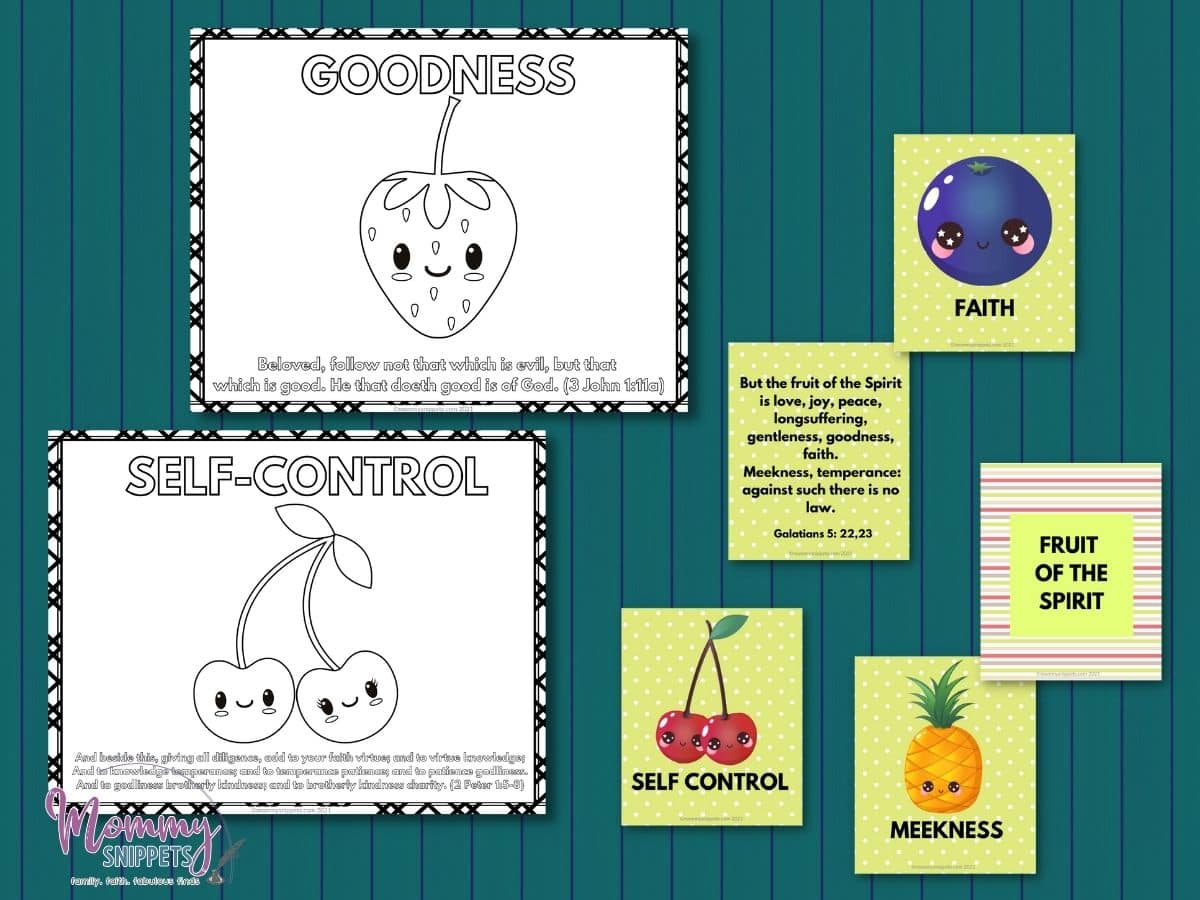 If you've signed up for my newsletter, use the exclusive library access password to get into the library.
If this is your first time trying to access a Mommy Snippets printable, please sign up for my newsletter to get the exclusive password. This one password will give you access to all the printables in the Mommy Snippets Community Printables Library for FREE!
What is the best way to print the Fruit of the Spirit Coloring Pack?
The pdf file is sized 8.5 x 11″ and includes 14 pages. (2 sheets of flashcards, 10 coloring pages, an instructional sheet, a cover page and an end page)
I would recommend printing the flashcards on white cardstock paper and the remaining sheets on white multi-purpose paper.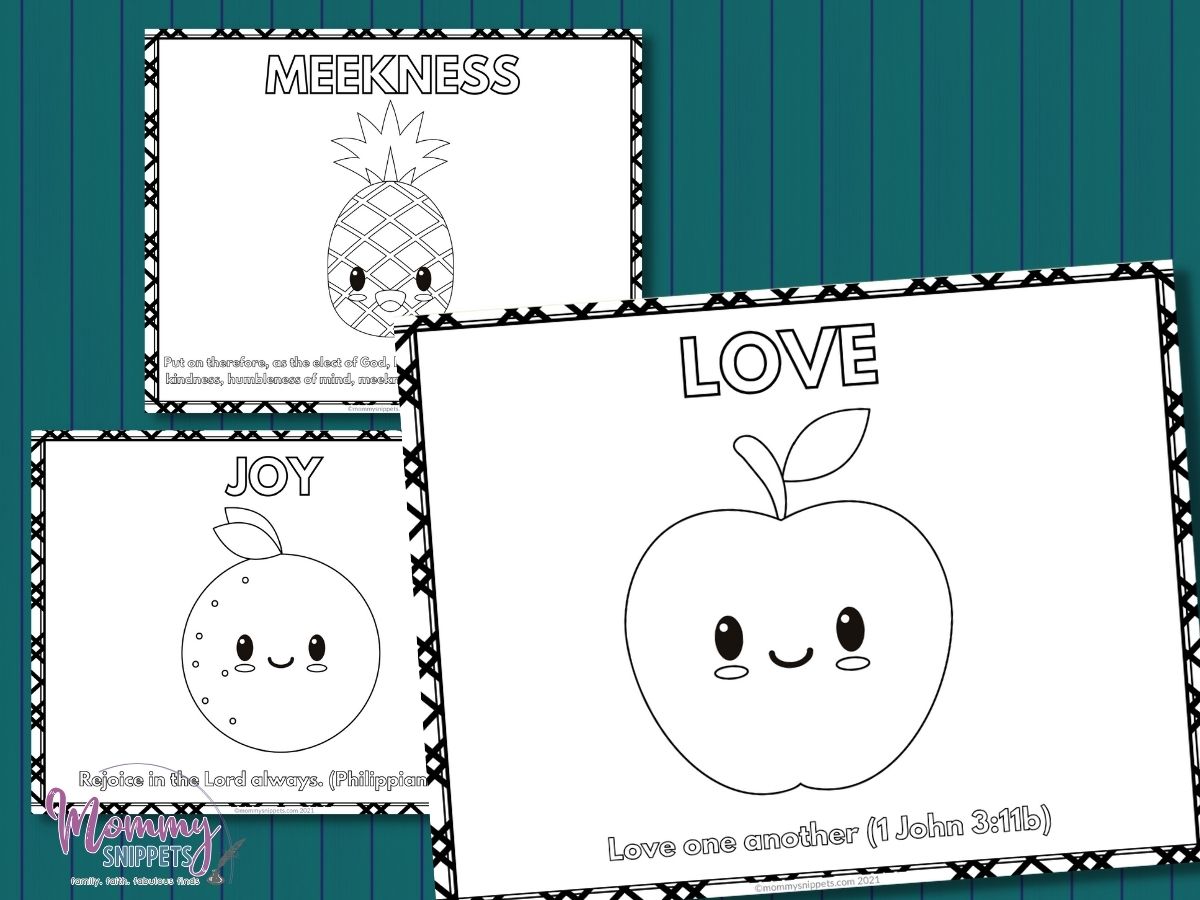 Looking for Free Printable Bible Verses for Adults?
Please visit the Mommy Snippets Community Free Printables Library to download and print Uplifting Bible Verses – Coloring Pages for Adults and Free Printable Bible Verse Cards for the Tired Mama.
Have you checked out the Printable Bible Verse Resources in my Etsy store?
I know I'm biased but my favorite resource is the A-Z Bible Verse Coloring Pages :
coloring pages with a Scripture verse for each letter in the alphabet.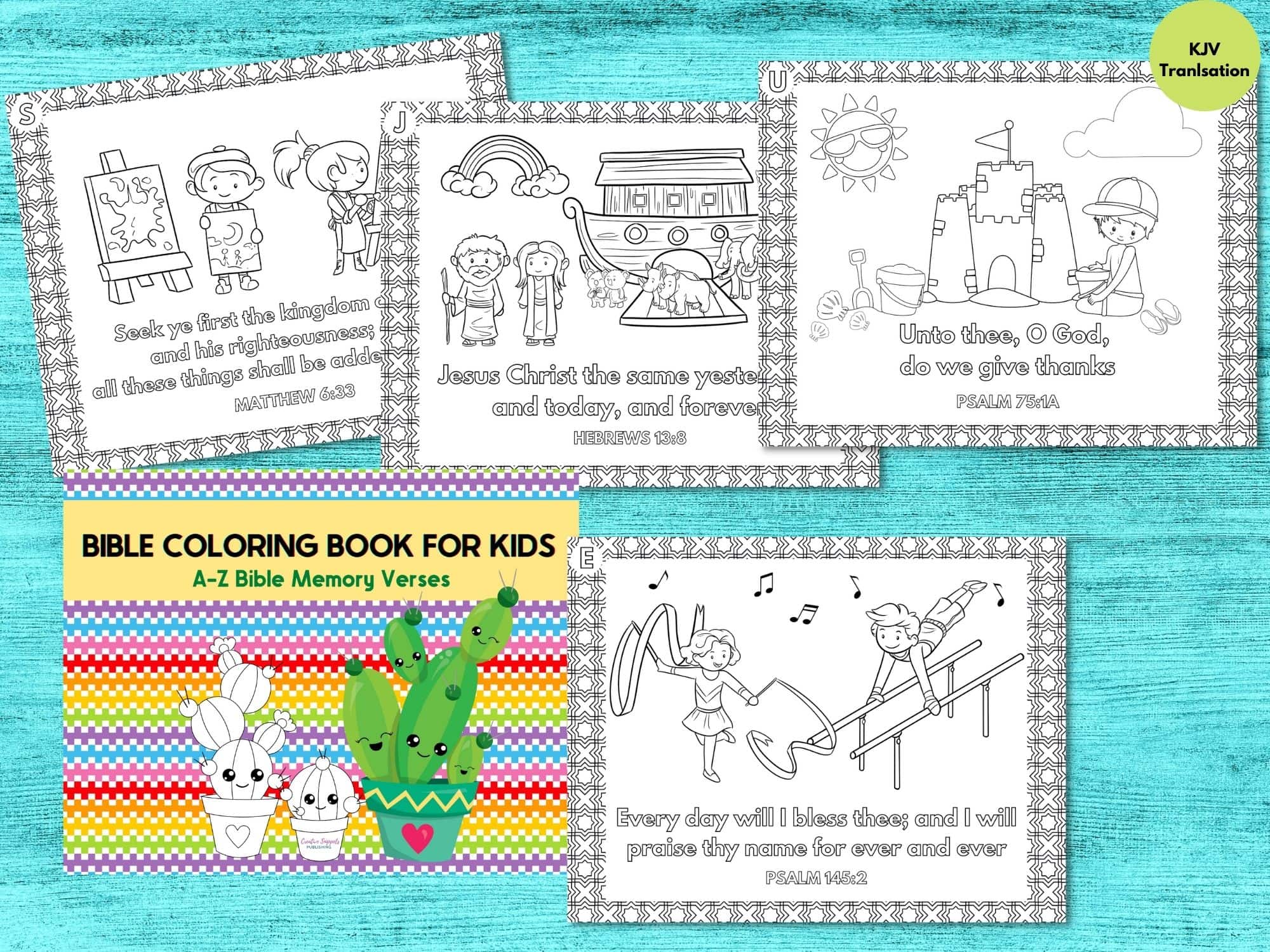 I understand some prefer not to print all those pages, and hence I've made it easy for you to just order the A-Z Bible Coloring Book off Amazon.
YES!
My Etsy store has more great resources for your family.
Feel free to look around and shop your favorites.