A Printable Bible Memory Verse Game on Love – 1 Corinthians 13 Memory Match
This post contains editorial samples and/or affiliate links to products I recommend. While this adds no additional cost to you, I will earn a small commission on any sales made.
A Bible memory verse game is such a great way to teach kids what God says about different things.
With Valentine's Day right about the corner, use this printable Bible memory verse game on love to learn what the Bible says about love.
The Bible verses for this are found in 1 Corinthians 13.
This Bible Memory Verse Game on Love is an Easy Way to Teach Kids What the Bible Says About Love
You don't need to read countless books or listen to innumerable parenting experts, to teach kids about love.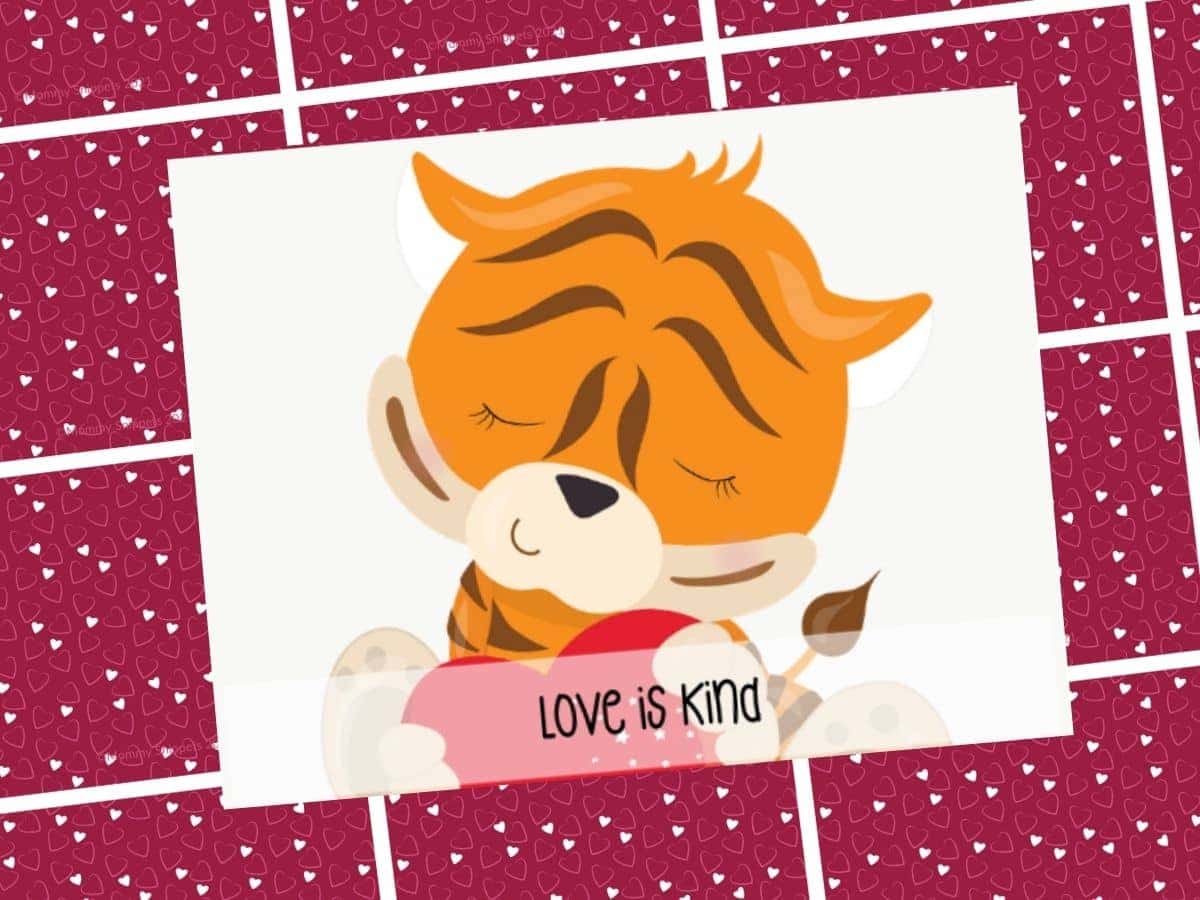 All you need to do is read what the Bible says about love,
model it,
and you will see, your children will follow your example.
The 1st book of Corinthians, chapter 13, verses 1-8 has been popularly referred to as the Bible passage on love.
It teaches all ages what love should look like.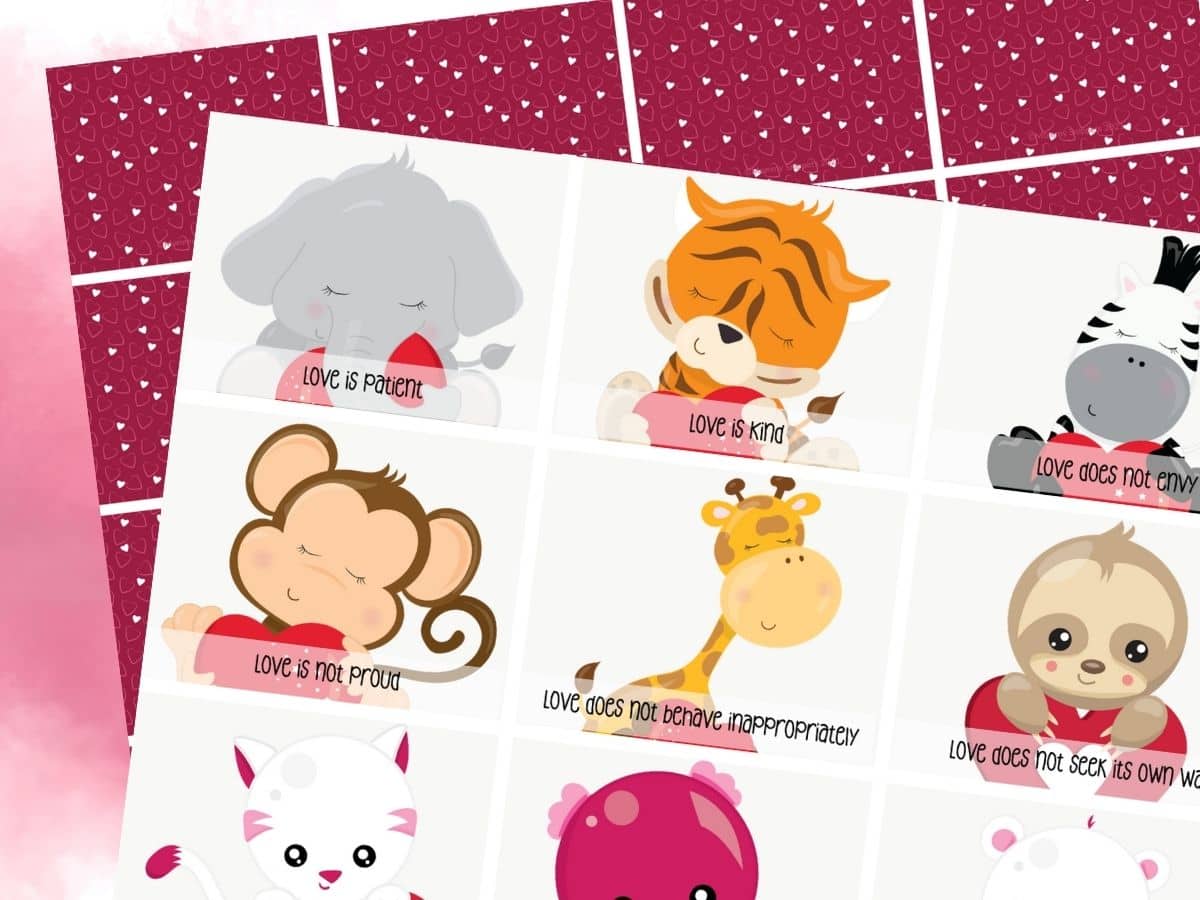 For a child, it's simple enough to comprehend.
Love means sharing with a friend.
Love means being kind, and not calling your brother, or sister, names.
Love means being happy for your friend when he wins the contest, but you don't.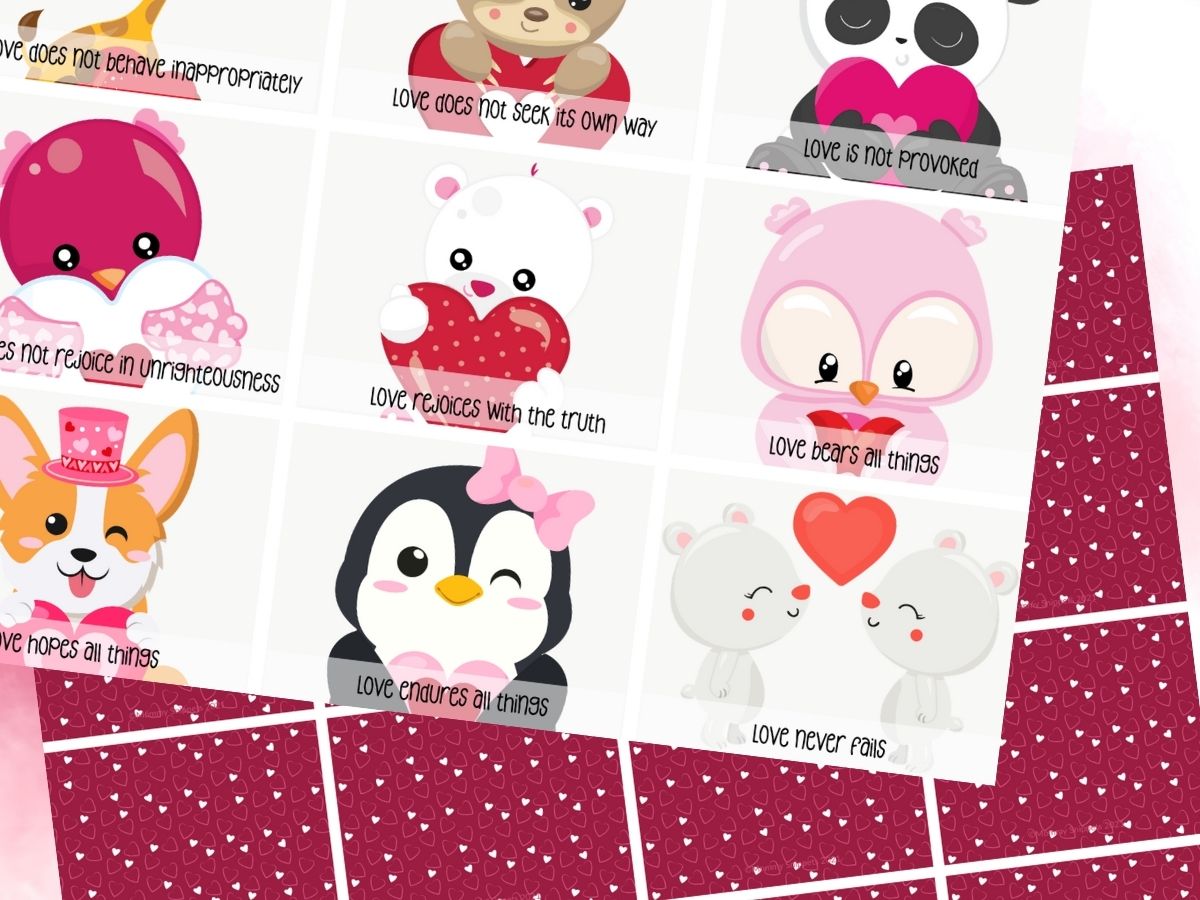 Love is picking out gently used toys, or new toys you haven't opened and choosing to donate them happily to kids in your local children's home.
Love is…
everything outlined in 1 Corinthians 13.
One easy way to teach kids what the Bible says about love is through this sweet Memory Match game.
If you've signed up for my newsletter, use the exclusive library access password to get into the library.
If this is your first time accessing a Mommy Snippets printable, please sign up for my newsletter to get the exclusive password. This one password will give you access to all the printables in the Mommy Snippets Community Printables Library for FREE!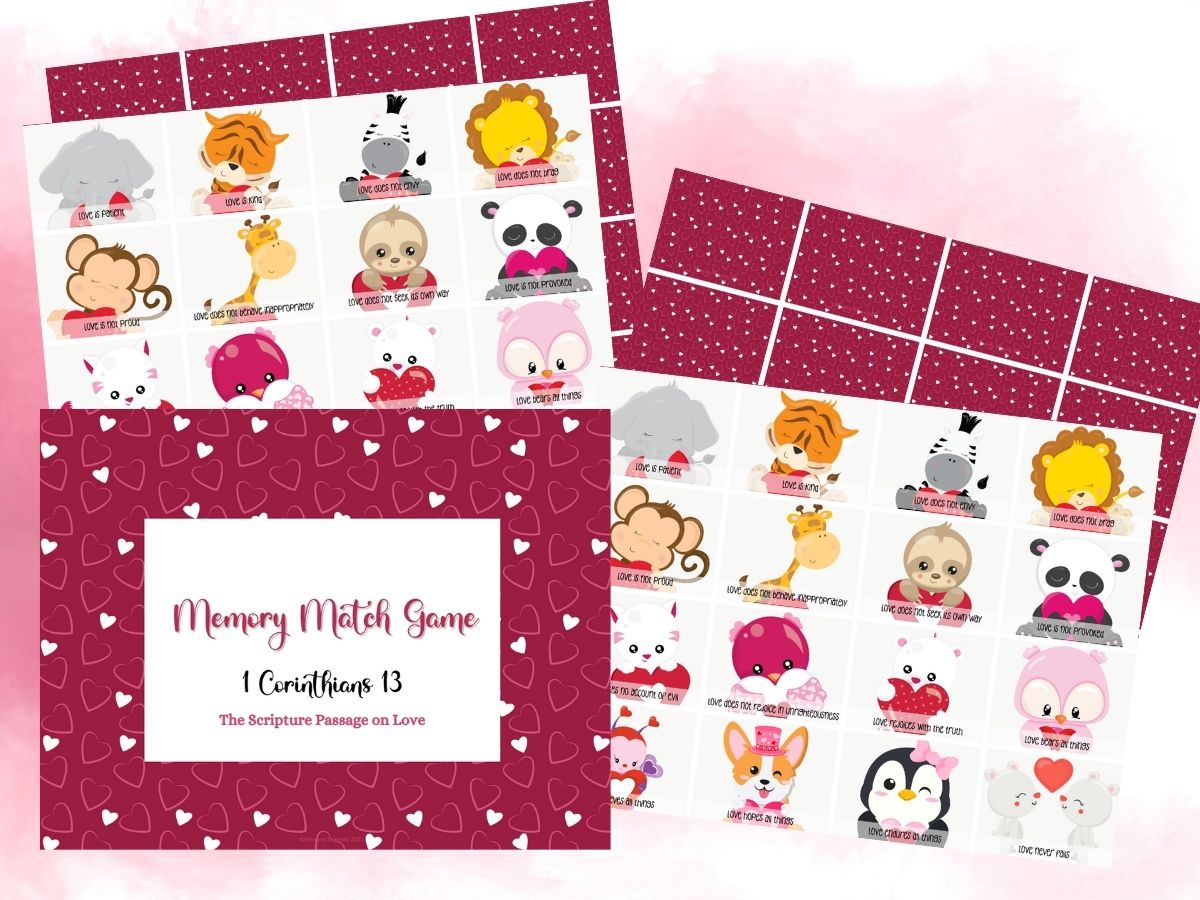 I understand if you're on too many mailing lists and would prefer not to subscribe for free access to the printable library.
This pdf file prints to size on 8.5″ x 11″ (A4) sized paper.
While I recommend printing this on white cardstock paper, printing on regular white computer paper, and laminating the cards, will help the cards last longer.
This is a great family game, especially as the kids count down to Valentine's Day.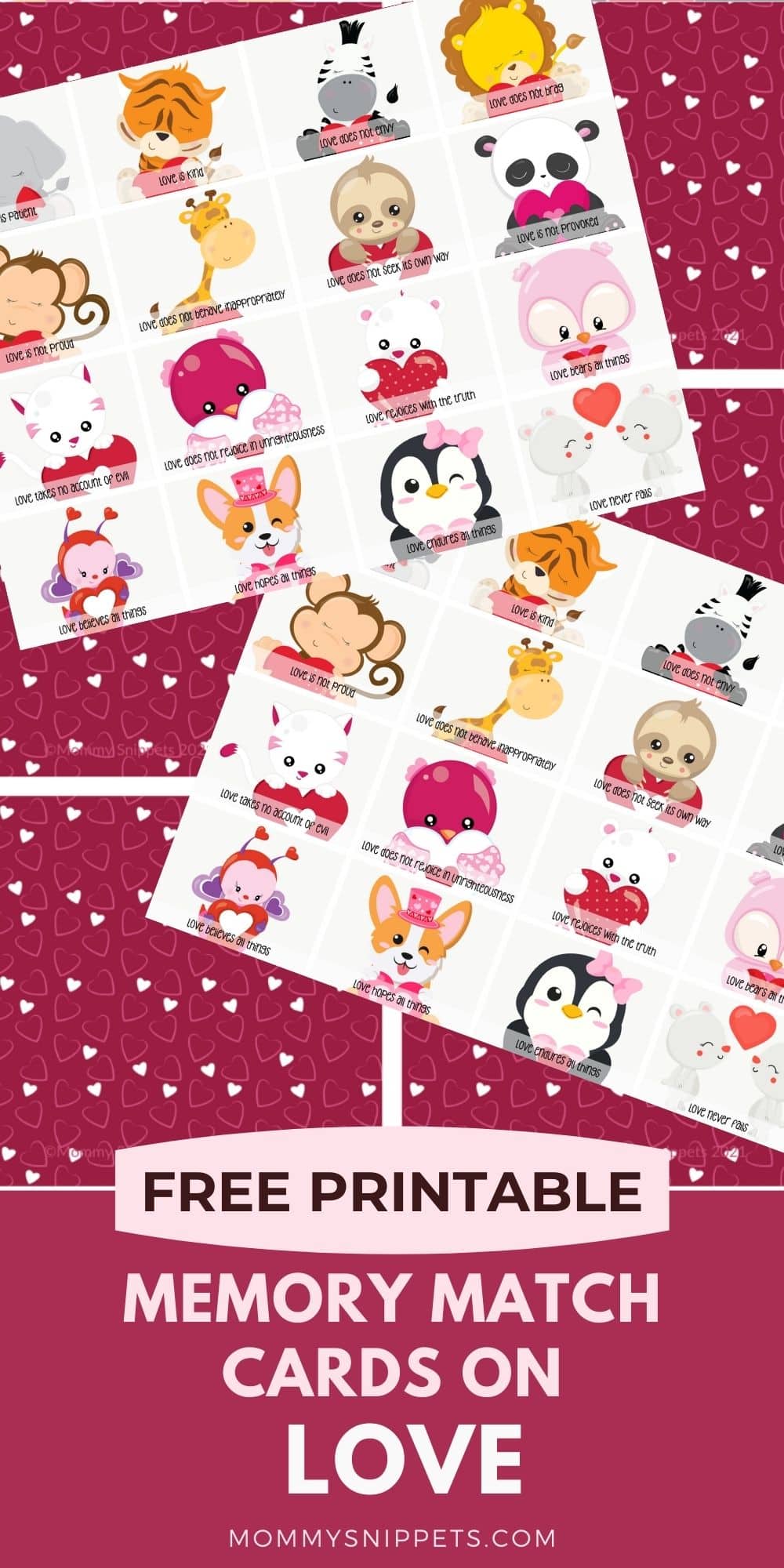 Here are some more Valentine resources, for the kids:
Free Printable Valentine's Cards for Kids
I'd love to hear from you. Hop over to chat with me on Facebook and/or Twitter