Free Printable Sermon Notes for Kids- the Best Way to Engage Kids in Church
This post contains editorial samples and/or affiliate links to products I recommend. While this adds no additional cost to you, I will earn a small commission on any sales made.
My youngest daughter has recently asked to sit in with us during service and has been taking notes alongside me as the sermon is preached. When I designed the printable Sermon Notes for Kids, I thought of kids, like her, who go a few Sundays wanting to sit alongside Mom and Dad in adult church, over kids' church.
Instead of having them flip through pages of a book or draw, encourage them to engage during the service by taking notes of what they hear during the sermon.
What do the Sermon Notes for Kids include?
My free printable sermon notes templates include a design for younger kids and one for older kids.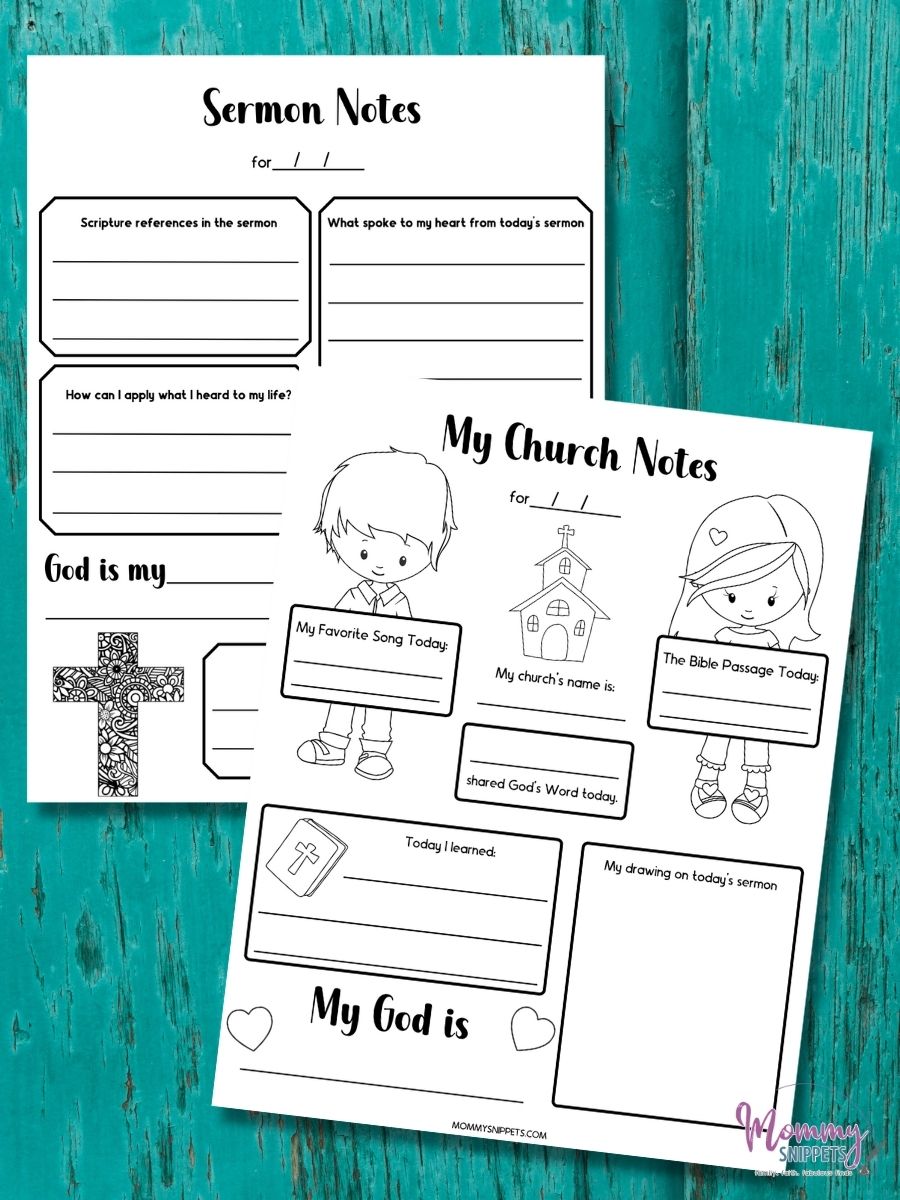 For younger children, the Church Notes sheet includes spaces for them to write:
The name of the church
Their favorite song during service
The name of the pastor/priest/preacher who delivered the sermon
The primary Bible passage reference
One nugget they learned from the sermon
Who they think God is to them- this could be a general question or regarding the sermon shared.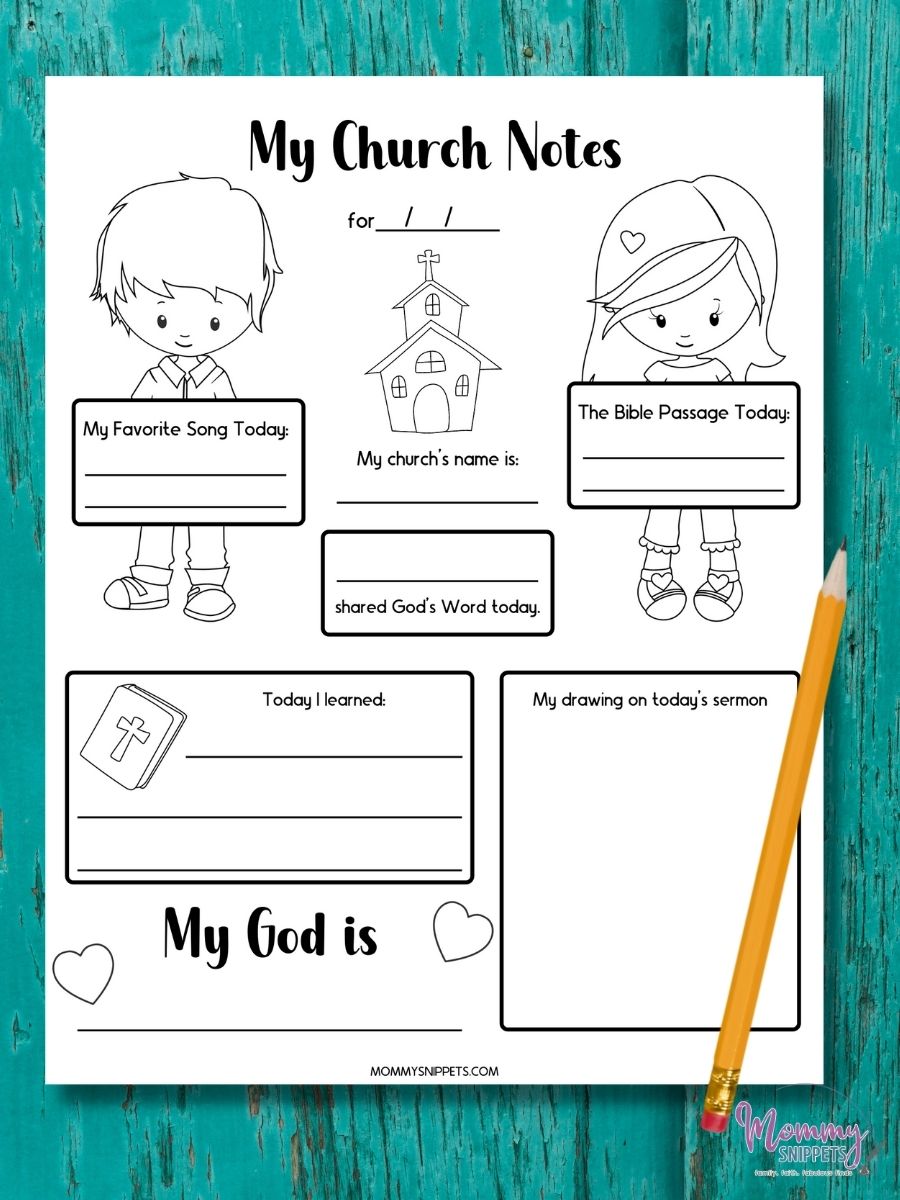 The sheet also includes a space for the child to draw a picture reflecting their understanding of the sermon.
This is a simple way to encourage a child to stay plugged into the sermon.
And this is a great way to introduce the art of note-taking during a sermon.
Now, for older kids with a greater attention span, the sermon notes template is designed to allow more space to write down key points from the sermon.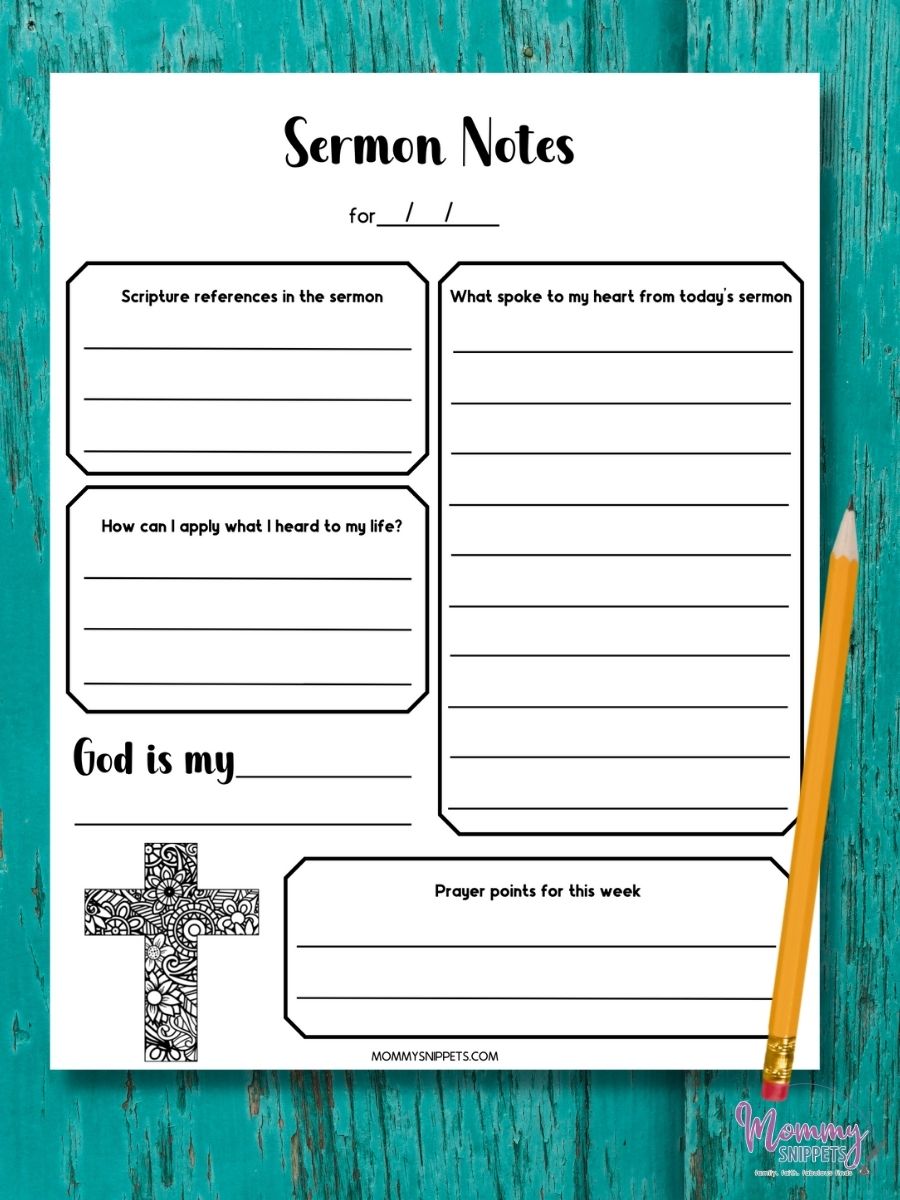 The Sermon Notes sheet includes a space to write:
Scripture references from the sermon
What your child learned or received from the message shared
How the sermon may be put into practical application
Prayer points for the week.
Who they feel God is- again, this may be based on the sermon or just in general.
The sheet also includes an intricately designed cross your child may color to help focus at any point of the sermon when they start feeling a little restless.
Our church is going through the book of Joshua, and this past Sunday, the passage reference was out of Joshua 6, the story of the Israelites marching around the wall of Jericho.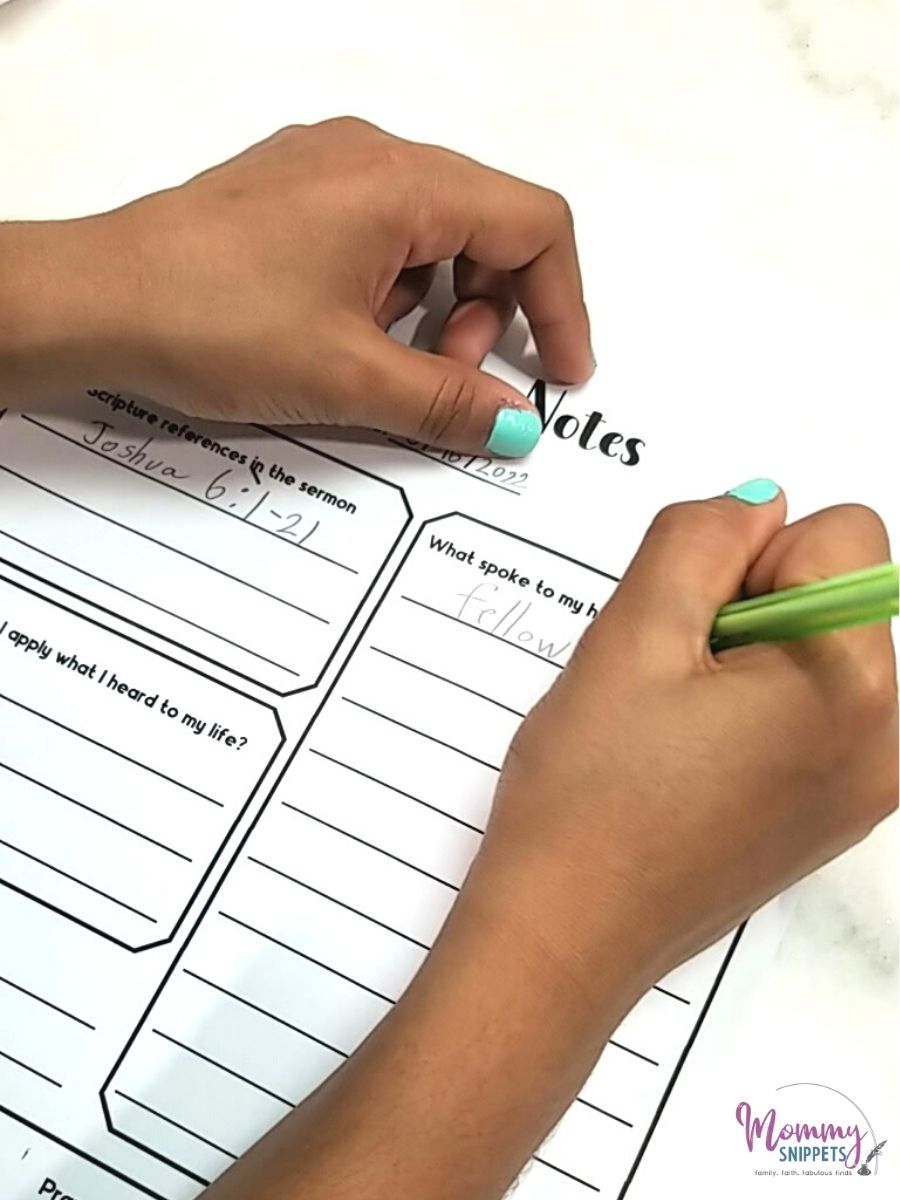 The message centered around how we can overcome obstacles, and I love how Ana wrote, "God is my leader."
When asked what made her write this, she explained that if we followed God and obeyed Him, He would help us through things.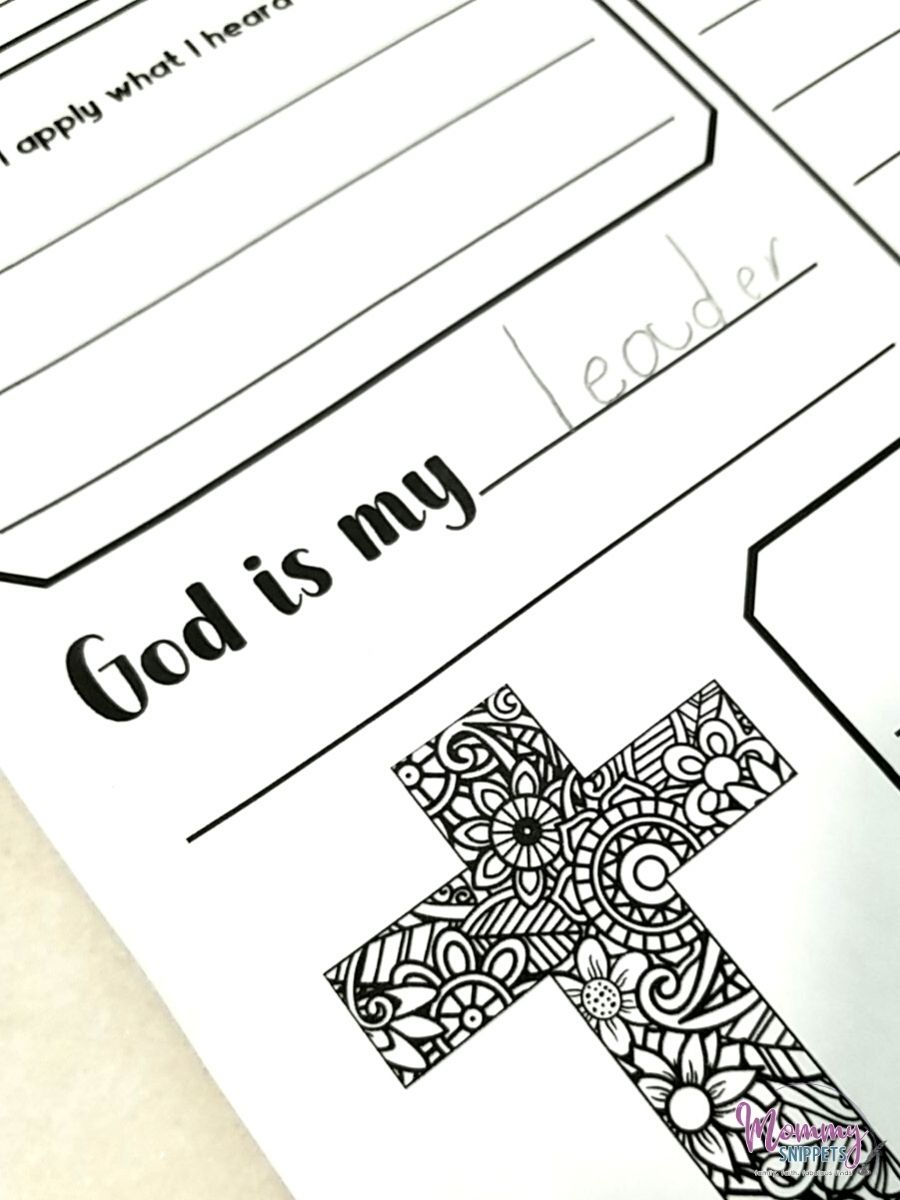 He would lead us through it all.
I love that!
Why I believe children need to be introduced to the art of note-taking
I believe writing key points from what you hear is an effective memory retention tool.
Writing notes has always helped me remember what I heard (even way back in college),
and allows me to go home and look over Scripture references,
or even come back to the notes at a time when I need them the most.
Introducing this art to children at a young age helps them develop this excellent habit,
and allows a child to engage, be an attentive part of the church service, and receive from the same.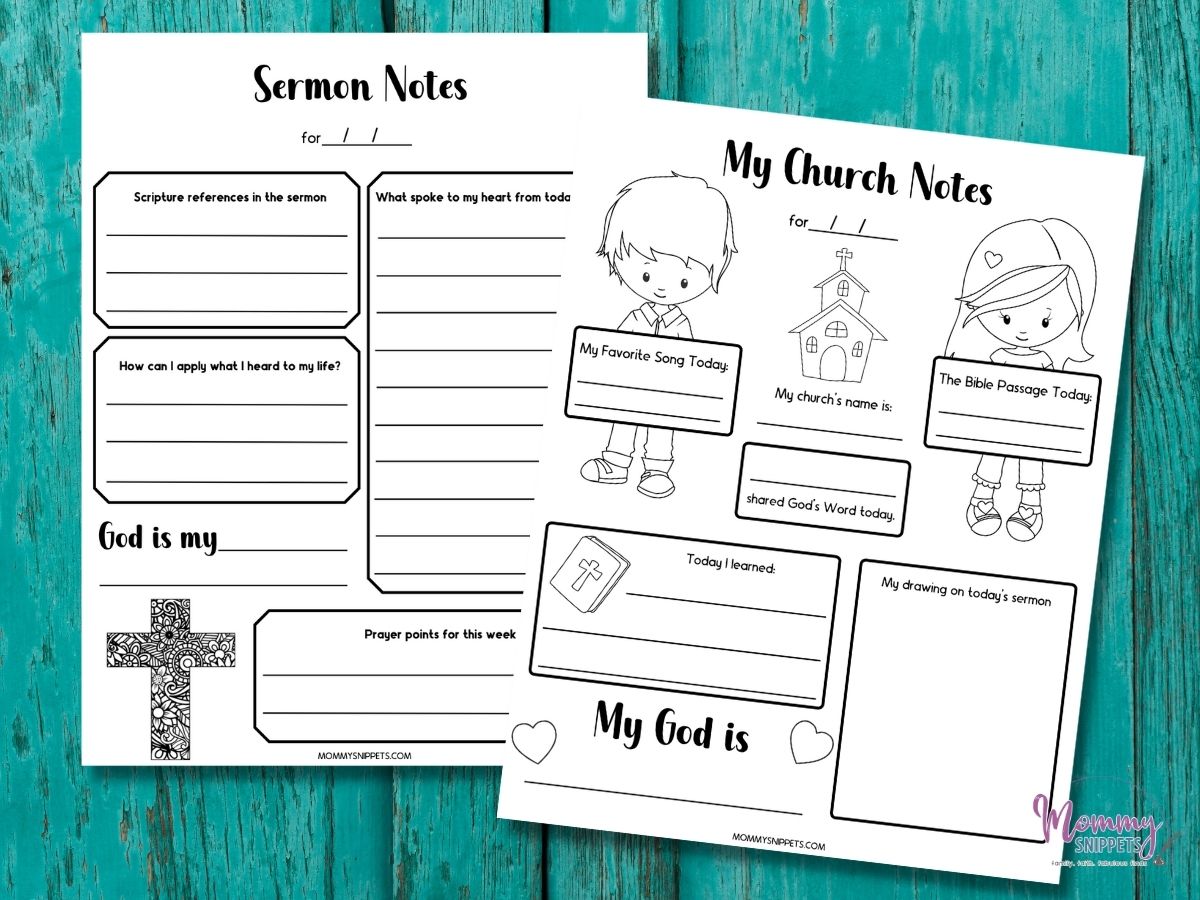 If you've signed up for my newsletter, use the exclusive library access password to get into the library.
If this is your first time trying to access a Mommy Snippets printable, please sign up for my newsletter to get the exclusive password. This one password will give you access to all the printables in the Mommy Snippets Community Printables Library for FREE!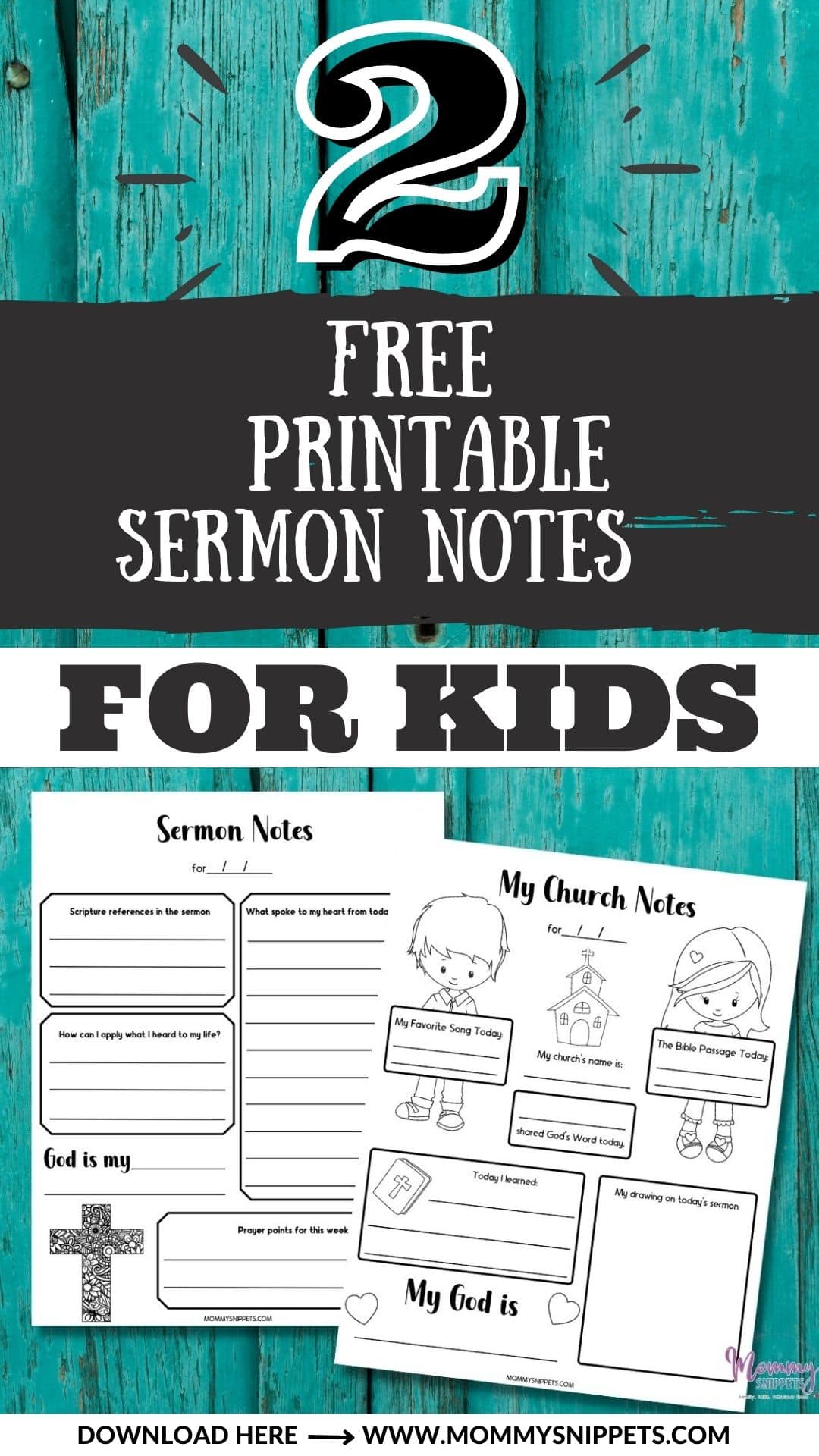 For more resources to help build and grow your child's faith, check these out:
Resources to help your children fall in love with God's Word