Easy Ways to Help Kids Learn Psalm 23: Free Printable Psalm 23 KJV Flashcards and Craft
This post contains editorial samples and/or affiliate links to products I recommend. While this adds no additional cost to you, I will earn a small commission on any sales made.
As parents, we're instructed to teach our children God's Word. To help them memorize Scripture and hide it in their hearts.
Bible verse coloring pages are a great way to help younger kids especially remember verses.
(Have you bought my A-Z Scripture Coloring Pages yet? It's filled with easy verses that even a preschooler can memorize.)
Deuteronomy 6:6-9 is a passage that reminds us of just that-
6 "And these words which I command you today shall be in your heart. 7 You shall teach them diligently to your children, and shall talk of them when you sit in your house, when you walk by the way, when you lie down, and when you rise up. 8 You shall bind them as a sign on your hand, and they shall be as frontlets between your eyes. 9 You shall write them on the doorposts of your house and on your gates."
Psalm 23, verse 1, was one of the first Bible verses Ana learned.
She was 3 at the time.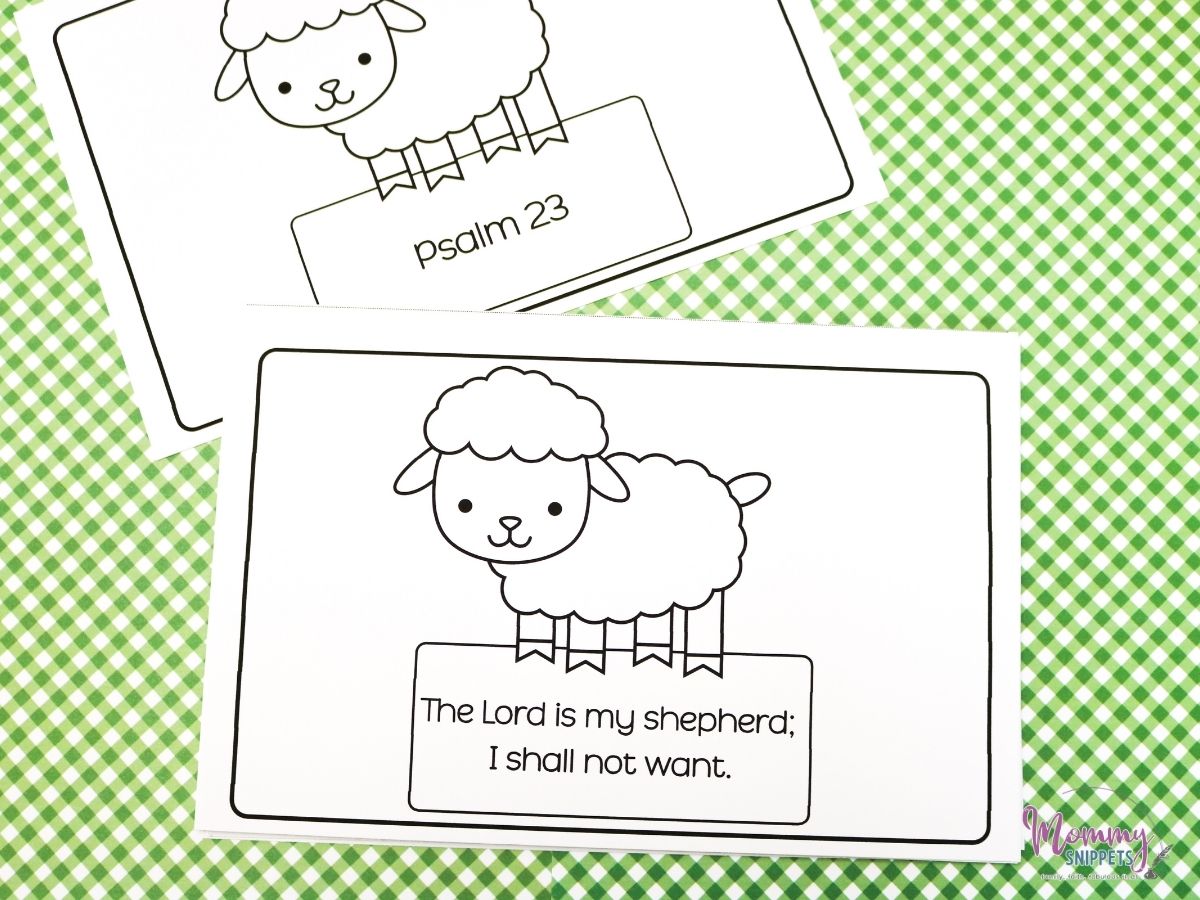 By the time she was 5, she was able to recite Psalm 23 from memory, and last summer, our then 6 year old surprised us by reciting Psalm 91 from memory, after hearing our family read it out daily, as the throes of the pandemic began to roll out.
Easy Ways to Help Kids Learn Psalm 23
Reading the psalm to your child daily is one way the verses sink in.
Listening to it in a song is yet another way kids pick up verses quickly.
Making a craft using a verse or verses is also one of my favorite ways to teach my kids and kids in Sunday School Bible verses.
(Have you seen my Jesus Calms the Storm craft? It's a sweet visual craft to help kids remember that verse, and the story)
Last night I created these flashcards and then we had a great idea to make this a craft too.
So now you have two more fun ways to help your child memorize Psalm 23!
Free Printable Psalm 23 KJV Flashcards and Craft
Print out these flashcards on white cardstock paper.
(I've linked to my favorite cardstock brand. I use this for most of my printables.)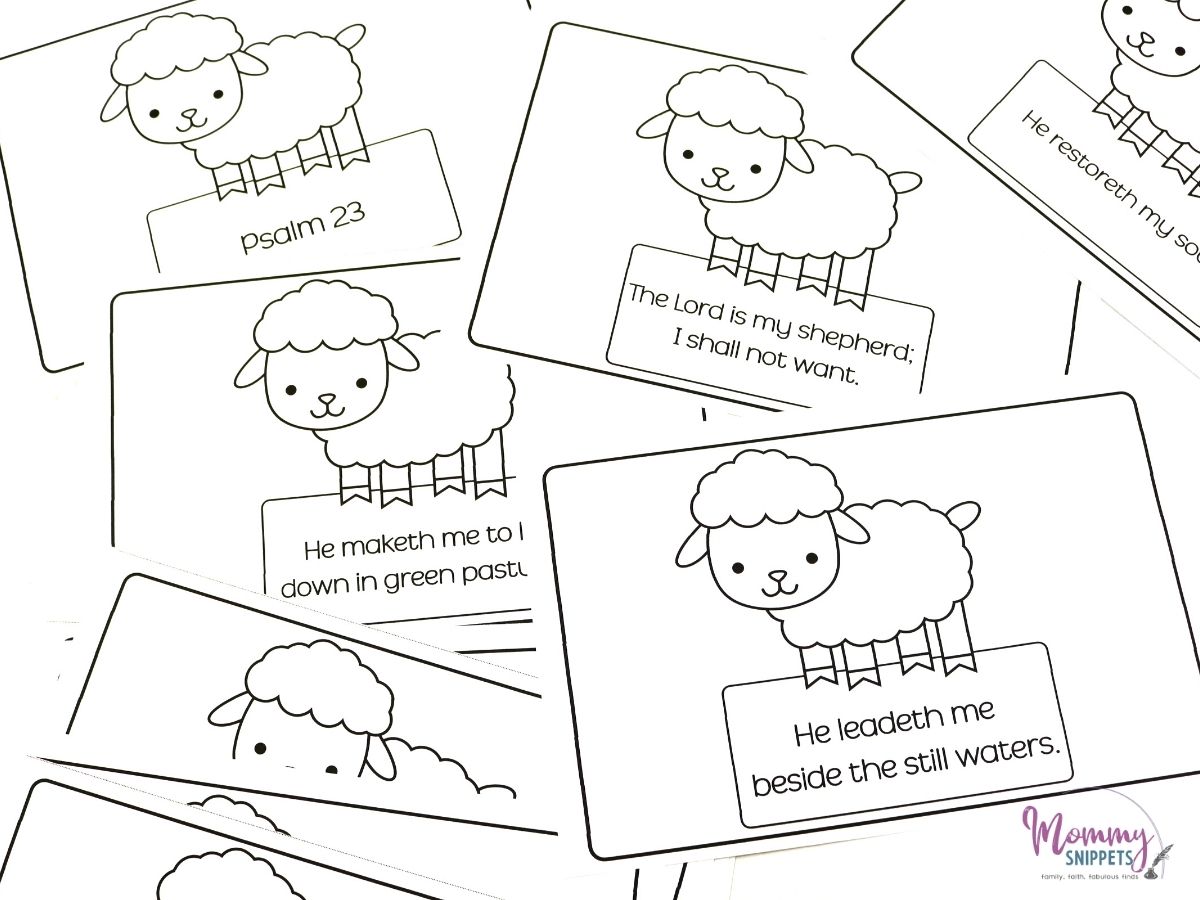 Each flashcard has been broken down to help a child learn Psalm 23 in parts, making it easier to remember and a wonderful learning opportunity for parents to be able to sit down and explain what each card means.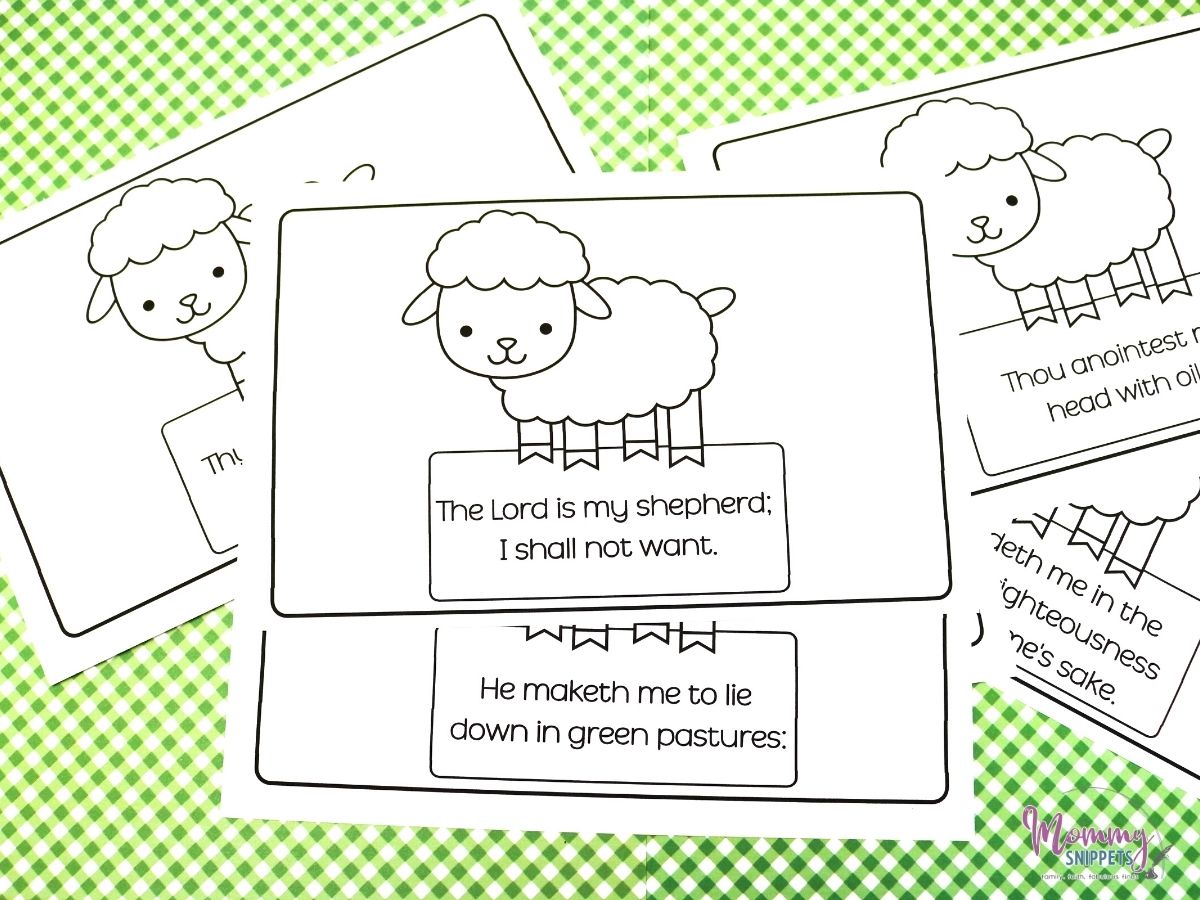 Each 8.5″ x 11″ sheet holds two flashcards.
Cut along the dotted line to separate the flashcards, either with a pair of scissors or a paper trimmer.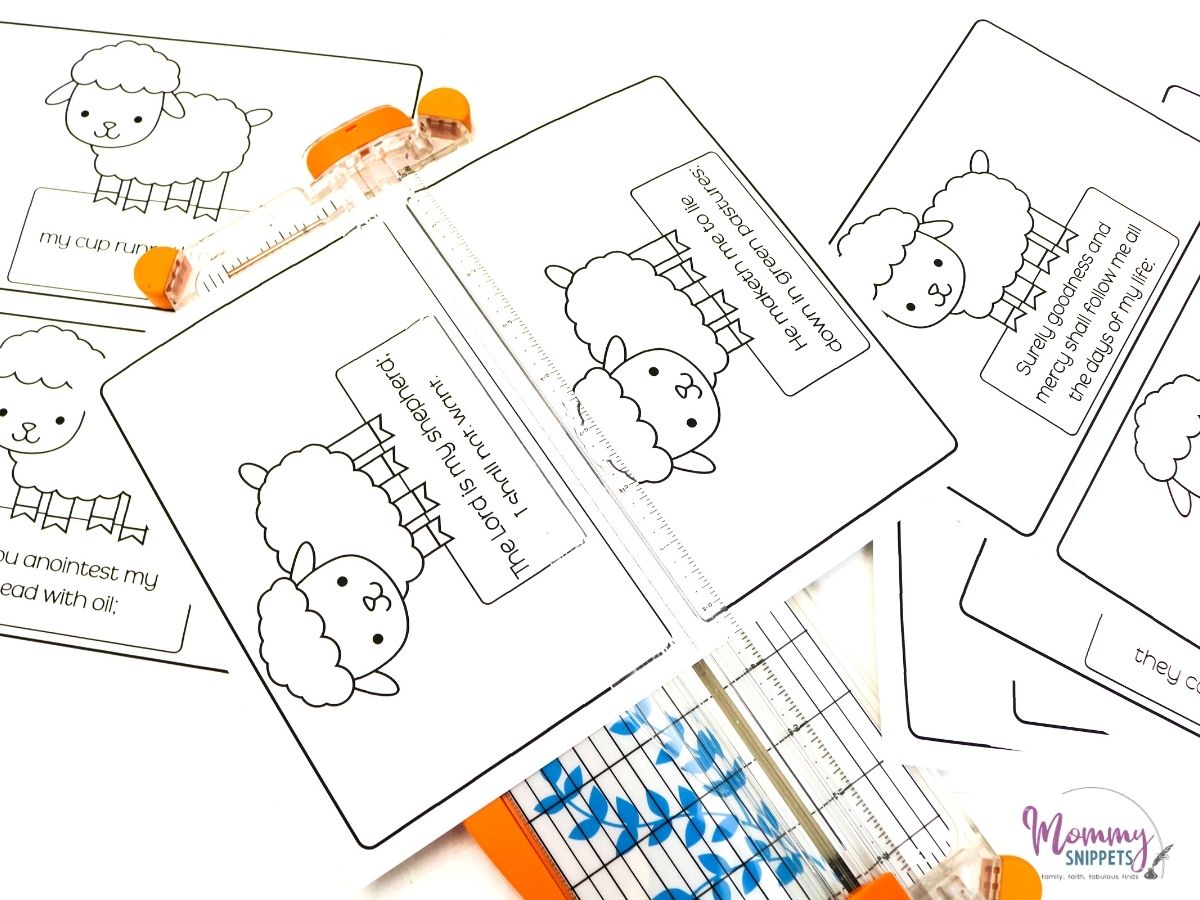 Laminate the cards for greater durability.
Now the neat thing about these flashcards is you can also make this a Psalm 23 banner craft for your child to work on.
Once done you can hang it in his/her room as a reminder of God's promises through this psalm.
Sure the way the cotton is glued on may not be perfect, and the sheep templates may have been cut out crooked, but this craft will be absolutely beautiful just the way it is.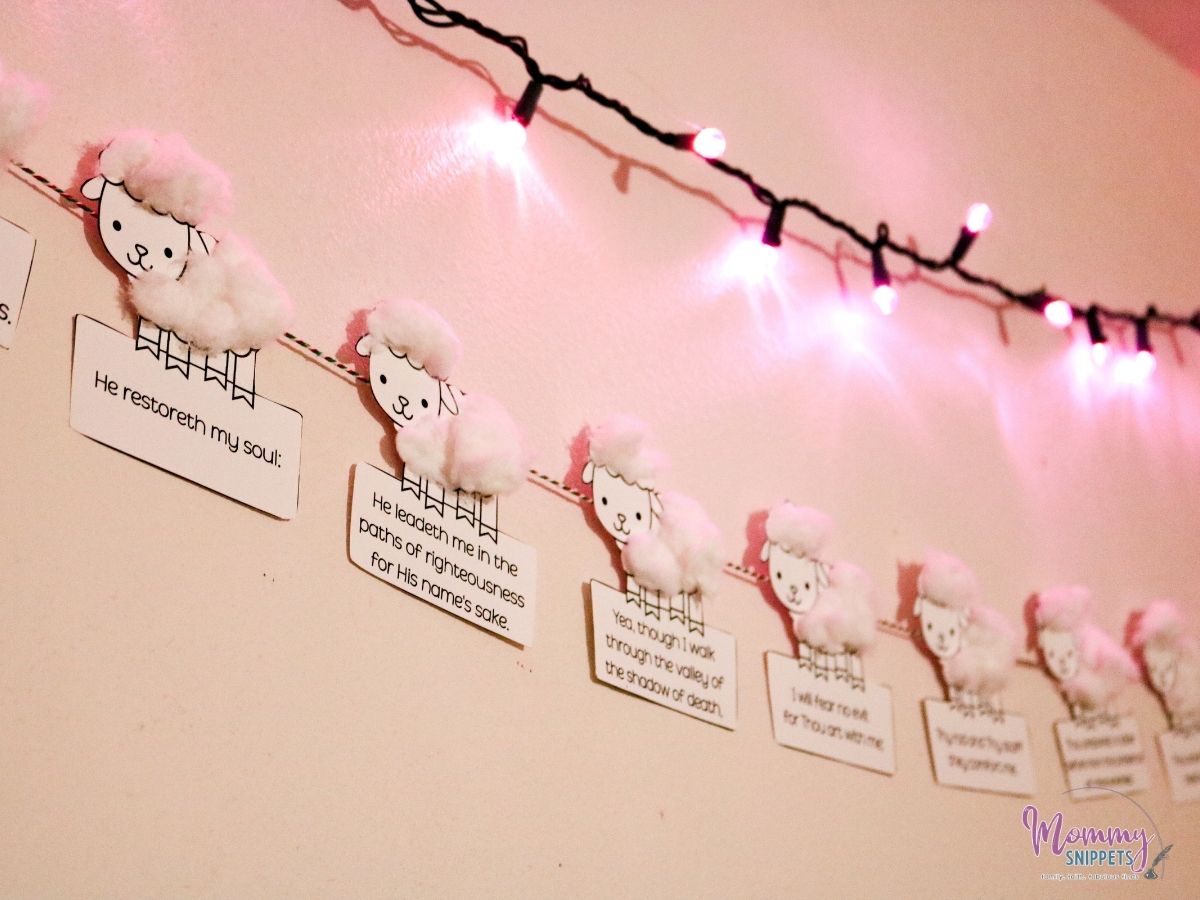 Yes, Ana has pink fairy lights up on the wall, hence the pink hue. Aren't those sheep just adorable?!
How to make a Psalm 23 Banner
Materials required:
Gluestick (Yes, I always stock up on glue in bulk. This is the best Elmer's deal you will find out there!)
Psalm 23 sheep template (below)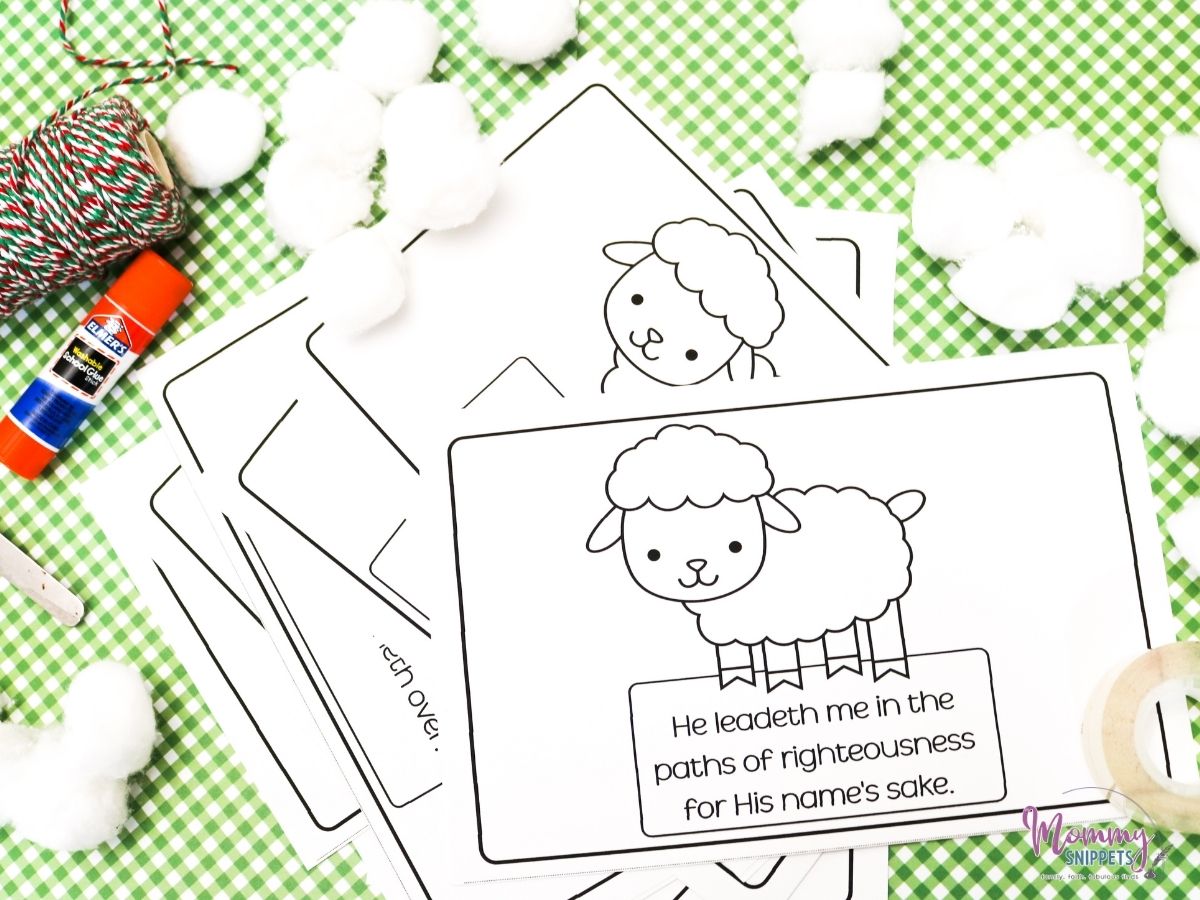 Instructions:
1. Cut around each sheep, ensuring the sign holding the verse is cut out too.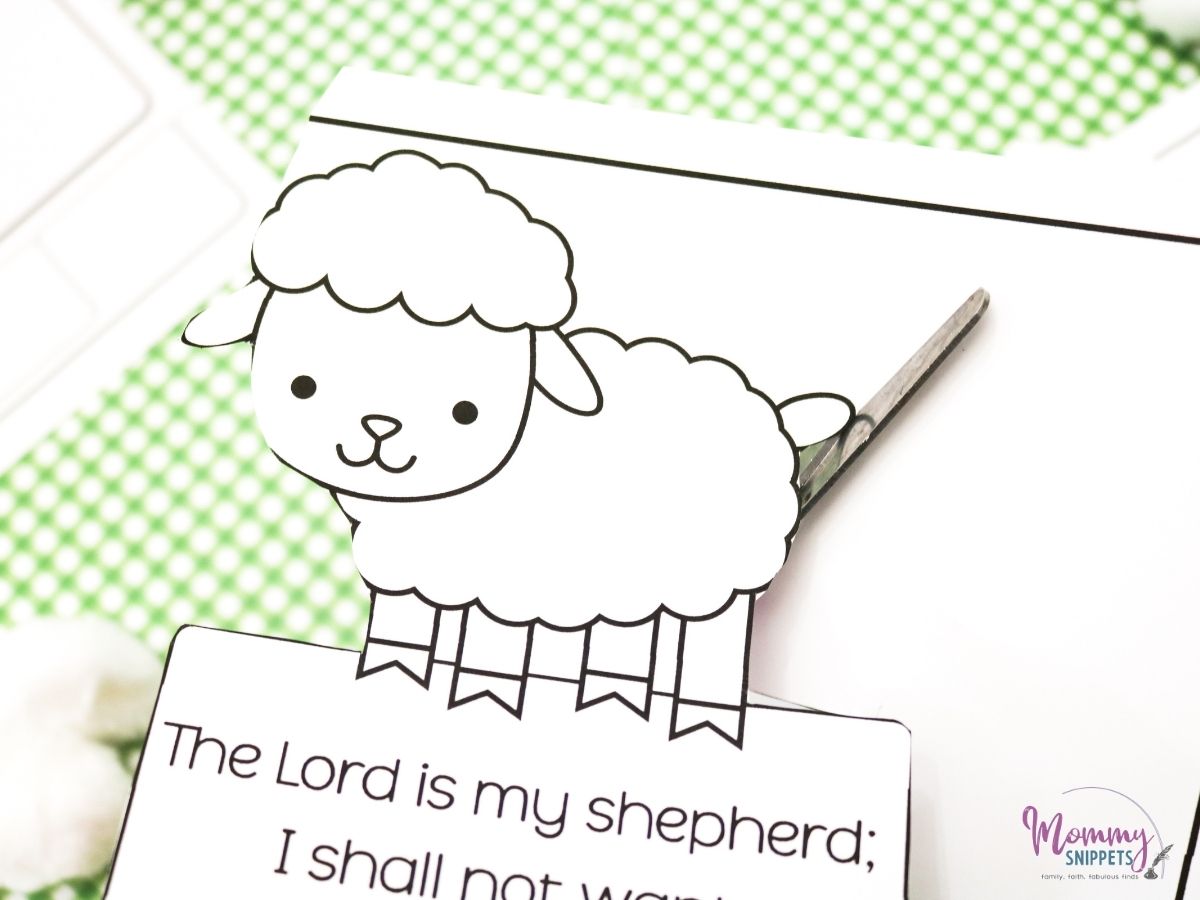 Allow your child to help you. (A perfect sheep cutout is not part of the plan, so don't worry.)
2. Once each sheep has been cut out, arrange the sheep in order of Psalm 23 and turn them over.
Take the twine and run the string from one end to the other, ensuring you leave a small gap between each sheep.
Hold the twine down onto the back of each sheep, using clear tape.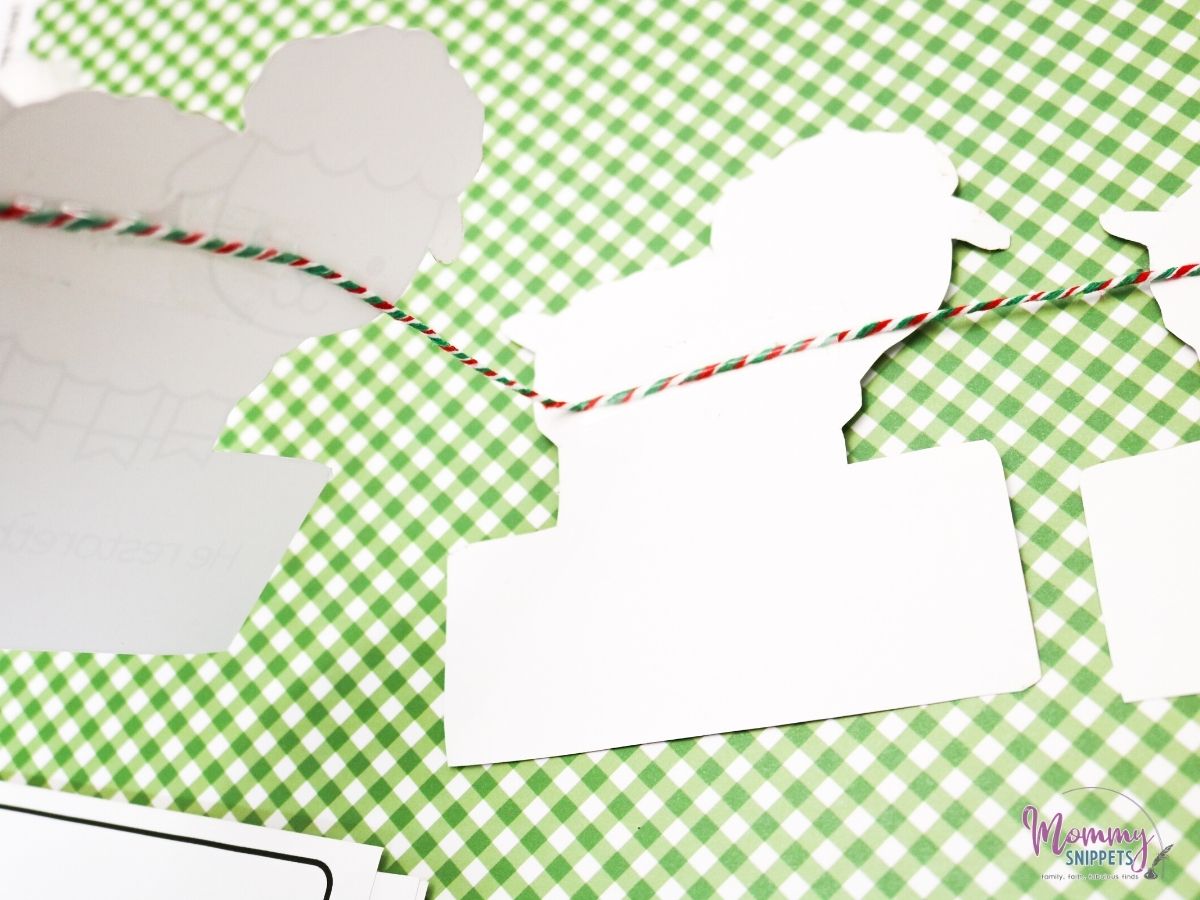 3. Next have your child glue cotton balls to each sheep's body and head.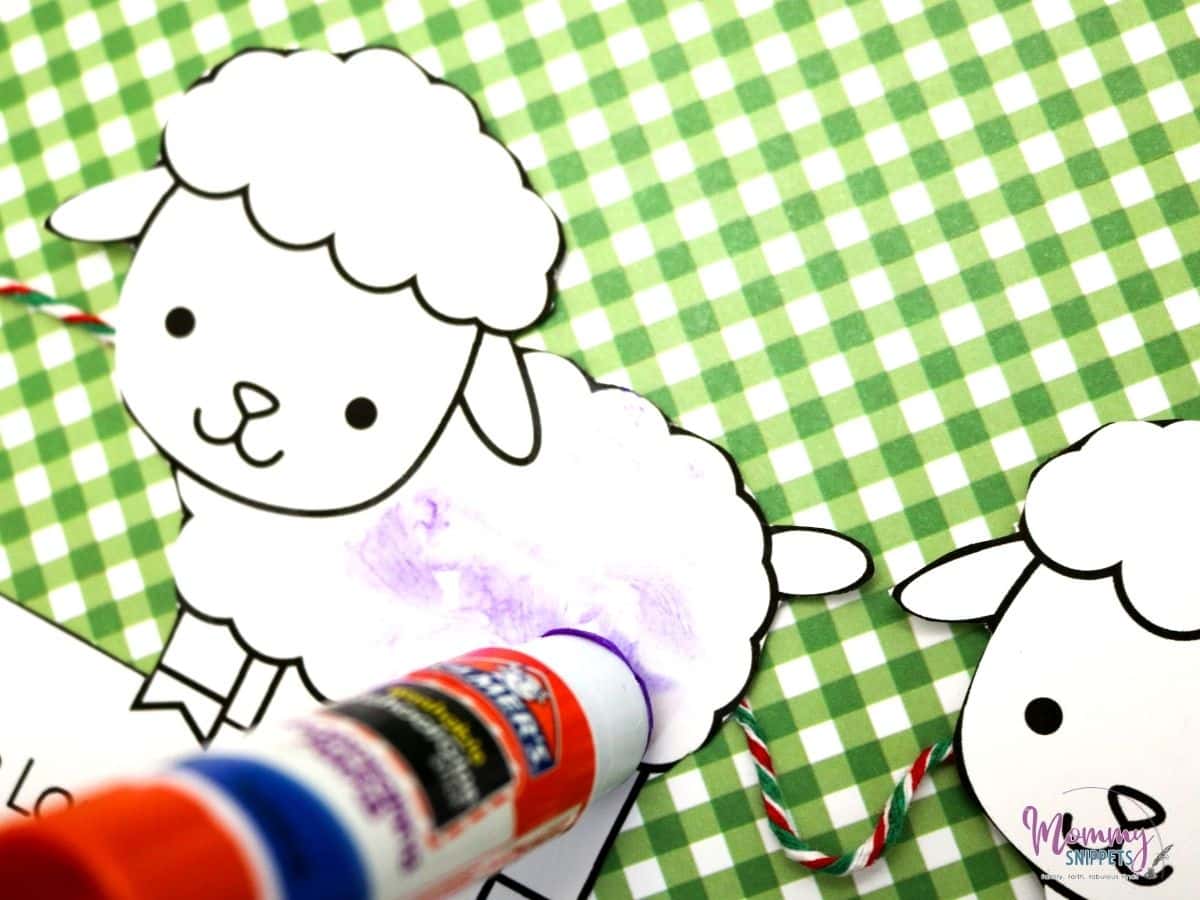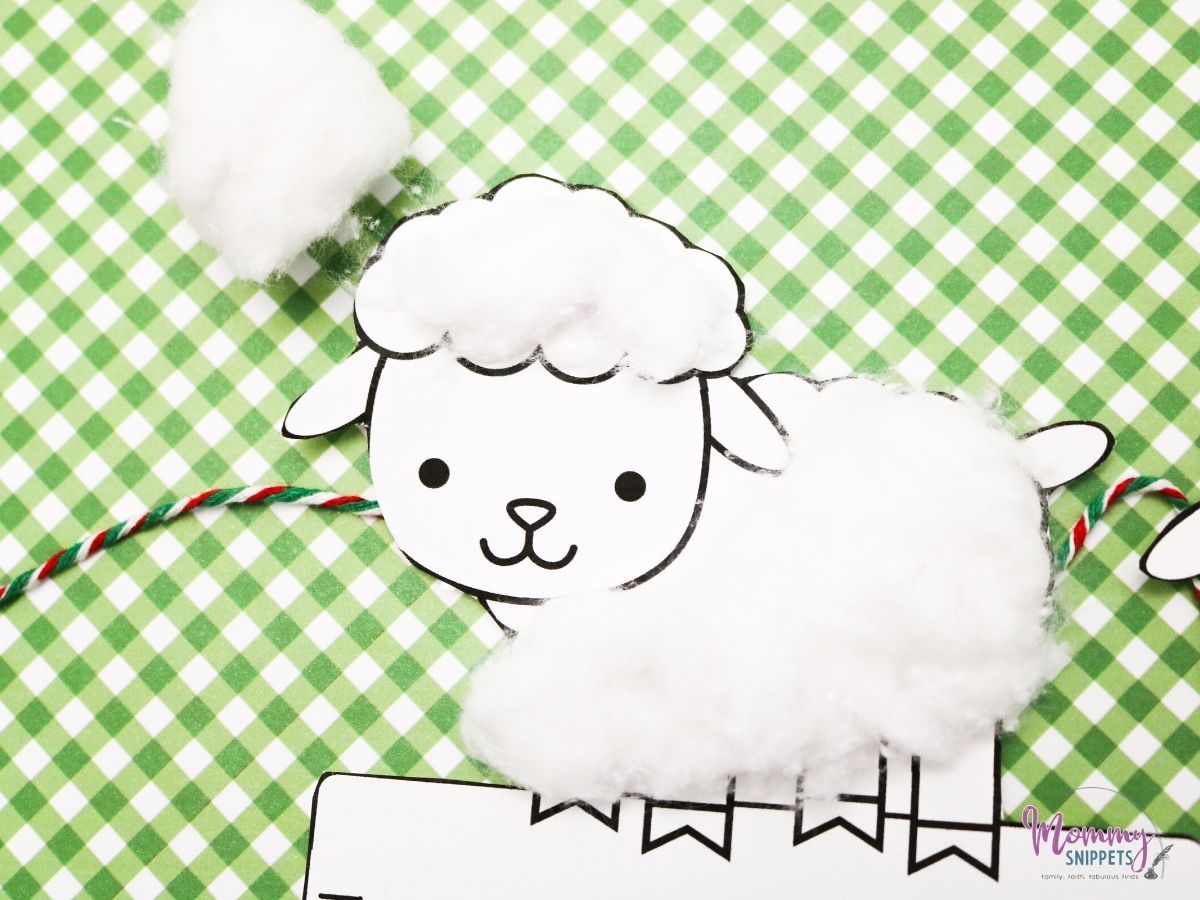 When cotton has been glued onto the last sheep, the banner is ready to be hung in your child's room.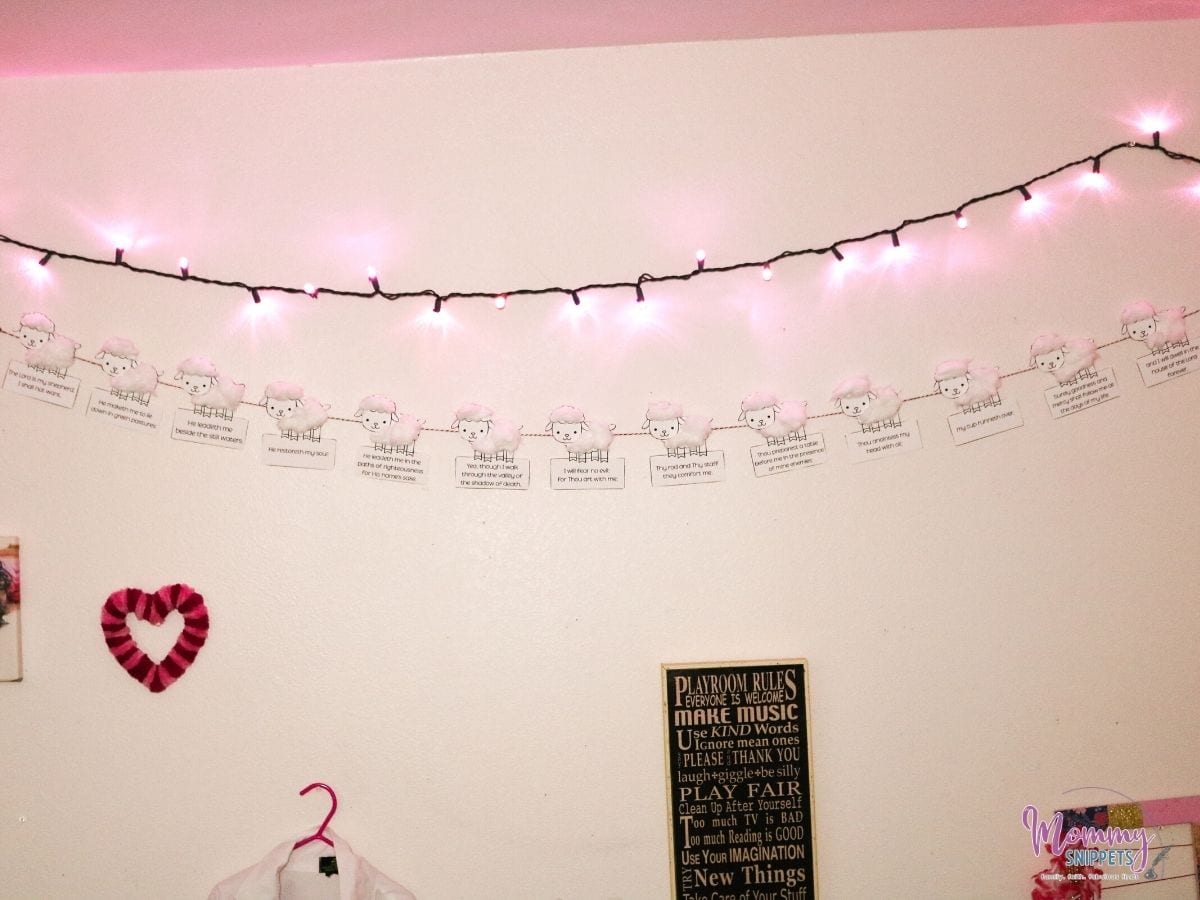 I pray this craft will not only be a blessing to your child, but also to your family.
If you enjoyed doing this resource, I know these will be helpful too:
Resources to help your children fall in love with God's Word
Get the Psalm 23 Flashcards/Craft Templates from my

FREE Printables Library

NOW
If you've signed up for my newsletter, use the exclusive library access password to get into the library.
If this is your first time trying to access a Mommy Snippets printable, please sign up for my newsletter to get the exclusive password. This one password will give you access to all the printables in the Mommy Snippets Community Printables Library for FREE!
If you're looking for more Scripture coloring pages, don't miss this one too.