My Favorite Free Printable Valentine's Cards for School
This post contains editorial samples and/or affiliate links to products I recommend. While this adds no additional cost to you, I will earn a small commission on any sales made.
If you've been looking for just the right Valentine's cards for school, welcome!
I've been where you were at and I believe I know what you're looking for:
Valentine's cards for school that celebrate childhood.
Sweet illustrations.
Valentine's cards that are bigger than a large postage stamp.
Valentine's cards for kids that are gender-neutral
Cards that are appropriate to pass out to every child in the class.
If I've helped check off all those boxes, I know you and your kids will love my selection of printable Valentine's cards for kids at school.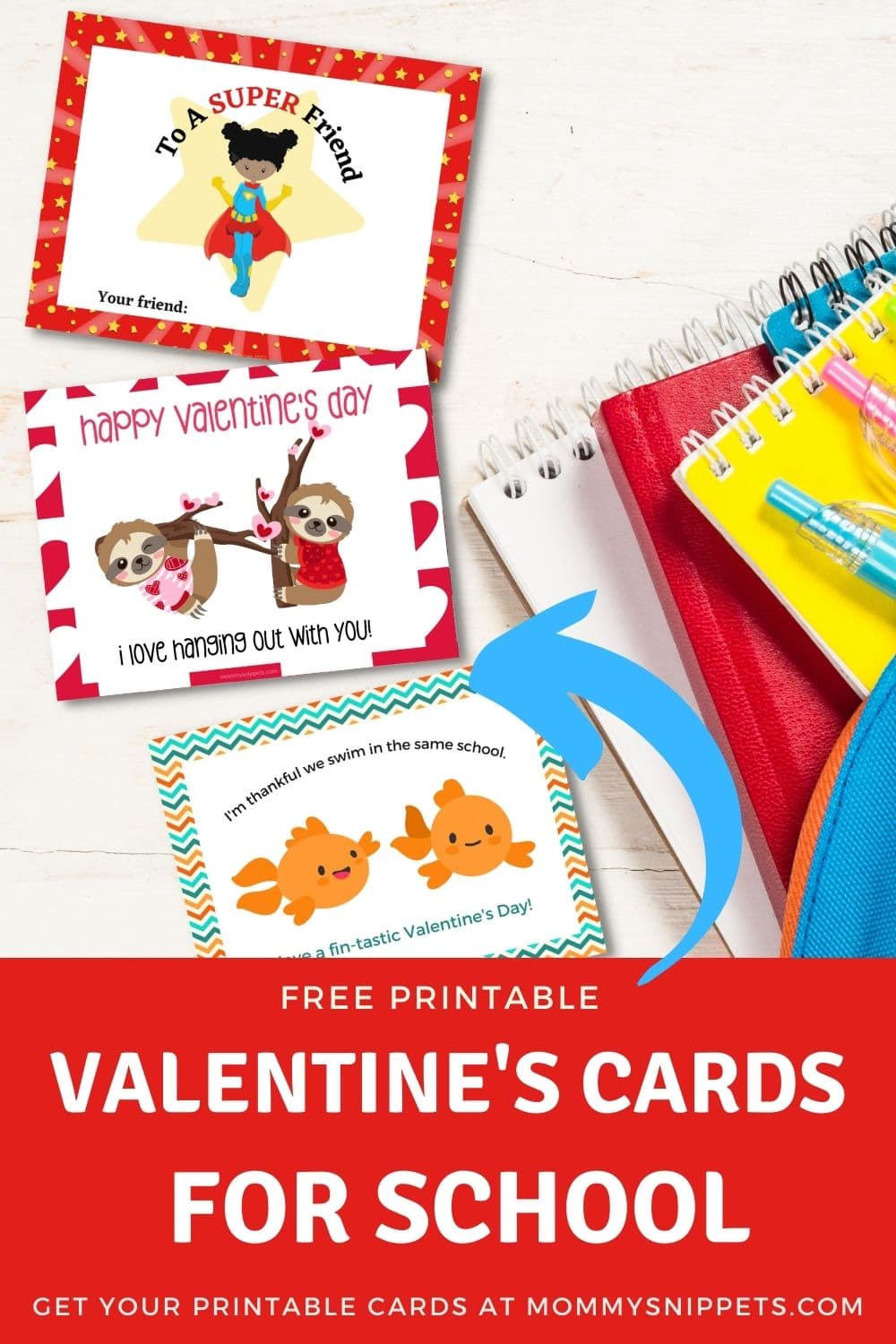 With white cardstock on hand and a reliable color printer ready to go, you're one step closer to having those cards ready for your child to take to school.
(If work best on last-minute projects, you may be doing this while your child is asleep, on Valentine's Day Eve. I see you and I understand.
I've been in your place, more times than I would like to admit.)
My Favorite Free Printable Valentine's Cards for School
These cute Valentine's cards for school are sure to put a smile on any child's face.
To look through the cards in each collection, click on the "Get this printable" button to be taken to that respective Valentine's Day cards post.
Printable Valentine's Cards for School
If your kids go to a Christian school that encourages the sharing of faith and celebrates passing our religious Valentines, you will want to check out my favorite Christian Valentine cards for kids.
What to add to Valentine's Day cards for school?
Now, this could be an edible treat or a non-edible gift/party favor.
If you would like to add a Valentine treat to the card, it's important to check what your child's school guidelines for the same are.
Some private schools with small class sizes do not discourage homemade Valentine treats for kids.
But most prefer packaged snacks, especially with the current health scenario we're in.
My kids go to schools that have a strict nut-free policy but have no restrictions on candy.
Here are a few nut-free snacks and treat ideas:
Pretzels
Skittles
Dum-dums
Goldfish crackers or organic cheddar bunnies
Popcorn snacks
Teddy grahams
Fruit snacks
Oreos (Fun fact- did you know Oreos are an approved snack for kids who are lactose-intolerant?)
Raisins
Applesauce pouches
To play it safe, I try to err on the side of caution and opt to attach Valentine's Day party favors instead.
A few Valentine's Day party favor ideas to attach to Valentine's Day cards for school: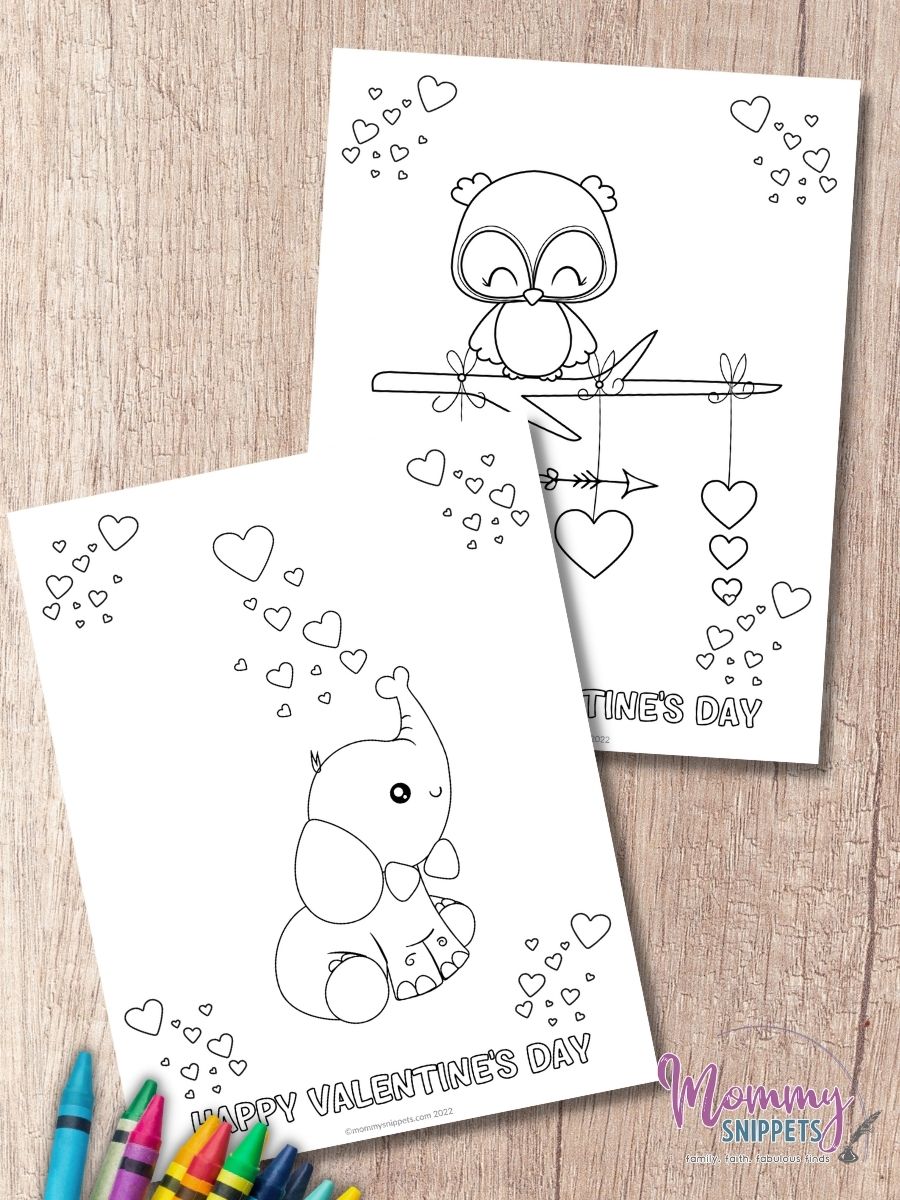 Valentine's Day pencils
Mini Valentine's Day goodies
Mini Valentine's Day plush
Valentine's Day puzzles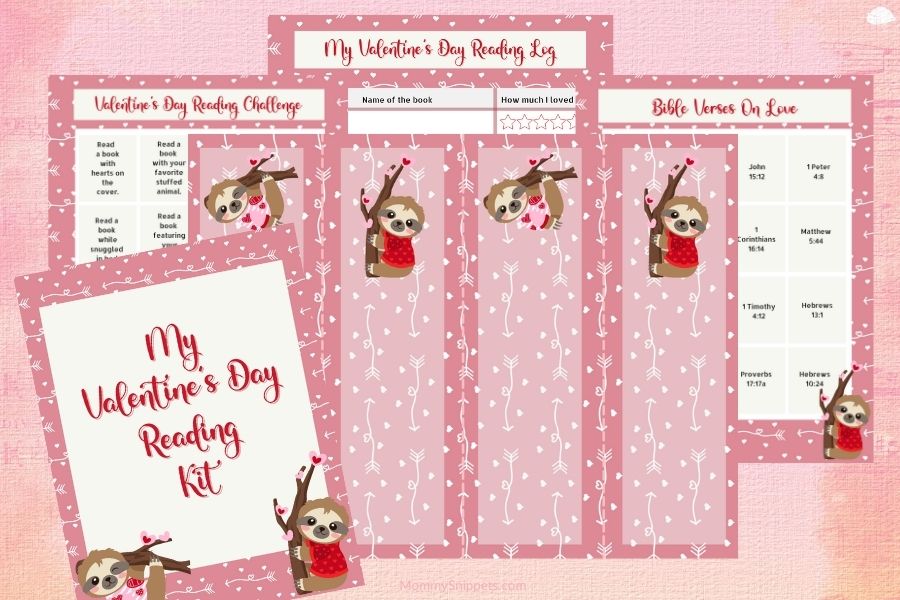 How cute is this?
Whatever you choose, include your kids in the decision process.
I've tried to make it a little easier for you by narrowing down the selection of choices with the Valentine cards for school.
Let me know which one your child picks.