Free Printable Goldfish Valentines for Kids
This post contains editorial samples and/or affiliate links to products I recommend. While this adds no additional cost to you, I will earn a small commission on any sales made.
Who wouldn't love cute Goldfish Valentines, right?
With Valentine's Day a little over a month away, the kids have begun discussing what they want to take for their class buddies.
Both Lia and Sam will be handing out cards that celebrate friendship as I'm not a fan of "Be Mine" cards.
For the past year, my son's class has been on a goldfish crackers trip.
If they had a class party, he would come home with crackers in his goody bag.
If they served the kids a snack just before Bible class, most often than not, he would be given a little plastic glass filled with "fishies".
So no, it wasn't hard to decide on the treat he would take to class this year.
We paired the kids' favorite snack with these sweet Goldfish Valentines I designed.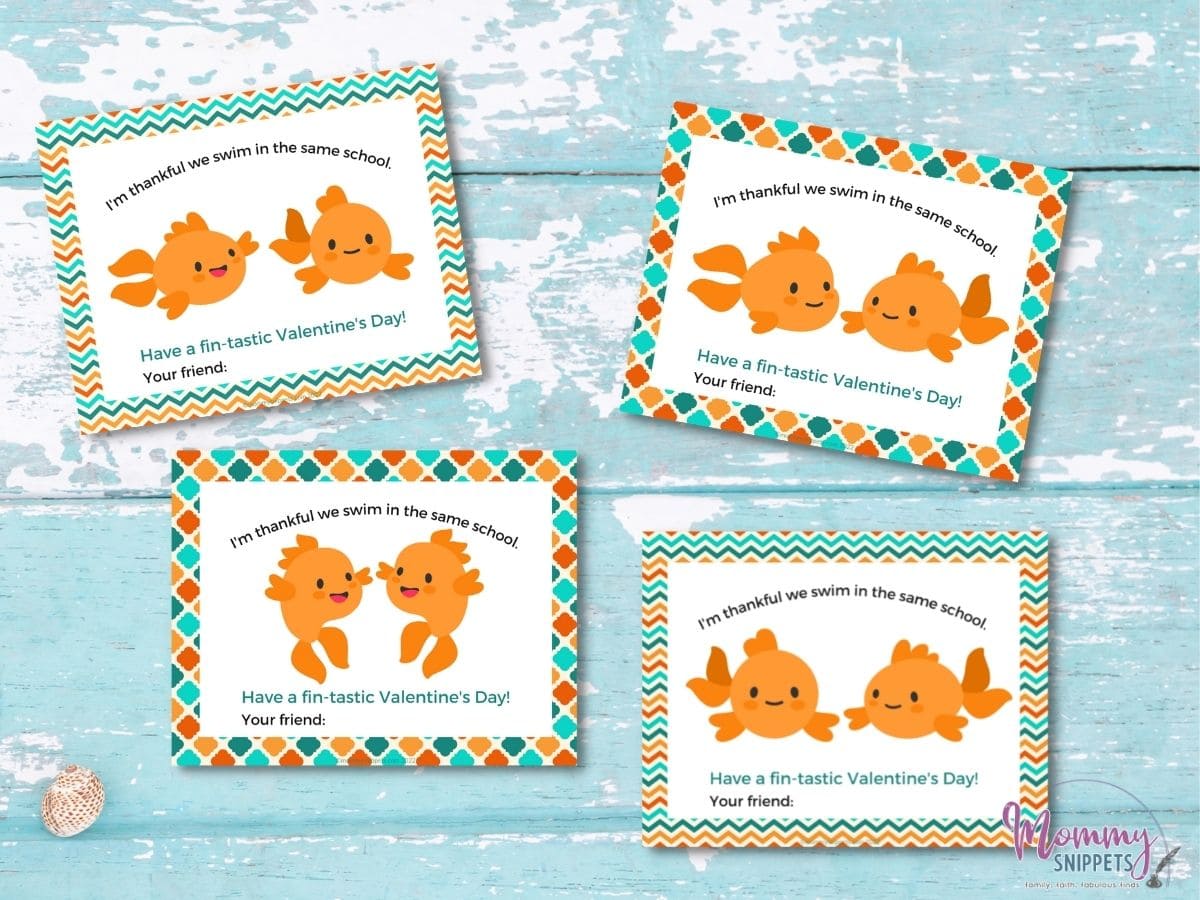 How cute is this Goldfish Valentine Printable?
I love cards with a cute pun.
Like these adorable Animal Pun Valentines.
So it was naturally the first thing my mind went to while designing these Goldfish Valentines.
"I'm thankful we swim in the same school
Have a fin-tastic Valentine's day!"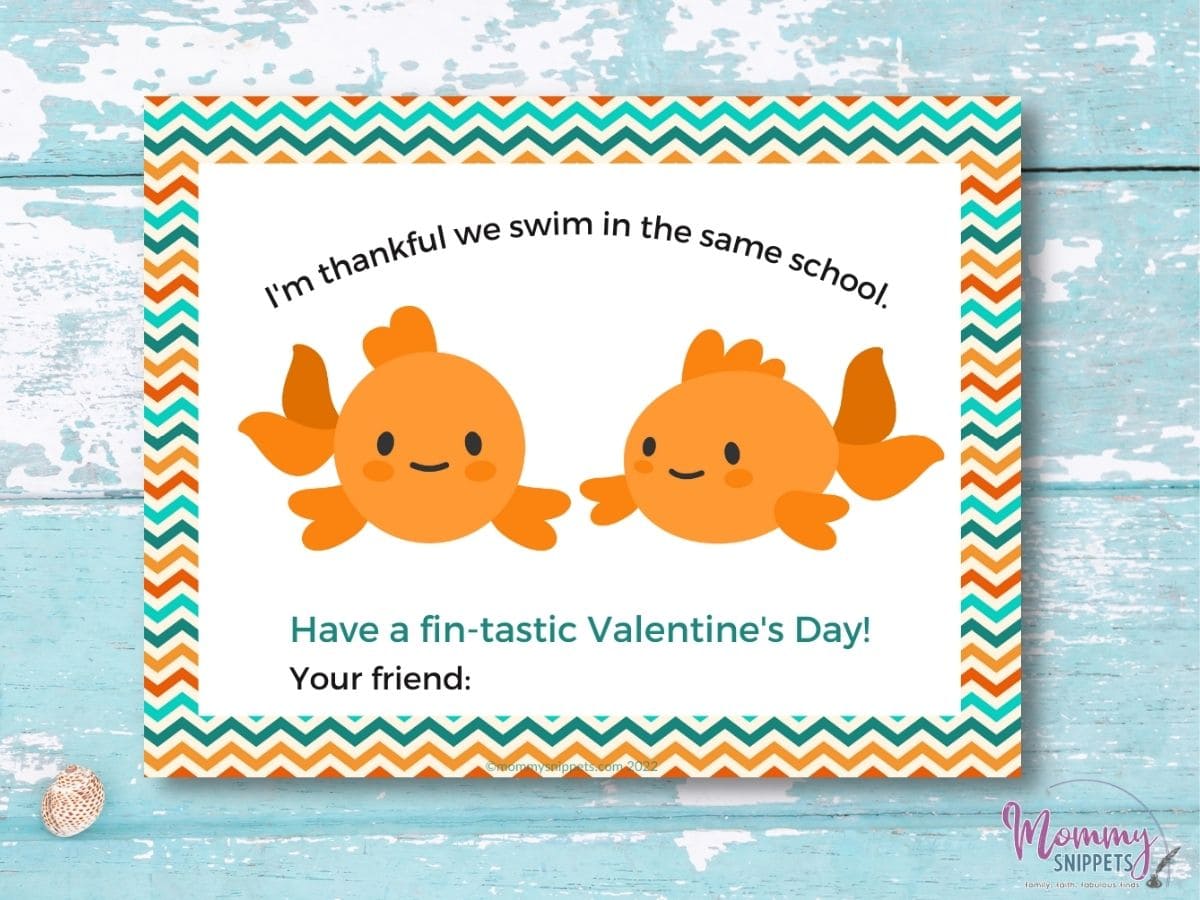 That's o-fishally the best fish-themed Valentines you could find, right?
(See what I did there?)
Since our local grocery store had Goldfish snack packs in mini milk carton-shaped containers, we decided to go with those versus the pouches and just make a flat Valentine's card versus a pop-up card.
You can use long lollipop sticks to stick them to the cartons, like flags, but my little man chose to tape his Valentine Goldfish on instead.
(It did not look as professional as I may have wanted it to but it was all put together without any help from Mama so nothing else mattered!)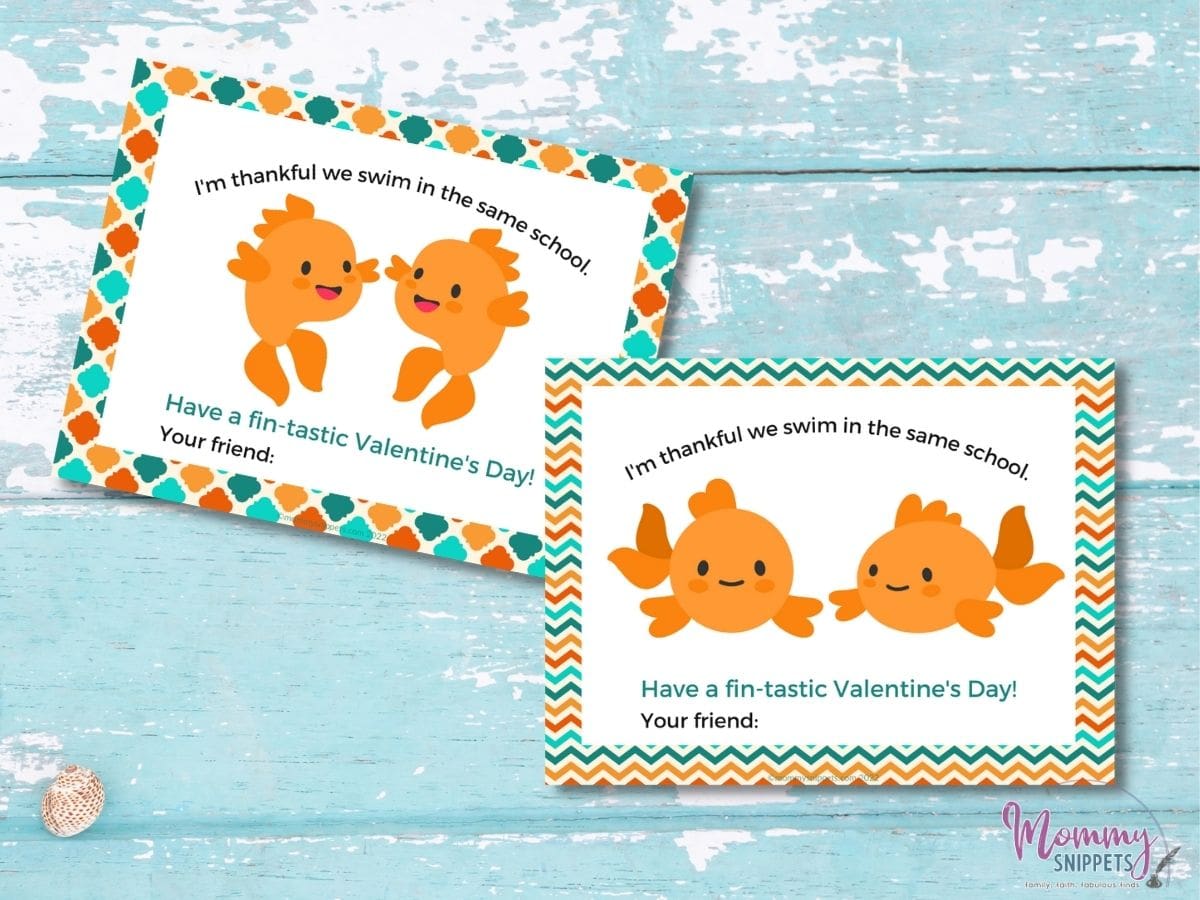 If you've signed up for my newsletter, use the exclusive library access password to get into the library.
If this is your first time accessing a Mommy Snippets printable, please sign up for my newsletter to get the exclusive password. This one password will give you access to all the printables in the Mommy Snippets Community Printables Library for FREE!
I would recommend printing the cards on white cardstock as the design pops out better.
If you love these cards but don't want to hand out an edible goody, consider these non-snack under-the-sea Valentine treats: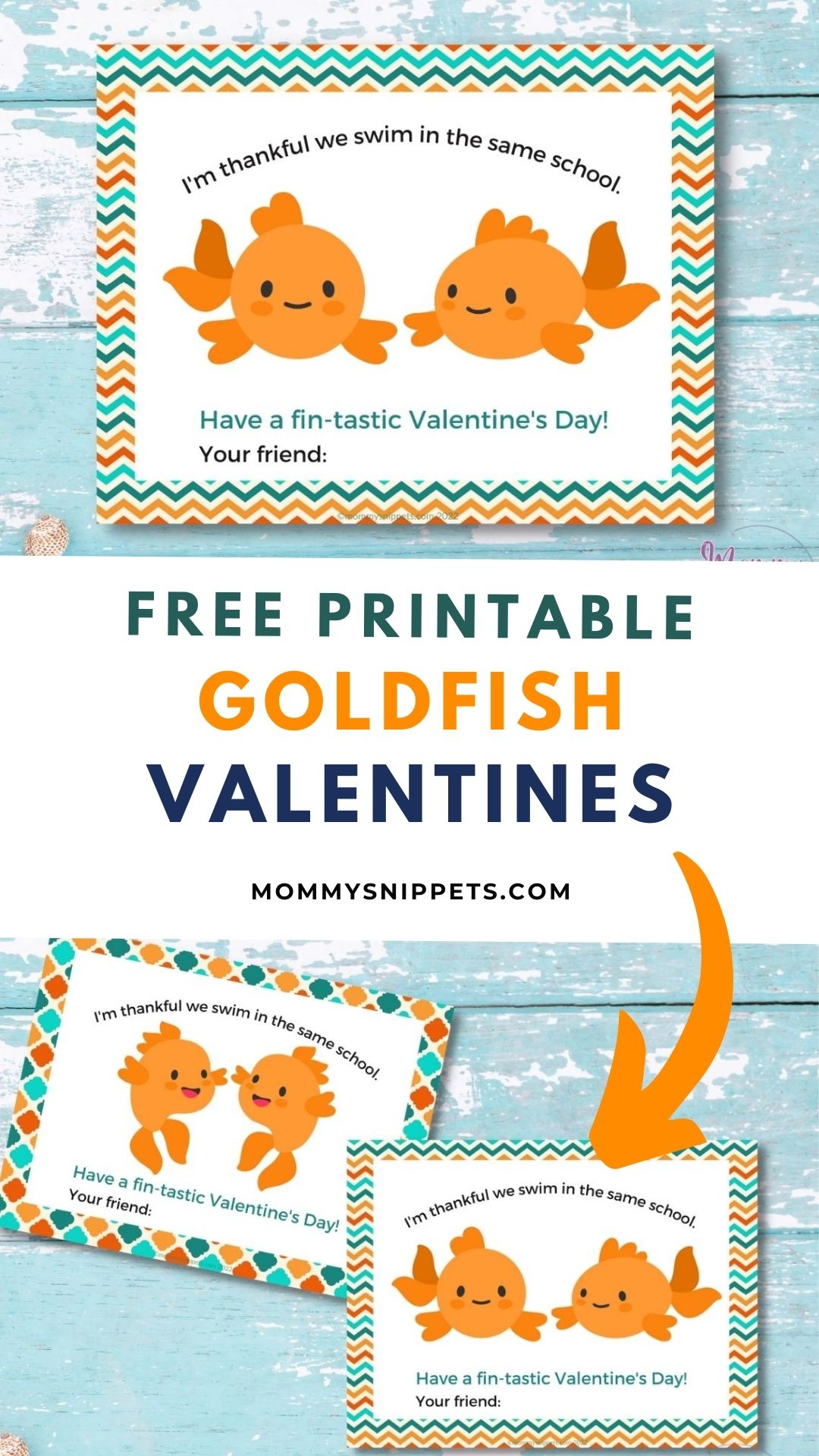 Looking for more adorable and yes, free Valentine's Day cards for kids?
Check these out:
Free Printable Valentine's Cards for Kids
I'd love to hear from you. Hop over to chat with me on Facebook and/or Twitter