Printable Valentine's Day Cards to Color- Kids Love These!
This post contains editorial samples and/or affiliate links to products I recommend. While this adds no additional cost to you, I will earn a small commission on any sales made.
These printable Valentine's Day cards to color are the perfect Valentine greetings for friends at school, in the neighborhood or family. Download and print your set of free children's printable Valentine cards to color, below.
The hunt for just the right Valentine greetings for friends can be overwhelming.
Seeing how much these Valentine's Day coloring pages were enjoyed, I thought it would be sweet to use the design to create printable Valentine's Day cards for school that kids would love.
Ana loves animals, and since baby animals dominate this, she's excited about sharing these with her classmates this year.
Teachers love printable Valentine's Day Cards to Color!
Energy levels in classrooms are high, the days leading up to Valentine's Day with the card exchanges, little gifts, and treats shared.
Printing off all 24 Valentine's cards for kids is one way to keep kids engaged and allows them to settle down for a little quiet time.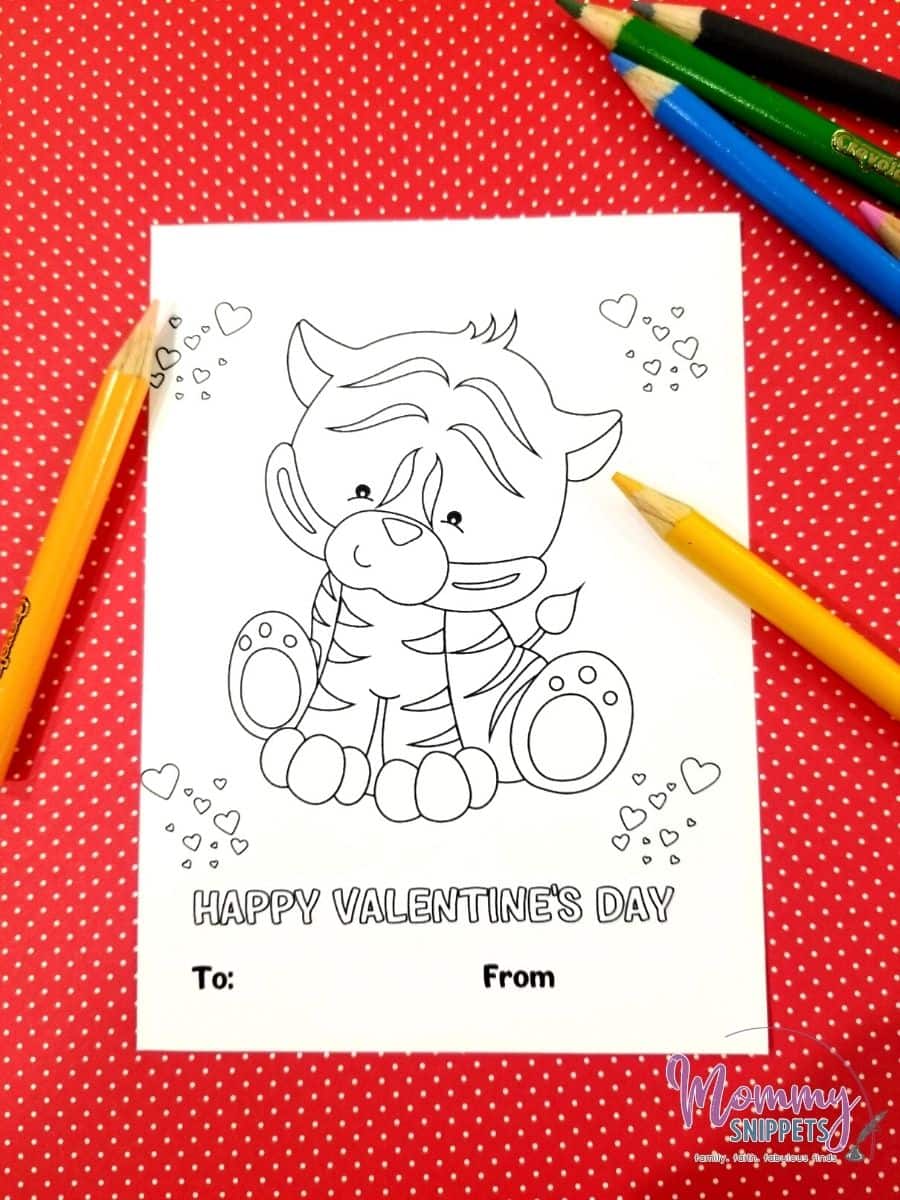 To make things fair, kids could draw the classmate's name for whom they will be coloring the card.
The cards may be exchanged on Valentine's Day (or Eve).
Add an element of learning.
Kids could also be encouraged to learn one fact about the animal they're coloring and share this with the class once everyone finishes coloring their cards.
Whoever gets the Valentine cupcake could share a fun fact about a well-known sweet treat.
Pour love into the community
Teachers could use the free printable Valentines as a class project.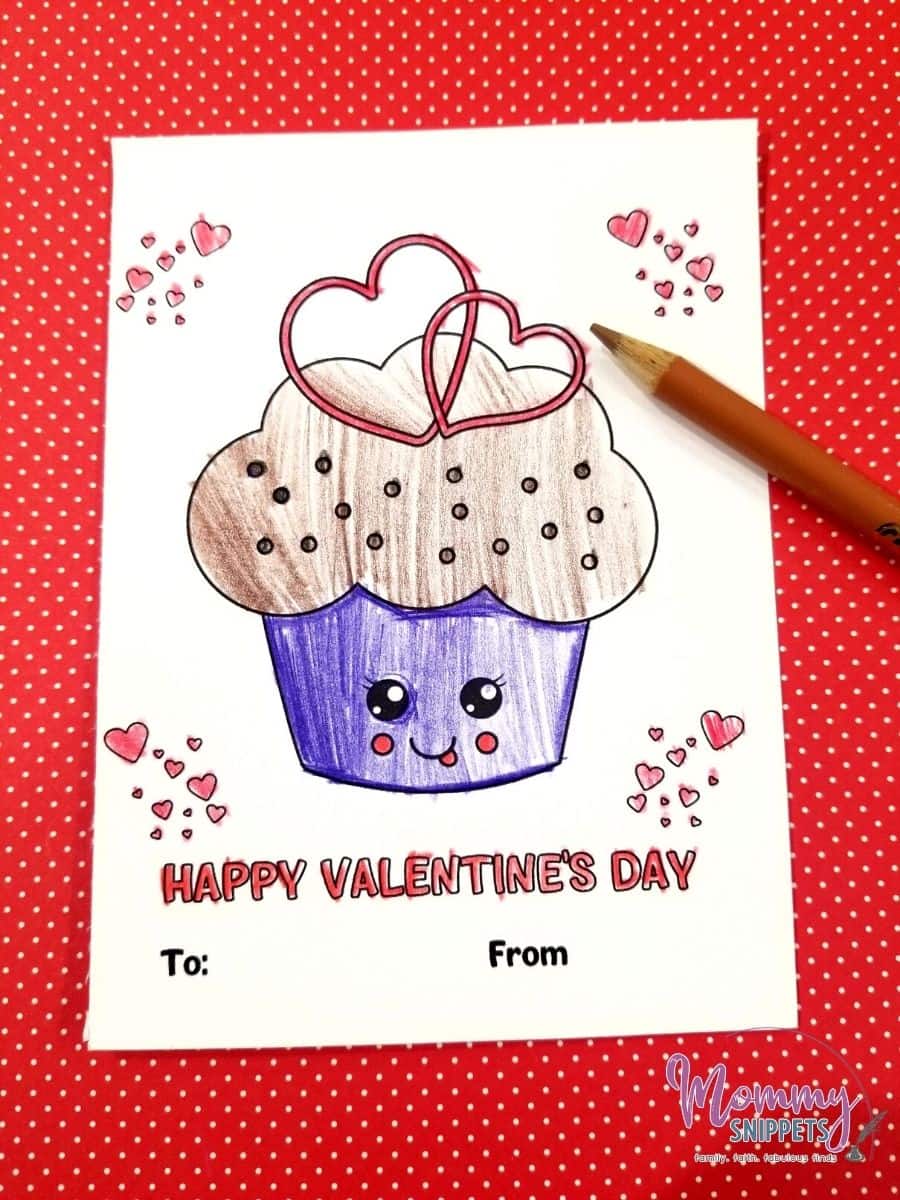 Kids could color a set of perhaps 3-5 cards each, over the course of the week, and have the teacher or a school administrator drop the cards off at the closest nursing home, to the local fire department, police station, or children's home.
Why Parents love these Valentine Cards to Color
Printable Valentines Day cards to color are definitely a more inexpensive printable Valentine's Day card option, saving on the use of that color ink cartridge in your printer.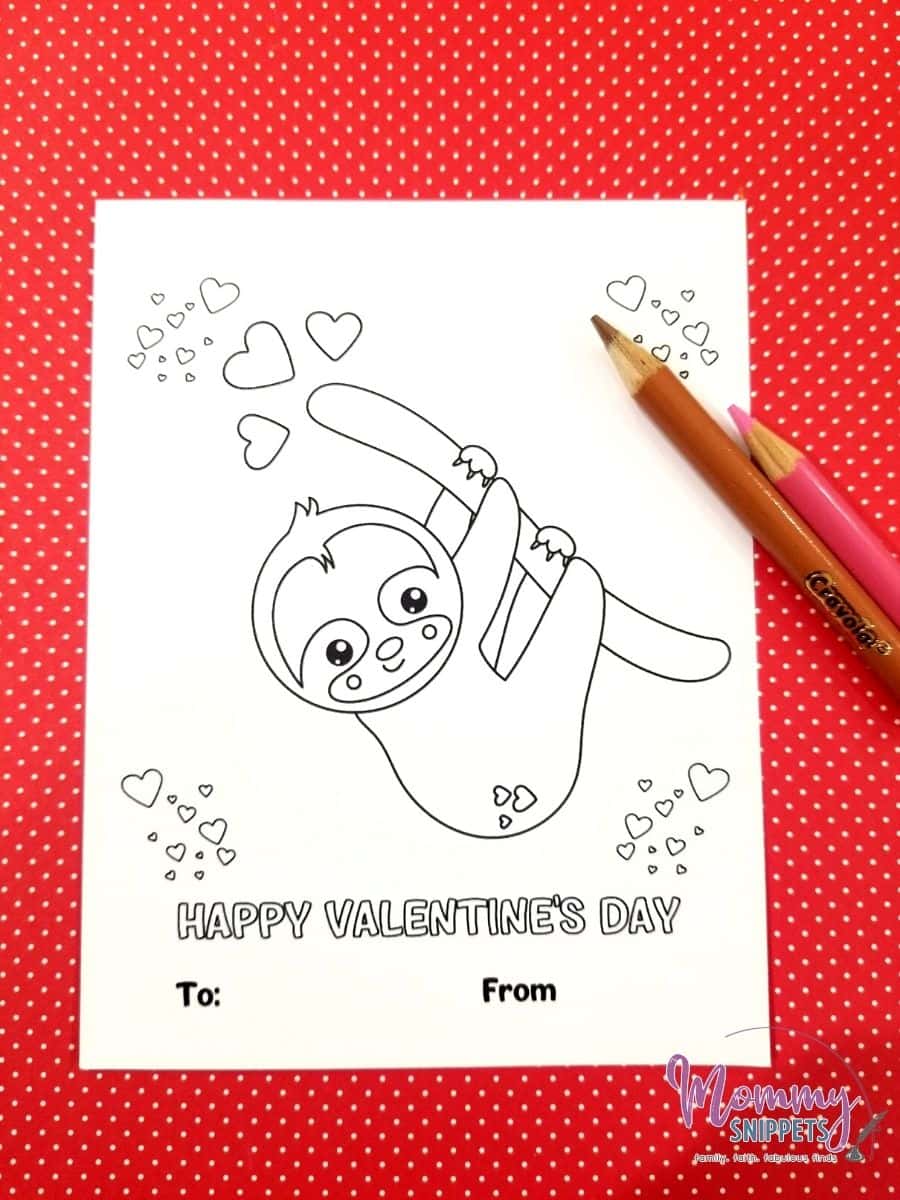 (Pssst! If you own an HP printer, are you on the Instant Ink plan?
This is how I save on spending way too much on replacing my printer cartridges.
I print a good number of sheets each month, especially while getting my mini resident printables tester to go through the printables I create.)
Coloring activities are also a great way to strengthen a child's fine motor skills, encourage focus and concentration, and fuel creativity.
Plus let's not forget that it's a great way to help kids unwind and relax.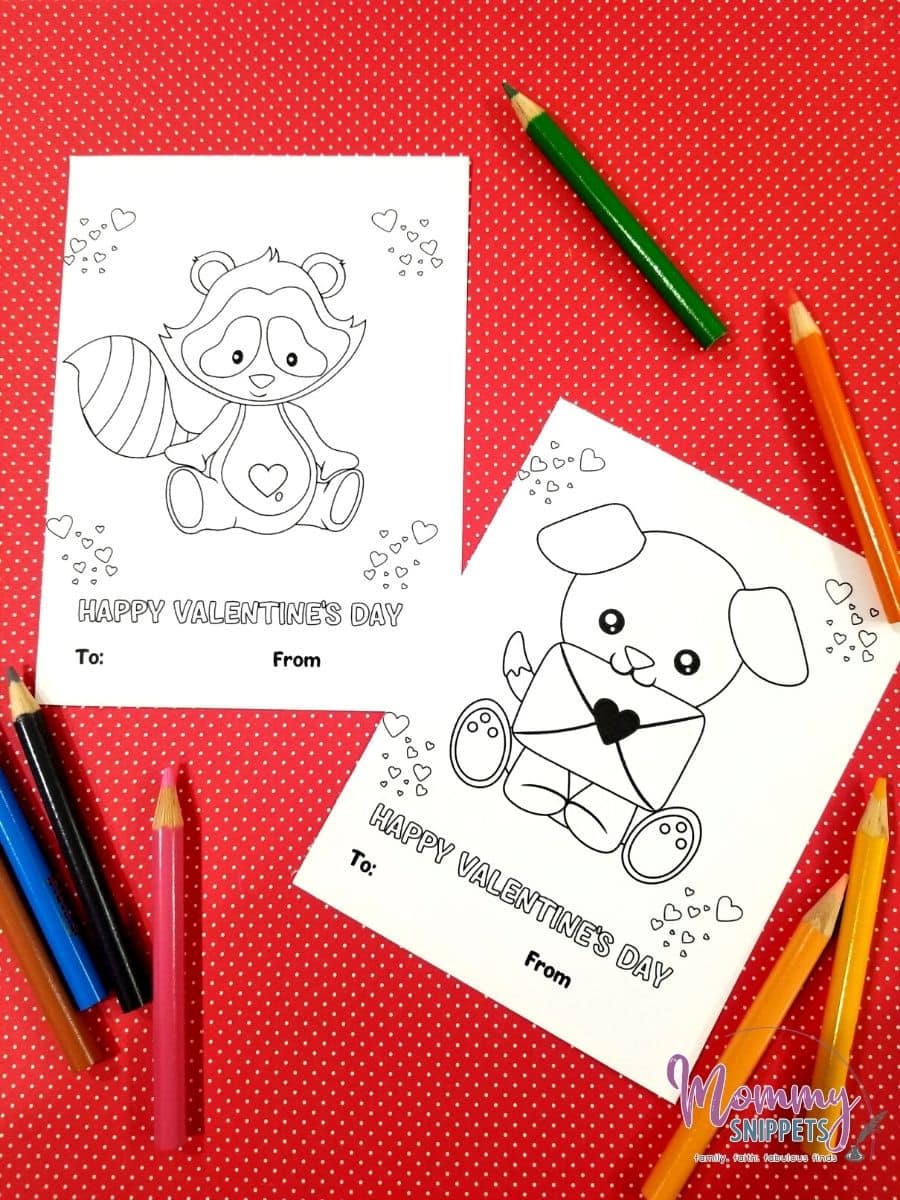 Pair these cards with:
Get your 8 FREE Printable Valentines Day Cards to Color from my

FREE Printables Library

NOW
If you've signed up for my newsletter, use the exclusive library access password to get into the library.
If this is your first time trying to access a Mommy Snippets printable, please sign up for my newsletter to get the exclusive password. This one password will give you access to all the printables in the Mommy Snippets Community Printables Library for FREE!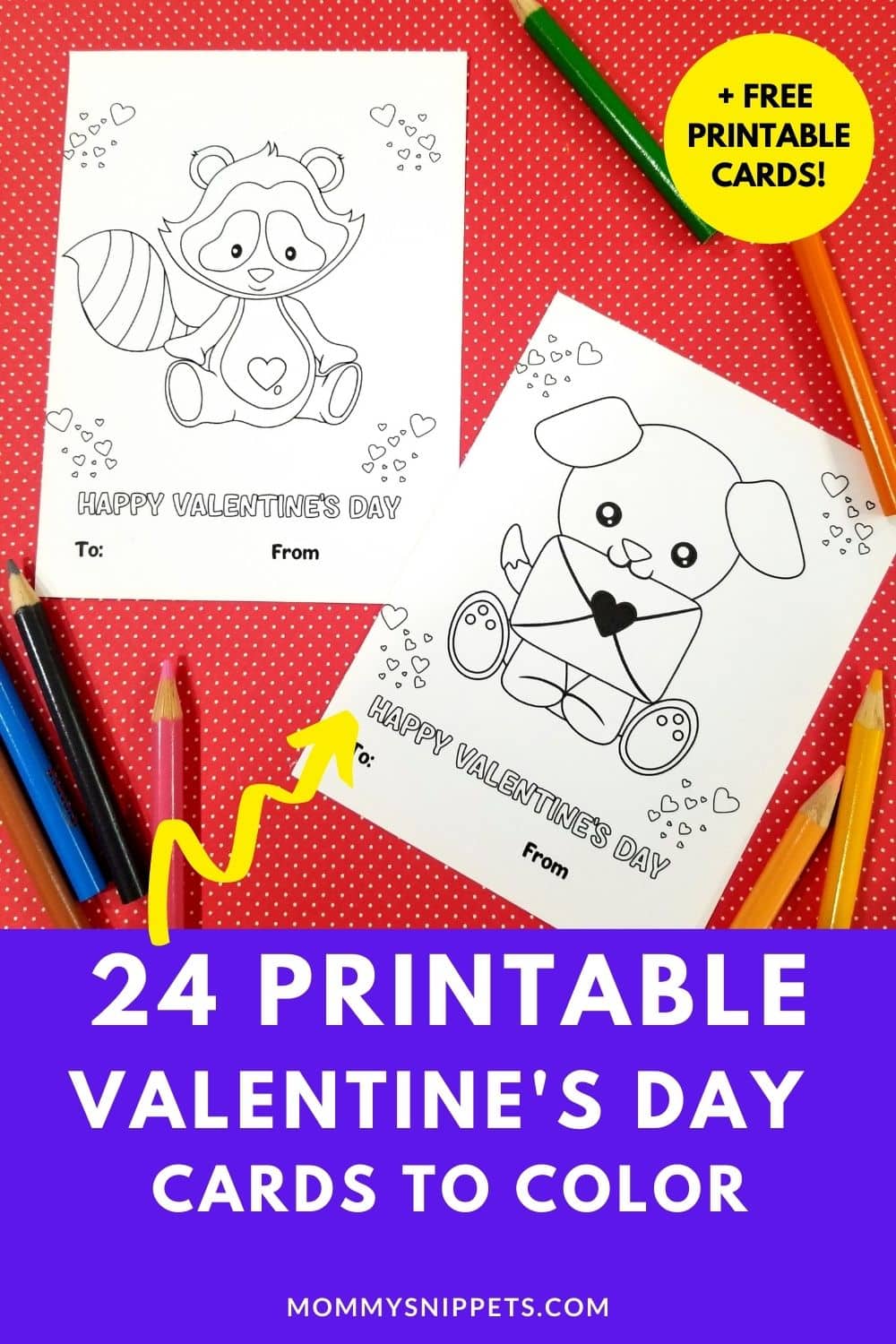 Love the cards?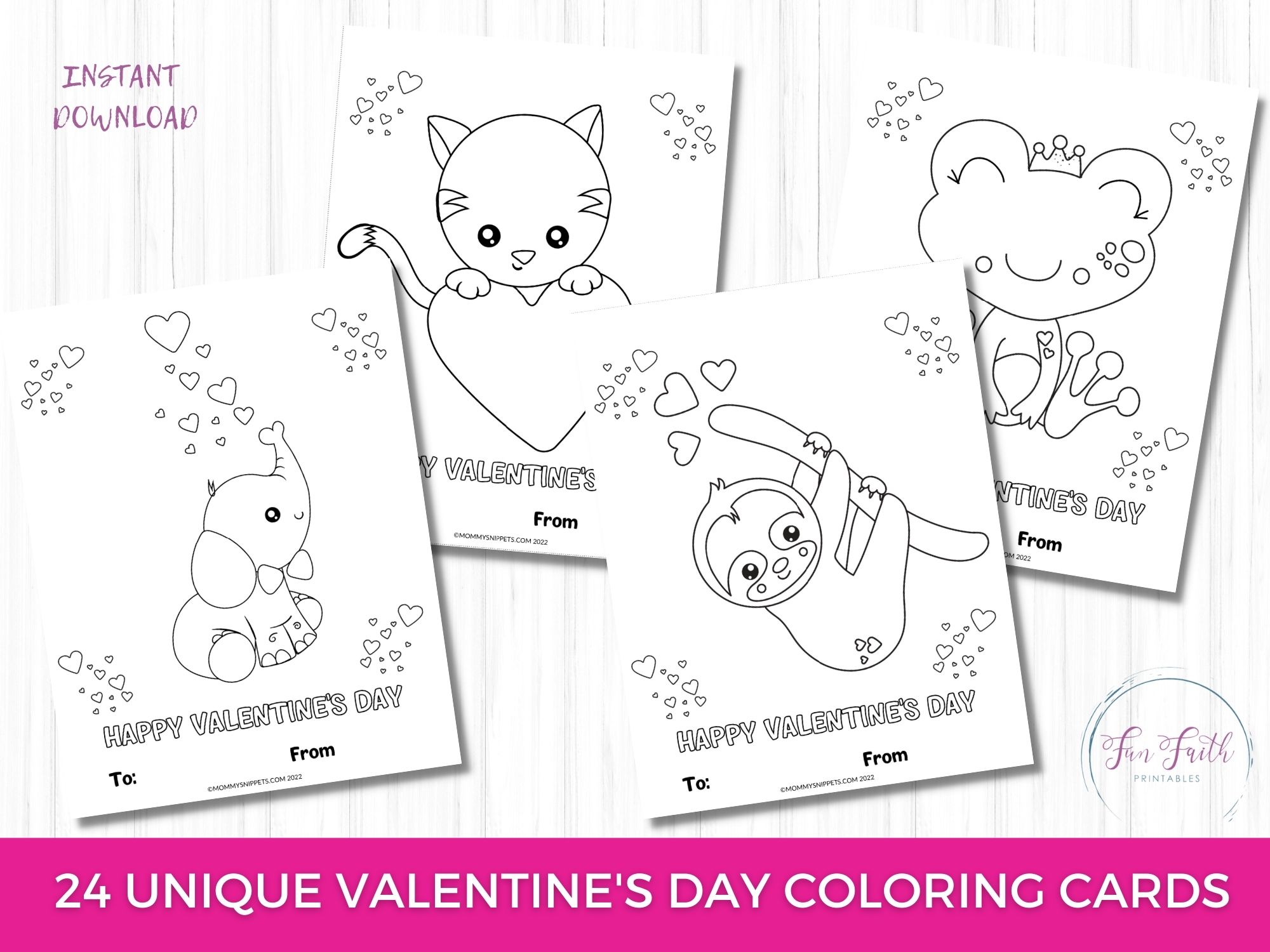 Looking for more printable Valentine's Day cards for kids, check out these free printable Valentines:
Free Printable Valentine's Cards for Kids