Valentine's Day Coloring Pages Kids Can Share With Friends
This post contains editorial samples and/or affiliate links to products I recommend. While this adds no additional cost to you, I will earn a small commission on any sales made.
If you've been looking for Valentines Day coloring pages, I have just what you need.
Kids love sweet pictures and when they're adorable baby animals, well all the better!
I shared my Valentine's Day Coloring Pages and Activity Placemats earlier.
These have illustrations to color and a few fun activities for older kids to enjoy,
but if you prefer Valentine coloring pages alone these are perfect!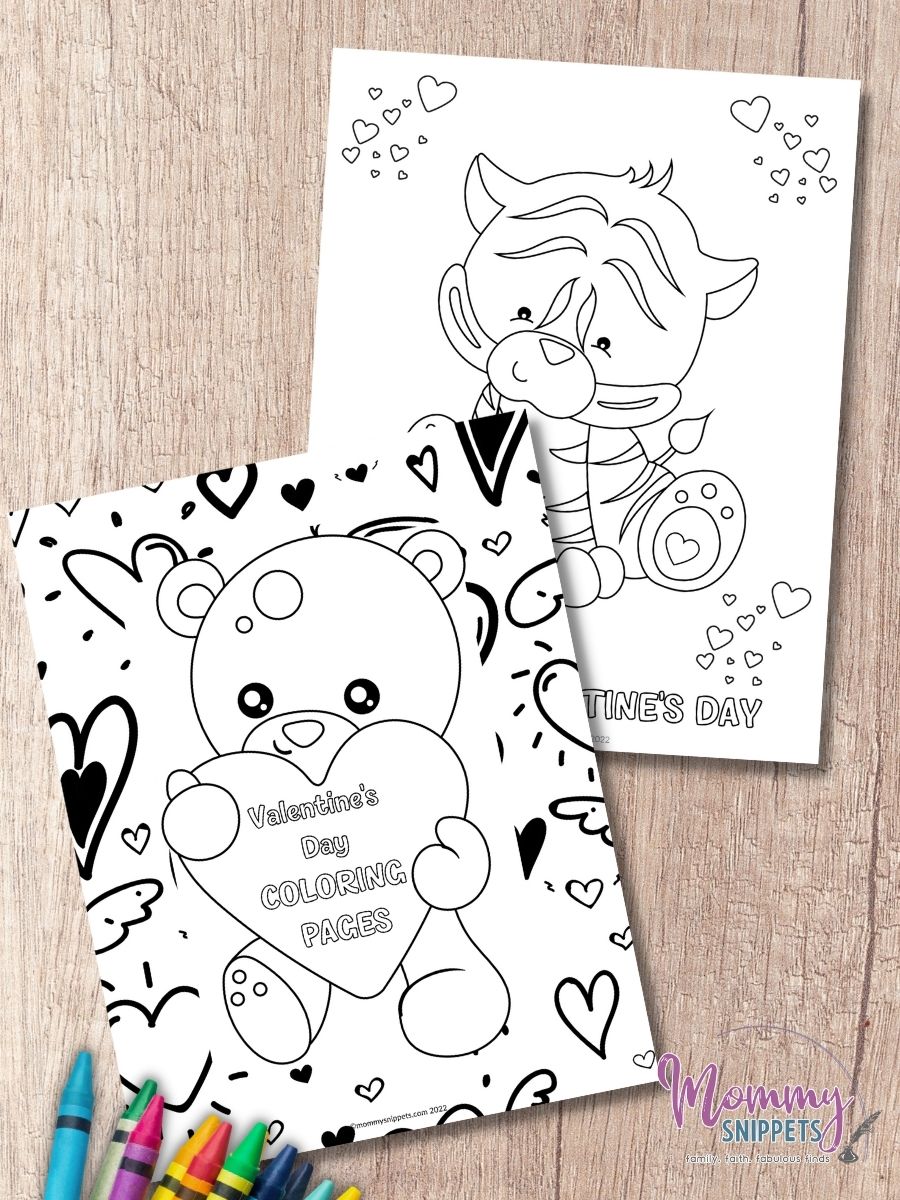 Share these printable Valentine coloring pages with friends or put them together to make a Valentine's Day coloring book for your child.
Each Valentine coloring sheet has a simple "Happy Valentine's Day" message at the bottom,
and yes, lots of little hearts for your child to color.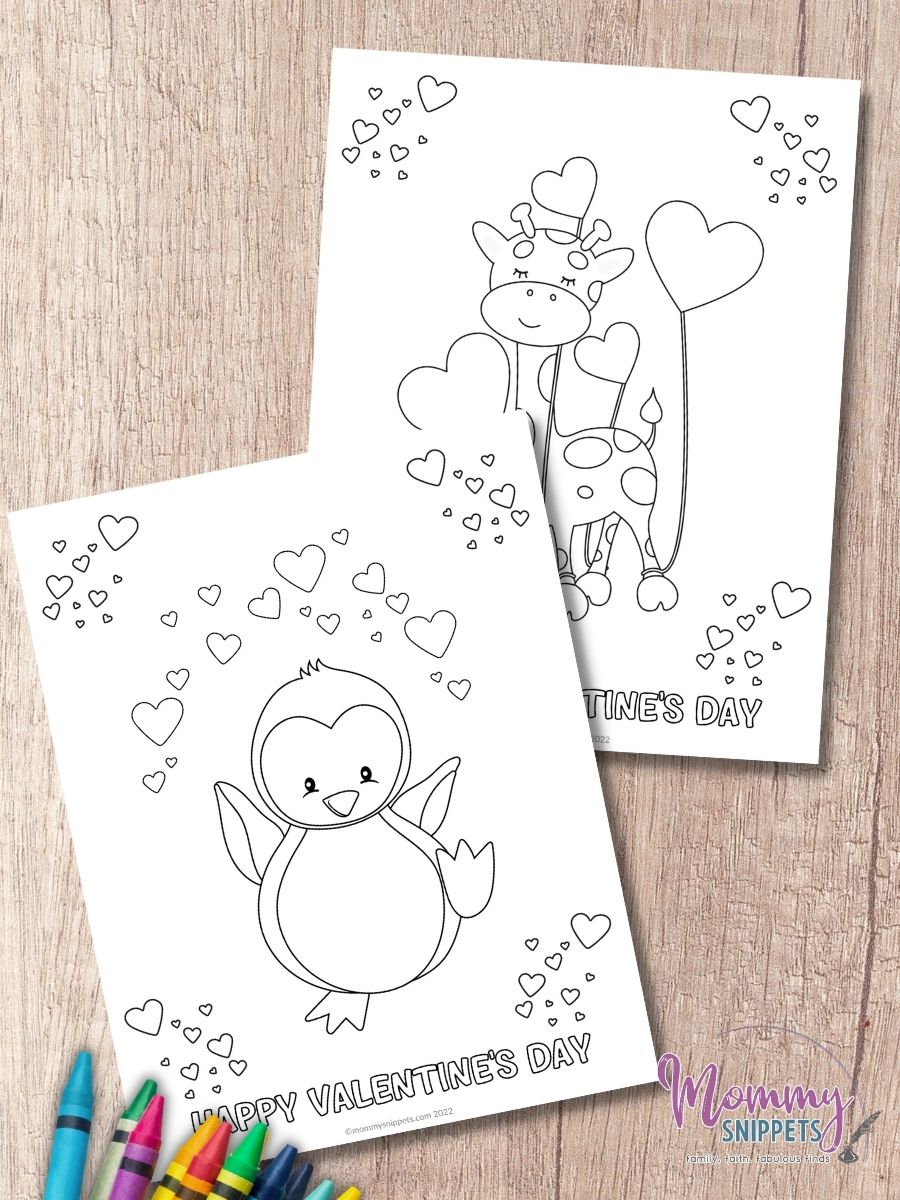 The pack includes-
A Valentine Giraffe Coloring Page
A Puppy Valentine Coloring Page
A Bear Valentine Coloring Page
A Monkey Valentine Coloring Page
A Family of Loving Cacti Coloring Page
2 Loving Foxes Coloring Page
A Valentine Owl Coloring Page
A Valentine Turtle Coloring Page
A Valentine Frog Coloring Page
A Valentine Sloth Coloring Page
A Valentine Elephant Coloring Page
A Valentine Cat Coloring Page
A Valentine Bee Coloring Page
Another Valentine Bee Coloring Page
A Valentine Tiger Coloring Page
Another Valentine Elephant Coloring Page
A Valentine Cupcake Coloring Page
A Valentine Bird Coloring Page
A Valentine Dog Coloring Page
A Valentine Zebra Coloring Page
Another Valentine Giraffe Coloring Page
And one more Valentine Elephant Coloring Page (What can I do? Baby elephants are adorable!)
Valentine Penguin Coloring Page
Valentine Raccoon Coloring Page and
Valentine Dinosaur Coloring Page
If you've signed up for my newsletter, use the exclusive library access password to get into the library.
If this is your first time trying to access a Mommy Snippets printable, please sign up for my newsletter to get the exclusive password. This one password will give you access to all the printables in the Mommy Snippets Community Printables Library for FREE!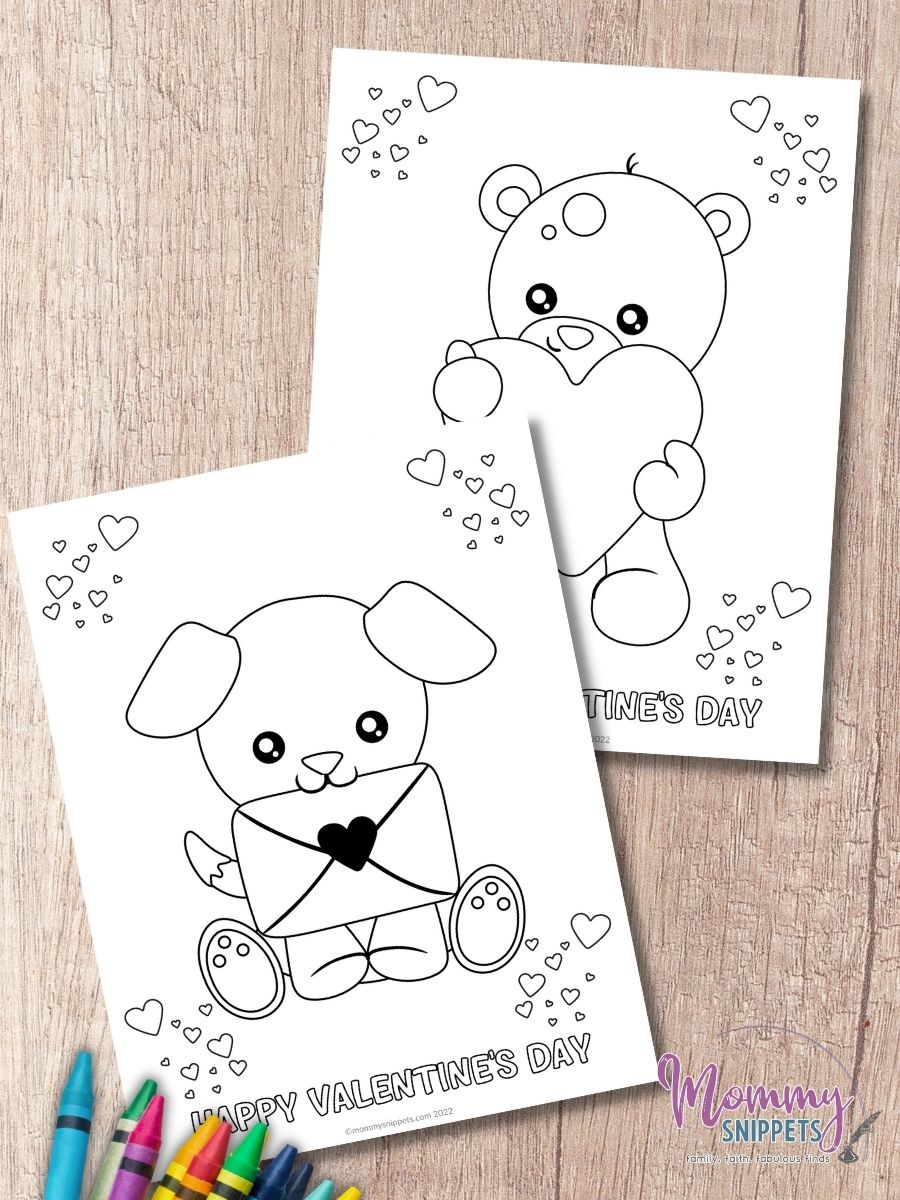 This is your sneak peek at the complete collection.
If you're looking for a sweet Valentine classroom exchange idea, print off these coloring sheets for your child's class, roll each sheet into a scroll roll, add a crayon pack, tie a red ribbon around both and have your child pass these out.
If you would like to add a Valentine's Day card to the Valentine's Day coloring pages printable, here are a few you could consider:
Free Printable Valentine's Cards for Kids
Does your child have a favorite Valentine coloring page from the set?