The Best Valentine You Will Ever Have (+ Free Printable Valentine Cards)
This post contains editorial samples and/or affiliate links to products I recommend. While this adds no additional cost to you, I will earn a small commission on any sales made.
Don't you feel super special knowing that you do have the best Valentine?
The Creator of all things is so deeply, madly, head over heels in love with you that He paid the ultimate sacrifice through His Son just for you?
Your Heavenly Father thinks you are worth every bit of that sacrifice because you ARE so precious to Him.
Even during those moments when you feel like things aren't going right, He is right there, cradling you in His Arms.
Quieten your worrying heart and rest in His Peace.
Remember, He has it all under control!
As adults, we find it hard to wrap our minds around how much God loves us.
So how can you explain to your kids that the best Valentine they will ever have is their Heavenly Father?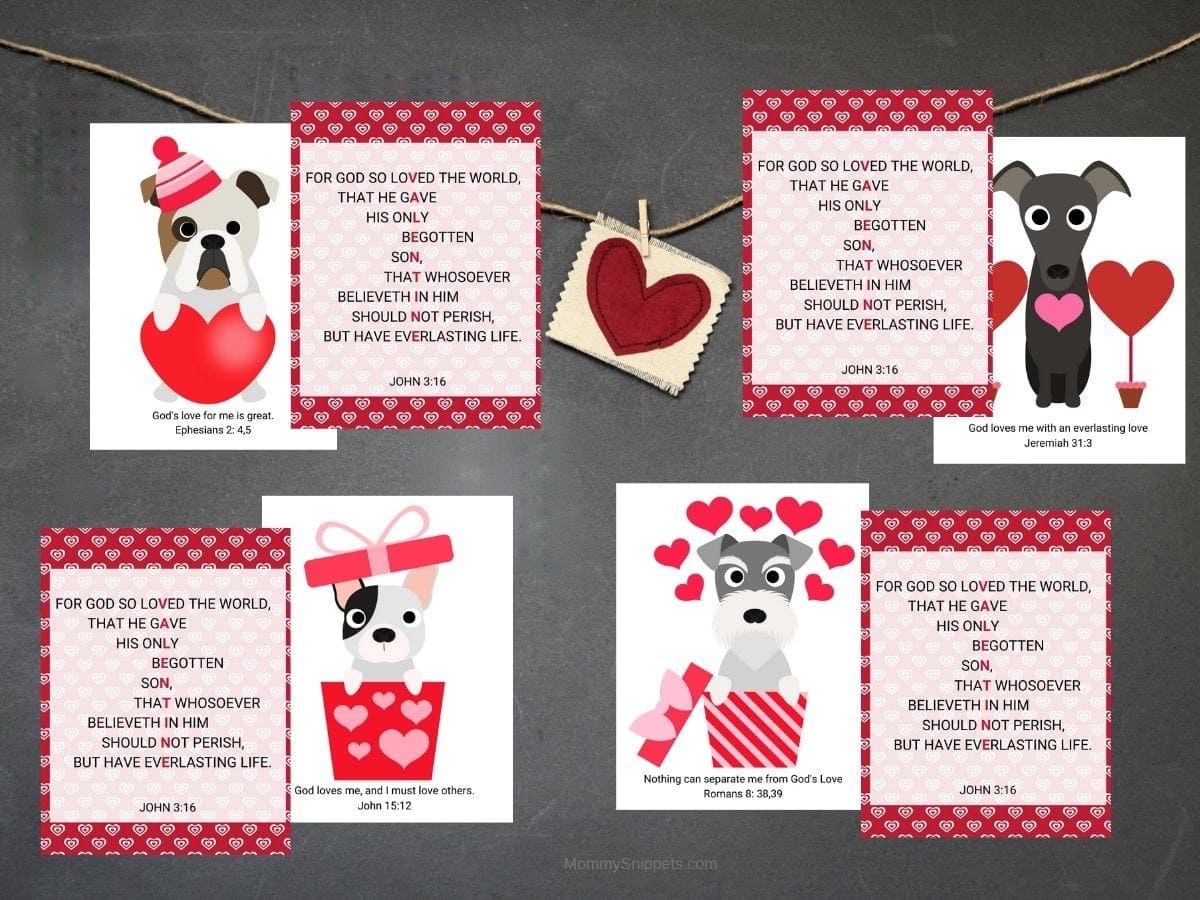 The file is 8.5″ x 11″ in dimension and prints best on white cardstock and to save you the hassle of gluing the backs of each sheet together, choose the option of printing on either side, when you give the print command.
John 3:16 is just the perfect verse for kids to memorize (and adults too!), especially when everyone's talking about great loves.
Plus the sweet Valentine dogs on the other side of the cards have love affirmations that are rooted in verses from the Bible.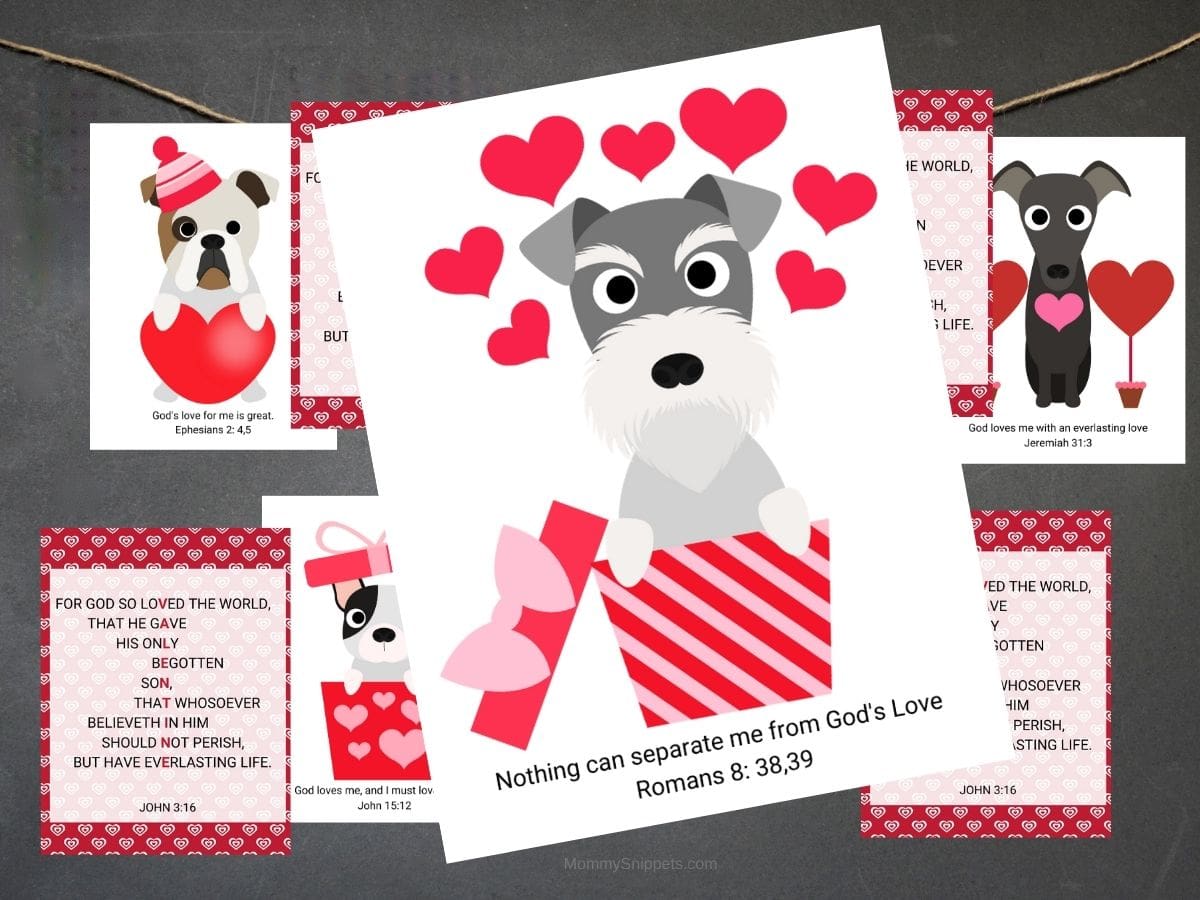 If you've signed up for my newsletter, use the exclusive library access password to get into the library.
If this is your first time accessing a Mommy Snippets printable, please sign up for my newsletter to get the exclusive password. This one password will give you access to all the printables in the Mommy Snippets Community Printables Library for FREE!
For more fun ways to remind children about what God says about love,
print off this free Memory Match Game on love (based on 1 Corinthians 13),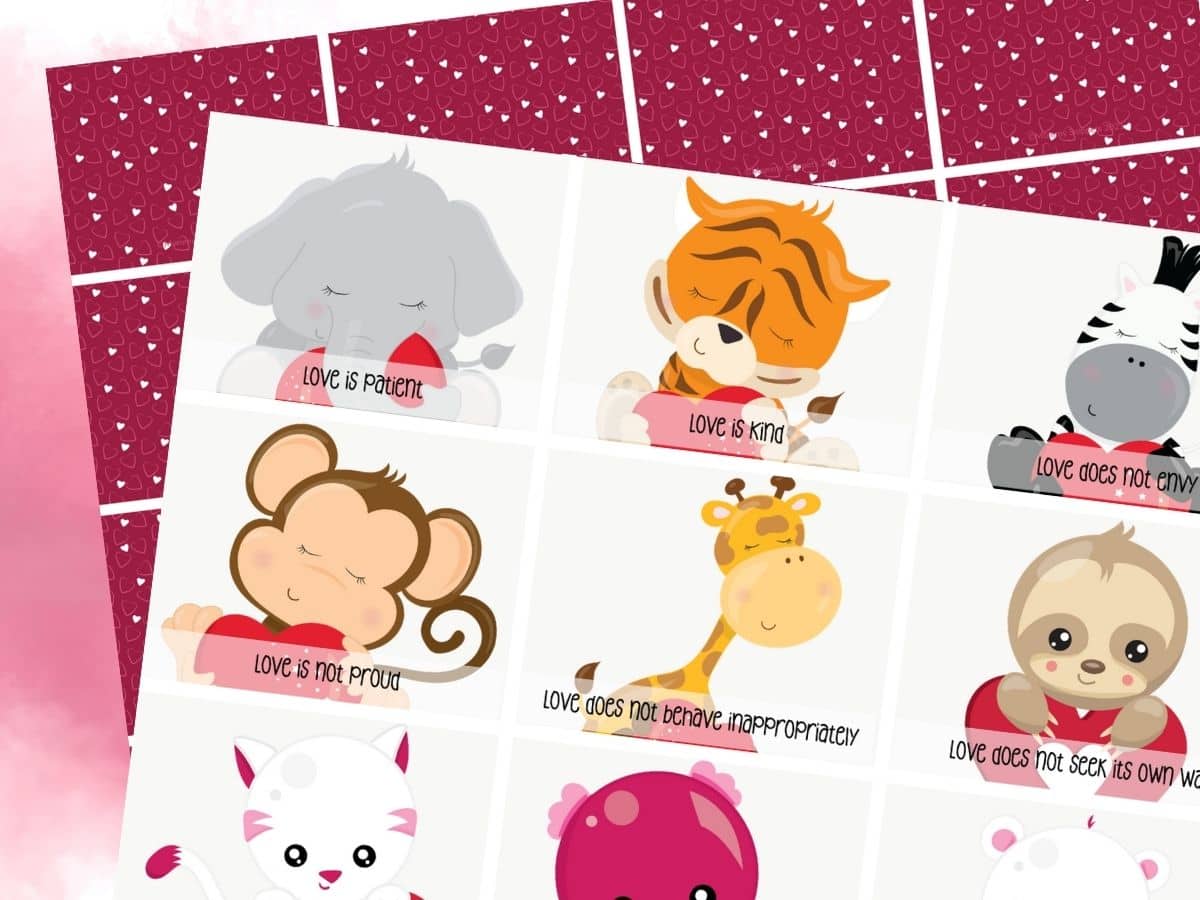 and on Valentine's Day, print off these Valentine Coloring and Activity Placemats.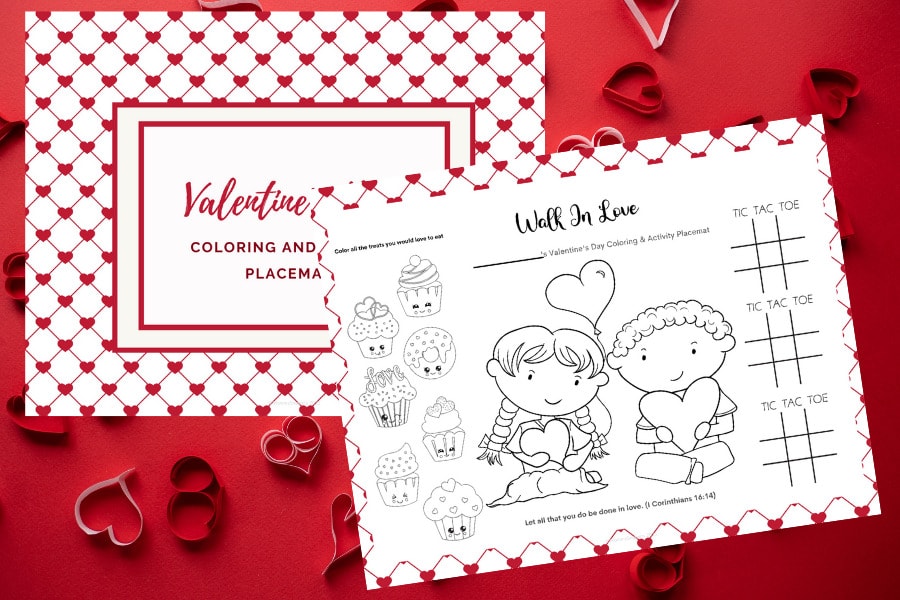 Be blessed! His Love surrounds you not just at Valentine's…
but always.