Printable Puppy Valentine's Day Cards Your Child Will Love
This post contains editorial samples and/or affiliate links to products I recommend. While this adds no additional cost to you, I will earn a small commission on any sales made.
You can't go wrong with cute Puppy Valentines! Download and print your free printable Puppy Valentine's Day Cards here. Kids love these!
With dog lovers in the house, it's a no-brainer that Puppy Valentines will be on the request list for at least one of my kids.
As things tend to get busy the days leading up to Valentine's day, I generally have to resort to last-minute measures and turn to printable Puppy Valentine's Day cards.
If you're like me, don't stress.
I've got you covered.
If your little one adores pups, these are the cards you will want to print out!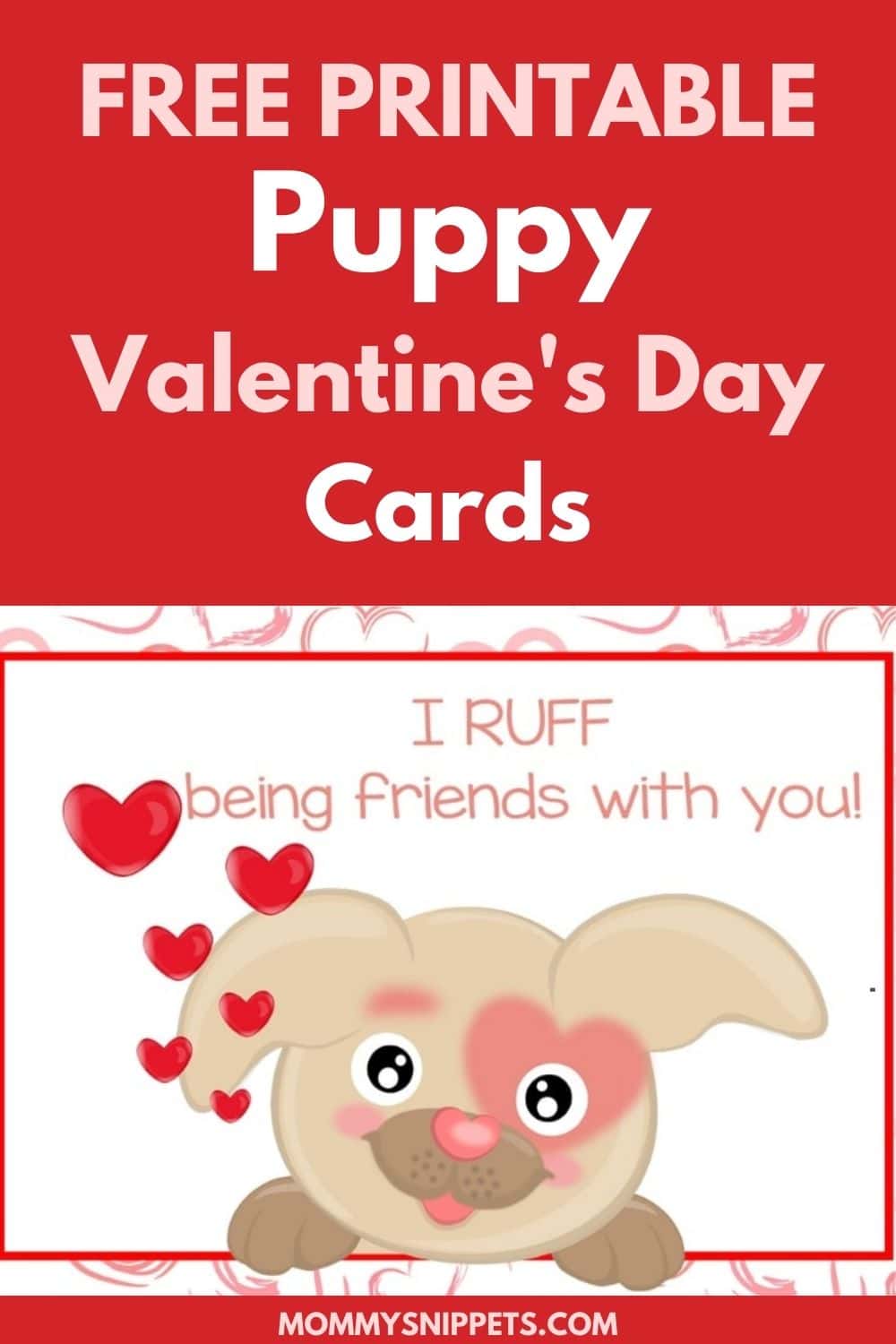 What you will need to print these cute Puppy Valentine's Day Cards-
1. White card stock:
I like printing cards on heavy-weight white cardstock.
2. A good color printer:
I own both the HP Envy 7640 and the HP Envy 6000, so yes, I would definitely say I'm partial to HP printers.
Well, they get the work done and as a paying subscriber to the HP Instant Ink program, I think it's a smart way to save quite a bit especially if you do quite a bit of printing like I do.
Once you have your printer set up and the cardstock loaded, download the Puppy Valentine cards files following the instructions below.
If you've signed up for my newsletter, use the exclusive library access password to get into the library.
If this is your first time trying to access a Mommy Snippets printable, please sign up for my newsletter to get the exclusive password. This one password will give you access to all the printables in the Mommy Snippets Community Printables Library for FREE!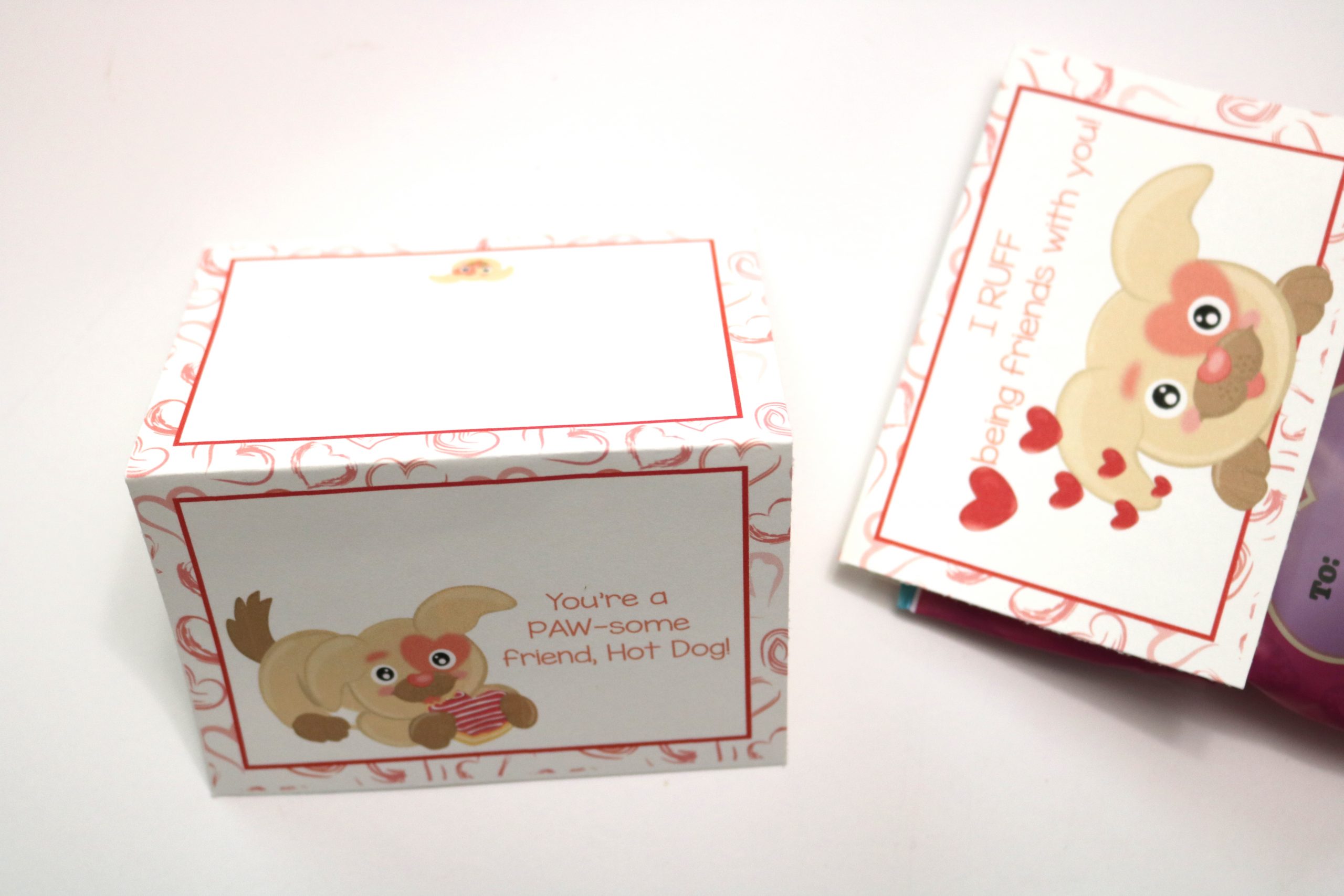 Aren't these adorable?
Print as many sheets as required (each sheet holds 2 cards) and cut each card out, crease and fold.
Since these are fold-over cards, your child can write personalized messages to each friend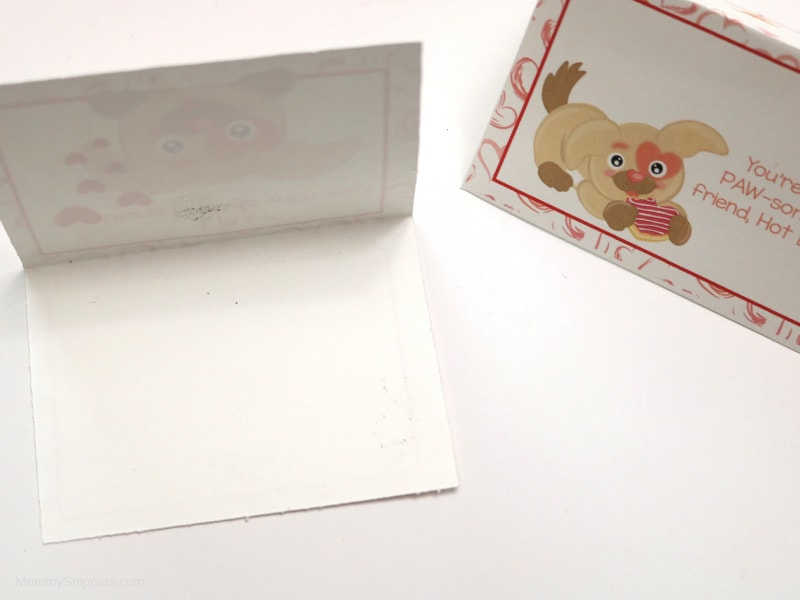 Valentine treats or favors to add with each Puppy Valentine card
Kids love Scooby Doo graham crackers.
Use the card as a cookie pouch tag and share these with friends in the neighborhood or at school.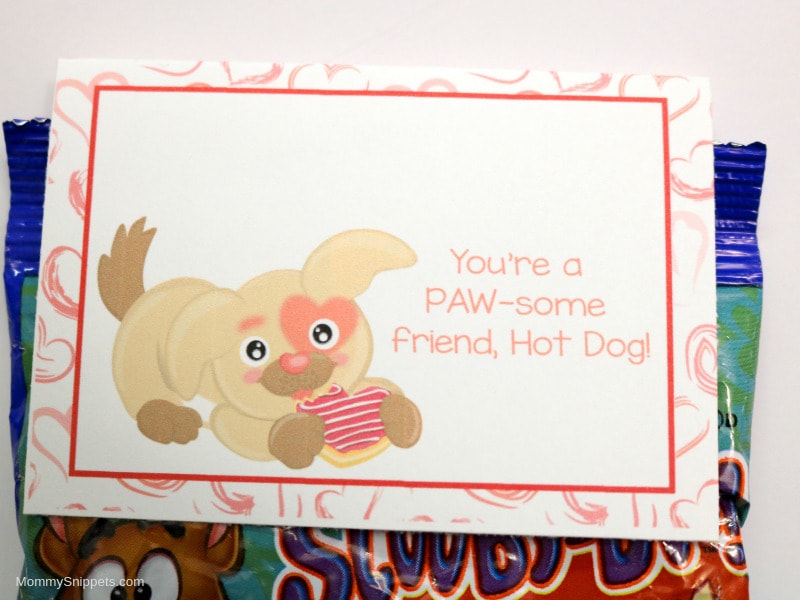 If your child's school has a strict no food policy, consider these fun Valentine goodies:
The cute puppy coloring page from this stack of Valentine's Day coloring pages.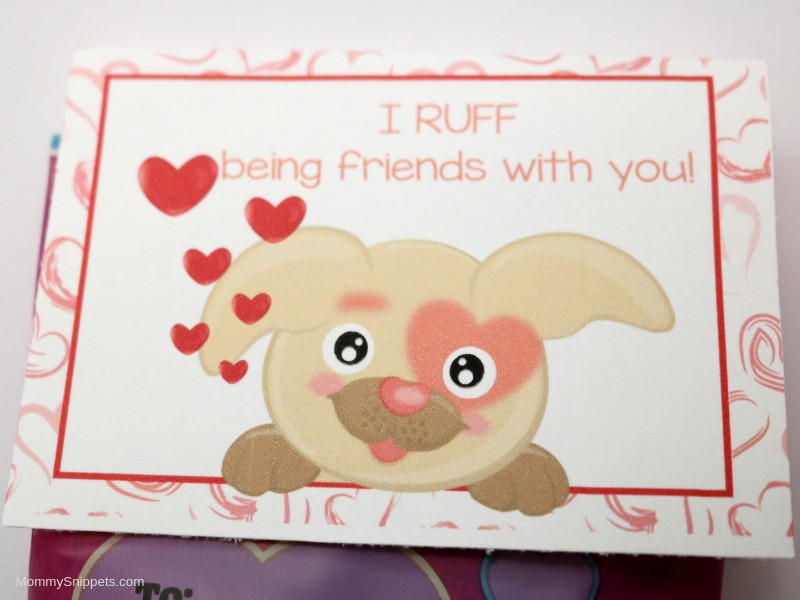 If you would puppy Valentines cards with a faith-inspired message,
check out these sweet Christian Valentine cards.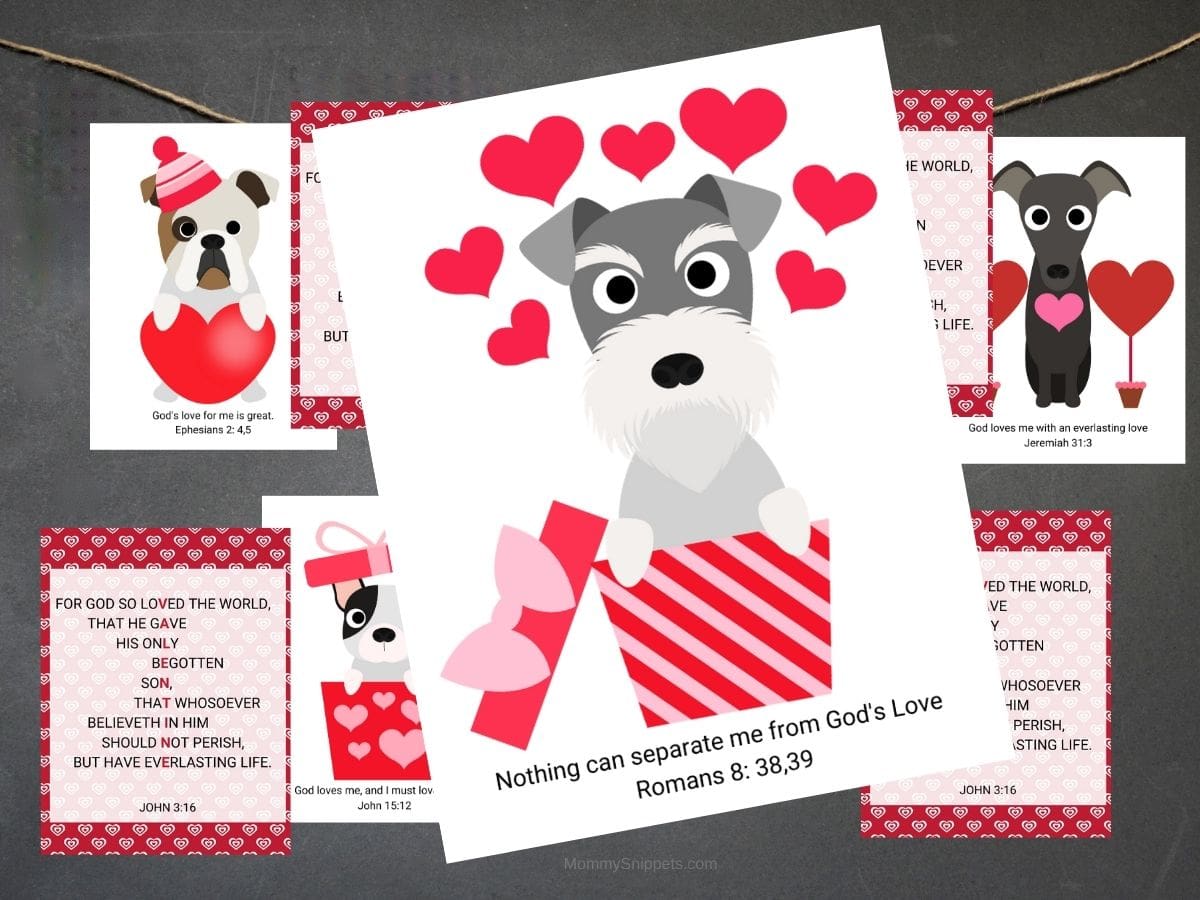 I'd love to hear from you. Hop over to chat with me on Facebook and/or Twitter