Last minute classroom valentine's day cards for dog lovers (+ Printable Puppy Valentine's Day Cards)
This post contains editorial samples and/or affiliate links to products I recommend. While this adds no additional cost to you, I will earn a small commission on any sales made.
Odds are, it has only hit you your child's Valentine's Day card exchange at school is 2 days away and you're yet to buy cards and figure out what he/she will hand out to friends.
If your little one adores pups, these are the cards you will want to print out!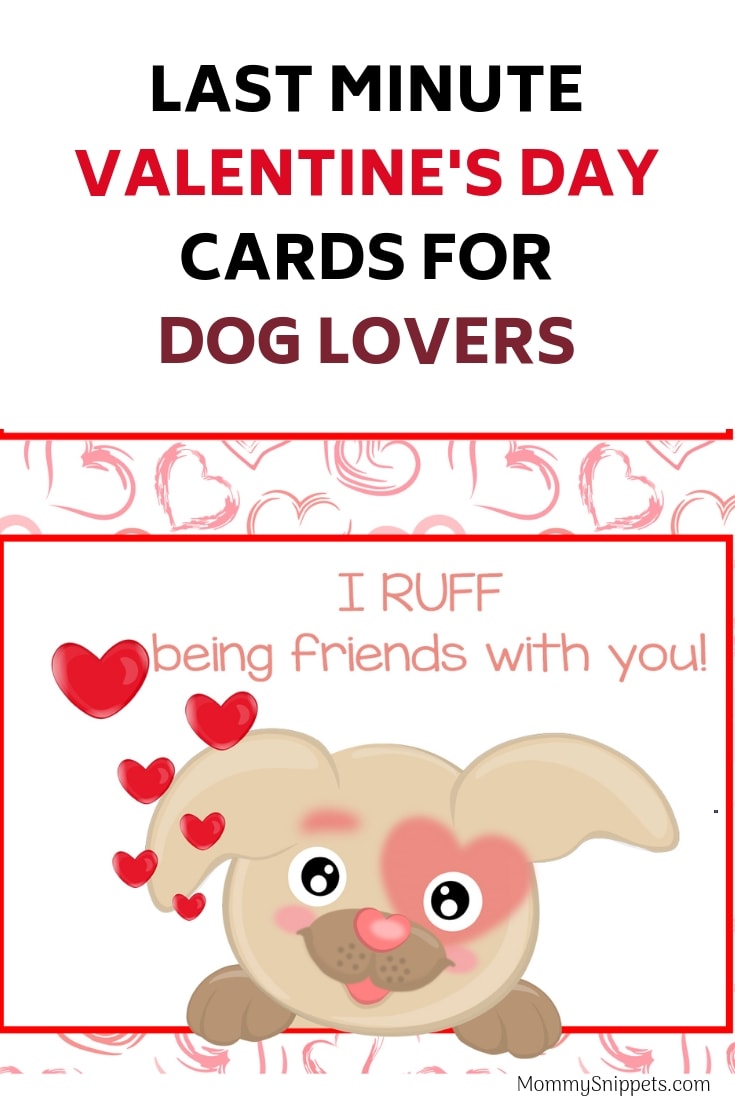 Last minute classroom valentine's day cards for dog lovers
I like printing cards out on 110 lb white card stock but 80 lb works too, if that's what you have on hand.
Aren't these Puppy Valentines just adorable?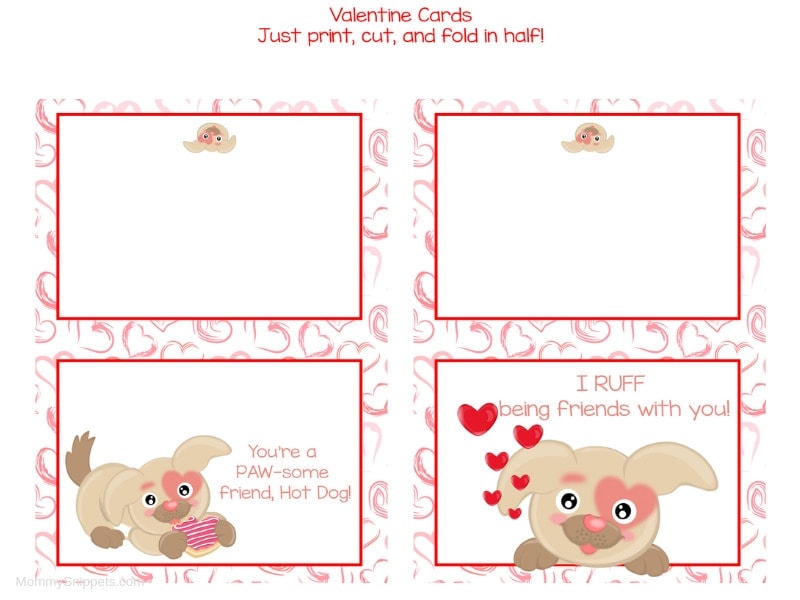 Just click on the image or the Puppy Valentines link above, download the file and print the same on the card stock. Print as many sheets as required (each sheet holds 2 cards) and cut each card out, crease and fold.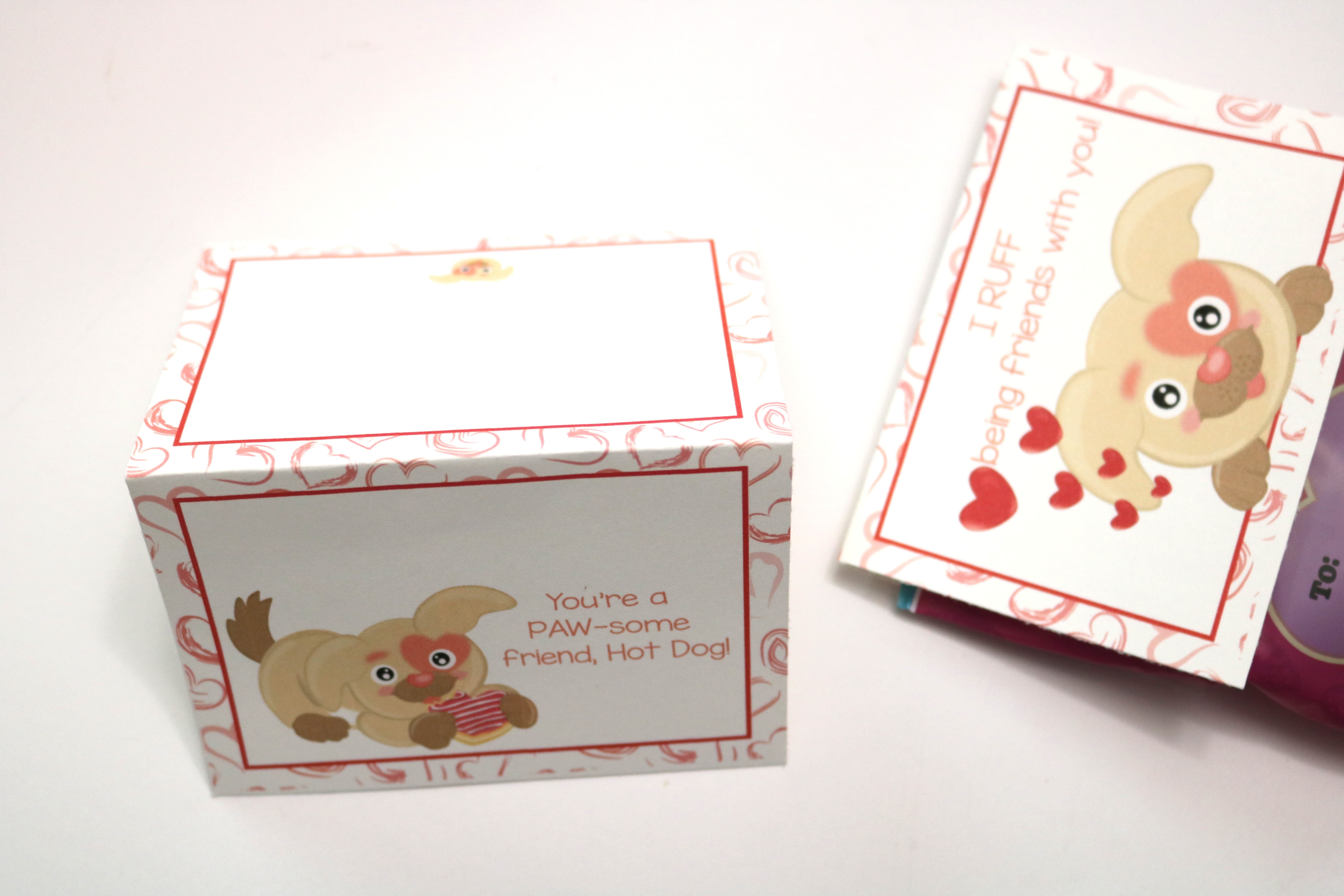 Since these are fold-over cards, your child can write personalized messages to each friend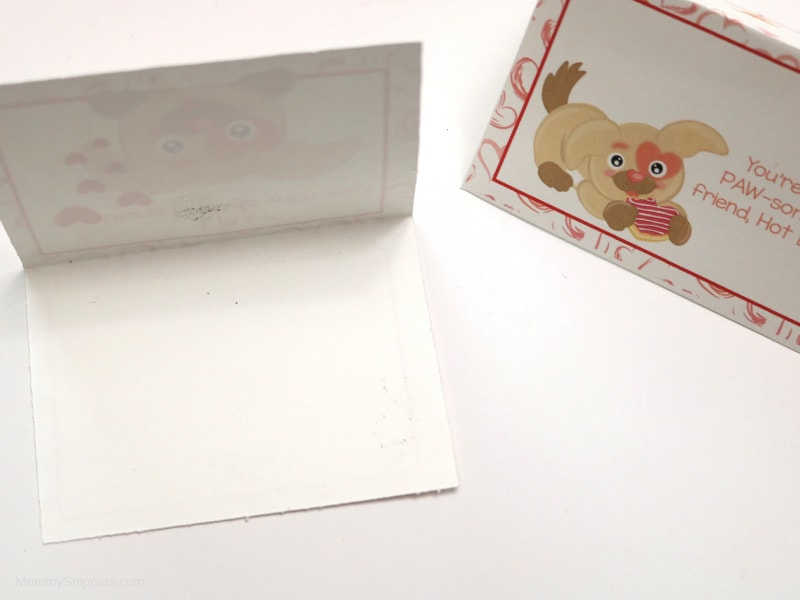 or just sign off and grab a bag of Scooby Doo graham crackers from the pantry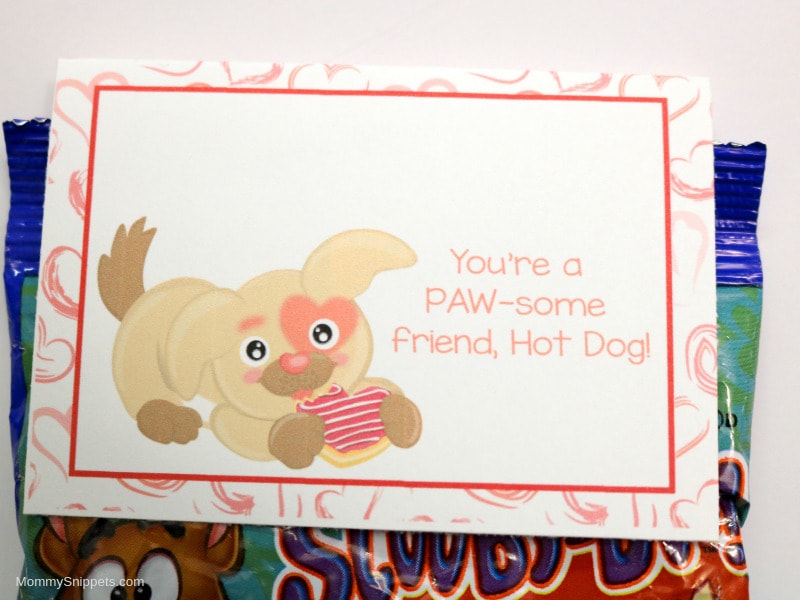 or Valentine pretzels, for a Valentine puppy treat.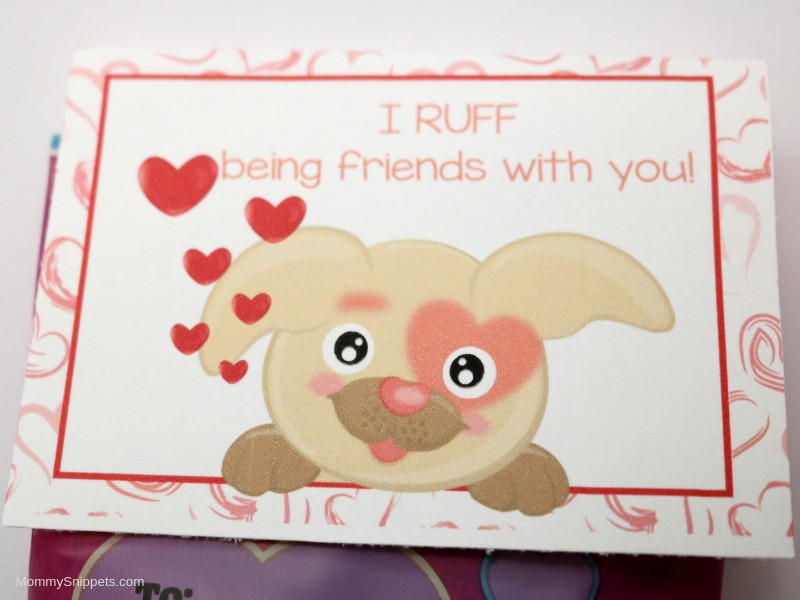 If your child has a Valentine's Day party exchange over the weekend, you could also add a cute puppy keychain, mini puppy plush toys or even fun Make A Dog stickers.
Super cute!
Need more ideas?
Celebrate your child's friendships with these adorable Orange You Glad We're Friends? cards
or even these "Fin-tastic " cards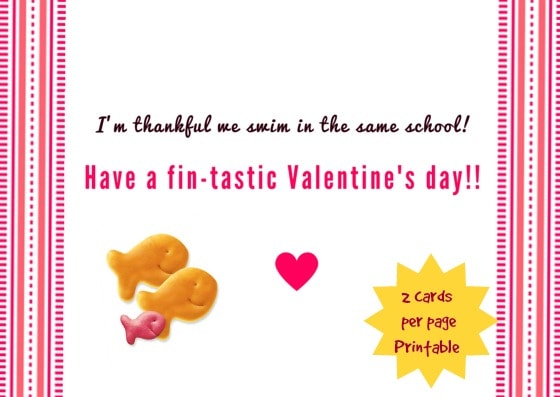 Oh and check out these free, printable, Valentine's Day card ideas, and don't miss my Valentine's Pinterest board for more inspiration.
I'd love to hear from you. Hop over to chat with me on Facebook and/or Twitter