Books That Celebrate the Story of Christmas (+ A Free Printable Christmas Reading Challenge Kit for Kids)
This post contains editorial samples and/or affiliate links to products I recommend. While this adds no additional cost to you, I will earn a small commission on any sales made.
There are so many Christmas books out there, but if you're looking for ones that celebrate the story of Christmas, I have a list of some of our favorites.
Encouraging the love of reading, during the holidays, with our free Christmas Reading Challenge Kit Printable for kids
Several Christmases ago, Hubs and I started one of our favorite Christmas traditions.
We made it a tradition to always add a book gift (most often than not, it was books, and not a book!) under the tree.
Over the years, our Christmas library has grown.
And now it's one of the kids favorite things to drag out when it's time to start decorating for Christmas.
This year, as you countdown to Christmas break, encourage your kids to keep reading with my free Christmas Reading Kit for Kids.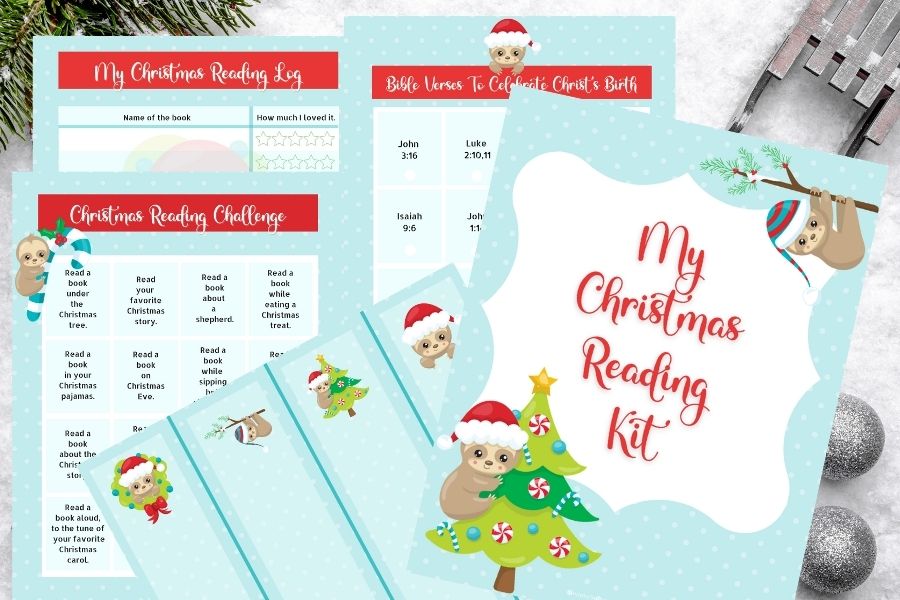 Simply click on the link, or the image above, to download, and print this wonderful kit.
As the kids begin to get excited about Christmas drawing near, it would be wonderful to sit down as a family, and read together the story of Christmas. To help kids, I've included 16 Bibles verses, in the kit, that center around the story of Christ's birth.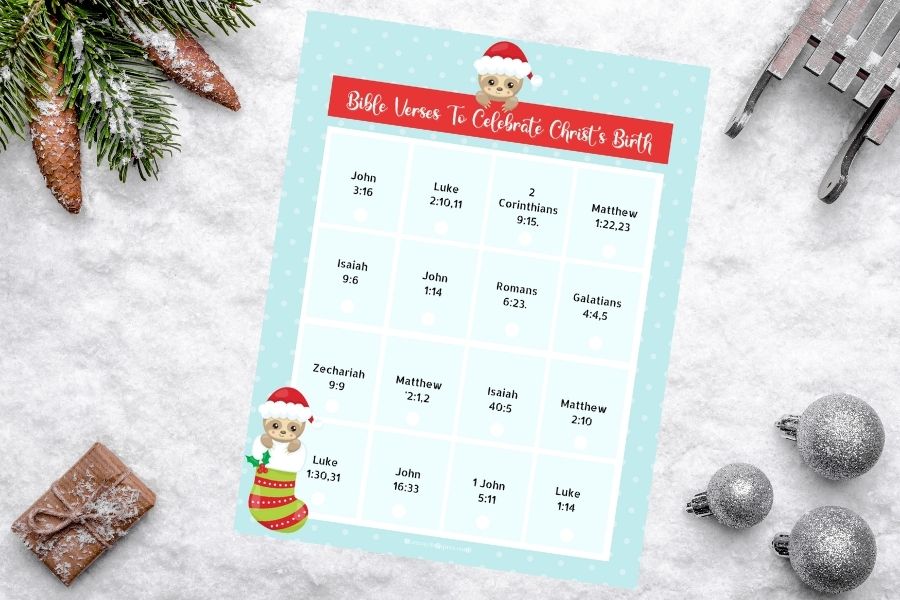 The Christmas Reading Kit also includes:
A fun Christmas Reading Challenge. (Remember our popular Fall Reading Challenge? Well, the kids now have a Christmas one to add to their collection.
A Reading Log (This is particularly helpful especially if kids need to turn in a book report or log, when school opens in the new year.)
Adorable sloth bookmarks, because, why not?
While you can print everything out on regular paper, I would highly recommend you print this kit out on white cardstock.
For a more durable option, consider laminating the bookmarks, Reading Challenge sheet, and Bible verses sheet.
I also have this Christmas Reading Challenge available in my Etsy store- Fun Faith Printables.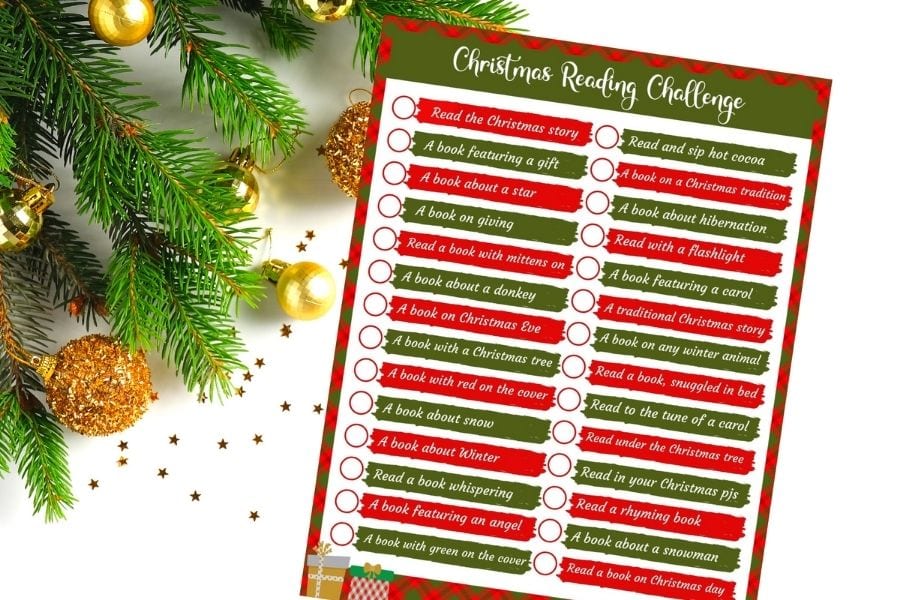 Now for some reading recommendations.
Books That Celebrate the Story of Christmas
I'm sharing a few of our favorite books, from the kids' home library.
I've listed all the books in our Christmas book collection, in my Amazon store.
I hope this makes shopping a whole lot easier.
For more books, visit Christmas Books We Read Every Year.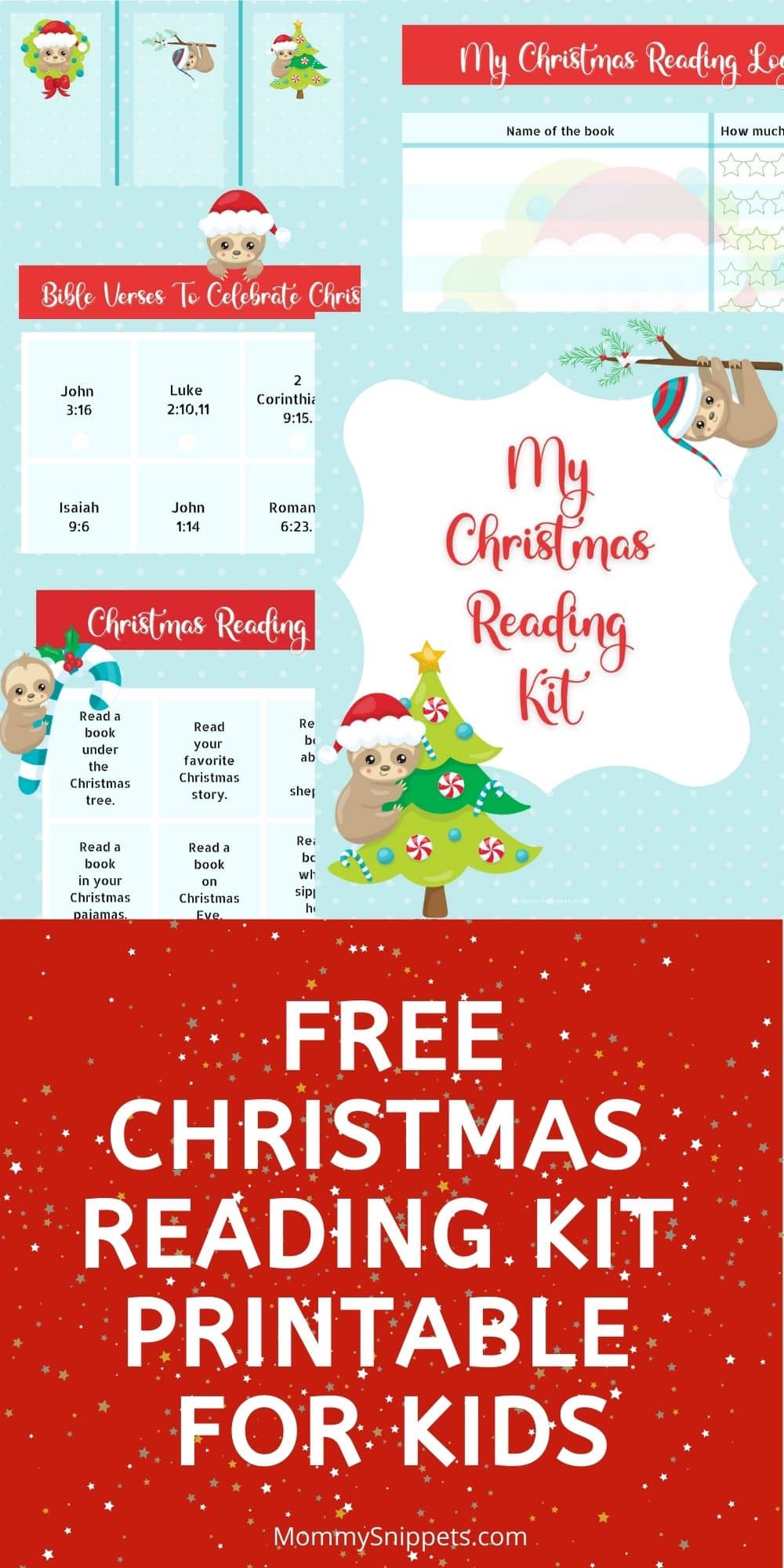 Please check out our Christmas Resources Hub.
And don't miss printing and downloading all our free Christmas printables.
I'd love to hear from you. Hop over to chat with me on Facebook and/or Twitter