How to enjoy an affordable Disney vacation
This post contains editorial samples and/or affiliate links to products I recommend. While this adds no additional cost to you, I will earn a small commission on any sales made.
Ask most families and they will tell you that Disney is on their travel bucket list especially if they have young children. As the years pass, a Disney vacation has become more expensive but that does not mean it's time to scratch it off your bucket list. You can make an affordable Disney vacation happen and when you do, you won't have any regrets. I promise!
How to enjoy an affordable Disney vacation
1. Get creative
Most families love to jump into a Disney vacation with all the bells and whistles- matching Disney tees, Disney hats…
the whole nine yards!
It can all add up if you're not careful.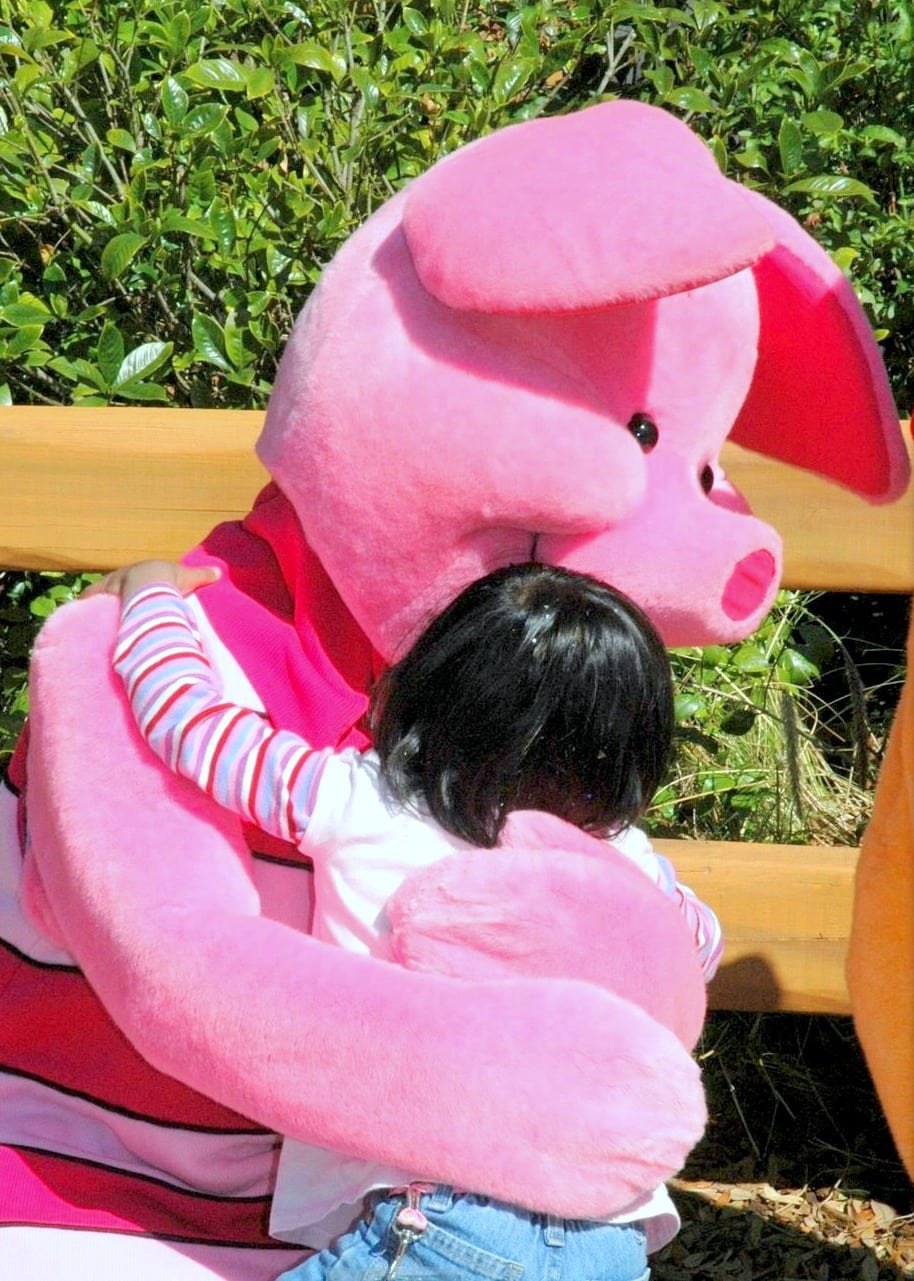 But, let's pause for a second to let this sink in-
Custom clothing is not expensive if you plan ahead.
Another big plus?
Your family can theme, match and find ways to stand out in a crowd, thereby making spotting straggling family members from a good distance easy!
If you need a little help getting started on more creative ideas, check out these ideas on my Pinterest board- Affordable Disney ideas for your next Disney Vacation/Holiday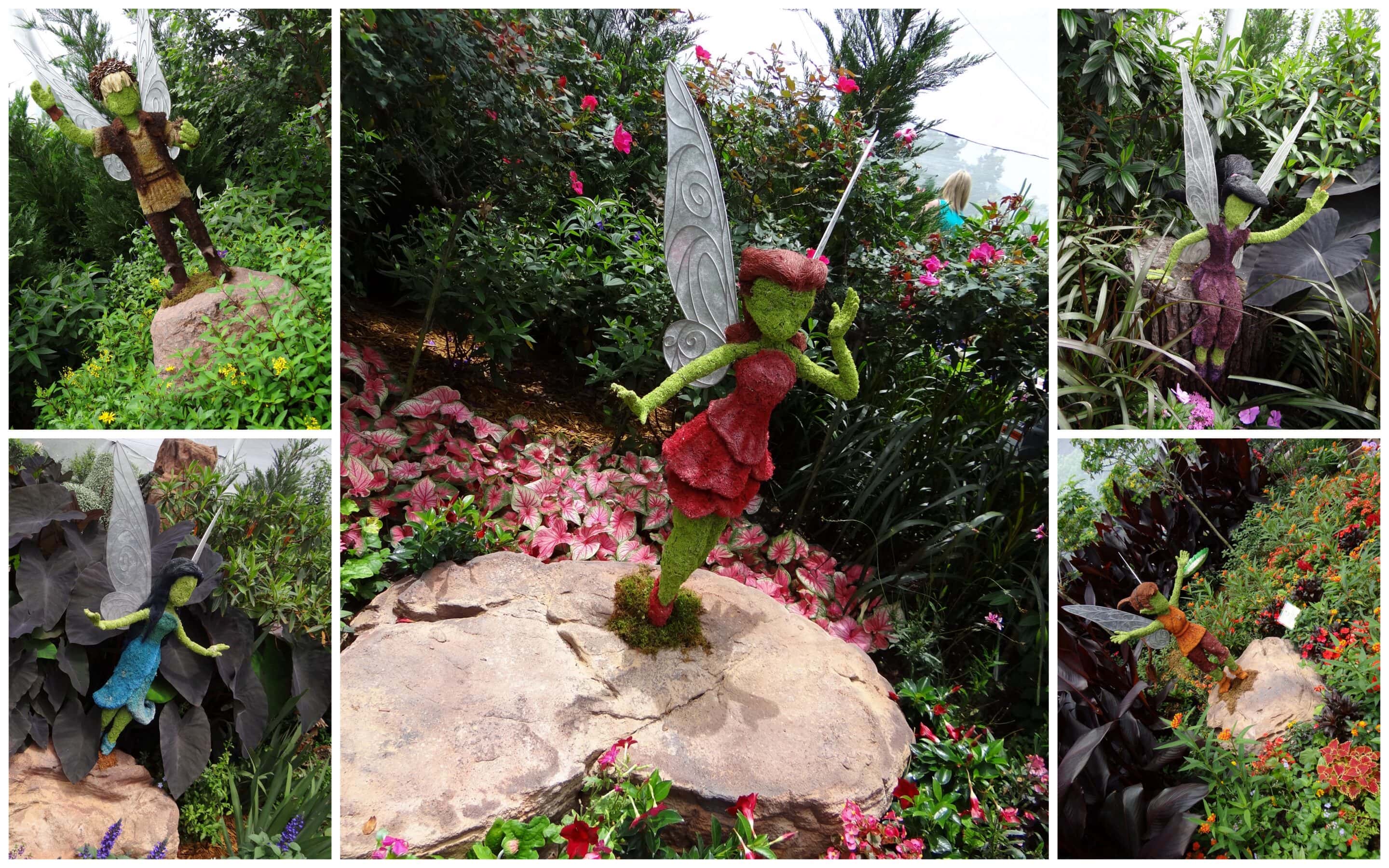 2. Book early!
Make sure you book that Disney vacation right now (or at least as soon as you possibly can).
The closer it gets to the holidays, you can be sure travel prices will only steep.
If you have kids who aren't in school yet, travel when other kids are in school.
(This article tells you the cheapest times to visit Disney World.)
The parks aren't as crowded then and prices at Disney properties will be lower.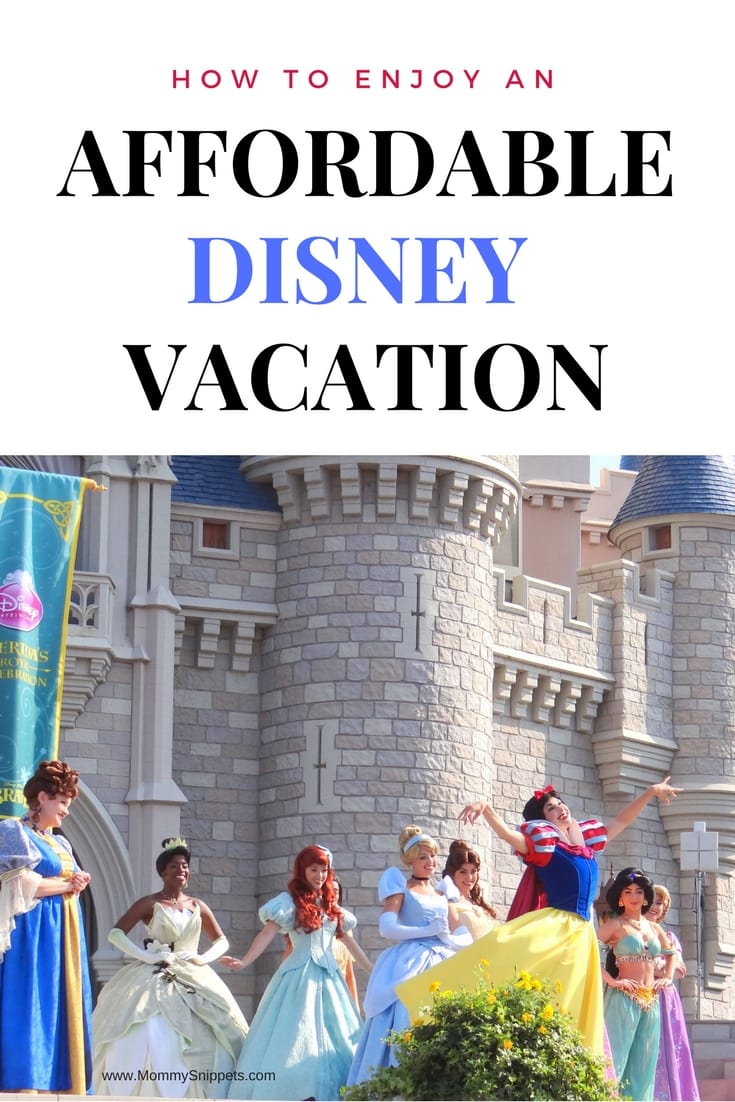 3. Drive to Disney
It will be much more affordable to drive than catch a flight especially if you're a family of four or more.
Yes, despite the crazy price of gas now!
Having your own car also gives you the flexibility to stay outside Disney property, at a more affordable property in the area.
Plus, if you choose to take your car, the ability to carry what you need and not be restricted by baggage allowance minimums is a big plus.
If keeping the kiddos entertained on a long road trip, is a concern, take a look at my recommended boredom busters for your preschooler and family-favorite road trip snacks for toddlers, preschoolers and even, Mom and Dad!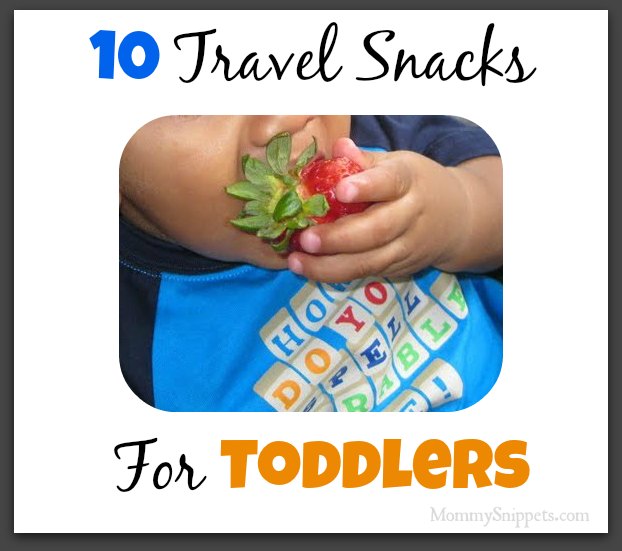 Oh, and I know, nobody wants to deal with motion sickness on the drive, right?
These motion sickness prevention tips will help!
4. Be frugal
Odds are your kids will be so taken in with the entire Disney experience that it really won't make a difference if they get little Disney-themed presents from the Park or outside.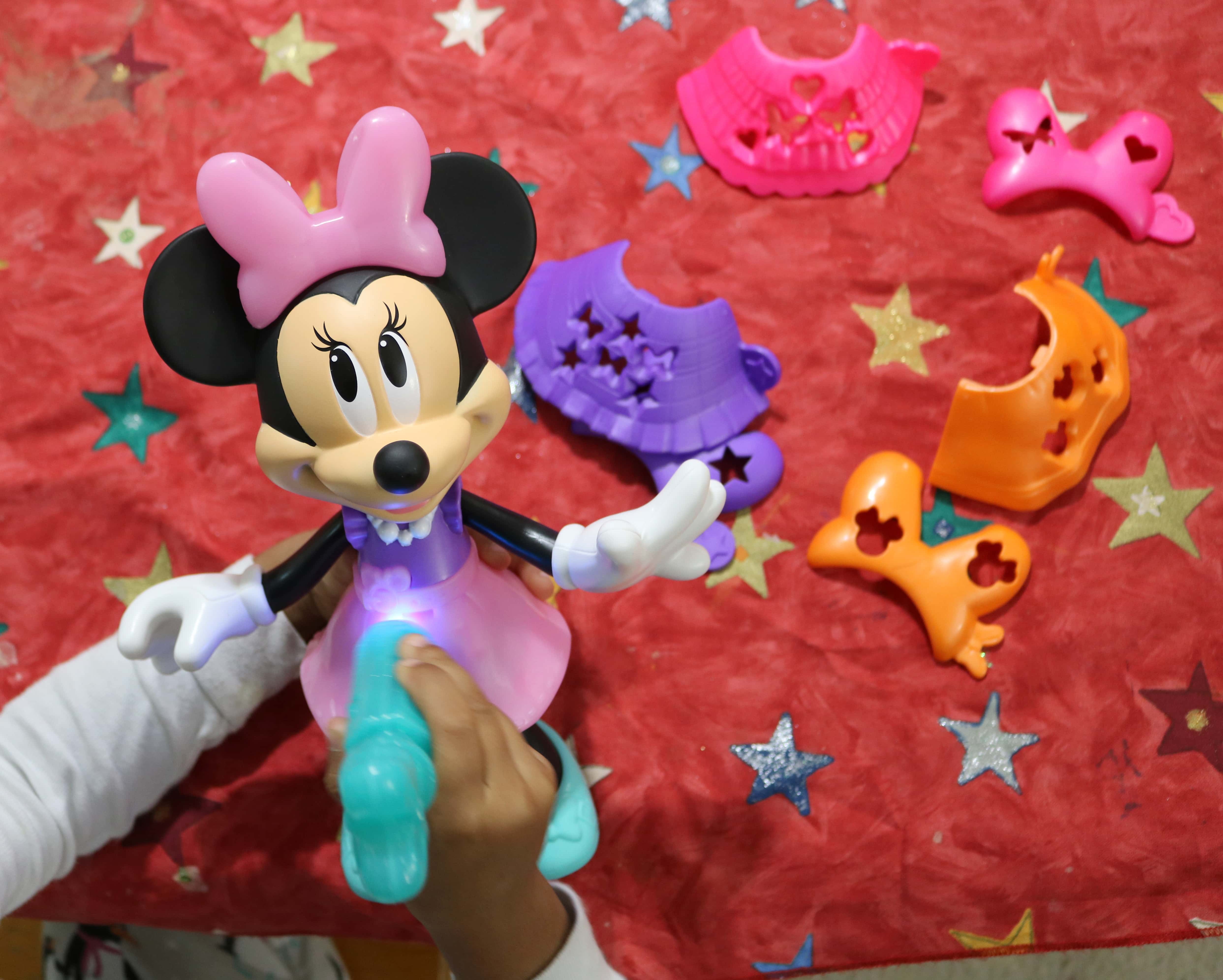 Here are a few Disney souvenirs they will love:
Don't forget there are also several free souvenirs your child can find while at Disney.
Countdown to your family's Disney vacation with these fun Disney treats:
Disney-Inspired Treats and MORE!
I'd love to hear from you. Hop over to chat with me on Facebook and/or Twitter