10 Travel Snacks for Toddlers
This post contains editorial samples and/or affiliate links to products I recommend. While this adds no additional cost to you, I will earn a small commission on any sales made.
Eating healthy is always a priority in our home. Sure we cheat here and there but ensuring our kids eat nourishing food is always something we, as parents, strive to provide.
As you know, we love to travel and irrespective of how long the journey may be, one of our kids will always be hungry.
Now with summer right around the corner and tons of road trips planned, I thought I would help you plan some worthwhile travel snacks to carry along for your toddler. (And yes, they all come with the seals- Mommy Tested and Kid Approved!)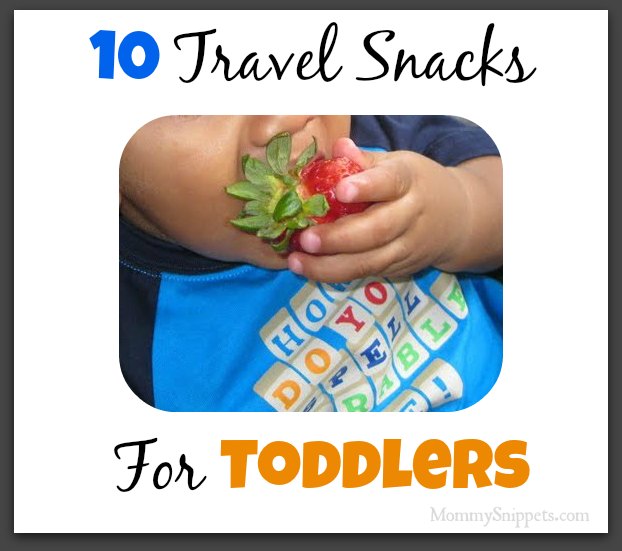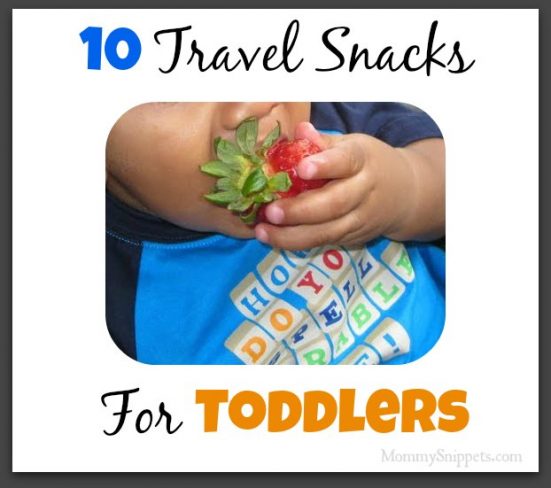 10 Travel Snacks for Toddlers
1. Homemade trail mix –
I highly recommend mixing your own trail mix to ensure you add nutritious treats your child likes. Then serve out a cups worth into a tiny snack pouch/bowl/bag. (And make sure you have extra bags to pass out through the trip) I include nuts (cashews, almonds), dried fruit (raisins, cranberries, blueberries), freeze dried fruit, organic cereal and at times pretzels, in our homemade trail mix.
2. Fruit-
You can never go wrong with fruit. Our favorites include bananas, apples (make sure you chop these into slices and rub some citrus onto them to prevent the slices from browning), grapes, strawberries and tangerines.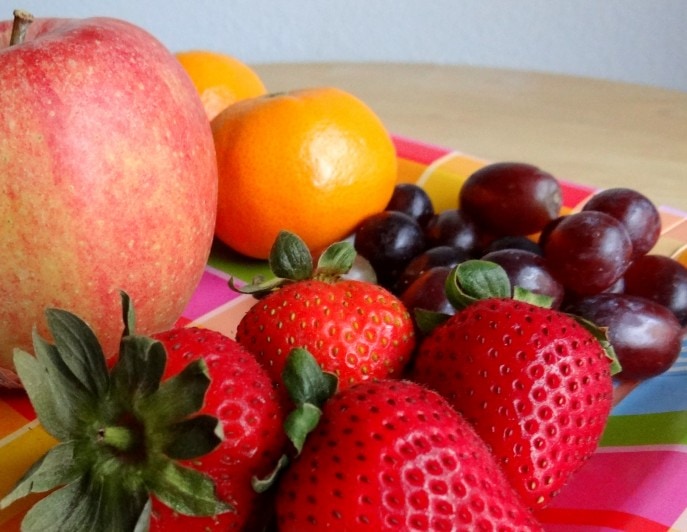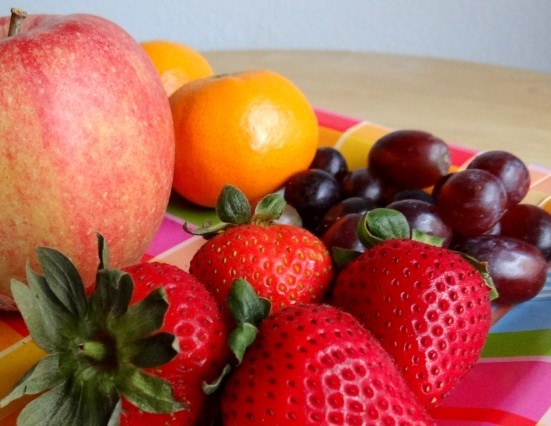 3. Veggie sticks –
My kids have always preferred thin carrot sticks to the chunky ones. You can also do celery and cucumbers.
4. Stonyfield organic yogurt pouches–
Stonyfield yogurt is not just refreshing but nutritious and flavorful to all ages. (You don't have to be a toddler though to enjoy the Pear-Spinach-Mango yogurt!)
I love that these are easy to manage in child-friendly pouches and best of all the yogurt is, as they say, obsessively organic, has no high fructose corn syrup, no GMOs, no artificial colors and no preservatives. (If only more brands would follow their example!)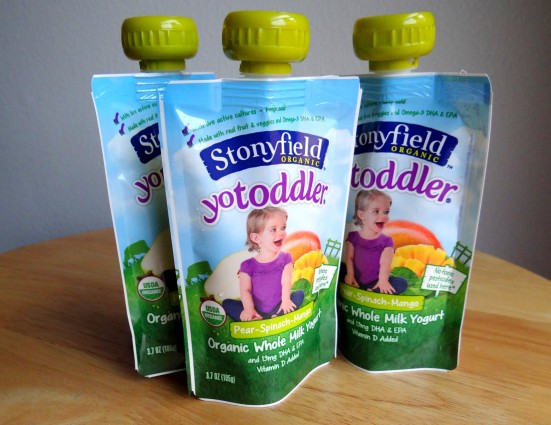 5. Mini sandwiches-
Our favorites have included cheese, peanut butter and jelly. And when cut into shapes with cookie cutters, they become even more fun to eat!
6. Mini muffins–
Oh the options are endless but if you're looking for something substantial and/or healthy, try my Wholesome Morning Glory Muffins , Fruit and Nut Breakfast Rolls, Baked Pecan Donut Muffins and/or Sausage & Cheese Muffins. Just pour out the dough into mini muffin trays and bake. (I prefer serving toddlers mini muffins over regular sized muffins as they cut down wastage and don't seem as overwhelming to little eyes!)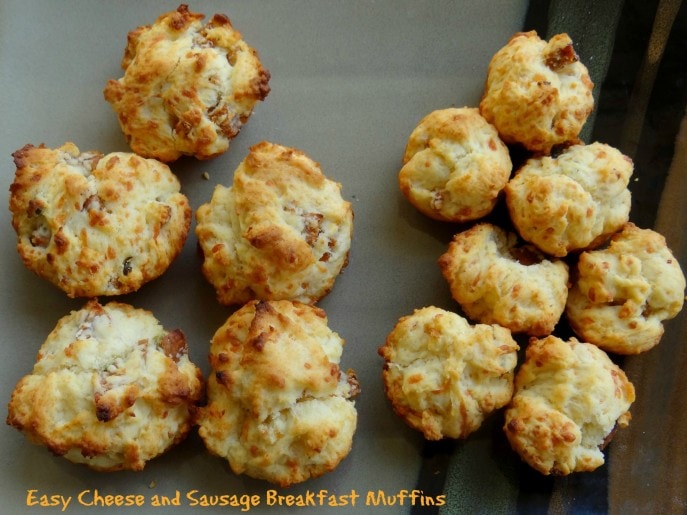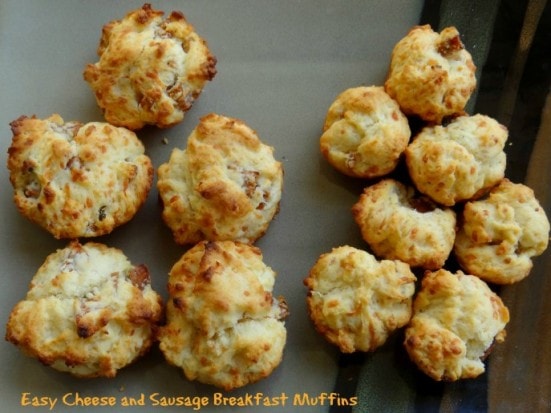 7. Dry snacks-
When my kids were younger they loved to munch on cereal, plantain chips and organic pretzels. Try to avoid oily, greasy, crunchy snacks and choose organic veggie chips (kale, sweet potato etc) over potato.
8. Cookies-
Nothings beats a good ol' homemade cookie. I love loading my Whoa Oatmeal Cookies with tons of dried fruit and nuts to make the cookie weigh on a generous serving of healthy over sweet!
Have you tried zucchini oat nut cookies?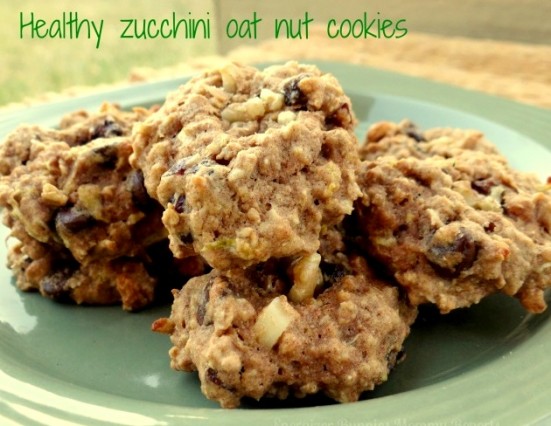 9. Bread strips-
If you bake some banana bread, berry pecan bread or any fruit, nut or berry based ingredients, slice the same and then cut a slice into strips to make it an easy snack for your toddler to enjoy while on the go.
10. Baked chicken nuggets-
Now baked chicken nuggets would make a more filling snack but one most toddlers love. Best of all, they're baked, healthy and minus any preservatives when made at home.
I promise you won't have a struggle offering any of these snacks to your toddler.
Do you have any travel snack suggestions to add to the list?