Free Shark Printables- Shark Coloring Pages and More Shark Week Fun!
This post contains editorial samples and/or affiliate links to products I recommend. While this adds no additional cost to you, I will earn a small commission on any sales made.
If your kids love sharks, these free shark printables are a must to download and print. With shark coloring pages, shark facts, shark puzzles, shark crafts, and more, these resources were designed to raise awareness and champion the conservation of sharks.
What do my Shark Coloring Pages include?
Each page includes a shark fact that your child can trace and learn.
If your child ever asked these questions, you will find the answers in these coloring pages:
Do sharks have bones?
Are sharks mammals?
How many teeth does a shark have?
Your child will learn a total of 13 jaw-some shark facts!
PLUS kid-approved, non-scary, shark illustrations to color.
How cute is this hammerhead shark coloring page?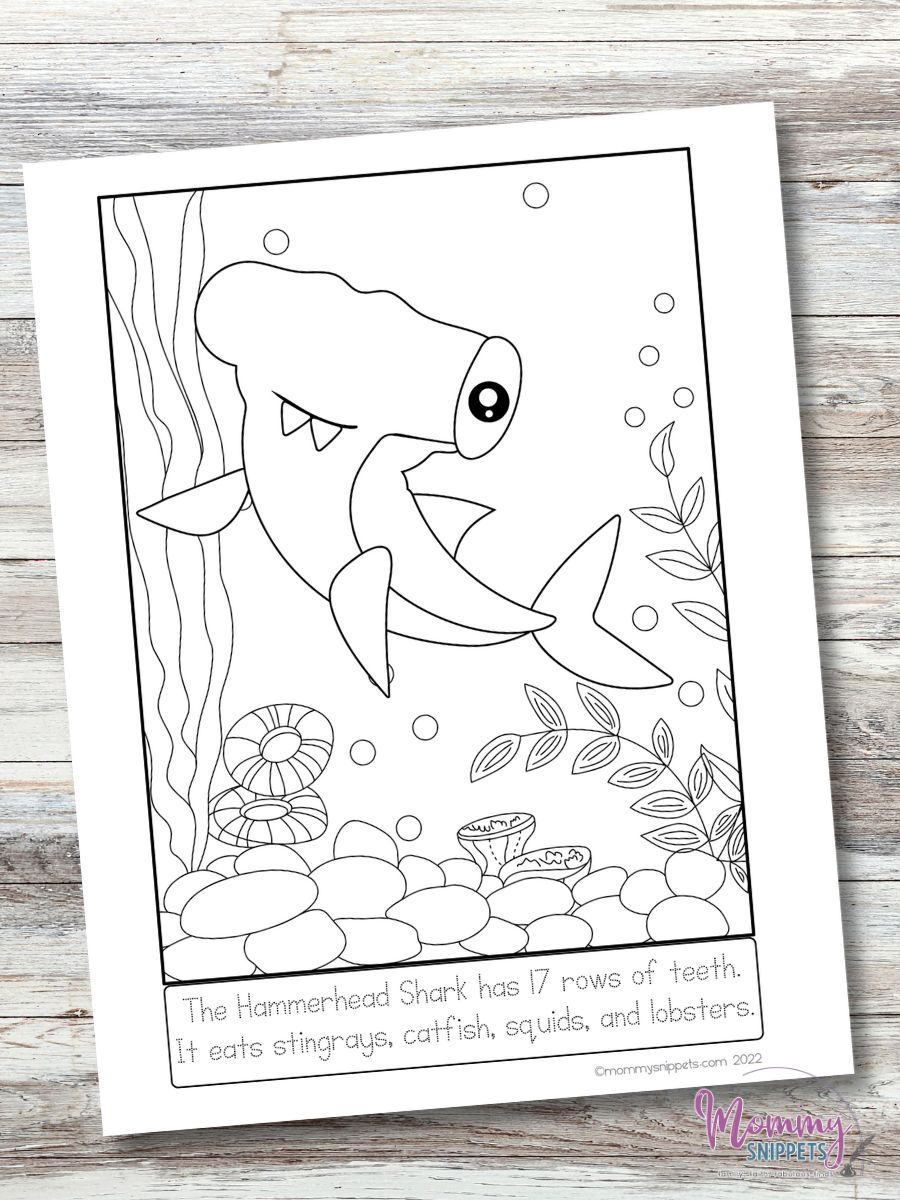 I like to use white multi-purpose paper to print coloring pages.
You could use white card stock if your shark lover would like to frame each page to decorate his/her room.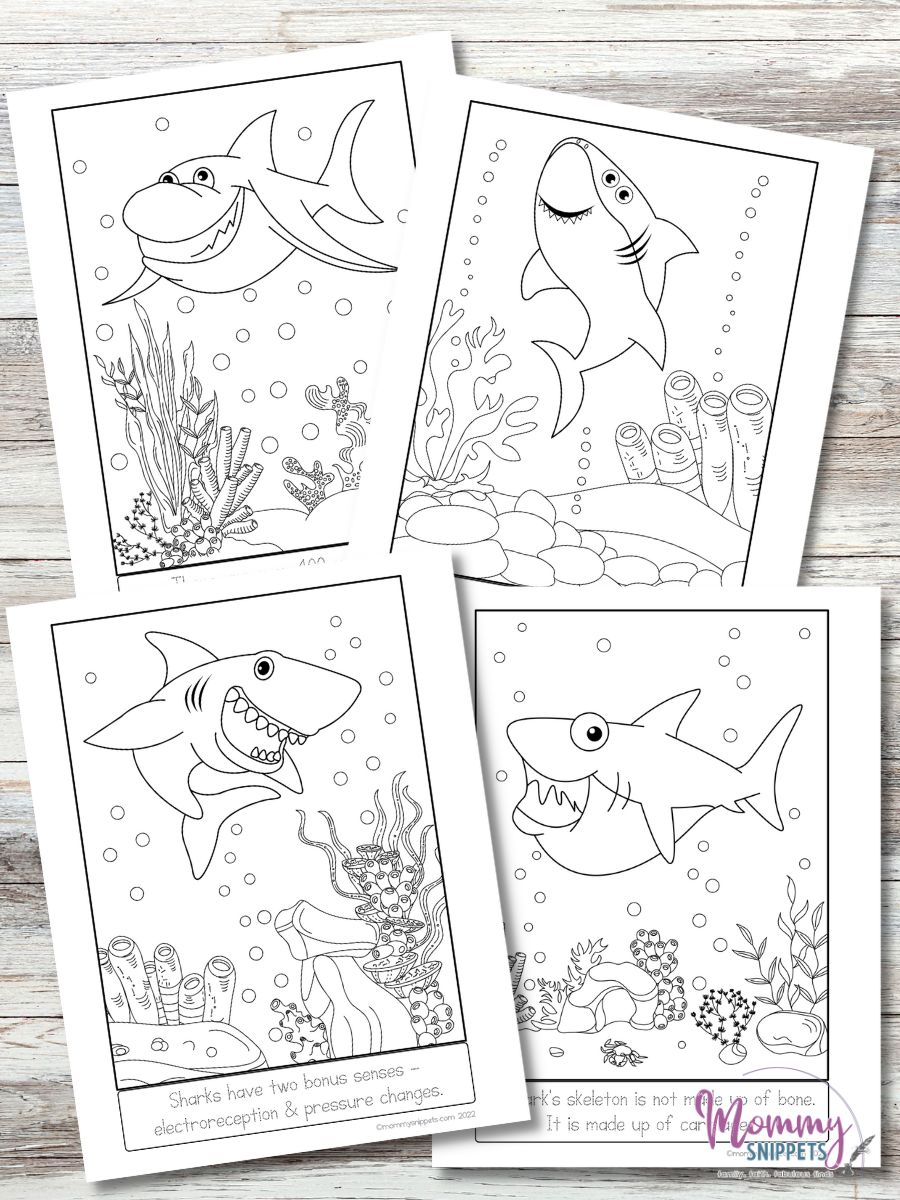 Get your free Shark Coloring Pages below:
Enter your email address in the form below to download these coloring pages.
If you're looking for ways to celebrate Shark Week, a shark-themed birthday party, or perhaps even a just-because shark party, you can't miss making this Gummy Sharks in Jello Cups recipe.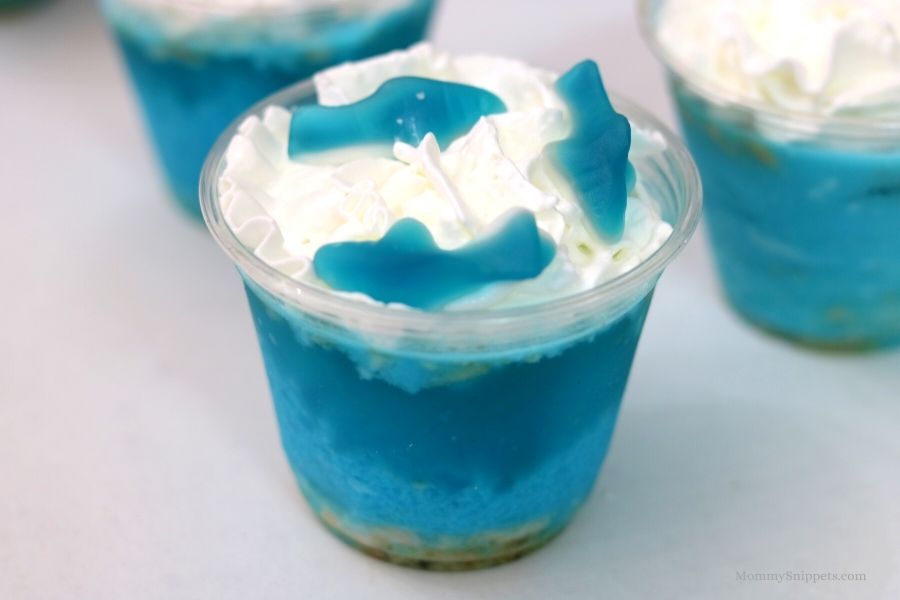 For more Shark fun, get these Free Shark Printables.
If you're looking for a resource with more educational meat, this Shark creature study workbook will be a great inclusion in any science curriculum or to sow into those general knowledge reservoirs.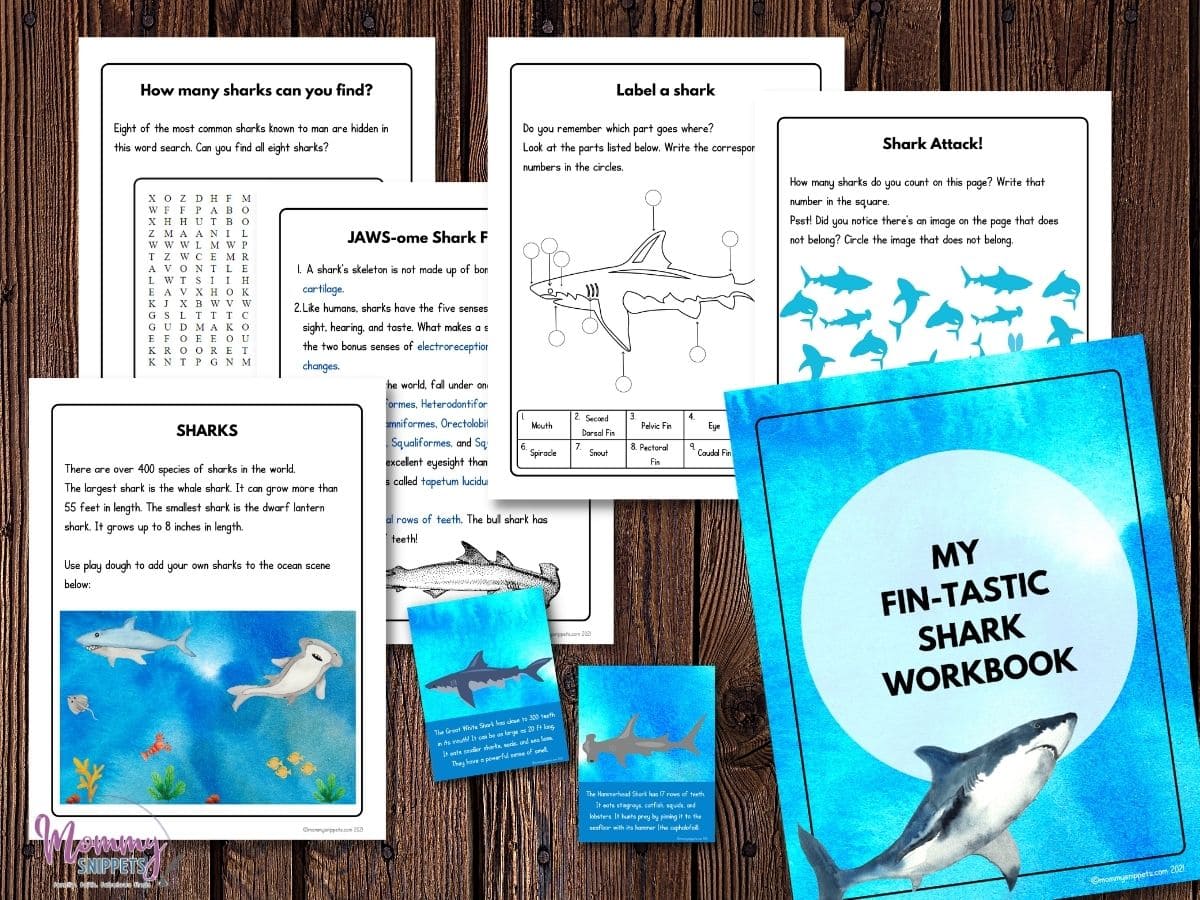 The workbook includes:
An ocean scene play dough recreation sheet
Labeling a shark
Shark facts
A shark word find
4 shark flash cards
Get your child's Shark Creature Study Workbook here.
I've also designed a fun Sharks Memory Match game with shark facts.
I've always found learning facts and retaining information is always easier when it's presented to a child in a fun package!
In this case- memory match cards.