Pistachio Toffee: Easy 2 Ingredient Fudge (2 Ingredient Toffee Recipe)
This post contains editorial samples and/or affiliate links to products I recommend. While this adds no additional cost to you, I will earn a small commission on any sales made.
If you are looking for an easy 2 ingredient toffee recipe (or 2 ingredient fudge recipe), then this pistachio toffee (aka pistachio fudge) recipe is just that!
Depending on where you are, this easy dessert recipe would be referred to as a fudge or a toffee.
What's the difference between a traditional fudge and this 2 ingredient fudge?
Traditional fudge is a long process of cooking down milk, sugar, and the choice of flavoring over a hot stove, while this 2 ingredient fudge is a much quicker process because of our secret ingredient…
condensed milk!
What's the difference between traditional toffee and this 2 ingredient toffee?
A traditional toffee is also a long cooking process that involves butterscotch or caramel but thanks to our "make things quicker" ingredient, condensed milk, we skip all that and make a quicker, just as delicious treat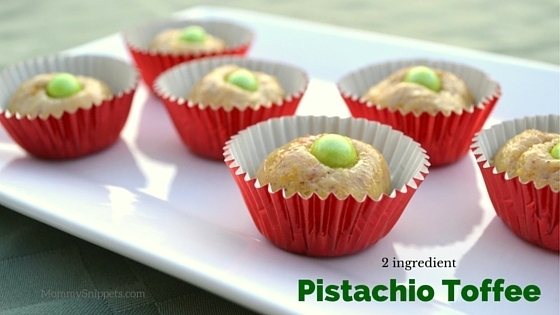 How to Make Pistachio Toffee: My Easy 2 ingredient Fudge aka 2 Ingredient Toffee Recipe
This recipe was inspired after the kids watched the movie Peter Pan
.
This is ever so easy to make and best of all, it's a Pan-inspired treat that will be enjoyed at a party for a child, tween, teen, or even adult.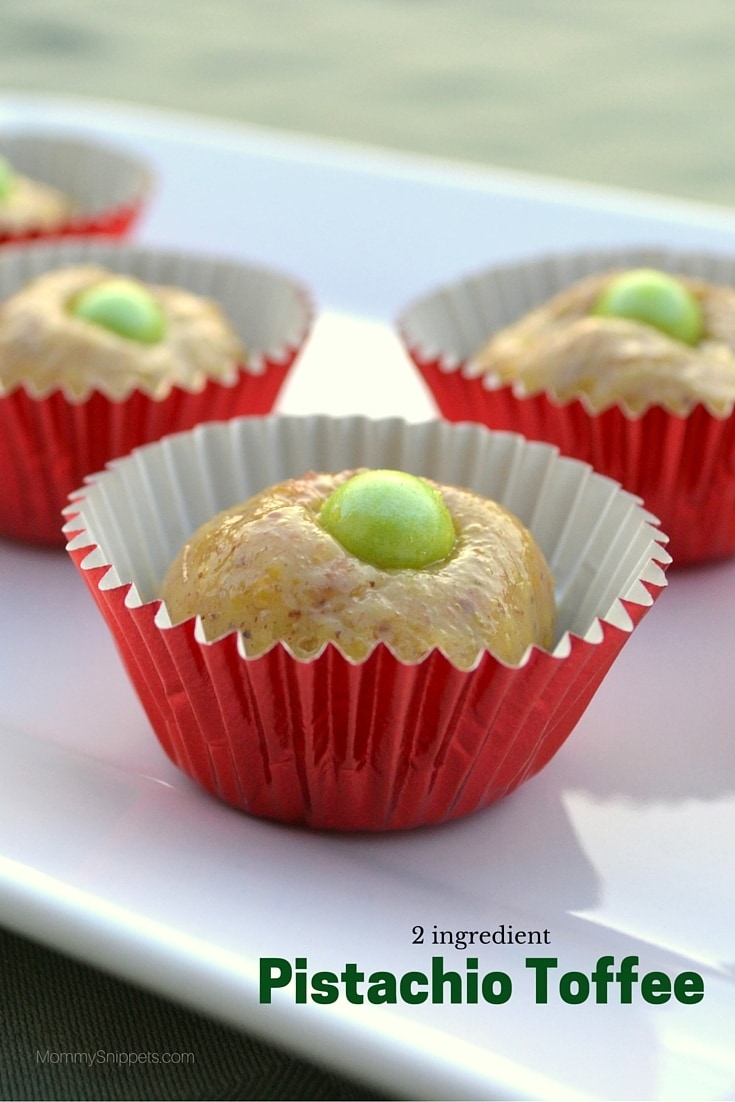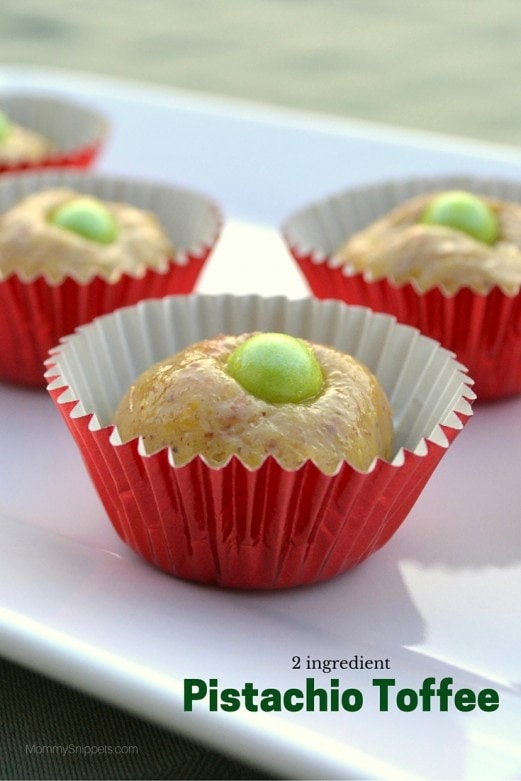 The star ingredient of this dish is pistachios
.
The subtle green is symbolic of Peter Pan's attire as the kids know it from the animated feature, the red wrapper is representative of his signatory feather and the stickiness of the toffee (aka fudge) acts as a reminder of the number of times Peter Pan has been able to get out of sticky situations.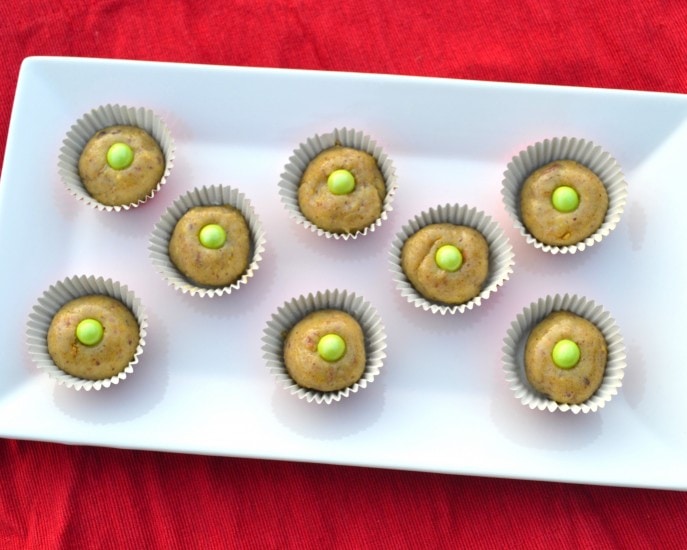 I would recommend making this the night before to ensure this pistachio toffee/pistachio fudge is given enough time to set well.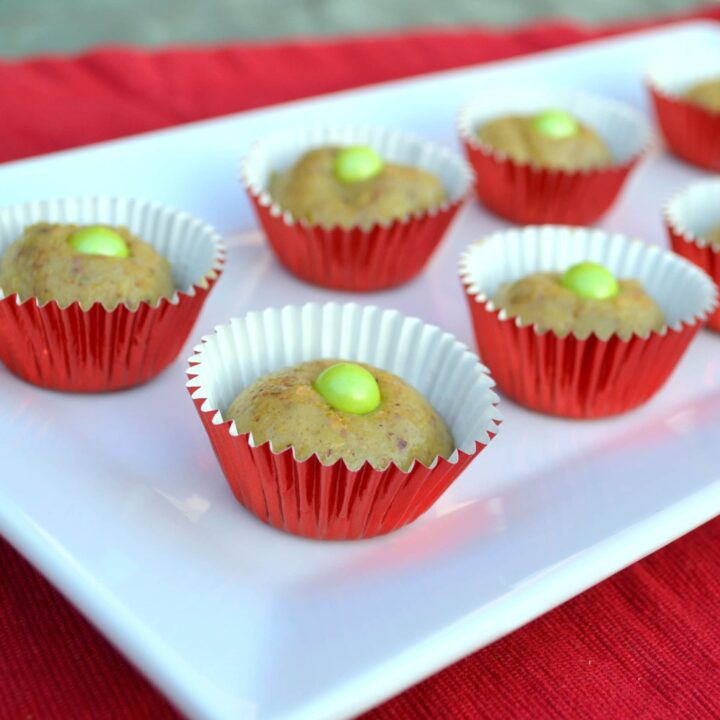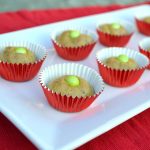 2 ingredient Fudge/Toffee Recipe- Pistachio Toffee/Fudge
Ingredients
1

can condensed milk

1-1 1/2

cups

of de-shelled ground pistachios

Green Sweetworks candy to garnish

Optional
Instructions
Pour the contents from the can of condensed milk into a saucepan.

Stir the same over a low flame, on the stove, for 10 minutes

Add the ground pistachios to the condensed milk and stir for another 10 minutes.

(Make sure you continue stirring on a low flame else the mixture will catch onto the bottom of the saucepan and burn)

Once you notice the mixture beginning to bubble, take the pan off the stove and pour the contents into a greased tray/platter and refrigerate for 1 hour (or pop the tray/platter) or freeze for 15 minutes.

Take the cooled toffee out and make 1 inch sized balls and place them same in mini muffin wrappers (Or you can cut these into squares)

(Optional: Add a Sweetworks candy on top of each ball)
We had friends walk into our home an hour after I made these.
Their 7 year old loved the treat and didn't need any nudging to take a doggy bag filled with our yum pistachio fudge home!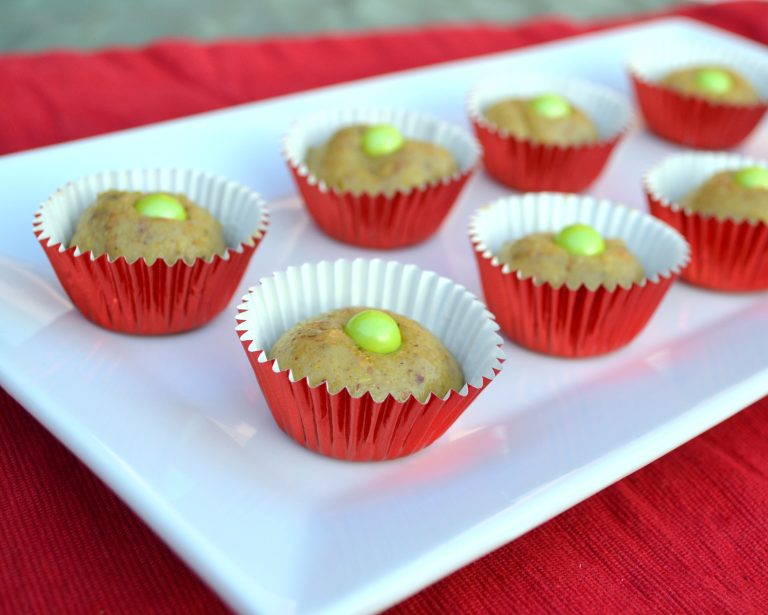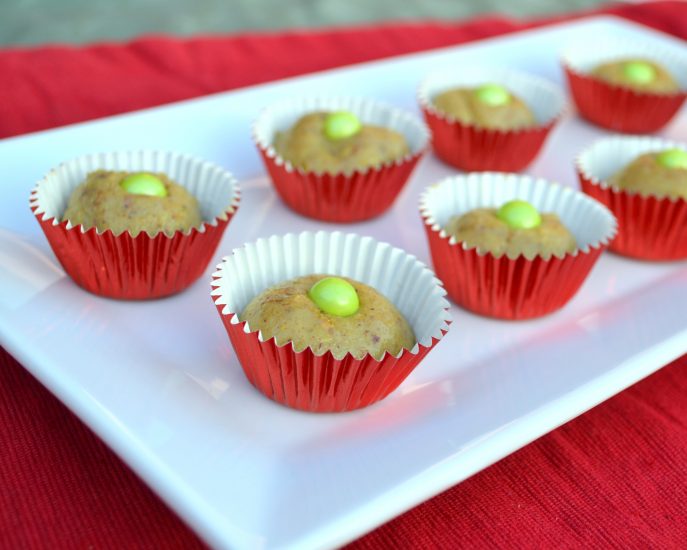 I'd love to hear from you. Hop over to chat with me on Facebook and/or Twitter