2 ingredient Pistachio Toffee
This post contains editorial samples and/or affiliate links to products I recommend. While this adds no additional cost to you, I will earn a small commission on any sales made.


If you ever wondered how Peter Pan came to be, your assumptions can be put to rest on October 9th, 2015. Pan opens in theaters across the US and as it does it reveals the story of how the-boy-who-never-grew-up came to find his place in Neverland.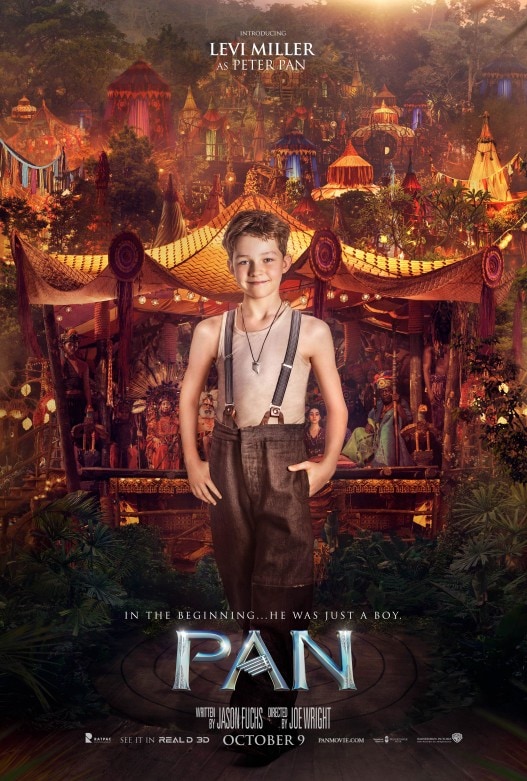 Peter is a mischievous 12-year-old boy with an irrepressible rebellious streak, but in the bleak London orphanage where he has lived his whole life those qualities do not exactly fly. Then one incredible night, Peter is whisked away from the orphanage and spirited off to a fantastical world of pirates, warriors and fairies called Neverland. There, he finds amazing adventures and fights life-or-death battles while trying to uncover the secret of his mother, who left him at the orphanage so long ago, and his rightful place in this magical land. Teamed with the warrior Tiger Lily and a new friend named James Hook, Peter must defeat the ruthless pirate Blackbeard to save Neverland and discover his true destiny—to become the hero who will forever be known as Peter Pan.
The musical score, the effects and stunning costumes as seen (and heard) in the trailers is enough to mark this down as a movie to watch.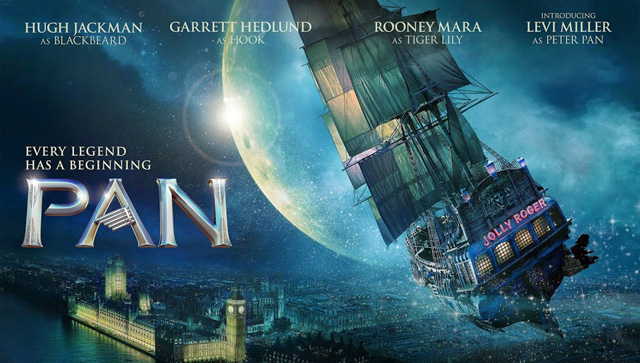 But based on Fandango Family's recommendations, Little Man will be giving this one a miss as it's rated PG and is better suited for kids aged 7 and older. (Here again, I highly recommend using parental discretion. If you feel your 9 year old should give the movie a miss, by all means follow your instincts. )
Now just because they can't watch the movie, doesn't mean they can't have some Peter Pan fun of their own at home. We decided to make a pistachio sweet treat inspired by Peter Pan as we know him.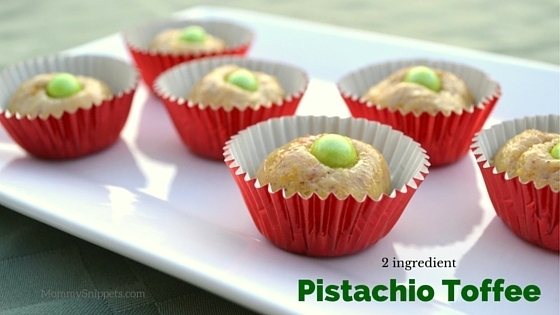 2 ingredient Pistachio Toffee
This is ever so easy to make and best of all, it's a Pan inspired treat that will be enjoyed at a party for a child, tween, teen or even adult.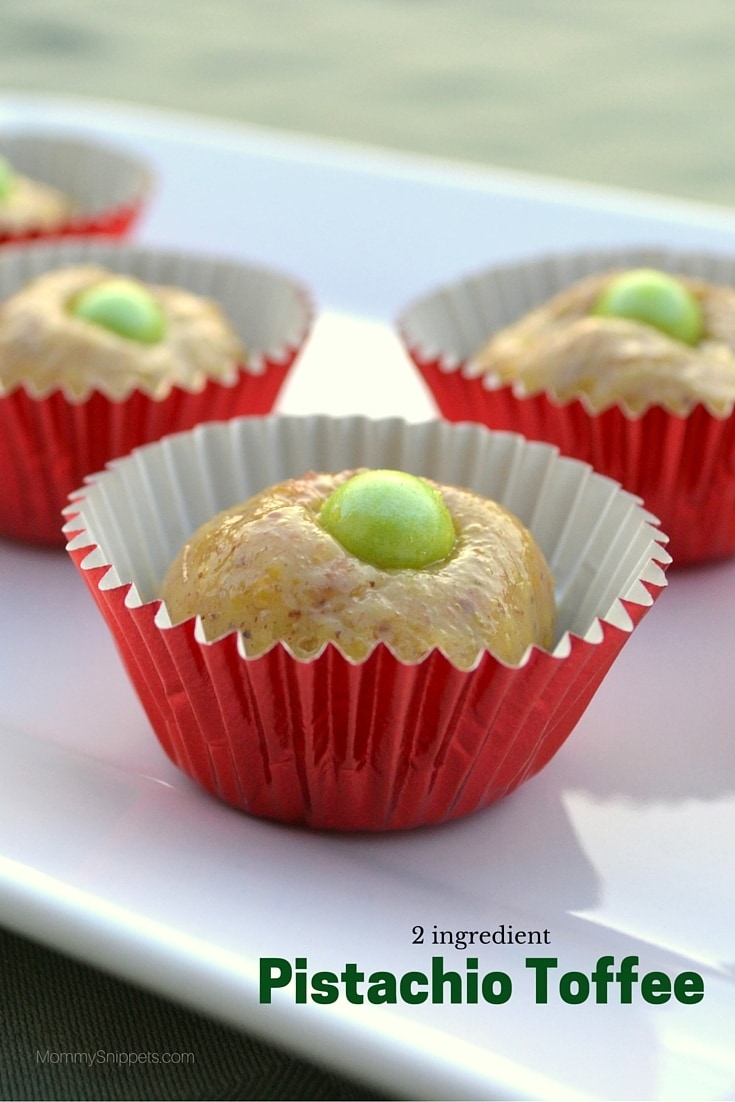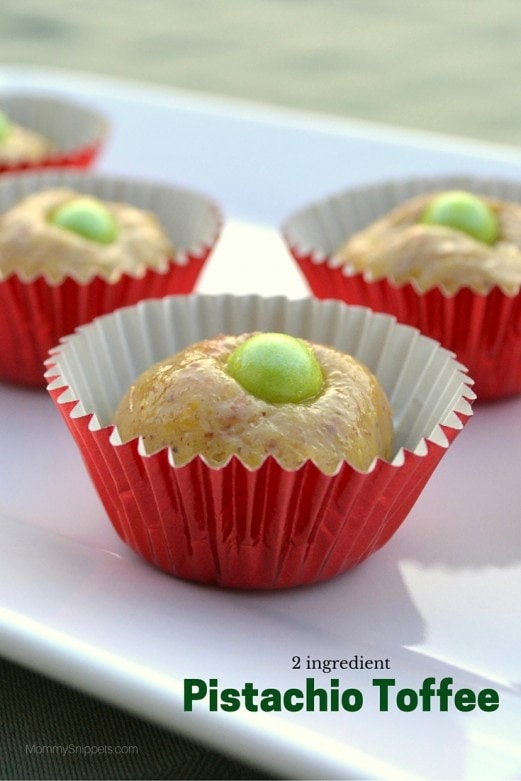 The subtle green is symbolic of Peter Pan's attire as the kids know it from the animated feature, the red wrapper is representative of his signatory feather and the stickiness of the toffee acts as a reminder of the number of times Peter Pan has been able to get out of sticky situations.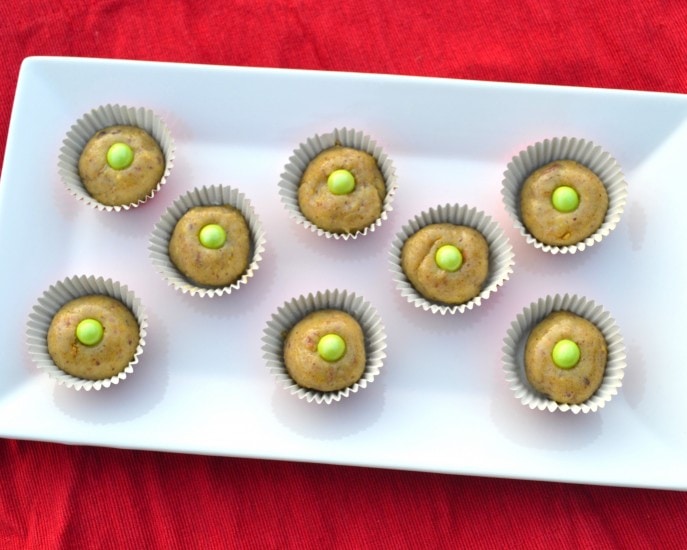 I would recommend making this the night before to ensure the toffee is given enough time to set well.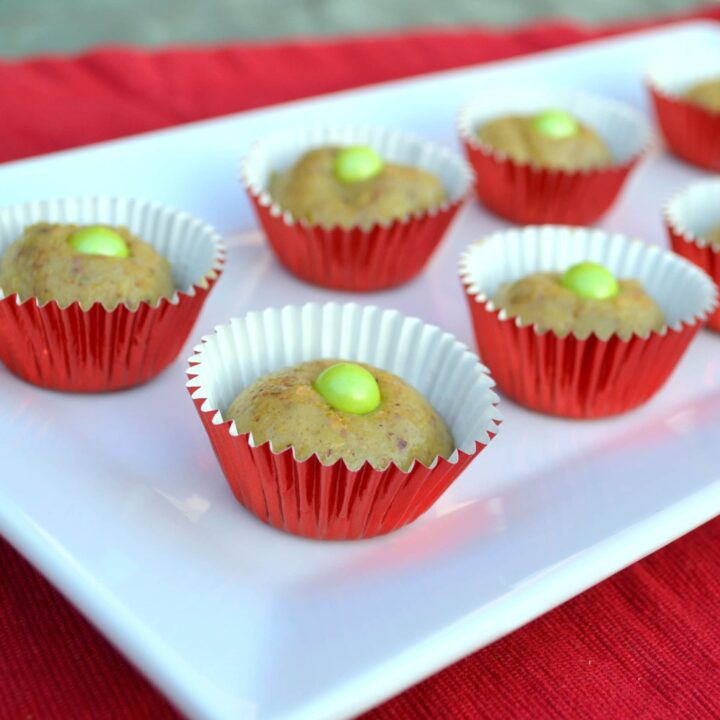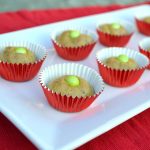 2 ingredient Pistachio Toffee
Ingredients
1

can condensed milk

1-1 1/2

cups

of de-shelled ground pistachios

Green Sweetworks candy to garnish

Optional
Instructions
Pour the contents from the can of condensed milk into a saucepan.

Stir the same over a low flame, on the stove, for 10 minutes

Add the ground pistachios to the condensed milk and stir for another 10 minutes.

(Make sure you continue stirring on a low flame else the mixture will catch onto the bottom of the saucepan and burn)

Once you notice the mixture beginning to bubble, take the pan off the stove and pour the contents into a greased tray/platter and refrigerate for 1 hour (or pop the tray/platter) or freeze for 15 minutes.

Take the cooled toffee out and make 1 inch sized balls and place them same in mini muffin wrappers (Or you can cut these into squares)

(Optional: Add a Sweetworks candy on top of each ball)
We had friends walk into our home an hour after I made these. Their 7 year old loved the treat and didn't need any nudging to take a doggy bag filled with Pistachio Toffee home!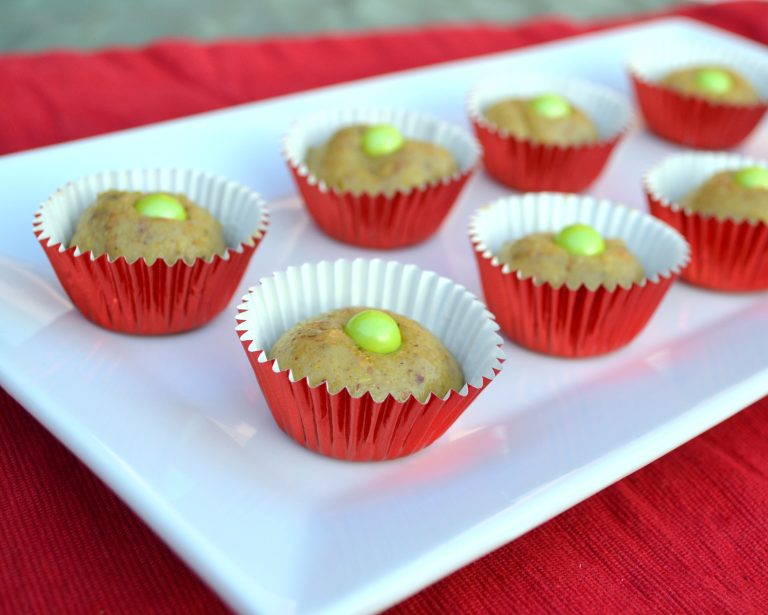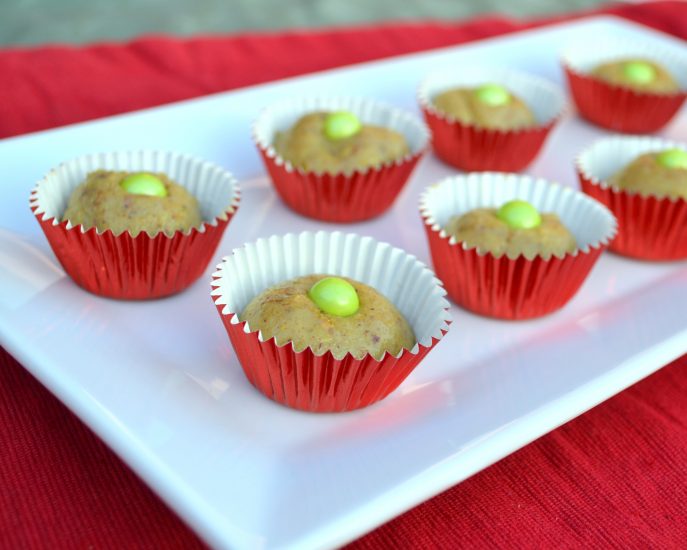 For more Peter Pan inspired treat ideas, try these:
Second star to the right sandwiches, Tinker Bell wands  and Tiger Lily's Teepees
Cheese and apple pirate ships or even these orange pirate ships
Jolly Rogers fruit bowl of sorts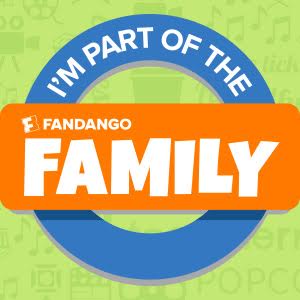 I'd love to hear from you. Hop over to chat with me on Facebook and/or Twitter