This post includes affiliate links. All opinions are the author's own.
So you plan to throw a Minnie Mouse themed birthday party for your child and the number of ideas on Pinterest overwhelm you, what do you do?
Scrap everything and start all over!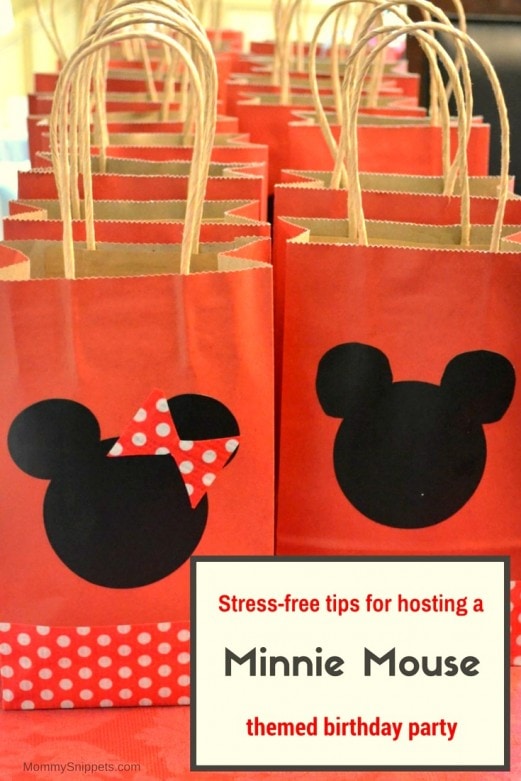 Stress-free tips for hosting a Minnie Mouse themed birthday party.
 1. Theme it all with the Ears!
The fun thing about choosing a Minnie (or Mickey) themed party is that the signatory mouse ears are everything. Put mouse ears on anything and there you have it, a themed treat/goodie at your party!
There are two ways to do this, print a template and use that to manually draw/create/cut your mouse ears. Or you can take the easy route like I did…
I used my Silhouette Portrait machine and went to town with the various paper options I had.
The great thing about using the Silhouette is that you can resize the silhouette to suit any project.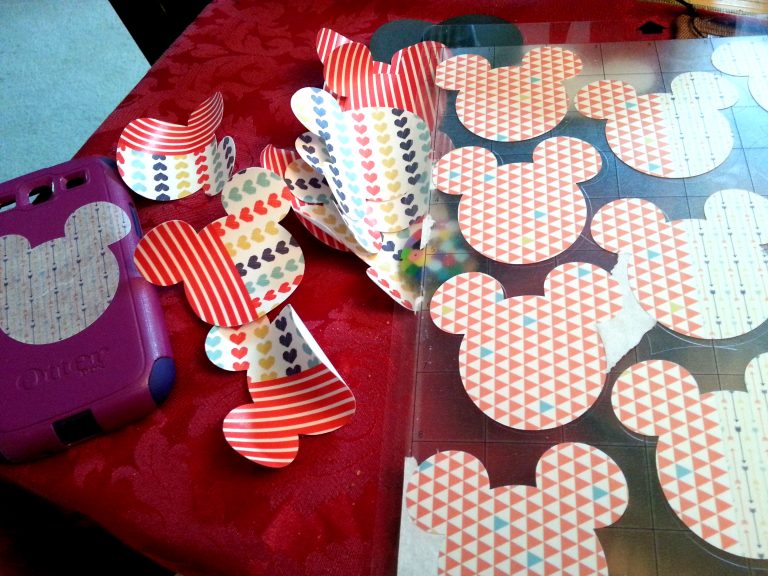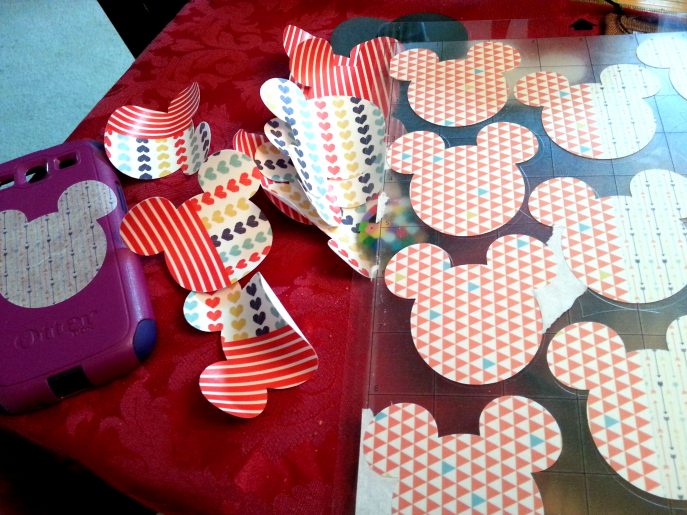 I used the template for labels, the goodie bags and even added one to my phone cover!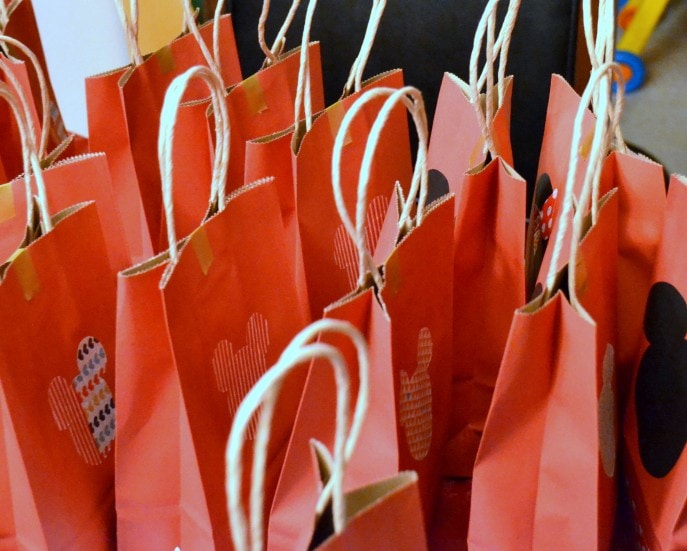 I was fortunate to stumble upon some red polka dotted duct tape while at the stationary store the week prior to the party, so that made decorating the solid block colored kraft party bags a breeze. (Used the tape to border the bottom of the bags and cut triangle shapes to form bows for the girls' bags)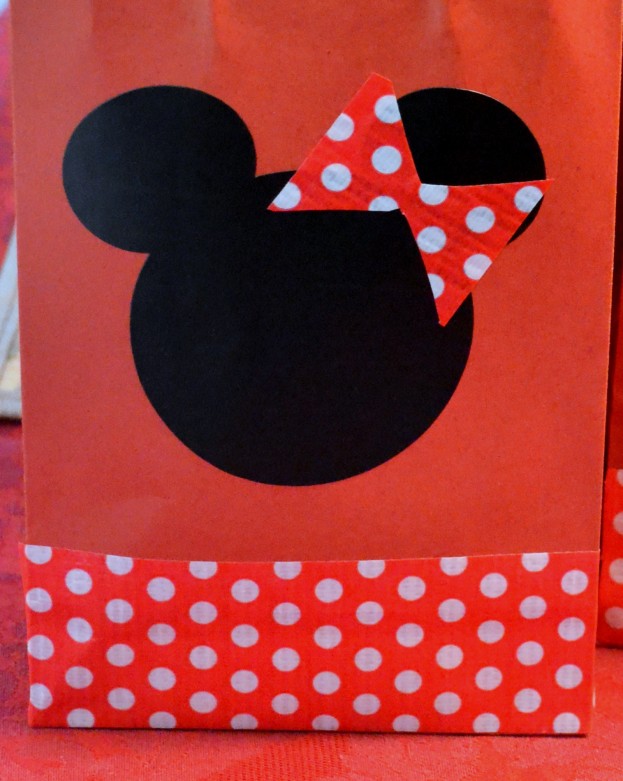 2. Get everything at one place.
The options are endless but if you're looking for a one-stop place to get everything from those Minnie Mouse party invites to the party decor and favors, Amazon has quite an extensive selection of Minnie Mouse everything. You can even find a Minnie 1st birthday complete party in a box to save yourself the trouble of picking what you need!
(We had Baby Girl's 1st birthday at a party place so it didn't make sense to order a lot of the themed decor as we wouldn't have been able to use it. We did fall in love with those Minnie Mouse mirrors for the girls and for the boys, a deck of cards seemed to fit the bill.)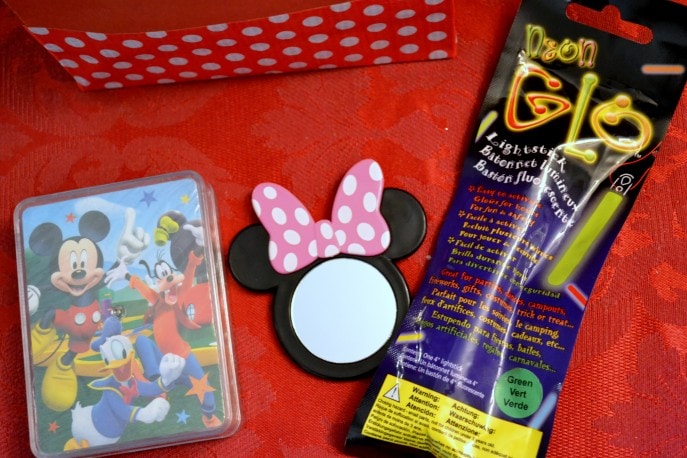 3. Adorable yet easy Minnie themed birthday cupcakes.
Whether you love baking from scratch, resort to using boxed cake mixes or buying store bought cupcakes, one way you can add that homemade yet absolutely adorable touch is by 'Minnie Mouse-ing' up your cupcake. To do this you need to get yourself:
a. A pack of regular sized chocolate Oreos and a jar of Nutella/frosting (Optional)
c. Pink (Or Red) Wilton Candy Melts
d. A Bow Candy Mold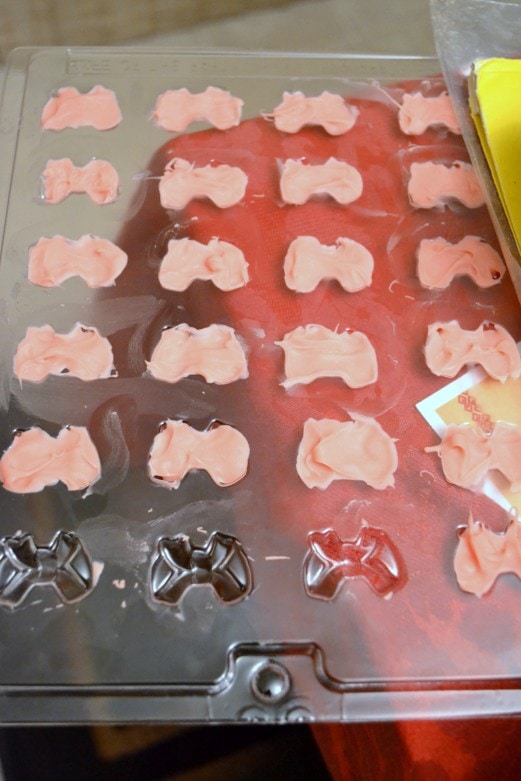 To begin with, you will need to prep Minnie's bows using the candy melts and the mold.
Once done, if you're taking the bake-from-scratch or the bake-from-the-box route, make sure you frost those cupcakes. Or apply a thin layer of Nutella on a cooled cupcake and generously sprinkle finely crushed Chocolate Oreos (Make sure you remove the cream in between before powder those cookies) on the top.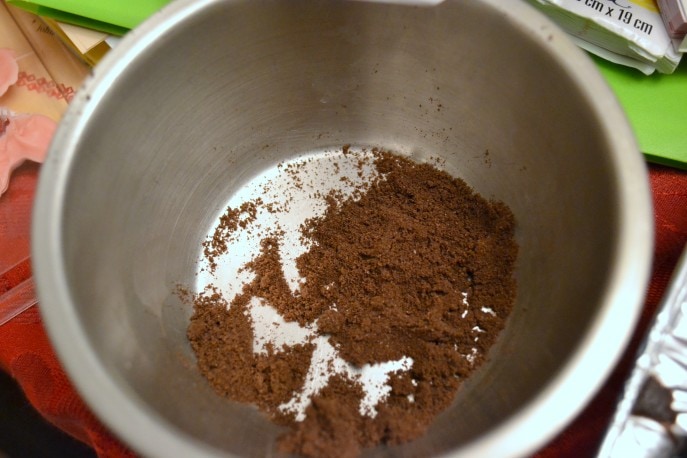 Now the next stage would be applicable for your store bought cupcakes too…
Gently place two mini Oreos, to form Minnie's ears, and place a candy bow in the middle, just like the picture below.
Finally, finish off the look with a pretty Minnie-esque cupcake wrapper.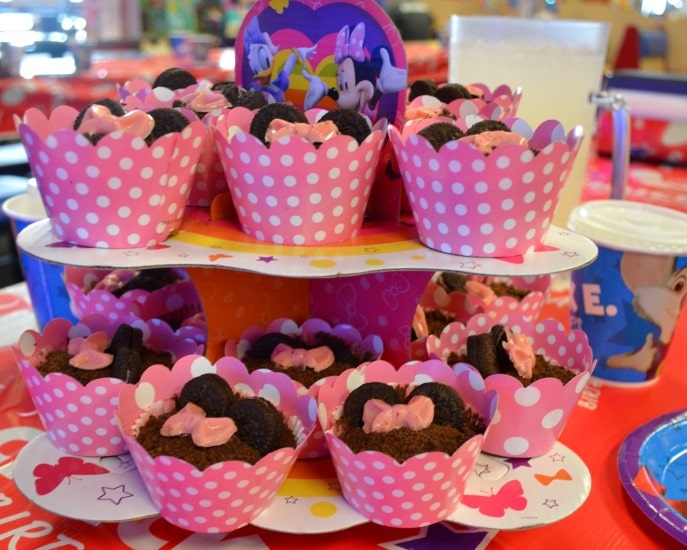 So easy!
4. Don't sweat the small stuff.
In the end remember your child's party is to celebrate her life and the joy she brings to your home. Don't get so entwined in the party planning that you forget to enjoy the day with her.
After 3 children I have learnt that a child's first birthday should be celebrated but not necessarily with all the bells and whistles. There are so many 1st birthday themes to choose from but remember that your main focus should be ensuring the birthday baby has a fun day surrounded by the people she loves.
Keep these stress-free tips in mind and you will a birthday party you will remember with a smile on your face!
Do you have any tips to beat the stress of planning a child's birthday party?