Free Printable Encouragement Cards with Scripture for the Tired Mama
This post contains editorial samples and/or affiliate links to products I recommend. While this adds no additional cost to you, I will earn a small commission on any sales made.
At times when God speaks, it's a still small voice…sometimes even a whisper. And it's at times like these that He invites us to be still and know that He is God (Psalms 46:10).
Join me as I share with you God Whispers that have sustained, strengthened, and encouraged me on my journey to be the mom and wife God wants me to be. These whispers bring encouragement for the tired mama.
May the free printable encouragement cards be a balm to your soul.
As a mom, it's very easy to fall into the "comparison" game and into the rut of "I wish"es.
I wish I could do as many crafts with my only child. Mommy X does so much with her 3 kids
I wish I could homeschool my children but I don't have the enthusiasm, patience, or gift of teaching as Mommy G
I wish I was as good a homemaker as Mommy K. She's Betty Crocker, Martha Stewart and Ms. Green Fingers all rolled into one.
I wish I could juggle family, work, blogging, and fun time with my friends the way Mommy Z does.
I wish.
I wish.
I wish.
And before we know it, we've burrowed ourselves into a pile of "nothingness" and have dipped our toes into the pool of "no self-worth whatsoever."
That's exactly the place God does not want you to get comfortable in.
It's not what you were created for.
He created you for a purpose in this world a purpose that no other person can fulfill for your children.
No, not even Mommy X, Mommy G, Mommy K or Mommy Z.
You may not be the ideal mom you want to be but with His Grace, you will be the world's best mom to your children.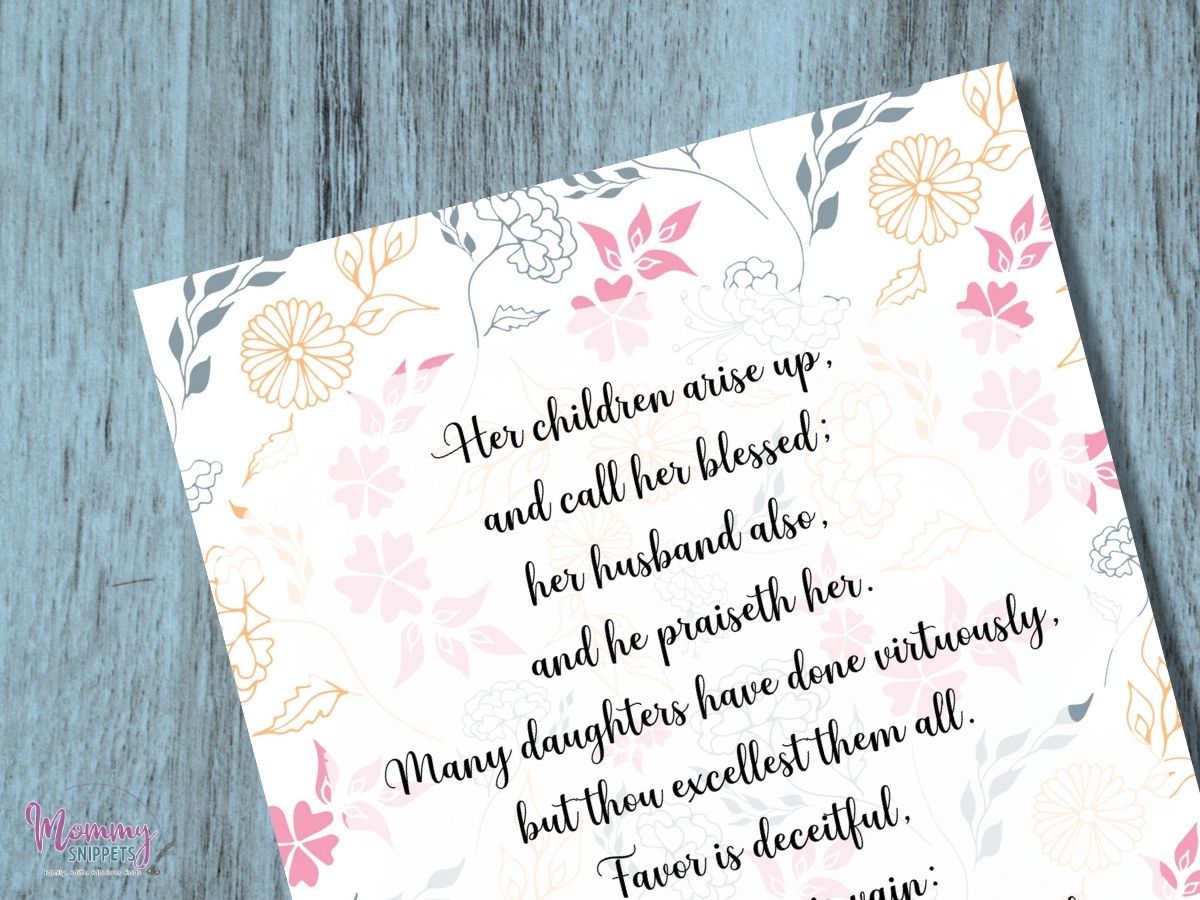 You are placed in a specific circle in this world to impact that circle with the person God created you to be.
Stop comparing yourself to others and remember
in His Eyes and the eyes of your family
You are a mom beyond compare!.
I know it's tiring and sometimes fatigue can cause you to start doubting your capabilities as a mom.
Remember, what God says about you, in the Bible.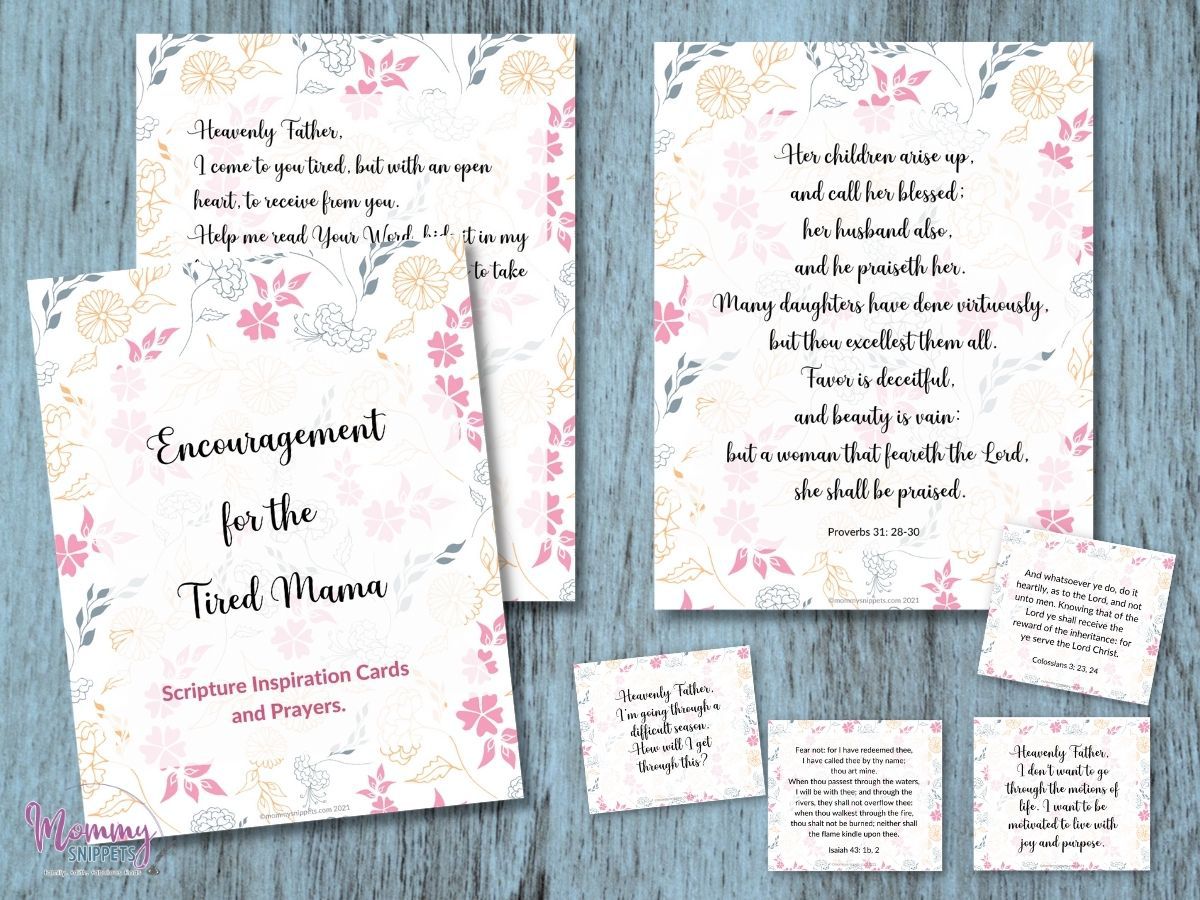 When thoughts of negativity come up, and when you start doubting who you are as a mom, turn those negative declarations into prayers, and instead declare God's Word over those thoughts and believe what He says about you.
I know it's hard.
We need physical reminders.
Use these printable prayers and Scriptures to encourage you daily.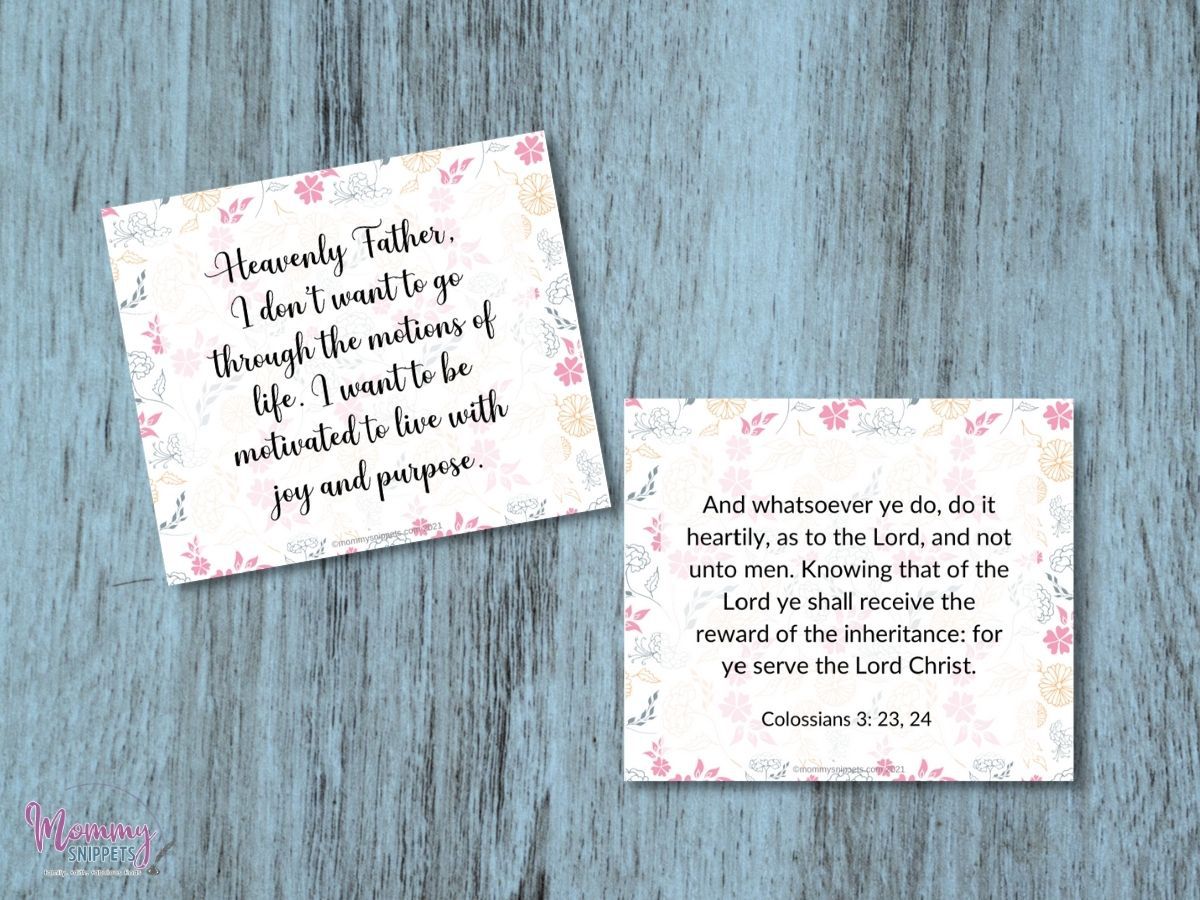 God's Word transforms us and allows us to be the mom He wants us to be.
Get the Free Printable Encouragement Cards for Moms from my

FREE Printables Library

NOW
If you've signed up for my newsletter, use the exclusive library access password to get into the library.
If this is your first time trying to access a Mommy Snippets printable, please sign up for my newsletter to get the exclusive password. This one password will give you access to all the printables in the Mommy Snippets Community Printables Library for FREE!
These coloring pages will also uplift and speak life over your circumstances.
I pray these resources will bring you peace, joy, and renewed hope and confidence in God's Faithfulness over your life.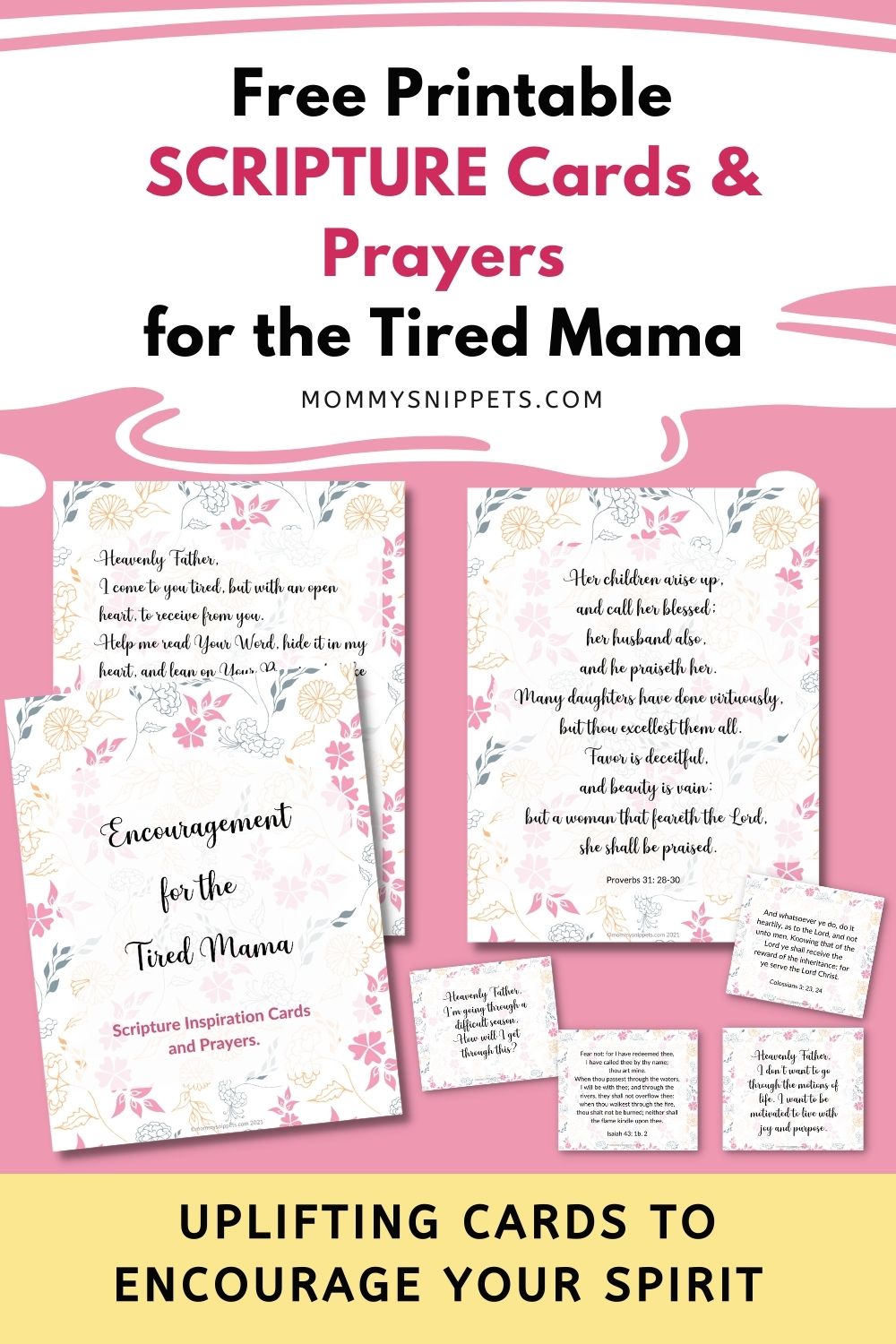 I will praise You, for I am fearfully and wonderfully made; Marvelous are Your works, And that my soul knows very well.

(Psalm 139:14)