3 ingredient Pecan Pie Popsicles
This post contains editorial samples and/or affiliate links to products I recommend. While this adds no additional cost to you, I will earn a small commission on any sales made.
This shop has been compensated by Collective Bias, Inc. and its advertiser. All opinions are mine alone. #ShareTheJoyOfPie#CollectiveBias
I love the neighborhood we live in. Our cul-de-sac has 9 houses, 5 of which have kids around Dottie and Little Man's ages and 2 have kids around Baby Girl's age.
Most often than not you will find the kids outdoors playing with their bicycles or just digging up creepy crawlies from the dirt.
With the weather becoming cooler, I know we will have more kids outside and with the holidays coming up, what better treat to serve the energetic bunch than my pecan pie popsicles?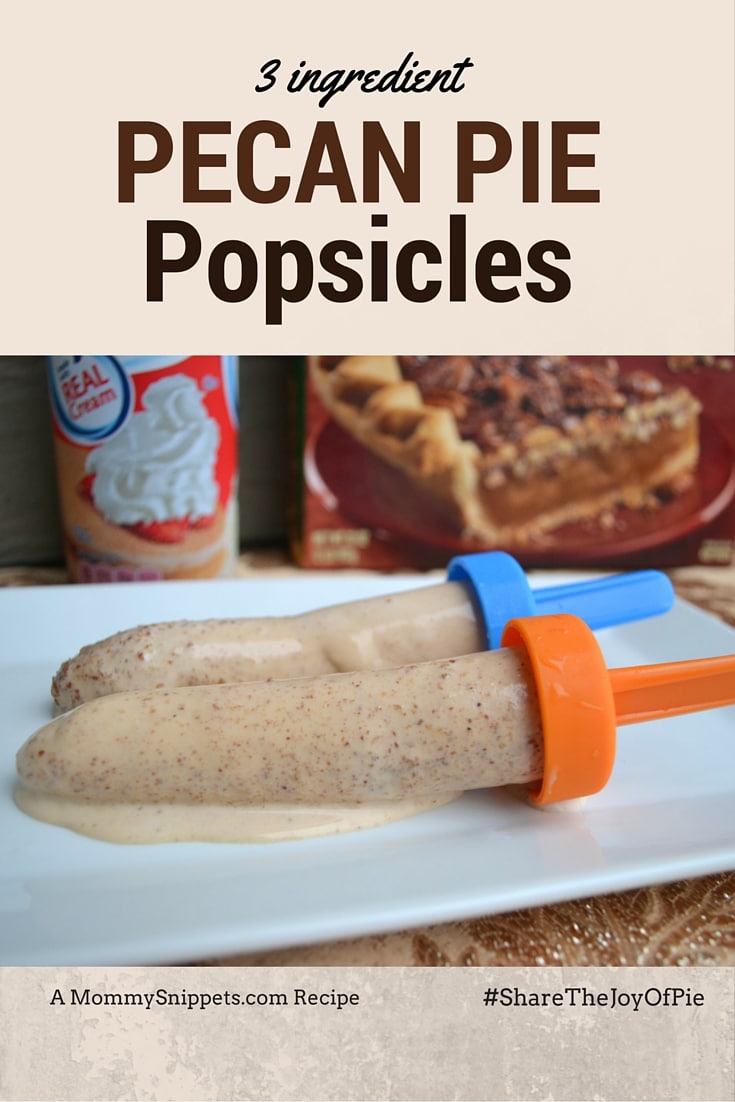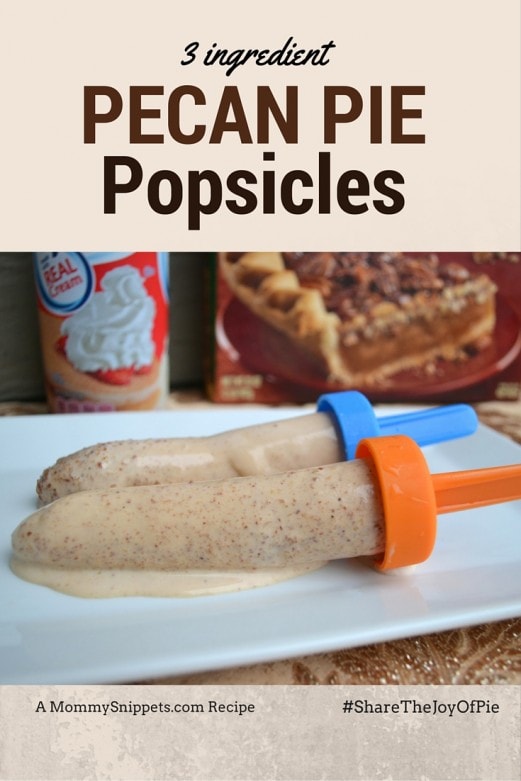 The perfect, festive way to cool off in Texas weather!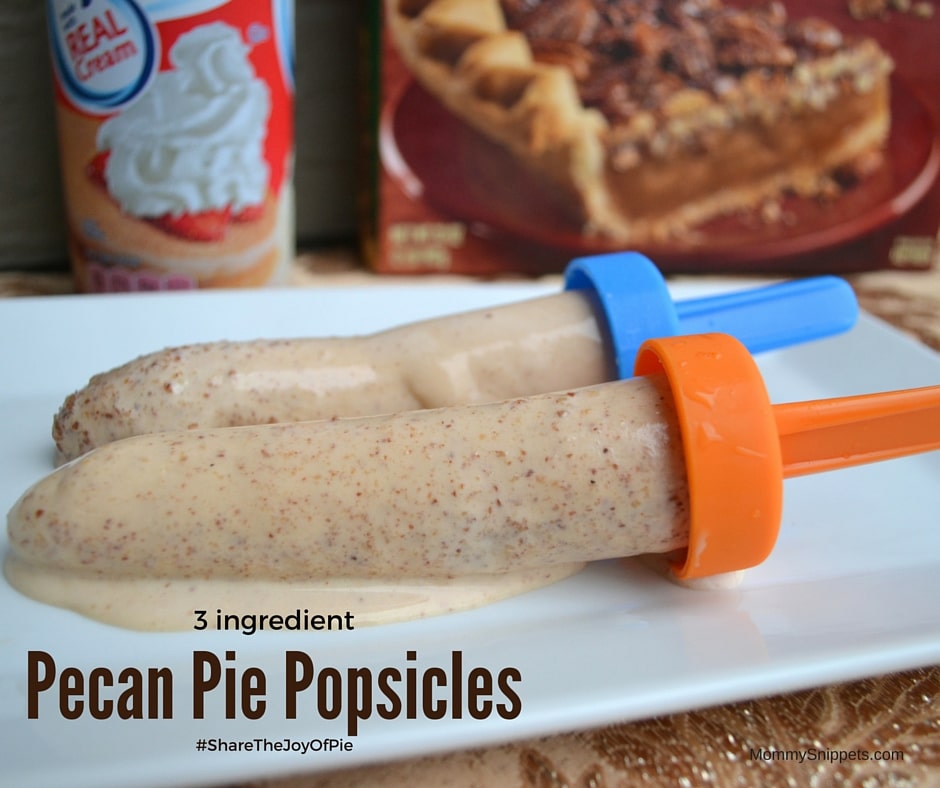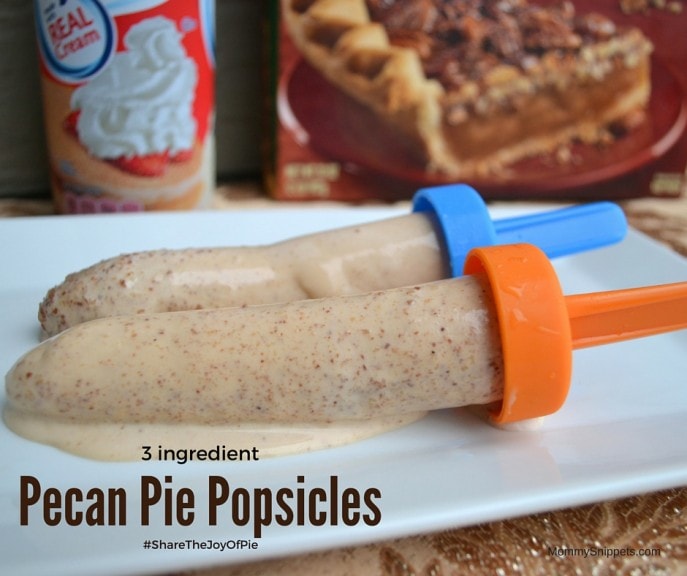 3 ingredient Pecan Pie Popsicles
It couldn't get easier than this and yes, I know, if your home is like mine, we never do have any pecan pie leftovers after Thanksgiving. But this year I plan to skip baking my own pie and just take the easy route by buying not just one but two (or maybe three) pies.
Why?
Because we've fallen in love with my pecan pie popsicles!
All this needs is 3 ingredients: Southern Pecan Pie ( My favorite of all Marie Callender's® Dessert Pies), Reddi-Wip® and vanilla icecream.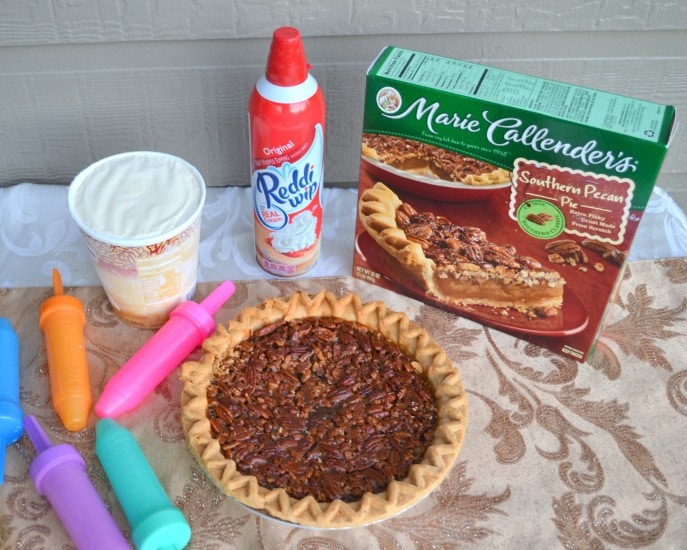 You can find Marie Callender's® Dessert Pies in the frozen desserts aisle in Walmart and Reddi-Wip®in the refrigerated bins near the yogurt shelves.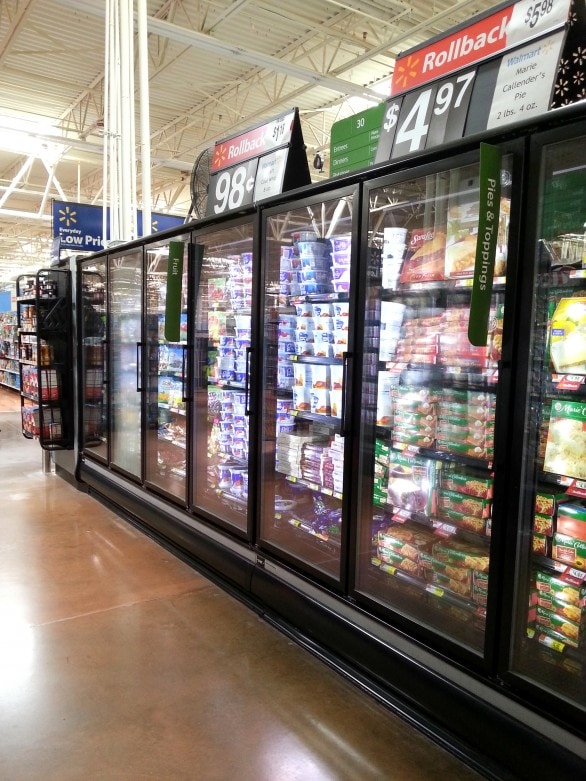 To make your popsicles, put 1 packed cup of Marie Callender's® Southern Pecan Pie filling,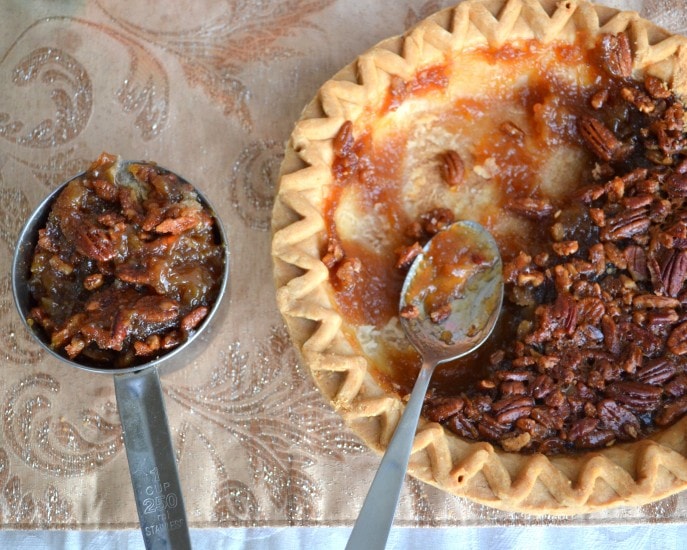 1 cup of Reddi-wip®,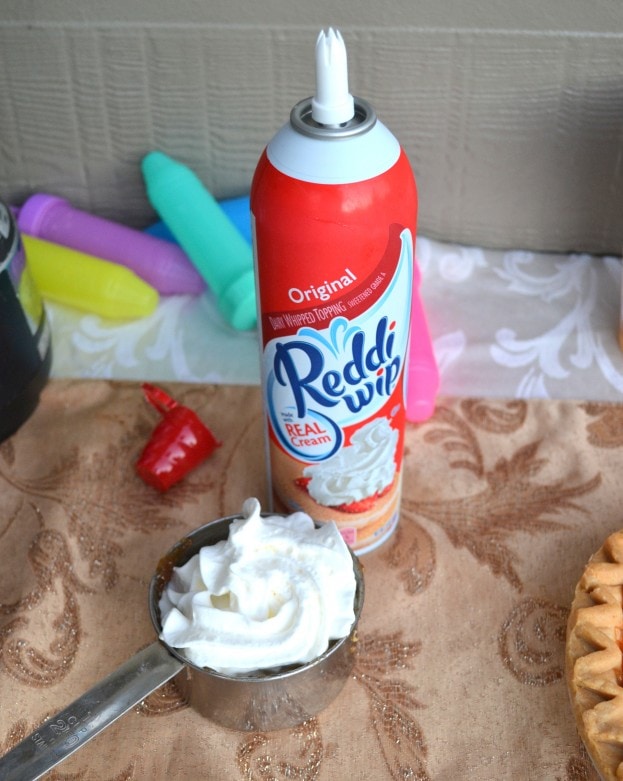 and 5 scoops of vanilla icecream in a blender.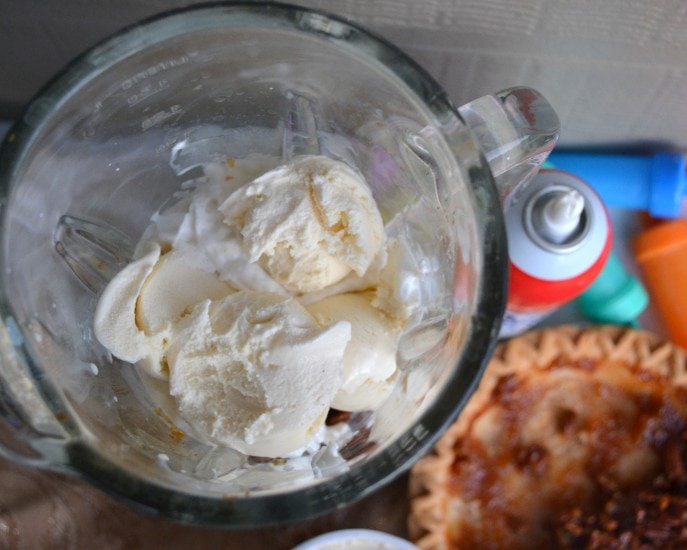 Blend all three ingredients together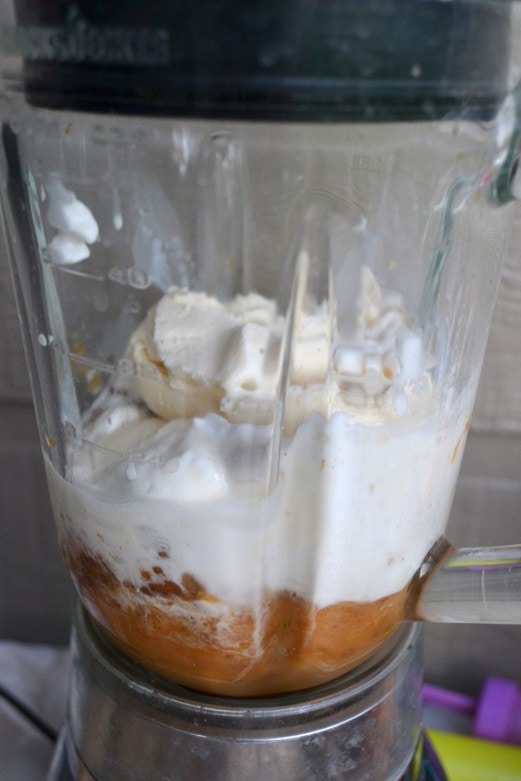 until there are no lumps in the mixture.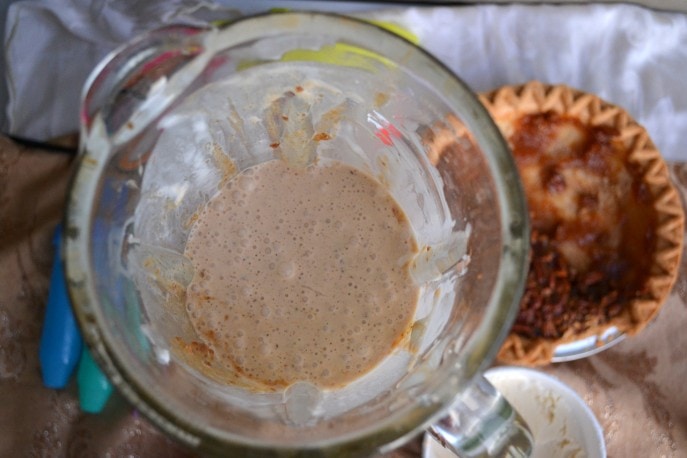 Pour the mixture into popsicle molds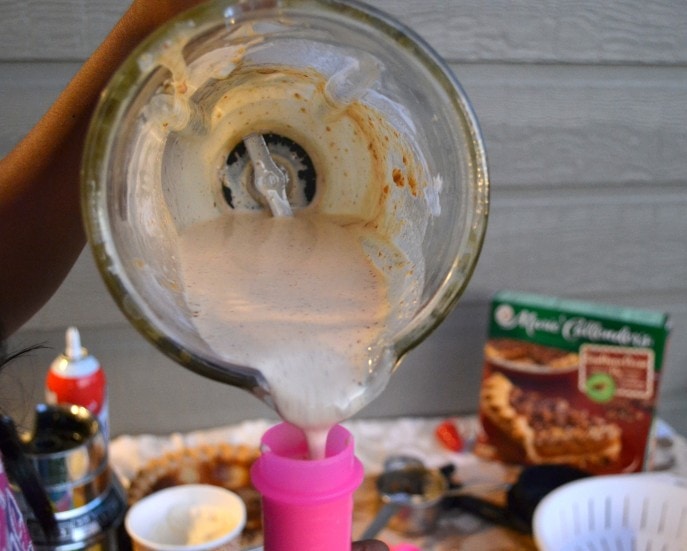 Allow the popsicles to set, in the freezer, overnight.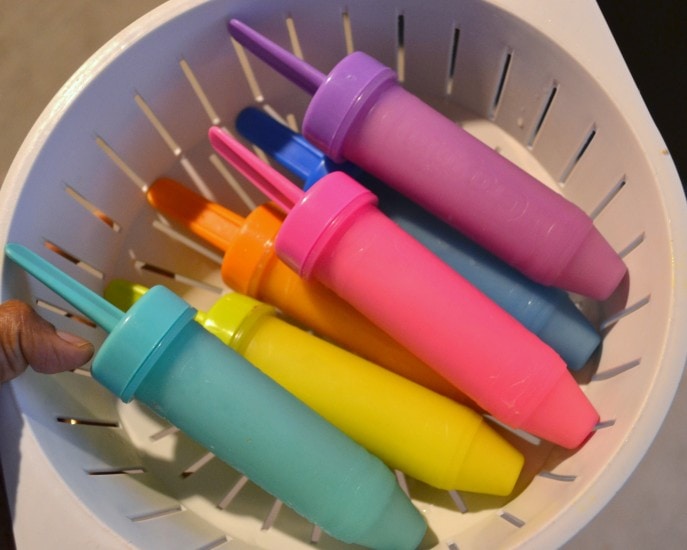 These are so good, you will want to make extras as you will have everyone asking for one more!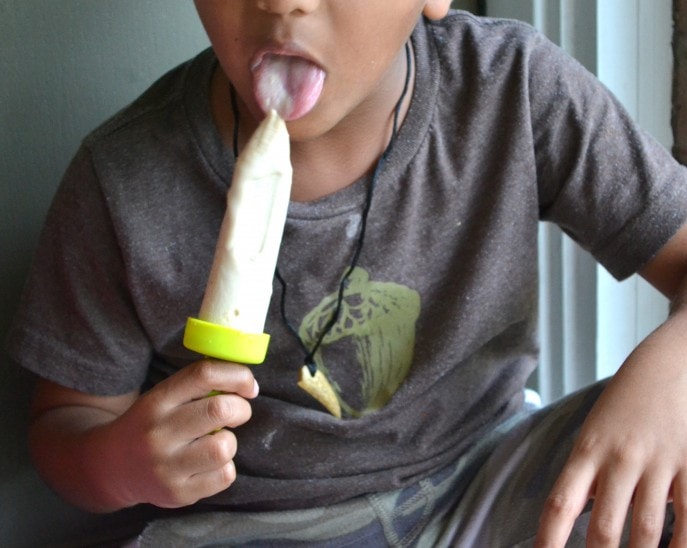 You could also pour the mixture into ice cube trays, allow the same to set and pop a cube into a mug of steaming hot cocoa or coffee.
Mmmmmmm!
With the holidays coming up, won't you consider sharing the love with Marie Callender's® offerings? My Pecan Pie Popsicles will be a hit with both young and old.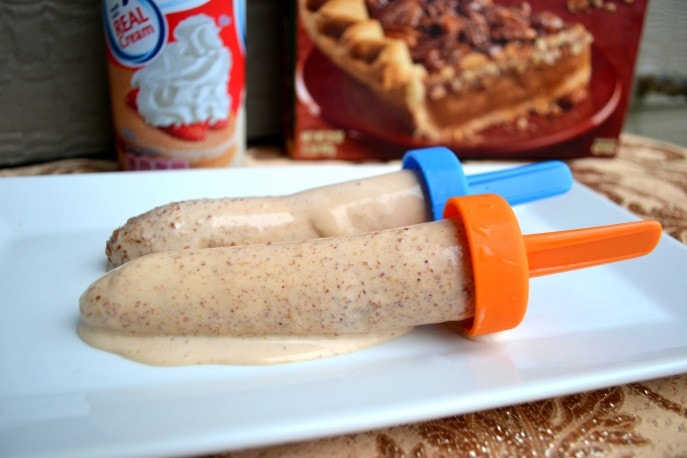 You can find more ways to pie-cycle using the recipes shared in the Share The Joy Of Pie resource hub, and yes you can print coupons to save on your purchases too.
I'd love to hear from you. Hop over to chat with me on Facebook and/or Twitter