I've always had a weakness for pies.
Apple pies are on top of my list and though I've not mustered enough confidence to put together an amazing pie crust from scratch yet, the content within is delicious.
So the other day when a refrigerated pie crust called out to me, I decided I'd quickly whip up a apple pie for the kids (erm, me!) and throw in the remaining pears in the fruit basket as well.
Thus was born…
our

Apple

-Pear

Pie

.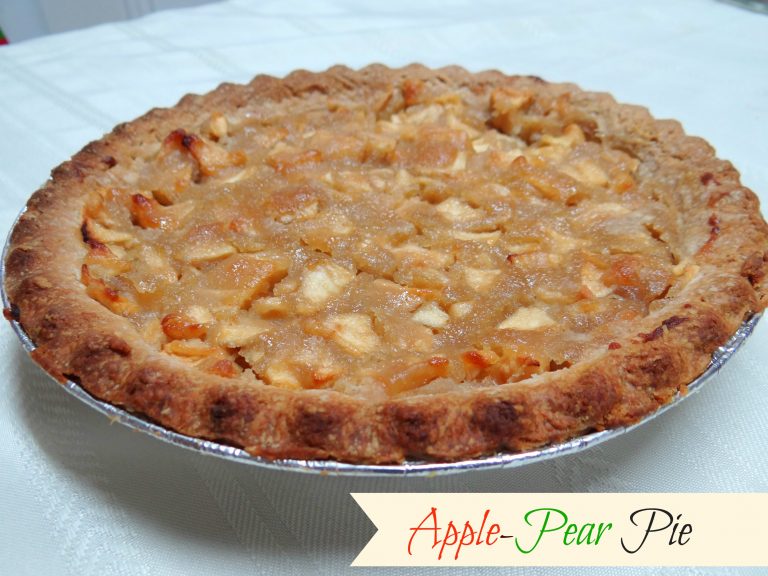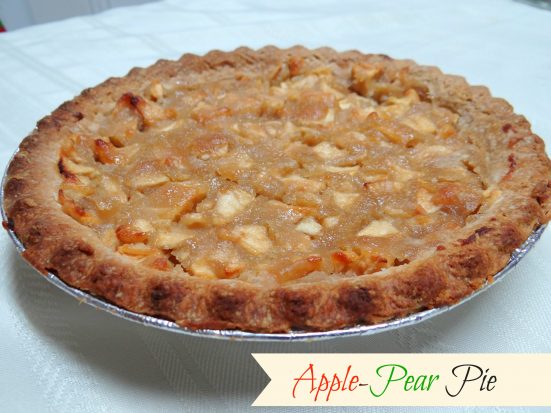 . 
No I did not think up the recipe from scratch. It's actually a pool of different recipes (with a strong foundation on Grandma Ople's recipe) found on some of my favorite cooking sites…
with the hope of putting forth a worthy pie that puts a smile on my husband and children's faces.
Plus my recipe allows me to be content knowing that I tried to make the recipe as healthy as I could considering the essential elements in any pie.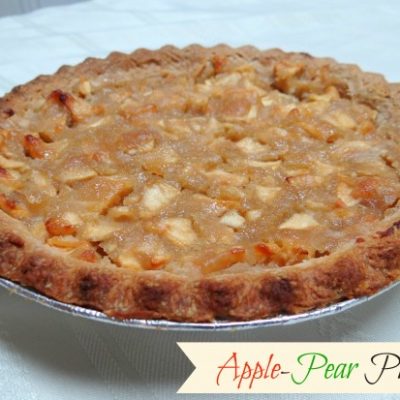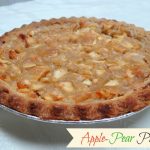 The easy way to make an Apple-Pear Pie.
Ingredients
9

" refrigerated whole wheat or regular pie crust shell

3

big Gala or Delicious Red apples

I use the sweeter apples to cut down on the amount of sugar I use in the recipe-peeled and cubed/sliced

3

big Bartlett or Bosc pears-peeled and cubed/sliced

1/4

cup

unsalted butter

1/4

cup

water

1/3

cup

packed brown sugar

If you'd like the pie much sweeter, make this 1/2 cup brown sugar.

2

tablespoons

all purpose flour

1

tsp

cinnamon

1/4-1/2

tsp

nutmeg

1/4

tsp

salt
Instructions
Preheat the oven to 375 degrees F.

In a pan, melt the butter.

Add to the melted butter the water, brown sugar, flour, cinnamon, nutmeg + salt and mix well.

Take the pan off the stove and mix in the apple + pear cubes/slices.

Ensure each cube/slice is well coated in the sauce.

Pour the mixture into the prepared pie crust and pop your pie into the oven.

Bake for 20-25 minutes or till the crust in golden brown.
Now slice and serve your Apple-Pear Pie piping hot, with a dollop of vanilla ice-cream on top.
Yum!
Do you have a weakness for pies? Any specific favorite(s)?