A promotional item was provided to me by Sweetworks.
My children love to help out when it comes to baking and decorating cakes for birthdays. Most often I try to work on their birthday cakes when they're away at school or early in the morning when they're asleep. But yesterday we had way too many things to do and yes, of all days, I managed to oversleep. I couldn't help but leave decorating Dottie's 9th birthday cake for the prayer fellowship this evening till after the kids came home from school.
The kids saw the contents of colorful Sweetworks candy strewn on top of the dining room table and that was enough to set off the pleading to get them to help me decorate the cake inspired by the soon-to-be released Cake My Day book. I'm glad I said yes because in the end I landed up helping them instead of the other way around!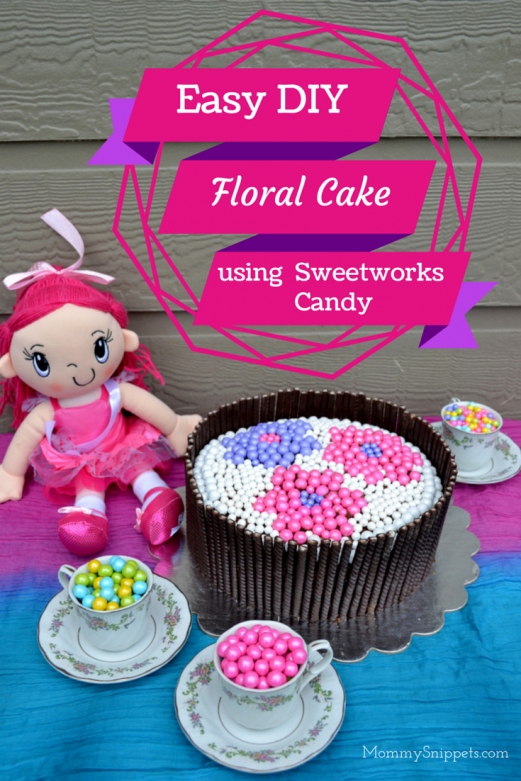 Easy Floral Cake using Sweetworks Candy
I have to be honest but I never thought I'd be saying my soon to be 9 year old and 4 year old took hold of the decorating reigns on this baking project and ran with it. But they did and I think they did an awesome job!
Dottie skimmed through the amazing cake creations in the Cake My Day book and took inspiration from the floral designs for their beautiful creation masterpiece.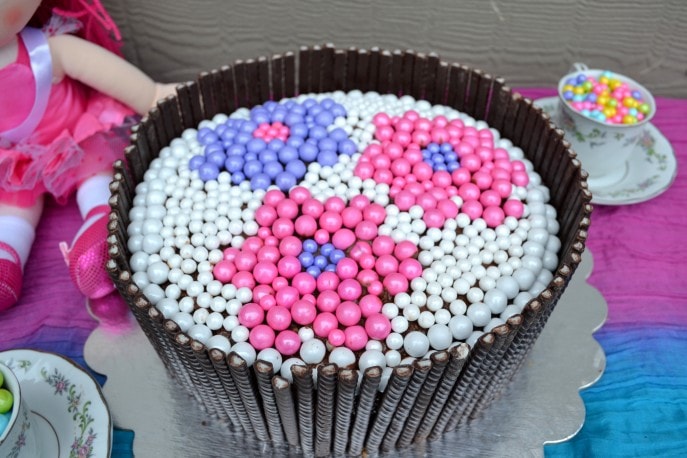 This is such an easy cake for your kids to do independently if you have a tween helping the younger one.
We started off by baking 2 round cakes. By choice, we did the vanilla cake we always make for birthdays. You can make your cake from scratch or use a boxed mix, whatever is easiest for you.
Thanks to advice from the book, we leveled out the cakes to ensure we didn't have "hills" while decorating or layering. And since I'm yet to find a frosting recipe I love, we just resorted to a good ol' chocolate hazelnut spread. The chocolate spread was used to 'stick' the two layers together and frost around the layered cake and above, to ensure the Mint and Irish Cream Ovation sticks held onto the sides and the Sweetworks Sixlets sat on top of the cake.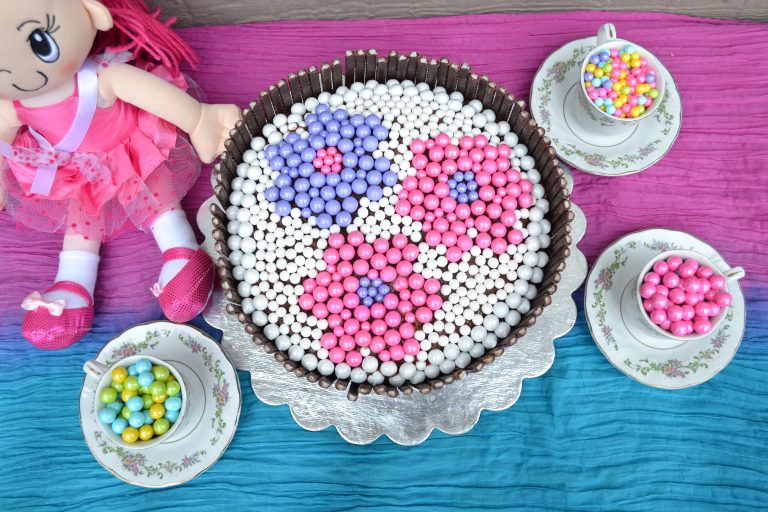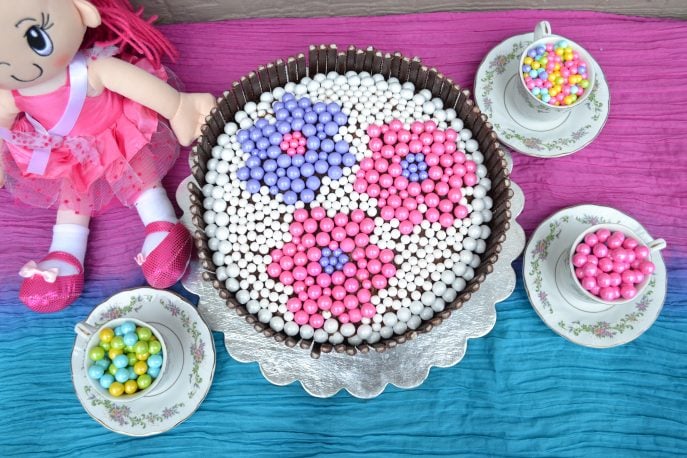 How did Dottie make those gorgeous flowers?
She used a flower cookie cutter to sit as her mold while she filled it out with Sixlets and then carefully removed the same. Smart!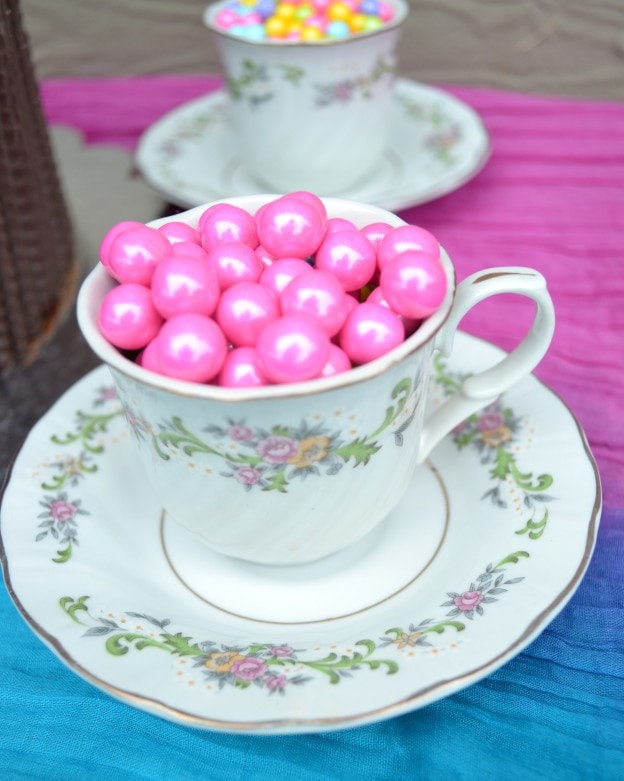 The Ovation sticks 'fenced' the cake around and yes, they may seem like they're going to fall off but once you refrigerate them after your finished creation is complete, they will stick to the cake as if stuck on with glue!
Needless to say, this Mama will never say no the next she's asked if little hands can help decorate a cake!!