When you decide to pick the PEANUTS movie for family movie night, you can't help but go that extra mile to make some PEANUTS movie inspired treats especially when your friends over at Fox Home Entertainment send you some fun goodies to add character to the evening.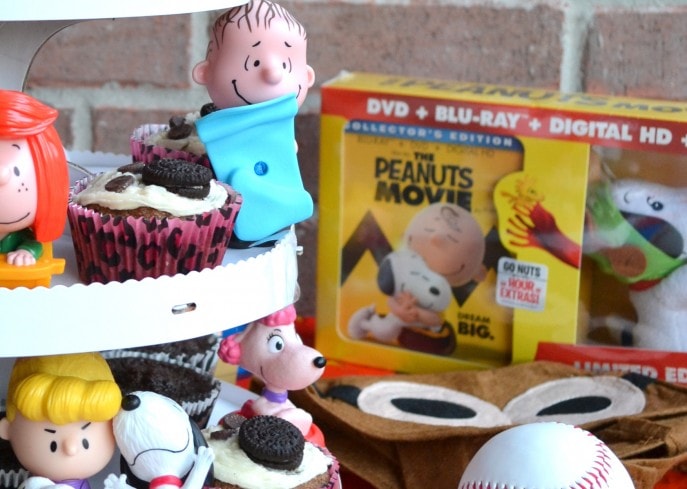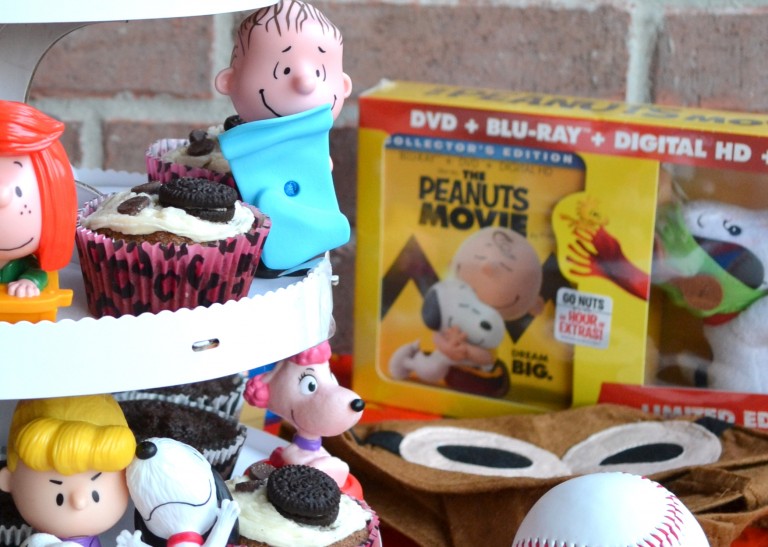 And when you had OREO cupcakes from your daughter's birthday celebration the previous day,  you can't help but not pay tribute to the world's most adorable dog, Snoopy with Snoopy's OREO Cupcakes.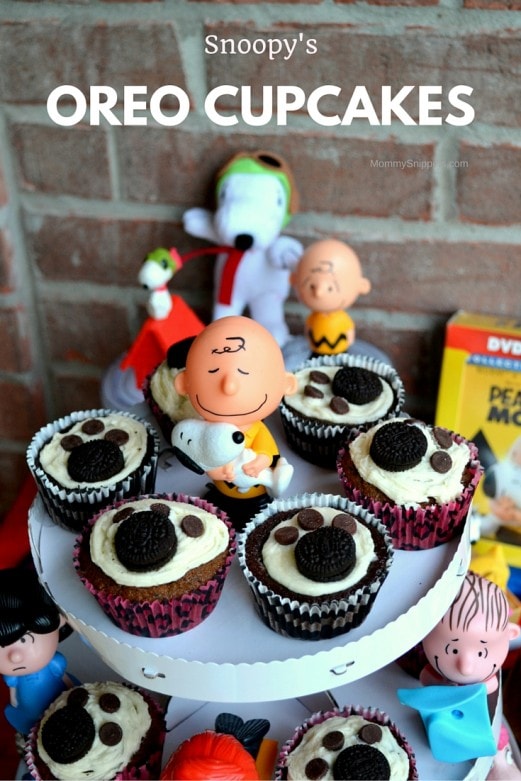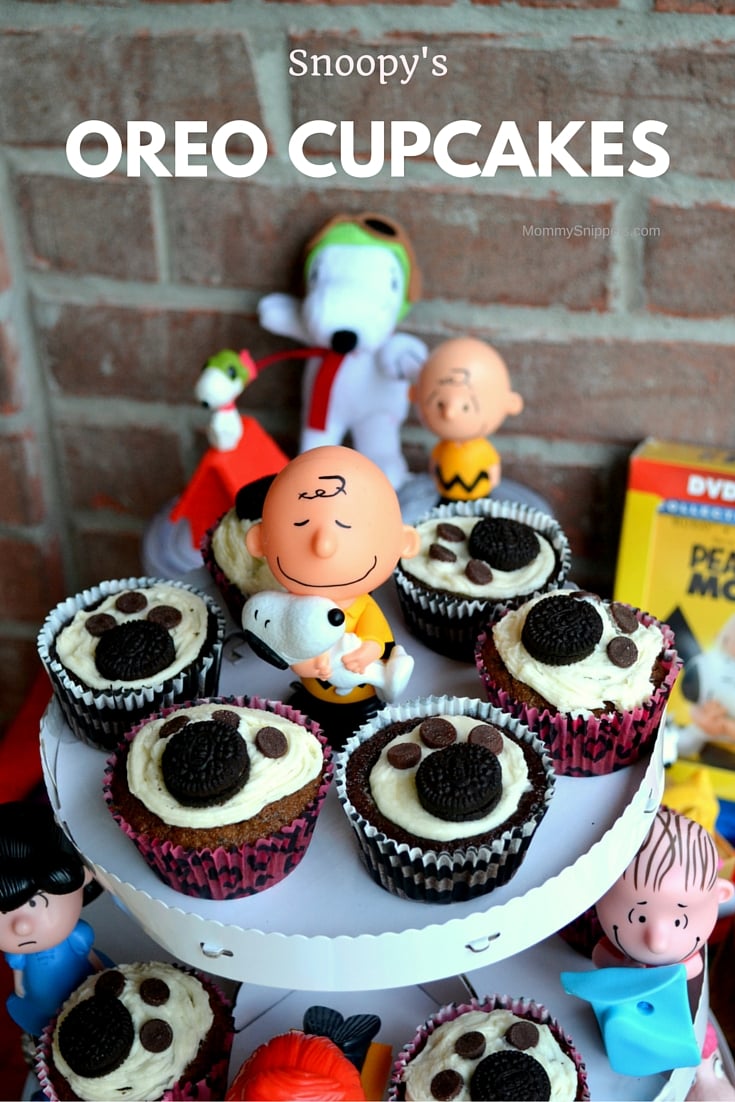 These cupcakes taste so good and decorating them with paw prints is ever so easy.

Snoopy's OREO Cupcakes
Author:
Marina J (Mommy Snippets)
Ingredients
1 cup cake flour
1 tsp baking powder
½ tsp baking soda
½ tsp salt
2 eggs
½ cup white cane sugar
1½ tsp vanilla extract
½ cup butter (not melted. Soft, room temperature.)
½ cup buttermilk
2 cups crushed OREO cookies
For the frosting:
½ cup butter, at room temperature
Pinch of salt
2- 21/2 cups powdered sugar
3-4 tbsps milk
For the paw prints : (Per cupcake)
1 mini OREO cookie
3 big chocolate chips
Instructions
Preheat the oven to 350 degrees and prep your cupcake trays with cupcake liners.
Mix all the dry ingredients together (including the crushed OREOS)and set aside
In your stand mixer or a bowl, crack the eggs and mix well with the sugar.
Add to this the butter and vanilla essence, and mix.
Now gradually add the dry mix and alternate with a little buttermilk. Keep doing this till you finish the contents of the dry mix bowl and the buttermilk cup.
Pour the batter ⅔rds of the way, per cupcake liner, in the prepared cupcake tray
Bake for about 13-15 minutes. Do the toothpick test to make sure it's ready. (Don't overbake the cupcakes)
While the cupcakes cool, prepare your frosting, mixing all the contents together.
Make sure you add a cup of icing sugar at a time to ensure it mixes welll.
You can add ½ a tsp of milk if you want the frosting to be a little more creamy.
Once the cupcakes have cooled, you can frost your cupcakes and decorate it with Snoopy's pawprint, arranging the mini OREO cookie and chocolate chips the way it is placed in the photograph.
Enjoy!
So easy, right?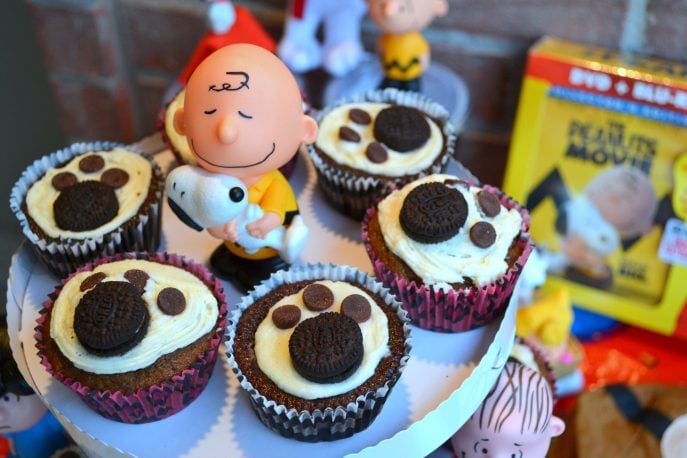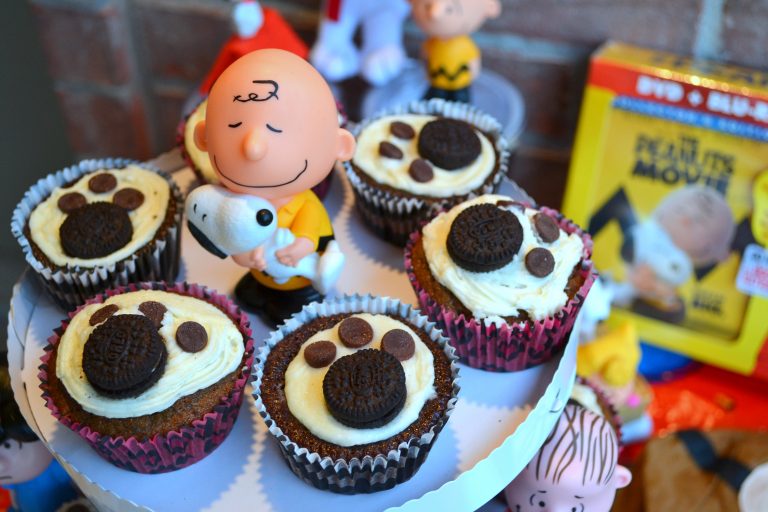 If you're not confident about baking cupcakes from scratch, get a box of white cake mix and add the 2 cups of crushed OREOs to the same, to make your own OREO cupcakes.
Take Charlie Brown's example and just make it work!
Talking about making it work, we were sent these adorable Charlie Brown t-shirts that were way too big for the kids. We took inspiration from this video I shared on my Facebook page, earlier this week, that shows how you can turn old t-shirts into totes.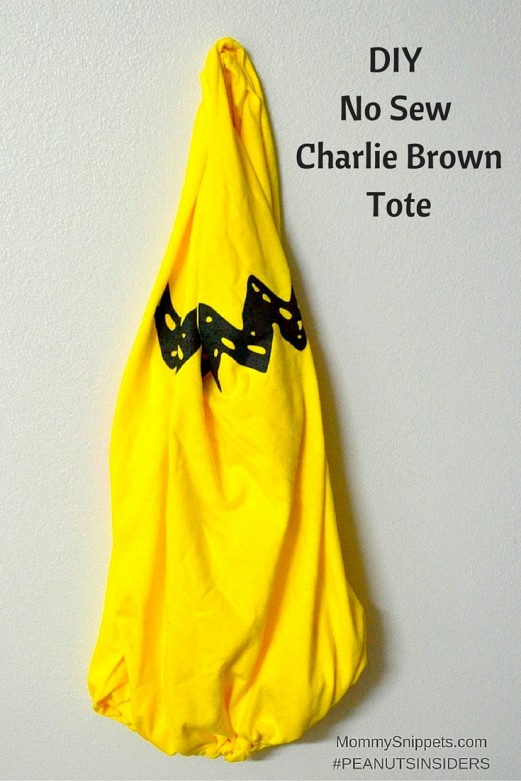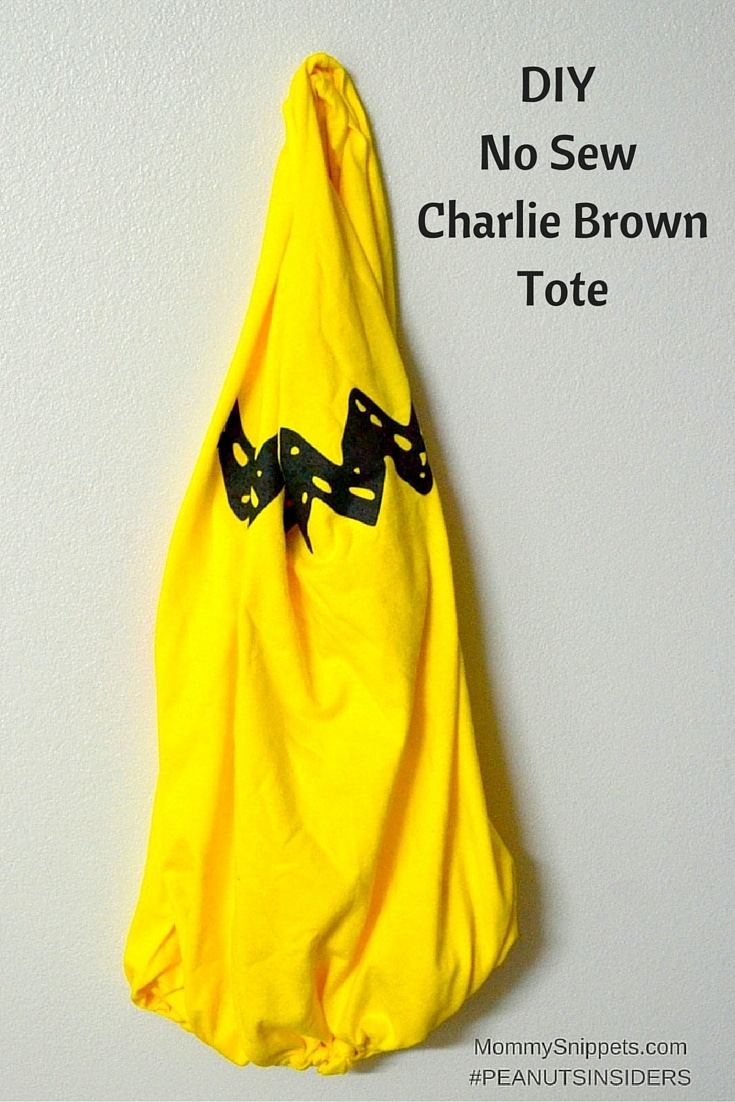 So that became our movie night project.
Here's how to make your own DIY No Sew Charlie Brown Tote
Cut the sleeves to form your tote's handles and the collar area to make a wider mouth for your tote. Then cut 1.5-2 inch strips long enough to allow you to tie 3 sets of knots.

Now turn your shirt inside out and tie the opposite ends of the strips twice. Once done tie adjacent strips once.
That's it. Turn your bag the right way around and there you have it. A practical new sew tote!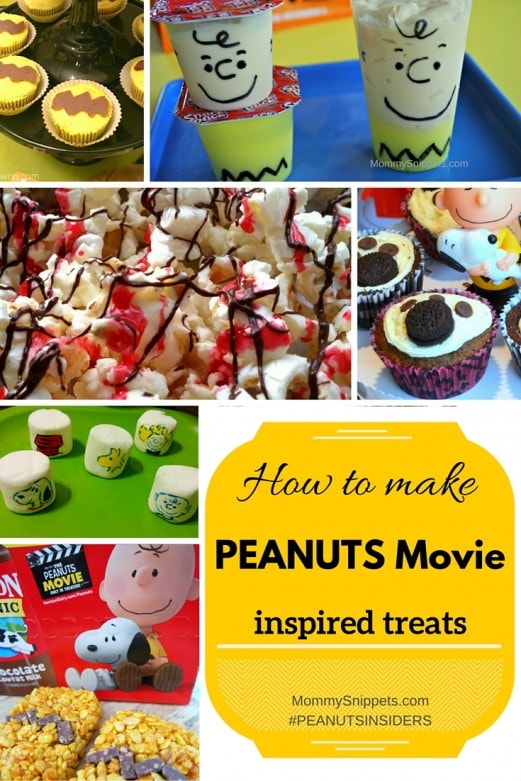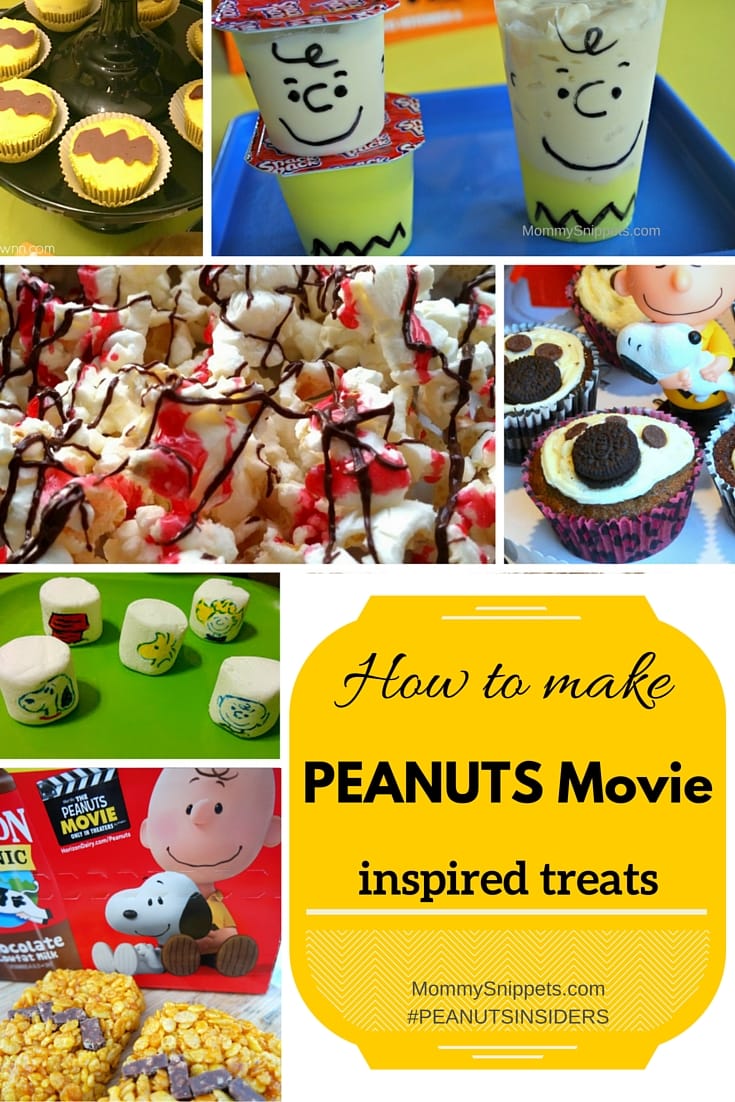 For more edible PEANUTS fun, check out these PEANUTS movie inspired treats from my friends:
I'd love to hear from you. Hop over to chat with me on Facebook and/or Twitter