How to Make a Clear Vegetable Soup.
This post contains editorial samples and/or affiliate links to products I recommend. While this adds no additional cost to you, I will earn a small commission on any sales made.
My clear vegetable soup recipe is one of the easiest clear soup recipes you will find. Packed with flavor, this veg. clear soup is a favorite!
My mother will attest to my love-hate relationship with soups growing up.
It would frustrate her no end to listen to me whine and groan about downing a mug of soup.
A friend of hers assured her that things would change when I would grow older.
Things would move full circle, and sure enough, here I am today, making soups for my family.
Why?
Because it's good for them! (I see all the mamas nodding in agreement.)
Ready for some clear soup?
But wait, what is Clear Soup?
Clear soup is as the name suggests- a liquid, thin-consistency soup that is not thickened with cream, any other dairy agents or in some cases even corn starch.
This may be enjoyed as a clear broth soup or minimum ingredients like my clear soup recipe.
My Clear Vegetable Soup Recipe is one of the easiest Clear Soup Recipes you will find!
This clear vegetable soup recipe, though, is something my husband made a few times and encouraged my father-in-law to make as it's quick, great for one's health, and packed with veggies.
If veggies aren't your thing, don't worry!
I have a healthy chicken, rice, and bean soup that's a favorite in my home and incredibly popular with many of the Mommy Snippets community.
Give it a try!
But why soups? 
Good question.
Well, they're the easiest way to pack in those nutrients, fiber and fluid into one bowl, plus prep time to get that bowl of healthy goodness out is relatively minimal.
They're a great meal go-to especially when you have upper and/or lower respiratory issues as it has an anti-inflammatory effect on one's body.
If you have kids who turn their nose up at a number of veggies, this clear vegetable soup is one way to sneak those veggies in.
(Yep, I'm that mom who even sneaks spinach into brownies and veggies into meatballs.
No shame here!)
A clear vegetable soup is a forgiving soup.
It really is.
You don't have to stress about what veggies you add in.
Pop whatever you want into your soup pot (I like using an earthenware pot or a stainless steel soup pot to make soups.) and allow the flavors to harmonize as the veggies soak in the boiling water.
This time round I added spinach from our backyard garden (that my 10 year old started ), chard, carrots, potatoes and onions.
After lighting sauteing grated fresh ginger and garlic bits, the veggies were added in with water, and the mix was generously seasoned with freshly ground pepper and salt.
That's it.
It really is that simple.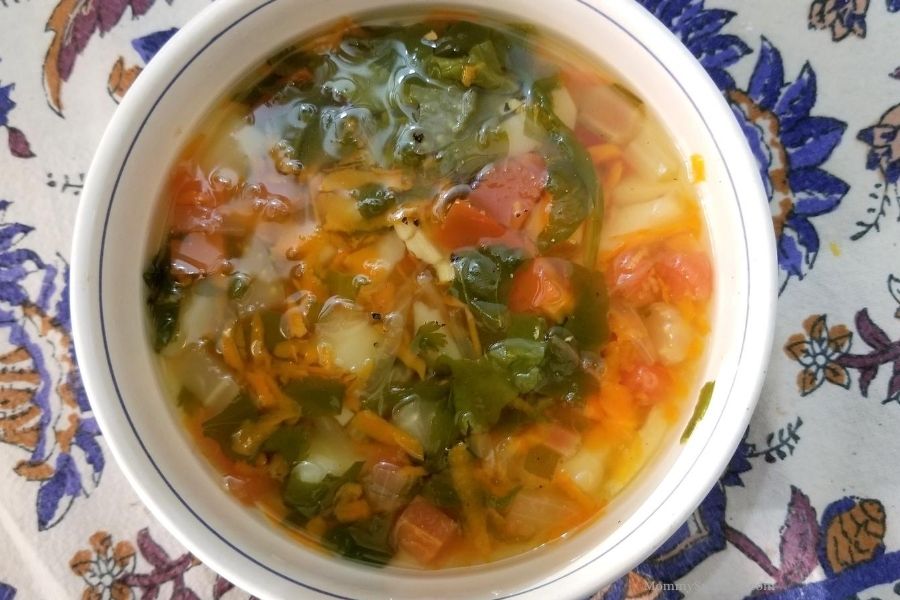 If you want to add a heavier soup, feel free to add pre-cooked noodles, or rice, into the same, after serving yourself a bowl.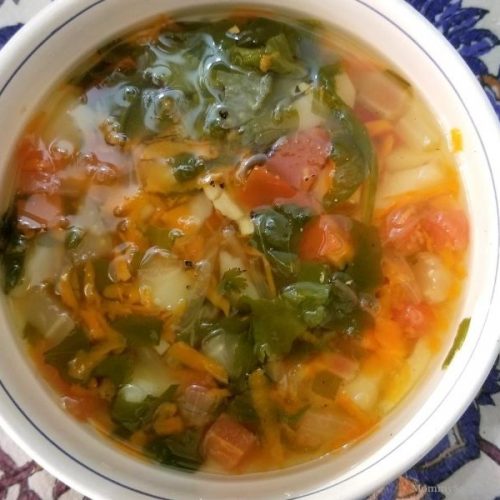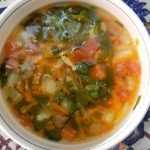 Clear Vegetable Soup
The perfect soup, packed with veggies, for those days when you want a healthy bowl of nutritional goodness or even when you are feeling under the weather.
Keyword:
Soup, vegetables
Ingredients
5

cups

water

1

tsp

olive oil

1

tbsp

(freshly grated) ginger

1

tbsp

(chopped) garlic

2

cups

(grated) carrots

2

cups

(chopped) spinach

1

cup

(chopped) chard

1

medium sized

(chopped) potato

1

(sliced) yellow onion

2

large

(chopped) Roma tomatoes

1/2

cup

(chopped) cilantro

Salt

as per taste/requirement

2

tsp

freshly ground pepper

or more, based on personal preference
Instructions
Place the soup pot on the stove, ensure you light/turn the stove to a medium heat setting

Add the olive oil to the pot, and when the oil has heated for about 2-3 minutes, add the ginger and garlic.

Saute for 2-3 minutes and add the sliced yellow onion. Continue sauteing this for another 4-5 minutes.

Now add all the veggies to this saute mix, add the water, season the mix with salt and pepper, and allow it to cook, to marry all the flavors together.

Allow the soup to bubble and boil for 15-20 minutes, then switch off the stove and take your pot to your dining table.

Serve hot and enjoy your bowl of flavored goodness. (Feel free to add more salt and pepper, if needed.)
Feel free to add broccoli florets, cauliflower, spring onions, green peppers, and/or mushrooms to the mix. My 6 year old wasn't too excited about the soup but that changed once she added a few pre-cooked noodle strands into her bowl of soup.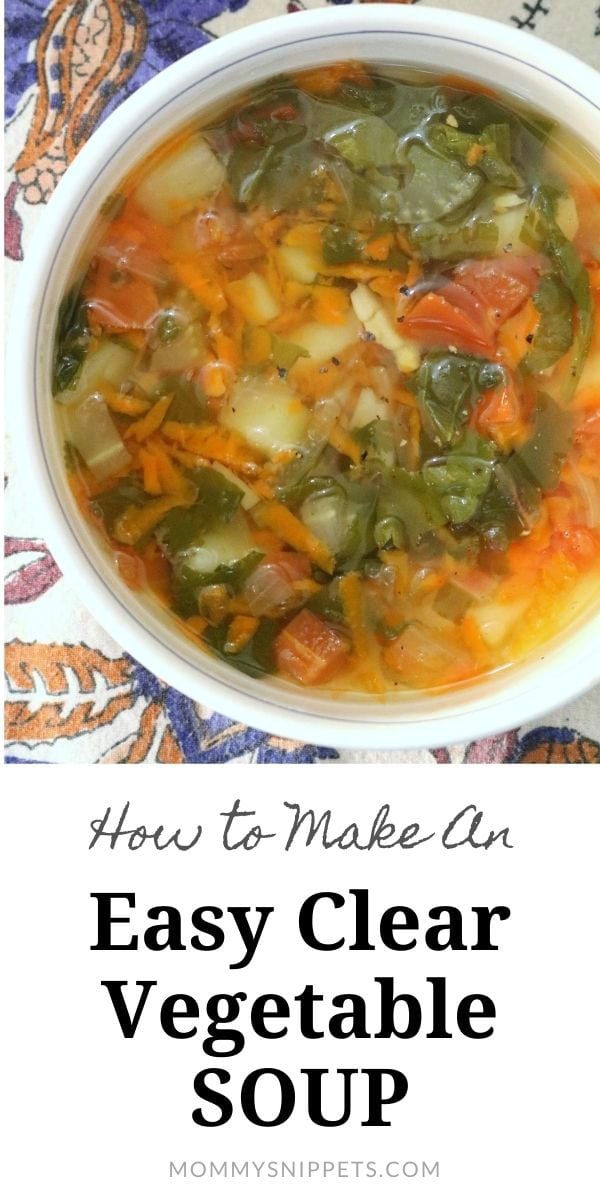 Let me know what you plan to add to your family's clear vegetable soup.
For more soup recipe inspiration, check out these soup recipes: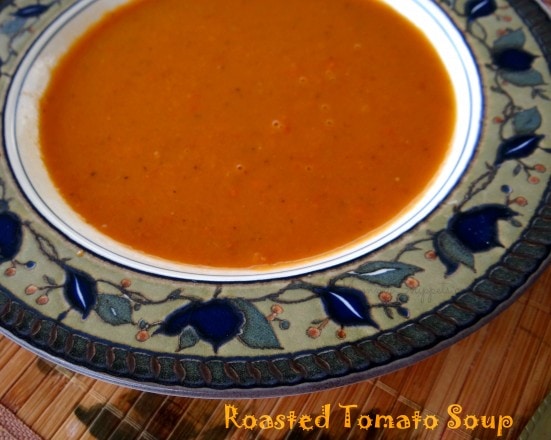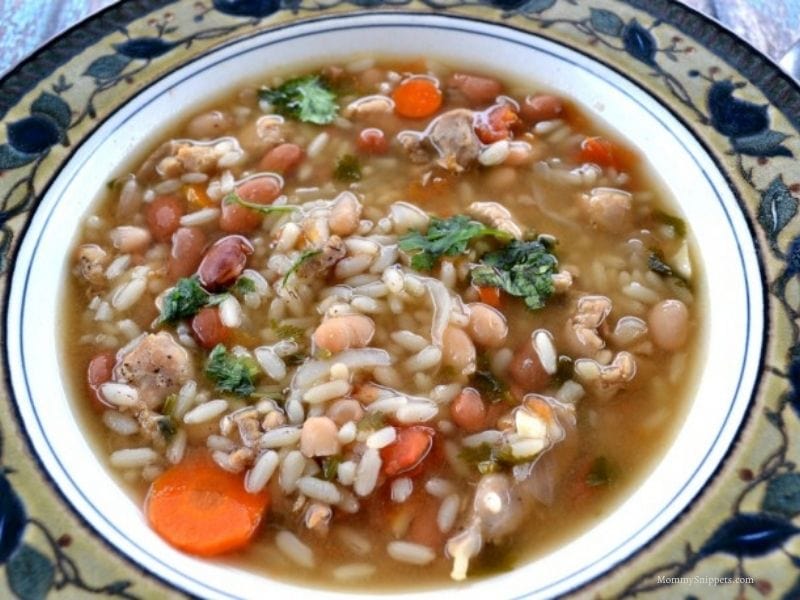 AND this collection of 50 easy, homemade soup recipes.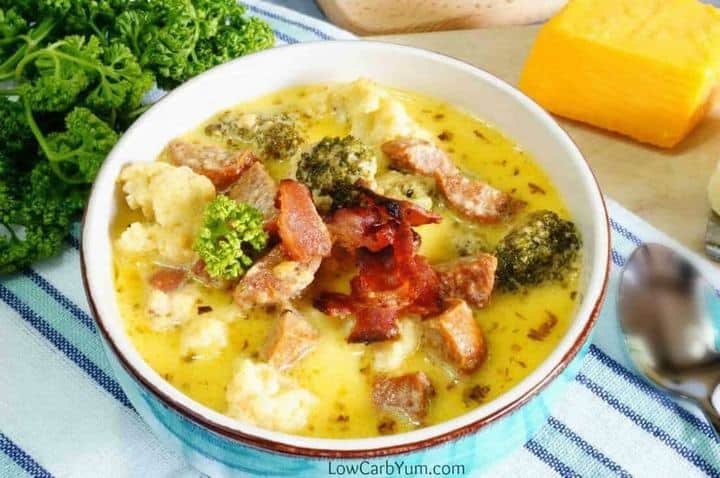 Enjoy!
Looking for more recipes? These these:
Try These Easy Indian Recipes
I'd love to hear from you. Hop over to chat with me on Facebook and/or Twitter