Easter Dinner Ideas- My Favorite South Indian Dinner Recipes
This post contains editorial samples and/or affiliate links to products I recommend. While this adds no additional cost to you, I will earn a small commission on any sales made.
If you're looking for Easter dinner recipes packed with flavor, you really need to try my favorite South Indian dinner recipes to make each Easter.
Most Christian families in South India observe Lent.
So when Easter rolls around, besides being a celebration of Christ's Resurrection, it's also the day the vegetarian fast is broken,
and a delicious South Indian Easter meal is enjoyed.
These are some of my favorite Indian food traditions, from when I was a child.
Continuing with family tradition, our family wakes up while it's still dark, to attend sunrise service at church.
When we come home we have a traditional Indian breakfast of Appams (a South Indian Bread) and a coconut milk-based chicken curry.
The kids then head out to the backyard for their Easter Egg Hunt.
This is always followed by us sitting in the grass, or going back inside, and going through Scripture as the kids open each egg from our Resurrection Eggs set.
Easter Dinner Ideas Inspired By Traditional Indian Easter Celebrations
Indian Easter celebrations involve the getting together of family over a wonderful feast.
Chicken and/or meat dishes (this South Indian Beef Fry recipe is one of my family's favorites!) outnumber the vegetarian dishes.
This is mainly so because most family members would be breaking the 40 day Lenten fast period on the day.
Even if you choose to make just a handful of dishes, the food, abundant in aromatic spices, remains worthy of the celebration.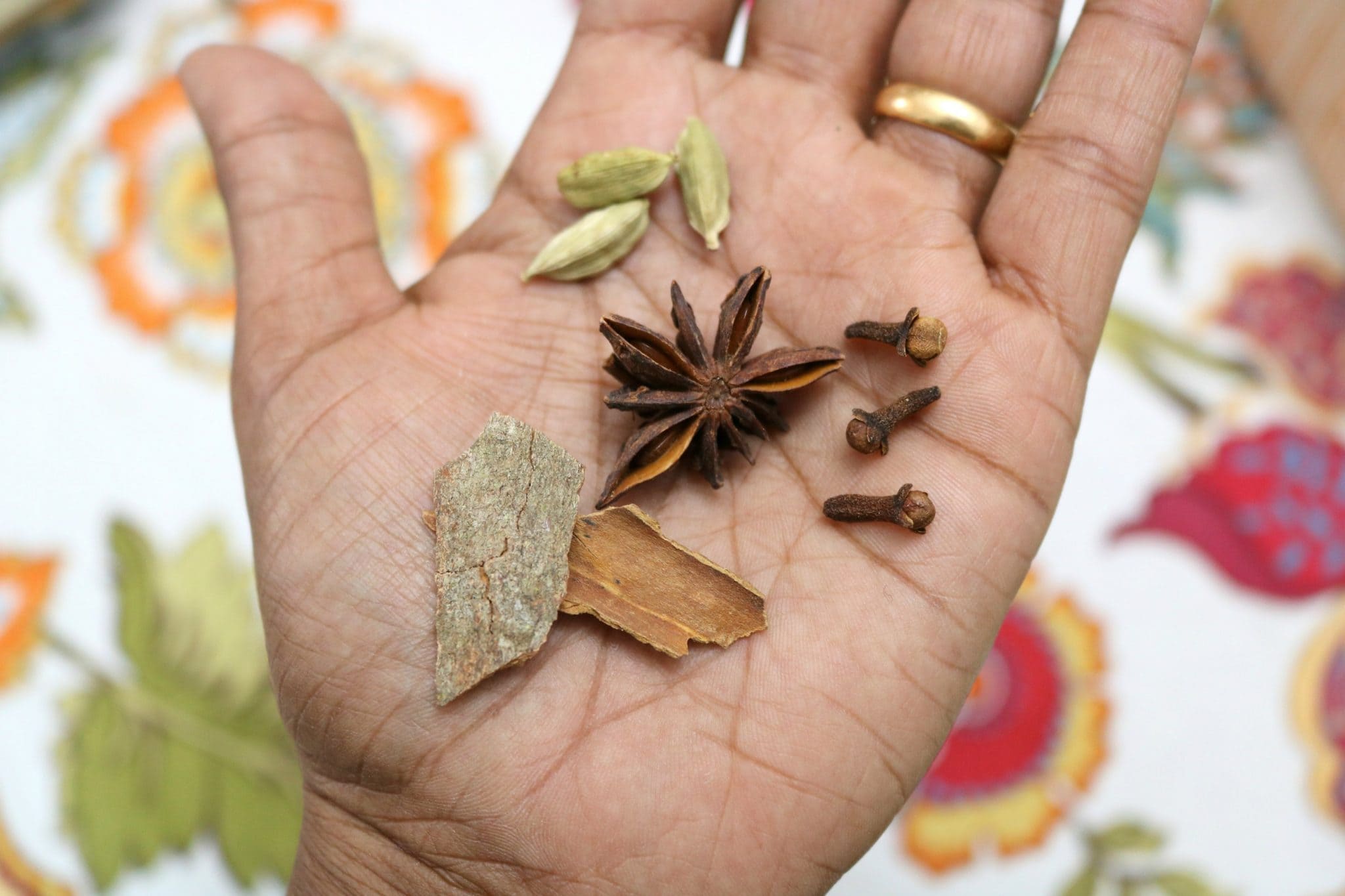 A simple but regal traditional South Indian Easter lunch would include a biryani rice, a rich coconut milk-based chicken curry, raitha and papads.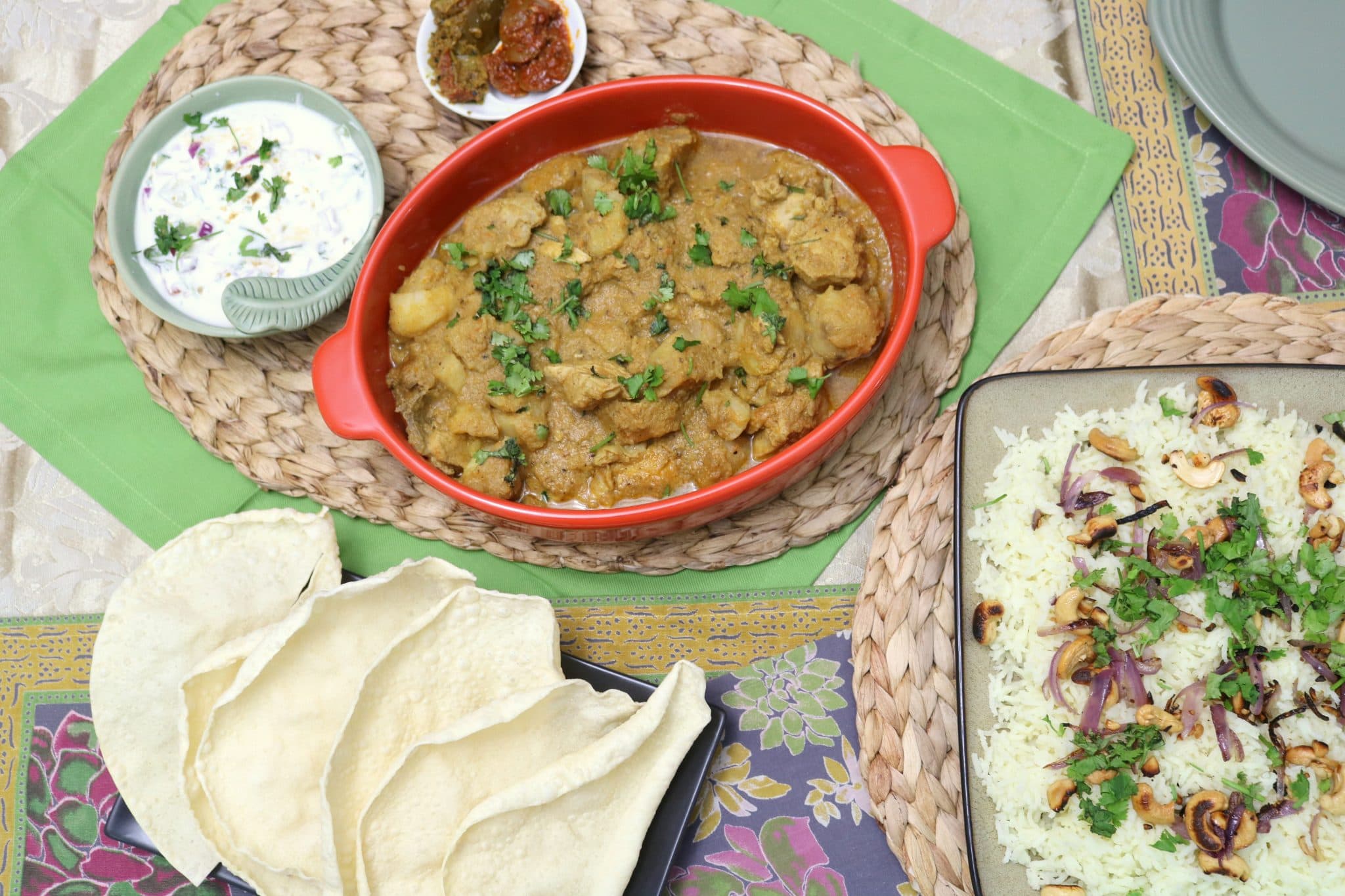 South Indian Chicken Curry
This chicken curry pairs beautifully with appams (South Indian bread) or even naans but really hits the spot when served with a plain biryani rice.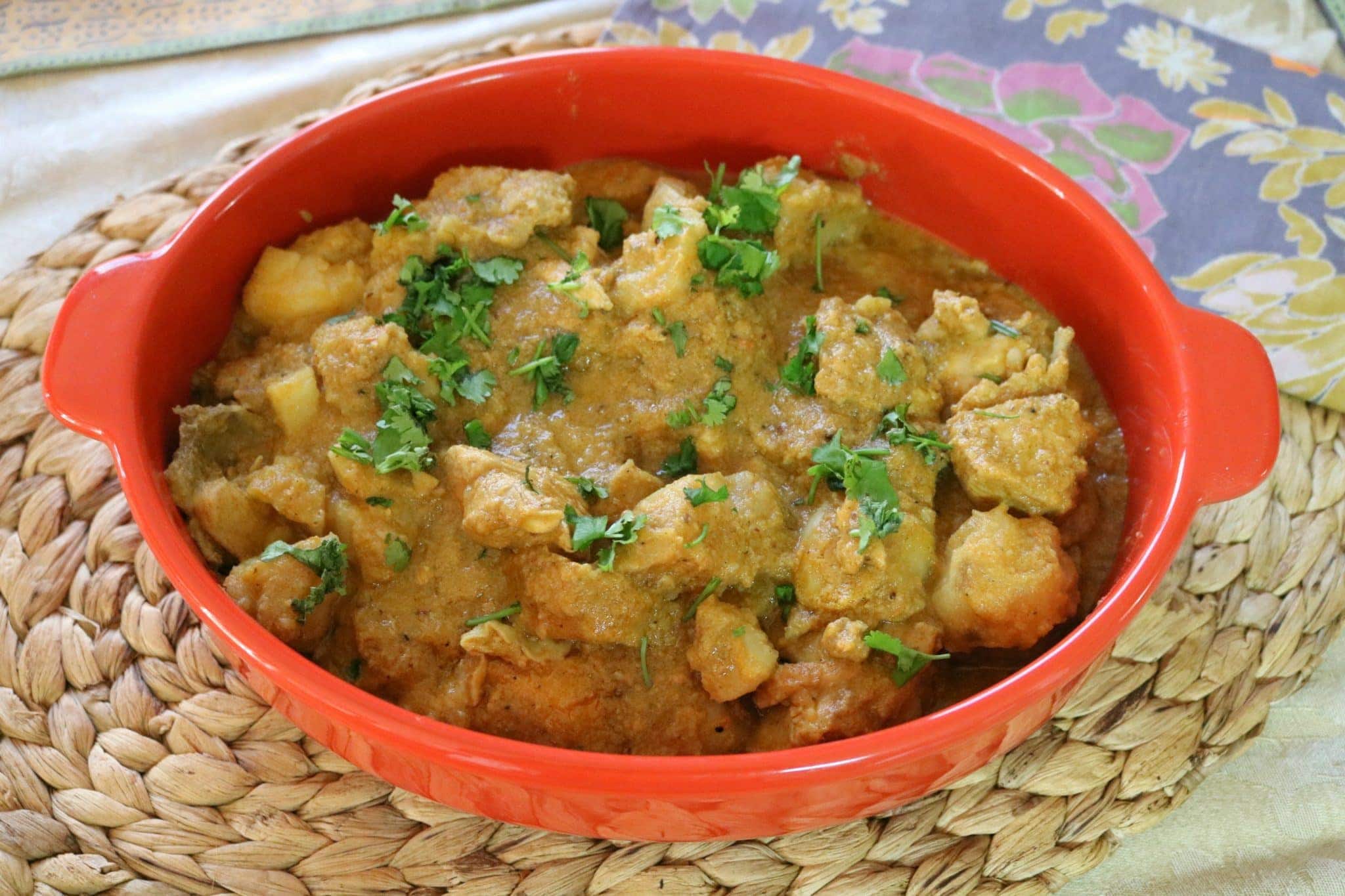 The secret to making the curry base turn out just right lies in sauteing the onions till they're just about golden brown, blending the ingredients for the curry base right after cooking the same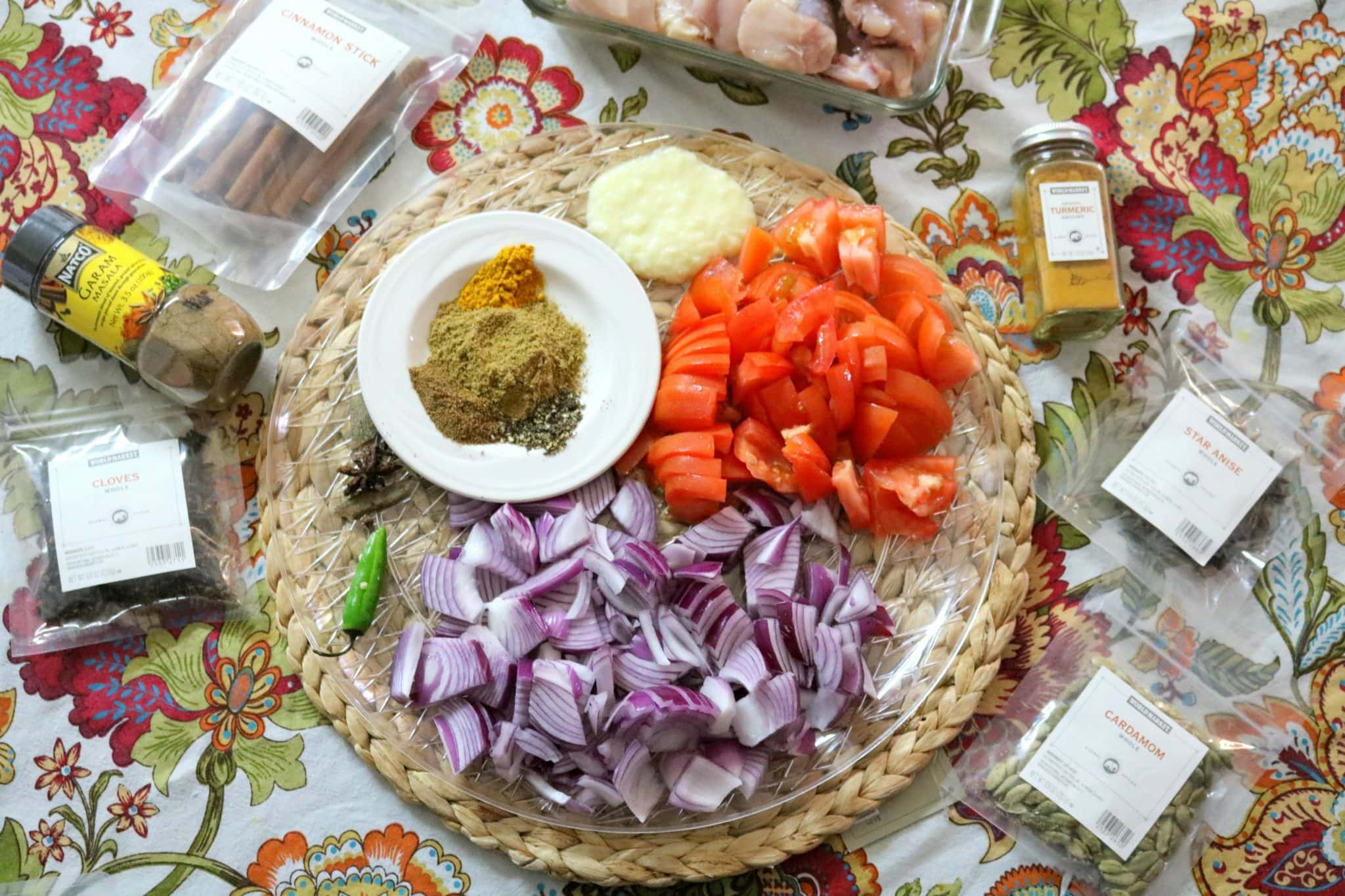 but before adding the raw chicken pieces in and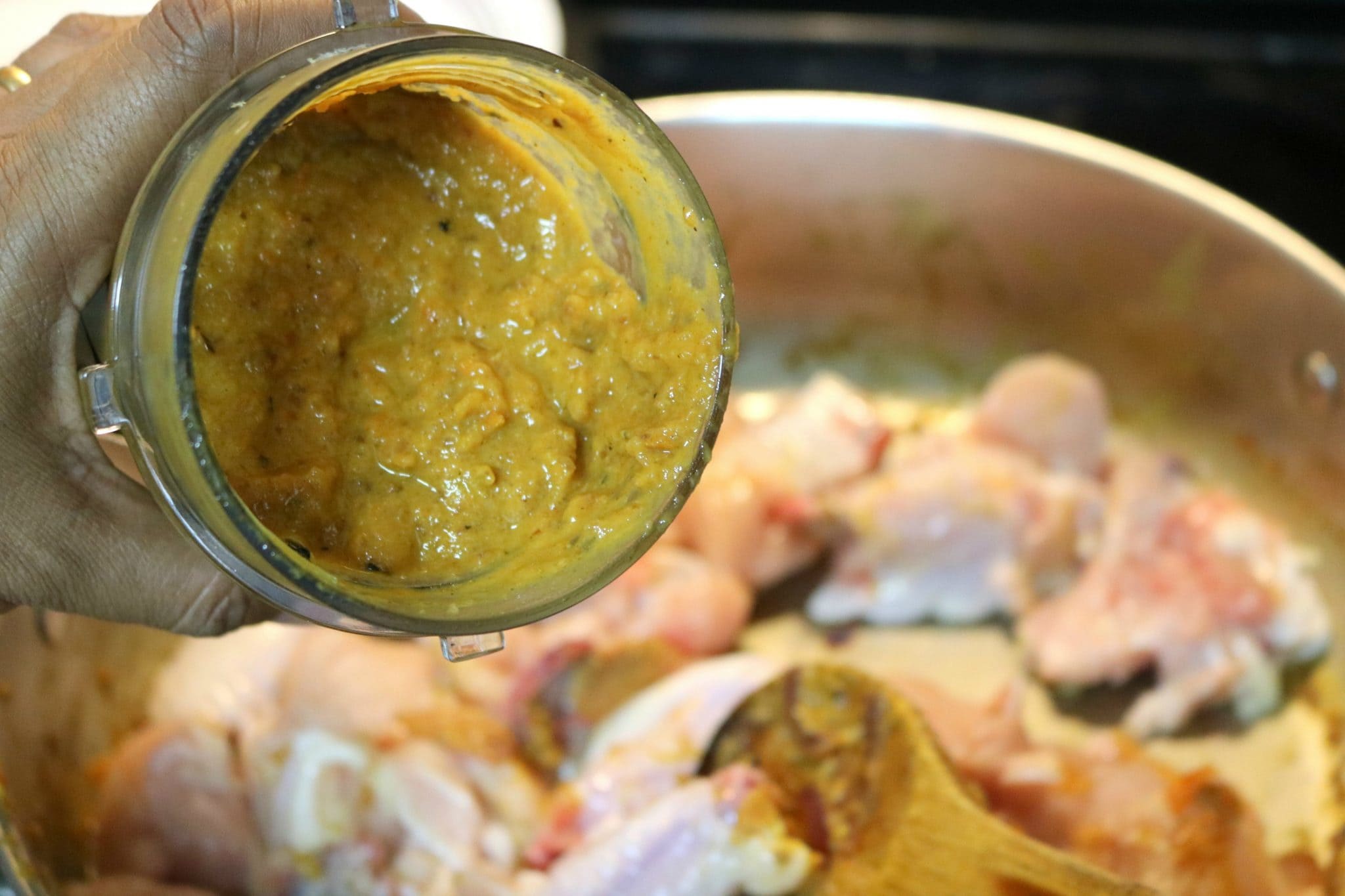 making this curry the night before Easter because it always tastes best a day or two later, once everything marries together!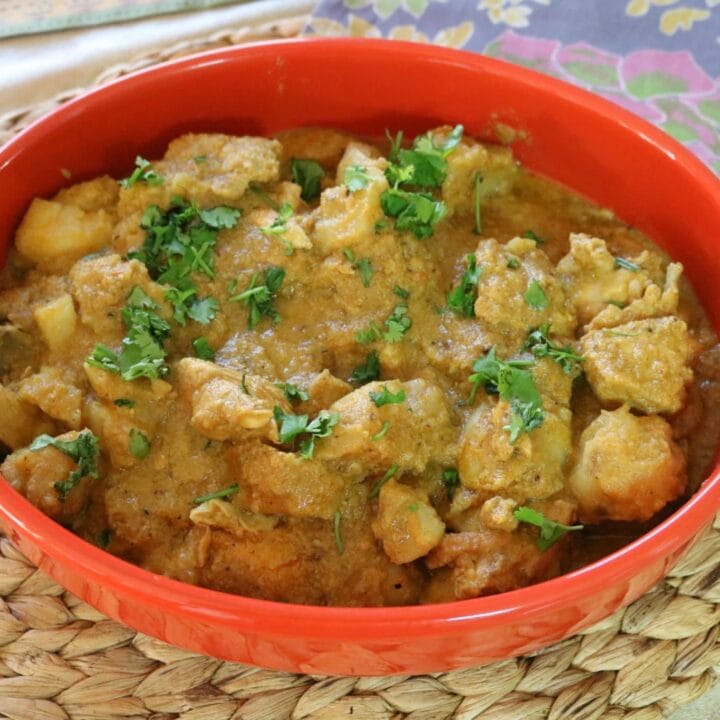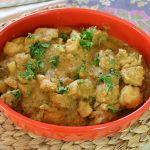 Chicken curry in a coconut milk base.
Ingredients
1

lb

chicken

with bone-cleaned and cut into 2-3 inch sized pieces

2

red onions

chopped

2

big roma tomatoes

chopped

1

green serrano pepper

slivered

2

tbsp

ginger garlic paste

1

star anise

3

cloves

3

cardamom

1

inch

cinnamon stick

3

tsp

coriander powder

1

tsp

garam masala powder

3/4

tsp

turmeric powder

3/4

tsp

freshly ground pepper powder

2

cups

thick coconut milk

fresh, from a can or powder

Salt to taste

3

tbsp

coconut oil

1

cup

chopped cilantro to garnish
Instructions
In a pan, on medium flame/heat, warm 2 tbsp oil and add to this the spices (star anise, cardamom, cloves and cinnamon), onions and serrano pepper. Saute till the onions are golden brown.

Add the ginger garlic paste and saute for two to three minutes till the raw smell of the paste goes.

Now add the coriander powder, garam masala, turmeric and pepper. Saute for about a minute or two.

Add to this the tomatoes and saute till the tomatoes become mushy and blends in well with the mixture in the pan.

Remove the pan from the stove and allow the mixture to cool a little before blending all the contents in the blender.

Put the pan back onto the stove, add 1 tbsp oil and the raw chicken to the same, Saute till slightly browned, then pour the blended mixture over the chicken, add the coconut milk and season the curry with salt.

Allow the chicken to simmer/cook in this base on a low flame/heat.

Once the chicken is cooked, remove the pan from the stove and garnish the same with cilantro.

Enjoy!
How to make a Simple Biryani Rice
There are several ways you can make biryani rice but this is by far the easiest.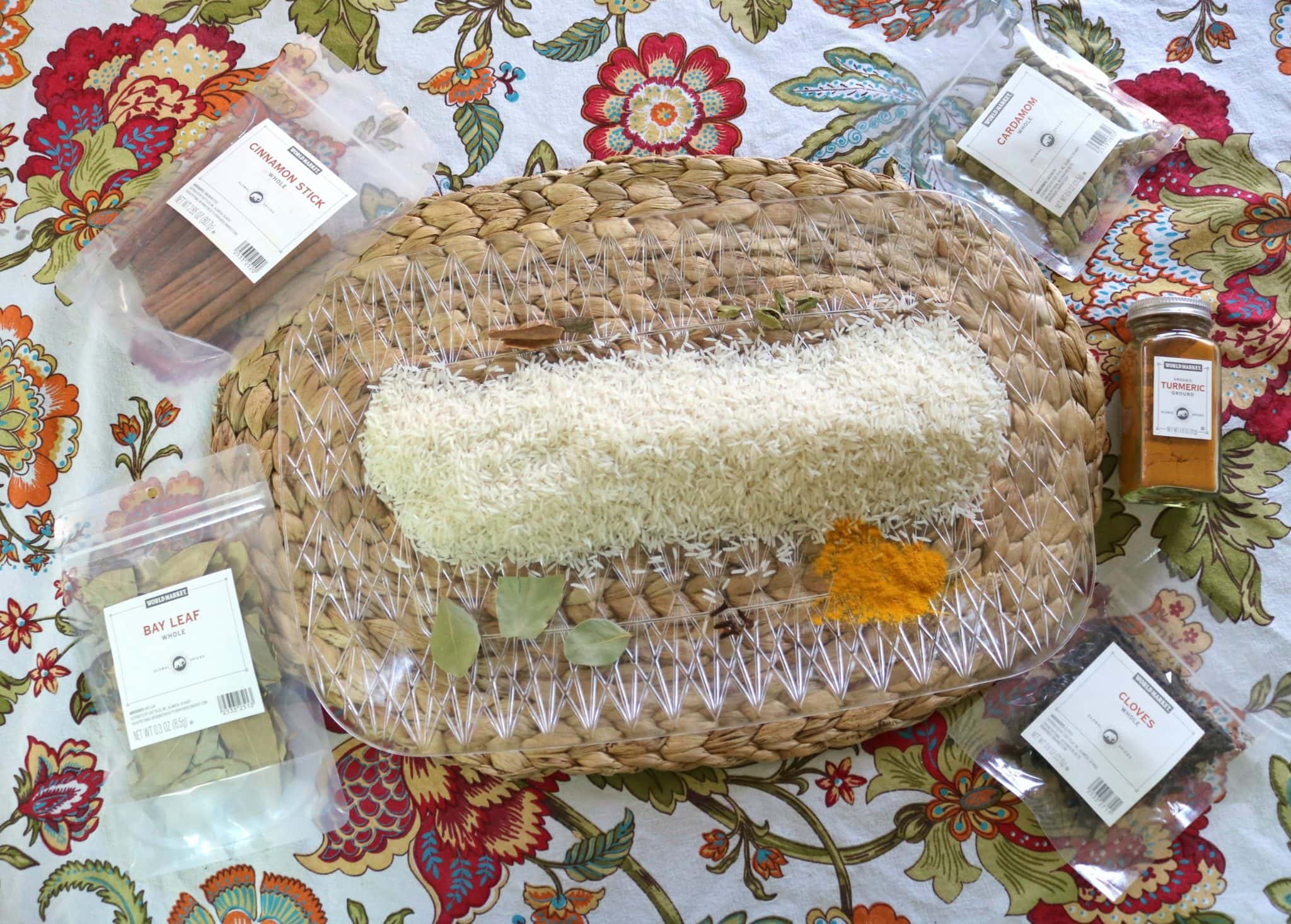 I like cooking my rice with the spices in turmeric water and then prefer to add the sauteed onions, cashews, raisins and cilantro to the cooked rice.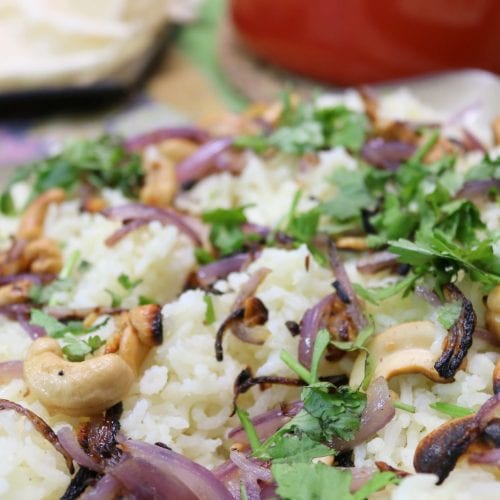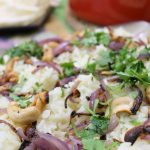 Simple Biryani Rice
Ingredients
2

cups

basmati rice

4

cups

water

1

tsp

turmeric powder

3

bay leaves

4

cloves

4

cardamom pods

2

inch

cinnamon bark

2-3

tbsp

ghee/ clarified butter

1

red onion-halved and sliced

1

cup

salted cashews

1/2

cup

raisins

optional

1/4

cup

chopped cilantro for garnish

Salt to taste.

Salt to taste
Instructions
Boil the water in a pot, making sure you throw in the spices, turmeric powder and enough salt to season the water well.

Once the water is at a boil add the basmati rice in and wait till it cooks just right. (Should be just cooked, the way pasta is al dente)

When done, strain the rice out of the water and set aside.

Now place a pan on the stove and add 2-3 tbsps of ghee in the same. Heat on low heat/flame

Saute the onions, cashews and raisins in the ghee.

When browned, take the pan off the stove, add the cooked rice in the same and mix well.

Garnish with cilantro
So good!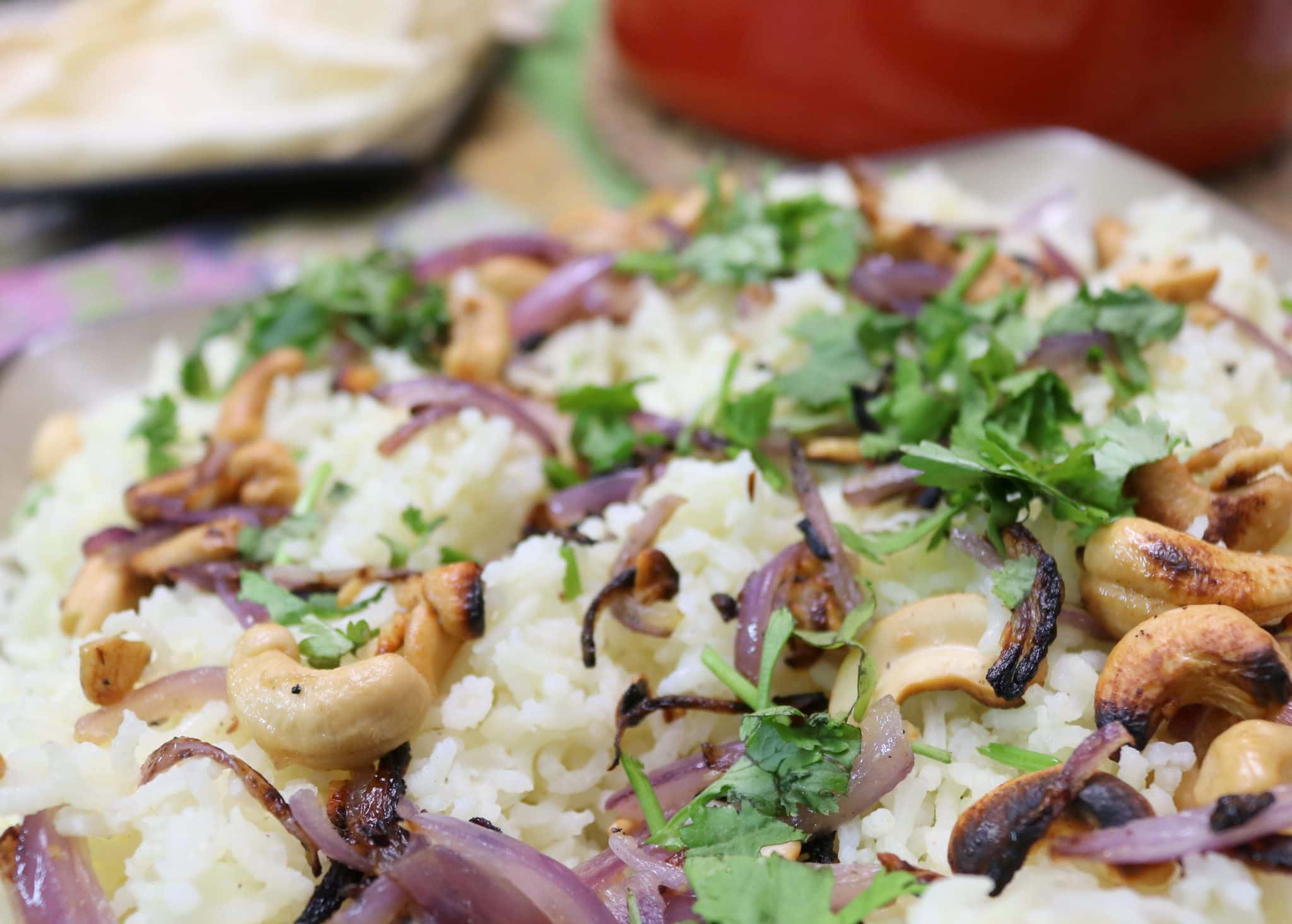 The meal would not be complete without papads, raitha (yogurt with chopped onions, tomatoes, cucumbers and cilantro mixed in the same and lightly seasoned with salt.) and a tangy pickle.
Mmmmm.
Delicious!
Easy peasy!
Will my South Indian dinner recipes feature on your Easter dinner menu this year?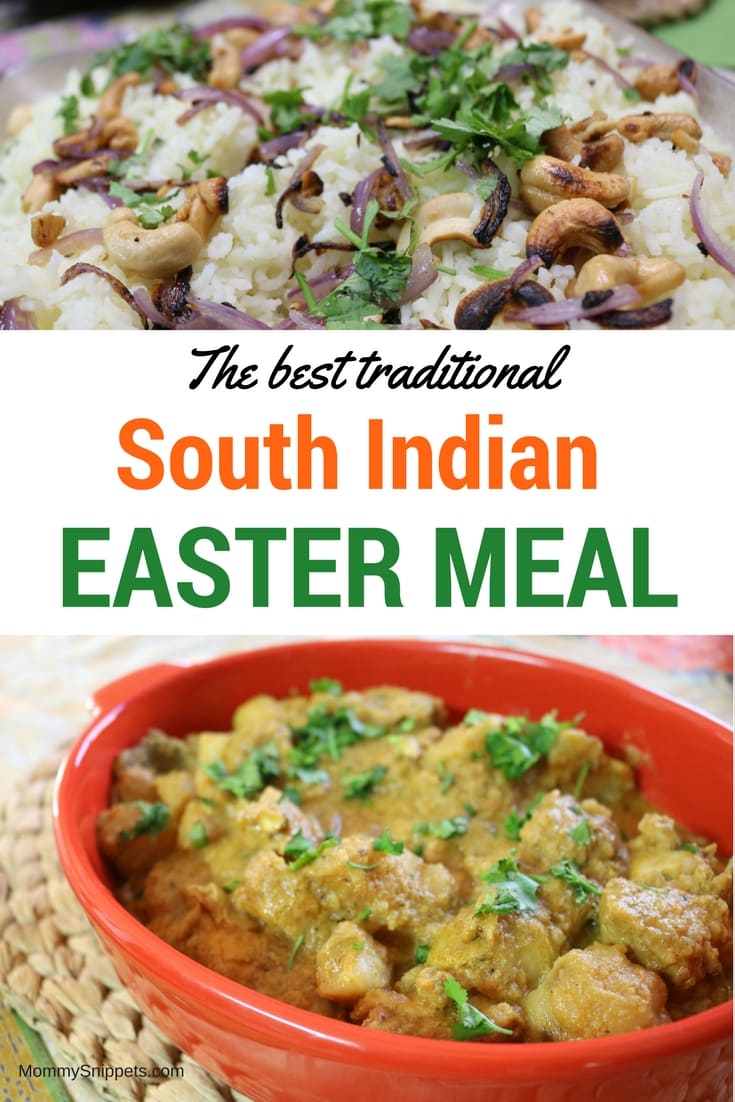 I'd love to hear from you. Hop over to chat with me on Facebook and/or Twitter