50 of the best homemade soup recipes
This post contains editorial samples and/or affiliate links to products I recommend. While this adds no additional cost to you, I will earn a small commission on any sales made.
My family loves the weather when the temperature begins to dip. I, on the other hand, enjoy it only if I'm clothed in cozy long sleeved fleece and fuzzy socks. With only more cold weather expected, there's nothing more comforting than a soup bowl filled with piping hot homemade soup deliciousness when it's cold outside.
I know we all have our favorite soups, but there are only so many times you can bring a soup tureen filled with the same to the dinner table without hearing the "Not Again!" moans start up.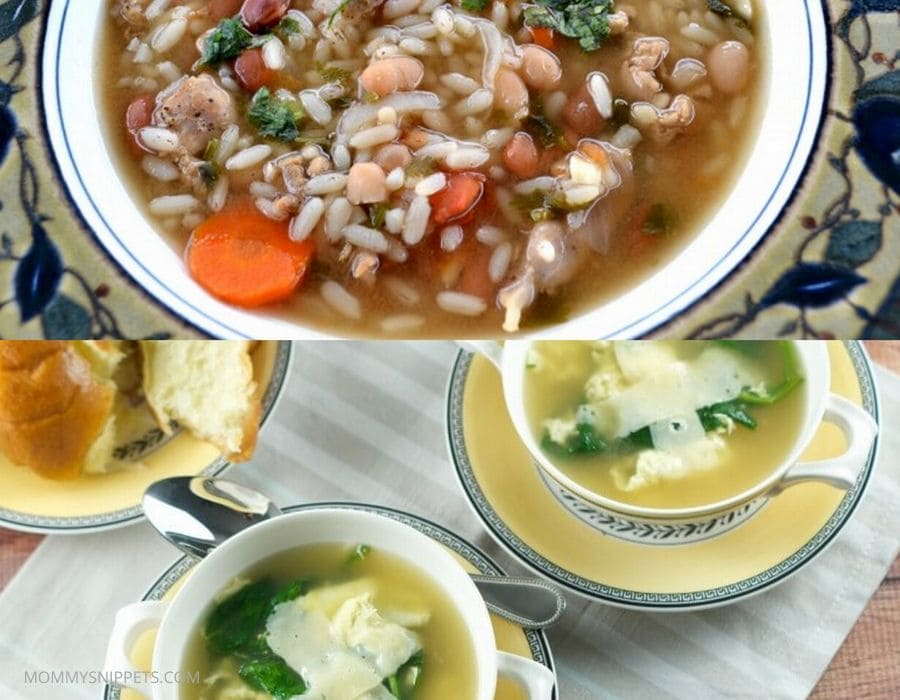 Ready for a bowl bursting with flavor?
To set you up for a little over a month and a half's worth of soups, here's a round-up of 50 of the best, hearty, easy, homemade soup recipes, your family will love.
The variety will be a nice change to your family's palates and the extra servings can always be shared with a neighbor next door, or a sweet friend who may be craving a bowl brimming with love.
50 Easy Homemade Soup Recipes
I know for me, a bowl of chicken soup reminds me of when I was young and my mother would make a big batch of chicken soup generously spiced with pepper and even now, that taste of mild spice comforting a sore throat puts a smile on my face.
Have you seen what I make for my family when anyone complains of a sore throat?
While my kids can have Olive Garden's Chicken and Gnocchi soup any time we dine in the restaurant or order take out, they will all agree that nothing beats homemade soup. There's just that element of love poured in that makes a difference, wouldn't you agree.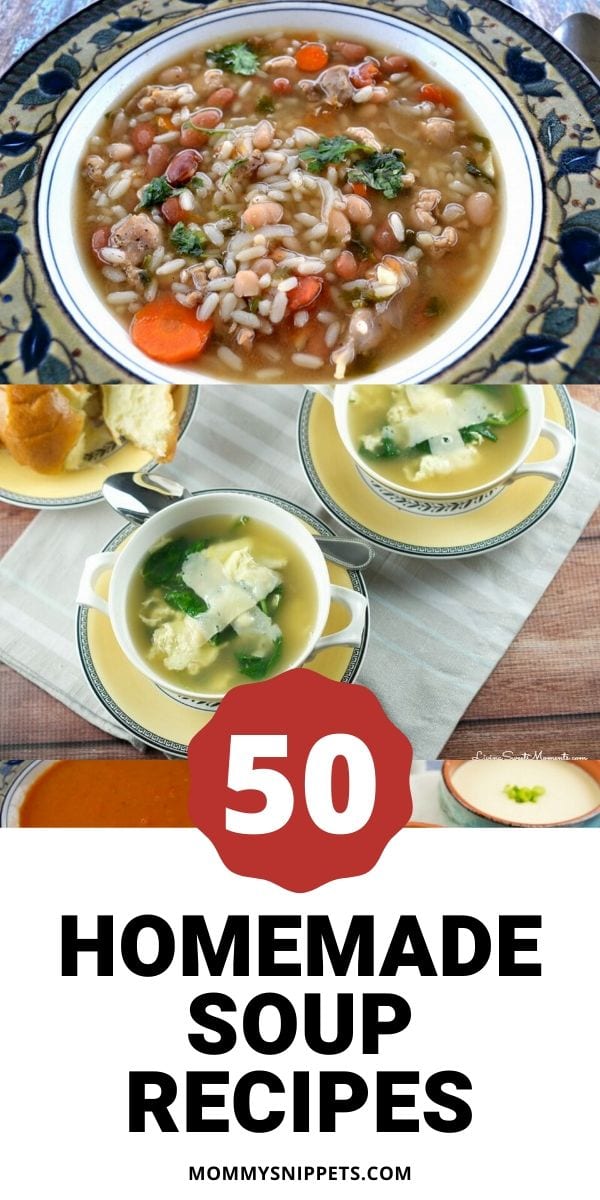 I would love to hear if there's a soup your family requests on a regular basis or if there's a soup you tried somewhere, that you're still waiting to whip up.
I'd love to hear from you. Hop over to chat with me on Facebook and/or Twitter