My family loves the weather when the temperature begins to dip. I, on the other hand, enjoy it only if I'm clothed in cozy long sleeved fleece and fuzzy socks. With only more cold weather expected, there's nothing more comforting than a soup bowl filled with piping hot deliciousness when it's cold outside.
I know we all have our favorite soups, but there are only so many times you can bring a soup tureen filled with the same to the dinner table without hearing the "Not Again!" moans start up.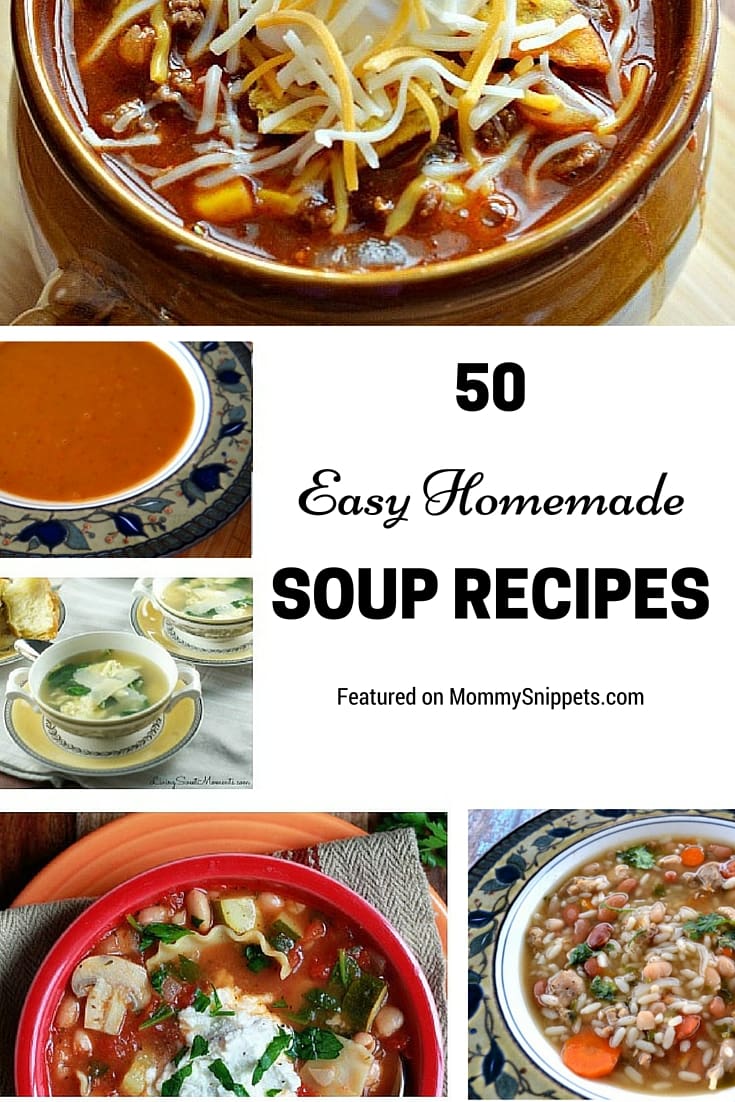 50 Easy Homemade Soup Recipes
So to keep things exciting, here's a round up of 50 hearty, easy, soup recipes, your family will love.
I'd love to hear from you. Hop over to chat with me on Facebook and/or Twitter