How to make beautiful Galaxy Tealight Holders
This post contains editorial samples and/or affiliate links to products I recommend. While this adds no additional cost to you, I will earn a small commission on any sales made.


Thanks to our friends at Fox Home Entertainment, movie night gets taken to a whole new experience.
To celebrate the recent Blu-ray and DVD release of IceAge: Collision Course, the kids were sent a box filled with the ultimate space fun surprises.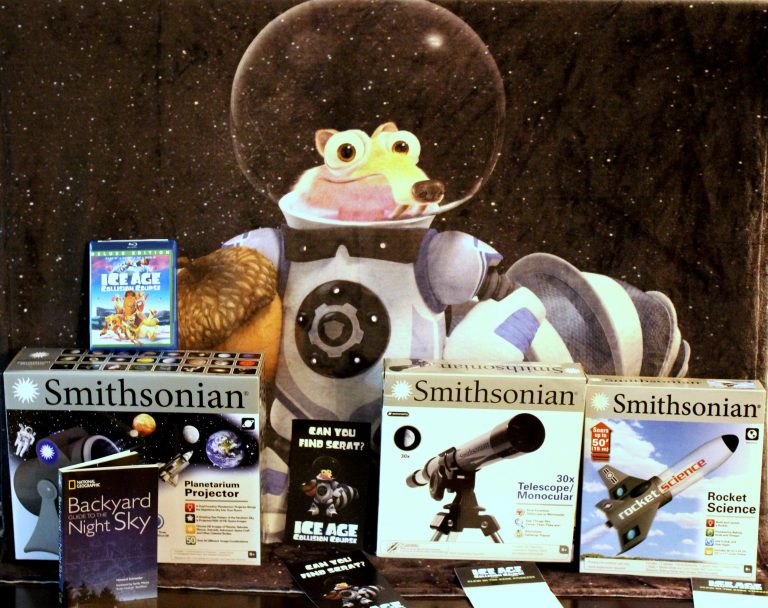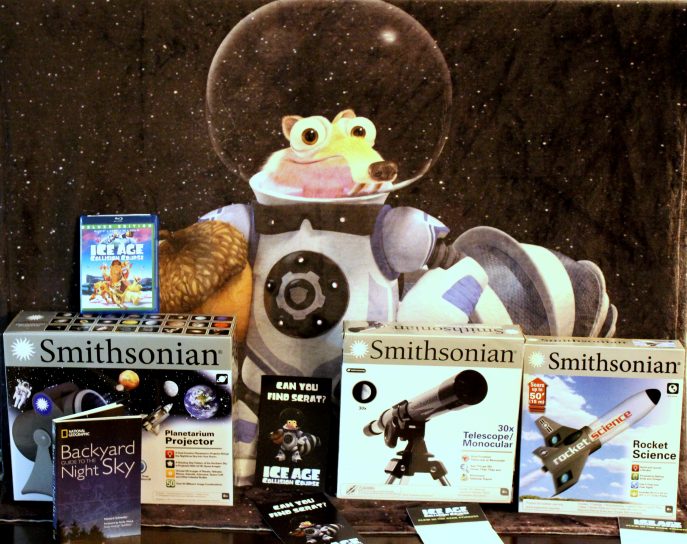 Making Scrat's Hidden Acorn Rice Krispies Treats was not enough.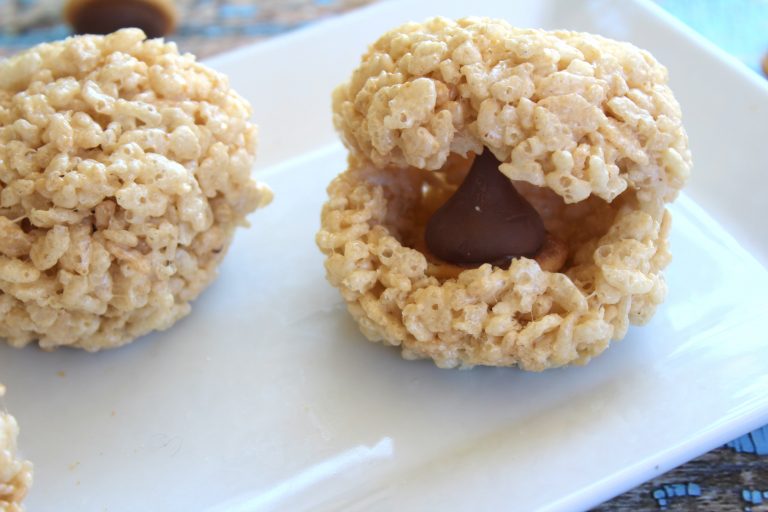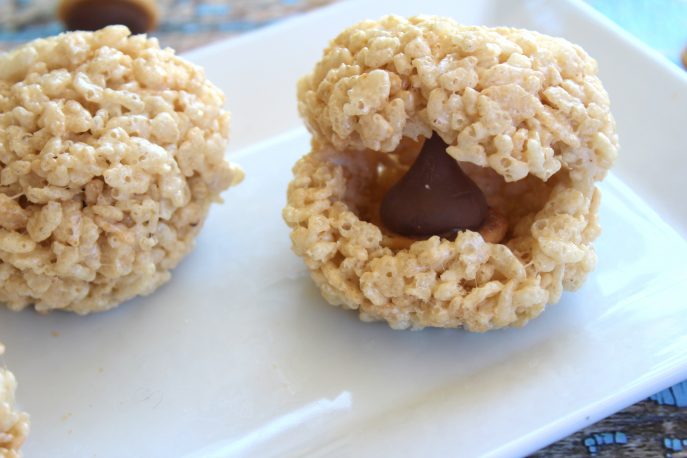 The kids threw themselves into the experience by studying the night sky with their telescope while looking up different constellations. Once the mosquitoes began to make their presence felt they came indoors, pulled out their Scrat fleece blanket, switched off the lights and tested out the Planetarium Projector.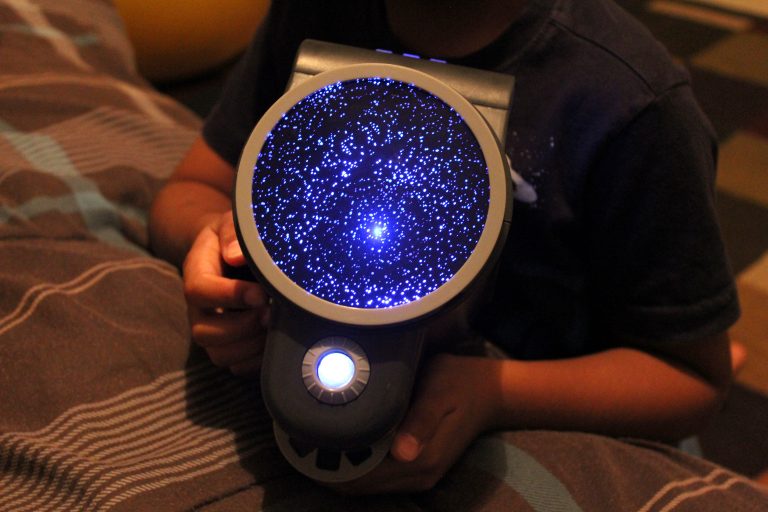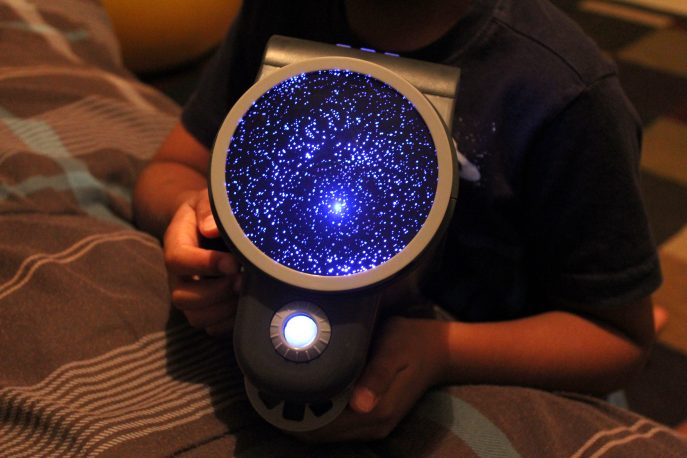 I used that as an opportunity to help my 6 year old learn the order of the planets using the phrase my teacher taught me as a child-
"My Very Educated Mother Just Served Us Nine Pickles" (The first letter of each word prompts the child to remember the order of the planets- Mercury, Venus, Earth, Mars, Jupiter, Saturn, Uranus, Neptune and Pluto. Some people say it's 8 and omit Pluto, being the dwarf planet. In that case, change the word 'Nine' to 'Noodles')
Since we were making it an elaborate movie night, I figured it would be fun to involve the kids in some glitter and modge podge fun by making Galaxy Tea Lights.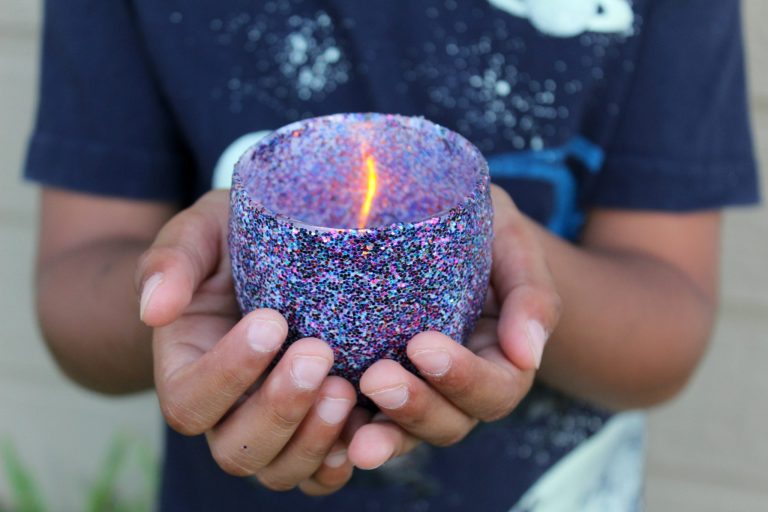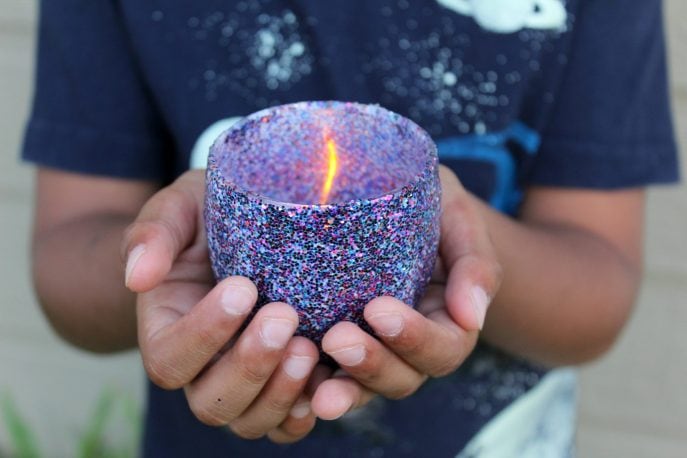 How to make beautiful Galaxy Tealight Holders
Materials required:
A pack of glitter (We used black, silver, dark blue, light blue, pink, a little red and purple)
Mod Podge glue
A glass tealight holder
A sponge brush
Parchment paper (To rest the wet tealight holder on)
Tissue paper or wet wipes (To clean your hands during the process)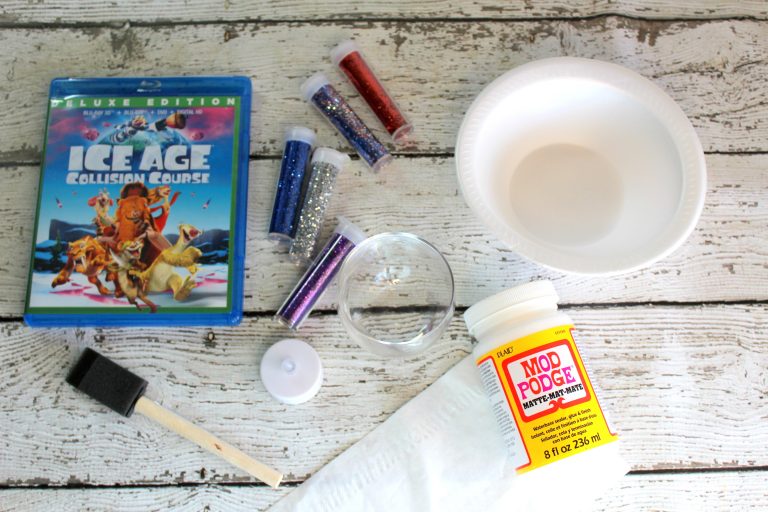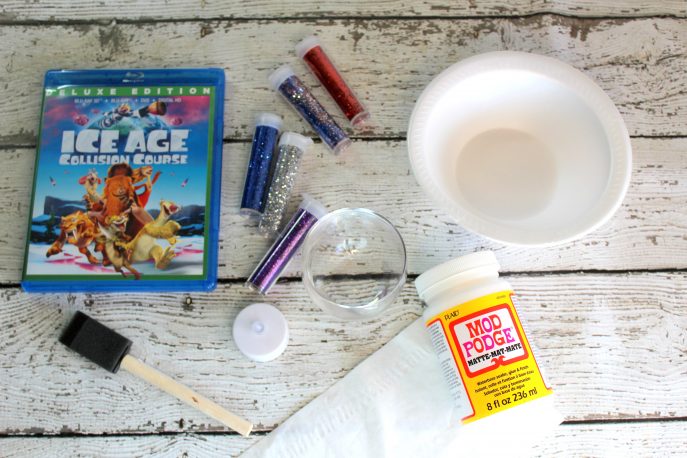 Start by mixing the glitter in a bowl or on parchment paper. Remember there are no fixed measurements for each color. Our mix had more black, purple, light blue and silver, over the other colors.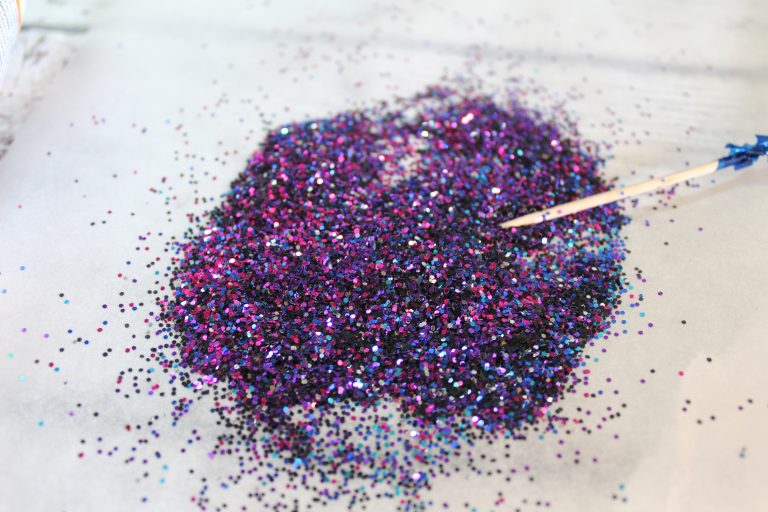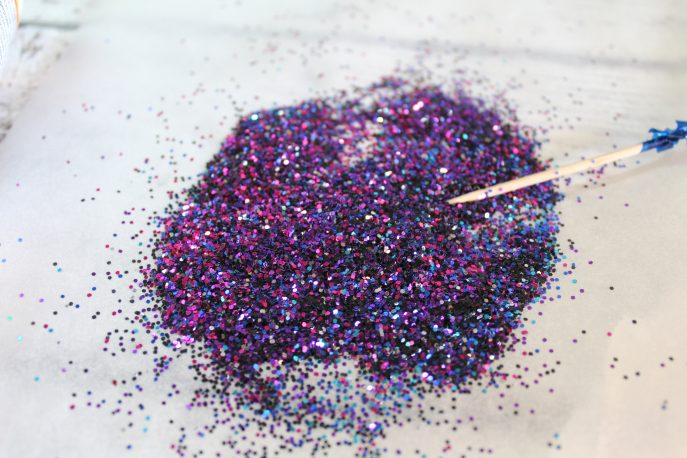 Next pour Mod Podge into a bowl and apply a layer of the same on the outer surface of tealight holder.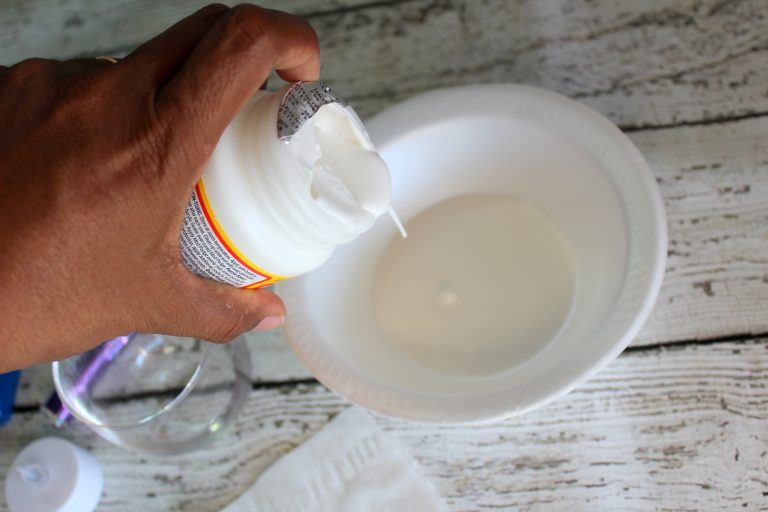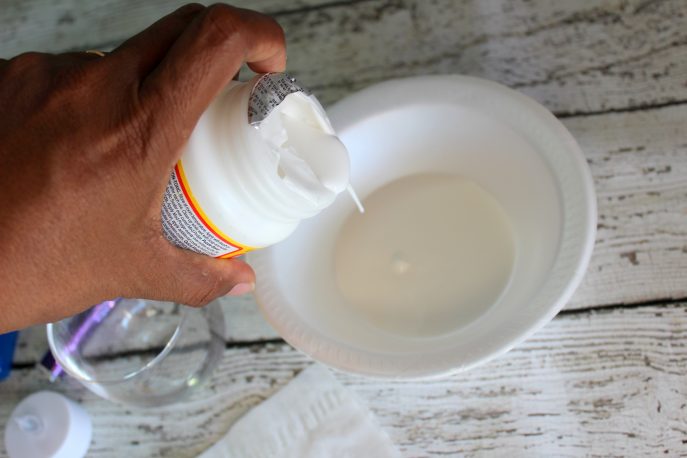 While the Mod Podge is still wet, roll it in the glitter, ensuring every area is covered with glitter.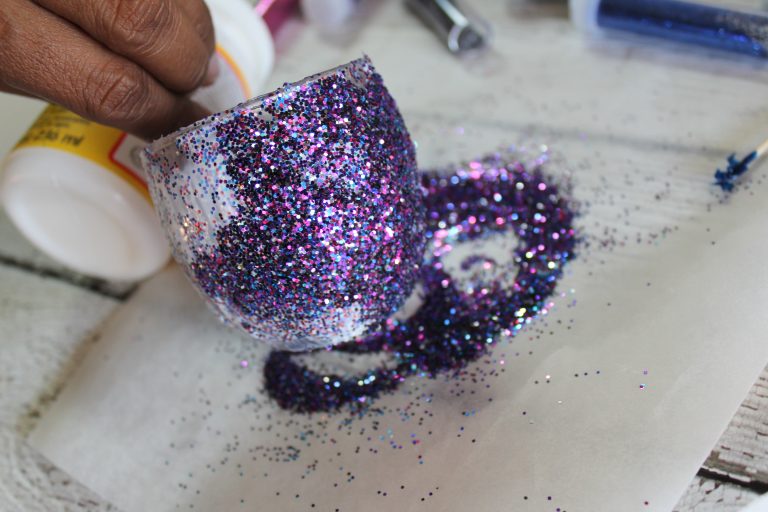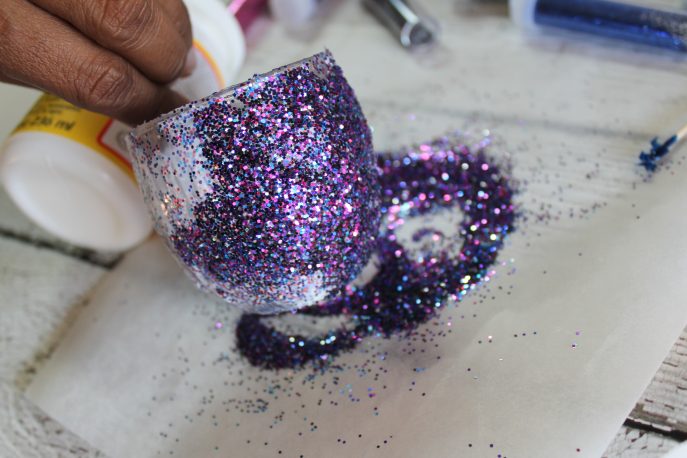 To prevent glitter from falling off later, apply another coat of Mod Podge over the glitter. And don't worry, the translucent glue film eventually does become transparent.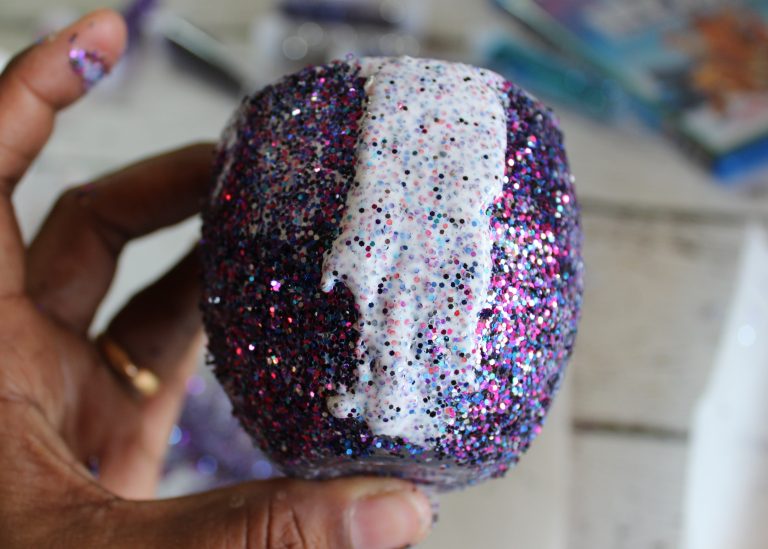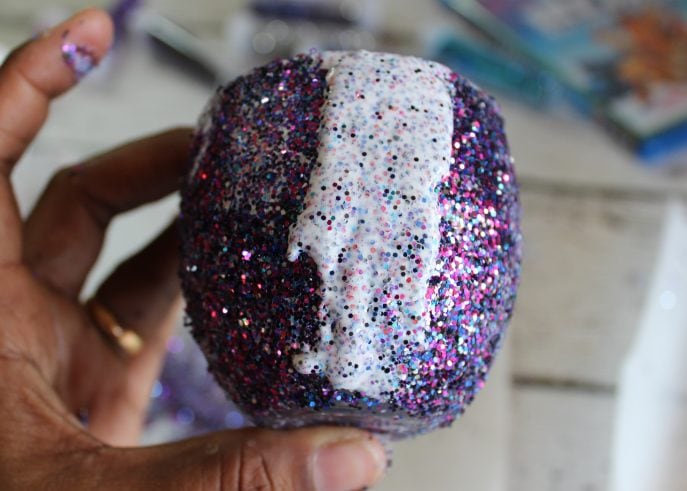 Set your Galaxy Tealight Holder aside to dry for an hour or two.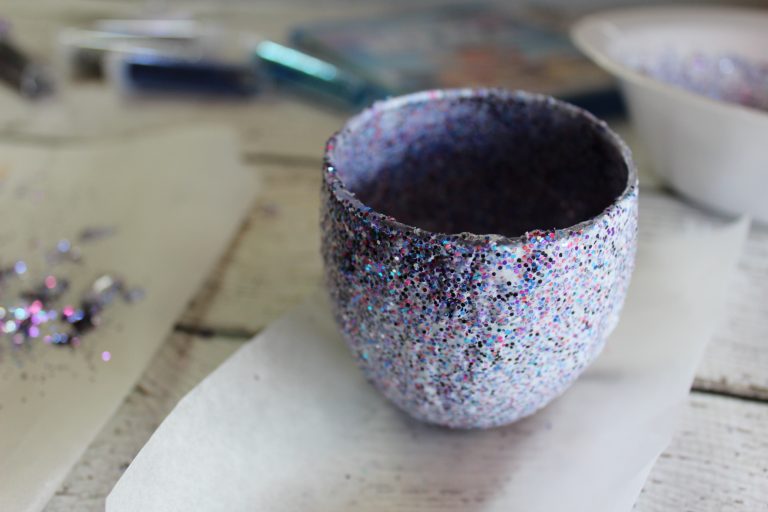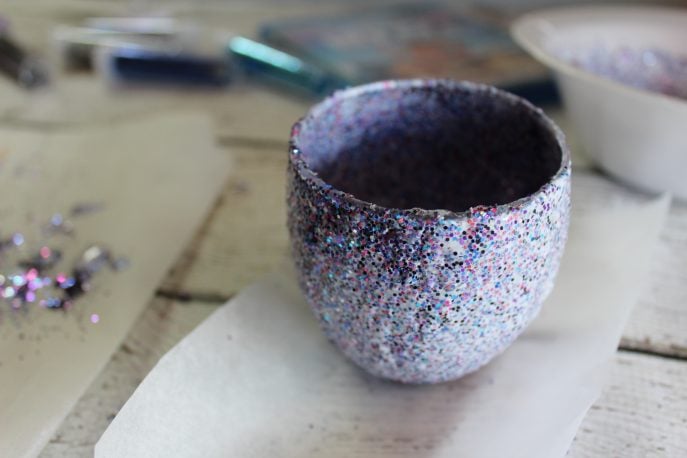 Once dry, place a battery operated tealight or a candle inside the holder and enjoy how beautiful the glow radiating through the sparkles looks.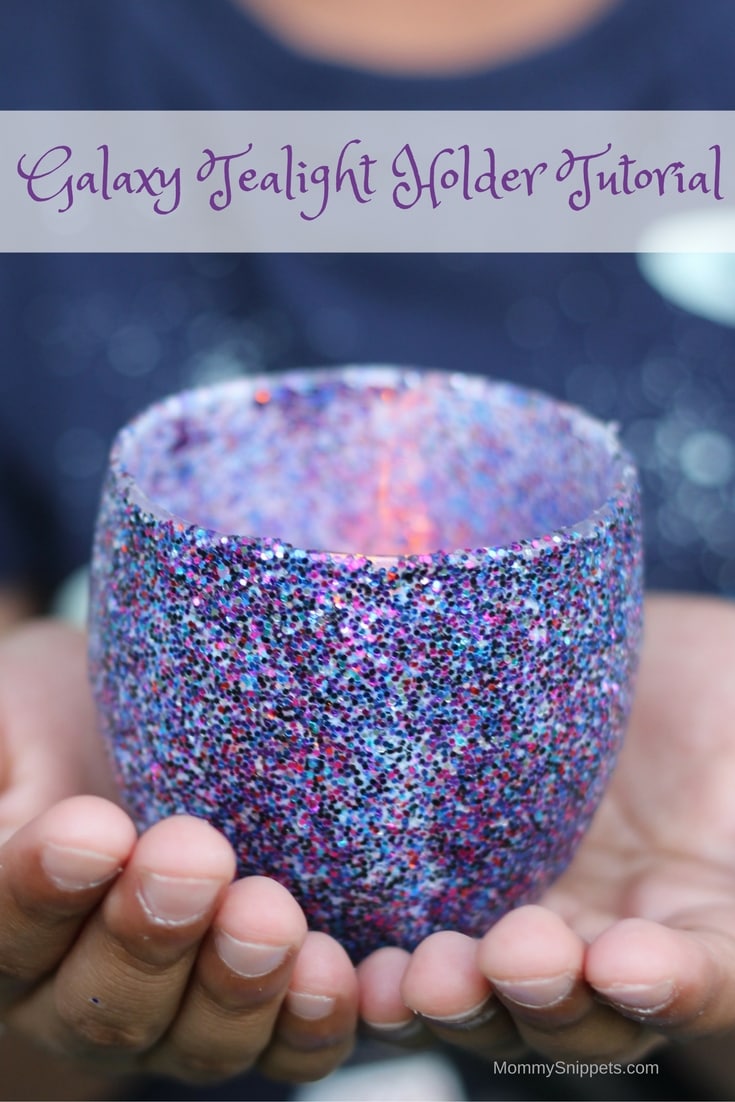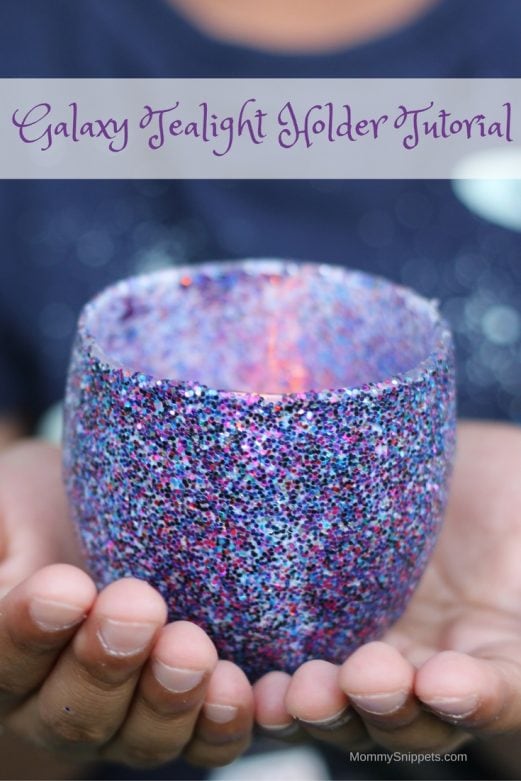 If you have extra 'Galaxy Glitter' , throw it into some Mod Podge and have your child apply the same over a wood photo frame or a wood plaque.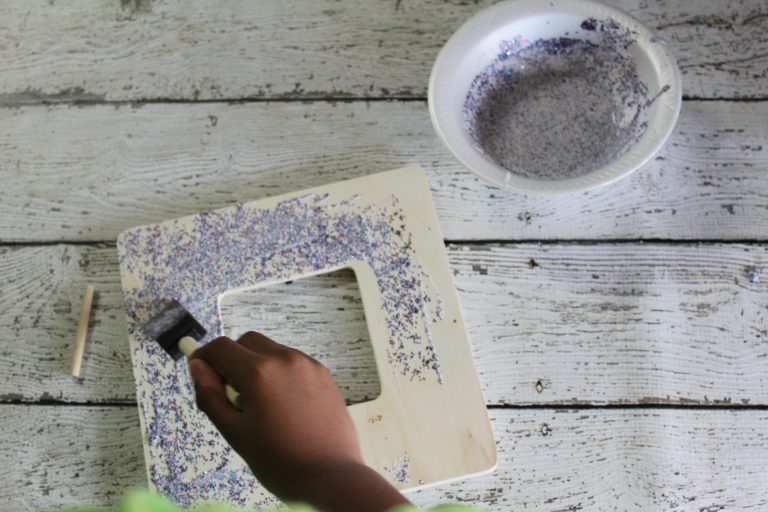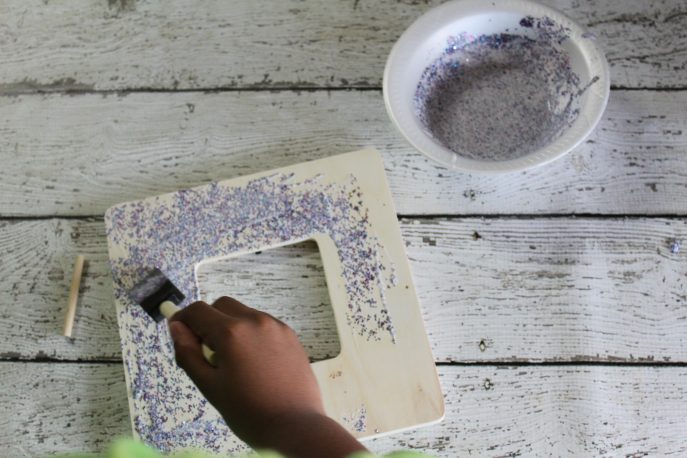 And voila, another pretty Galaxy work of art!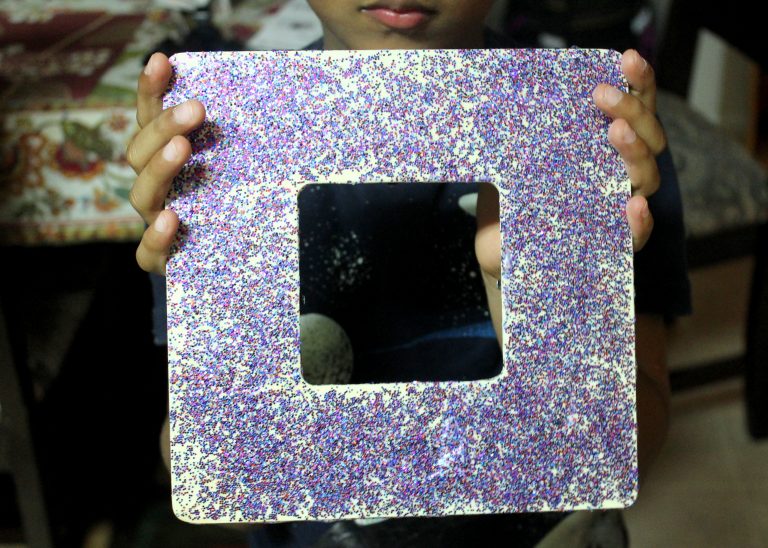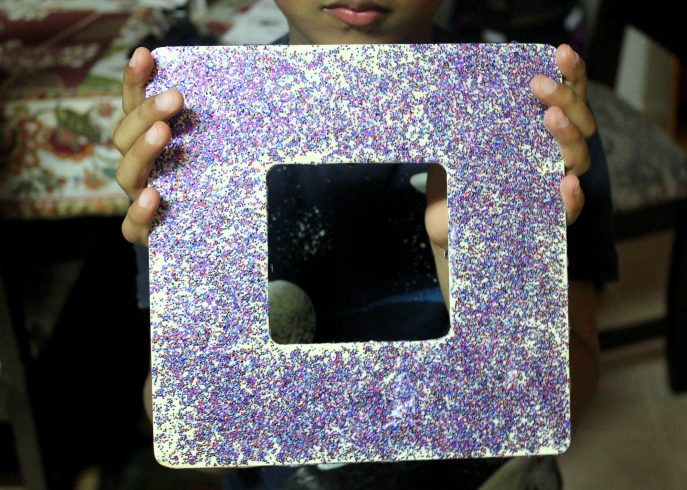 For more #ScratInSpace fun, check out these Ice Age: Collision Course movie inspired treats from my friends:
If you would like to get your kids one or more of the goodies pictured in our movie night box, here you go:
I'd love to hear from you. Hop over to chat with me on Facebook and/or Twitter