You need to take care of your bones!
This post contains editorial samples and/or affiliate links to products I recommend. While this adds no additional cost to you, I will earn a small commission on any sales made.
My husband is a physical therapist and the number of people he has seen with osteoporosis is crazy. (Osteoporosis is, what we commonly refer to as brittle bones. This is mainly resultant because of hormonal changes and/or the lack of calcium and/or vitamin D)
And mind you, I'm not talking about people in their 70s and 80s but younger much younger. Most being women who start developing the same post menopause.
You need to take care of your bones!
The World International Osteoporosis Foundation confirms over 200 million people worldwide are affected by osteoporosis in some way or the other. 200 million!
And studies show that an osteoporotic fracture happens every 3 seconds. Wow!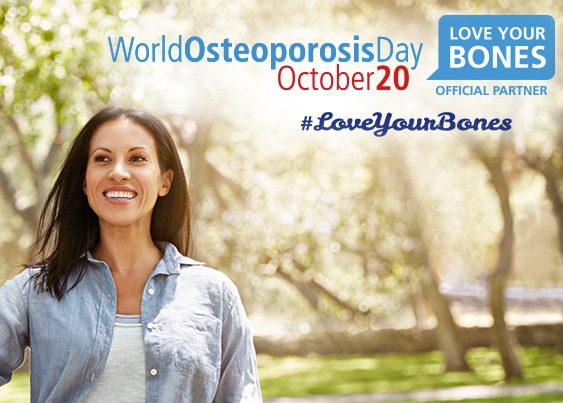 Tomorrow, October 20th, is World Osteoporosis Day.
A day set up by the International Osteoporosis Foundation for a reason…
to bring an awareness and an educated understanding of how important it is to take care of ones bones and to love ones bones.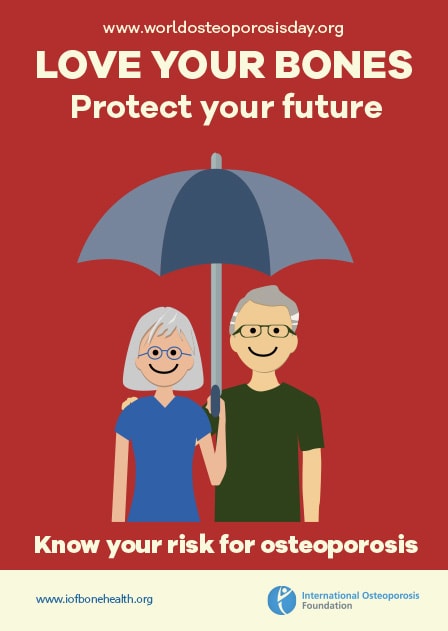 Most often than not, casual attention to ones diet plays an important role in keeping ones bones strong and healthy.
Many people don't realize this.
Sunsweet Growers, an official partner in this year's awareness drive, reminds us that we can make small changes in our lifestyles to make a long lasting impact on our bone health.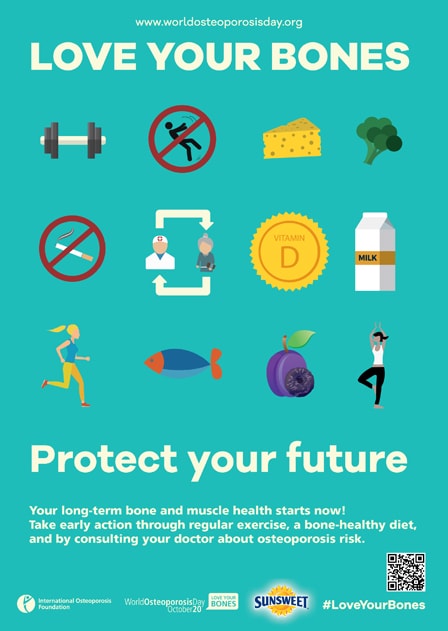 For instance, Shirin Hooshmand, PhD, Associate Professor of Nutrition at San Diego State University, conducted a research study that has shown that eating 5-6 prunes a day helped improve the  bone density in osteopenic women.
Why prunes?
Dr. Shirin shares why in the video below.
 Who knew, right? 
If you aren't too enthusiastic about eating prunes plain, try these easy recipes.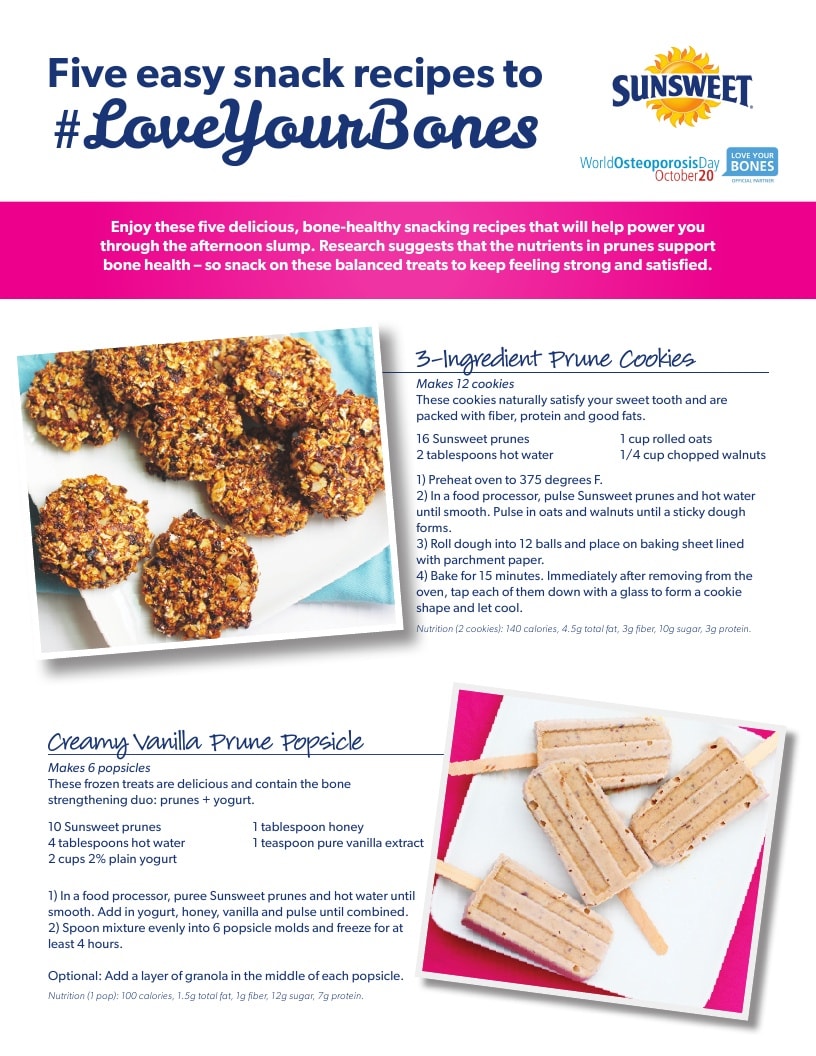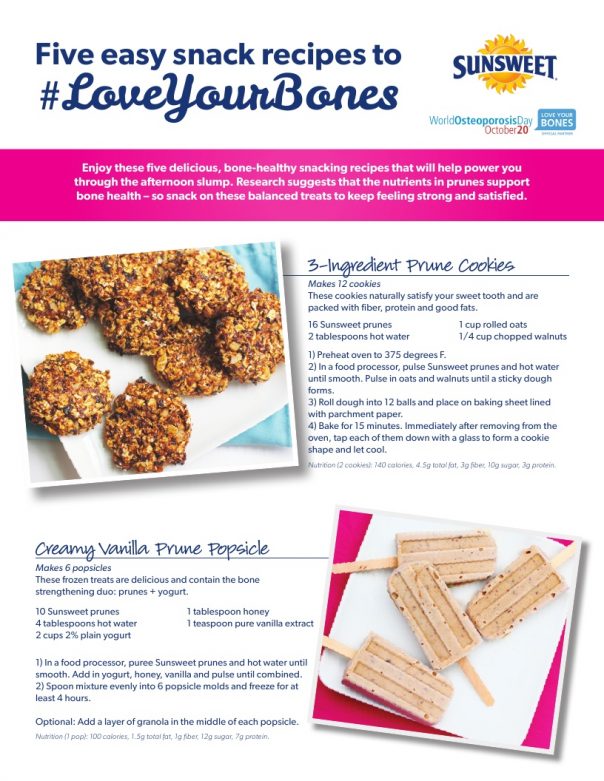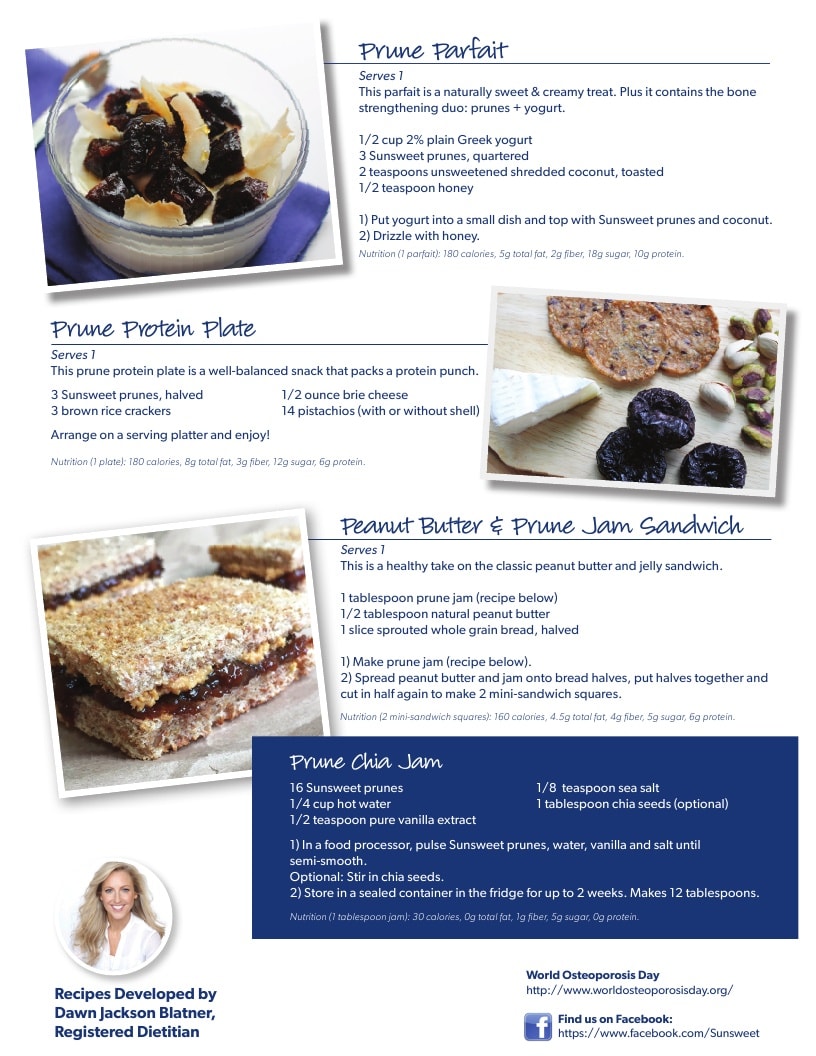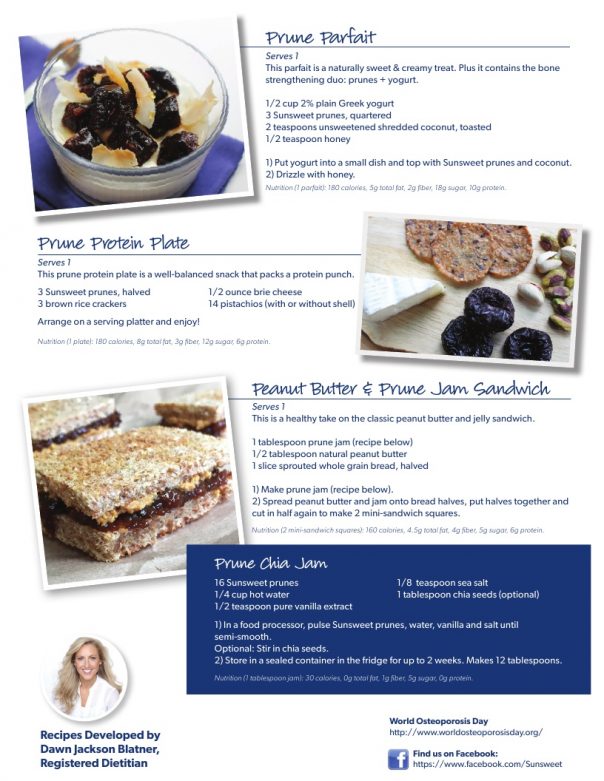 Education is such a powerful tool.
Equipped with this knowledge may we make the changes required to take better care of our bones.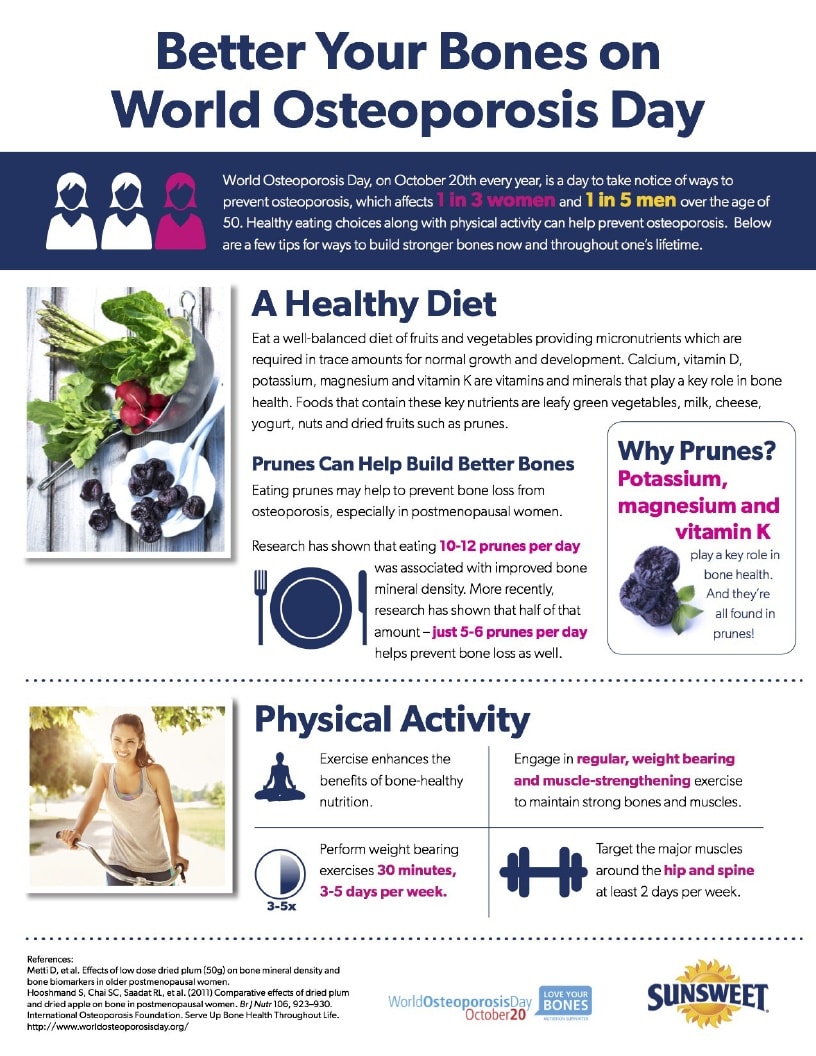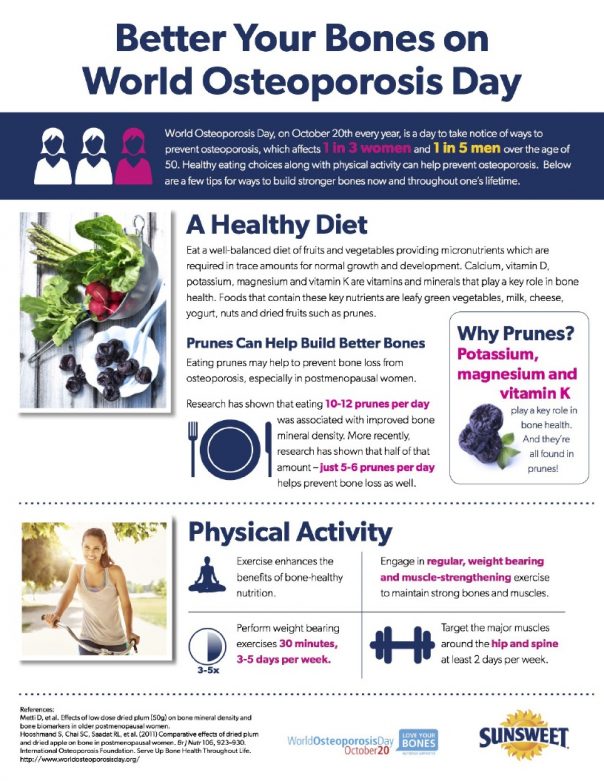 And as always, don't forget to share these resources with your friends and family.
You just may save a loved one from a bad bone injury in the future.
I'd love to hear from you. Hop over to chat with me on Facebook and/or Twitter